Embarking on the immersive journey of model railroading can seem overwhelming to a beginner. Filled with intricate details and intricate tracks, this miniature world carries a captivating charm that draws enthusiasts of all ages. In this beginner's guide to model railroading, you will unlock a portal into this delightful hobby, where we will explore the basics of creating your own miniature train empire. From selecting the right scale to constructing lifelike landscapes, this comprehensive guide will equip you with the knowledge and tips you need to bring your own tiny locomotives to life. So, grab your conductor's hat and get ready to embark on a thrilling adventure in model railroading 101!
Choosing the Right Scale and Gauge
Understanding Scale and Gauge
When it comes to model railroading, one of the first decisions you'll need to make is choosing the right scale and gauge for your layout. Scale refers to the ratio of the model to the real-life object, while gauge refers to the distance between the tracks. Understanding the difference between scale and gauge is important, as it will determine the overall look and feel of your model railroad.
Scale options vary from the tiny Z scale (1:220) to the larger G scale (1:22.5) and everything in between. Each scale has its own pros and cons, so it's important to consider factors such as available space, desired level of detail, and budget when making your decision. Gauge, on the other hand, typically refers to the distance between the tracks and can vary depending on the scale chosen.
Popular Scales and Gauges
There are several popular scales and gauges in the world of model railroading. The most common scales include HO scale (1:87), N scale (1:160), and O scale (1:48). HO scale is popular among model railroaders due to its versatility, realistic detail, and availability of accessories. N scale is a great option for those with limited space, while O scale offers larger and more detailed models.
In terms of gauges, the most popular are HO gauge (16.5mm), N gauge (9mm), and O gauge (32mm). These gauges are compatible with their corresponding scales and provide a wide range of track options, allowing you to create layouts of various sizes and complexities.
Selecting the Right Scale and Gauge
Choosing the right scale and gauge for your model railroad depends on your individual preferences and circumstances. Consider factors such as available space, budget, desired level of detail, and personal interest. Take into account the size of the models, the amount of track required, and the variety of accessories and rolling stock available for each scale.
It's also helpful to research and visit local model train stores or attend model railroading expos to see different scales and gauges in person. Speaking with experienced model railroaders can provide valuable insights and help you make an informed decision. Once you've chosen the scale and gauge that best fits your needs, you're ready to move on to setting up your layout.
Setting Up a Layout
Planning Your Layout
Before diving into building your layout, it's important to take the time to plan and design it properly. Consider the available space, layout shape, and desired features such as mountains, rivers, or towns. Sketching a rough layout design on paper can help you visualize the overall arrangement and make adjustments as necessary.
Choosing the Layout Design
There are several layout designs to choose from, each with its own advantages and appeal. Some popular options include the simple oval or figure-eight design, the point-to-point design that simulates a specific route, or the more complex and realistic multi-level design. Consider your scale, available space, and personal preferences when selecting a layout design.
Preparing the Surface
To create a stable and level surface for your layout, it's important to prepare the base or tabletop properly. Whether you choose to use plywood, foam board, or another material, ensure it is sturdy enough to support the weight of your model railroad components. Sanding the surface and applying a base coat of paint can help create a smooth and pleasing appearance.
Laying the Track
With the surface prepared, it's time to lay the track. Start by determining the track plan based on your chosen layout design. Lay down the track sections according to the plan, using track nails or adhesive to secure them in place. Take care to maintain proper alignment and smooth curves, and ensure the tracks are securely connected for reliable operation.
Wiring the Track
Properly wiring the track is crucial for ensuring a functional and efficient model railroad. Plan your wiring based on the layout design and the number of tracks and accessories you'll be using. Follow wiring diagrams and connect the tracks to a power source, using appropriate gauges of wire. Consider utilizing a bus system to simplify wiring and minimize voltage drop.
Building a Model Railroad
Selecting the Theme and Era
Choosing a theme and era for your model railroad adds a unique touch and helps create a cohesive and immersive experience. Whether you prefer historical accuracy, a modern setting, or a fictional world, consider factors such as the types of trains and structures you'll be using, as well as the scenery and landscaping elements that will complement your chosen theme.
Choosing the Type of Roadbed
The roadbed is the foundation for your tracks, providing support and stability. There are various options to choose from, including cork roadbed, foam roadbed, or even homemade alternatives. The type of roadbed you choose depends on factors such as noise reduction, track stability, and personal preference.
Constructing the Scenery
Building realistic scenery is one of the most rewarding aspects of model railroading. Begin by adding a base layer of landscaping materials, such as plaster, to create the contours of the land. Then, apply ground cover, including grass, foliage, and shrubs, to bring your scenery to life. Experiment with different colors, textures, and materials to achieve the desired effect.
Adding Structures and Buildings
Adding structures and buildings to your layout enhances the realism and provides focal points of interest. Whether you prefer kits or scratch-building, carefully plan the placement of each structure to ensure a realistic and harmonious composition. Consider detailing the buildings with weathering techniques, signage, and lighting to enhance their authenticity.
Incorporating Landscaping and Vegetation
To complete the overall look of your model railroad, incorporate landscaping and vegetation elements. Add trees, bushes, and flowers to create a natural and visually appealing environment. Utilize various materials such as static grass, flocking, and even real twigs to achieve a realistic appearance. Pay attention to scale and proportion to maintain a visually pleasing balance.
Understanding Trains and Rolling Stock
Types of Trains – Steam, Diesel, Electric
Model trains come in various types, each with its own unique characteristics and appeal. Steam trains, with their nostalgic charm and billowing smoke, are a favorite among many model railroaders. Diesel trains offer a more modern and efficient alternative, while electric trains provide a sleek and quiet option. Consider your chosen theme and era when selecting the type of train to incorporate into your layout.
Components of a Train
Understanding the different components of a train is essential for both building and operating your model railroad. Key components include the locomotive, which powers the train, as well as the rolling stock, such as freight or passenger cars. Familiarize yourself with the various parts, such as wheels, couplers, and detailing, to ensure proper assembly and operation.
Understanding Rolling Stock
Rolling stock refers to the vehicles that run on the tracks, including freight cars, passenger cars, and specialized equipment. Consider the types of rolling stock that fit your chosen theme, era, and prototype. Research different manufacturers and models to find those that offer the level of detail, accuracy, and authenticity you desire for your model railroad.
Collecting and Maintaining Rolling Stock
Collecting and maintaining rolling stock can become a passion in itself for many model railroaders. Start by building a collection of trains and rolling stock that fits your chosen theme and era. Regularly clean and inspect your rolling stock to ensure smooth operation. Properly lubricate moving parts and address any issues promptly to extend the life of your rolling stock.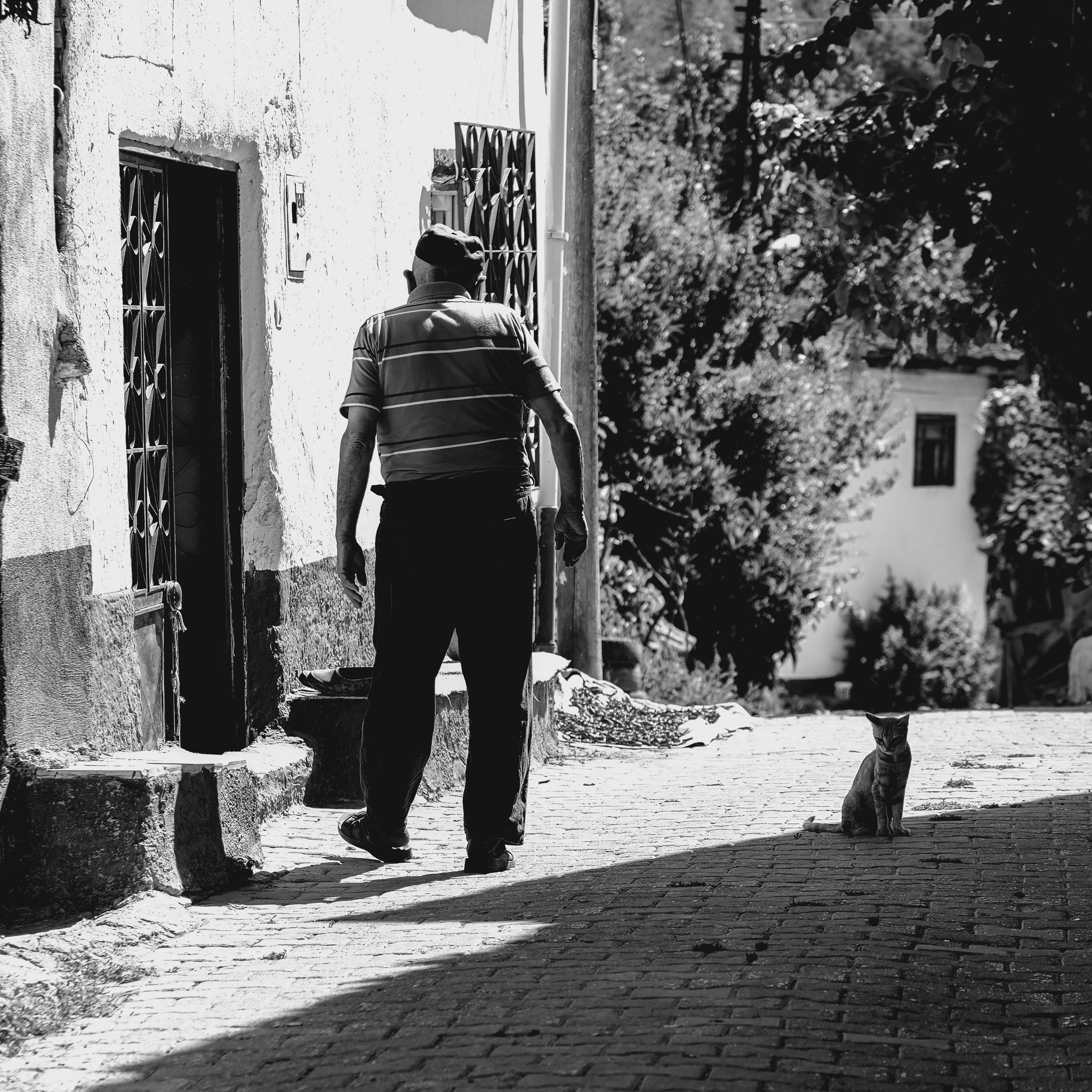 Operate and Control Your Layout
Basic Operating Controls
Operating your model railroad involves mastering basic operating controls. Familiarize yourself with throttle controls, which govern the speed and direction of trains. Learn how to operate turnouts and switches to control the routing of trains. Familiarize yourself with the different options for train control, including DC and DCC systems, and choose the one that best suits your needs.
Digital Command Control (DCC)
Digital Command Control (DCC) is a popular method of controlling model trains that allows for individual control of multiple trains on the same track. With DCC, you can independently control the speed, direction, and even sound and lighting effects of each train. Invest in a DCC system that matches your requirements and enjoy the added flexibility and realism it provides.
Creating a Train Schedule
Creating a train schedule adds another layer of realism and immersion to your model railroad. Determine the frequency and timing of trains, considering factors such as passenger or freight service, industry operations, and train movements. Develop a schedule that allows for smooth operation and realistic interaction between trains and various locations on your layout.
Signals and Signaling Systems
Incorporating signals and signaling systems into your layout adds an extra level of realism and enhances the safety of your railroad. Research the types of signals used in your chosen era and prototype, and install them according to the proper positioning and function. Learn about signaling protocols and ensure proper wiring and integration with your train control system.
Automation and Remote Control
Automation and remote control systems can greatly enhance the operation and enjoyment of your model railroad. Explore options for automating train movements, such as block detection and occupancy sensors. Incorporate remote control features to operate turnouts, accessories, and lighting from a distance. Experiment with automation and remote control to find the level of convenience and functionality that suits your needs.
Adding Realism with Sound and Lighting
Incorporating Sound Effects
Adding sound effects to your model railroad brings another dimension of realism to your layout. Invest in locomotives equipped with sound decoders that accurately replicate the sounds of their real-life counterparts. Include ambient sound effects, such as bird chirping or flowing water, to create a more immersive environment. Properly synchronize sound effects with train movements for a more authentic experience.
Installing Lighting Systems
Installing lighting systems helps set the mood, highlight features, and add realism to your model railroad. Consider lighting options such as LED light strips, streetlights, or individual building lights. Experiment with different light colors and brightness levels to achieve the desired effect. Install lighting systems in a way that allows easy access for maintenance and adjustments.
Creating Realistic Environments
To create realistic environments, pay attention to the small details that make a big difference. Incorporate realistic elements, such as road crossings, fences, and signs, to mimic real-life surroundings. Add weathering effects to structures and rolling stock to simulate the effects of age, use, and exposure. Incorporate weather effects, such as rain or snow, to further enhance the realism of your model railroad.
Using Audio and Visual Effects
Take advantage of audio and visual effects to enhance the overall experience of your model railroad. Create scenes with synchronized lighting and sound effects, such as thunderstorms or fireworks displays. Utilize techniques such as forced perspective to create the illusion of depth and distance. Experiment with holographic projections or other visual effects to create a truly unique and engaging model railroad environment.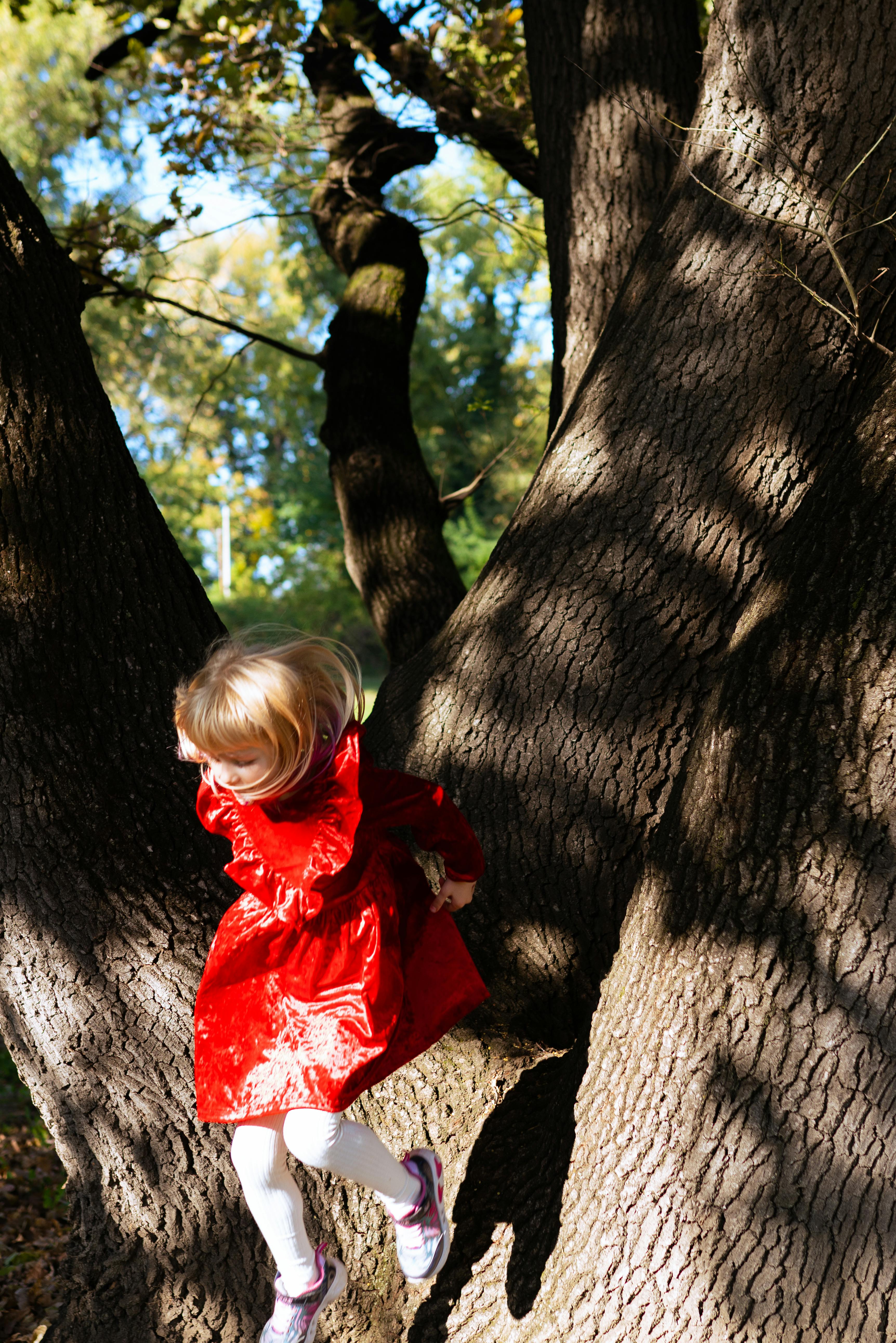 Weathering and Detailing
Techniques for Weathering
Weathering is the process of adding realistic wear and tear, rust, dirt, and grime to your model railroad components. Experiment with techniques such as dry brushing, airbrushing, or using weathering powders to achieve the desired effect. Focus on areas of high wear, such as wheelsets or rooflines, and apply weathering in a subtle and realistic manner.
Applying Rust, Dirt, and Grime
Adding rust, dirt, and grime to your model railroad components can greatly enhance their realism. Use weathering pigments or washes to simulate the effects of metal oxidation, dust, and oil stains. Apply these effects selectively to areas where they would naturally accumulate, such as undercarriages or exposed surfaces. Experiment with different colors and application techniques to achieve the desired level of weathering.
Detailing Trains, Structures, and Scenery
Adding detailed elements to your trains, structures, and scenery brings your model railroad to life. Add small details such as window glazing, signage, or interior lighting to enhance the realism of structures. Pay attention to fine detailing on trains, such as grab irons, couplers, or brake wheels, to create a more accurate representation. Consider incorporating realistic elements in scenery, such as people, vehicles, or wildlife, to add depth and interest.
Adding Signs, Figures, and Vehicles
Signs, figures, and vehicles provide a sense of scale and activity to your model railroad. Invest in a variety of figures and vehicles that fit your chosen era and theme. Place them strategically in scenes, such as on platforms, in vehicles, or near shops, to create a dynamic and engaging environment. Incorporate signs and billboards to add visual interest and authenticity to your layout.
Managing Maintenance and Repairs
Cleaning and Lubricating
Regular cleaning and lubrication of your model railroad components is essential for smooth operation and longevity. Clean tracks using specialized track cleaning tools or alcohol-soaked cleaning pads to remove dirt and debris. Lubricate moving parts of locomotives and rolling stock with appropriate lubricants to minimize friction and ensure proper functioning. Develop a maintenance schedule and stick to it to prevent costly repairs and downtime.
Troubleshooting Common Issues
Despite your best efforts, occasional issues with your model railroad are bound to arise. Familiarizing yourself with common troubleshooting techniques can save time and frustration. Learn to identify and address issues such as poor electrical connections, derailments, or faulty switches. Utilize resources such as online forums or model railroading books for guidance and solutions to common problems.
Repairing Track and Electrical Issues
If you encounter track or electrical issues, prompt repairs are crucial to maintaining the functionality of your model railroad. Inspect your track regularly for loose or damaged sections and repair or replace them as necessary. Address electrical issues, such as short circuits or voltage drops, by checking connections and wiring integrity. Invest in quality tools and materials to ensure reliable repairs and prevent recurring issues.
Maintaining Rolling Stock
Proper maintenance of your rolling stock is key to keeping them in optimal condition. Regularly inspect all components, such as wheels, couplers, and trucks, for signs of wear or damage. Clean and lubricate moving parts to minimize friction and prevent premature wear. Keep a record of maintenance activities and perform routine inspections to catch any issues before they escalate.
Securing and Storing your Model Railroad
When not in use, it's essential to secure and store your model railroad properly to prevent damage. Consider using display cases, storage boxes, or specially designed shelves to protect your trains and layout. Keep the area clean and dust-free, and take precautions to prevent accidental damage or exposure to extreme temperatures or humidity. A well-maintained storage and display area ensures your model railroad remains in excellent condition for years to come.
Joining the Model Railroading Community
Joining Clubs and Associations
One way to enhance your model railroading experience is by joining local model railroad clubs and associations. These groups provide opportunities to connect with other enthusiasts, exchange ideas, and learn from experienced model railroaders. Participate in club activities, attend meetings or workshops, and contribute to group projects to expand your knowledge and build relationships within the hobby.
Attending Expos and Events
Attending model railroading expos and events is a fantastic way to immerse yourself in the world of model trains. These gatherings often feature layouts of various scales and gauges, vendors selling model railroad supplies, and informative workshops and presentations. Take advantage of the chance to view different layouts, meet industry experts, and learn about the latest technologies and trends in the hobby.
Participating in Online Forums and Groups
In addition to local clubs, the model railroading community is thriving online. Joining and participating in online forums and groups allows you to connect with model railroaders from around the world. Share your experiences, seek advice, and learn from others who share your passion for the hobby. Online communities offer a wealth of information, inspiration, and camaraderie for all levels of model railroaders.
Learning from Experienced Model Railroaders
One of the greatest resources for learning about model railroading is experienced model railroaders themselves. Seek out mentors or more experienced enthusiasts in your local community or online and take advantage of their expertise. They can provide valuable guidance, answer questions, and share tips and techniques that will help you improve your skills and create a more realistic and enjoyable model railroad.
Sharing Your Work and Experiences
As you progress in your model railroading journey, don't forget to share your work and experiences with the community. Whether through photos, videos, or blog posts, sharing your projects and achievements can inspire and educate others. Join social media platforms dedicated to model railroading and contribute to the collective knowledge and enjoyment of the hobby.
Budgeting and Saving Tips
Setting a Budget
Creating a model railroad can involve various expenses, so it's important to establish a budget early on. Determine how much you're willing to spend on different aspects, such as track, rolling stock, structures, and scenery. Research prices and compare options to ensure you're getting the best value for your money. Regularly review your budget and make adjustments as needed to stay within your financial means.
Economical Alternatives
Model railroading doesn't have to break the bank. Explore economical alternatives for various components of your model railroad. Consider purchasing used or second-hand rolling stock or structures, which can often be found at a fraction of the cost of new items. Build your own scenery using inexpensive materials, such as natural elements found in nature or recycled household items.
DIY Techniques and Materials
Engaging in do-it-yourself (DIY) techniques and utilizing everyday materials can help save money on your model railroad. Use basic household items, such as toothpicks or popsicle sticks, to create fences and structures. Develop your own scenery using natural elements, such as twigs or dried leaves, to add realism without spending a fortune. Explore DIY electronics and wiring techniques to save on electrical components.
Investing in Quality Items
While it's important to be mindful of your budget, investing in quality items can save you money in the long run. Higher quality models, structures, and accessories often have better durability, more accurate detail, and smoother operation, reducing the need for frequent replacements or repairs. Prioritize key elements, such as locomotives or track, where investing in quality can greatly enhance the overall enjoyment and longevity of your model railroad.
Finding Deals and Sales
Keep an eye out for deals and sales from model railroad suppliers and vendors. Sign up for newsletters or join mailing lists to stay informed about special offers and promotions. Consider attending model railroad swap meets or flea markets, where you may find bargains on used items. Utilize online marketplaces and auction sites where you can often find discounted or hard-to-find items for your model railroad.
By following this comprehensive guide to model railroading, you'll be well-equipped to embark on your journey in this captivating hobby. From choosing the right scale and gauge to adding realistic details and operating your layout, each step brings you closer to creating a model railroad that reflects your personal vision and passion. Join the thriving model railroading community, seek inspiration from experienced enthusiasts, and enjoy the endless possibilities that await you in this fascinating world of miniature railways.