In this engaging article, you will embark on a captivating journey into the world of model railways. Whether you are a beginner or someone looking to expand your knowledge, this guide is tailor-made for you. From understanding the basics to exploring advanced techniques, we will take you through the enchanting realm of model railways, providing valuable tips and insights along the way. So, get ready to unleash your creativity and witness miniature landscapes come to life as you discover the joy and wonders of this captivating hobby.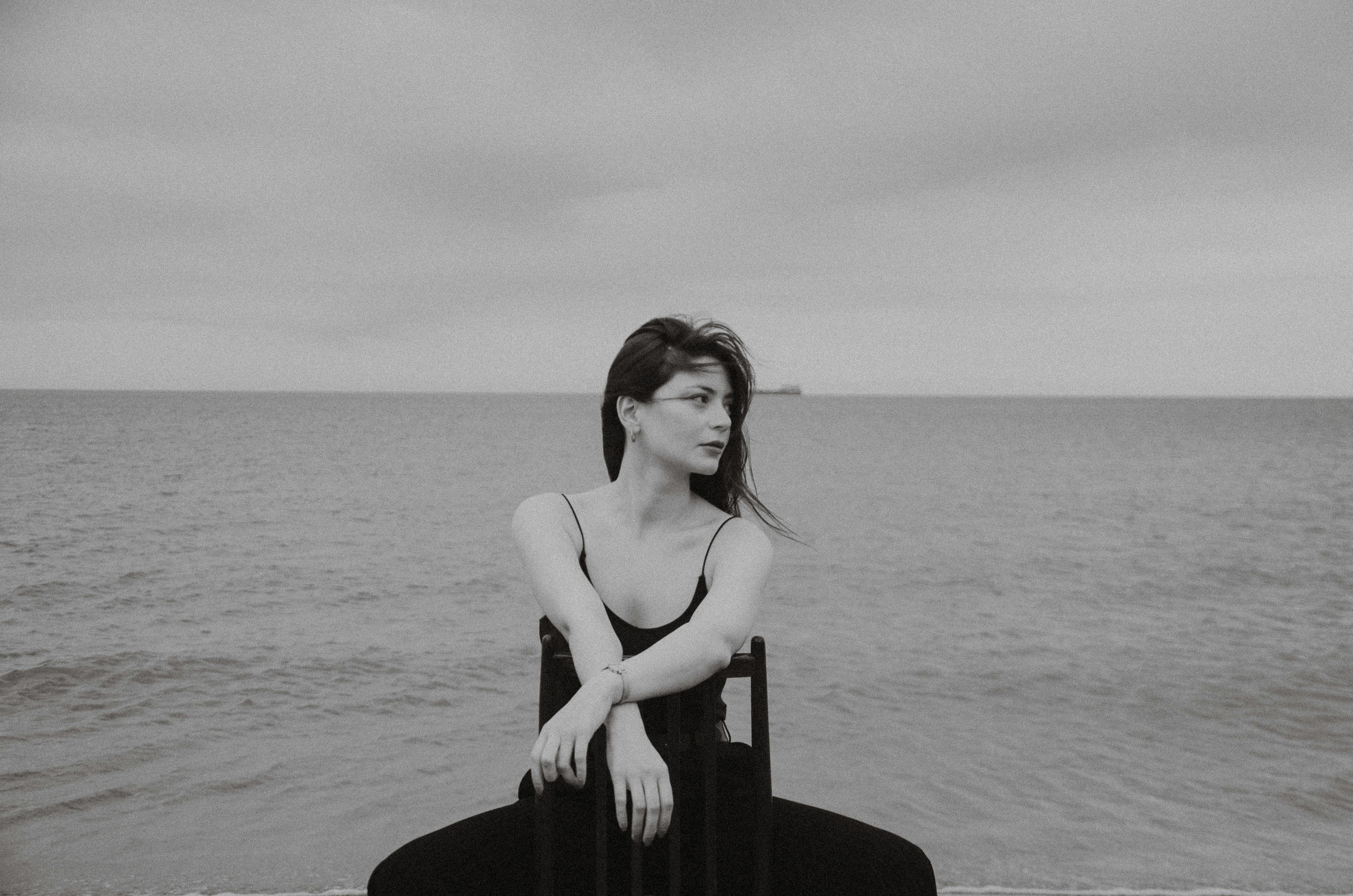 Choosing the Right Scale
When it comes to model railway, one of the first decisions you'll need to make is choosing the right scale. Scale refers to the proportion of the model to the real-life object. It determines the size and dimensions of the trains, tracks, and other elements in your layout. Understanding scale is essential as it affects the level of detail, available accessories, and overall realism of your model railway.
Understanding Scale and Gauge
In model railway, scale and gauge often go hand in hand. Scale represents the proportion of the model to the real world, while gauge refers to the distance between the tracks. The most popular scales include HO, N, O, and G, each offering its own advantages and considerations.
HO scale (1:87) is the most widely used scale for indoor layouts because of its balance between size and detail. It allows for intricate models and scenery while still being manageable in terms of space.
N scale (1:160) is a smaller scale, making it ideal for layouts with limited space. The smaller size allows for longer track runs but may pose challenges for those with less steady hands or eyesight.
O scale (1:48) is larger and provides more detailed models but requires more space for a layout. It's often popular with collectors and those who want a larger, more visually impressive display.
G scale (1:22.5) is often used for garden railways or outdoor setups. The larger size allows for rugged, weather-resistant models, but it's important to consider the cost and maintenance associated with this scale.
Popular Model Railway Scales
The choice of scale ultimately depends on your preferences, available space, and desired level of detail. Here are some popular model railway scales and their characteristics:
HO scale: Suitable for most indoor layouts, has a wide range of available models and accessories.
N scale: Perfect for smaller spaces, can accommodate longer track runs, but requires more fragile detailing.
O scale: Offers highly detailed models, ideal for collectors and those with ample space for larger layouts.
G scale: Great for outdoor setups, provides room for large models, but can be costly and require extensive maintenance.
Consider factors such as your budget, available space, and desired level of detail when choosing a scale. Remember that each scale has its own unique charm and possibilities.
Considerations for Choosing a Scale
While there are popular scales to choose from, it's important to consider a few key factors before making a decision:
Space: Evaluate the available space for your layout. Measure the dimensions to determine which scale will fit comfortably within the allotted area.

Budget: Consider the financial aspect of your model railway project. Larger scales tend to have higher costs for models, tracks, and accessories.

Accessibility: Assess your own skills and abilities. Some scales require more intricate detailing, which may be more challenging for beginners.

Realism: Think about the level of realism you want to achieve in your model railway. Larger scales may offer more opportunity for intricate detailing and lifelike scenery.
By considering these factors, you'll be able to choose a scale that suits your needs and allows you to create a captivating model railway layout.
Planning and Designing Your Layout
Once you have chosen the scale for your model railway, it's time to start planning and designing your layout. This phase is crucial as it sets the foundation for the entire project and ensures that you achieve your desired vision.
Deciding on Layout Size and Shape
The first consideration when planning your layout is determining the size and shape you want it to be. Assess the available space and consider factors such as accessibility, mobility, and visibility. Sketch out different layout ideas and evaluate how they fit into the designated area.
Think about the overall concept of your model railway. Visualize how you want it to look and what types of scenes you want to recreate. Consider factors such as rural landscapes, urban settings, or historical themes. This will help you determine the size and shape that best suits your vision.
Creating a Track Plan
Once you have decided on the layout size and shape, it's time to create a track plan. A track plan is a detailed drawing that outlines the positioning and arrangement of the tracks on your layout.
Start by determining the mainline route and any branches or sidings you want to include. Consider factors such as operation, scenery, and accessibility when deciding on the track configuration. Use templates or track planning software to experiment with different track arrangements until you find the one that best fits your vision.
Considering Scenery and Structures
Another important aspect of planning your layout is considering the scenery and structures you want to include. Think about the type of environment you want to create – whether it's a bustling cityscape, a tranquil countryside, or a rugged mountainous region.
Plan the placement of buildings, stations, bridges, and other structures. Consider how they will interact with the tracks and create realistic scenes. Research reference materials, such as photographs or real-world locations, to inspire your design and ensure accuracy.
Determining Power Sources
One key consideration when planning your layout is determining the power sources for your trains. Depending on the scale and gauge you have chosen, you'll need to decide between conventional DC power or Digital Command Control (DCC).
DC power supplies a constant voltage to the tracks, and the direction and speed of the trains are controlled by adjusting the voltage. On the other hand, DCC systems provide the ability to control multiple trains independently on the same track and offer more features such as sound and lighting effects.
Consider your budget, complexity preferences, and future expansion plans when deciding on a power source. Research different options available in the market and consult with experienced model railway enthusiasts if needed.
By carefully planning and designing your layout, you can ensure a visually appealing and functional model railway that aligns with your vision and brings your creative ideas to life.
Building the Basic Framework
With the planning and design phase complete, it's time to start building the basic framework for your model railway. The framework serves as the foundation for the tracks, scenery, and structures, providing stability and support.
Choosing the Baseboard Material
The baseboard is the surface on which your model railway will be built. Choosing the right material is crucial as it needs to be sturdy, lightweight, and durable. Commonly used baseboard materials include plywood, MDF (Medium-Density Fiberboard), and extruded foam.
Plywood is a popular choice due to its strength and stability. It can withstand the weight of the tracks and scenery and provides a solid base for your layout. MDF is an alternative option that offers a smoother surface but is heavier and may require additional reinforcement. Extruded foam, such as Styrofoam, is lightweight and easy to work with but may require additional support for added stability.
Consider your layout's size, weight, and intended use when choosing the baseboard material. Consult with experienced model railway enthusiasts or visit your local hobby store for guidance and advice.
Building a Sturdy Baseboard
Once you have selected the baseboard material, it's time to build a sturdy baseboard for your model railway. Start by measuring and cutting the baseboard material to the desired size and shape of your layout. Ensure that all corners are square and edges are straight.
If using plywood or MDF, consider adding cross supports underneath for added stability. Screw or glue the cross supports to the baseboard, making sure they are evenly spaced and flush with the edges of the board. This will prevent any sagging or warping of the baseboard over time.
If using extruded foam, cut the foam to the desired size and shape of your layout. Use adhesive to attach the foam to a wooden frame or support structure for added durability and stability. Fill any gaps or seams with lightweight filler or putty to create a smooth and even surface.
Make sure the baseboard is level and free from any imperfections or unevenness before proceeding to the next step.
Installing Track Bedding
With the baseboard in place, it's time to install track bedding. Track bedding provides a stable and secure foundation for the tracks, reducing noise and vibration and ensuring smooth operation of the trains.
Use cork or foam track underlay to create a cushioning layer between the tracks and the baseboard. Cut the track underlay to fit the shape of your track plan and glue it to the baseboard using a suitable adhesive. Ensure that the underlay is securely attached and that any joints or seams are properly aligned.
Once the track underlay is in place, you can start laying the tracks and bringing your model railway to life. By building a sturdy baseboard and installing track bedding, you are setting the groundwork for a stable and functional model railway.
Laying the Tracks
Now that you have built the basic framework for your model railway, it's time to start laying the tracks. The track layout and configuration will depend on your track plan and the scale and gauge you have chosen.
Assembling Track Pieces
Before laying the tracks, assemble the track pieces according to your track plan. Use a sharp hobby knife or rail nippers to remove any excess or unwanted sections. Ensure that the track pieces fit snugly together without any gaps or misalignments.
Refer to the manufacturer's instructions or consult with experienced model railway enthusiasts for guidance on assembling the tracks. Pay attention to any required connectors or joiners and use them as directed to ensure smooth and reliable connections.
Inspection and testing are essential at this stage to identify and rectify any potential issues before proceeding further.
Connecting Track Sections
Once you have assembled the track pieces, it's time to connect them to create a continuous loop or layout. Use rail joiners or connectors to secure the tracks together, ensuring that they are aligned and firmly attached.
Refer to your track plan to determine the correct placements of turnouts, crossings, and other track elements. These components allow for switching, crossing, and varied track routing, adding realism and operational flexibility to your model railway.
Ensure that the turnouts and crossings are correctly aligned and that the moving parts operate smoothly. Test the connections and movement of the tracks to ensure reliable operation and address any issues promptly.
Testing and Adjusting Track Alignment
With the tracks laid and connected, it's important to test and adjust the track alignment to ensure smooth and trouble-free train operation. Use a level or straightedge to check that the tracks are level and straight, with no dips or humps.
Make sure that the tracks are correctly aligned at curves and intersections to prevent derailments. Adjust the rail joiners or connectors as needed to create seamless transitions and smooth running surfaces.
Test the tracks with a test locomotive or rolling stock to verify that there are no issues with electrical conductivity, alignment, or operation. Make any necessary adjustments and retest until the tracks are in optimal condition.
By taking the time to lay the tracks properly, you are ensuring safe and reliable train operations throughout your model railway layout.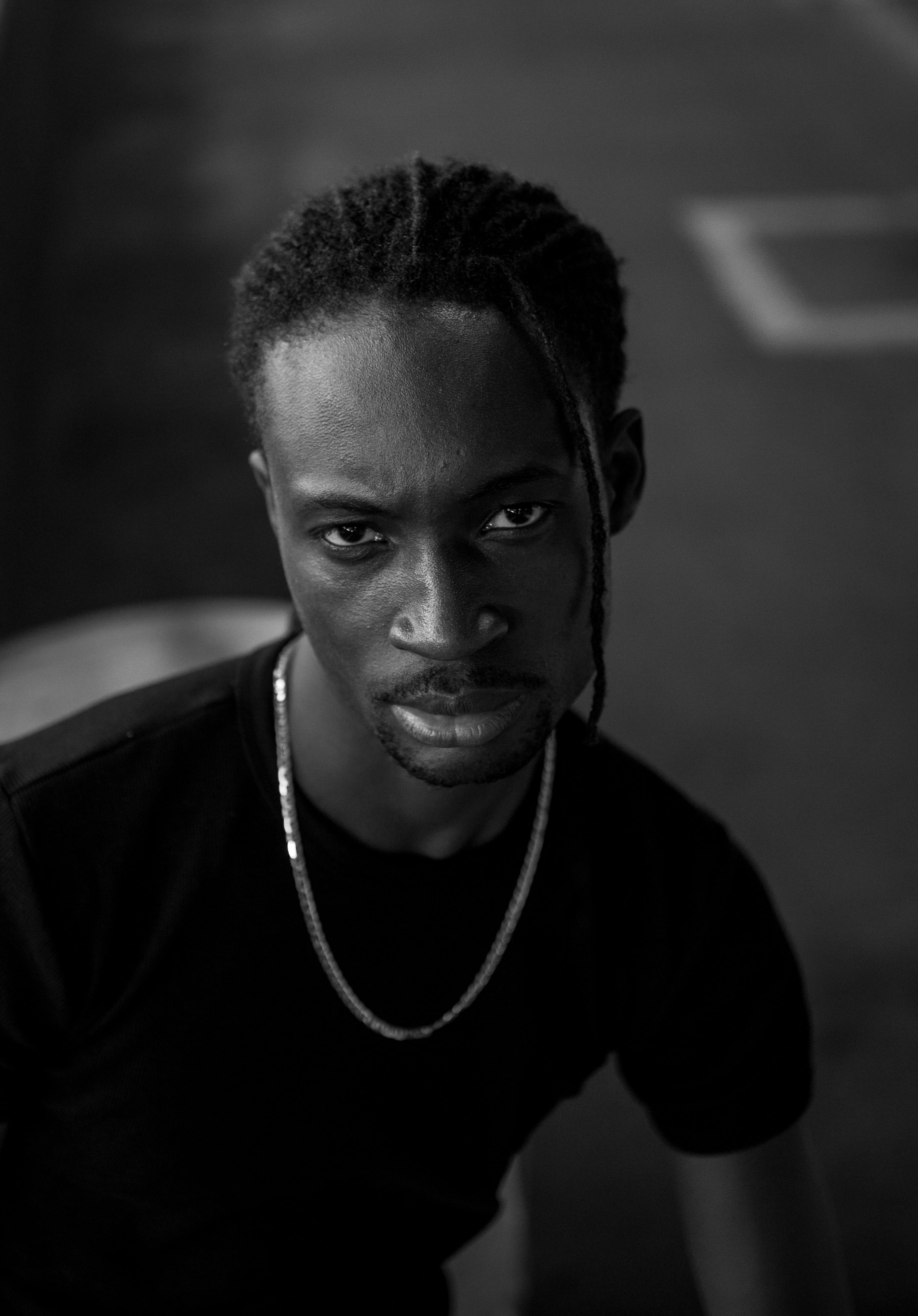 Electrical Wiring and Control Systems
Once the tracks have been laid and tested, it's time to set up the electrical wiring and control systems for your model railway. These systems are crucial for powering the trains and controlling their movement, as well as operating various features and accessories.
Understanding Wiring Basics
Before proceeding with the wiring, it's important to have a basic understanding of electrical wiring principles. Research and educate yourself on concepts such as polarity, resistance, amperage, and voltage to ensure a safe and efficient electrical setup.
Develop a wiring plan that outlines the routing of wires, electrical connections, and control systems. This will help you stay organized and prevent potential wiring issues in the future.
Selecting Wiring Materials and Tools
Selecting the right wiring materials and tools is essential for a successful electrical setup. Use high-quality wire suitable for the scale and gauge of your model railway. Consider the amperage ratings of the wires to ensure they can handle the electrical load.
Invest in reliable electrical connectors, such as terminal blocks or soldering equipment, to create secure and efficient connections. Use wire strippers or wire cutters to prepare the wires for connections and ensure clean, neat terminations.
Installing Power and Control Systems
Once you have gathered the necessary materials and tools, it's time to start installing the power and control systems for your model railway. Follow your wiring plan and consult with experienced model railway enthusiasts if needed.
Connect the power supply to the tracks, ensuring proper polarity and electrical connectivity. Install switches or block sections for operational control and track segmentation. Consider using circuit breakers or fuses to protect the tracks and trains from electrical overload.
If using Digital Command Control (DCC), install the necessary command stations, boosters, and decoders according to the manufacturer's instructions. Familiarize yourself with the programming and operation of the DCC system to take full advantage of its features and capabilities.
Test the electrical setup to verify that all connections are secure and that the trains respond to commands and controls. Make any necessary adjustments or repairs before proceeding to the next phase of model railway construction.
By properly understanding wiring basics and selecting quality materials, you can ensure a reliable and efficient electrical setup for your model railway.
Adding Scenery and Landscaping
With the trackwork and electrical systems in place, it's time to bring your model railway to life by adding scenery and landscaping. Scenery and landscaping play a vital role in creating a realistic and visually appealing model railway layout.
Applying Ground Cover and Ballast
Start by applying ground cover and ballast to your model railway. Ground cover includes materials such as grass, dirt, gravel, or sand, which simulate the terrain of your chosen environment.
Consider the type of landscape you want to create and select appropriate ground cover materials. Use adhesive or scenic glue to fix the ground cover to the baseboard, ensuring a secure adhesion. Apply the ground cover material in layers, allowing each layer to dry before adding the next. This creates a realistic depth and texture to the scenery.
Ballast is crushed rock or gravel used to simulate the tracks' foundation and provides a realistic appearance. Apply the ballast between and alongside the tracks, using adhesive or scenic glue to hold it in place. Ensure that the ballast is evenly distributed and covers the entire track bed for a cohesive and authentic look.
Creating Realistic Landscapes
To create realistic landscapes, consider the natural elements found in your chosen environment. Research and gather reference materials to understand the vegetation, terrain, and color palette. Consider incorporating realistic elements such as hills, valleys, rivers, or lakes to enhance the visual appeal.
Use materials such as foam, plaster, or papier-mâché to shape the terrain and create contours. Sculpt mountains, slopes, or cliffs to add depth and variety to your scenery. Apply textures and colors to imitate rock formations, soil, or grassy areas.
Experiment with different techniques and materials, such as static grass, turf, or foliage, to add realistic vegetation to your landscape. Create realistic water effects using products such as resin or glass to simulate rivers, ponds, or lakes.
Adding Trees, Buildings, and Accessories
To further enhance the realism of your model railway, add trees, buildings, and other accessories to the scenery. Use commercially available model trees or create your own using natural materials such as twigs, wire, and foliage.
Position buildings, structures, and landmarks according to your track plan and desired theme. Consider the scale and detail of the models, ensuring they fit harmoniously within the scenery. Weather the buildings and structures using painting techniques or weathering powders to create an aged and realistic appearance.
Add finishing touches such as street lights, fences, vehicles, or figures to bring your model railway to life. These small details contribute to the overall authenticity and visual interest of your layout.
By carefully adding scenery and landscaping elements, you can transform your model railway into a lifelike and visually captivating environment.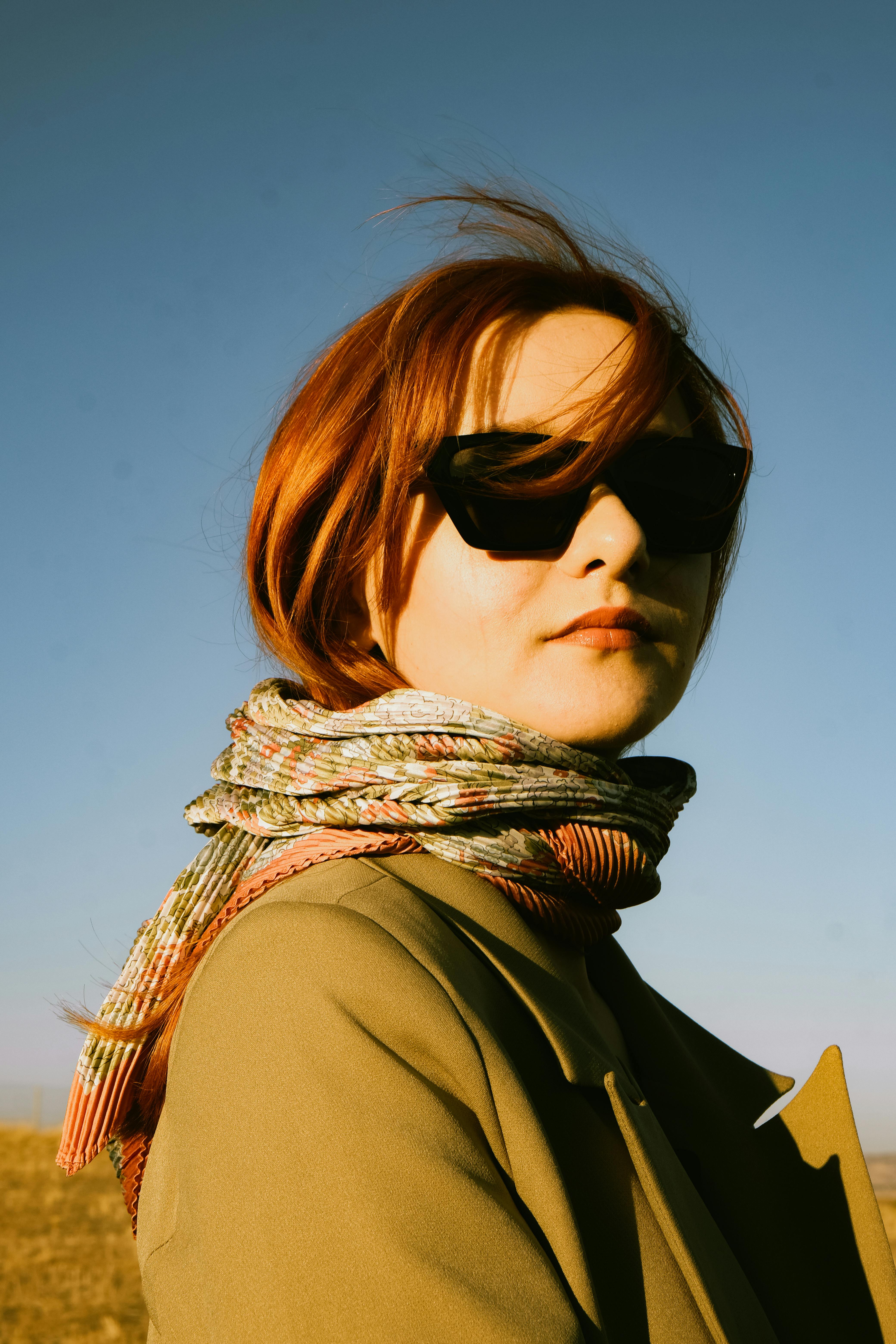 Painting and Weathering
To further enhance the realism of your model railway, consider painting and weathering your tracks, structures, and other components. Painting adds depth and detail, while weathering techniques simulate the effects of time and wear for a more authentic appearance.
Choosing the Right Paints and Brushes
When painting your model railway, it's important to choose the right paints and brushes. Acrylic paints are often recommended due to their fast drying time, wide color range, and ease of use. Select paints suitable for the materials you are painting, such as plastic, wood, or metal.
Invest in a range of brushes of various sizes and shapes to accommodate different painting techniques and areas. Use fine-tip brushes for intricate details and larger brushes for broader strokes and coverage.
Painting Tracks and Structures
Start by painting the tracks to give them a more realistic appearance. Use weathering paints or acrylics to simulate the effects of rust, dirt, or oil. Apply the paint sparingly to the rails, focusing on areas where wear and tear would naturally occur.
When painting structures, consider their age, condition, and material. Use reference materials and photographs to guide your color choices and painting techniques. Apply multiple layers of paint using dry brushing or wash techniques to achieve a weathered or aged look.
Pay attention to details such as windows, doors, or architectural features, adding color and texture accordingly. Use masking techniques or decals for finer details or lettering.
Weathering Techniques for Realistic Effects
Weathering techniques add a weathered and realistic appearance to your model railway components. These techniques simulate the effects of time, weather, and use, creating an authentic look.
Dry brushing is a commonly used weathering technique. Apply a small amount of paint to a brush and then remove the excess paint on a tissue or cloth, leaving only a trace on the brush. Lightly brush the paint onto the raised areas of the model, emphasizing texture and detail.
Washes involve thinning down paint with water or a specialized wash solution and applying it to the model. This technique allows the paint to flow into recessed areas, creating shadows and depth.
Experiment with different weathering techniques, such as streaking, chipping, or rust effects, to achieve the desired results. Practice on scrap materials or test models to refine your skills before applying the techniques to your layout.
By carefully painting and weathering your model railway components, you can elevate the overall realism and visual appeal of your layout.
Adding Detail and Realism
To bring your model railway to life, it's important to add small details and realistic elements. These elements contribute to the overall authenticity and visual interest of your layout, creating a captivating experience for viewers.
Adding Signage and Small Details
Incorporate signage, posters, and small details to enhance the realism of your model railway. Use commercially available signs or create your own using printed images or decals. Position the signs strategically to create an authentic environment, such as train schedules at stations or billboards in urban areas.
Add small details such as benches, trash cans, streetlights, or phone booths to populate your scenes and create a sense of realism. Consider the scale and proportion of the details to ensure they match the overall layout and scenery.
Creating Weathering and Rust Effects
Weathering and rust effects contribute to the overall authenticity and visual appeal of your model railway. Use weathering powders, paints, or washes to simulate the effects of time and wear on various surfaces.
Apply rust effects to metal structures, such as bridges or locomotives, using rust-colored paints or powders. Focus on areas where rust would naturally accumulate, such as joints, seams, or corners.
For weathering effects, consider the environment and conditions your model railway is set in. Use powders or washes to simulate dust, dirt, or grime on surfaces. Pay attention to details such as corners, edges, or recesses, where dirt would naturally accumulate.
Including Figures and Vehicles
Incorporating figures and vehicles adds scale and activity to your model railway layout. Use appropriately scaled figures to populate scenes and create a sense of life and movement. Position figures near stations, platforms, or other points of interest.
Introduce vehicles such as cars, trucks, or buses to create realistic traffic and transportation scenarios. Consider the era and theme of your layout when selecting vehicles. Pay attention to scale and detail, and weather or age the vehicles if desired.
Add human and animal figures to scenes for added realism and interest. Position them near buildings, on platforms, or in natural environments to create vignettes that tell a story.
By carefully adding small details, weathering effects, and figures, you can breathe life into your model railway layout and create a visually captivating world.
Understanding Operating Principles
To truly enjoy and maximize the potential of your model railway, it's important to understand the operating principles and techniques involved. Familiarize yourself with train operations, signals, switches, and train control systems to make the most of your layout.
Learning about Train Operations
Understanding train operations is essential for operating your model railway safely and efficiently. Research different types of train operations, such as shunting, yard operations, or mainline running. Learn about train handling, coupling and uncoupling operations, and following signals and signs.
Consider the era and theme of your model railway when learning about train operations. Research historical operations or modern practices to stay true to the time period and region you are modeling.
Understanding Signals and Switches
Signals and switches play a crucial role in real-world railway operations and can bring an added level of realism to your model railway. Learn about the different types of signals, such as block signals, semaphore signals, or color light signals, and their meanings. Install and operate signals according to the safety and operational requirements of your layout.
Switches, also known as turnouts, allow for routing trains onto different tracks or sidings. Understand the different types of switches and their operation. Familiarize yourself with switch motors, linkages, or manual operation methods.
Consider incorporating signal control systems or switch automation into your model railway for added convenience and authenticity.
Mastering Train Control Systems
Train control systems allow for precise control and operation of your model trains. Understand the different types of control systems, such as conventional DC, Digital Command Control (DCC), or computer-based control.
Conventional DC control relies on varying the voltage supplied to the tracks to control the speed and direction of the trains. DCC systems provide individual control of multiple trains on the same track. Computer-based control utilizes software and interfaces to control and automate train operations.
Explore the capabilities and features of different control systems to choose the one that best suits your needs. Consider factors such as train control options, sound and lighting effects, and compatibility with other aspects of your layout.
By understanding operating principles and techniques, you can fully enjoy the operational aspects of your model railway and create engaging and realistic train scenarios.
Maintenance and Troubleshooting
To ensure the longevity and smooth operation of your model railway, implementing regular maintenance practices and troubleshooting techniques is essential.
Cleaning and Lubricating Tracks
Regularly clean the tracks to prevent dirt and debris from affecting train operations. Use a track cleaning tool or a soft cloth moistened with isopropyl alcohol to remove any buildup or oxidation. Ensure that the tracks are dry before allowing the trains to run.
Periodically lubricate the moving parts of your trains, such as the wheels and motor mechanisms. Apply a small amount of lubricant suitable for model trains to ensure smooth movement and reduce friction. Avoid over-lubricating, as excess lubricant can attract dust and debris.
Addressing Electrical Issues
If you encounter electrical issues, such as intermittent power or loss of control, first check the connections to ensure they are secure. Inspect the wiring for any loose or damaged connections and repair or replace as needed.
Investigate any short circuits or electrical overload situations. Check for faulty or damaged components and rectify the issues. Use a multimeter or continuity tester to troubleshoot and identify any electrical problems.
Seek professional assistance or consult with experienced model railway enthusiasts if the electrical issues persist or if you need further guidance.
Troubleshooting Common Problems
Model railways may encounter common problems such as derailments, uncoupling, or poor running performance. Troubleshoot these issues systematically to identify and rectify the causes.
Check the track alignment and ensure there are no obstructions or debris that may cause derailments. Inspect the wheels and axles for any misalignment or damage and make the necessary adjustments.
Inspect the couplers and ensure they are securely and correctly connected. Adjust the height, tension, or alignment of the couplers to prevent uncoupling issues.
Pay attention to the weight distribution of your rolling stock and ensure it is balanced. Distribute the weight evenly or consider adding additional weight as needed.
By implementing regular maintenance practices and addressing common issues promptly, you can ensure the smooth operation and longevity of your model railway.
In conclusion, building and operating a model railway requires careful planning, attention to detail, and a passion for the hobby. Choosing the right scale, planning the layout, building the framework, laying the tracks, and adding scenery and landscaping all contribute to the realism and visual appeal of your model railway. Understanding electrical wiring and control systems, painting and weathering techniques, adding small details and figures, mastering train operations, and performing regular maintenance and troubleshooting are key aspects to creating a realistic and enjoyable model railway experience. With patience and dedication, you can create a captivating world in miniature that captures the magic of rail travel. Happy modeling!