Whether you're a longtime enthusiast or someone brand new to the world of model railroading, building your first model railroad is an exciting and rewarding endeavor. This article will guide you through the basics of model railroading 101, providing you with essential tips and advice on how to get started. From selecting the right scale and track layout to choosing the perfect locomotive and creating realistic scenery, this comprehensive guide will ignite your passion and help you embark on an unforgettable journey filled with creativity and joy. So, get ready to unleash your inner railroad engineer as you embark on this delightful adventure.
Choosing the Scale and Theme
Understanding Different Model Railroad Scales
When building your first model railroad, one of the first decisions you need to make is the scale. Model railroad scales refer to the ratio of the model to the real-life counterpart. Common scales include HO scale, N scale, and O scale. Each scale has its pros and cons, so it's essential to understand them before making a choice. HO scale is the most popular scale due to its wide range of available models and accessories. N scale is smaller and allows you to fit more track and scenery in limited space. O scale is larger, making it ideal for showcasing details but requires more room for the layout.
Considering Available Space and Budget
The available space and budget are crucial factors to consider when embarking on your model railroad journey. Take measurements of the room or area where you plan to build your layout to determine the maximum size. Remember to consider other furniture or storage needs in the room as well. Additionally, have a clear understanding of your budget and how much you are willing to invest in this hobby. This will help you make practical decisions when it comes to purchasing materials, tools, and models.
Selecting a Theme or Era
Choosing a theme or era for your model railroad adds excitement and coherence to your layout. Some popular themes include a small town, a rural landscape, an industrial area, or a specific historical period. Consider your interests and the type of scenery you find appealing. Research different themes and eras to gather inspiration and ideas. Once you have chosen a theme, it will guide your decisions regarding track layout, scenery, structures, and rolling stock purchases.
Planning Your Layout
Determining the Layout Size
Before you start designing your layout, determining the size is of utmost importance. Consider the available space, scale choice, and the level of detail you want to incorporate. Sketch a rough diagram of the room or area and outline the size and shape of the layout. Ensure there is ample space for a track plan, scenery, structures, and access points for maintenance. Also, think about future expansions if you plan to add to your model railroad down the line.
Creating a Track Plan
A track plan is a blueprint of your model railroad layout showing the position of tracks, turnouts, sidings, and any other elements you want to include. It is important to think about the flow of the tracks, creating interesting and realistic routes for your trains. Consider including curves, straight sections, and various types of turnouts for added visual interest. You can create a track plan using software programs specifically designed for this purpose or by hand using pencil and paper.
Considering Operating Requirements
When planning your layout, it's essential to consider your operating requirements. Do you want to run multiple trains simultaneously? Will you have industries that require switching operations? Taking these factors into account will help you determine the number and placement of sidings, turnouts, and other track features. Plan for the space required to park and service your rolling stock comfortably. Remember to leave room for realistic signaling systems and control panels if desired.
Designing Scenic Areas
Creating realistic scenic areas is one of the most enjoyable aspects of building a model railroad. Whether it's mountains, rivers, rural landscapes, or urban scenes, designing scenic areas can bring your layout to life. Look for inspiration in real-life scenery, books, magazines, and online resources. Consider the elevation changes required, potential water features, and vegetation for each area. Keep in mind the balance between structure placement and scenery to create a visually appealing result.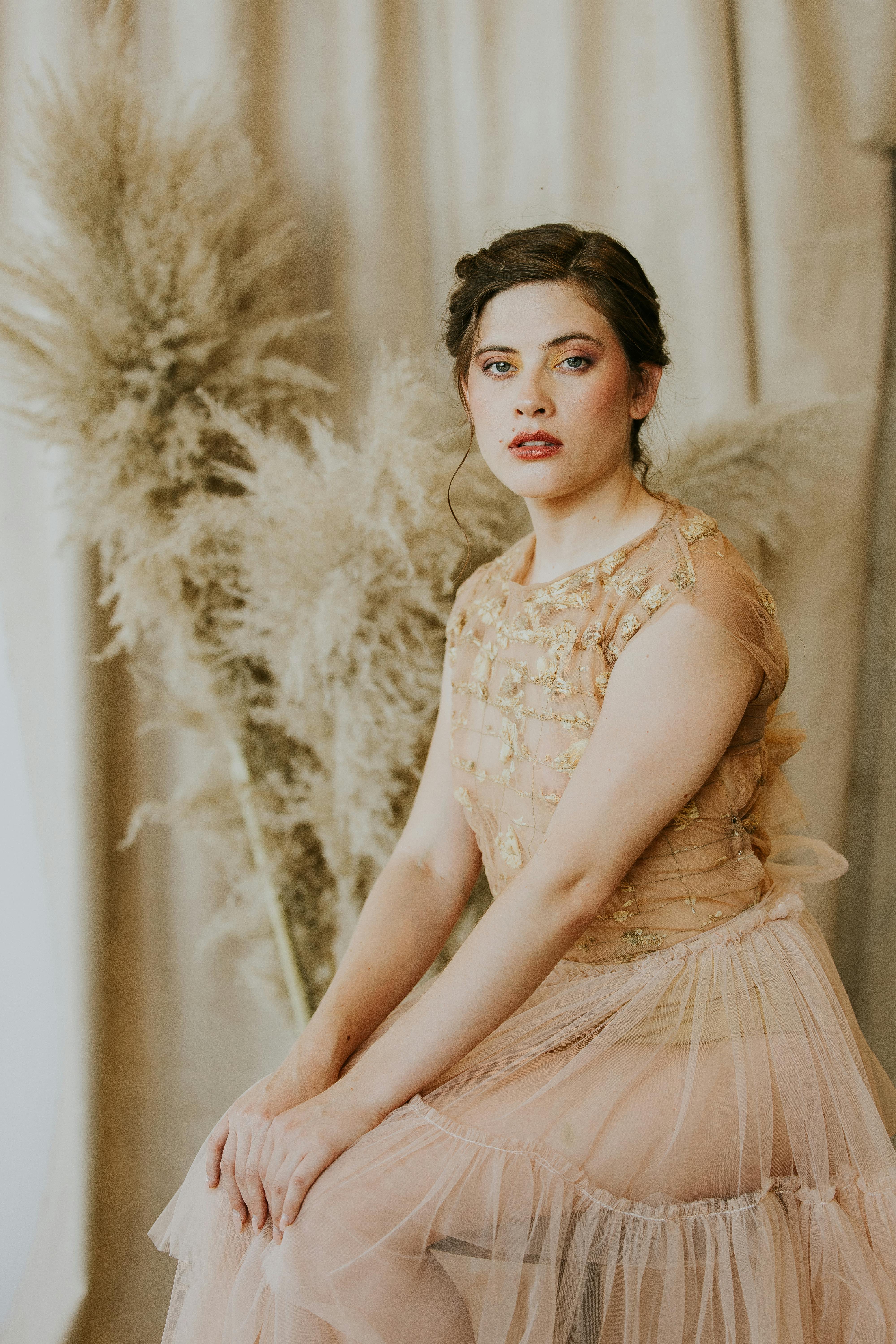 Gathering Essential Tools and Materials
Track and Turnouts
Track and turnouts are essential components of any model railroad layout. Start by choosing the appropriate track system based on your chosen scale and theme. There are various track systems available, each with its own advantages and disadvantages. Look for reliable brands known for quality and compatibility. Additionally, consider the type of turnouts you want to incorporate to allow for switching operations. Make sure to purchase the correct size and shape of turnouts that match your chosen track system.
Roadbed and Subroadbed Materials
Roadbed and subroadbed materials provide the foundation and support for your tracks. Foam, cork, and Homasote are popular options for roadbed materials. Foam is lightweight, easy to cut and shape, and offers good noise dampening properties. Cork is a traditional choice that provides a realistic look and helps absorb vibrations. Homasote is a dense and sturdy material that enhances sound deadening and track stability. Choose the material that suits your needs and budget.
Electrical Components and Wiring
A reliable and well-planned electrical system is crucial for the smooth operation of your model railroad. Start by selecting the appropriate power supply for your chosen scale and layout size. Consider using bus wires to distribute power evenly throughout the layout and ensure proper voltage for all sections. Choose an appropriate thickness of wire for your layout based on the power requirements of your locomotives and accessories. Research and follow proper wiring techniques to prevent short circuits and ensure the safety of your layout.
Structures and Building Materials
Structures such as houses, buildings, factories, and stations add realism to your model railroad. Consider the era and theme of your layout when selecting structures. Look for kits or scratch-building materials that match your desired style and level of detail. Wood, plastic, and resin are common materials for structures. Each material has its own benefits and techniques for assembly and finishing. Research and gather the necessary tools and materials to construct and customize your structures.
Landscaping Materials
To bring your scenery to life, you'll need a range of landscaping materials. These include scenic foam, ground cover, ballast, trees, shrubs, grass, and other vegetation. Scenic foam allows for the creation of elevated terrain and contours. Ground cover can be made from materials such as static grass, turf, or natural materials like dirt and sand. Ballast adds realism to your tracks. Consider the scale and desired scenery when selecting appropriate landscaping materials.
Modeling Tools and Supplies
As you embark on building your model railroad, you will need an assortment of modeling tools and supplies. Essential tools include hobby knives, various types of brushes, tweezers, files, sandpaper, and a good quality glue suitable for the materials you'll be working with. It is also helpful to have a range of paints and weathering supplies to customize your structures, rolling stock, and scenery. Invest in a quality airbrush if you plan to paint large areas or add detailed weathering effects.
Constructing the Baseboard
Choosing the Right Baseboard Material
The baseboard provides the foundation for your model railroad layout, so choosing the right material is important. Common options for baseboard materials include plywood, homasote, MDF (medium-density fiberboard), and extruded foam insulation. Consider factors such as weight, stability, durability, and cost when making your choice. Plywood is a popular and cost-effective option, while homasote offers excellent sound dampening properties. Extruded foam insulation is lightweight and easy to shape but may require reinforcement for added strength.
Measuring and Cutting the Baseboard
Accurate measurements and precise cutting are essential when constructing the baseboard for your layout. Use a tape measure or ruler to measure the dimensions of your planned layout and transfer them onto the baseboard material. Ensure your measurements are precise to avoid alignment issues later on. Use a suitable saw or cutting tool to cut the baseboard according to your measurements. Take your time and double-check your measurements before cutting to prevent errors.
Assembling and Reinforcing the Baseboard
Once you've cut the baseboard to the appropriate size, it's time to assemble and reinforce it for stability. If using plywood or MDF, join the sections using wood glue and screws or nails. Use clamps to hold the pieces together while the glue dries. If using homasote or foam insulation, ensure a secure connection between sections. Consider adding cross-braces or additional supports underneath the baseboard for added stability.
Creating Access Points
To ensure easy access for maintenance, it's important to create access points on your baseboard. These access points allow you to reach hidden areas of the layout, such as under-track wiring and turnouts. Plan and mark these access points before assembling and securing the baseboard. Consider removable sections, hinged sections, or drawers for easy access. Remember to reinforce any removable sections to maintain the overall stability of the baseboard.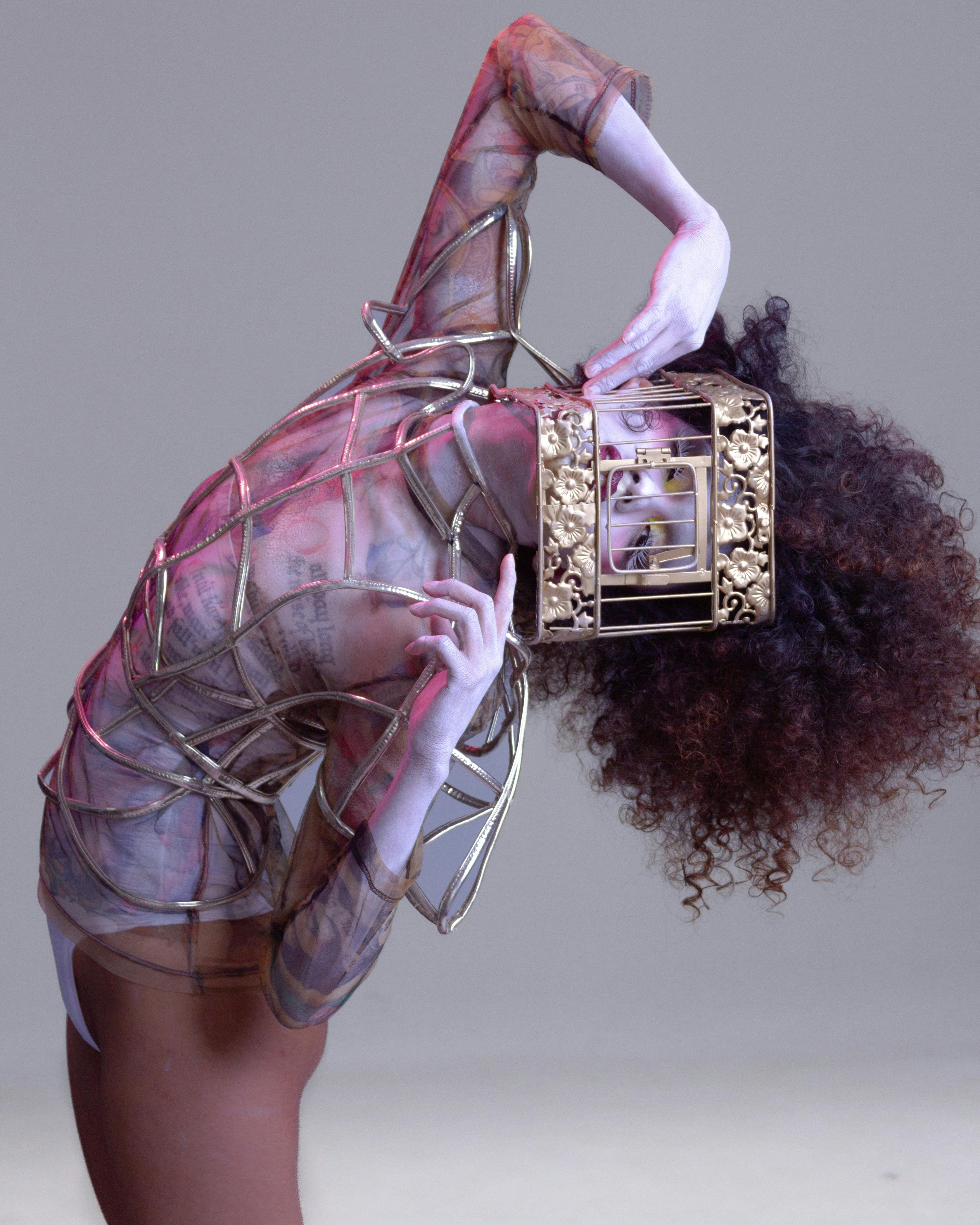 Installing and Wiring the Track
Preparing the Baseboard for Track Installation
Before laying down the track, it's crucial to prepare the baseboard adequately. Ensure that the baseboard surface is clean and free from any debris or dust. Smooth out any rough edges or imperfections that may interfere with the track's placement. If using foam insulation as the baseboard material, make sure to shape and contour the surface to accommodate the desired track layout.
Laying Down the Track
When laying down the track, it's important to follow your track plan carefully. Start by laying out the mainline tracks and ensuring they are aligned correctly. Use track pins or adhesive to secure the track in place. Once the mainline tracks are in position, begin adding the branch lines and sidings, following the track plan. Take your time to ensure the tracks are straight, properly aligned, and securely attached to the baseboard.
Connecting and Aligning the Track Sections
Connecting and aligning the track sections is a critical step to ensure smooth and uninterrupted operation of your trains. Use rail joiners or connectors to align and secure the different sections of track. Pay close attention to maintaining the correct spacing between tracks to avoid derailments. Test the alignment by running a small locomotive or wheelset over the connected track sections to check for smooth movement.
Mounting and Connecting Turnouts
Turnouts, also known as switches or points, are essential for controlling train movement and enabling different routing options on your layout. Mounting and connecting turnouts require precision and attention to detail. Follow the manufacturer's instructions for mounting the turnouts to the baseboard securely. Connect the turnout blades and frog to the appropriate sections of track, ensuring proper alignment. Test the turnout's functionality by running a locomotive or rolling stock over it to verify smooth operation.
Wiring the Track and Turnouts
Wiring your track and turnouts is crucial for operation and control. Plan and organize the wiring layout to ensure a clear and efficient electrical system. Connect the track sections using feeder wires to provide power throughout the layout. Use appropriate rail joiners or bonding wires to ensure proper electrical continuity. For turnouts, wire them according to the track plan and connect them to a suitable control system. Test each section of track and turnout for electrical continuity and proper operation.
Adding Landscaping and Structures
Creating a Scenic Substructure
Before adding scenery to your layout, it's essential to create a scenic substructure to support it. Use foam or other lightweight materials to shape and contour the landforms. Consider the desired topography and elevation changes for each scenic area. Attach the substructure securely to the baseboard using adhesive or screws. Ensure the substructure is sturdy and provides a solid foundation for the scenery to come.
Laying Ground Cover and Ballast
Laying ground cover and ballast is an important step in bringing realism to your model railroad. Ground cover materials such as static grass, turf, or natural materials like dirt and sand add texture and depth to the scenery. Apply an appropriate adhesive or glue to the desired areas and sprinkle the ground cover material evenly. Once the glue is dry, lightly brush off any excess material. Apply ballast to the tracks using an appropriate adhesive, ensuring a realistic and even distribution along the tracks.
Building Mountains and Hills
Creating mountains and hills adds visual interest and dimension to your layout. Use lightweight materials such as foam or paper mache to form the basic shape of the mountains. Layer plaster cloth or sculpting plaster over the substructure to create the desired contours and surface texture. Once the plaster is dry, carve or sand the surface to add further details. Apply a base coat of paint and then add additional colors and textures to simulate rocks, trees, and vegetation on the mountainsides.
Adding Water Features
Adding water features such as rivers, lakes, and ponds can enhance the realism and visual appeal of your model railroad. To create water effects, use a clear resin or epoxy specifically designed for modeling purposes. Prepare the base by painting it with appropriate colors to represent the depth and nature of the water. Pour the resin or epoxy onto the prepared surface and allow it to self-level and cure. Add additional details such as waves, ripples, or reflections using appropriate techniques and materials.
Installing Buildings and Structures
Installing buildings and structures is the final touch in bringing your model railroad to life. Choose structures that match the theme, era, and scale of your layout. Whether you purchase kits or build from scratch, follow the instructions carefully to ensure a proper fit and finish. Use suitable adhesives or glue to attach the structures securely to the scenery or baseboard. Consider the placement and arrangement of buildings to create a realistic and visually appealing scene.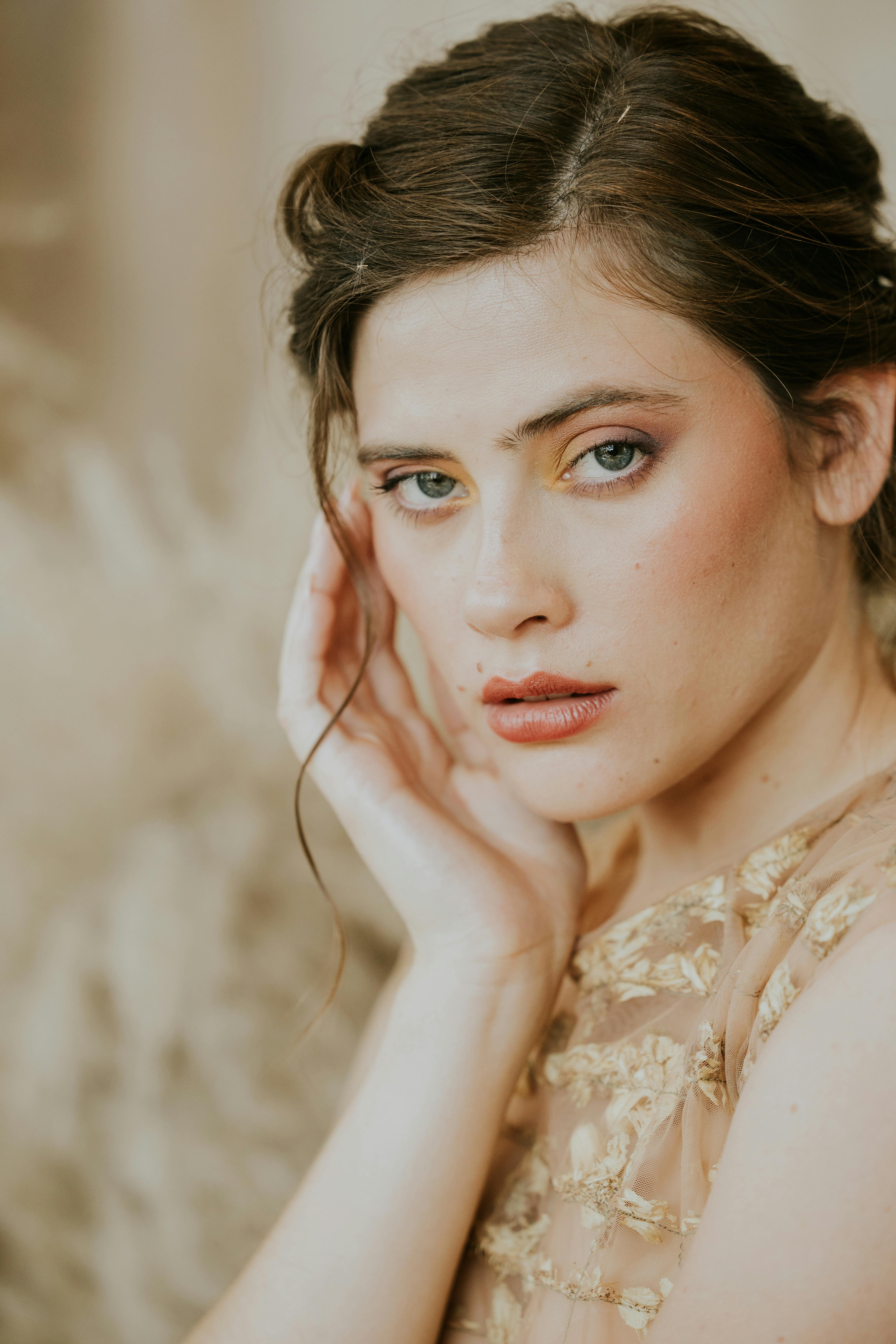 Detailing and Weathering
Adding Realistic Details to Structures
Adding realistic details to your structures can greatly enhance the overall appearance of your model railroad. Consider adding architectural details such as window glazing, doors, and signage. Paint and weather the structures to simulate aging, wear, and exposure to the elements. Use appropriate techniques to create realistic effects such as peeling paint, rust, and weathered wood. Add details like interior lighting, figures, and vehicles to bring the structures to life.
Weathering and Aging Structures and Rolling Stock
Weathering and aging your structures and rolling stock is an important step to achieve realism on your model railroad. Apply weathering techniques such as dry brushing, washes, and airbrushing to create a worn and weathered appearance. Focus on areas that would naturally experience more wear and tear, such as roofs, undercarriages, and wheelsets. Experiment with different techniques and materials to achieve the desired level of weathering and aging.
Creating Realistic Scenery and Vegetation
Realistic scenery and vegetation are crucial for creating an immersive model railroad. Use various materials such as ground foam, static grass, and foliage to represent different types of vegetation. Apply appropriate colors and textures to mimic various natural elements like trees, shrubs, and grass. Experiment with different techniques, layering, and blending to create depth and realism in your scenery. Pay attention to the scale and distribution of vegetation to maintain a natural appearance.
Enhancing Realism with Small Props and Figures
Adding small props and figures can enhance the realism and storytelling aspect of your model railroad. Consider adding vehicles, animals, and people appropriate for the theme and era of your layout. Place figures in realistic positions and poses, representing everyday activities or specific scenes. Use accessories and small details to add character and interest to your layout. These small touches can make a significant difference in the overall realism and visual appeal of your model railroad.
Integrating DCC and Command Control
Understanding Digital Command Control (DCC)
Digital Command Control (DCC) is a popular system for controlling model trains. Unlike traditional analog control systems, DCC allows for independent control of multiple locomotives on the same track, precise speed control, and realistic sound and lighting effects. Learn about the basic principles of DCC, including the command station, decoders, and throttle controllers. Understand the advantages and limitations of DCC compared to other control systems.
Choosing a DCC System
When integrating DCC into your model railroad, it's important to choose a suitable DCC system. Consider factors such as the number of locomotives you plan to operate simultaneously, the complexity of your layout, and your budget. Research different DCC systems and their features, including compatibility with your chosen scale and control options. Select a system that meets your specific requirements and is expandable for future needs.
Installing DCC Decoders in Locomotives
Installing DCC decoders in your locomotives allows them to be controlled digitally using a DCC system. Start by selecting appropriate decoders that match the scale and capabilities of your locomotives. Follow the manufacturer's instructions for accessing the locomotive's internals and connecting the decoder. Ensure proper insulation and secure mounting of the decoder to prevent any electrical interference or damage. Test the installation to ensure the locomotive responds correctly to DCC commands.
Programming and Operating DCC Systems
Once you have installed the DCC system and decoders, it's time to program and operate your model railroad. Familiarize yourself with the programming options provided by your DCC system, including setting locomotive addresses, controlling speed and direction, and configuring advanced features such as momentum and lighting effects. Experiment with different programming options to fine-tune the performance and behavior of your locomotives. Practice operating the layout using throttle controllers and explore the possibilities of controlling multiple trains simultaneously.
Expanding the DCC Network
As your model railroad grows, you may want to expand your DCC network. Consider adding additional boosters and power districts to provide sufficient power for larger layouts. Plan for additional wiring and proper distribution of power throughout the layout. As you expand, ensure compatibility between the existing DCC system and any new components. Research and consult resources specific to DCC expansion to ensure a seamless integration and optimal performance.
Testing and Troubleshooting
Performing Track and Electrical Testing
Periodically testing the track and electrical components of your layout is essential to maintaining smooth operation. Use a track cleaning tool or rubbing alcohol and a cloth to remove dirt and debris from the track, ensuring good electrical conductivity. Test each section of track for continuity and correct voltage using a multimeter or dedicated track tester. Check for loose connections, damaged wires, and corroded rail joiners. Regular maintenance and testing can prevent potential issues and ensure reliable performance.
Identifying and Resolving Common Issues
Despite careful planning and construction, model railroad layouts may encounter common issues. Be prepared to identify and resolve these issues to keep your layout running smoothly. Common problems such as derailments, electrical shorts, and faulty turnouts can usually be traced back to specific causes. Inspect track connections, wheel alignment, and switch mechanisms to identify any issues. If necessary, consult resources, forums, or experienced model railroaders for guidance and troubleshooting tips.
Maintaining and Cleaning the Layout
Maintaining a clean and well-maintained layout is vital for optimal performance and longevity. Regularly clean the track using a track-cleaning tool or rubbing alcohol to remove dirt and grime. Dust off the scenery and structures using a soft brush or compressed air to prevent buildup. Check and tighten any loose connections, wiring, or screws. Inspect the baseboard and substructure for any signs of damage or instability. By staying proactive with maintenance, you can prevent or address issues promptly and enjoy a trouble-free model railroad.
Enjoying and Expanding Your Model Railroad
Operating and Running Trains
After all the hard work you've put into building your model railroad, it's time to enjoy the fruits of your labor. Spend time operating and running your trains, simulating realistic operations, and enjoying the scenery you've created. Experiment with different train consists, operating sessions, and scenarios to make the most of your layout. Pay attention to details and watch as your railroad comes to life with the added movements and sounds of your trains.
Participating in Model Railroad Clubs
Joining a model railroad club is a fantastic way to connect with other hobbyists who share your passion. Clubs often offer regular meetings, layout tours, operating sessions, and workshops to help you expand your knowledge and skills. Being part of a club provides opportunities for socializing, exchanging ideas, and collaborating on group projects. You can learn from experienced model railroaders, gain inspiration from their layouts, and share your own experiences.
Attending Train Shows and Exhibitions
Attending train shows and exhibitions is an excellent way to immerse yourself in the world of model railroading. These events gather enthusiasts, manufacturers, and vendors in one place, offering opportunities to see layouts, demonstrations, and new products. Explore the layouts and gather inspiration for your own model railroad. Seek advice from vendors and engage in conversations with fellow attendees. Train shows and exhibitions provide a valuable learning experience and an opportunity to stay up to date with the latest trends in the hobby.
Adding New Features and Expanding the Layout
Building your first model railroad is just the beginning of an ongoing journey. As your skills and interests grow, you may want to add new features and expand your layout. Perhaps you want to incorporate automated signals or advanced control systems. Maybe you'd like to add new industries, structures, or scenery elements. Consider your original track plan and layout design, and determine how you can expand while maintaining a cohesive and balanced appearance. Continuously seek inspiration and challenge yourself to push the boundaries of your creativity and technical abilities.
By following these steps and embracing the journey of building and operating your model railroad, you can create a captivating and immersive world that brings joy and fulfillment for years to come. Enjoy the process and don't be afraid to experiment and learn from your experiences. Happy modeling!