If you have a passion for trains and appreciate the beauty of vintage craftsmanship, then you are in for a delightful journey as you explore the fascinating world of collecting rare and vintage model trains. From meticulously crafted locomotives to intricately detailed train cars, these miniature wonders offer a glimpse into the rich history of railroads. Step into a world where nostalgia meets artistry, and discover the joy of preserving and admiring these timeless treasures.
Types of Model Trains
Steam Locomotives
Steam locomotives are a classic and iconic type of model train. These models emulate the historical steam-powered locomotives that were used in the early days of railroads. Steam locomotives are known for their intricate designs and charming features, such as whistles and puffing smoke.
Diesel Locomotives
Diesel locomotives, on the other hand, represent a more modern era of railroading. These models replicate the powerful diesel-powered engines that became prominent in the mid-20th century. Diesel locomotives are popular among collectors due to their versatility and wide range of designs, from sleek passenger trains to rugged freight locomotives.
Electric Locomotives
Electric locomotives are an excellent choice for model train enthusiasts who want to have a more contemporary feel to their collection. These models mimic the electric-powered trains that are commonly seen in urban areas and mass transit systems. Electric locomotives are known for their smooth operation and quietness, making them a favorite among collectors.
Passenger Cars
Passenger cars are an essential part of any model train setup, as they add realism and variety to the collection. These cars come in various designs and styles, including luxurious sleeper cars, elegant dining cars, and charming observation cars. Collecting passenger cars allows you to recreate the ambiance of train travel from different eras.
Freight Cars
Freight cars are another crucial component of a model train collection. These cars transport goods and materials, and they come in a wide range of types and sizes. From boxcars and flatcars to tank cars and hopper cars, there is a plethora of options to choose from when it comes to collecting freight cars. They add a sense of realism and industrial charm to your layout.
Caboose Cars
Caboose cars used to be a common sight on trains, serving as the conductor's office and a lookout point at the end of a train. While not as prevalent in modern railroading, caboose cars have become a beloved addition to model train collections. Collecting these cars allows you to recreate the nostalgia and charm of a bygone era.
Trolleys and Trams
Trolleys and trams are a unique category of model trains that depict streetcars and urban transit vehicles. These models are often smaller in scale and designed to run on tracks that mimic city streets. Collecting trolleys and trams brings a touch of urban life and adds a vibrant diversity to your model train display.
Subway Cars
Subway cars capture the essence of underground transportation systems found in bustling cities around the world. These models are sleek, modern, and often highly detailed, recreating the various types of subway trains seen in different cities. Collecting subway cars allows you to showcase the urban energy and vibrant character of city life.
Specialty Trains
Specialty trains encompass a broad range of unique and distinctive models. These trains are typically designed to represent specific themes or events, such as holiday-themed trains, circus trains, or historical replicas. Collecting specialty trains allows you to incorporate your personal interests and passions into your model train collection, making it truly one-of-a-kind.
Military Trains
Military trains offer a niche category for collectors with an interest in military history. These models depict trains used for transporting troops, supplies, and equipment during wartime. Collecting military trains allows you to pay homage to the crucial role of trains in military operations and adds a historical element to your collection.
Factors to Consider When Collecting
Condition
The condition of a model train is a vital factor to consider when collecting. Trains in excellent condition will retain their value and look more visually appealing in your collection. Look for models with minimal wear and tear, intact parts, and smooth performance.
Manufacturer
The reputation and craftsmanship of the manufacturer can greatly affect the value and quality of a model train. Established manufacturers with a history of producing high-quality trains are generally more desirable among collectors. Research the reputation and track record of different manufacturers before making a purchase.
Scale
Model trains come in various scales, such as HO scale, O scale, N scale, and G scale. The scale determines the size and proportion of the train compared to its real-life counterpart. Consider the scale that fits your available space and personal preference when building your collection.
Age
The age of a model train can greatly impact its rarity and value. Older trains may be more challenging to find and often hold historical significance. Research the history of different train models and consider adding vintage trains to your collection.
Rarity
Rare model trains are highly sought after by collectors due to their limited availability. These trains can be particularly valuable and add uniqueness to your collection. Keep an eye out for limited editions, discontinued models, or trains with unique features that make them one-of-a-kind.
Authenticity
Authenticity refers to the accuracy and faithfulness of a model train to its real-life counterpart. Collectors often value trains that accurately represent the details, colors, and design of the original trains. Look for models that have been meticulously crafted to capture the essence of the real trains they represent.
Original Packaging
The inclusion of original packaging can significantly enhance the value and desirability of a model train. Original boxes, instruction manuals, and accessories are sought after by collectors. Keep the packaging in good condition to preserve the train's value.
Provenance
Provenance refers to the origin and history of a model train. Trains with interesting stories or connections to notable individuals or events can make for a fascinating addition to your collection. Research the background of a train and its previous owners if possible.
Price
Consider your budget when collecting model trains. Prices can vary greatly depending on factors such as rarity, condition, and demand. It's essential to strike a balance between finding quality trains within your budget and investing in valuable pieces that will appreciate in the long run.
Market Demand
Consider the market demand for specific model trains. Popular train models are more likely to retain or increase their value over time. Stay informed about current trends and popular models to ensure that your collection remains in demand among other enthusiasts.
Identifying and Researching Rare and Vintage Model Trains
Books and Magazines
Books and magazines dedicated to model trains are an excellent source of information for identifying and researching rare and vintage trains. These publications often feature articles, guides, and historical accounts that can help you enhance your knowledge and expand your collection.
Online Resources
The internet offers a wealth of resources for collectors, including websites, online forums, and databases focused on model trains. These online resources provide access to a broader community of enthusiasts, allowing you to learn from others and stay updated on industry news and trends.
Specialist Forums
Joining online forums and communities dedicated to model trains can provide valuable insights and connections. Engage with fellow collectors, ask questions, and share your knowledge to build relationships with other enthusiasts who can help you identify and research rare and vintage model trains.
Collectible Listings and Auctions
Online platforms that specialize in collectibles and auctions can be a treasure trove for finding rare and vintage model trains. Explore listings, auctions, and classifieds to discover unique pieces for your collection. These platforms often provide detailed information and images to help you make informed decisions.
Model Train Clubs
Joining a model train club offers the opportunity to connect with seasoned collectors who can provide guidance and share their expertise. These clubs often organize meetings, exhibitions, and workshops, providing you with a network of like-minded individuals who can assist you in identifying and researching rare trains.
Conventions and Expos
Attending model train conventions and expos is an immersive way to dive into the world of model trains. These events bring together manufacturers, collectors, and enthusiasts, offering a wealth of information through workshops, presentations, and exhibitions. Take advantage of the opportunity to learn about rare and vintage trains from experts in the field.
Expert Appraisals
Seeking expert appraisals can be beneficial when identifying and researching rare and vintage model trains. Appraisers can provide insights into the authenticity, condition, and value of a train. Their expertise can help you make informed decisions when adding significant pieces to your collection.
Museums and Exhibitions
Visiting model train museums and exhibitions allows you to see rare and vintage trains up close. These institutions often showcase well-preserved and historically significant trains, offering invaluable inspiration and educational opportunities. Museum curators and staff can provide valuable insight and information about specific models.
Channeling Local Knowledge
Utilize local knowledge by connecting with fellow collectors, hobby shops, and historical societies in your area. They may have insights into rare and vintage trains that are specific to your region. Local experts can provide information on unique trains that may not be widely known or documented.
Networking with Other Collectors
Building relationships with other collectors is a valuable way to identify and research rare and vintage trains. Attend model train events, join online communities, and participate in forums to connect with experienced collectors who can share their knowledge and help you expand your expertise.
Building and Displaying Your Collection
Setting a Collection Focus
Before building your collection, it's essential to set a clear focus. Determine the theme, era, or type of trains you want to collect. Having a focus will help guide your purchasing decisions and create a cohesive and visually appealing collection.
Establishing Display Space
Find an appropriate space to display your model train collection. Consider factors such as lighting, accessibility, and available square footage. A dedicated space will allow you to showcase your trains effectively and create an immersive experience for viewers.
Track Layout and Scenery
Design a track layout and scenery that complements your model train collection. Plan the placement of tracks, bridges, tunnels, and landscapes to create a visually appealing and realistic display. Include elements such as trees, buildings, and people to enhance the overall ambiance.
Storage and Maintenance
Proper storage and maintenance are crucial for preserving and protecting your model train collection. Invest in storage solutions that minimize exposure to dust, humidity, and sunlight. Regularly inspect and clean your trains to ensure they remain in optimal condition.
Preserving and Restoring Model Trains
If you acquire vintage or rare model trains, preserving and restoring them may be necessary. When restoring, aim to maintain the original integrity of the train while ensuring it operates safely and smoothly. Research restoration techniques or seek professional assistance to preserve the historical value of your trains.
Creating a Catalog
Develop a catalog or inventory system to keep track of your collection. Include details such as train model, manufacturer, scale, condition, and provenance. A catalog will allow you to easily reference and manage your trains, especially as your collection grows.
Showcasing and Sharing
Share your model train collection with others by hosting exhibitions, inviting friends and fellow enthusiasts, or participating in model train events. Sharing your collection can inspire others, spark conversations, and potentially lead to the discovery of rare or unique trains through networking and connections.
Sourcing Rare and Vintage Model Trains
Local Hobby Shops
Local hobby shops are an excellent source for finding rare and vintage model trains. These shops often have knowledgeable staff who can guide you to the right models and connect you with other collectors in the area.
Online Retailers and Auctions
Online retailers and auction platforms provide a vast selection of model trains, including rare and vintage pieces. Take advantage of the convenience and wide range of options available online, but be sure to research the sellers and read reviews to ensure a reliable shopping experience.
Estate Sales and Garage Sales
Estate sales and garage sales can offer unexpected treasures for model train collectors. Attend these sales in your area, as you may stumble upon forgotten collections or unique pieces sold at affordable prices. Bargaining might also be possible in these settings.
Model Train Shows and Swap Meets
Model train shows and swap meets bring together collectors and enthusiasts, offering a wealth of opportunities to source rare and vintage trains. These events often have vendors specializing in hard-to-find models and allow you to engage with fellow collectors.
Classified Ads
Check local newspapers and online classified ads for model trains being sold by individuals. Often, individuals looking to downsize or clear out their collections will list rare or vintage trains for sale. Act quickly, as these listings may attract the attention of other collectors.
Private Sellers
Networking and building relationships with other collectors can lead to connections with private sellers who may have rare or unique trains available for purchase. These sellers may not actively advertise their trains, but through word of mouth or referrals, you may gain access to exclusive opportunities.
Library and Museum Sales
Libraries and museums occasionally hold sales to clear out excess or duplicate model train inventory. Keep an eye out for these sales, as they can offer unique models at discounted prices. Proceeds often go towards supporting the institution's programs, making it a win-win situation.
Antique Shops and Flea Markets
Antique shops and flea markets can be treasure troves for finding rare and vintage model trains. These establishments may not specialize in model trains, but exploring their offerings may yield unexpected finds. Exercise caution and do thorough research to ensure authenticity and quality.
Model Train Manufacturers and Distributors
Contact model train manufacturers and distributors directly to inquire about rare and vintage models they may have in stock or access to. Sometimes, manufacturers or distributors are willing to sell older inventory or limited editions directly to collectors.
Specialty Auction Houses
Specialty auction houses that focus on collectibles and antiques occasionally hold auctions that include rare and vintage model trains. Keep an eye on their auction schedules and catalogs to participate in bidding for highly sought-after trains.
Authentication and Valuation
Understanding Model Train Markings and Labels
To authenticate and determine the value of a model train, understanding the markings and labels is crucial. Research the manufacturer's codes, logos, and distinctive features to identify genuine trains. Familiarize yourself with the different scales, model numbers, and production years associated with specific trains.
Seeking Expert Opinion
When in doubt about the authenticity or value of a model train, seek expert opinions. Experienced collectors, appraisers, or historians can provide insight based on their knowledge and expertise. Their judgment can help you make informed decisions when adding rare or vintage trains to your collection.
Getting Model Trains Appraised
Having model trains appraised by a professional appraiser can provide an accurate evaluation of their value. Appraisers consider factors such as rarity, condition, demand, and market trends when determining the worth of a train. An appraisal certificate can be useful for insurance purposes or when considering selling or trading your collection.
Determining Market Value
Researching recent sales and market trends is essential for determining the market value of a model train. Online platforms, auction catalogs, and collectible price guides can provide valuable information on recent transactions and the value of similar trains. Stay informed about market fluctuations to make informed decisions.
Considering Condition Factors
Condition factors greatly affect the value of a model train. Factors such as wear and tear, repairs, missing or damaged parts, and overall cleanliness impact the desirability and price of a train. Consider the condition carefully when assessing the value of a rare or vintage model.
Authentication Certificates and Documentation
Authentication certificates and documentation add credibility and value to rare and vintage trains. Some manufacturers provide certificates of authenticity for limited editions or special releases. Historical documentation or photographs may also be useful in verifying the provenance and authenticity of a train.
Factors Affecting Model Train Value
Several factors can influence the value of a model train. Rarity, condition, demand, trends, historical significance, and manufacturer reputation all play a role. Keep these factors in mind when determining which trains to invest in and how to prioritize adding valuable pieces to your collection.
Trends in Model Train Pricing
Model train pricing can vary depending on factors such as supply and demand, collector preferences, and market trends. Stay updated on current pricing patterns by following industry publications, online forums, and auction results. Understanding the market trends will help you make informed decisions about pricing and valuation.
Insurance Coverage for Model Train Collections
For valuable model train collections, considering insurance coverage is vital. Speak with an insurance agent to determine the appropriate coverage for your collection. Provide documentation, appraisals, and photographs to support any insurance claims should damage or loss occur.
Building a Valuable Collection
To build a valuable collection, focus on acquiring rare and unique trains that have the potential to appreciate in value over time. Research trains with historical significance, limited production numbers, or ties to popular culture. Keep your collection well-maintained, and stay in tune with market trends to maximize its worth.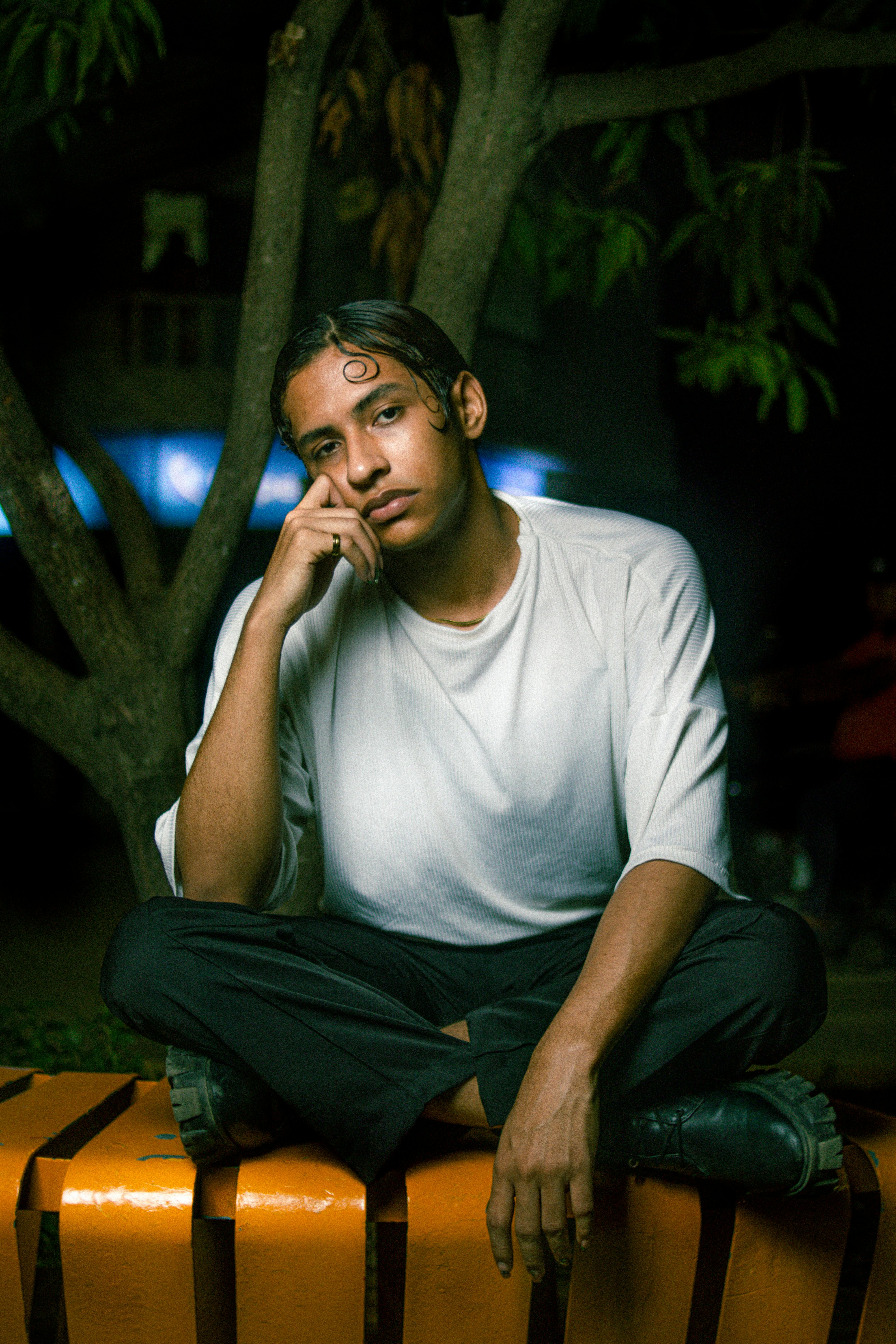 Storing and Protecting Your Collection
Choosing the Right Storage Solutions
Invest in storage solutions that protect your model train collection from dust, humidity, temperature fluctuations, and direct sunlight. Consider storage options such as display cases, shelving units with glass doors, or customized cabinets that offer proper ventilation and protection.
Climate Control Considerations
Maintaining a stable climate is crucial for preserving your model trains. Avoid extreme temperatures, high humidity, or rapid temperature fluctuations, as these conditions can cause damage to sensitive parts or lead to mold growth. Consider using dehumidifiers or air conditioning systems to regulate the climate in your storage area.
Dust and Pest Prevention
Dust and pests can damage your model train collection over time. Regularly clean your display area and trains to remove dust buildup. Take preventive measures against pests by sealing any openings, using pest control products, or utilizing natural deterrents such as cedar wood or lavender sachets.
Protective Casings and Display Cases
Protect your trains from accidental damage or handling by using protective casings or display cases. Clear acrylic cases or glass boxes can shield your trains while allowing them to be visible and easily admired. Ensure that the cases or display cases are clean, properly sized, and provide adequate ventilation.
Regular Cleaning and Maintenance
Regular cleaning and maintenance are essential for keeping your model train collection in excellent condition. Use a soft, lint-free cloth or brush to remove dust and debris from the trains and their tracks. Be gentle and avoid using harsh chemicals that may damage the trains' surfaces or paint.
Insurance Coverage for Stored Collections
Ensure that your stored model train collection is adequately insured. Consult with an insurance agent to determine the appropriate coverage for potential risks such as theft, fire, flood, or damage during transit. Keep detailed records, photographs, and appraisals to support any insurance claims.
Security Measures
Implement security measures to protect your valuable model train collection. Install a reliable home security system, including alarms, surveillance cameras, and motion sensors. Consider keeping your trains in a locked room or cabinet to prevent unauthorized access. Remember to inform your insurance provider about the security measures you have in place.
Preparing for Natural Disasters
Prepare for natural disasters by taking proactive measures to safeguard your model train collection. If you live in an area prone to earthquakes, floods, hurricanes, or wildfires, consider storing your trains in a secure location or using waterproof and fire-resistant storage containers. Develop an emergency evacuation plan for your trains if necessary.
Legacy and Estate Planning
Include your model train collection in your legacy and estate planning. Clearly communicate your wishes for the preservation and future ownership of your collection to your loved ones. Consider seeking legal advice to create a plan that ensures your collection's continuity and supports future generations to enjoy and appreciate your trains.
Connecting with the Model Train Community
Joining Model Train Clubs and Associations
Joining model train clubs and associations allows you to connect with like-minded individuals who share your passion for model trains. These clubs often organize meetings, workshops, and special events that provide opportunities to learn, socialize, and exchange knowledge with other enthusiasts.
Participating in Online Forums and Communities
Participating in online forums and communities dedicated to model trains is a convenient way to connect with a broader community of collectors. Engage in discussions, seek advice, and share your experiences with fellow enthusiasts from around the world.
Attending Model Train Conventions and Exhibitions
Attending model train conventions and exhibitions is a fantastic way to immerse yourself in the world of model trains. These events offer opportunities to view impressive layouts, learn from experts, and discover the latest products and trends. It's also a great chance to connect with fellow collectors and build relationships within the community.
Contributing to Model Train Publications
Consider contributing your knowledge and expertise to model train publications, magazines, or online platforms. Write articles, share tips and tricks, or showcase your collection to inspire and educate others. Contributing to these publications allows you to make a positive impact on the model train community and gain recognition for your expertise.
Sharing Your Collection on Social Media
Share your model train collection with enthusiasts and a wider audience by utilizing social media platforms. Create dedicated accounts or join model train groups to showcase your trains, share behind-the-scenes updates, and engage with fellow collectors. Social media provides an opportunity to connect, inspire, and gain valuable feedback from fellow enthusiasts.
Collaborating on Model Train Projects
Collaborating with other collectors on model train projects can be an exciting and rewarding experience. Join forces to build a collective layout, create themed displays, or collaborate on customizing and weathering trains. Working together fosters creativity, strengthens bonds within the community, and allows for sharing of skills and knowledge.
Organizing Model Train Events
Consider organizing your own model train events, such as layout tours, open houses, or workshops. Engage local hobby shops, clubs, and collectors to participate and contribute to the event's success. Organizing events provides a platform for learning, networking, and showcasing your collection to a wider audience.
Visiting Model Train Museums and Layouts
Visit model train museums and layouts to gain inspiration and immerse yourself in the world of model trains. Museum exhibits often feature meticulously crafted layouts and rare train collections. Pay attention to detailing, scenery, and innovative techniques used in these displays, and incorporate them into your own collection.
Supporting Model Train Preservation and Restoration Efforts
Support model train preservation and restoration efforts by donating or volunteering your time and expertise. Many organizations and museums rely on the contributions of enthusiasts to preserve and maintain historical train collections. By participating in restoration projects, you actively contribute to preserving the legacy of model trains for future generations.
Training the Next Generation
Pass on your knowledge and passion for model trains to the next generation. Introduce younger family members or community members to the hobby by sharing your collection, organizing workshops or train-building sessions, or participating in mentorship programs. By fostering the interest and skills of future collectors, you contribute to the longevity and growth of the model train community.
Maintaining and Expanding Your Collection
Regular Cleaning and Maintenance Practices
Maintain the longevity and appearance of your model train collection through regular cleaning and maintenance practices. Establish a cleaning schedule that includes dusting, track cleaning, and lubricating moving parts. Regular maintenance ensures peak performance and extends the lifespan of your trains.
Upgrading and Customizing Model Trains
Consider upgrading and customizing your model trains to enhance their visual appeal and functionality. Modify locomotives with sound systems, install lighting effects in passenger cars, or weather and detail your trains to add a realistic touch. Upgrading and customizing your trains allows you to personalize your collection and create unique pieces.
Identifying Opportunities to Expand Your Collection
Keep a lookout for opportunities to expand your collection. Stay informed about current releases, limited editions, or special promotions from manufacturers. Attend model train events, swap meets, and auctions to discover rare or unique models that align with your collection focus.
Acquiring Limited Edition Releases
Limited edition releases are highly sought after by collectors due to their rarity and exclusivity. Stay updated on announcements from manufacturers regarding limited edition trains that match your interests. Act promptly to secure these releases, as they often sell out quickly.
Trading with Other Collectors
Trades with other collectors can be a rewarding way to expand your collection while helping others do the same. Participate in model train forums, attend swap meets, or connect with collectors online to explore trading opportunities. Be clear about your trade preferences and ensure transparency and trust during the process.
Selling and Trading Up
Consider selling or trading trains from your collection to fund future acquisitions. Evaluate your collection regularly and identify trains that no longer align with your focus or duplicates that can be exchanged for rarer models. Selling or trading up allows you to constantly refine and improve the quality of your collection.
Finding Rare Parts and Accessories
If a model train or part is missing or damaged, finding rare parts and accessories can be challenging. Explore online marketplaces, specialized hobby shops, or swap meets for sellers who specialize in replacement parts. Networking with other collectors can also open doors to acquiring rare parts through trades or referrals.
Following New Releases and Trends
Stay up to date with new releases and trends in the model train industry. Manufacturers frequently introduce new models, updated versions, or limited editions that can enhance your collection. Subscribe to industry publications, follow manufacturers on social media, and participate in online communities to receive timely updates.
Preserving Your Collection for Posterity
Preservation is essential for ensuring that your model train collection stands the test of time. Proper storage, maintenance, and documentation will extend the lifespan of your trains and preserve their value. Leave a legacy by documenting the history and significance of your collection for future generations to appreciate.
Enjoying the Hobby for Years to Come
Above all, enjoy the hobby of collecting model trains. Immerse yourself in the history, artistry, and craftsmanship that model trains offer. Connect with fellow collectors, continuously learn and explore new concepts, and embrace the joy that comes from building and displaying your collection. The model train hobby is a lifelong pursuit that can bring years of satisfaction and fulfillment.
Conclusion
Collecting rare and vintage model trains is a rewarding and captivating hobby. From steam locomotives to electric trains, each type has its unique charm and significance. Consider factors such as condition, manufacturer, scale, age, rarity, and authenticity when building your collection.
Identifying and researching rare and vintage model trains can be achieved through various resources, including books, online platforms, and specialized forums. Networking with other collectors, attending conventions, and seeking expert appraisals can further enhance your knowledge and expand your collection.
Building and displaying your collection involves careful planning, storage considerations, and attention to detail. Determine a collection focus, establish appropriate display spaces, and create a captivating track layout and scenery. Ensure proper storage, maintenance, and preservation techniques to protect your trains for years to come.
Sourcing rare and vintage model trains can be done through local hobby shops, online platforms, estate sales, and specialty auctions. Understanding authentication and valuation factors helps ensure the quality and value of additions to your collection.
Storing and protecting your collection requires choosing the right storage solutions, climate control considerations, preventive measures against dust and pests, and proper maintenance practices. Connecting with the model train community by joining clubs, participating in online forums, attending events, and supporting preservation efforts enriches your experience and fosters lifelong relationships.
As you expand your collection, maintain and upgrade your trains, consider trading, and stay informed about new releases and trends. Preserve your collection for future generations and enjoy the thrill, creativity, and joy that collecting rare and vintage model trains brings.