Are you a model train enthusiast with limited space? If so, you'll be delighted to discover the world of HO scale track plans designed specifically for small spaces. HO scale, the most popular scale for model trains, offers a perfect balance between detail and size, making it ideal for compact layouts. In this article, we will explore some creative and innovative track plans that will allow you to create a mesmerizing miniature world, even in the smallest of spaces. Get ready to embark on an exciting journey as we showcase the possibilities and inspire your next model train project.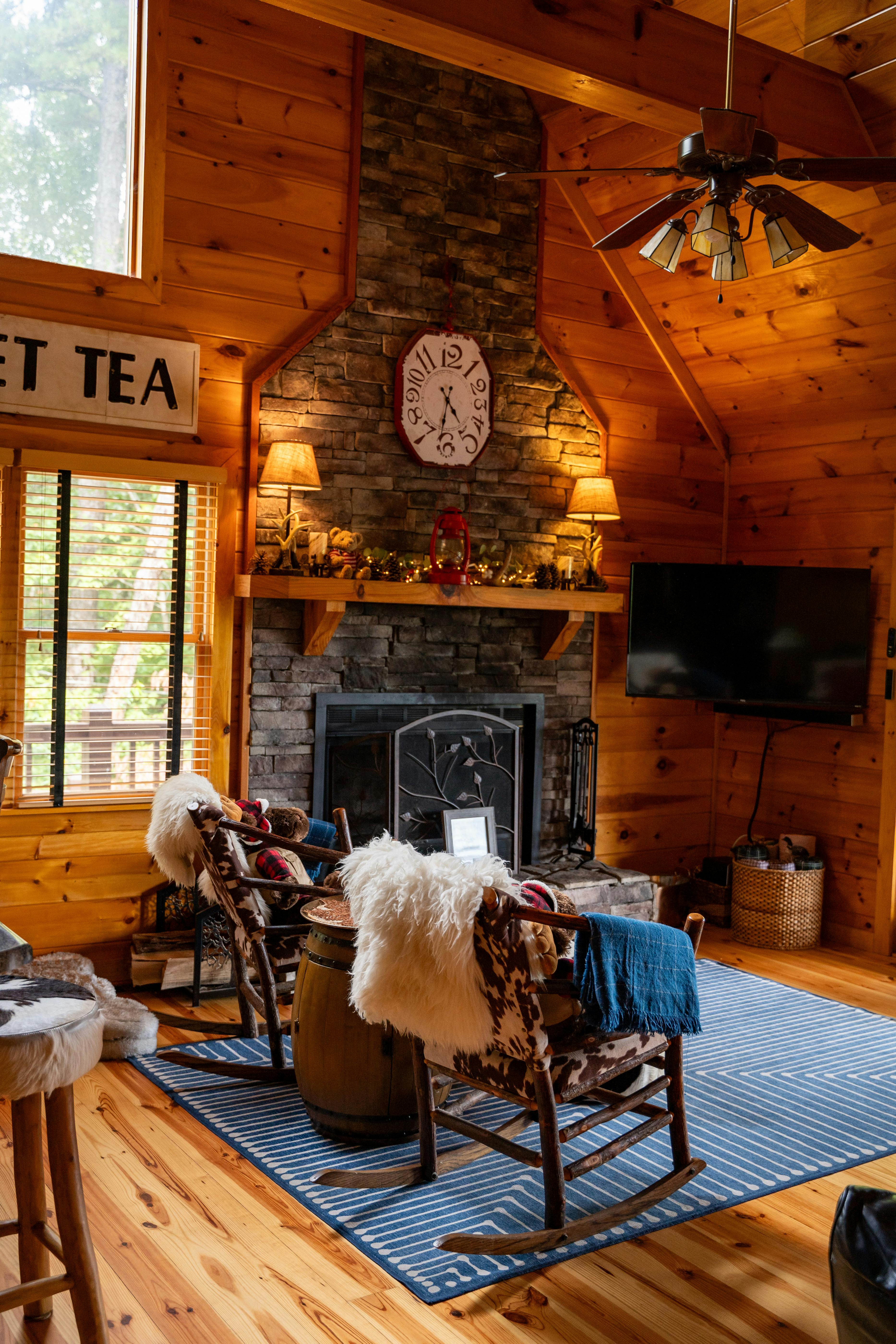 Choosing the HO Scale
Why choose HO scale?
When it comes to model train scales, HO scale is a popular choice among enthusiasts. Its compact size, affordability, and wide range of available accessories make it an excellent option for both beginners and experienced modelers alike.
Advantages of HO scale
There are several advantages to choosing HO scale for your model train layout. Firstly, HO scale trains are small enough to fit into a compact space, making them perfect for individuals with limited room or those who want to create a detailed scene without taking up too much room in their home.
Secondly, HO scale offers a wide range of locomotives, rolling stock, and accessories to choose from. You can find an extensive selection of HO scale model trains, buildings, scenery, and track components, allowing you to create a personalized layout that meets your specific interests and preferences.
Additionally, HO scale is considered a good balance between realism and ease of use. The small size of HO scale trains allows for intricate detailing and realistic operation, while still being large enough to handle with ease and not requiring a magnifying glass to enjoy the intricate details.
Considerations for small spaces
If you have a limited amount of space to dedicate to your model train layout, it is important to consider a few factors before getting started. First, measure and determine the available space you have for your layout. This will help guide your decisions when it comes to designing your track plan and layout shape.
In addition, consider the height and depth restrictions of your space. Maximize your vertical space by utilizing shelves, risers, or multi-level construction techniques. This allows you to create more intricate layouts and incorporate different scenes and features into your limited space.
Lastly, think about the accessibility of your layout. Will you have enough room to comfortably reach all areas for maintenance and operation? Planning ahead for adequate reaching space can make your model train experience more enjoyable in the long run.
Designing a Track Plan
Determining available space
Before you start designing your track plan, it's important to determine the actual amount of space you have available for your layout. Measure the length, width, and any height or depth restrictions for your layout area. This will help you make informed decisions when it comes to layout shape and track configuration.
Considering layout shape
The shape of your layout is an important aspect to consider when designing your track plan. Popular layout shapes for small spaces include oval or figure 8 layouts, point-to-point layouts, continuous loop layouts, single track layouts, and double track layouts. Each shape has its own advantages and considerations, so choose the one that best suits your space and desired operations.
Planning for curves
Curves are an essential part of any track plan, allowing your trains to smoothly transition from one direction to another. When planning for curves in a small space, it's important to consider the radius and clearance requirements of your trains. HO scale trains typically require a minimum curve radius of 18 inches, so make sure you have enough room to accommodate this.
Incorporating straight sections
While curves add visual interest to your layout, straight sections are also important for creating realistic operations. Straight sections allow for the placement of stations, industries, and other structures that enhance the realism of your layout. When designing your track plan, make sure to incorporate enough straight sections to accommodate the desired features of your layout.
Including turnouts and switches
Turnouts, also known as switches, are an integral part of any model train layout as they allow trains to change tracks and navigate between different sections. When designing your track plan, consider the placement and number of turnouts that will be required for your desired operations. Make sure to leave enough space between turnouts for smooth and reliable train operation.
Layout Ideas for Small Spaces
Oval or Figure 8 layout
This classic layout shape is perfect for small spaces as it provides continuous running and allows for easy control and operation of your trains. An oval or figure 8 layout can be enhanced with scenery, buildings, and other features to create a visually appealing and engaging model train experience.
Point-to-Point layout
A point-to-point layout is ideal for those who prefer a more realistic approach, as it simulates the operations of a real railroad. Trains travel back and forth between two end points, creating an interesting and dynamic layout. This type of layout is well-suited for showcasing a specific industry or scene.
Continuous Loop layout
A continuous loop layout is a popular choice for both beginners and experienced modelers. This layout allows for uninterrupted running of trains, providing a relaxing and enjoyable experience. A continuous loop layout can be enhanced with additional features such as sidings or spur tracks to create more interest and operational possibilities.
Single Track layout
A single track layout is simple yet effective, allowing for the operation of one train at a time. This layout is perfect for showcasing detailed scenery along the tracks and creating a realistic environment. A single track layout can be expanded by incorporating passing sidings or loops to add more operational possibilities.
Double Track layout
A double track layout adds complexity and versatility to your model train operations. Two trains can run simultaneously on separate tracks, allowing for more dynamic and engaging operations. This layout is ideal for showcasing different types of trains or simulating a busy railroad scene.
Making the Most of Limited Space
Maximizing vertical space
In small spaces, it's important to think vertically to make the most of your available area. Consider utilizing shelves, risers, or wall-mounted brackets to create multi-level layouts. This not only increases the amount of track you can incorporate, but also allows for more scenery, buildings, and other features to be included in your layout.
Utilizing multi-level construction
Multi-level construction involves building different layers or levels within your layout. This technique allows for a more visually interesting and realistic layout, with trains traveling across bridges, through tunnels, and over varying landscapes. By using vertical space effectively, you can create a truly captivating model train experience.
Creating a modular layout
If you have limited space, creating a modular layout can be a great option. A modular layout consists of multiple smaller sections or modules that can be easily connected and disconnected. This allows you to work on each section separately and then assemble them to create a larger layout when desired. Modular layouts are flexible and can be expanded or modified easily.
Including hidden storage areas
In small spaces, it's important to maximize every inch of available area. Consider incorporating hidden storage areas underneath your layout, such as drawers or shelves, to store train cars, accessories, and other items. This allows you to keep your layout area clutter-free while still having easy access to all your train-related materials.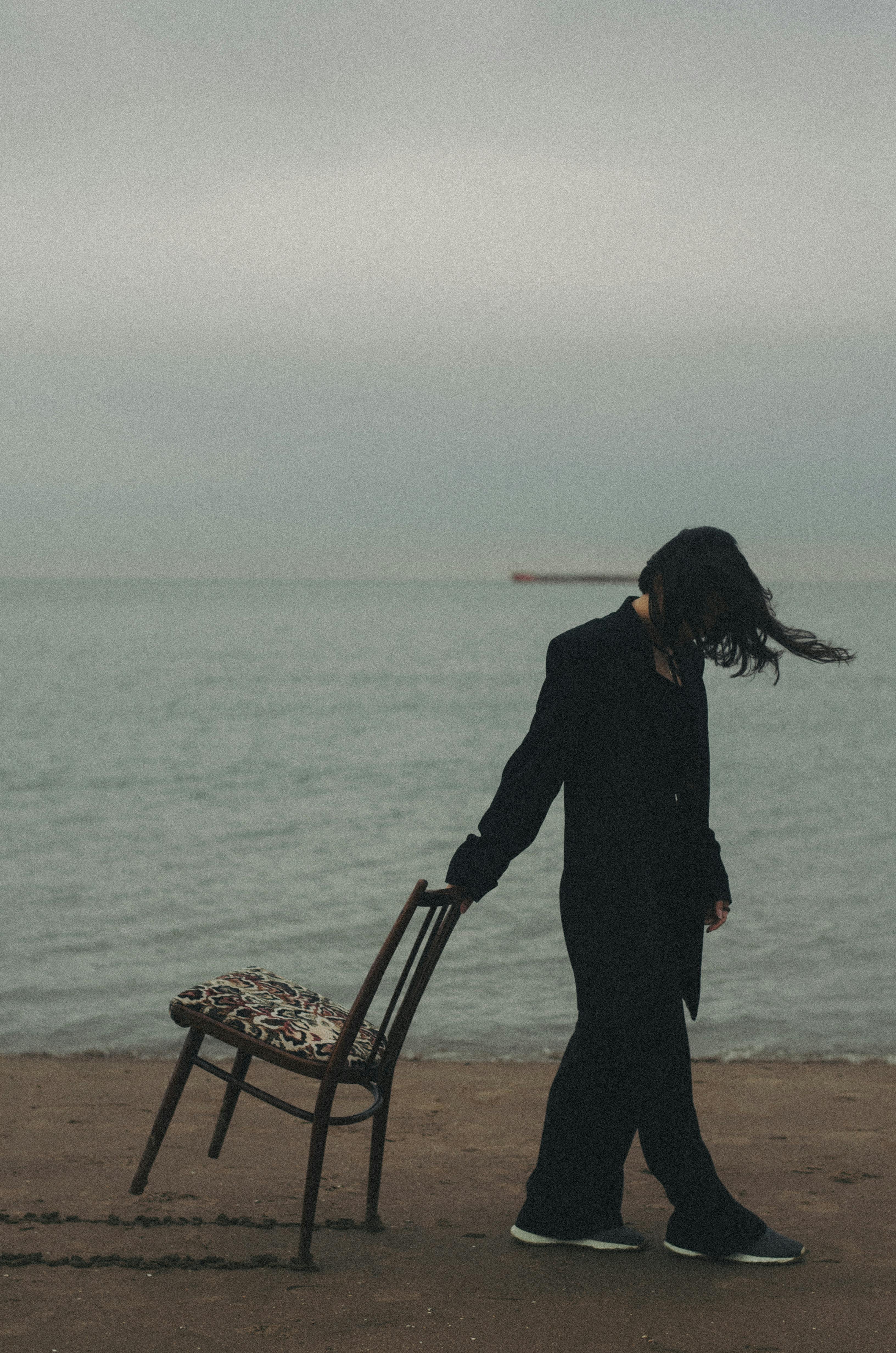 Enhancing Realism in Small Spaces
Adding scenery and landscaping
To create a realistic model train layout, adding scenery and landscaping is essential. Even in small spaces, you can incorporate realistic details such as grass, trees, rocks, and buildings. Consider using foam or paper-based scenery materials that are lightweight and easy to work with. Adding small details like people, vehicles, and signs can also enhance the realism of your layout.
Incorporating structures and buildings
Buildings and structures play a crucial role in creating a believable model train scene. In small spaces, you can still include buildings by using low-profile or flat-front structures that do not take up much depth. Additionally, consider utilizing background buildings or forced perspective techniques to give the illusion of depth and distance in your layout.
Including realistic detailing
Small spaces allow for intricate detailing that can greatly enhance the realism of your layout. Pay attention to small details such as weathering, rust, and dirt on trains and structures. Add realistic touches like graffiti, dirt roads, and clutter around buildings and industry areas. These small details can make a big difference in the overall appearance and authenticity of your model train layout.
Using LED lighting effects
Lighting can add a whole new dimension to your model train layout, even in small spaces. Consider incorporating LED lighting effects to simulate various lighting conditions, such as sunlight, streetlights, or building interiors. LED lights are energy-efficient, long-lasting, and come in a variety of colors, allowing you to create realistic lighting effects that enhance the ambiance and visual appeal of your layout.
Track Planning Software
Benefits of using track planning software
Track planning software can be a valuable tool for model train enthusiasts, especially when working with limited space. It allows you to visualize and plan your track layout before building, minimizing the chances of errors or wasted materials. Track planning software also provides the ability to experiment with different ideas and configurations, helping you make informed decisions about your layout.
Popular track planning software options
There are several popular track planning software options available to model train enthusiasts. Some well-regarded choices include SCARM, AnyRail, and XTrackCAD. These software programs offer intuitive interfaces, a wide range of track libraries, and the ability to generate accurate parts lists and material requirements for your layout. Explore different software options to find one that suits your needs and preferences.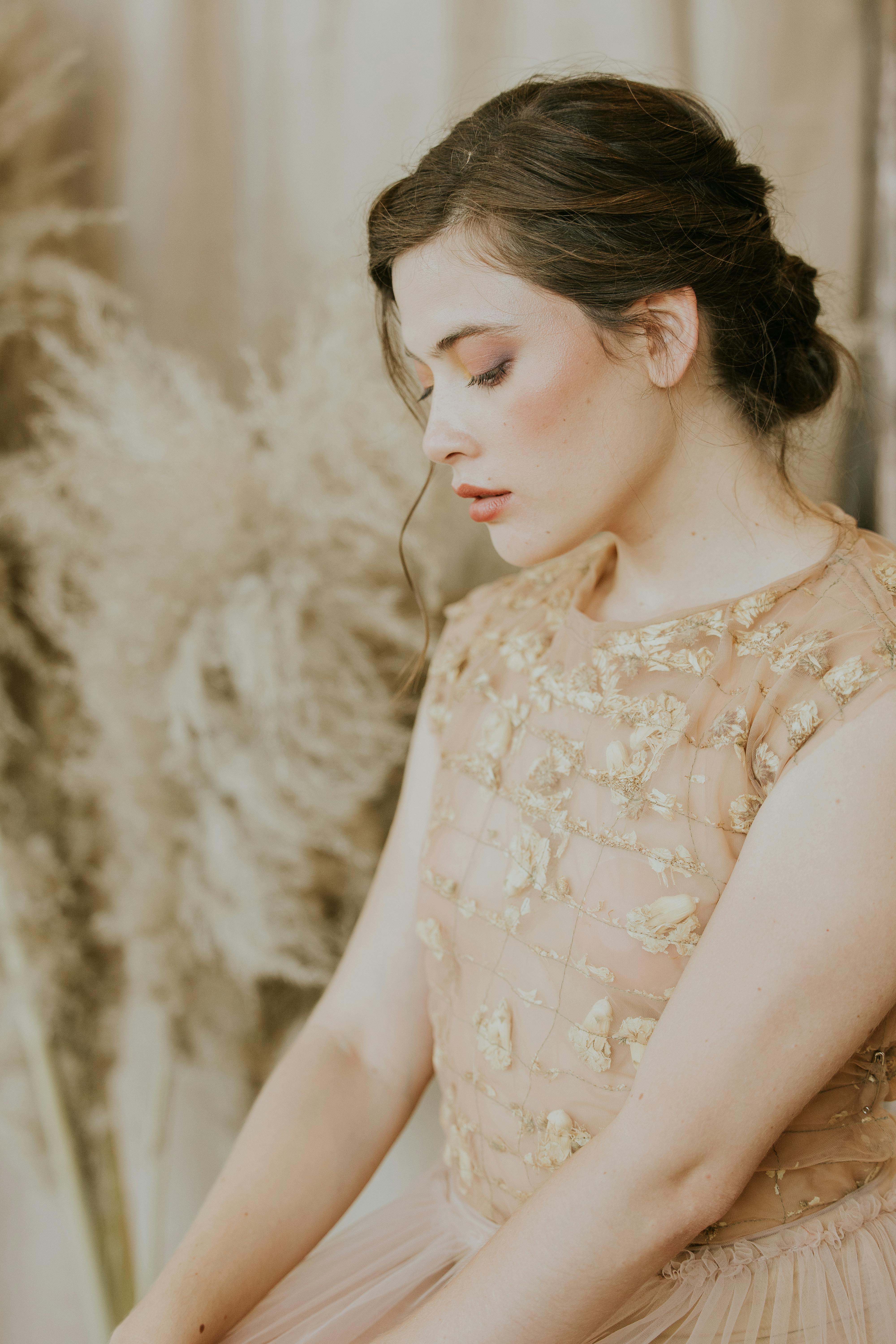 Budget-friendly Track Plans
Using flex tracks
Flex tracks provide flexibility and versatility when it comes to designing your layout. They can be easily bent and adjusted to fit your desired curve radius, allowing for customized track configurations. Flex tracks also eliminate the need for many pre-cut pieces of track, potentially saving you money by reducing the number of track sections you need to purchase.
Incorporating re-purposed materials
Get creative and consider incorporating re-purposed materials into your track plan. For example, you can use everyday objects like wood, cardboard, or foam to create elevated sections, tunnels, or bridges. This not only adds a unique touch to your layout but also helps save money by utilizing materials you may already have on hand.
Modifying existing layouts
If you have an existing layout, consider modifying it to fit your limited space. You can downsize or rearrange your layout to optimize the available area. This allows you to reuse track sections, buildings, and scenery, minimizing the need for additional purchases and creating a budget-friendly track plan.
Building from scratch
For the ultimate budget-friendly option, consider building your layout from scratch. This allows you to tailor your track plan to fit your exact space and budget requirements. By using inexpensive materials such as plywood or foam board, you can create a customized layout that meets your needs without breaking the bank.
Tips for Smooth Operation
Maintaining proper track alignment
To ensure smooth operation of your model trains, it's important to maintain proper track alignment. Check regularly for any misaligned tracks, loose connections, or uneven sections. Making adjustments as needed will help prevent derailments and keep your trains running smoothly.
Securing tracks and accessories
To avoid unwanted movement or shifting, secure your tracks and accessories in place. Use track nails, adhesive, or small screws to keep your tracks firmly attached to your layout base. Additionally, make sure any buildings, structures, or scenery items are securely fastened to prevent accidental damage during operation.
Testing and troubleshooting
Before operating your trains, perform thorough testing and troubleshooting to identify any potential issues. Test each section of track, ensuring that trains can pass through smoothly without any derailments or electrical problems. If you encounter any problems, troubleshoot and fix them before continuing with further operations.
Cleaning tracks and wheels
Regularly clean your tracks and wheels to maintain optimum performance. Dust, dirt, and debris can accumulate on tracks, causing poor conductivity and traction. Use track cleaning solutions or rubbing alcohol to remove buildup on tracks, and use a track cleaning car or cotton swabs to clean the wheels of your trains. Regular maintenance will keep your trains running smoothly and extend their lifespan.
Digital Command Control (DCC)
Understanding DCC systems
Digital Command Control (DCC) is a popular method of controlling and operating model trains. Unlike traditional analog control systems, DCC allows for independent control of multiple trains on the same track. Each train is assigned a unique address, allowing precise control of speed, direction, and other features.
Advantages of DCC in small spaces
DCC offers several advantages for model train layouts in small spaces. Firstly, it eliminates the need for complex wiring setups often associated with analog control. With DCC, a single pair of power wires is required, simplifying installation and reducing clutter in limited space.
Secondly, DCC allows for simultaneous and independent operation of multiple trains on the same track. This is especially beneficial in small spaces where multiple trains can be running at the same time, providing more realistic and engaging operations.
Choosing a suitable DCC system
When choosing a DCC system for your small-scale layout, consider factors such as ease of use, compatibility with your model trains, and available features. Look for systems that offer simple programming capabilities, reliable performance, and support for multiple locomotives. Consult with experienced modelers or visit model train forums to get recommendations and insights on suitable DCC systems for small spaces.
Showcasing Your Layout
Creating a backdrop
A well-designed backdrop can greatly enhance the visual appeal of your model train layout, even in small spaces. Consider painting or digitally printing a scenic backdrop behind your layout to create depth and realism. Use sky, mountain, or cityscape scenes to complement your layout theme and create a realistic environment. A backdrop can also help hide any unsightly walls or elements behind your layout.
Displaying the layout
Once your model train layout is complete, it's time to showcase it in the best possible way. Consider placing your layout at eye level to make it easily accessible and enjoyable for viewers. Use proper lighting to highlight specific areas or features of your layout. Additionally, consider adding a clear protective cover to keep your layout clean and dust-free while still allowing easy viewing.
Sharing your work with others
Model train enthusiasts love to share their creations with others. Consider participating in model train exhibitions or joining local model train clubs to showcase your layout and interact with fellow enthusiasts. Sharing your work not only allows others to appreciate your efforts but also provides an opportunity for learning, inspiration, and collaboration with other passionate hobbyists.
In conclusion, creating a model train layout in a small space requires thoughtful planning, creativity, and attention to detail. By choosing the appropriate scale, designing a track plan that maximizes your available space, and incorporating realistic details and features, you can create a captivating and enjoyable model train experience. Whether you prefer a compact oval layout or a more intricate point-to-point design, with the right techniques and budget-friendly strategies, you can bring your model train dreams to life in even the smallest of spaces.