Embark on a delightful journey into the enchanting world of model railroading in this captivating article, aptly titled "Model Railroading 101: A Beginner's Journey." Designed as a guide for newcomers to this fascinating hobby, this article will take you through the basics of model railroading, from choosing the right scale and understanding layouts to unleashing your creativity in designing and building your own miniature railroad empire. With helpful tips, inspiring ideas, and a friendly tone throughout, this article promises to be the ideal starting point for anyone eager to delve into the vibrant world of model railroading. So grab your conductor's hat and let the adventure begin!
Choosing the Right Scale
Model railroading is a delightful hobby that allows you to create your own miniature world. When starting on your model railroading journey, one of the first decisions you need to make is choosing the right scale. Scale refers to the proportion of the models to the real-life counterparts. It determines the size of the trains, tracks, and scenery you will be working with.
Introduction to Scale
Scale is an essential aspect of model railroading as it determines the level of detail you can achieve in your models. The most common scales for model railroading are HO, N, O, and G. Each scale has its own unique characteristics and advantages, and the choice primarily depends on your available space, budget, and personal preferences.
Common Model Railroad Scales
The HO scale is the most popular choice among model railroaders. It is approximately 1:87 in proportion, making it easy to find a wide variety of locomotives, rolling stock, and accessories. N scale, on the other hand, is approximately 1:160 and is a great option for enthusiasts with limited space. O scale, with a proportion of 1:48, is larger and allows for intricate detailing. G scale, the largest scale at 1:22.5, is often used for garden railways.
Considerations for Choosing a Scale
When choosing a scale, it is important to consider factors such as the available space, budget, and level of detail you want to achieve. If you have limited space, N scale may be the best option. However, if you have a larger space and a desire for intricate detailing, O scale or G scale could be more suitable. Take into account your personal preferences and the availability of train models and accessories in the chosen scale, as it will impact your overall enjoyment of the hobby.
Understanding Track Systems
To bring your model railroad to life, it is crucial to have a strong understanding of track systems. The track is the foundation upon which your trains will run, and different track systems offer unique features and benefits.
Different Types of Track Systems
There are various types of track systems available, including traditional sectional tracks, flex tracks, and modular tracks. Sectional tracks are pre-formed units that easily fit together but may limit your layout design. Flex tracks, on the other hand, offer greater flexibility and can be shaped to create custom curves. Modular tracks are particularly useful for those who may want to expand or reconfigure their layout in the future.
Track Planning Basics
Before laying your tracks, it is essential to plan your layout carefully. Consider factors such as the available space, the desired track configuration, and the locations of structures and scenery. It is helpful to make a track plan using grid paper or digital planning tools to visualize your ideas and ensure a smooth and efficient layout.
Track Components and Accessories
In addition to the tracks themselves, you will need various components and accessories to complete your track system. These include switches or turnouts to allow trains to change tracks, crossings for intersecting tracks, and rail joiners to keep the tracks securely connected. Additionally, track ballast, which is usually made of crushed rock or other materials, can be used to create a realistic appearance.
Building the Foundation
To create a stable and functional model railroad, it is essential to build a solid foundation. This involves careful planning, creating an effective roadbed, and constructing appropriate support structures.
Planning the Layout
Before constructing the foundation, it is crucial to plan your layout thoroughly. Consider the available space, the desired track configuration, and the incorporation of scenery and structures. You may want to sketch out your layout on paper or use a computer-aided design (CAD) program to visualize your ideas.
Creating an Effective Roadbed
The roadbed is the surface upon which the tracks are laid. It provides stability and support for the tracks and helps absorb vibrations and noise. A common method for creating a roadbed is to use a material such as cork or foam, which can be easily shaped and adhered to the base. This not only provides a smooth surface for the tracks but also allows for the addition of contours and elevations to create visual interest.
Benchwork and Support Structures
Benchwork refers to the framework that supports your layout. It can be constructed using various materials such as plywood, lumber, or metal. The type of benchwork you choose will depend on the size and complexity of your layout. Consider factors such as stability, accessibility, and the ability to accommodate wiring and control systems. Additionally, support structures such as risers or legs may be required to elevate certain sections of the layout.
Designing Your Layout
Designing your layout is where the creative aspect of model railroading truly comes into play. It involves considering the elements of a well-designed layout, determining a suitable style or theme, and incorporating landscapes and scenery.
Elements of a Well-Designed Layout
A well-designed layout should be both visually appealing and operationally functional. Consider factors such as balance, proportion, and the flow of the trains. Avoid overcrowding the tracks and ensure that there is ample space for the scenery, structures, and rolling stock. Additionally, incorporate elements of realism, such as realistic curves, transitions, and gradients.
Layout Styles and Themes
There are various layout styles and themes to choose from when designing your layout. Some popular styles include loop-to-loop, point-to-point, and continuous run layouts. Additionally, you can choose a specific theme, such as a rural landscape, an urban setting, or a historical era. Selecting a style and theme will dictate the overall look and feel of your model railroad.
Including Landscapes and Scenery
Landscapes and scenery play a crucial role in bringing your model railroad to life. Consider elements such as mountains, rivers, trees, and buildings to create a realistic environment. Utilize various techniques such as painting, molding, and weathering to add depth and detail. Incorporate realistic ground cover, foliage, and structures to enhance the overall visual appeal of your layout.
Choosing and Assembling Locomotives
Locomotives are the heart and soul of your model railroad. Choosing the right locomotives, considering different features, and properly assembling and maintaining them are essential for a smoothly running railroad.
Types of Locomotives
There are various types of locomotives available, each with its own unique characteristics. Steam locomotives, diesel locomotives, and electric locomotives are the most common types. Steam locomotives offer a nostalgic feel and are often used in historical or period layouts. Diesel locomotives are commonly seen in modern layouts, while electric locomotives are popular for urban or subway-themed layouts.
Features to Consider
When selecting a locomotive, it is important to consider features such as scale compatibility, motor type, and detailing. Ensure that the locomotive is compatible with the chosen scale and track system. Additionally, consider whether you prefer a locomotive with a traditional DC motor or one equipped with Digital Command Control (DCC) for enhanced control and functionality. Detailing, such as accurate paint schemes and realistic sound effects, can also enhance the overall realism of your model railroad.
Tips for Assembling and Maintaining Locomotives
Proper assembly and maintenance of locomotives are crucial for their optimal performance. Follow the manufacturer's instructions carefully when assembling new locomotives, ensuring that all parts are securely attached. Regular maintenance, including cleaning the wheels and ensuring proper lubrication, will help prevent performance issues. Consider joining model railroading communities or clubs for tips and advice from experienced enthusiasts.
Adding Rolling Stock
Rolling stock refers to the cars and wagons that are pulled by the locomotives. Selecting the right rolling stock, understanding the different types available, and customizing and weathering them can greatly enhance the realism of your model railroad.
Understanding Different Types of Rolling Stock
Rolling stock comes in various types, such as boxcars, tank cars, flat cars, and passenger cars. Each type serves a specific purpose and is typically associated with a particular era or industry. Consider the theme and era of your layout when selecting rolling stock to ensure accuracy and realism.
Selecting and Purchasing Rolling Stock
When selecting rolling stock, it is important to consider factors such as scale compatibility, prototype accuracy, and quality. Choose rolling stock that is appropriate for your chosen scale and complements the style and theme of your layout. Research various manufacturers and read reviews to ensure you are purchasing high-quality models that accurately represent the prototypes.
Customizing and Weathering
Customizing and weathering your rolling stock can add a great deal of realism to your model railroad. Consider adding details such as graffiti, rust, or weathered paint to give your rolling stock a worn and authentic appearance. Various techniques, such as airbrushing, dry brushing, and weathering powders, can be used to achieve realistic effects.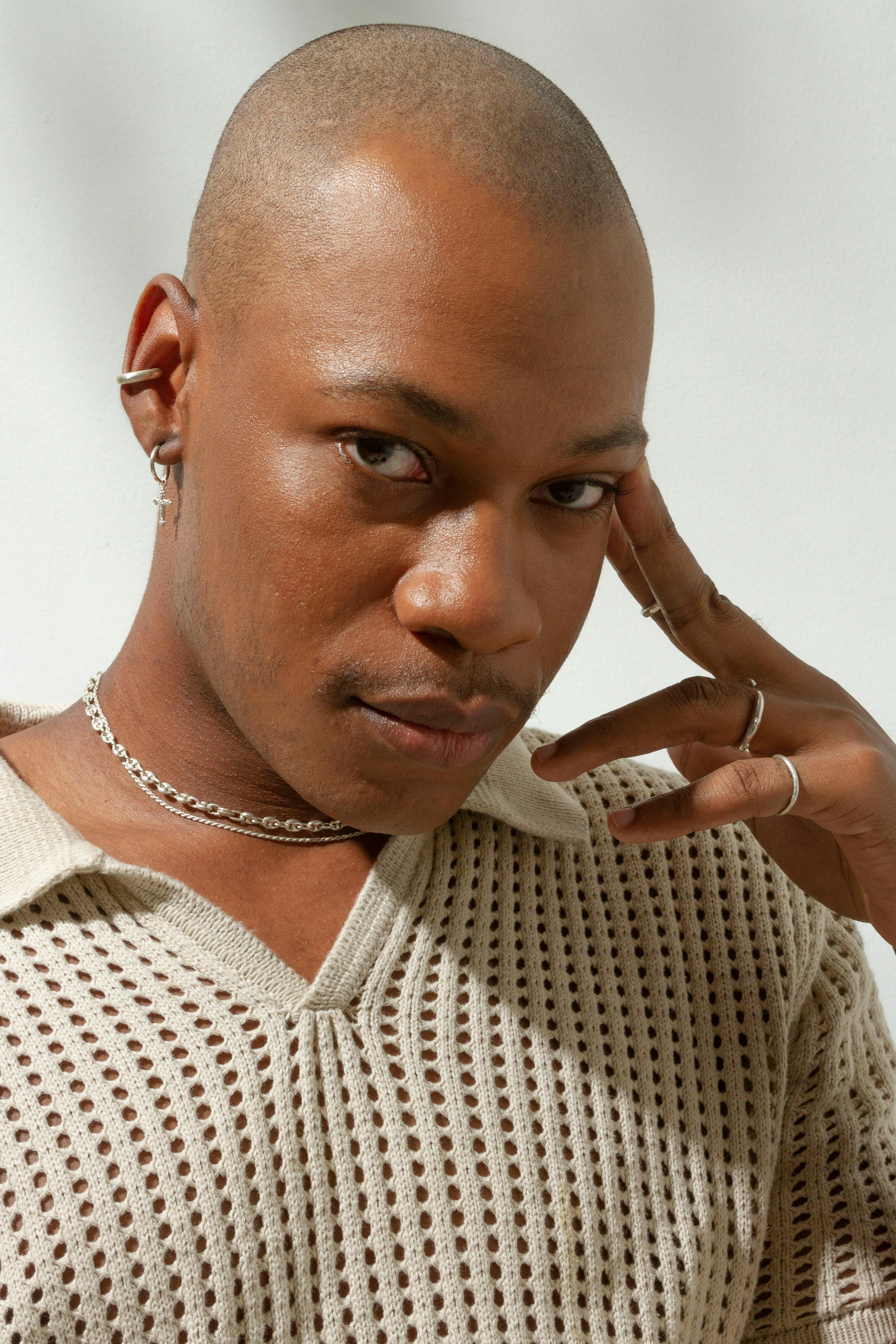 Electrical Wiring and Control Systems
To bring your model railroad to life, you will need to understand the basics of electrical wiring and control systems. Proper wiring ensures the smooth operation of your trains and accessories, while control systems provide you with the ability to control multiple trains and their functions.
Basics of Model Railroad Wiring
Model railroad wiring involves connecting the tracks, locomotives, and accessories to a power source. The two most common wiring methods are direct current (DC) and Digital Command Control (DCC). DC systems use a constant voltage and polarity to control the trains, while DCC systems allow for independent control of multiple trains on the same track.
Power and Control Options
When considering the power and control options for your model railroad, it is important to weigh the pros and cons of each system. DC systems are simpler and more affordable, making them a popular choice for beginners. DCC systems, although more complex and initially more expensive, offer enhanced control and functionality, including the ability to control multiple trains independently.
Troubleshooting and Maintenance
Regular maintenance and troubleshooting are important for maintaining a reliable and functional model railroad. Periodically inspect the wiring connections, ensuring that all connections are secure and free of corrosion. If any issues arise, such as power loss or shorts, follow troubleshooting guides provided by the manufacturers or seek advice from experienced model railroaders. Regular cleaning of the tracks and wheels will also help prevent electrical issues.
Creating Realistic Landscapes
Creating realistic landscapes is an essential aspect of model railroading, as it adds depth and visual interest to your layout. By modeling terrain and natural features, using trees and foliage, and adding structures and details, you can create a captivating environment for your trains to traverse.
Modeling Terrain and Natural Features
Modeling the terrain involves recreating the natural features of the landscape, such as hills, valleys, and mountains. Various techniques, such as sculpting with plaster or foam, can be used to create realistic contours and elevations. Consider incorporating geographical elements such as cliffs, rivers, or canyons to enhance the visual appeal of your layout.
Using Trees, Foliage, and Ground Cover
Trees, foliage, and ground cover are essential for adding a touch of realism to your model railroad. Use a variety of materials, such as model tree kits, static grass, and ground foam, to create a diverse and natural-looking landscape. Consider the scale and proportion of the trees and foliage, ensuring they are appropriate for your chosen scale and complement the overall theme of your layout.
Adding Structures and Details
Structures and details play a significant role in enhancing the realism and storytelling aspect of your model railroad. Consider including buildings, bridges, tunnels, and other structures that are appropriate for your chosen era and theme. Pay attention to the detailing of the structures, such as weathering, signage, and interior detailing, to create a sense of authenticity and intrigue.
Applying Realistic Scenery Techniques
To take your model railroad to the next level of realism, it is important to apply realistic scenery techniques. This involves working with paints, weathering, and aging, creating water features and effects, and adding small details and accessories.
Working with Paints, Weathering, and Aging
Painting and weathering techniques can greatly enhance the realism of your scenery. Use a variety of colors and techniques, such as dry brushing and washes, to create realistic textures and finishes. Pay attention to details such as peeling paint, rust, and dirt accumulation to add depth and character to your structures and scenery. Additionally, aging techniques, such as adding moss or foliage to structures, can create a weathered and lived-in appearance.
Creating Water Features and Effects
Water features, such as rivers, lakes, and waterfalls, can add a dynamic element to your model railroad. Various materials and techniques, such as clear resin, acrylic paints, and sculpting, can be used to create realistic water effects. Consider incorporating movement, such as flowing water or rippling waves, for an added level of authenticity.
Adding Small Details and Accessories
Small details and accessories can make a significant difference in the overall appearance of your model railroad. Consider adding elements such as people, vehicles, signs, and streetlights to bring your scenes to life. Pay attention to scale and proportion, ensuring that the details are appropriate for your chosen scale and complement the overall theme and era of your layout.
Operational Considerations
To create a realistic and immersive model railroad, it is important to consider operational elements such as signaling and communication systems, creating a timetable and schedule, and effectively operating your model railroad.
Signaling and Communication Systems
Signaling systems play a crucial role in controlling the movement of trains and ensuring safe operations. Consider incorporating simple signaling systems, such as block signals or crossing gates, to indicate train movements. Communication systems, such as bells or whistle posts, can add a realistic and immersive element to your railroad.
Creating a Timetable and Schedule
Developing a timetable and schedule for your model railroad can add a sense of realism and purpose to your operations. Consider determining specific train routes, departure and arrival times, and designated stops. Develop a system for ensuring proper sequencing of trains and avoiding collisions or conflicts.
Operating Your Model Railroad
Operating your model railroad is where the true enjoyment of the hobby comes into play. Familiarize yourself with the various controls and functions of your locomotives and accessories. Consider practicing different operational scenarios, such as switching operations or running passenger trains, to enhance your skills and create an engaging and dynamic layout.
As you embark on your model railroading journey, keep in mind that it is a hobby that allows for creativity, experimentation, and continuous learning. Enjoy the process of building your layout, adding realistic details, and creating a miniature world that brings joy and fascination to all who admire it. Happy railroading!