If you've ever been captivated by the intricate details and fascinating world of model railroads, then "Model Railroading Made Easy: Beginners Edition" is the perfect guide for you. Designed specifically for those new to the hobby, this article will provide you with all the essential tips and tricks to get started in the world of model railroading. From selecting the right scale and locomotive, to creating realistic landscapes and layouts, this beginner's edition is your one-stop destination to embark on an exciting journey into the world of model railroading.
Planning Your Model Railroad
Choosing a Scale
When starting your model railroad project, the first decision you need to make is which scale you want to work with. Scale refers to the proportion between the model and the real-life object it represents. Popular scales include HO, N, and O scale, each with its own advantages and considerations. Take into account factors such as available space, budget, and personal preference when choosing your scale.
Deciding on a Theme
Next, consider the theme or concept you want to base your model railroad on. Whether it's a scenic countryside, a bustling city, or a specific era in history, having a theme will give your layout a cohesive and captivating look. Researching and gathering inspiration from books, magazines, or online resources can help you choose a theme that excites you and reflects your interests.
Determining Layout Size
Before diving into building the actual layout, determine the size and shape of your model railroad. Assess the available space in your home or dedicated area, considering factors such as accessibility, storage, and future expansion. Sketching out a rough layout plan and measuring the dimensions will guide you in creating an appropriate layout that fits your space and meets your needs.
Creating a Track Plan
A well-thought-out track plan is crucial to the success of your model railroad. It determines the flow of trains, the placement of structures, and the overall functionality of your layout. Consider factors such as track spacing, curves, inclines, and the number of sidings or spurs you want to incorporate. Utilize dedicated software or paper templates to visualize and refine your track plan before committing to construction.
Selecting the Right Tools and Materials
Having the right tools and materials will greatly facilitate your model railroad construction. Basic tools such as a hobby knife, pliers, a soldering iron, and various brushes will help you with cutting, shaping, and assembling the different components. Additionally, investing in quality materials such as track sections, scenery materials, and electrical wiring will ensure a sturdy and realistic final result. Research and seek advice from experienced model railroaders to make informed decisions about the tools and materials you will need.
Building the Base and Benchwork
Preparing the Work Area
Before starting the construction of your model railroad, it's crucial to prepare the work area properly. Clear any clutter and debris from the designated space, ensuring a clean and organized environment to work in. Consider setting up a workbench or table, providing ample space for assembling the various components and allowing for easy access to tools and materials as you progress with the construction.
Choosing the Right Base Material
Selecting an appropriate base material is essential to provide a stable foundation for your model railroad. Common options include plywood, foam board, or extruded foam insulation. Each material has its advantages, such as plywood's strength or foam board's lightweight nature. Consider factors such as durability, weight, and sound insulation when choosing the base material that best suits your needs.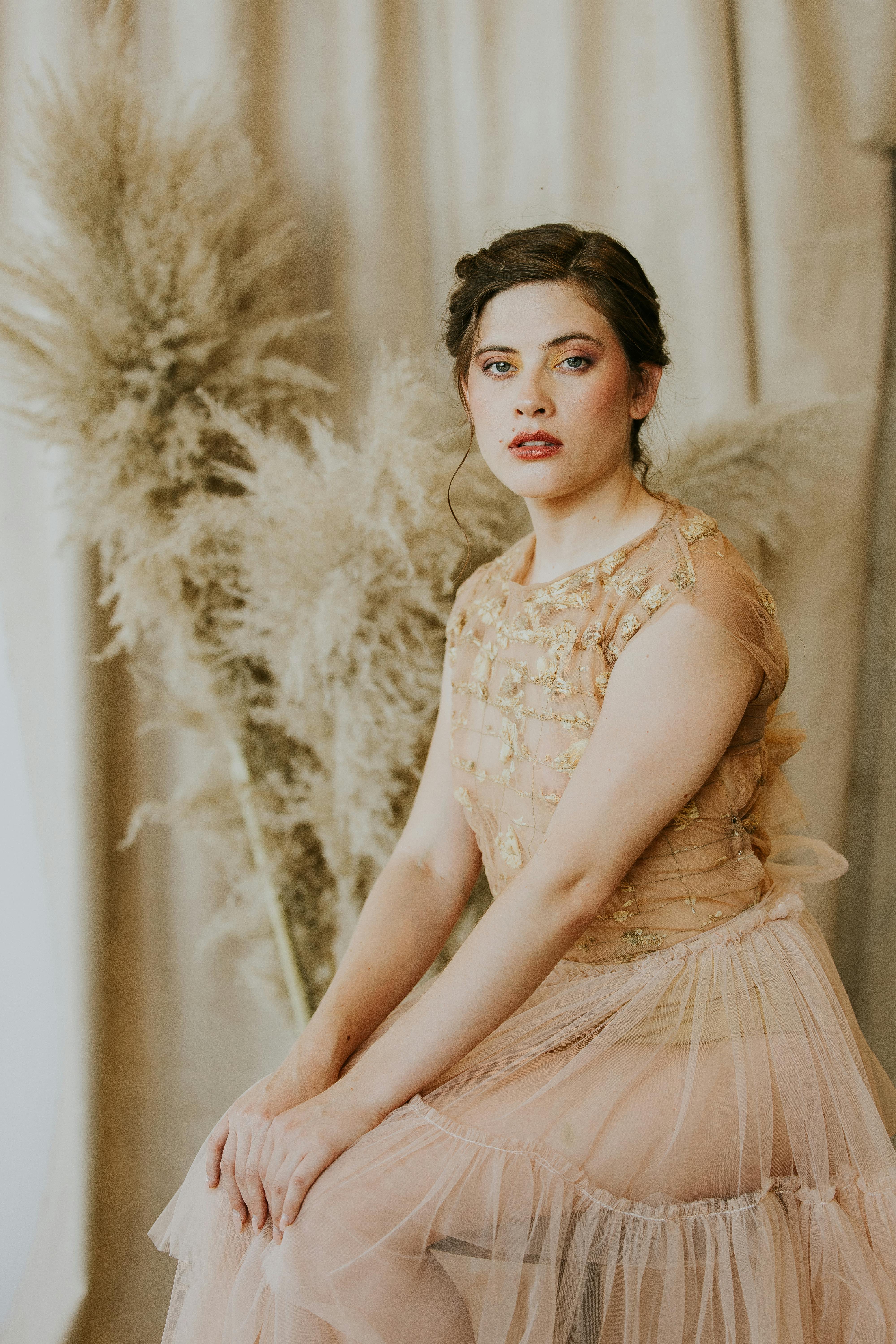 Constructing the Benchwork
Benchwork refers to the framework that supports and elevates your model railroad layout. It provides stability and allows for easy access to the tracks and scenery. Depending on the complexity and size of your layout, you can choose to build a simple table-style benchwork or opt for a more intricate open-grid or L-girder design. Take into account factors such as strength, ease of construction, and future modifications when planning and constructing the benchwork.
Adding Legs and Supports
To ensure the stability and proper height of your model railroad, adding legs and supports to the benchwork is crucial. Legs can be constructed using materials such as lumber or metal, depending on your preference and the weight of your layout. Additionally, incorporating diagonal supports or cross bracing will further enhance the rigidity of the structure. Ensure the legs are level and securely attached to the benchwork to provide a sturdy foundation for your model railroad.
Creating Access Points
To easily reach all areas of your model railroad for maintenance, scenery adjustments, or train derailments, it's essential to create access points. Consider incorporating hinged sections or removable modules in your benchwork design to allow easy access without damaging the layout. Adding access holes or lift-out sections in strategic locations will also enable you to handle unexpected situations or make necessary changes to your layout in the future.
Track and Electrical Wiring
Understanding Track Types
Before laying the track for your model railroad, it's vital to understand the different types of track available. Track systems vary in terms of materials, connection methods, and flexibility. Common types include sectional track, flexible track, and hand-laid track. Sectional track is easy to assemble but may limit design flexibility, while flexible track allows for more creativity but requires careful adjustment. Hand-laid track offers the most customization but requires advanced skills and time investment.
Laying the Track
Once you have selected the appropriate track type for your model railroad, it's time to lay the track. Start by marking the desired track plan on your baseboard, following your previously created track plan. Ensure the track is correctly aligned and securely attached to the baseboard using ballast or glue. Pay attention to the smoothness of the transitions between track sections and use rail joiners or soldering to ensure electrical continuity.
Installing Turnouts and Switches
Turnouts, also known as switches or points, allow trains to change tracks and navigate different routes on your model railroad. Install turnouts according to your track plan, ensuring smooth operation and reliable electrical connections. Connect them to the appropriate power source to ensure they function correctly. Regularly test and maintain the turnouts to prevent derailments and maintain the overall functionality of your layout.
Adding Track Accessories
To enhance the realism and visual appeal of your model railroad, consider adding track accessories. These can include signals, crossing gates, semaphore arms, or even small structures such as stations or depots. Research and choose accessories that align with your chosen theme and era. Properly install and wire the accessories according to the manufacturer's instructions to ensure they function reliably and seamlessly integrate into your layout.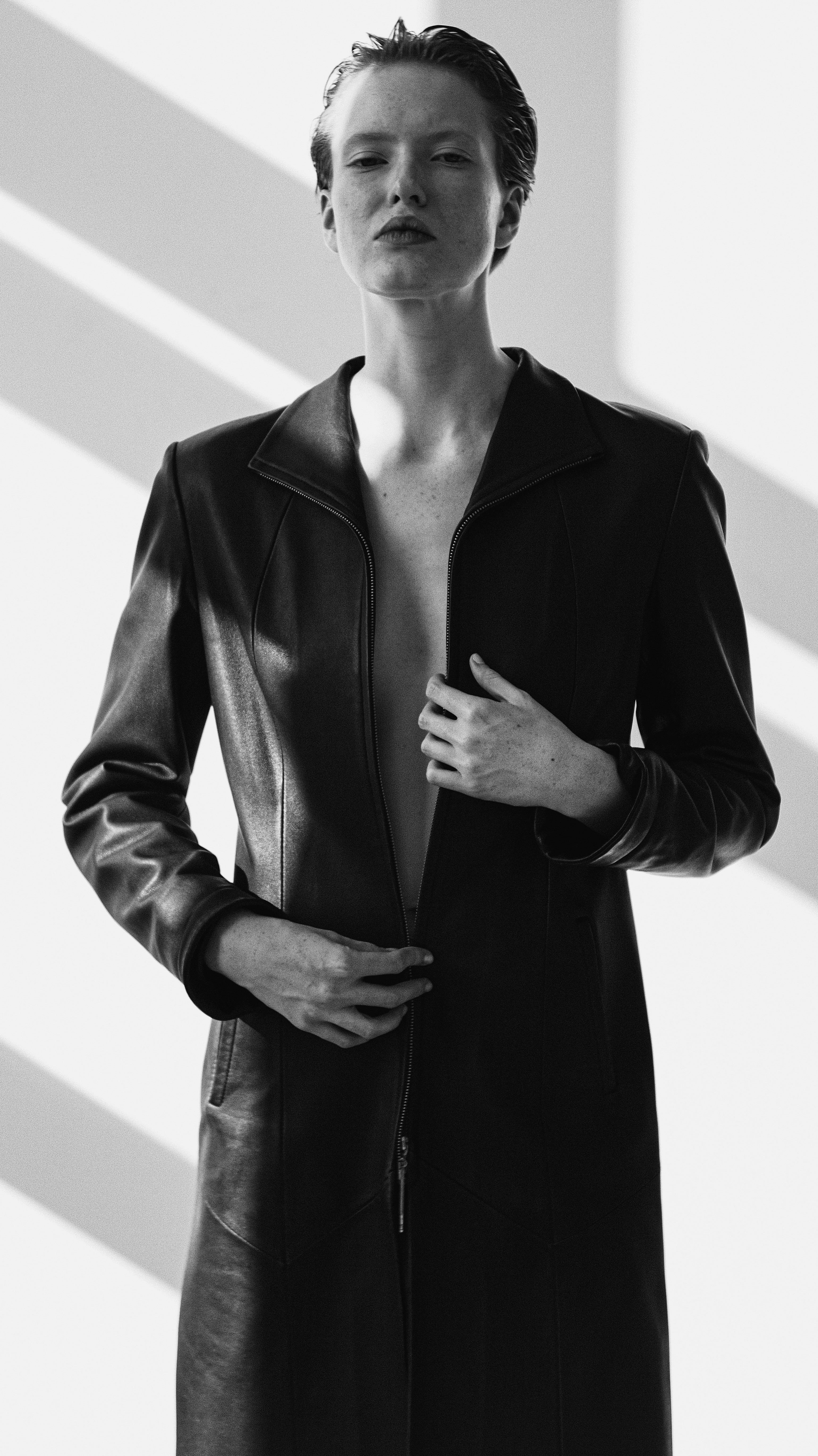 Wiring the Track for Power
To power your model trains and accessories, proper electrical wiring is essential. Start by connecting the tracks to a power source, ensuring smooth and continuous electrical flow throughout the layout. Depending on your preferences and needs, you can opt for analog DC or digital command control (DCC) systems. Research and follow wiring diagrams and safety guidelines to avoid shorts, overheating, or other electrical issues. Consider dividing your layout into power districts to avoid power loss in larger layouts.
Adding Landscapes and Structures
Creating Scenery and Terrain
Bringing life to your model railroad requires the creation of realistic scenery and terrain. Begin by planning the general landscape elements such as hills, mountains, or flat terrain. Use materials such as foam, plaster, or paper mache to build up the desired contours. Once the basic structure is in place, cover it with ground coverings, such as turf or static grass, to simulate grassy areas. Add details like rocks, gravel, or fallen leaves to enhance the realism of the landscape.
Integrating Trees and Vegetation
Adding trees, shrubs, and other vegetation will further enhance the realism of your model railroad. Consider the scale and type of vegetation that matches your chosen theme and era. Use materials like wire, plastic, or natural materials to create tree armatures and foliage. Applying different techniques such as flocking or using pre-made foliage products will ensure a varied and realistic appearance. Place the trees strategically to create visual interest and break up the layout visually.
Building Structures and Buildings
Incorporating structures and buildings into your model railroad adds visual interest and tells a story of the environment you're recreating. Research and choose structures that align with your chosen theme and era, whether it's residential houses, industrial warehouses, or historical landmarks. Building kits or scratch-building techniques can be used to create the structures. Pay attention to scale, details, and weathering techniques to create a realistic and visually appealing scene.
Incorporating Roads and Bridges
To complete the overall look and functionality of your model railroad, consider incorporating roads and bridges. Roads can be created using materials such as Styrene or plastic sheeting, painted and weathered to match your layout's theme. Bridges can be built or purchased based on the scale and materials that best match your chosen era. Ensure proper alignment and integration with the existing tracks and scenery to maintain a seamless visual flow throughout the layout.
Including Water Features
Adding water features to your model railroad, such as rivers, lakes, or ponds, can add depth and realism to your scenery. Depending on your preferences and skills, you can use materials such as resin, polyester fiber, or even glass to simulate water. Incorporate appropriate textures, colors, and reflections to create the illusion of moving or still water. Place the water features strategically, considering factors like the flow of the landscape and the interaction with other scenery elements.
Painting and Detailing
Priming and Painting the Base
After constructing the base and benchwork, it's time to prime and paint the surfaces. Priming ensures better adhesion and longevity of the paint. Choose a suitable primer based on your base material, ensuring compatibility and proper drying time. Once the primer is dry, apply paint using brushes, rollers, or airbrush techniques. Consider the desired color scheme and the effect you want to achieve, whether it's a natural or more vibrant look. Apply multiple thin coats of paint for a smooth and even finish.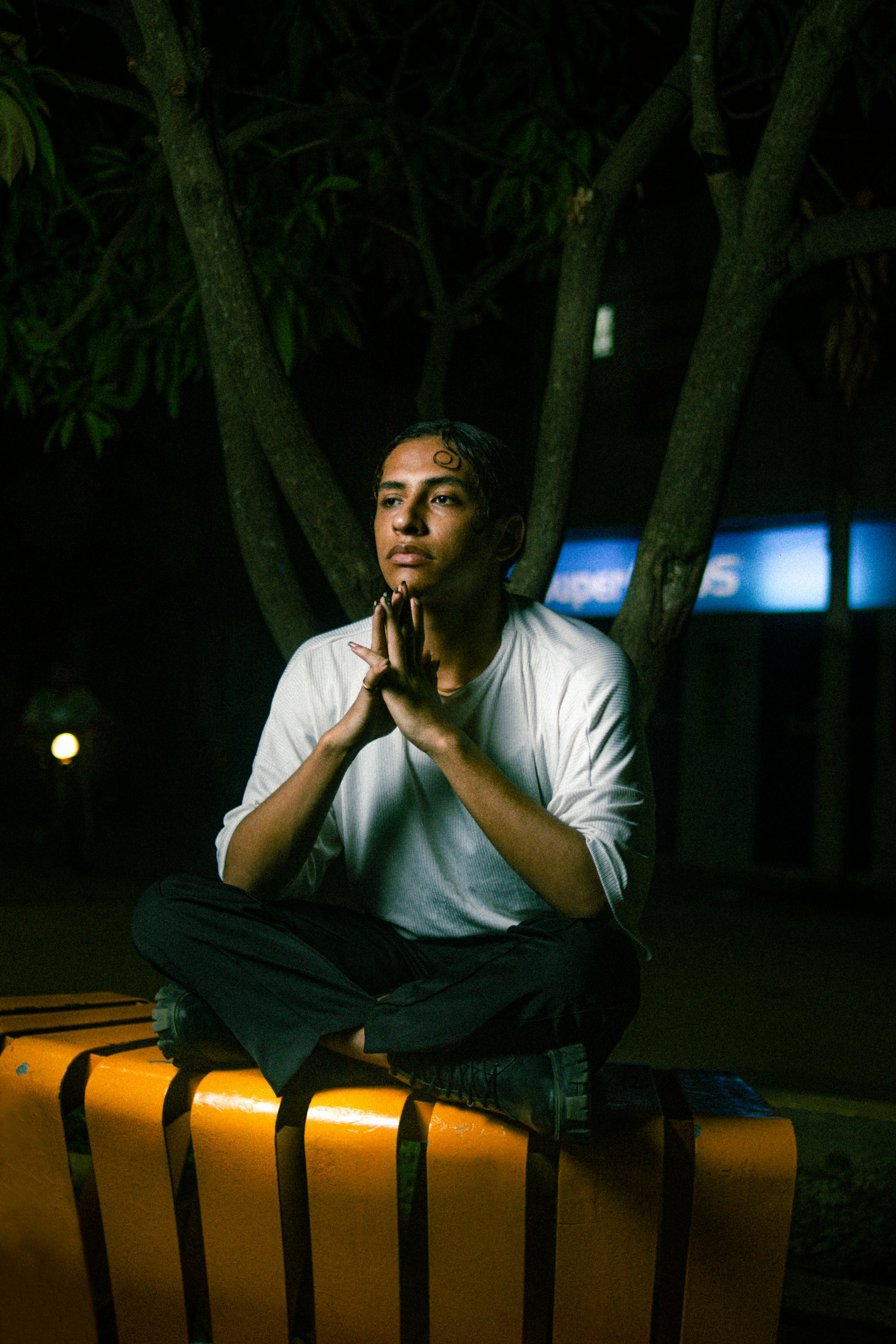 Applying Weathering Effects
Weathering adds depth and realism to your model railroad by simulating the effects of aging, wear, and environmental elements. Various weathering techniques can be applied to structures, vehicles, and scenery. Use washes, dry brushing, or powders to highlight details, simulate rust or dirt, and create a weathered appearance. Practice on scrap materials or less visible areas before applying weathering techniques to the main components of your layout.
Adding Small Details and Accessories
Small details and accessories play a significant role in enhancing the realism and visual appeal of your model railroad. Consider adding figures, vehicles, or street furniture that align with your chosen era and theme. Pay attention to scale, pose, and correct placement to create convincing scenes. Accessories such as streetlights, benches, or trash cans can be added to enhance the overall atmosphere and create a sense of miniaturized reality.
Enhancing Realism with Lighting
Proper lighting can greatly enhance the atmosphere and realism of your model railroad. Consider using LED lights or light strips to simulate natural or artificial lighting in specific areas of your layout. Experiment with different lighting temperatures and intensities to achieve the desired effect. Focus on areas like buildings, streets, or specific scenes to create a visually captivating and dynamic layout.
Making Use of Backgrounds
Utilizing backgrounds can enhance the visual depth and realism of your model railroad. Consider using printed backdrops or creating scenic murals that match your chosen theme and provide a sense of depth to your layout. Place the backgrounds strategically behind the tracks and scenery to create the illusion of a continuation beyond the visible layout. Ensure a smooth transition between the physical and visual elements to maintain a seamless and immersive experience.
Operational Considerations
Choosing a Control System
Selecting the right control system for your model railroad will greatly impact the operation and functionality of your layout. Consider analog DC control or opt for digital command control (DCC). Analog control is straightforward and suitable for simple layouts, while DCC allows for independent control of multiple trains and a wider range of features. Research different control systems, their compatibility with your scale and rolling stock, and the level of automation you desire.
Setting Up Train Controllers
Once you've chosen your preferred control system, ensure you have the necessary equipment to operate your trains. Depending on the system, you may need handheld controllers, power supplies, or command stations. Familiarize yourself with the user manuals and any additional accessories or interfaces required. Follow the manufacturer's instructions for proper setup and configuration to ensure reliable and seamless control of your trains.
Understanding Train Operations
Before operating your trains on your model railroad, it's essential to understand train operations. Learn the basics of train movements, such as acceleration, deceleration, and the use of speed steps. Gain an understanding of train physics and the effects of weight and momentum on different types of rolling stock. Practice and master various maneuvers, such as coupling and uncoupling cars, to ensure smooth and realistic train operations.
Creating Train Schedules
To add a sense of realism and purpose to your model railroad, consider creating train schedules. Determine the routes and frequency of different trains running on your layout, assigning arrival and departure times. Take into account operational capacities and the interaction between trains to ensure smooth and realistic traffic flow. Train schedules can be adjusted and refined based on your preferences and the overall experience you want to create.
Implementing Digital Command Control (DCC)
Digital command control (DCC) provides advanced control capabilities for your model railroad. Consider implementing DCC for its ability to individually address and control multiple locomotives, operate various sound and lighting functions, and enable automated features. Research and choose the appropriate DCC system and decoders for your scale and rolling stock. Follow the manufacturer's instructions for installation and programming to fully utilize the capabilities of DCC on your layout.
Weathering and Maintenance
Applying Weathering Techniques
Regular maintenance and upkeep of your model railroad are essential to ensure its longevity and visual appeal. Applying weathering techniques to structures, rolling stock, and scenery adds realism and character to your layout. Experiment with techniques like dry brushing, airbrushing, or washes to simulate effects such as rust, dirt, or fading. Start with small test areas and gradually apply weathering to larger components, making adjustments along the way to achieve the desired effect.
Performing Routine Maintenance
Routine maintenance plays a crucial role in the smooth operation and longevity of your model railroad. Regularly inspect the tracks for any dirt, debris, or loose connections that may cause derailments. Clean the tracks using a track-cleaning solution and ensure the smooth movement of the trains. Check the condition of the rolling stock, ensuring proper lubrication of moving parts and addressing any issues promptly. Regularly inspect and clean the scenery, structures, and accessories to prevent dust buildup or damage.
Cleaning and Lubricating the Tracks
Clean and lubricated tracks are essential for reliable train operation on your model railroad. Dust, dirt, and oxidation can impair electrical conductivity and hinder smooth train movement. Use a track-cleaning solution or rubbing alcohol to remove dirt and debris from the tracks, ensuring a clean and conductive surface. Apply a light coat of track lubricant to reduce friction and improve electrical connectivity. Regularly clean the trackwork to maintain optimal performance and prevent derailments.
Maintaining Rolling Stock
To ensure the longevity and optimal performance of your rolling stock, regular maintenance is necessary. Inspect and clean the wheels, removing any dirt or debris that may impair contact with the tracks. Apply a small amount of lubricant to the axles to reduce friction and improve rolling. Check the couplers for proper alignment and functionality, addressing any issues or replacements as needed. Store the rolling stock in a clean and dry environment to prevent damage and degradation.
Adjusting and Repairing Components
Over time, components of your model railroad may require adjustments or repairs to maintain their functionality. Inspect the tracks, turnouts, and wiring regularly, addressing any loose connections or damaged components. Ensure proper alignment of turnouts and smooth movement of the switches. Repair or replace any damaged scenery elements, structures, or accessories to restore their visual appeal. Regularly assess the overall condition of your layout and make necessary adjustments to guarantee its proper operation and visual quality.
Adding Advanced Features
Incorporating Sound Effects
To further enhance the realism and immersiveness of your model railroad, consider incorporating sound effects. Sound decoders installed in locomotives can produce various train-specific sounds, such as engine revving, whistle blowing, or brakes squealing. Use sound decoders compatible with your control system and rolling stock to achieve synchronized sound effects. Experiment with different sound profiles to create an engaging and captivating auditory experience.
Installing Digital Command Control Sound Decoders
Digital command control (DCC) sound decoders deliver realistic and synchronized locomotive sounds on your model railroad. Research and choose sound decoders compatible with your control system and rolling stock. Follow the manufacturer's instructions for installation and programming, ensuring proper wiring and addressing of the sound functions. Consider the desired sound effects, such as engine sounds, horns, bells, or announcements, and customize the sounds accordingly.
Implementing Automatic Train Control (ATC)
Automatic train control (ATC) enables automated train operations on your model railroad. ATC systems utilize sensors and programming to control train movements, including starting and stopping at stations, signaling, and avoiding collisions. Research available ATC systems and choose one that fits your desired level of automation. Plan and install the necessary sensors and wiring according to the manufacturer's instructions. Program the ATC system to align with your train schedules and desired operational scenarios.
Adding Signals and Signaling Systems
Signals are an essential part of railway operations, and adding them to your model railroad enhances the realism and safety of your layout. Choose signals appropriate for your chosen era and region, ensuring compatibility with your scale and control system. Install the signals at strategic points, such as crossings or junctions, and connect them to the appropriate power source. Program the signals to display the appropriate indication based on train movements and implement additional signaling systems such as block detection or interlocking.
Creating Interactive Features
Interactive features provide a captivating and engaging experience for both operators and viewers of your model railroad. Consider incorporating elements such as automated crossing gates, animated scenes, or interactive displays. Use servo motors, microcontrollers, or Arduino systems to control the movements and reactions of these features. Plan and program the interactions to create dynamic and immersive scenarios that interact with your trains and layout.
Joining Model Railroad Communities
Finding Local Model Railroad Clubs
Being part of a model railroad club provides opportunities for learning, sharing ideas, and connecting with fellow enthusiasts. Research local model railroad clubs or associations in your area and inquire about joining. Attend meetings or events to meet experienced model railroaders and gain insights into different techniques, layouts, and operating practices. Being part of a club can also provide access to collective resources, shared layouts, and learning workshops.
Attending Train Shows and Events
Train shows and events are great opportunities to immerse yourself in the world of model railroading. Research and attend local or regional train shows, conventions, or exhibitions. Explore layouts built by other model railroaders, attend seminars or workshops, and browse vendor booths for materials, tools, and accessories. Engage with fellow enthusiasts, exchange ideas, and immerse yourself in the variety and creativity of the model railroad community.
Joining Online Model Railroad Forums
Joining online model railroad forums or communities offers a vast network of knowledge and resources accessible from the comfort of your home. Participate in discussions, ask questions, and share your own experiences with fellow model railroaders. Online forums also provide access to extensive archives of discussions, tutorials, layout photos, and inspiring projects from around the world. Connect with like-minded individuals and grow your knowledge and skills through the power of online communities.
Participating in Model Railroad Contests
Model railroad contests offer opportunities to showcase your creativity, skills, and craftsmanship. Research and participate in local or online contests that align with your interests and skill level. Showcase your layout, structures, or rolling stock to a wider audience and receive valuable feedback from judges and other participants. Participating in contests can be a great way to challenge yourself, improve your skills, and gain recognition within the model railroad community.
Sharing Your Model Railroad Journey
Documenting and sharing your model railroad journey is a rewarding way to contribute to the model railroad community. Start a blog, create a YouTube channel, or share your progress on social media platforms. Share photos, videos, and articles detailing your construction techniques, scenery-building processes, and operational experiences. Engage with fellow model railroaders, inspire beginners, and leave a lasting impact by sharing your passion and knowledge in the model railroad hobby.
Troubleshooting and Tips
Identifying and Fixing Common Issues
Model railroading comes with its fair share of challenges and troubleshooting. Common issues include derailments, electrical connectivity problems, or scenery damage. Remain calm, assess the situation carefully, and identify the root cause of the problem. Take the necessary steps to fix the issue, such as adjusting track alignment, cleaning dirty tracks, or repairing damaged scenery. Seek advice from experienced model railroaders or online forums to troubleshoot and resolve recurring or complex problems.
Dealing with Track and Electrical Problems
Track and electrical problems can cause frustration and hinder the smooth operation of your model railroad. Regularly inspect the tracks for any loose connections, broken or worn-out sections, or damaged electrical wiring. Clean the tracks regularly using appropriate solutions or tools to ensure optimal conductivity. Address electrical issues promptly, such as shorts or power loss, by checking the wiring connections and isolating any problematic sections of track. Regular maintenance and careful wiring practices will help prevent and resolve track and electrical problems.
Troubleshooting Locomotive Performance
Locomotive performance issues can range from poor speed control to erratic running or poor electrical pickup. Start by cleaning the wheels and axles, ensuring proper contact with the tracks. Check the motor brushes, gears, and wheelsets for any signs of damage or wear. Adjust the motor's tension or configuration as per the manufacturer's instructions for optimal performance. If the problem persists, consult the locomotive's user manual or contact the manufacturer for further troubleshooting steps or possible repairs.
Tips for Improving Realism and Detail
Improving realism and detail in your model railroad can greatly enhance its visual appeal. Research prototype railways, buildings, and scenery to gather inspiration and reference material. Incorporate realistic weathering techniques, paying attention to fine details such as rust, dirt, or fading. Utilize materials and tools that provide accurate scale representation, ensuring a cohesive look throughout the layout. Observe real-life environments and replicate the natural variation and randomness of structures, vegetation, and scenery elements to achieve a more convincing and immersive result.
Avoiding Costly Mistakes
Model railroading can be an investment in both time and resources, so avoiding costly mistakes is essential. Proper planning and research are the keys to avoiding unnecessary expenses or rework. Take the time to create a detailed track plan, design a realistic and achievable layout, and gather the necessary materials and tools before starting the construction process. Seek advice from experienced model railroaders, join online communities, or attend workshops to learn from others' experiences and avoid common pitfalls. Regularly assess and adjust your budget as the project progresses to ensure a successful and financially reasonable model railroad journey.