Are you ready to embark on a miniature journey through the world of model trains? Prepare to be captivated by the allure of N scale model trains. With their intricate detailing and precision engineering, these tiny replicas of real-life locomotives and landscapes offer endless possibilities for hobbyists and enthusiasts alike. Immerse yourself in the mesmerizing world of N scale trains, where imagination meets craftsmanship and every tiny detail brings the delightful charm of the railway to life. Get ready to be transported to a captivating world where miniature trains rule the tracks with their undeniable allure.
Introduction
What is N Scale Model Trains
N Scale model trains are a popular choice among model railroading enthusiasts due to their small size and versatility. The term "N Scale" refers to a model train scale ratio of 1:160, which means that the models are 1/160th the size of their real-life counterparts. N Scale allows for intricate detailing while still being able to fit a realistic model railroad layout in a compact space.
Brief History of N Scale Model Trains
N Scale model trains were first introduced in Germany in the 1960s by the company Arnold Rapido. Their compact size and affordability quickly gained popularity, especially among urban dwellers with limited space. The success of N Scale led other manufacturers to jump on board, and today, it is one of the most widely used scales in the model train hobby.
Why N Scale Model Trains are Popular
N Scale model trains have gained immense popularity for several reasons. Firstly, their small size allows for intricate detailing and realistic layouts, appealing to those who appreciate fine craftsmanship. Secondly, their lower cost and space requirements make them more beginner-friendly and accessible to a wider audience. Lastly, N Scale trains are easier to handle and transport, providing convenience for enthusiasts who attend exhibitions or want to set up temporary layouts.
Advantages of N Scale
Small Size, Big Possibilities
The small size of N Scale trains opens up a world of possibilities for model railroad layouts. With more space available, modelers can create diverse landscapes such as mountains, valleys, and cityscapes with detailed structures and scenery. Despite their small size, N Scale trains still offer impressive realism, allowing for immersive experiences.
Lower Cost and Space Requirements
Compared to larger scales like HO or O Scale, N Scale model trains are more affordable, making them a great choice for both beginners and seasoned hobbyists. Additionally, due to their smaller size, N Scale layouts require less space, making them ideal for those with limited room or living in apartments. This aspect of N Scale allows for creativity and enjoyment without the need for a dedicated train room.
Easier to Handle and Transport
The compact size of N Scale trains makes them easier to handle and transport compared to larger scales. They can be easily packed and taken to exhibitions, conventions, or club meetings. Additionally, the smaller and lighter trains are less prone to damage during transportation, ensuring that they stay in pristine condition.
Wide Variety of Available Products
N Scale has a vast range of rolling stock, locomotives, accessories, and scenery items available in the market. Many leading manufacturers offer N Scale models, ensuring a wide selection to suit various preferences. Whether you prefer modern or vintage trains, freight or passenger cars, or even unique prototypes, N Scale offers a diverse range of options for collectors and enthusiasts.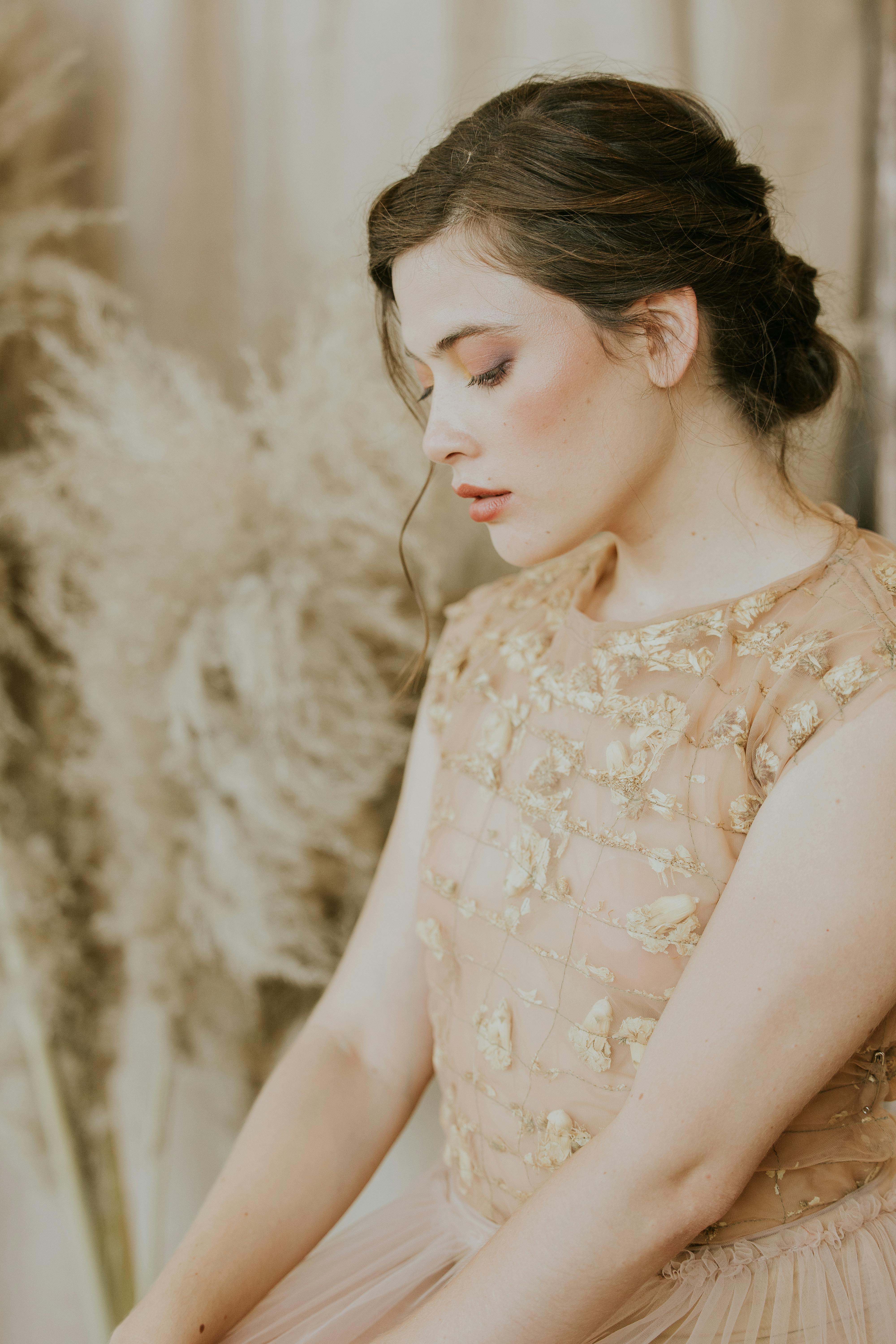 Building an N Scale Layout
Choosing the Right Track and Components
When building an N Scale layout, it's important to choose the right track and components to ensure smooth operation. N Scale track systems, such as Atlas, Kato, and Peco, offer a variety of track types, including straight sections, curves, turnouts, and crossings. It's essential to consider track reliability, ease of installation, and compatibility with other components when making your selection.
Designing a Functional and Realistic Layout
Designing an N Scale layout involves planning the track arrangement, scenery, structures, and other elements to create a functional and realistic model railroad. It's important to consider factors such as track spacing, curve radii, and the overall theme or era of your layout. Planning software and online resources can assist in designing layouts that maximize space utilization and provide a visually appealing experience.
Incorporating Scenery and Landscaping
Adding scenery and landscaping elements to your N Scale layout can bring it to life. From grass, trees, rocks, and water features to buildings, roads, and signs, there are numerous options to enhance the realism of your model railroad. N Scale offers a wide variety of pre-made scenery materials, including ready-to-use grass mats, foliage, and ground cover. Additionally, hobbyists can create custom scenery using materials like foam, plaster, and paints for a more personalized touch.
Collecting and Customization
Finding and Collecting N Scale Models
Collecting N Scale models can be an exciting journey for enthusiasts. Many manufacturers release new models regularly, featuring different railroad companies, locomotive types, and rolling stock variations. Hobby shops, train shows, and online marketplaces are great places to find and purchase these collectible pieces. Additionally, attending model train exhibitions and conventions provides opportunities to discover rare or limited-edition models.
Customizing and Detailing N Scale Rolling Stock
N Scale provides ample opportunities for customization and detailing. Enthusiasts can customize their rolling stock by adding weathering effects, paint schemes, and additional details such as grab irons, coupler upgrades, or interior lighting. There are numerous aftermarket detailing parts available from specialty suppliers that cater specifically to N Scale modelers. Customization adds a personal touch to the models and allows hobbyists to showcase their creativity.
Adding Realism with Weathering Techniques
Weathering is the practice of simulating wear and tear on model trains to make them look more realistic. Various weathering techniques, such as dry brushing, airbrushing, and applying washes, can be used to add rust, dirt, and grime to N Scale rolling stock and structures. Weathered models add depth and authenticity to layouts, capturing the true essence of railways in their operational environment.
Digital Control and DCC in N Scale
Digital Command Control (DCC) is a popular method of controlling model trains, allowing for individual control of multiple locomotives and other functions. N Scale offers a range of DCC-compatible locomotives and accessories that can be operated using digital systems. DCC provides enhanced realism and operational flexibility, including features like sound effects, lighting control, and more, making N Scale layouts even more immersive.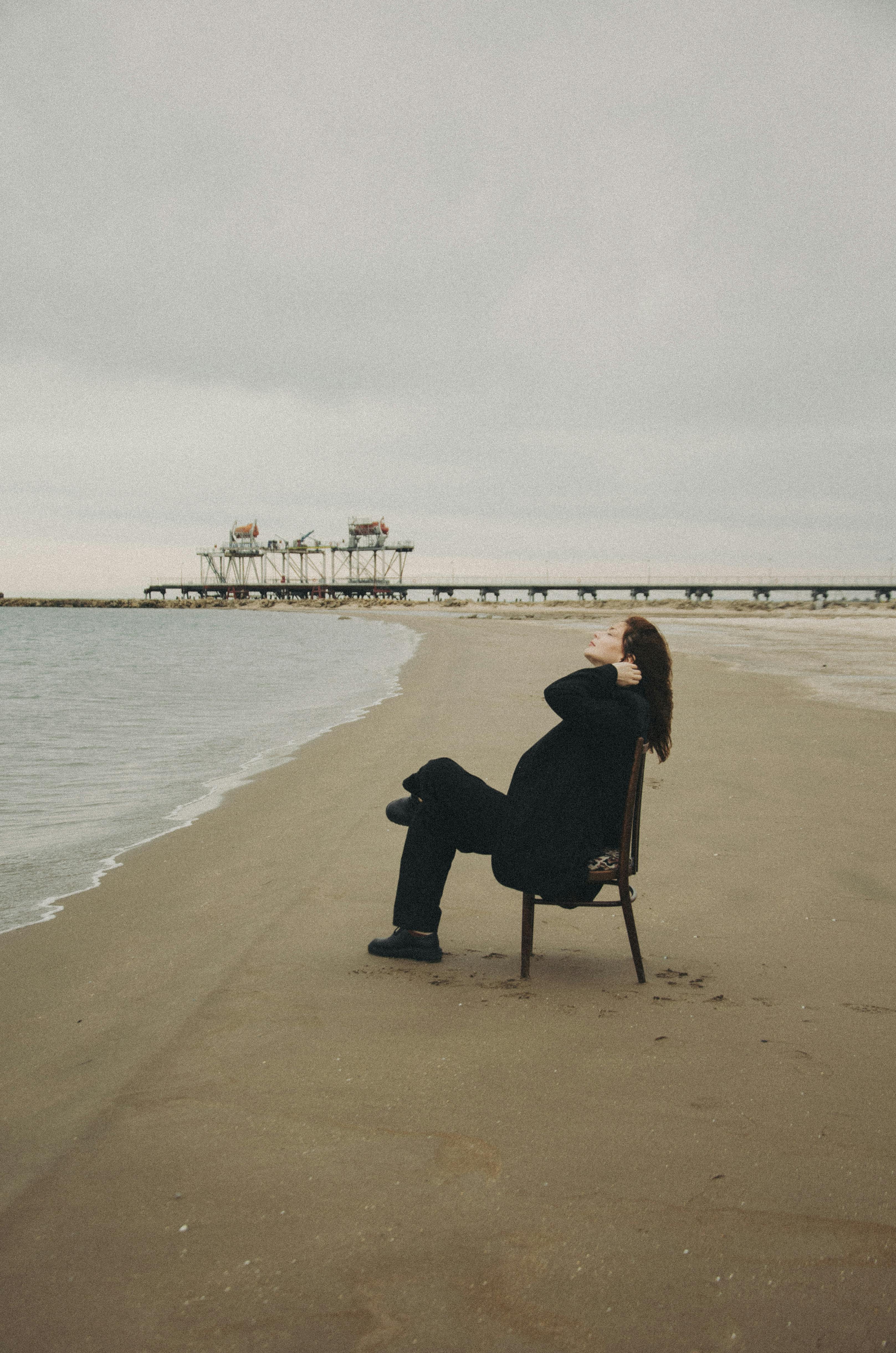 Operating and Enjoying N Scale
Layout Operations and Train Control
Operating an N Scale layout involves controlling trains, switching cars, and managing signals to create a realistic railroad experience. Understanding train operations principles, such as car routing, train schedules, and yard management, adds depth to the hobby. With N Scale's smaller size, even larger layouts can be operated comfortably, providing hours of enjoyment.
Creating Scenarios and Running Sessions
By creating scenarios and running sessions, hobbyists can immerse themselves in a narrative-driven model railroad experience. These sessions can range from recreating historical events to simulating day-to-day operations of a specific railroad. N Scale layouts are well-suited for this purpose, as their smaller size allows for more intricate details and greater flexibility when setting up scenes.
Joining N Scale Model Train Clubs
Joining a model train club is a great way to connect with fellow enthusiasts and share knowledge and experiences. N Scale model train clubs provide opportunities for collaboration, layout visits, and organizing events like operating sessions or themed displays. Being part of a club allows for learning from experienced hobbyists, exchanging ideas, and fostering a sense of community with like-minded individuals.
Attending N Scale Exhibitions and Conventions
Attending N Scale exhibitions and conventions is a fantastic way to immerse yourself in the world of N Scale model trains. These events often feature impressive layouts, vendors selling a variety of products, workshops, and demonstrations. Exhibitions and conventions offer the chance to meet industry experts, learn new techniques, and discover the latest trends in the hobby.
Tips and Tricks
Maintenance and Troubleshooting
Regular maintenance is important to keep N Scale trains running smoothly. This includes cleaning the track, lubricating moving parts, and inspecting wheels and couplers. Troubleshooting common issues like dirty track, loose connections, or locomotive performance problems can help ensure a trouble-free operation of the layout.
Improving Running Performance
Improving the running performance of N Scale trains can enhance the overall enjoyment of the hobby. Ensuring proper track alignment, reducing electrical resistance, and upgrading locomotive motors and wheelsets can lead to smoother operation. Adding additional weight to rolling stock can improve traction and prevent derailments. Fine-tuning these components can significantly improve the running quality of N Scale trains.
Frequent Upgrades and Modifications
As with any hobby, N Scale model trains continuously evolve, and enthusiasts are always looking for ways to enhance their layouts. Upgrading locomotives and rolling stock with better motors, improved couplers, or additional lighting can breathe new life into existing models. Incorporating new technology, scenery elements, or control systems can also keep the hobby fresh and exciting.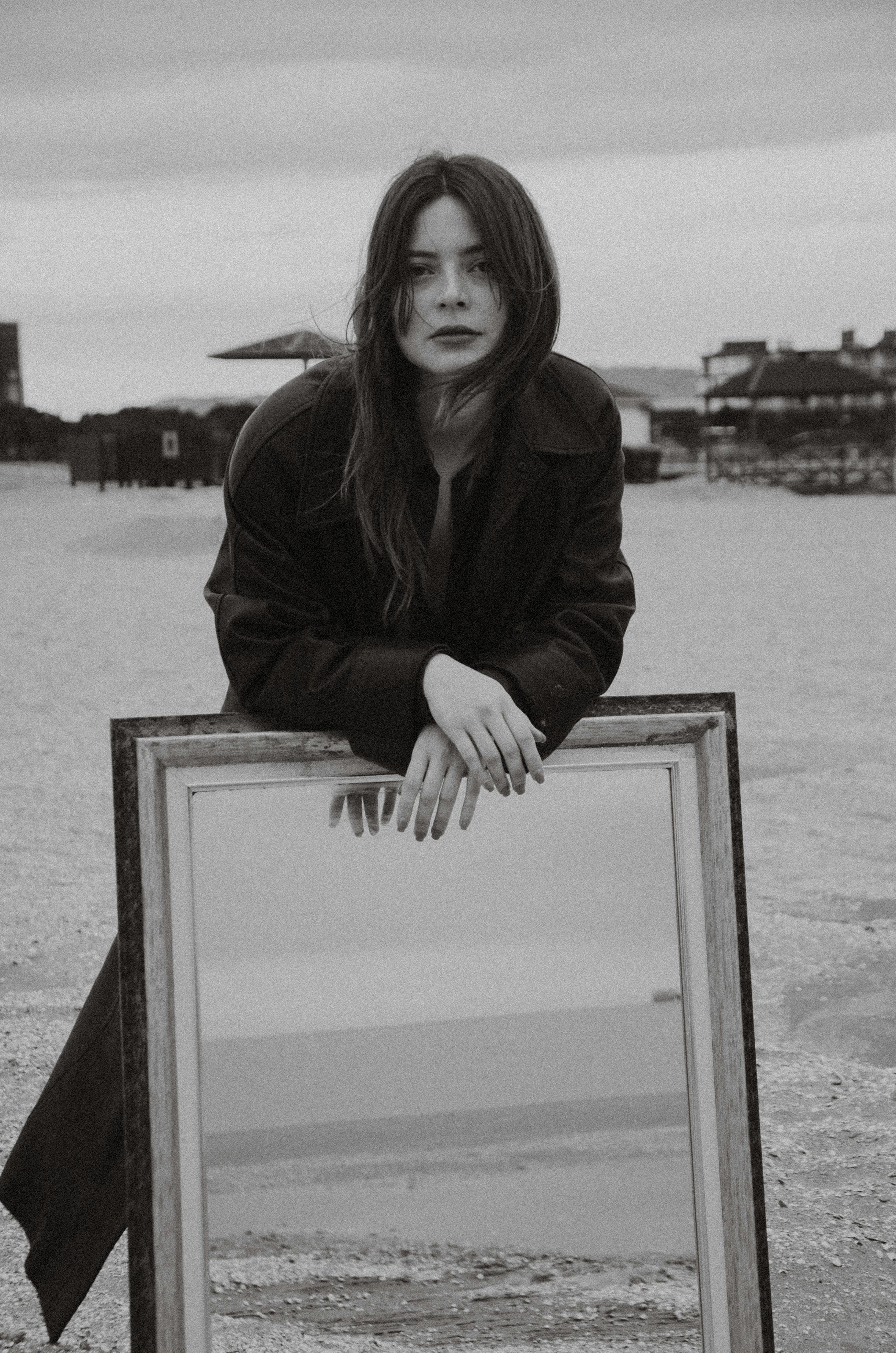 N Scale Manufacturers and Suppliers
Leading Manufacturers of N Scale Model Trains
Several reputable manufacturers produce N Scale model trains, offering a wide range of options for hobbyists. Bachmann, Kato, Atlas, Micro-Trains Line, and InterMountain Railway Company are among the leading manufacturers known for their high-quality N Scale products. These manufacturers consistently release new models and provide collectors and enthusiasts with a diverse selection.
Specialty Suppliers for N Scale Accessories
Specialty suppliers cater specifically to the needs of N Scale modelers, offering a wide range of accessories to enhance layouts. Woodland Scenics, Kibri, Faller, and Noch are renowned for producing N Scale scenery materials such as buildings, figures, trees, and landscaping elements. These specialty suppliers understand the unique requirements of N Scale and provide products that fit seamlessly into N Scale layouts.
Online Retailers and Marketplaces
The internet has made it easier than ever to find and purchase N Scale products. Online retailers and marketplaces, such as TrainWorld, ModelTrainStuff, eBay, and Amazon, offer a vast selection of N Scale trains, accessories, and modeling supplies. These platforms provide convenient ways to explore different brands, compare prices, and find rare or discontinued items.
N Scale in the Digital Era
N Scale Model Railroading Forums and Communities
The digital era has revolutionized the way model railroaders connect and share information. N Scale model railroading forums and online communities provide platforms for enthusiasts to discuss various aspects of the hobby, seek advice, and showcase their work. Forums like Railwire and Model Railroader's forums offer a wealth of knowledge and build a sense of camaraderie among N Scale enthusiasts.
Online Resources and Tutorials
Online resources and tutorials have become invaluable tools for N Scale model railroad enthusiasts. Websites, blogs, and YouTube channels dedicated to N Scale share tips, techniques, and step-by-step guides on everything from layout planning and scenery construction to locomotive detailing and weathering. These resources are accessible to beginners and experienced hobbyists alike, fostering continuous learning in the hobby.
Virtual Layout Planning and Simulation Tools
In the digital era, virtual layout planning and simulation tools have become popular among N Scale modelers. Software programs like AnyRail and XTrackCAD allow hobbyists to design and visualize layouts before committing to physical construction. These tools help in optimizing space utilization, experimenting with different track arrangements, and previewing how the overall layout will look.
N Scale vs. Other Model Train Scales
Comparison with HO Scale
N Scale and HO Scale are two of the most popular model train scales, each with its own advantages and appeal. N Scale is smaller than HO Scale, allowing for more layout flexibility in limited spaces. However, HO Scale offers a wider range of available models, accessories, and details due to its larger size. The decision between N Scale and HO Scale boils down to personal preference, available space, and desired level of detail.
Advantages over O Scale
While O Scale is favored for its large size and impressive detail, N Scale offers several advantages over O Scale. N Scale layouts require significantly less space, making them ideal for modelers with limited room. Additionally, N Scale trains and accessories tend to be more affordable than their O Scale counterparts. The smaller size of N Scale also allows for longer trains to be run on a given length of track, providing a unique experience for enthusiasts.
Unique Features and Limitations
N Scale has its own unique features and limitations. On the positive side, N Scale allows for intricate detailing and realistic layouts in limited space. However, its small size can pose some challenges, such as fragile parts that require careful handling and more delicate couplers that may need occasional adjustment. N Scale locomotives and rolling stock may also have slightly less pulling power compared to larger scales, limiting the number of cars that can be hauled.
Conclusion
N Scale model trains have captured the hearts of hobbyists worldwide, offering a perfect balance of realism, affordability, and convenience. With their small size, N Scale layouts can be intricately detailed, providing an immersive experience for enthusiasts. The wide variety of available products, possibility for customization, and the support of online communities make N Scale an ideal choice for both beginners and experienced model railroaders. So, whether you're looking to create your dream layout in a limited space or delve into the world of model trains, N Scale is sure to ignite your passion for this captivating hobby.