Are you fascinated by the world of model trains but don't know where to start? Look no further! This article will guide you through the basics of model trains for beginners. Whether you're a novice or simply curious about this captivating hobby, we'll provide you with an introductory overview that will help you navigate the exciting world of model trains. So, hop aboard and let's embark on this delightful journey together!
Choosing the Right Model Train Scale
When it comes to getting started with model trains, one of the most important decisions you'll need to make is choosing the right scale. Model train scales determine the size and proportion of the train models and accessories you'll be working with. It's important to choose a scale that suits your preferences and available space.
Understanding Model Train Scales
Model train scales are standardized ratios that represent the proportion of the model trains to their real-life counterparts. The most common scales include N scale, HO scale, O scale, and G scale. N scale is the smallest scale, with a ratio of 1:160, while G scale is the largest, with a ratio of 1:22.5. Understanding these ratios will help you visualize the size of the trains and make an informed decision.
Popular Model Train Scales
Among the various model train scales, HO scale is the most popular choice for beginners and experienced modelers alike. With a ratio of 1:87, HO scale offers a good balance between detail and space efficiency. It's also a widely available scale, making it easier to find a variety of trains and accessories. Other popular scales include N scale, known for its compact size, and O scale, which is favored by collectors for its level of detail.
Considerations for Choosing a Scale
When choosing a model train scale, there are a few key factors to consider. First and foremost, think about the space you have available for your layout. Smaller scales like N scale and HO scale are ideal for those with limited space, while larger scales like O scale and G scale require more room. You should also consider your budget, as some scales and models can be more expensive than others. Lastly, think about your personal preferences and the type of trains you're interested in modeling. Researching different scales and visiting model train stores or exhibitions can help you get a better sense of which scale appeals to you the most.
Types of Model Trains
Model trains come in various types, each representing a different type of locomotive or train car. Understanding the different types can help you choose the ones that align with your interests and create a realistic and diverse train collection.
Steam Locomotives
Steam locomotives are a classic and iconic type of model train. These models mimic the old-fashioned trains that were powered by steam engines. They have a nostalgic charm and are often favored by collectors and enthusiasts who appreciate the history of trains.
Diesel Locomotives
Diesel locomotives are another popular type of model train. These trains are powered by diesel engines and are commonly seen in modern-day railroads. Diesel locomotives offer a more contemporary and realistic option for those interested in modeling trains from the post-steam era.
Electric Locomotives
Electric locomotives are powered by electricity and are commonly used in urban and suburban rail systems. These trains are often found in HO scale and are ideal for creating a modern and urban train layout. Electric locomotives are a great choice if you're interested in modeling commuter trains or metropolitan transit systems.
Passenger Cars
Passenger cars are an essential part of any model train collection. These cars are designed to carry passengers and come in a variety of configurations, from sleek and modern designs to vintage and historical styles. Adding passenger cars to your layout can bring an element of realism and storytelling to your train scene.
Freight Cars
Freight cars are used for transporting goods and materials. These cars can be found in a vast array of styles and designs, ranging from boxcars to flatcars and tank cars. Freight cars allow you to simulate different types of industries and operations on your layout, making them a versatile choice for model train enthusiasts.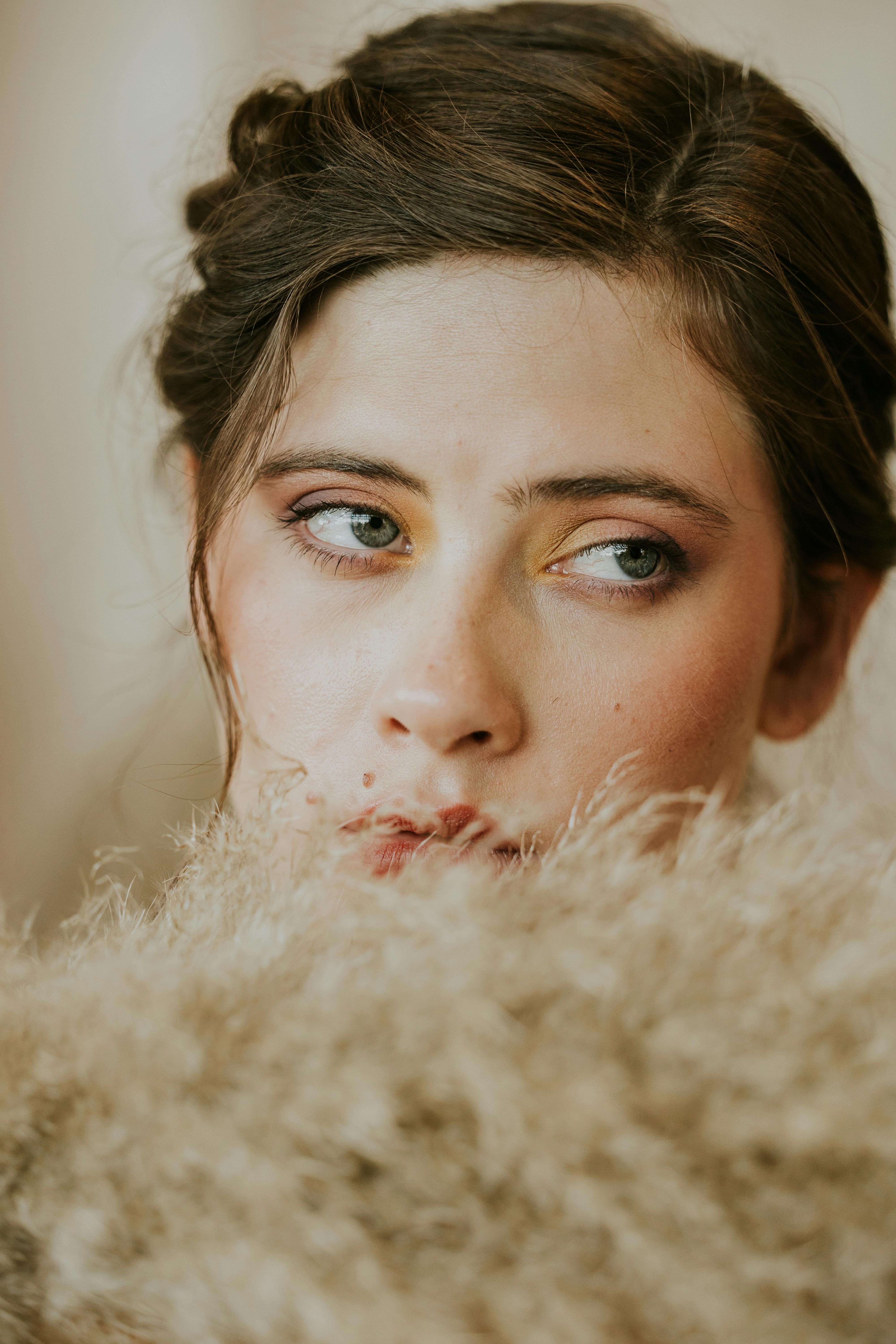 Components of a Model Train Set
To get started with model trains, you'll need to assemble a collection of essential components that make up a complete train set. These components include track, power supply, control system, rolling stock, and structures and scenery.
Track
Track is the foundation of any model train layout. It comes in various configurations, such as straight sections, curves, turnouts, and crossings. The type of track you choose depends on your scale, available space, and desired layout design. It's important to select track that is compatible with your chosen scale and high in quality to ensure smooth and reliable operation.
Power Supply
A reliable power supply is essential for operating your model trains. Depending on your scale and personal preferences, you can choose between different types of power supplies, such as traditional analog DC power packs or more advanced digital command control (DCC) systems. Make sure to select a power supply that matches the requirements of your trains and control system.
Control System
The control system allows you to operate and control your model trains. Analog control systems use variable DC voltage to control the speed and direction of the trains, while DCC systems utilize digital signals to provide more precise control and additional features like sound and lighting effects. Consider your budget, level of technical expertise, and desired features when choosing a control system.
Rolling Stock
Rolling stock refers to the train cars and locomotives that make up your model train collection. It's important to invest in high-quality rolling stock that is both visually appealing and reliable in operation. Consider the era and geographic location you're modeling to choose rolling stock that accurately represents the trains and railroads you're interested in.
Structures and Scenery
Structures and scenery are the finishing touches that bring your model train layout to life. These components include buildings, bridges, trees, people, and other accessories that create a realistic environment for your trains. Adding structures and scenery elements can enhance the visual appeal and storytelling aspects of your layout.
Setting Up a Model Train Layout
Setting up a model train layout is an exciting and creative process that allows you to design and build your own miniature world. Follow these steps to set up your layout:
Planning the Layout
Before you start laying track, take some time to plan your layout. Consider the available space, any limitations or requirements you have, and your vision for the finished layout. Sketch out a rough layout design or use computer software to create a more detailed plan. This will help ensure that you have a clear vision of your layout before you begin construction.
Laying the Track
Once you have a plan in place, it's time to start laying the track. Begin by marking the track layout on the baseboard or surface using a template or a pencil. Assemble the track sections according to your design, making sure to align the rails properly and secure them in place. Take your time and ensure that the track is level and securely connected.
Wiring the Track
After the track is laid, you'll need to wire it to provide power to your trains. For analog systems, connect the power supply to the track using wires and terminal connectors. For DCC systems, follow the manufacturer's instructions for wiring the track and connecting it to the control system. Test the track to ensure it's receiving power and that all sections are properly connected.
Building the Landscape
With the track in place, it's time to start building the landscape of your layout. Use materials like foam, plywood, and plaster to create the contours and terrain features of your scene. Add layers of ground cover, such as grass, dirt, or gravel, and use paints to add texture and color. Create hills, mountains, rivers, and other natural elements to enhance the realism of your layout.
Adding Structures and Details
Once the basic landscape is complete, it's time to add structures and details to your layout. Install buildings, bridges, tunnels, and other structures that suit the theme of your layout. Add miniature trees, vehicles, people, and other accessories to bring your scene to life. Pay attention to scale, positioning, and detailing to create a visually appealing and realistic environment for your trains.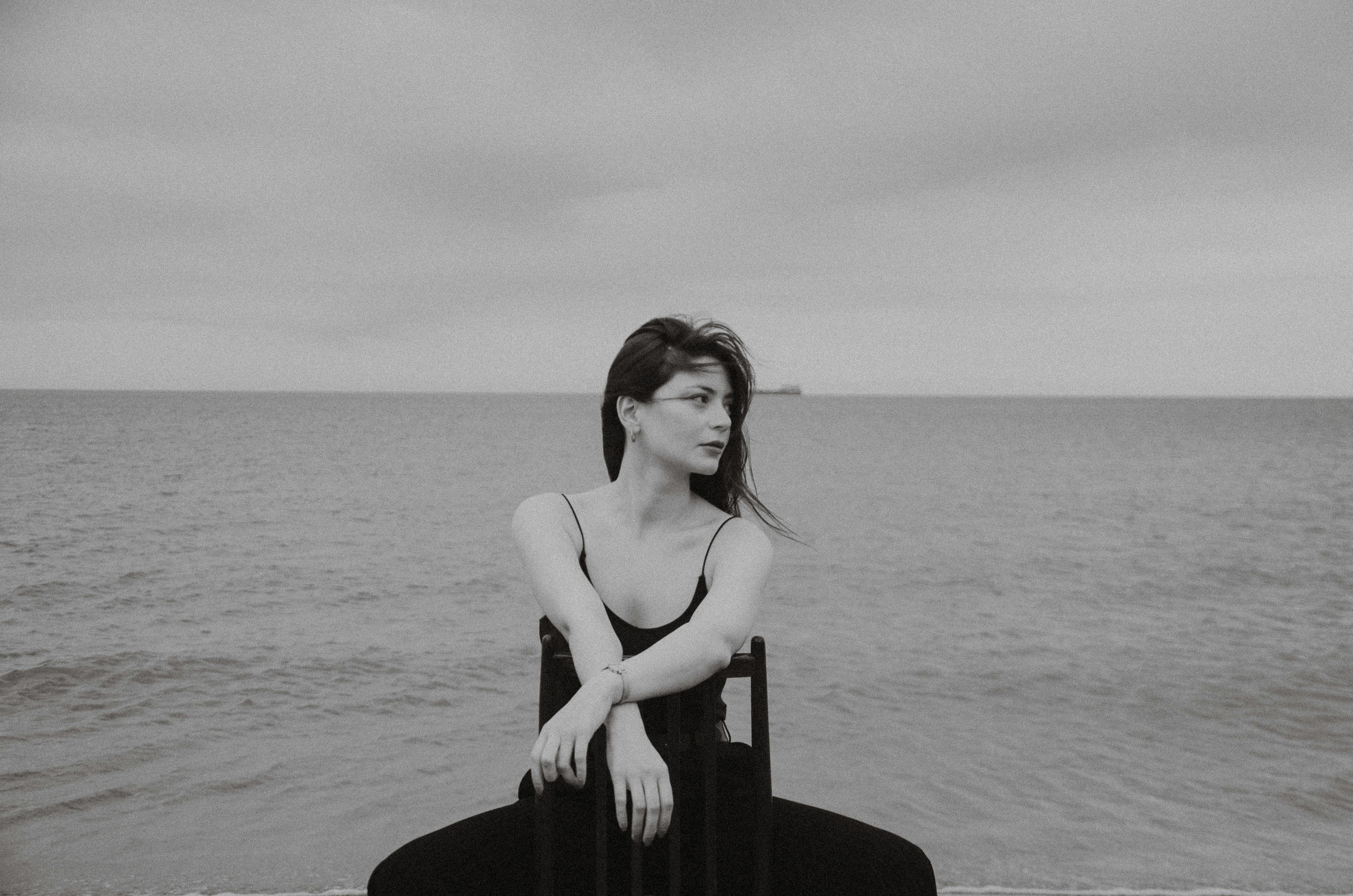 Basic Model Train Operation
Now that your model train layout is set up, it's time to start operating your trains. Follow these basic steps to get started:
Powering the Train
Ensure that your power supply is turned on and providing electricity to the track. For analog systems, adjust the voltage gradually to bring the train to a slow start. For DCC systems, use the control system to select the desired locomotive or train car and adjust the speed.
Starting and Stopping
To start the train, gently apply power to the track by adjusting the throttle on your power supply or control system. The train should gradually start moving. To stop the train, reduce or cut off power to the track. Practice starting and stopping to get a feel for controlling the train's speed.
Controlling the Speed
To control the speed of your train, adjust the voltage or throttle gradually. Increase the voltage to make the train go faster and decrease it to slow down. Take your time to get used to the speed control and find the right balance for smooth and realistic operation.
Directional Control
Most control systems allow you to change the direction of your train by adjusting the polarity of the track. Refer to the manufacturer's instructions for your specific control system to understand how to switch the direction. Practice changing the train's direction to simulate realistic movements on your layout.
Coupling and Uncoupling
If you have rolling stock with magnetic couplers, you can simulate the coupling and uncoupling of train cars. Bring the cars close together to engage the magnets and simulate them being coupled. To uncouple, carefully apply a small amount of force to separate the cars. Take your time to practice coupling and uncoupling to ensure smooth and reliable operations.
Maintaining Model Trains
To keep your model trains in optimal working condition, regular maintenance is necessary. Follow these tips for maintaining your trains:
Cleaning the Track
Regularly clean the track to ensure good electrical conductivity for smooth operation. Use a track cleaning solution or a track cleaning car to remove dirt, dust, and debris from the rails. You can also use a track-cleaning pad or a pencil eraser to gently rub the rails and remove any built-up residue.
Maintaining the Locomotives
Maintaining the locomotives is crucial for their longevity and reliability. Keep the locomotive wheels clean by gently wiping them with a soft cloth or using a cleaning brush. Lubricate the gears and moving parts with a light oil or recommended lubricant. Check the locomotive periodically for any loose parts or signs of wear and address them promptly.
Taking Care of Rolling Stock
Regularly inspect the rolling stock for any damage or signs of wear. Clean the wheels and couplers to ensure smooth and reliable operation. Avoid placing excessive weight on the cars or subjecting them to rough handling. Store the rolling stock in a safe and secure location when not in use to prevent damage.
Troubleshooting Common Issues
If you encounter any issues with your model trains, don't panic. Many common problems can be easily resolved with some troubleshooting. Check the track for any loose connections or damaged sections. Inspect the locomotive wheels and couplers for any obstructions or debris. Ensure that the power supply is providing sufficient voltage and that the control system is properly set up. Refer to the manufacturer's instructions or seek assistance from fellow model train enthusiasts if needed.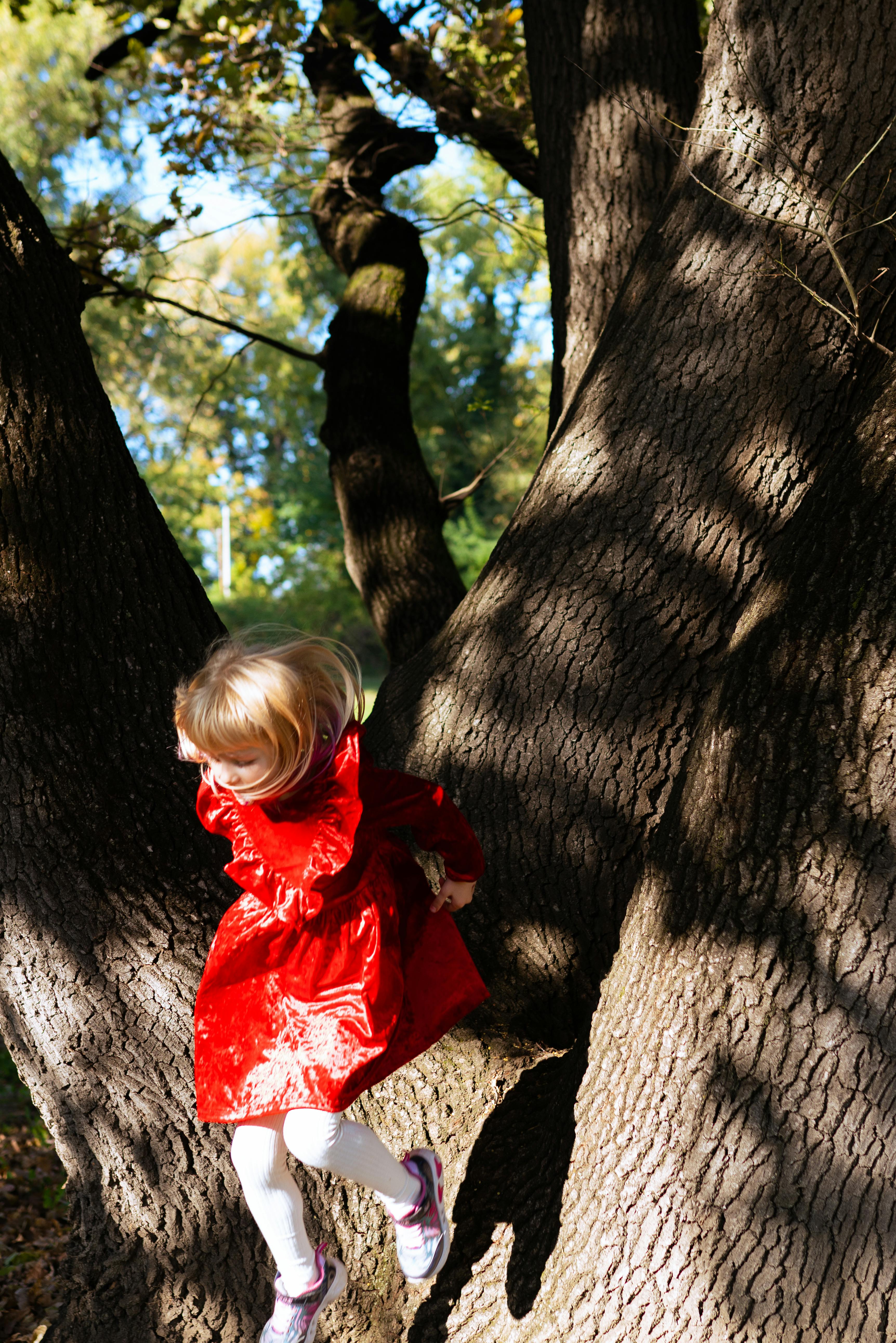 Model Train Accessories
Model train accessories allow you to enhance your layout and add more realism and functionality to your trains. Here are some popular types of model train accessories:
Track Accessories
Track accessories include items like switches, crossings, signals, and bumpers. These accessories help add diversity and complexity to your track layout and simulate real-world operations. They can improve the functionality of your trains and provide additional opportunities for creative design and operation.
Control Accessories
Control accessories enhance the operation and control of your model trains. These accessories include items like throttle extensions, wireless control systems, and control panels. They allow you to operate your trains more comfortably and conveniently, providing a seamless and immersive experience.
Scenery and Landscape Accessories
Scenery and landscape accessories help bring your model train layout to life. These accessories include items like trees, bushes, rocks, fences, and road signs. They allow you to create a realistic and visually appealing environment for your trains and can help tell stories and set the mood for your layout.
Lighting and Sound Effects
Lighting and sound effects accessories add another layer of realism to your model train layout. These accessories include items like streetlights, building lights, and sound modules. They can simulate realistic lighting conditions and ambient sounds, enhancing the overall experience and immersion of your layout.
Joining Model Train Clubs and Communities
Joining model train clubs and communities is a great way to connect with fellow enthusiasts, gain knowledge, and share your passion for model trains. Here are some benefits and tips for joining these groups:
Benefits of Joining
Joining model train clubs and communities allows you to learn from experienced hobbyists, gain inspiration for your own layouts, and get access to resources and advice. You can also share your own knowledge and experiences, build friendships with like-minded individuals, and participate in group activities and events.
Finding Local Clubs
To find local model train clubs, check community bulletin boards, search online directories, or ask at local hobby shops. Attend meetups or exhibitions to connect with club members, ask questions, and learn more about their activities and membership requirements. Local clubs often organize regular meetings, workshops, layout tours, and operating sessions, providing ample opportunities to immerse yourself in the hobby.
Online Communities and Forums
Online model train forums and communities allow you to connect with hobbyists from around the world. Join online discussion boards, social media groups, or specialized forums to engage in conversations, ask questions, and share your own experiences. Online communities provide a wealth of information, tips, and inspiration, and can be particularly valuable for those who don't have access to local clubs.
Participating in Events and Exhibitions
Participating in model train events and exhibitions is a fantastic way to showcase your layout, gather ideas, and make new connections. These events often feature layouts of various scales and themes, vendor booths, workshops, and operating sessions. Attend as a visitor to gain inspiration or consider showcasing your own layout to receive feedback and connect with fellow model train enthusiasts.
Building a Model Train Collection
Building a model train collection can be a rewarding and fulfilling hobby. Here are some tips for getting started and expanding your collection:
Choosing the Right Trains
When starting your collection, consider your interests, budget, and available space. Choose trains that align with your preferred era, location, and scale. Focus on quality over quantity, investing in well-detailed and reliable models. Select locomotives and rolling stock that can be easily customized or modified to suit your specific needs and preferences.
Expanding the Collection
As you become more experienced and your layout grows, you can expand your collection by adding more locomotives, train cars, and accessories. Research the available options and seek out limited-edition or vintage models to add uniqueness and value to your collection. Consider expanding your collection to include different eras, regions, or types of trains to create a diverse and visually interesting layout.
Collecting Vintage and Limited Edition Trains
Collecting vintage and limited edition trains can be a fascinating aspect of the hobby. Vintage trains offer a glimpse into the history of railroading and can bring a nostalgic charm to your layout. Limited edition trains, on the other hand, often feature unique paint schemes, commemorative designs, or exclusive features, making them highly sought after by collectors. Be mindful of the authenticity and condition of vintage models, and consider the long-term value and rarity of limited edition trains when adding them to your collection.
Displaying and Storing the Collection
Once you have built a collection of model trains, it's important to display and store them properly. Use display cases or shelves to showcase your favorite models and protect them from dust and damage. Consider rotating the displayed models to keep the layout fresh and interesting. For long-term storage, use dedicated storage boxes or cases that provide cushioning and protection against moisture, dust, and impacts. Proper care and maintenance will ensure the longevity and value of your collection.
Safety Considerations for Model Train Hobbyists
While model trains are a fun and engaging hobby, it's important to prioritize safety. Here are some safety considerations for model train hobbyists:
Electrical Safety
When working with model trains, always follow electrical safety practices. Ensure that your power supply and control system are properly grounded and free from frayed wires or exposed conductors. Never overload electrical circuits and use circuit breakers or surge protectors to prevent electrical damage or fires. Avoid touching the rails or exposed wires when the power supply is turned on to prevent electric shocks.
Small Parts and Choking Hazards
Many model train accessories and components contain small parts that can pose a choking hazard, especially for young children or pets. Store small parts like couplers, track pins, and detail pieces in a secure location that is inaccessible to young children or animals. Always supervise children when they are near the layout to prevent accidents or choking incidents.
Fire Safety Precautions
Model train layouts can generate heat, especially when using power supplies or control systems for an extended period. Ensure that your layout is clear of flammable materials and keep a fire extinguisher nearby in case of emergencies. Avoid running trains unattended and disconnect the power supply when not in use. Regularly inspect the layout for any signs of overheating or damage and address them immediately.
Secure Setup and Maintenance
To prevent accidents or injuries, ensure that your layout is secured and stable. Use sturdy table or bench supports to avoid any wobbling or tipping of the layout. Secure loose wires or cables to prevent tripping hazards. When conducting maintenance or repairs, always turn off the power supply and follow proper safety procedures. Use appropriate tools and protective equipment to avoid accidents or injuries.
By following these safety considerations, you can enjoy your model train hobby while keeping yourself and others safe from harm.
In conclusion, model trains offer a world of creativity, nostalgia, and storytelling. From choosing the right scale to setting up a layout and operating your trains, there are endless possibilities for creating your own miniature railway universe. By understanding the different types of trains, components, and accessories, and by prioritizing safety and maintenance, you can embark on a fulfilling and enjoyable journey in the world of model trains. Joining clubs and communities, expanding your collection, and participating in events will further enhance your experience and allow you to connect with fellow enthusiasts. So, roll up your sleeves, grab your conductor's hat, and start building your own model train empire. All aboard!