In "The Ultimate Guide to Model Railways," you will discover a treasure trove of information that will ignite your passion for all things miniature trains. From the intricacies of building your own railway layout to the art of choosing and operating the perfect locomotives, this comprehensive guide is your ticket to a world of endless possibilities. Whether you're a seasoned enthusiast or just starting out, get ready to explore the fascinating world of model railways and embark on an unforgettable journey of creativity and imagination.
Selecting the Right Scale
Understanding Scale Sizes
When it comes to model railways, one of the most important considerations is the scale size. Scale is the ratio of the model's dimensions to the real-life dimensions. Each scale represents a different level of detail and requires a certain amount of space to build. The most popular scales for model railways are HO, N, and O. HO scale (1:87) is one of the most common scales and offers a good balance between detail and space requirements. N scale (1:160) is smaller and allows for more track and scenery in a limited space. O scale (1:48) is larger and provides a higher level of detail, but requires more space. Consider the available space and desired level of detail when choosing a scale for your model railway.
Considering Available Space
Before embarking on your model railway project, it's crucial to assess the available space you have for your layout. Take measurements of the area where you plan to build your railway, including the dimensions of any tables or baseboards you'll be using. Consider factors such as the room layout, furniture, and other items that might impact the space available for your model railway. Keep in mind that you'll need enough room for the track, scenery, structures, and other elements of your layout. Having a clear understanding of the available space will help you determine the appropriate scale and plan your layout effectively.
Budgeting for Scale Models
Building a model railway is not only a creative endeavor but also a financial investment. It's essential to set a budget for your project to ensure that you can afford the necessary materials, tools, and accessories. Research the prices of the scale models, track sections, scenery items, and any other components you plan to include in your layout. Consider the cost of building materials for the baseboard, paints, adhesives, and other supplies. In addition to the initial expenses, allow for ongoing maintenance and future upgrades. By budgeting effectively, you can prevent potential financial stress and fully enjoy the process of creating your model railway.
Planning and Designing Your Layout
Researching Layout Ideas
Before diving into the construction of your model railway, take some time to research different layout ideas. Look for inspiration in model railway magazines, books, online forums, and social media groups dedicated to this hobby. Explore different styles, themes, and track plans that catch your interest. Pay attention to layouts created by experienced model railway enthusiasts, as their designs often incorporate practical elements and unique features. Take note of the types of structures, scenery, and details they include in their layouts. Researching layout ideas will help you generate creative concepts and make informed decisions during the design and construction phase.
Choosing a Theme
Selecting a theme for your model railway adds character and coherence to your layout. A theme can be based on a specific time period, geographical location, or fictional concept. Consider your personal interests, hobbies, or historical periods that fascinate you. Do you want to recreate a bustling city scene with skyscrapers and busy streets? Or maybe a peaceful countryside with rolling hills and quaint cottages? The theme will influence the types of structures, scenery, and details you incorporate into your layout. By choosing a theme that resonates with you, you'll create a model railway that reflects your passion and captures your imagination.
Creating a Track Plan
A track plan is a visual representation of the layout design, showing the arrangement and configuration of the tracks, turnouts, and other elements. Before laying any tracks, it's crucial to create a track plan that suits your available space and desired operations. Start by sketching a rough layout on graph paper or using specialized software. Consider factors such as curves, straight sections, crossovers, sidings, and scenic areas. It's important to plan for smooth train operations, adequate spacing between tracks, and realistic movement patterns. As you refine your track plan, make sure it complements your chosen theme and accommodates both passenger and freight operations, if desired.
Building the Baseboard
Selecting the Right Material
The baseboard serves as the foundation for your model railway layout, providing stability and a smooth, level surface for the tracks, structures, and scenery. When choosing the material for your baseboard, consider factors such as weight, durability, and ease of construction. Plywood and MDF (medium-density fiberboard) are popular choices due to their strength and affordability. Alternatively, you can consider using foam board, which is lightweight and easy to work with. Each material has its advantages and disadvantages, so weigh these factors against your specific requirements to make an informed decision.
Cutting and Assembling the Baseboard
Once you've selected the material for your baseboard, it's time to cut and assemble the pieces. Measure and mark the dimensions of your desired baseboard on the chosen material, ensuring it fits within the available space. Use a saw or other cutting tools to cut the material to size accurately. If you're using multiple pieces of material, join them together securely, using screws, nails, or adhesive, to create a larger surface. Ensure that the joints are flush and level for a smooth transition between sections. Additionally, consider adding support braces underneath the baseboard to enhance stability and prevent warping over time.
Adding Legs and Stabilization
To ensure the proper height and stability of your baseboard, add legs to support the structure. Choose legs that are sturdy and adjustable, allowing you to level the baseboard on an uneven surface. Position the legs at regular intervals along the sides of the baseboard and attach them securely. If your layout extends beyond a table or reaches a significant height, consider adding additional supports in the center for added stability. Additionally, consider adding cross braces or diagonal bracing underneath the baseboard for increased rigidity. Properly supported baseboards provide a solid foundation for your model railway and prevent unwanted movements during operation.
Track and Wiring
Choosing the Right Track Type
Selecting the right track type is crucial for the smooth operation of your model railway. There are various types of track systems available, each with its own advantages and considerations. Code 100 track (HO scale) is a common choice and provides a reliable and easily available option. Code 83 track offers greater realism with finer rail profiles, while code 70 track is suitable for narrow-gauge layouts. N scale enthusiasts often opt for code 55 track for a more realistic appearance. Consider factors such as compatibility with your chosen scale, availability of accessories, and ease of installation when selecting the track type for your model railway.
Installing Track Sections
Once you've chosen the track type, it's time to install the track sections according to your track plan. Lay out the track pieces on the baseboard, following the design you've created. Ensure that the pieces fit together snugly and align correctly. To secure the track to the baseboard, use track nails or adhesive specifically designed for this purpose. Pay attention to the smoothness of the curves and transitions between straight and curved sections. Use a track gauge or templates to ensure proper spacing between parallel tracks for smooth train operation. Double-check your track work and make any necessary adjustments before proceeding to the next step.
Wiring the Track for Power
To bring your model railway to life, you'll need to wire the track for power. Determine the power source you'll be using, whether it's an analog DC controller or a digital command control (DCC) system. Install power feeders that connect the track to the power source at regular intervals along the layout. Ensure that the connections are secure and free from any loose wires or debris. Use wire strippers to remove a small section of insulation from the track wires and connect them to the power feeders using solder or wire connectors. Test the track for proper electrical conductivity and troubleshoot any issues as necessary. Wiring the track correctly is essential for a smooth and reliable operation of your trains.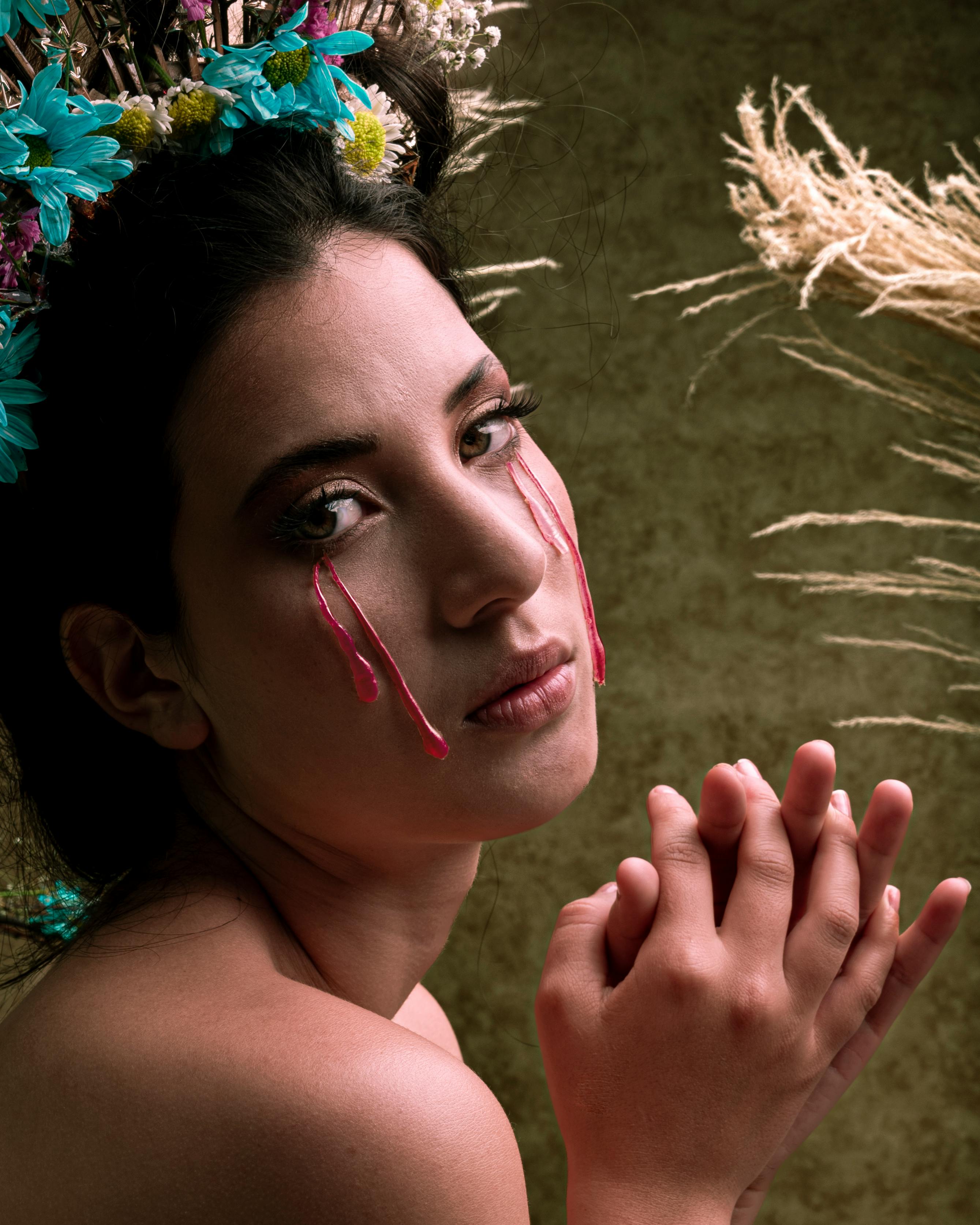 Building Structures and Scenery
Building Kits vs. Scratch-Built Structures
When it comes to constructing structures for your model railway, you have two options: building kits or scratch-building. Building kits provide pre-cut pieces and detailed instructions, making them suitable for beginners and those who prefer a simpler construction process. Scratch-building, on the other hand, involves creating structures from raw materials, allowing for more customization and creativity. Consider your skill level, available time, and desired level of control when deciding between kits and scratch-building. Kits are a convenient option that still allows for personalization, while scratch-building offers complete creative freedom but requires more time and effort.
Creating Realistic Scenery
To bring your model railway to life, creating realistic scenery is essential. The scenery sets the stage for your trains and structures, creating a believable environment. Start by adding a base layer of scenery material, such as foam, plaster, or paper mache, to represent the ground texture and contours. Use earth-tone paints or ground cover materials to simulate grass, dirt, rocks, or other natural elements. Add texture and dimension by applying different layers of ground cover and vegetation, such as static grass, scatter materials, and foliage. Consider the geographical location and theme of your layout to mimic the appropriate scenery elements realistically.
Adding Trees, Foliage, and Details
To enhance the realism of your model railway, adding trees, foliage, and small details is essential. Use commercially available tree armatures or create your own using wire and natural materials like twigs. Apply foliage material, such as sponge or static grass, to the armatures to represent the leaves and branches. For smaller details, such as people, animals, signs, and vehicles, consider using pre-made figures and accessories or engage in miniature figure painting and customizing. Ensure that the scale of the trees, foliage, and details is appropriate for your chosen scale, creating a coherent and proportionate scene on your model railway.
Painting and Weathering
Prepping the Surfaces
Before painting your model railway structures and scenery, proper surface preparation is crucial. Clean any dust or debris from the surfaces using a soft brush or compressed air. Fill any imperfections, such as gaps or seams, with appropriate filler materials and sand them smooth once dry. For plastic or metal structures, consider applying a primer to create a suitable surface for paint adhesion. Ensure that the surfaces are level and free from any oils, fingerprints, or contaminants that could affect the paint's application and result in an uneven finish. Taking the time to properly prep the surfaces will ensure a professional-looking paint job.
Choosing Paint Colors
The choice of paint colors greatly influences the overall appearance and ambiance of your model railway. Consider the theme, time period, and geographical location of your layout when selecting paint colors. Research real-life references and photographs of buildings, vehicles, and landscapes to gather inspiration for color schemes. Acrylic paints are a popular choice for model railways, as they are easy to use, dry quickly, and provide vibrant colors. Use a combination of brushes, airbrushes, and weathering techniques to apply the paint, creating realistic textures and weathering effects. Experiment with different shades and techniques to achieve the desired look for your structures and scenery.
Adding Weathering Effects
To add a touch of realism and depth to your model railway, consider applying weathering effects to your structures, scenery, and rolling stock. Weathering creates the illusion of wear and tear, rust, dirt, and aging. Use washes, dry brushing, airbrushing, and weathering powders to simulate the effects of dust, grime, and oxidation. Pay attention to areas that would naturally accumulate dirt and damage, such as corners, edges, and surfaces exposed to the elements. Experiment with various techniques and colors to achieve the desired level of weathering, ensuring that it complements the overall theme and era of your model railway.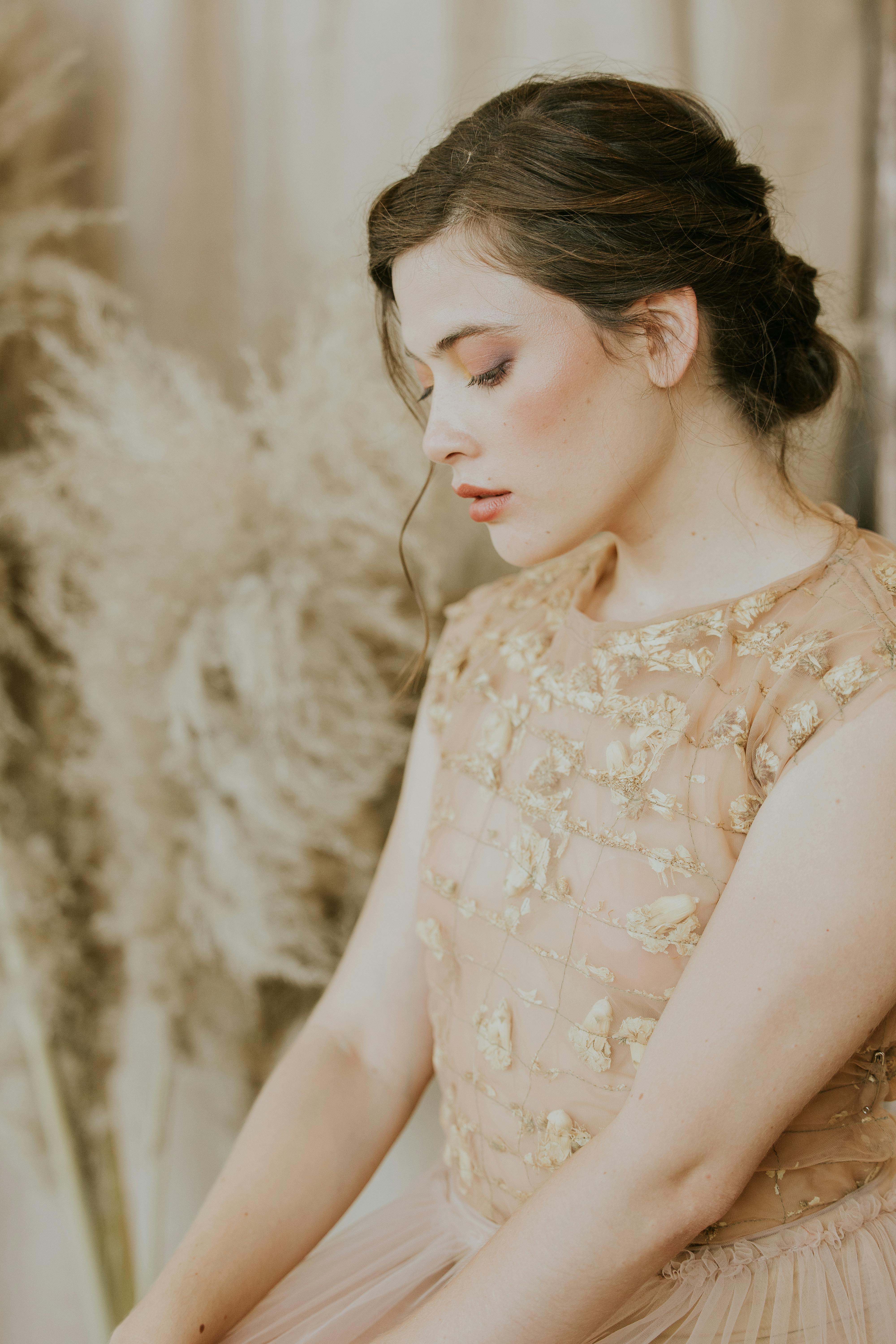 Adding Realistic Details
Building Bridges and Tunnels
Bridges and tunnels add visual interest and variety to your model railway. Building bridges requires careful planning and craftsmanship to ensure structural integrity and realistic appearance. Consider the type of bridge that fits your theme, such as girder bridges, truss bridges, or arch bridges. Utilize appropriate materials like scale lumber, plastic, or metal to construct the bridge components. Similarly, tunnels can be built using foam, plaster, or commercially available tunnel portals. Pay attention to the scale, proportions, and surrounding scenery when incorporating bridges and tunnels into your layout. Properly constructed bridges and tunnels enhance the realism and provide new opportunities for train operations.
Installing Signals and Street Lights
Installing signals and street lights adds another layer of realism and functionality to your model railway. Signal systems can indicate aspects such as stop, go, or allow trains to proceed at reduced speed. Determine the appropriate signal types and locations based on your chosen era and operational preferences. Street lights enhance the scenery and provide illumination for your model town or city. Consider the era, style, and positioning of the street lights to mimic real-life street lighting. Incorporate wired or battery-powered lights into your structures and scenery, ensuring that the wiring is hidden and the lighting effects are realistic.
Adding Figures and Vehicles
To bring life and activity to your model railway, add figures and vehicles to your layout. Figures represent people engaged in various activities, such as waiting on train platforms, walking on sidewalks, or working in factories. Vehicles represent cars, trucks, buses, and other modes of transportation. Look for pre-painted figures and vehicles or engage in custom painting to create unique and personalized scenes. Ensure that the scale and style of the figures and vehicles match the era and theme of your layout. Position them strategically in your scenery to create dynamic and realistic vignettes that tell a story.
Operating the Model Railway
Selecting a Control System
Choosing the right control system is crucial for the operation and enjoyment of your model railway. Two popular options are analog DC control and digital command control (DCC) systems. Analog DC control involves supplying power to the track to control train speed and direction. DCC systems, on the other hand, allow for individual control of multiple trains simultaneously and provide additional features such as sound and lighting effects. Consider your desired level of control and functionality when selecting a control system. Additionally, ensure that the chosen control system is compatible with your track type and power source.
Understanding Train Operations
Understanding how trains operate in real life is essential for creating realistic and enjoyable operations on your model railway. Research various train operations, such as timetable-based operations, freight yard operations, or passenger operations, and decide which aspects you'd like to incorporate into your layout. Determine the appropriate train schedules, station stops, and traffic patterns based on your chosen era and theme. Set up operational scenarios that allow for smooth movement of trains, realistic interactions between trains and structures, and engaging operations for operators and spectators alike. By understanding train operations, you'll create a captivating and immersive experience on your model railway.
Maintaining and Servicing the Trains
Regular maintenance and servicing of your trains are essential to ensure their smooth operation and longevity. Clean the wheels and tracks regularly to remove dirt, dust, and debris that can hinder performance. Lubricate the moving parts of your locomotives and rolling stock to reduce friction and keep them running smoothly. Inspect the couplers, gears, and electrical connections for any signs of wear or damage. Take care of any necessary repairs or replacements promptly to prevent further damage. Additionally, store your trains in a dry and controlled environment to protect them from moisture and deterioration. Proper maintenance and servicing will keep your trains in top condition and ensure many years of enjoyment.
Joining Model Railway Clubs
Benefits of Joining a Club
Joining a model railway club offers numerous benefits for enthusiasts of all levels. Clubs provide a sense of community, where members can connect with like-minded individuals who share a passion for this hobby. They offer opportunities to learn from experienced model railway builders and operators, gaining valuable insights and techniques. Clubs often have access to shared facilities, including workshop areas, layouts, and libraries, allowing members to enhance their skills and experiment with new ideas. Additionally, clubs organize regular meetings, exhibitions, and events, where members can showcase their layouts and learn from one another. Joining a club is a fantastic way to expand your knowledge, network, and foster lifelong friendships.
Networking with Other Model Railway Enthusiasts
One of the greatest advantages of joining a model railway club is the opportunity to network with fellow enthusiasts. Interacting with other model railway builders and operators allows you to exchange ideas, seek advice, and share experiences. You can learn from each other's successes and challenges, discovering new techniques, products, and ways to enhance your layouts. Building relationships with like-minded individuals who share your passion creates a supportive and inspiring environment that fuels creativity and motivation. Whether you're a beginner or an experienced model railway enthusiast, networking within the club community opens up a world of possibilities and connections.
Sharing Knowledge and Experiences
Model railway clubs are a hub of knowledge and expertise. By joining a club, you gain access to a wealth of collective wisdom from experienced members. Club meetings often feature educational presentations, workshops, and demonstrations on various aspects of model railway construction and operation. Members actively share tips, tricks, and insights, helping each other overcome challenges and improve their skills. Whether it's troubleshooting wiring issues, scenery techniques, or train maintenance, the club environment fosters a spirit of learning and sharing. As you gain experience and knowledge, you too can contribute to the club by mentoring beginners, presenting on your own projects, and further enriching the collective expertise of the group.
Showcasing Your Model Railway
Displaying the Model Railway
After investing countless hours of hard work and creativity into your model railway, it's time to showcase your masterpiece. Consider the available space in your home or other venues where you can display your layout. Create an attractive backdrop or scenic elements to enhance the overall presentation. Make sure the lighting is adequate to highlight the intricate details and bring your model railway to life. Consider adding signs, labels, or information cards to provide context and engage viewers. Regularly maintain and clean your layout to keep it in pristine condition for public or private exhibitions.
Participating in Exhibitions and Shows
Participating in model railway exhibitions and shows provides a wonderful opportunity to share your layout with a wider audience. Research local or regional exhibitions and shows in your area and inquire about participation. Prepare your layout for public display by ensuring it's fully operational, well-maintained, and secure for transportation. Plan the logistics, such as transportation, set-up, and tear-down, with a dedicated team or fellow enthusiasts who can assist you. Engage with visitors, answer questions, and share the story behind your layout. Exhibiting your model railway allows you to connect with other enthusiasts, gain recognition for your efforts, and inspire others with your creative work.
Documenting and Sharing Your Work
Documenting and sharing your model railway journey is an excellent way to celebrate your achievements and inspire others in the hobby. Take high-quality photographs of your layout from different angles, capturing the intricate details and overall ambiance. Write blog posts, create social media accounts, or contribute to online forums dedicated to model railroading to share your progress, techniques, and experiences. Consider creating a website or online portfolio to showcase your layouts, construction techniques, and personal insights. Not only will documenting and sharing your work contribute to the model railway community, but it'll also serve as a valuable record of your creative journey and inspire others to embark on their own modeling projects.