If you've ever been fascinated by model trains, then get ready to embark on an exciting journey with "The Ultimate Guide to Model Trains." This comprehensive guide is your ticket to exploring the world of model trains, from understanding the different scales and gauges to mastering the art of creating realistic landscapes. With valuable tips and tricks, along with a deep dive into the history of model trains, this guide will surely ignite your passion for this timeless hobby. Get ready to unleash your creativity and bring miniature locomotives to life like never before.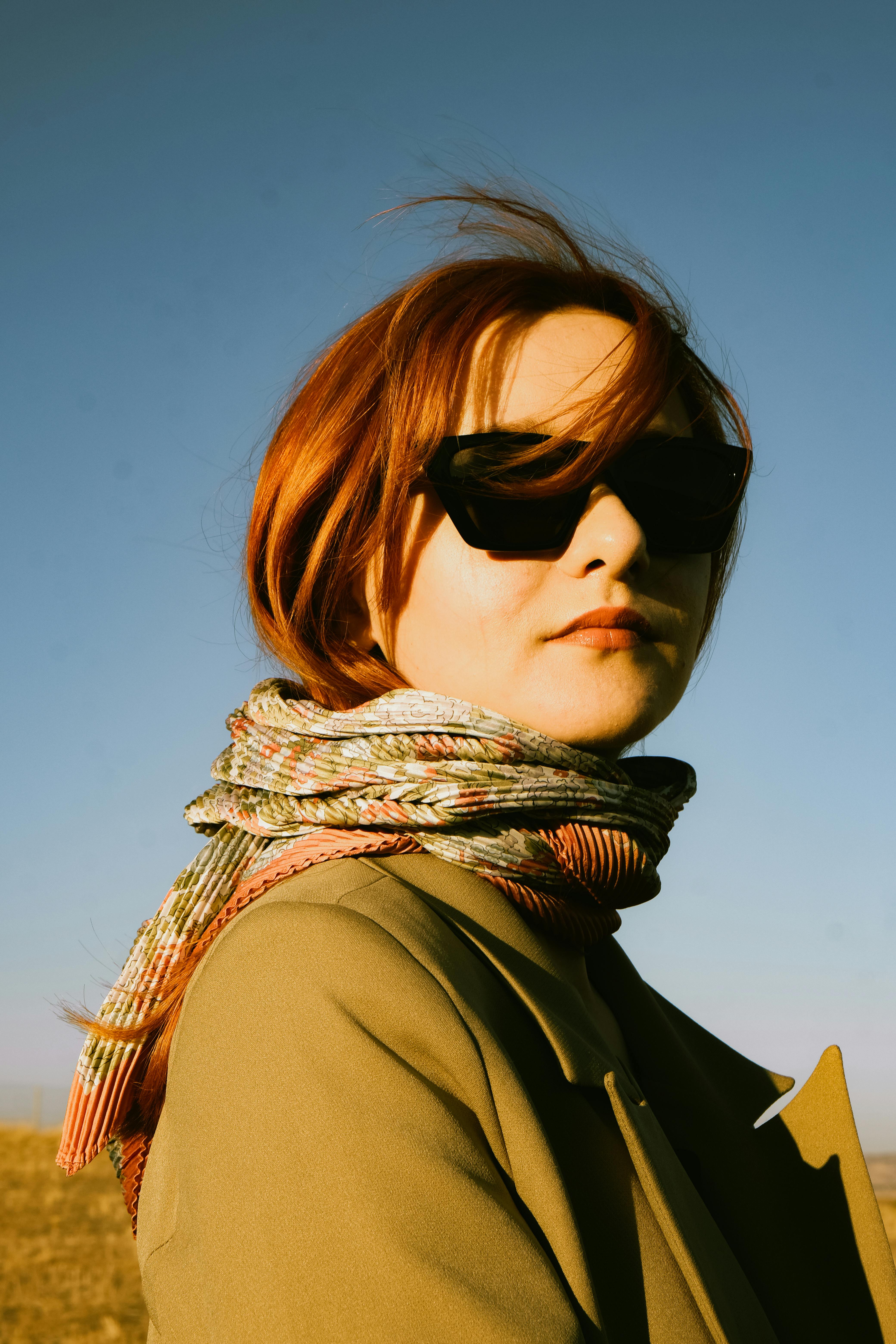 Choosing the Right Scale
Understanding Scale and Gauge
When it comes to model trains, scale refers to the proportion of the model train to the real-life train it represents. Gauge, on the other hand, refers to the distance between the tracks. Understanding the scale and gauge is crucial in choosing the right model train for your layout.
Popular Model Train Scales
There are several popular model train scales to choose from, each with its own unique characteristics. Some of the most common scales include HO scale, N scale, and O scale. HO scale is the most popular scale worldwide, known for its versatility and availability of accessories. N scale is smaller and ideal for those with limited space. O scale, on the other hand, is larger and provides a more detailed representation of real trains.
Considerations for Choosing a Scale
When choosing a scale for your model train, consider factors such as available space, budget, and personal preference. If you have a limited space, a smaller scale like N scale might be the best option. On the other hand, if you want to display intricate details and have more room, a larger scale like O scale could be a better fit. Additionally, consider the availability of accessories and rolling stock for the scale you choose.
Building Your Model Train Layout
Planning Your Layout
Before jumping into constructing your model train layout, it's essential to plan it carefully. Consider the size and shape of the area where the layout will be placed, the desired scenery and theme, and the operational requirements. Creating a detailed plan will help avoid issues later on and ensure a smooth construction process.
Essential Tools and Materials
To build your model train layout, you'll need various tools and materials. Some of the essential tools include a hobby knife, cutting mat, ruler, screwdrivers, and a soldering iron for wiring. Materials like plywood or foam board for the baseboard, track sections, adhesive, and paint will also be necessary. Investing in quality tools and materials will make the construction process easier and yield better results.
Constructing the Baseboard
The baseboard serves as the foundation for your model train layout. Whether it's a simple plywood board or a more advanced modular system, constructing a sturdy and level baseboard is crucial. Ensure the baseboard is large enough to accommodate your desired layout and take into consideration the weight of the trains and scenery you'll be adding.
Laying Tracks
Laying tracks is a fundamental part of building your model train layout. Follow the manufacturer's instructions carefully to ensure proper alignment and smooth operation. It's essential to consider factors such as curves, turnouts, and elevation changes when planning the track layout. Take your time during this stage to avoid future issues and create a realistic and functional railroad.
Adding Scenery
Adding scenery to your model train layout brings it to life and enhances the overall realism. Consider the theme or era you want to portray and choose appropriate scenery elements like trees, buildings, roads, and water features. Use materials like foam, plaster, and static grass to create realistic textures and terrain. Remember to plan the placement of scenery elements to allow easy access for maintenance and operation.
Wiring and Electronics
Proper wiring and electronics are essential for a fully functional model train layout. This includes installing power supply components and connecting the tracks, switches, and accessories. Consider using a DCC system for more advanced control and automation. Be sure to follow safety precautions and seek guidance if you're new to electrical wiring. Well-executed wiring will ensure smooth operation and prevent electrical issues.
Working with Model Train Kits
Types of Model Train Kits
Model train kits come in various types, each suited for different preferences and skill levels. Starter sets are ideal for beginners as they contain everything needed to get started, including a locomotive, rolling stock, track, and power supply. Build-and-play kits are pre-assembled and require minimal setup, making them suitable for those who want a ready-to-run option. Craftsman kits are more advanced and involve building from scratch or assembling intricate components.
Assembling a Model Train Kit
When assembling a model train kit, carefully follow the instructions provided by the manufacturer. Take your time and pay attention to small details, ensuring a clean and accurate assembly. Use appropriate tools such as tweezers, brushes, and adhesive as instructed. If you encounter any difficulties, consult online forums or seek guidance from experienced modelers.
Painting and Detailing
Once the model train kit is assembled, painting and detailing bring it to life. Choose appropriate colors and techniques to accurately represent the particular locomotive or rolling stock being modeled. Use small brushes and decals to add fine details like logos, numbers, and weathering effects. Take your time with painting and detailing as it can greatly enhance the realism of your models.
Weathering Techniques
Weathering techniques add a touch of realism to your model trains by simulating wear and tear, dirt, and rust. Techniques such as dry brushing, washes, and airbrushing can be used to create these effects. Experiment with different techniques on scrap pieces before applying them to your models. Weathering adds depth and character to your models, making them look more convincing on your layout.
Locomotives and Rolling Stock
Different Types of Locomotives
There are various types of locomotives available for model trains, each representing a specific era or region. Steam locomotives are popular choices for vintage and historical layouts. Diesel locomotives are commonly seen on modern railroads and offer a wide range of models to choose from. Electric locomotives are suitable for layouts representing urban or suburban rail systems. Understanding the different types of locomotives will help you choose the ones that best fit your layout's theme.
Selecting Locomotives
When selecting locomotives, consider factors such as era, region, and personal preference. Research the specific prototypes you're interested in and look for accurate scale models. Pay attention to details like paint schemes, logos, and operational features. Choose locomotives that match the planned operations and are compatible with the chosen scale and gauge.
Choosing Rolling Stock
Rolling stock refers to the cars and wagons that are pulled by the locomotives. Like locomotives, rolling stock varies in type, era, and region. Consider the type of trains and operations you want to model when choosing rolling stock. Research the specific prototypes and choose models that accurately represent the era and region you're interested in.
Customizing Locomotives and Rolling Stock
Customizing locomotives and rolling stock allows you to add unique details and personalize your models. This can involve adding aftermarket parts, weathering, repainting, or even kitbashing. However, it's important to approach customization with care and ensure it doesn't affect the functioning of the models. Research techniques and consult experienced modelers before attempting customization to avoid irreversible damage to your models.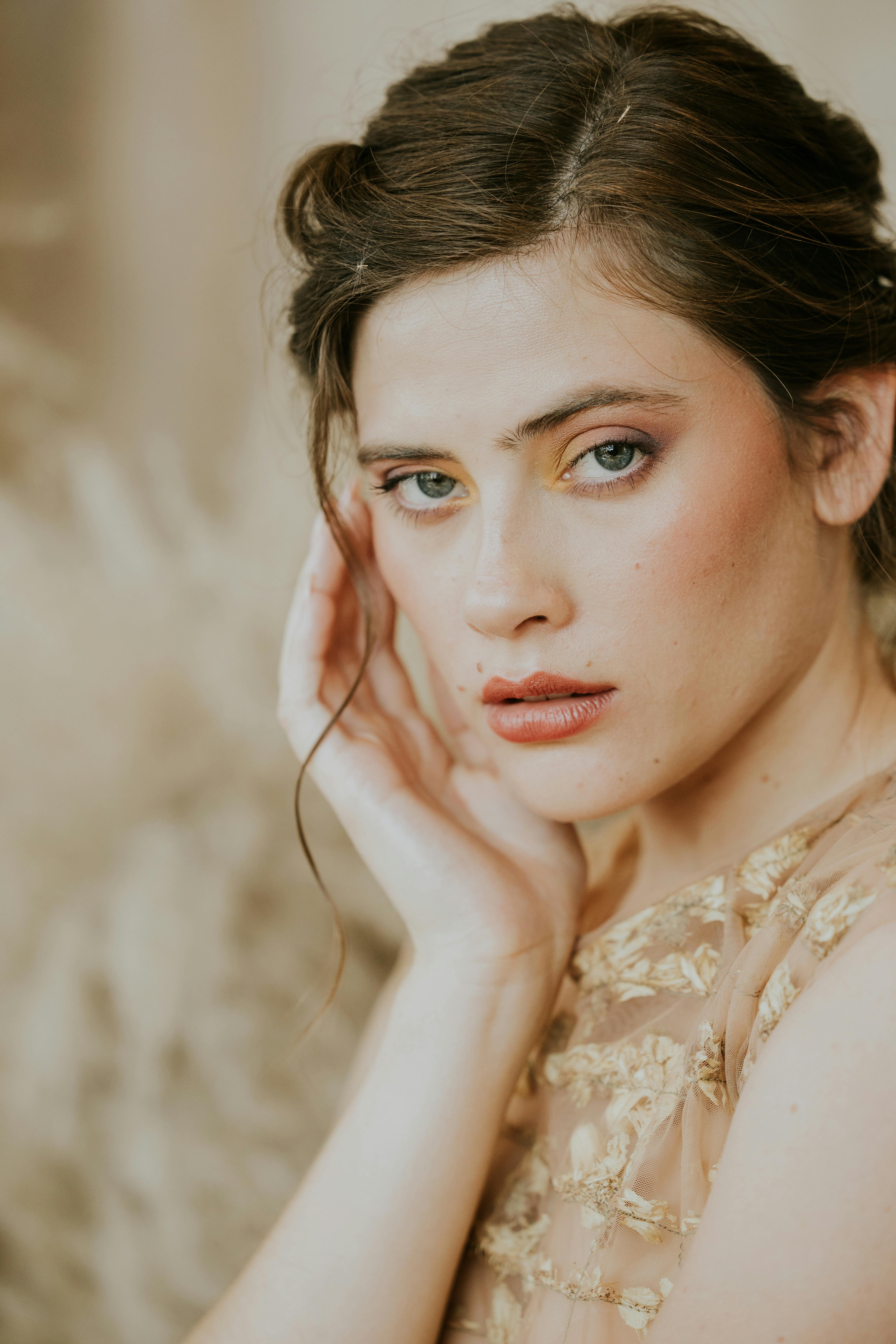 Digital Command Control (DCC)
Introduction to DCC
Digital Command Control (DCC) is a system that allows for independent control of multiple locomotives on the same track. It provides more precise control and added functionality compared to traditional DC control systems. With DCC, you can control individual locomotives' speed, direction, lights, and sound effects, among other features.
Advantages of DCC
There are several advantages to using DCC for your model train layout. DCC allows for realistic train operations, including multiple trains running simultaneously. It also enables finer speed control and smoother acceleration and deceleration. DCC systems often offer expanded functionality, such as automated routes and sound effects. Additionally, DCC allows for easy expansion and future upgrades.
Installing DCC Systems
Installing a DCC system involves wiring the track, connecting the power supply, and setting up the digital command station. Follow the manufacturer's instructions carefully and ensure proper insulation to prevent electrical short circuits. Most DCC systems require the installation of decoders in locomotives to enable control. Consult experienced modelers or seek professional help if you're unsure about the installation process.
Programming and Operating DCC
Programming and operating a DCC system may seem complex at first, but with practice and understanding, it becomes intuitive. DCC systems often have user-friendly interfaces and offer programming options through computer software or handheld controllers. Follow the system's instructions to program locomotives, set up routes, and control various features. Take advantage of online resources, tutorials, and forums to enhance your knowledge and maximize the benefits of DCC.
Model Train Maintenance and Troubleshooting
Cleaning and Lubricating
Regular cleaning and lubrication are essential for maintaining smooth operation and prolonging the lifespan of your model trains. Use a soft brush or cloth to remove dust and debris from the tracks and wheels. Apply a small amount of lubricant to the appropriate parts, such as axles and gears, to prevent friction and ensure smooth movement. Avoid over-lubricating or using excessive force, as it can cause damage.
Troubleshooting Common Issues
Model trains may encounter common issues like derailments, sluggish movement, or electrical problems. Troubleshooting these issues involves identifying the root cause and taking appropriate action. Check the track alignment and connections, inspect the wheels and couplers for any obstructions or damage, and ensure proper power supply. Consult troubleshooting guides, online forums, or fellow hobbyists to help resolve any issues you encounter.
Repairing and Servicing
Inevitably, model trains may require repairs or servicing due to wear and tear or accidental damage. Basic repairs like replacing broken couplers, wheels, or motors can often be done at home with the right tools and replacement parts. For more complex repairs or servicing, it's advisable to seek guidance from professional model train repair services. Regular maintenance and periodic servicing will keep your model trains in top condition and ensure their longevity.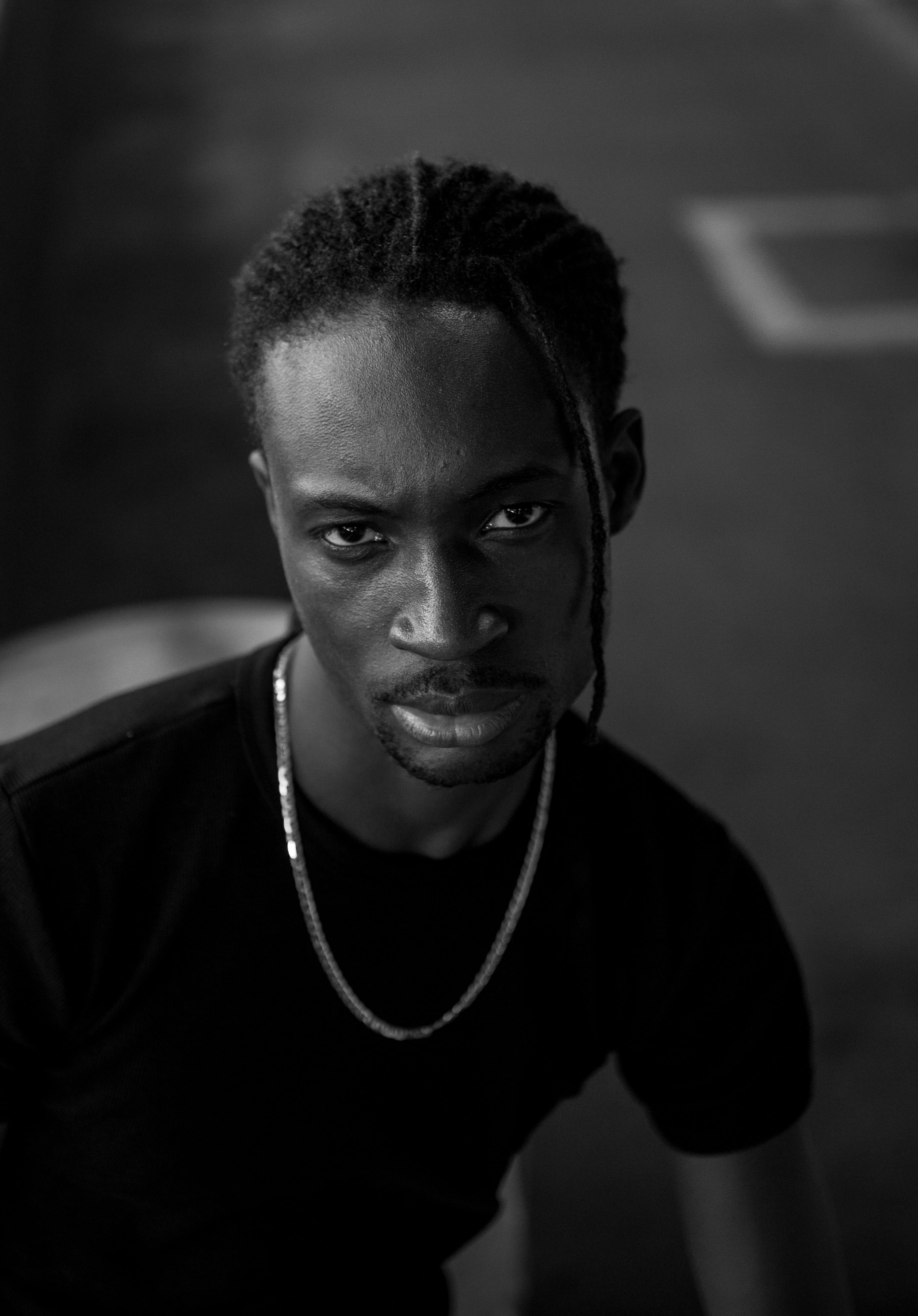 Model Train Accessories and Enhancements
Scenic Accessories
Scenic accessories are an excellent way to enhance the realism and visual appeal of your model train layout. These can include items like trees, shrubs, fences, road signs, and people figures. Match the accessories to the appropriate scale and era to maintain accuracy. Experiment with different combinations to create unique scenes and bring your layout to life.
Buildings and Structures
Adding buildings and structures to your model train layout adds depth and creates a sense of place. Choose buildings that complement your layout's theme and region, whether it's a small cottage, a bustling cityscape, or an industrial complex. Consider the scale and level of detail when selecting and constructing buildings. Weathering techniques can also be applied to buildings to enhance realism.
Lighting and Sound Effects
Incorporating lighting and sound effects into your model train layout adds another layer of realism and immersion. Use small LED lights for interior and exterior lighting of buildings, streetlights, and locomotives. Sound modules can provide realistic train sounds like whistles and engine noises. Combined with scenery and building details, lighting and sound effects create a captivating model train experience.
Weathering Supplies
Weathering supplies, such as powders, paints, and washes, allow you to add realistic aging and weather effects to your models and scenery. Apply these supplies strategically to simulate dust, rust, grime, and wear. Experiment with different techniques and colors to achieve the desired effect. Weathering adds depth and character to your layout, making it more visually appealing and realistic.
Model Train Exhibitions and Clubs
Attending Model Train Exhibitions
Attending model train exhibitions is a wonderful way to immerse yourself in the hobby and gain inspiration for your own layout. These exhibitions often feature an array of layouts, showcasing various scales, themes, and levels of detail. Take the opportunity to observe and learn from experienced modelers, ask questions, and network with fellow hobbyists. Model train exhibitions are a great way to stay up-to-date with the latest trends and innovations in the hobby.
Joining Model Train Clubs
Joining a model train club offers numerous benefits, from access to shared resources and knowledge to the opportunity for collaborative projects. Clubs often hold regular meetings, workshops, and layout tours, providing valuable learning experiences and networking opportunities. Being a part of a club allows you to share your passion with like-minded individuals and engage in group activities, making the hobby even more enjoyable.
Networking with Fellow Hobbyists
Networking with fellow hobbyists can be a valuable source of inspiration, advice, and support. Engage with online model train forums, social media groups, and local hobby shops to connect with other enthusiasts. Share your progress, ask for feedback, and learn from others' experiences. Building a network of fellow hobbyists opens doors to new ideas, techniques, and potential friendships within the model train community.
Tips and Techniques for Realistic Model Trains
Creating Realistic Terrain
Creating realistic terrain is crucial for a visually appealing model train layout. Use materials like foam, plaster, and lightweight fillers to shape the landforms. Add texture with ground covers like static grass, foliage, and rocks. Experiment with different shades and colors to represent different vegetation and soil types. Incorporate realistic geological features like mountains, hills, and valleys to create a diverse and interesting landscape.
Weathering Techniques for Realism
Weathering plays a significant role in achieving a realistic look for your model trains. Experiment with various weathering techniques such as dry brushing, washes, and airbrushing to simulate wear and tear, rust, and dirt. Pay attention to the specific era and region you're modeling to accurately represent the effects of weather and use appropriate colors and tones. Weathering adds character and tells a story through your layout.
Adding Details to Your Layout
Adding details to your layout enhances the overall realism and captivates viewers' attention. Include small details like signage, streetlights, road markings, and people figures to create a sense of life and activity. Pay attention to the small details like weathered roofs, cracked pavement, and peeling paint to bring buildings and structures to life. Incorporate unique features and focal points to make your layout stand out.
Creating Authentic Train Operations
The way trains operate on your layout can significantly contribute to its realism and believability. Consider the types of operations you want to represent, such as freight or passenger services, switching operations, or industrial operations. Research and simulate specific industry practices, train schedules, and track layouts to create an authentic operating experience. Incorporate signals, dispatching systems, and realistic train movements to make your layout come to life.
Safety Precautions and Legal Considerations
Electrical Safety
When working with model trains, electrical safety should always be a top priority. Ensure that your electrical systems are properly installed, insulated, and grounded. Avoid overloading circuits and use appropriate fuses or circuit breakers. When handling live electrical components, exercise caution, and follow safety guidelines to minimize the risk of electric shocks or fire hazards. Regularly inspect your wiring and connections to detect any potential issues.
Handling and Maintenance Safety
Model trains often involve small parts, sharp tools, and potentially hazardous materials. When handling tools or working with adhesives, paints, or weathering supplies, wear appropriate safety equipment like goggles, gloves, and respiratory masks. Be cautious when using sharp objects, such as hobby knives or needle files. Store chemicals and paints properly, away from children and pets. Prioritize your personal safety and maintain a clean and organized workspace to prevent accidents.
Legal Restrictions and Regulations
Before building or operating your model train layout, familiarize yourself with any legal restrictions or regulations that may apply in your area. Some municipalities may have noise restrictions, zoning regulations, or other limitations that could affect the operation and display of your layout. Additionally, be aware of any copyright or intellectual property laws when using logos, trademarks, or other proprietary designs in your models or scenery. Responsible adherence to legal considerations ensures a positive and lawful model train experience.
By following these comprehensive guidelines, you'll be well-equipped to choose the right scale, build your model train layout, work with kits, select locomotives and rolling stock, understand digital command control, maintain and troubleshoot your model trains, enhance your layout with accessories, participate in exhibitions and clubs, implement tips for realistic model trains, and prioritize safety and legal considerations throughout your journey in the fascinating world of model trains. Enjoy your hobby, and happy railroading!