If you're a model railway enthusiast looking to take your hobby to the next level, get ready to unlock the potential of N scale model railways. With their smaller size and intricate details, N scale model trains offer a unique and captivating experience for both beginners and experienced collectors. From building realistic landscapes to designing complex layouts, the possibilities are endless in this fascinating miniature world. Let's delve into the world of N scale model railways and discover the limitless potential they hold for your imagination.
Choosing the Right Scale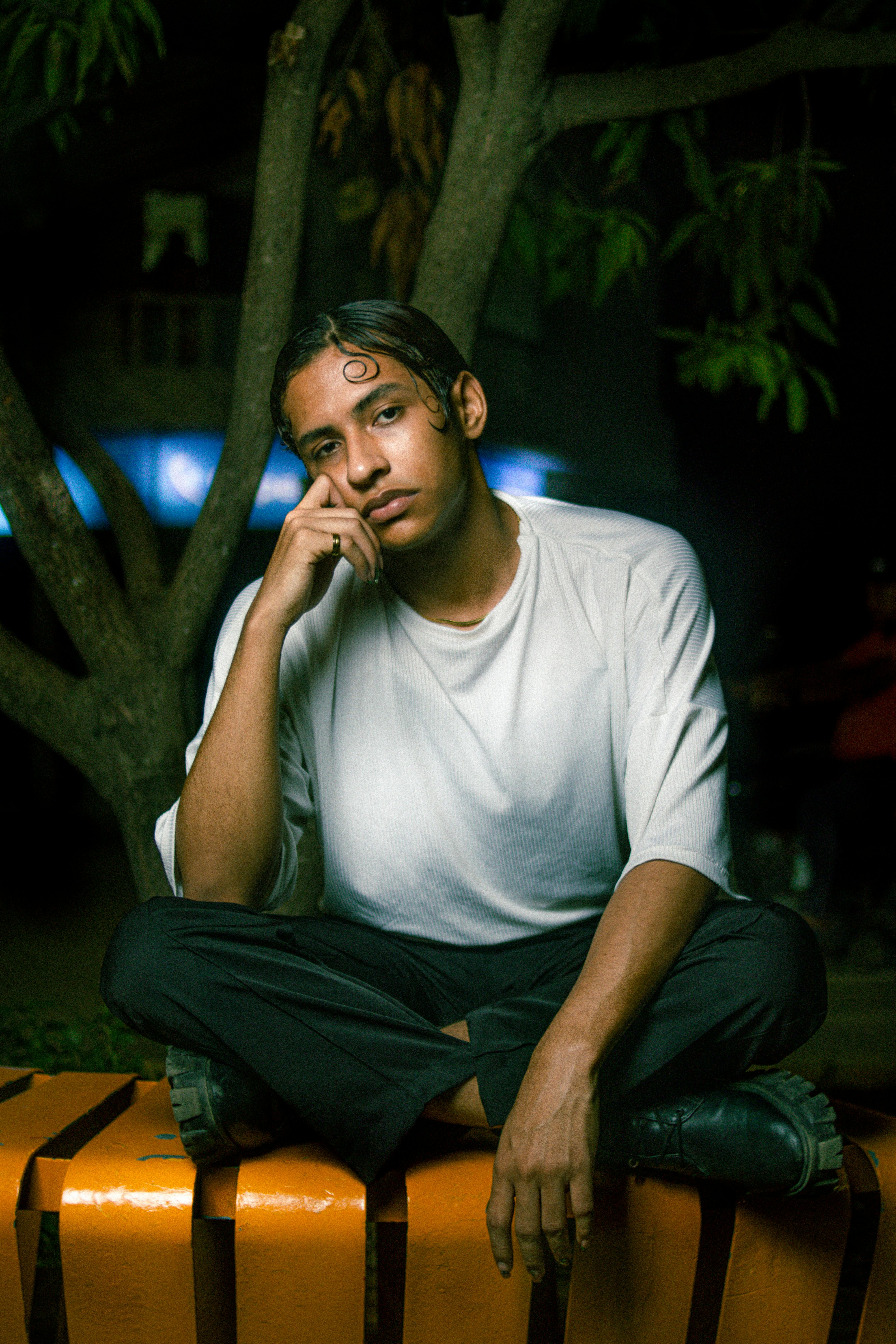 Factors to Consider
When it comes to choosing the right scale for your model railway, there are several factors you need to consider. One of the most important factors is the available space you have. If you have limited space, N scale might be the ideal choice for you. N scale is known for its smaller size, allowing you to fit more track and scenery into a smaller area. Another factor to consider is your level of interest and dedication to detail. N scale allows for intricate detailing and realism, which is perfect for those who enjoy creating miniature worlds with lifelike accuracy.
Benefits of N Scale
N scale is a popular choice among model railway enthusiasts for several reasons. Firstly, as mentioned before, its smaller size allows for more track and scenery in a limited space. This makes N scale layouts perfect for those who live in apartments or have limited room to spare. Additionally, the smaller scale allows for more realistic and detailed models, making the overall layout more visually appealing. Furthermore, N scale models and accessories are widely available, making it easier to find the components you need to build your dream railway.
Comparison to Other Scales
When comparing N scale to other popular scales, such as HO scale and O scale, there are some notable differences. HO scale is larger than N scale, allowing for slightly larger and more detailed models. However, HO scale requires more space, making it less ideal for those with limited room. On the other hand, O scale is even larger, but it provides the most detailed and realistic models. However, it requires a significant amount of space to create a layout. Ultimately, the choice between N scale, HO scale, and O scale depends on your available space and personal preference for detail and realism.
Building a Layout
Planning
Before you start building your layout, it's important to have a clear plan in mind. Consider the available space, as well as the type of scenery and track configuration you want to include. Take measurements and draw a rough sketch to visualize your layout. Planning ahead will help ensure that everything fits properly and that you can accommodate the features you desire.
Designing the Track
The track design is a crucial aspect of building a layout. N scale layouts often feature intricate track designs with tight curves and complex interchanges. Consider using track planning software to help you design your track layout. This will allow you to experiment with different configurations and ensure that your tracks flow smoothly. Pay attention to clearances and ensure that your trains have enough room to maneuver without colliding.
Creating Scenery
Once your track is in place, it's time to bring your layout to life with scenery. Start by creating a base for your landscape using materials such as foam or plywood. Then, add ground cover, trees, rocks, and other elements to create a realistic environment. Pay attention to scale and proportion to maintain the illusion of a miniature world. To add depth and dimension, consider using techniques such as layering and forced perspective. Don't forget to add details such as buildings, vehicles, and people to complete the scene.
Scale Model Accessories
Types and Uses
Scale model accessories are essential in enhancing the realism of your layout. There are various types of accessories available, including buildings, vehicles, figures, and scenic details. Buildings can range from residential houses to industrial warehouses, adding character and context to your layout. Vehicles such as cars, trucks, and even trains themselves bring movement and activity to the scene. Figures, both people and animals, help create a sense of life and scale. Scenic details such as foliage, streetlights, and signage add the finishing touches to the overall scene.
Recommended Brands
When it comes to scale model accessories, there are several reputable brands that offer high-quality products. Some popular brands for N scale accessories include Woodland Scenics, Walthers, Bachmann, and Kato. These brands are known for their attention to detail, realistic designs, and durability. Additionally, they offer a wide range of products to suit different themes and eras. It's always a good idea to read reviews and seek recommendations from fellow model railway enthusiasts to ensure you're investing in the best accessories for your layout.
Where to Purchase
When it comes to purchasing scale model accessories, there are several options available. Local hobby shops often carry a variety of accessories, allowing you to see the products in person and make informed decisions. Online retailers such as Amazon and eBay offer a vast selection of accessories, making it easier to find specific items or hard-to-find pieces. Additionally, many manufacturers have their own websites where you can purchase accessories directly. No matter where you choose to shop, make sure to compare prices and read customer reviews to get the best value for your money.
Digital Command Control (DCC)
Overview of DCC
Digital Command Control, or DCC, is a system that allows for greater control and realism in operating model trains. With DCC, each train on your layout can be controlled independently, giving you the ability to control speed, direction, and other functions remotely. This means you can have multiple trains running simultaneously without the need for separate power supplies or complex wiring. DCC also allows for advanced features such as sound effects and lighting control, adding another layer of realism to your layout.
Advantages of DCC
There are several advantages to using DCC in your model railway. Firstly, as mentioned earlier, DCC allows for independent control of each train, enabling more realistic operations. You can simulate different train movements, such as accelerating, decelerating, and stopping, with ease. DCC also enhances the overall operation of your layout, making it more engaging and interactive. Additionally, DCC simplifies wiring, as only one track power supply is needed for the entire layout. This reduces the complexity of the electrical system and makes troubleshooting easier.
Installation and Set-Up
Setting up DCC can seem intimidating, but with the right resources and guidance, it can be a straightforward process. Firstly, you'll need a DCC command station, which serves as the control center for your trains. You'll also need DCC decoders, which are installed in each locomotive to receive and interpret commands from the command station. Wiring your layout for DCC involves connecting the track to the command station and installing feeder wires for reliable electrical distribution. It's important to follow the manufacturer's instructions and seek assistance from experienced model railroaders if needed. Once everything is installed, you can program your trains and enjoy the enhanced control and realism that DCC offers.
Adding Realism to Your Layout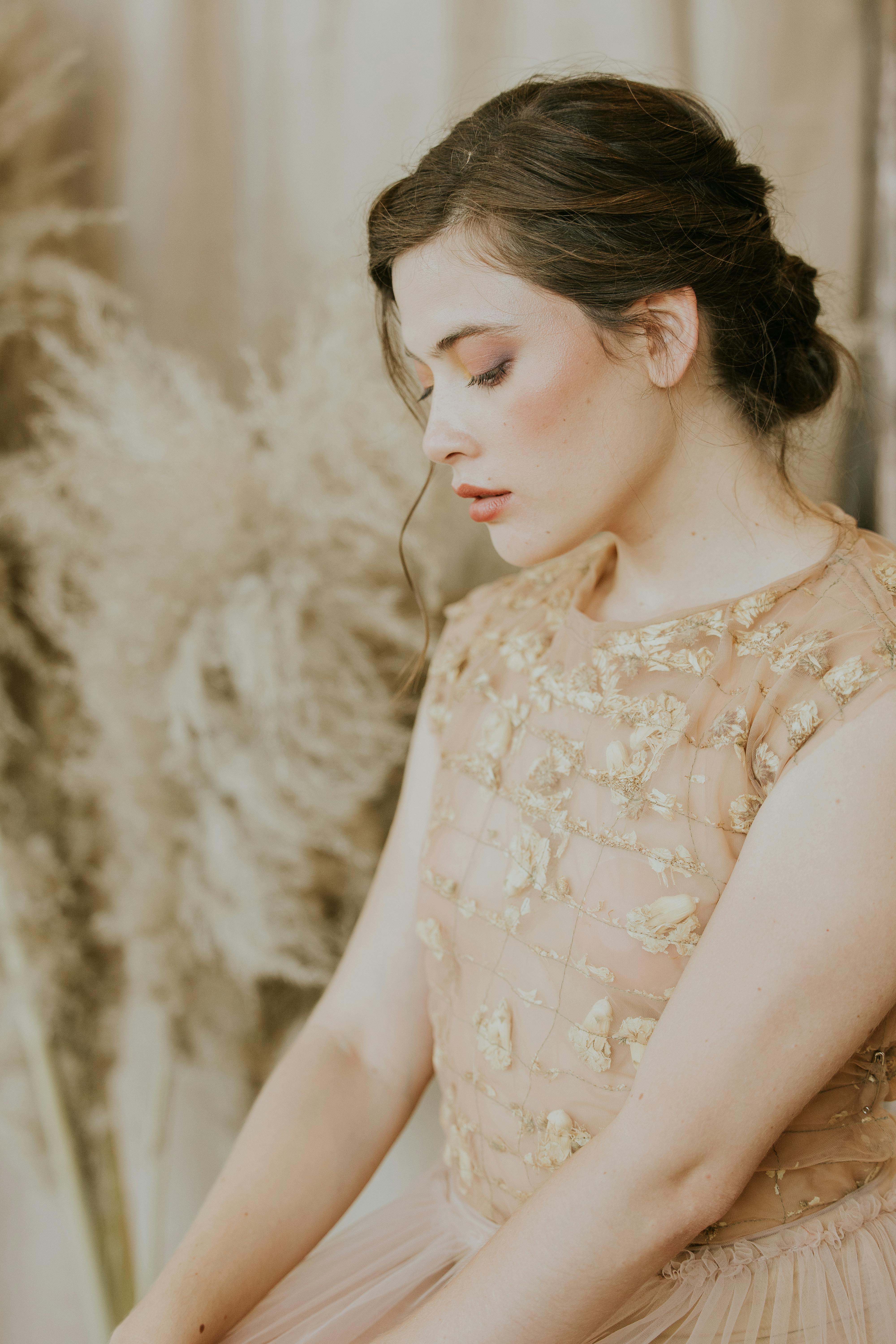 Weathering Techniques
Weathering is a technique used to simulate the effects of age, wear, and the elements on model trains and structures. Weathering adds realism to your layout by replicating the imperfect, lived-in look of the real world. There are various weathering techniques you can use, such as dry brushing, airbrushing, and using weathering powders. Dry brushing involves applying a small amount of paint to a brush and dragging it lightly across the surface, highlighting raised details. Airbrushing allows for more advanced effects, such as rust and fading. Weathering powders can be applied with a brush or sponge, allowing for precise control over the level of weathering desired.
Detailing Structures
Detailing structures is another way to add realism and authenticity to your layout. Structures include buildings, bridges, and other man-made features. Enhancing details such as doors, windows, and roofing can make a significant difference in the overall appearance of the structure. Consider adding interior details such as furniture, lighting, and figures to bring life to the buildings. Pay attention to architectural styles and historical accuracy, especially if you're modeling a specific era or location. Adding weathered signs, graffiti, and other realistic touches can further enhance the visual appeal and tell a story within your layout.
Creating Authentic Environments
To create an authentic environment for your layout, consider the era, location, and theme you're modeling. Research and gather reference materials to get a sense of the scenery and landmarks that existed during that time period. Pay attention to the vegetation, terrain, and architectural styles specific to your chosen era and location. Use materials such as foam, cork, and plaster to shape the landscape and create realistic contours and elevations. Consider incorporating water features, such as rivers and ponds, using resin or modeling clay. Adding details such as fences, road signs, and streetlights can further enhance the authenticity of your environment.
Operating and Running Trains
Understanding Train Operations
Operating trains on your layout involves understanding the basic concepts of railway operations. Familiarize yourself with train movements, signaling, and the use of switches. Trains operate on a system of tracks, and each track can have different destinations and purposes. Signals are used to indicate to train operators whether a track is clear or occupied, allowing for safe and efficient movement. Switches, also known as turnouts, are used to change the direction of trains from one track to another. Understanding these fundamental concepts will help you plan and execute realistic train operations on your layout.
Operating Signals and Switches
Using signals and switches is crucial in creating realistic train operations. Signals can be manual or automatic, and they inform train operators about the status of each track. Manual signals are controlled by the operator, while automatic signals react to the presence of trains. Determine where signals are needed on your layout based on track configurations and the level of realism you want to achieve. Switches allow trains to change tracks and navigate through junctions. Ensure that your switches are properly aligned, and consider using remote control mechanisms for ease of operation. By mastering the use of signals and switches, you can create a dynamic and engaging operating experience on your layout.
Working with Multiple Trains
Running multiple trains simultaneously on your layout adds complexity and excitement to your model railway. To operate multiple trains, you'll need to establish a system of tracks and blocks. Each train operates within a designated block, and signals and switches are used to control their movements. Ensure that your tracks are isolated from each other to prevent derailments and collisions. Consider using a dispatching system or timetable to schedule and coordinate the movements of your trains. With proper planning and coordination, you can create a dynamic and realistic simulation of a busy railway network on your layout.
Expandability and Modular Layouts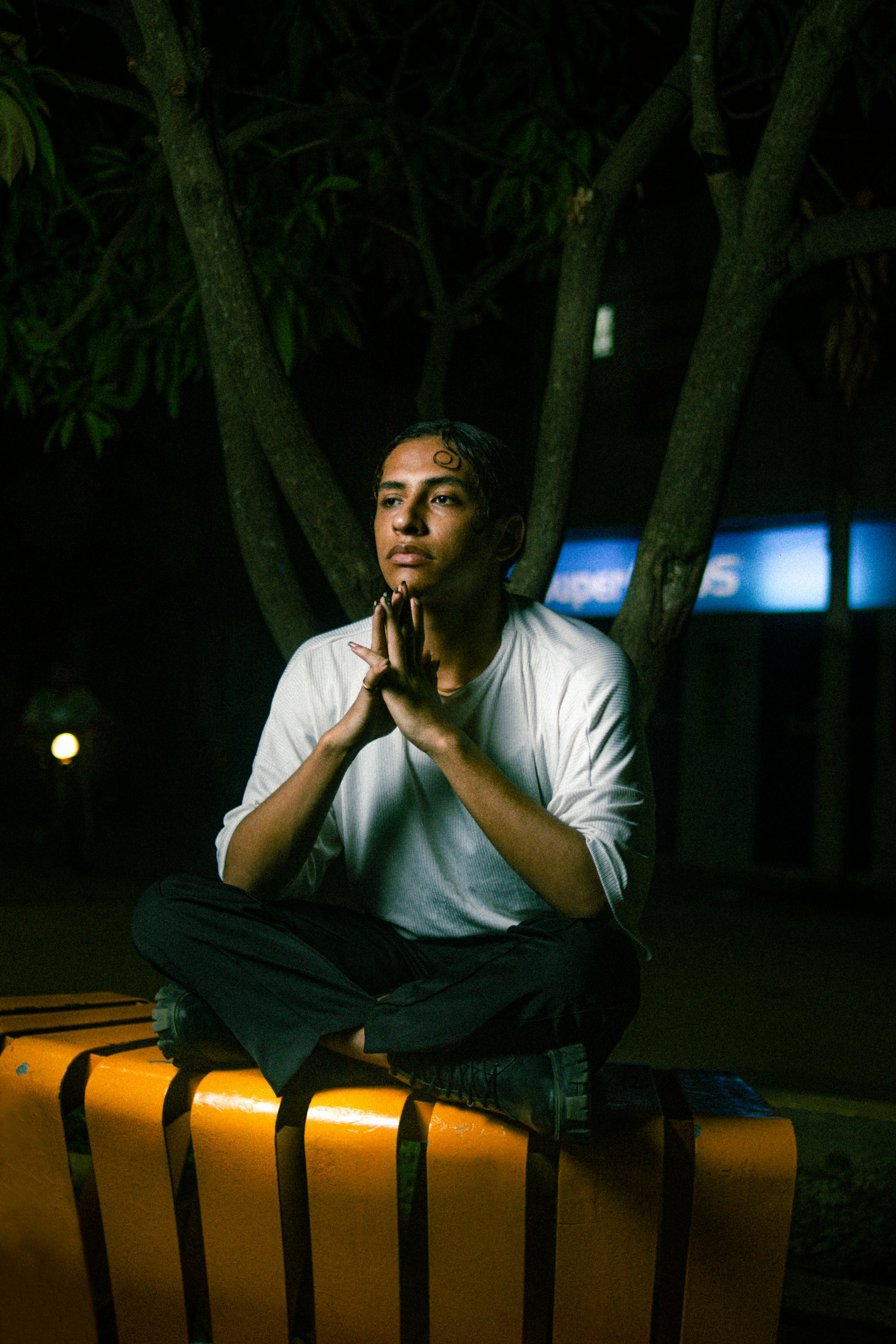 Benefits of Modular Layouts
Modular layouts offer flexibility and expandability, making them a popular choice among model railway enthusiasts. The modular design allows you to build your layout in sections or modules that can be connected and disconnected easily. This means you can start with a small layout and gradually expand it as you acquire more space or resources. Modular layouts also make it easier to transport and showcase your layout at exhibitions and events. Additionally, modular layouts promote collaboration and the sharing of ideas among fellow model railroaders, fostering a sense of community and camaraderie.
Joining Clubs and Exhibitions
Joining model railway clubs and participating in exhibitions is a great way to enhance your model railway experience. Clubs provide opportunities to learn from experienced model railroaders, participate in group projects, and share knowledge and resources. Exhibitions allow you to showcase your layout to a wider audience and receive feedback and inspiration from fellow enthusiasts. By joining clubs and participating in exhibitions, you can connect with like-minded individuals, expand your skills, and contribute to the model railway community.
Integration of Different Scales
One advantage of modular layouts is the ability to integrate different scales into your layout. If you have an interest in multiple scales, such as N scale and HO scale, you can create separate modules for each scale and connect them seamlessly. This allows you to enjoy the benefits of different scales without compromising on the overall layout design. Integration of different scales also adds visual interest and variety to your layout. Consider incorporating transitions or scenic elements to blend the different scales and create a cohesive and visually appealing composition.
Advanced Techniques and Upgrades
Kitbashing and Scratchbuilding
Kitbashing and scratchbuilding are advanced techniques that allow you to customize and create unique models for your layout. Kitbashing involves modifying and combining parts from commercially available kits to create a custom model. Scratchbuilding, on the other hand, involves building a model from scratch using raw materials such as plastic, wood, or metal. These techniques give you the freedom to create models that are specific to your layout's theme and era. They also provide an opportunity for creativity and personalization, allowing you to showcase your skills and unique style.
Advanced Trackwork
Advanced trackwork involves incorporating special track features and layouts into your model railway. This can include complex track configurations, such as crossovers, wyes, and yards, that replicate the operations of real railways. Diorama-style trackwork can also be used to create visually stunning scenes with elevated or underground tracks. Additionally, incorporating trackside structures, such as tunnels, bridges, and elevated platforms, adds another layer of complexity and realism to your layout. Advanced trackwork requires meticulous planning and precise execution, but the results can be visually impressive and rewarding.
Customizing Train Cars and Locomotives
Customizing train cars and locomotives allows you to personalize your rolling stock and make them unique to your layout. Consider repainting and weathering your trains to match the era and theme of your layout. Add custom decals or logos to replicate specific prototypes or create your own fictional railroad. Installing aftermarket parts, such as sound decoders or LED lighting, can also enhance the functionality and realism of your trains. With the right tools and techniques, you can transform standard train models into customized masterpieces that reflect your individual style and vision.
Troubleshooting and Maintenance
Identifying and Fixing Common Issues
Model railways can sometimes experience issues such as derailments, electrical problems, or mechanical failures. When troubleshooting these issues, it's important to approach them systematically. Start by identifying the specific problem, whether it's a misaligned track, a loose wire, or a faulty locomotive. Inspect your layout carefully and follow the flow of power and signals to locate the source of the problem. Once identified, take appropriate measures to fix the issue, such as realigning the track, tightening connections, or repairing the locomotive. Regular maintenance and inspections can help prevent these issues from occurring and ensure smooth operations on your layout.
Cleaning and Lubrication
Regular cleaning and lubrication are essential to keep your model railway running smoothly. Dust and debris can accumulate on the tracks and cause electrical problems and derailments. Use a track cleaning tool or a lint-free cloth dampened with a cleaning solution to remove dirt and grime from the tracks. Lubrication is important to reduce friction and ensure smooth movement of your trains. Apply a small amount of model train lubricant to moving parts such as wheels, axles, and gears. Be careful not to over-lubricate, as excess oil can attract dust and cause buildup. Regular cleaning and lubrication will help maintain the performance and longevity of your trains and tracks.
Regular Maintenance Schedule
Creating a regular maintenance schedule for your model railway is crucial to keeping it in optimal condition. Set aside dedicated time to inspect and clean your layout, paying attention to track alignment, electrical connections, and the overall condition of your trains and structures. Plan regular lubrication sessions to ensure smooth and quiet operation of your locomotives. Consider creating a checklist of tasks and establish a routine that works for you. By staying proactive and consistent with maintenance, you can prevent potential issues and enjoy trouble-free operations on your layout.
Community and Online Resources
Joining Forums and Discussion Groups
Joining model railway forums and discussion groups is a great way to connect with fellow enthusiasts, share ideas, and learn from experienced model railroaders. These online communities provide a platform for asking questions, seeking advice, and showcasing your own work. They also offer opportunities to participate in group projects, layout tours, and virtual exhibitions. By engaging in discussions and interacting with other enthusiasts, you can expand your knowledge, gain inspiration, and foster friendships within the model railway community.
Online Tutorials and Resources
The internet offers a wealth of online tutorials and resources to help you learn and master various aspects of model railway construction and operation. YouTube, for example, has countless tutorial videos on topics such as layout design, scenery techniques, and DCC programming. Websites and blogs dedicated to model railways often provide step-by-step guides, tips, and inspiration for all skill levels. Additionally, many manufacturers and hobby shops have online catalogs and instructional materials to assist you in choosing the right products and using them effectively. Take advantage of these online resources to enhance your skills and make the most of your model railway journey.
Sharing Tips and Experiences
Sharing your own tips, experiences, and progress is not only rewarding but also beneficial to the model railway community. Consider maintaining a blog or social media account where you can document your layout's development and showcase your achievements. Share photos, videos, and stories to inspire and educate others. Participate in online challenges and competitions to push your skills further and gain recognition within the community. By sharing your knowledge and experiences, you contribute to the collective growth and enjoyment of the model railway hobby.