If you've ever been captivated by the miniature worlds of model trains and want to embark on your own journey into the world of model railroading, this beginner's guide is here to help you get started. From choosing the right scale and track system to mastering basic techniques and creating stunning landscapes, this article offers a wealth of tips and tricks to kickstart your model railroading adventure. Whether you're a seasoned hobbyist or completely new to the hobby, this guide will provide you with the essential knowledge to build your own miniature railroad empire.
Getting Started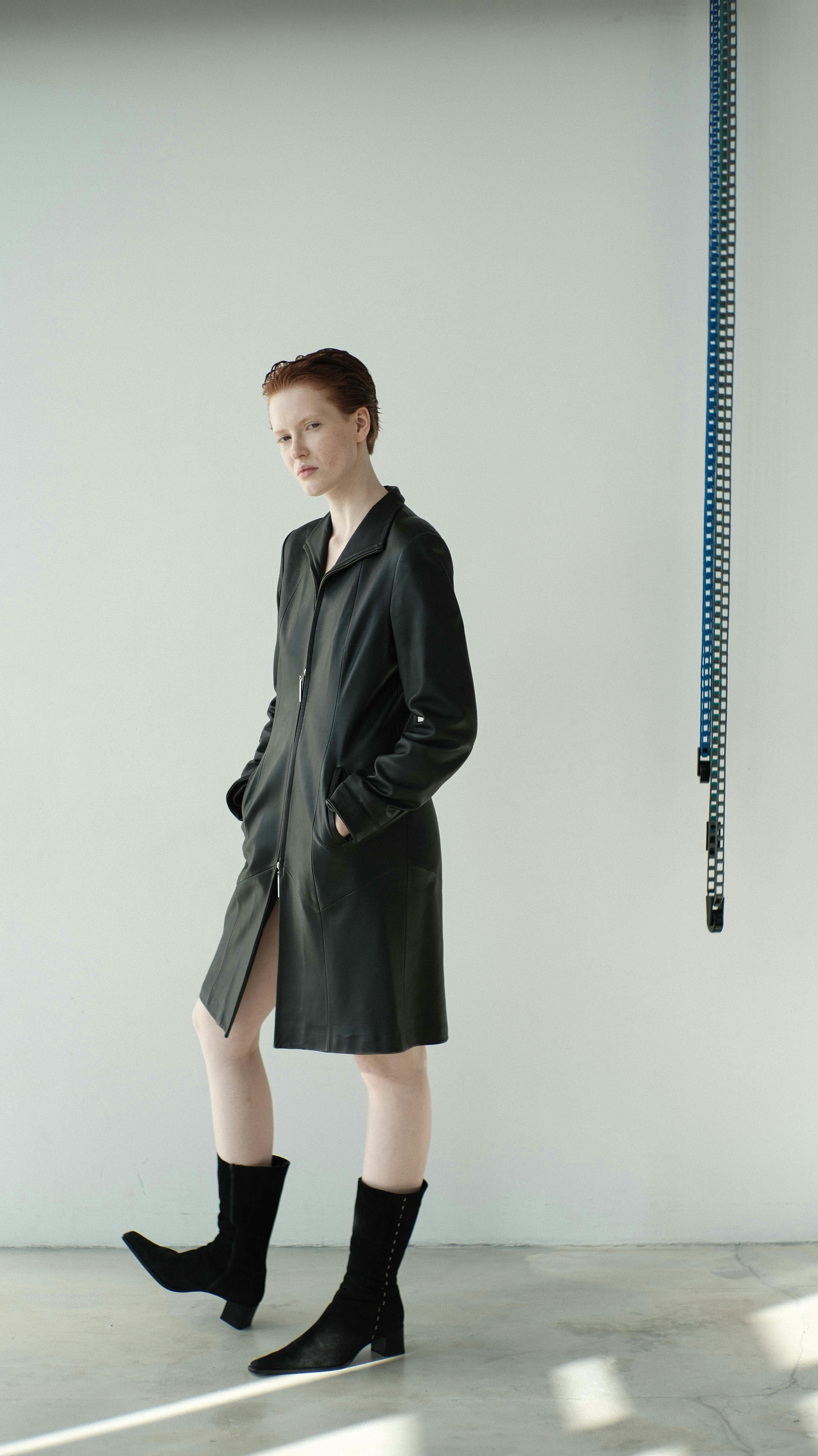 Choosing a Scale
When starting your journey into model railroading, one of the first decisions you'll need to make is choosing a scale. Scale refers to the ratio used to represent real-life objects in model form. There are several popular scales to choose from, such as HO, N, O, and G. Each scale has its own unique set of characteristics, including size, detail, and available accessories. Consider factors such as space availability, budget, and personal preference when selecting the scale that fits your needs.
Selecting a Theme
Once you have chosen a scale, it's time to select a theme for your model railroad. A theme helps provide a cohesive and visually appealing layout. Will your railroad be set in the bustling cityscape of the 1950s or the serene countryside of a bygone era? Maybe you want to recreate a specific historical event or region. Whatever theme you choose, make sure it excites you and reflects your interests. This personal touch will bring enjoyment and enthusiasm to your modeling experience.
Designing the Layout
Designing the layout of your model railroad is a crucial step that requires careful planning. Consider the available space in your home or dedicated model railroad room. Think about how you want the trains to move and interact with various elements of your layout. Sketch out your ideas on paper or use online layout design software to experiment with different track configurations. Pay attention to factors like curves, switches, and turnouts, as they will impact the flow and realism of your layout.
Setting Up the Layout
Planning the Benchwork
Before laying down any track, you'll need to plan and construct the benchwork that will support your model railroad. Benchwork refers to the framework on which the layout is built. You can choose from various materials such as plywood or open grid systems. Consider factors like stability, accessibility, and ease of modification when designing your benchwork. Measure and mark the dimensions of your planned layout on the benchwork to ensure accurate construction.
Laying the Track
With the benchwork in place, it's time to lay your track. Take the time to research and select track systems that are compatible with your chosen scale. Lay out the track plan you designed in the previous step, ensuring smooth curves and secure connections. Pay attention to proper track spacing and alignment, as these factors greatly influence the visual appeal and functionality of your layout. Use track connectors or solder joints to secure the track sections together.
Installing Wiring
Proper wiring is essential for the smooth operation of your model railroad. Plan your wiring layout before permanently installing it on the benchwork. Consider wiring blocks to divide your layout into sections, allowing for better control and troubleshooting. Use appropriate gauges of wire for different power needs and ensure proper polarity to prevent shorts. Take the time to label your wires for easier identification and maintenance in the future. Test the wiring connections before proceeding to the next steps of your model railroad construction.
Building the Landscape
Creating Mountains and Hills
Adding realistic mountains and hills to your model railroad brings depth and visual interest to your layout. Begin by shaping a base out of foam or plaster to form the terrain. Once the base is dry, layer it with scenic materials such as rocks, ground cover, and foliage. Consider using molds to create realistic rock formations and cliffs. Experiment with different colors and textures to achieve the desired effect. Don't forget to blend the mountains and hills seamlessly with the surrounding scenery.
Adding Trees and Foliage
Bringing your model railroad to life means incorporating trees and foliage into your landscape. Start by selecting appropriate tree types based on the region or era you are modeling. Use a variety of tree sizes and shapes for a more natural appearance. Incorporate ground cover and grass to add realism and depth to your scenery. Consider using static grass applicators to create intricate textures and mimic the look of real vegetation. Strategically place trees and foliage to create focal points and enhance the overall aesthetic of your model railroad.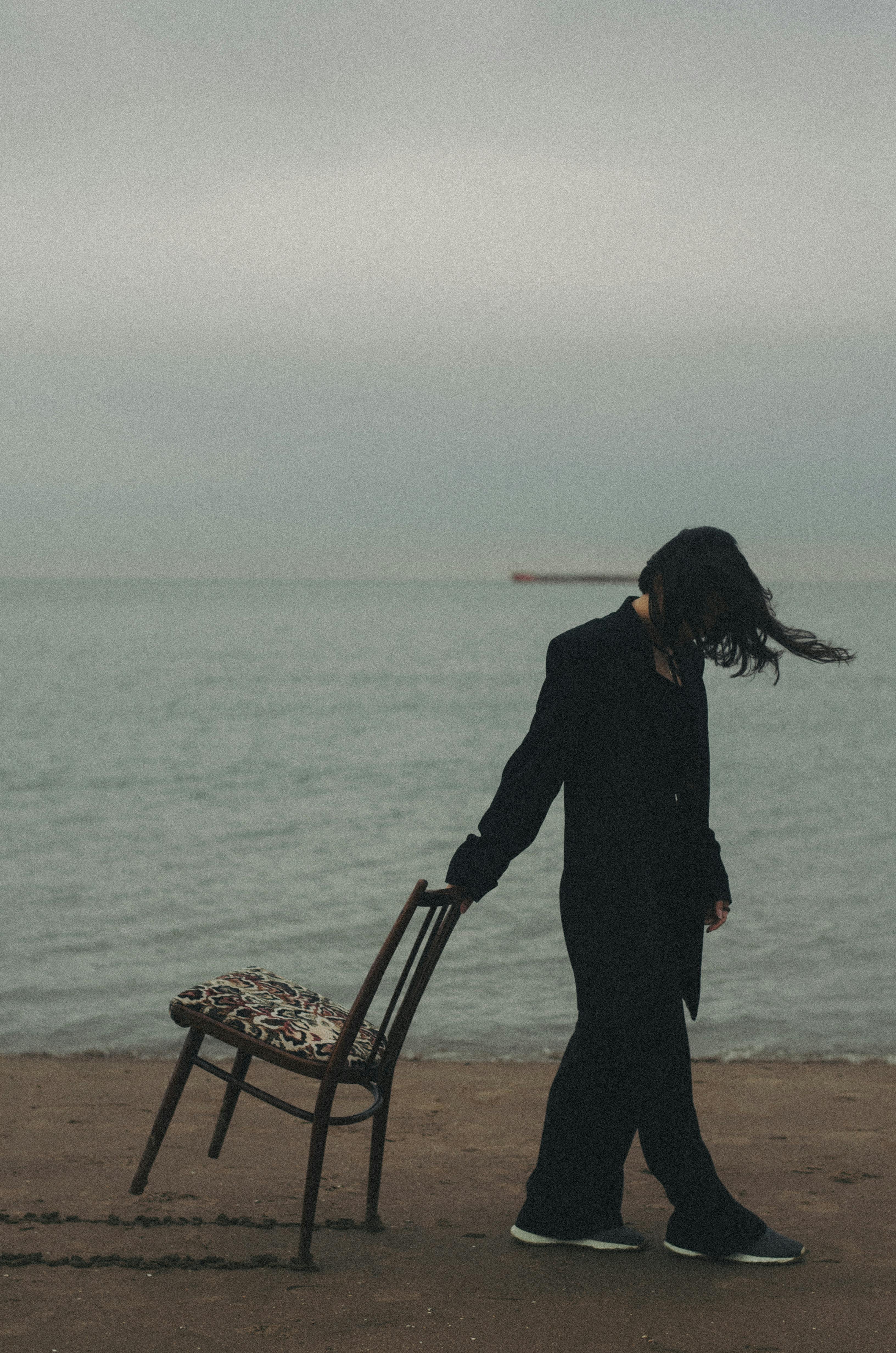 Constructing Roads and Bridges
To add a touch of realism, include roads and bridges in your model railroad layout. Begin by planning the locations and routes of the roads. Use suitable materials such as styrene or foam board to construct the roadbed. Paint the road surface with appropriate colors and markings to match the era or setting of your railroad. For bridges, choose designs that complement your theme and scale. Pay attention to details like weathering and aging to achieve a more authentic look. Incorporate realistic signage and vehicles to enhance the overall visual storytelling of your model railroad.
Modeling Structures and Buildings
Building Kits
Modeling structures and buildings for your layout can be a rewarding and creative process. Many manufacturers offer building kits that include pre-cut parts and step-by-step instructions. Choose kits that fit the scale and era of your model railroad. Follow the instructions carefully, ensuring accurate assembly and alignment. Consider customizing the buildings with unique paint schemes and weathering techniques to create a personalized touch. Add tiny details like window shades, doors, and signage to enhance the realism of your structures.
Making Scratch-built Structures
For a more personalized touch, consider scratch-building structures from raw materials. This approach allows for endless creativity and customization. Start by researching and collecting reference materials for the type of structure you want to build. Create a basic framework using suitable materials like styrene or wood. Add walls, roof, and other architectural elements using appropriate tools. Pay attention to details like windows, doors, and textures. Customize your scratch-built structures with unique paint schemes, weathering techniques, and interior details. This hands-on approach gives you complete control over the design and appearance of your structures.
Detailing and Weathering
To bring more realism to your structures and buildings, it's important to pay attention to details and weathering techniques. Add architectural details like window frames, trim, and rooftop accessories. Use appropriate paints and weathering powders to simulate aging, rust, and dirt. Pay attention to subtle details like faded paint, peeled posters, and chipped edges to create a lived-in look. Consider adding interior details like furniture, lighting, and figures to further enhance the realism and storytelling of your model railroad.
Adding Lighting and Effects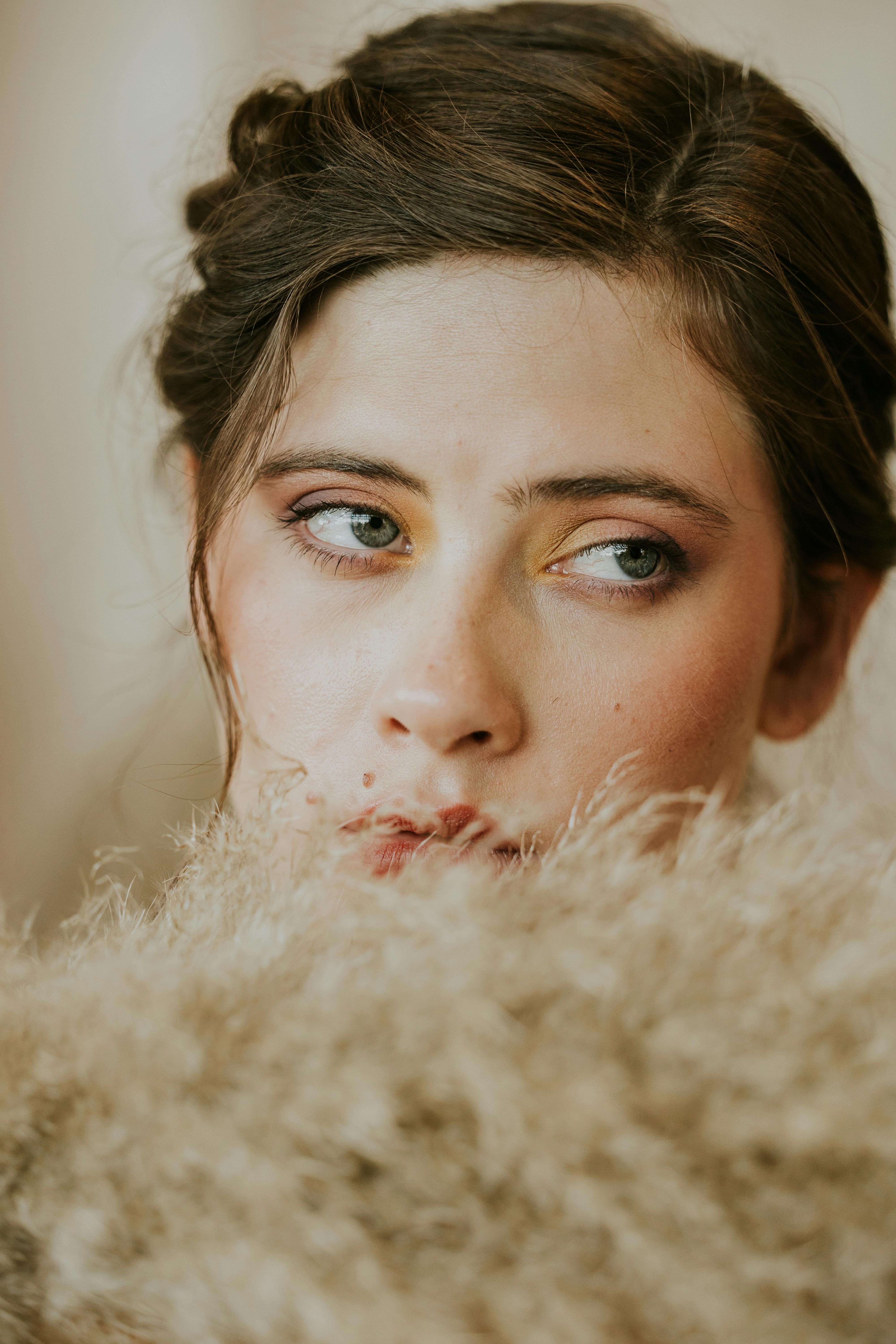 Choosing the Right Lighting
Lighting plays a crucial role in creating realistic scenes on your model railroad. Evaluate the various lighting options available, such as LED strips, individual bulbs, and fiber optics. Consider the color temperature and intensity of the lighting to match the mood and era of your layout. Install lighting fixtures strategically to highlight specific areas or create realistic effects like dawn or dusk. Experiment with different lighting techniques to achieve the desired ambiance and enhance the overall visual appeal of your model railroad.
Creating Realistic Scenes
Creating realistic scenes involves incorporating various elements into your model railroad layout. Pay attention to small details like road markings, signs, and street lights. Add vehicles, figures, and animals to bring life and movement to your scenes. Consider incorporating different weather effects, such as rain, snow, or fog. Experiment with materials like water effects to create realistic water bodies and rivers. Use weathering techniques on structures and buildings to simulate the effects of time and exposure. The combination of these elements will help create immersive scenes that captivate viewers and tell a story.
Incorporating Special Effects
To take your model railroad to the next level, consider incorporating special effects into your layout. Add smoke generators to create realistic steam effects on steam locomotives. Use sound modules to simulate train noises, announcer voices, or ambient sounds. Incorporate animated scenes like moving cranes, rotating windmills, or flickering streetlights. Consider adding realistic effects like fire, sparks, or lightning to create dramatic scenes. These special effects will engage the senses and add an extra layer of excitement to your model railroad.
Working with Trains
Selecting Locomotives and Rolling Stock
Selecting the right locomotives and rolling stock is crucial for the authenticity of your model railroad. Research the era, region, and types of trains that align with your chosen theme. Choose locomotives and rolling stock that are appropriate for your selected scale. Pay attention to the level of detail, quality, and compatibility with your chosen track system. Consider factors like era accuracy, available sound and lighting features, and the ability to add custom decals or weathering effects. Selecting the right trains will elevate the realism of your model railroad and enhance the overall experience.
Understanding Couplers and Train Operations
Understanding the different types of couplers and train operations is essential for smooth operation of your model railroad. Research the coupler systems used in your chosen scale and familiarize yourself with their installation and maintenance requirements. Consider factors like compatibility with various rolling stock manufacturers and the ability to perform realistic coupling and uncoupling operations. Learn about train operations, such as switching, coupling, and running multiple trains on the same layout. Mastering these aspects will ensure a more enjoyable and realistic operating experience.
Maintaining and Servicing the Trains
Regular maintenance and servicing of your model trains are vital for their longevity and optimal performance. Keep the wheels, axles, and couplers clean and free from debris. Inspect the locomotives and rolling stock regularly for any signs of wear or damage. Lubricate moving parts to ensure smooth operation. Follow the manufacturer's guidelines for maintenance and consult online resources or fellow model railroaders for specific tips and techniques. By properly maintaining and servicing your trains, you'll ensure their reliability, performance, and lifespan.
Electronics and Automation
Installing DCC Systems
Digital Command Control (DCC) systems allow for greater control and automation of your model railroad. Research and select a DCC system that suits your needs and budget. Install the system according to the manufacturer's instructions, connecting it to your track and power supply. Familiarize yourself with the functions and programming capabilities of the DCC system. Experiment with controlling multiple trains independently, programming routes, and creating realistic sound and lighting effects. DCC systems open up a world of possibilities for operating and automating your model railroad.
Creating Automatic Train Control
Automation brings convenience and realism to your model railroad. Explore the possibilities of automatic train control using sensors, magnets, and routing systems. Install and program the necessary components to detect the presence of trains, control signals, and manage train movements. Experiment with automatic stopping at stations, realistic acceleration and deceleration, and dynamic routing based on train schedules. Automating train control allows you to focus on other aspects of your layout and enjoy a more hands-off operating experience.
Adding Sound and Effects
Adding sound and effects to your model railroad enhances the overall sensory experience. Research and select sound modules that are compatible with your chosen scale and theme. Install speakers in strategic locations to create immersive soundscapes. Program the sound modules to produce realistic train noises, ambient sounds, and station announcements. Explore the possibilities of synchronized lighting effects, like flickering lanterns or flashing crossing signals. Adding sound and effects adds a layer of depth and realism that will delight both yourself and your viewers.
Model Railroad Clubs and Communities
Finding Local Clubs
Joining a model railroad club is a great way to connect with fellow enthusiasts and learn from experienced model railroaders. Research local clubs in your area and reach out to them for more information. Attend club meetings or open houses to get a sense of their activities and expertise. Joining a club provides access to valuable resources, knowledge, and support. You can learn new techniques, receive feedback on your layout, and participate in group projects or exhibitions. Being part of a model railroad club can greatly enrich your journey in the hobby.
Attending Exhibitions and Events
Attending model railroad exhibitions and events is an excellent opportunity to be inspired by the creativity of others and showcase your own layout. Research and mark your calendar for local and regional train shows, exhibitions, and conventions. These events bring together model railroaders from all skill levels and scales. Explore the layouts, engage in conversations, and gather ideas and inspiration. Share your own progress and receive valuable feedback from fellow enthusiasts. Attending exhibitions and events is a chance to immerse yourself in the fascinating world of model railroading.
Joining Online Forums
In addition to local clubs and events, online forums provide a platform to connect with model railroaders from around the world. Join online communities and forums dedicated to model railroading. Participate in discussions, ask questions, and share your experiences and progress. Online forums offer a vast wealth of knowledge, tips, and troubleshooting advice. You can find inspiration, seek guidance, and develop friendships with fellow enthusiasts who share your passion. Engaging in online communities broadens your horizons and allows you to connect with like-minded individuals beyond geographic limitations.
Troubleshooting Common Issues
Fixing Track Connectivity Problems
Track connectivity problems can significantly impact the performance of your model railroad. If you experience issues like intermittent power or erratic train movement, start by inspecting your track connections. Ensure all track sections are securely connected, and there are no loose or damaged wires. Clean the track and wheels regularly to remove dirt and debris that can disrupt electrical conductivity. Check the integrity of track switches, turnouts, and rail joiners for any signs of wear or improper alignment. Troubleshooting track connectivity issues requires patience and systematic inspection, but it's crucial for maintaining a reliable and enjoyable model railroad.
Addressing Power Interruptions
Power interruptions can cause frustration and disruption in your model railroad operation. If you encounter power issues like sudden losses or fluctuations, check your wiring connections for any loose or faulty connections. Ensure your power supply is capable of providing sufficient and stable power to your layout. Examine your wiring for any signs of short circuits or overloading. Consider adding surge protectors or voltage regulators to protect your equipment from electrical fluctuations. Addressing power interruptions requires careful inspection, and it's essential to diagnose and resolve the underlying cause to maintain a reliable power supply for your model railroad.
Resolving Locomotive Performance Issues
Locomotive performance issues can arise due to various factors, including dirty wheels, worn-out motor brushes, or improper track alignment. If you experience locomotives that hesitate, jerk, or fail to move smoothly, start by cleaning the wheels and track to remove any accumulated dirt or debris. Check the motor brushes in your locomotives and replace them if worn out. Inspect the alignment of the locomotive's wheels and pickups to ensure proper contact with the track. Consider performing regular maintenance tasks like lubrication and cleaning to keep your locomotives in optimal condition. Resolving locomotive performance issues requires patience and attention to detail but will ultimately result in smoother operation and increased enjoyment.
Conclusion
Reflecting on the Journey
Embarking on the journey of model railroading as a beginner is an exciting and fulfilling experience. Looking back on the progress and growth you've made throughout the process should bring a sense of pride and accomplishment. Remember the initial steps you took to choose your scale, select a theme, and design the layout. Reflect on the challenges you overcame in building the landscape, modeling structures, and adding lighting and effects. Recognize the skills you acquired in working with trains, electronics, and troubleshooting common issues. The journey of a model railroader is a continuous learning experience, and each step brings new discoveries and achievements.
Sharing Your Model Railroad with Others
As your model railroad project nears completion, consider sharing your creation with others. Invite friends, family, and fellow model railroaders to experience and appreciate your layout. Embrace the opportunity to exhibit your model railroad at local train shows or open houses. Engage with visitors, answer their questions, and receive feedback on your work. By sharing your model railroad, you create connections, inspire others, and become part of the vibrant model railroading community. The joy and satisfaction of seeing others appreciate your artistic and technical efforts make the journey all the more worthwhile.