Are you a passionate model railroader who loves the challenge of creating intricate N scale layouts? If so, you're in for a treat! This article is packed with a plethora of tips and tricks that will take your N scale model railroading to the next level. From choosing the perfect scenery to creating realistic weathering effects, we've got you covered. So grab your tools, dust off your trains, and get ready to embark on a journey filled with creativity and excitement.
Planning Your Layout
Choosing the right space
When planning your N scale model railroad layout, it's important to consider the space you have available. Whether it's a spare room, a basement, or a dedicated area in your garage, you'll want to choose a space that is large enough to accommodate your desired layout design. Consider factors such as accessibility, lighting, and ventilation to make sure the space is suitable for your hobby.
Mapping out your design
Before diving into the assembly process, it's essential to map out your design on paper or using computer software. This will help you visualize how your layout will look and allow you to make any necessary adjustments before starting construction. Consider elements such as track configuration, scenery placement, and the overall theme of your model railroad. This step will save you time and effort in the long run.
Considering track configurations
One of the most exciting aspects of N scale model railroading is choosing and configuring your track. You have a wide range of options to choose from, including straight tracks, curves, turnouts, and crossovers. Take your time to research different track configurations and consider the available space you have. Experimenting with different layouts can help you find the perfect track design that suits your vision for your model railroad.
Selecting and Preparing Your Materials
Choosing the right track
Selecting the right track for your N scale model railroad is crucial for the smooth operation of your trains. N scale tracks come in different types such as code 80, code 55, and flex tracks. Code 80 tracks are more forgiving for beginners, while code 55 tracks provide more realistic appearance. Flex tracks offer flexibility in creating curved sections. Consider your skill level, budget, and desired level of realism when choosing the track for your layout.
Preparing the baseboard
Before laying down the track and scenery, you need to prepare the baseboard. Ensure that it is sturdy, level, and can support the weight of your model railroad. Sand the surface to create a smooth foundation and apply a base coat of paint to prevent moisture damage. You can also consider adding a cork or foam underlay for soundproofing and to provide a realistic terrain feel.
Selecting scenery materials
When it comes to scenery materials, the options are limitless. From grass mats and trees to buildings and rock formations, you can create a lifelike environment for your model railroad. Research different scenery ideas to match the theme of your layout and choose materials that are suitable for N scale. Pay attention to details like texture, color, and scale to create a visually appealing and cohesive scenery.
Assembling the Track
Laying down the track
Now that you have your baseboard prepared and track in hand, it's time to lay down the track. Start by marking the centerline of your track on the baseboard using a pencil or masking tape. Lay down the straight sections first, ensuring they are aligned properly. Next, add the curves and turnouts according to your track plan. Use track nails or adhesive to secure the track to the baseboard, making sure it is smooth and level.
Connecting the sections
To ensure smooth operation of your trains, it's crucial to properly connect the different track sections. Use rail joiners or solder the joints to create secure electrical connections between the tracks. Check for any gaps or misaligned sections and make corrections as necessary. Pay attention to the alignment of turnouts so that the train wheels can pass through them smoothly.
Testing the track
Before proceeding to the next steps of wiring and scenery, it's essential to test your track for proper electrical connectivity. Use a multimeter to check for any loose connections, continuity issues, or shorts. Run a test train along the track to ensure smooth and uninterrupted movement. If there are any issues, troubleshoot and fix them before proceeding to the next stage of your model railroad construction.
Wiring and Powering Your Layout
Understanding wiring basics
Wiring is a crucial aspect of your N scale model railroad. It provides power to the track, allows for train control, and enables operation of accessories such as lights and signals. Understanding the basics of wiring, such as polarity, bus wires, and feeder wires, is crucial for a successful layout. Research and familiarize yourself with wiring techniques specific to N scale model railroading to ensure a reliable and efficient electrical system.
Selecting the appropriate power supply
Choosing the right power supply for your model railroad is essential to avoid damage to your trains and ensure smooth operation. Consider factors such as the number and type of locomotives you'll be running, the length of your track, and any accessories that require power. Consult the manufacturer's recommendations for your specific equipment and invest in a quality power supply that meets your layout's requirements.
Securing and hiding wiring
Once your wiring is in place, it's important to secure and hide it for a clean and aesthetically pleasing layout. Use wire clips, cable ties, or even wire channels to neatly organize and secure the wires along the baseboard. Consider installing a wiring channel or tunnel to hide larger bundles of wires. Be mindful of the location of your wiring to prevent accidental damage during scenery installation and future maintenance.
Creating Realistic Scenery
Researching scenery ideas
Creating realistic scenery is an exciting part of N scale model railroading. Take the time to research different scenery ideas that match the theme and era of your layout. Whether you're recreating a specific location or building a fictional landscape, gather inspiration from books, magazines, online forums, and real-life observations. The more research you do, the better-equipped you'll be to create a visually stunning and cohesive scenery.
Building mountains and hills
Adding mountains and hills to your layout can provide depth and realism to your scenery. Use foam insulation boards or sculpting materials to create the desired elevation. Apply plaster cloth to create a solid surface, and then paint and weather the terrain to match your desired look. Add details such as rocks, trees, and grass to complete the natural landscape.
Adding realistic vegetation
Vegetation plays a crucial role in making your scenery come to life. Incorporate a variety of trees, bushes, and plants to create a realistic environment. Use realistic foliage materials such as static grass, flocking, and various grades of ground foam. Experiment with different colors and textures to mimic the natural diversity found in the real world. Pay attention to scale and placement to maintain realism and avoid overcrowding.
Painting and Weathering
Choosing the right paints
Painting is an essential step in bringing your model railroad to life. Choose paints specifically formulated for model railroading to ensure proper adhesion and durability. Consider factors such as the era of your layout, weathering effects, and the type of material you're painting. Acrylic paints are a popular choice due to their versatility, ease of use, and quick drying time. Invest in a range of colors to add depth and realism to your structures, scenery, and rolling stock.
Applying weathering techniques
Weathering adds character and realism to your model railroad. Use techniques such as dry brushing, washes, and airbrushing to create the effects of rust, dirt, and wear on your structures and rolling stock. Experiment with different weathering powders and paints to achieve the desired effect. Start with subtle weathering and gradually build up layers to avoid overdoing it.
Adding realistic details and textures
Small details and textures are what make your model railroad truly stand out. Adding details such as graffiti, signage, figures, and accessories brings life and realism to your scenes. Consider the era and location of your layout and incorporate appropriate details. Use materials such as styrene, brass, and wood to create textures such as brick, wood grain, or metal siding. Pay attention to scale and placement to maintain the overall realism of your model railroad.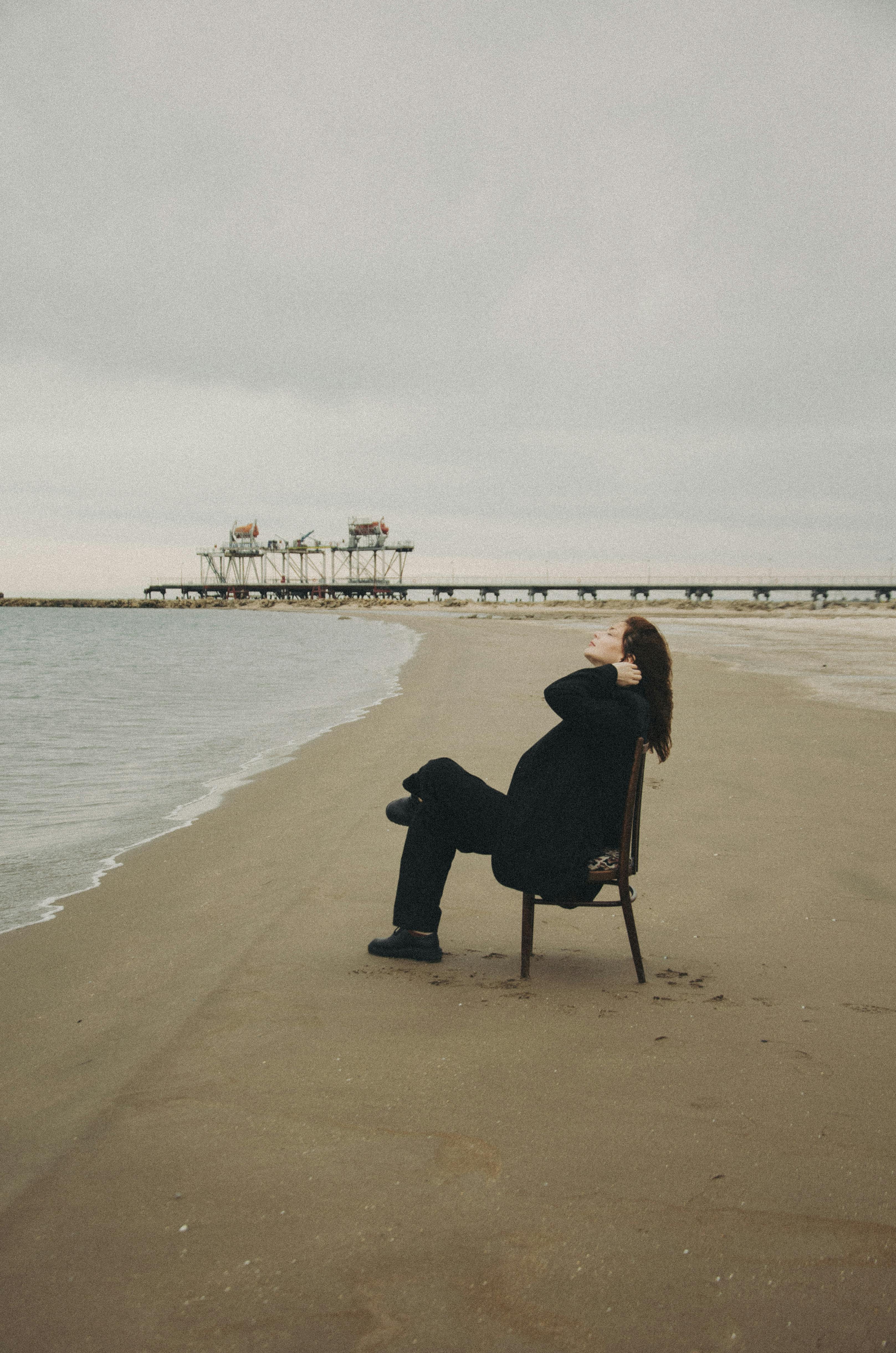 Installing Structures and Accessories
Choosing and positioning structures
Selecting and placing structures is an exciting part of model railroading. Choose structures that match the era and theme of your layout, whether it's a bustling city or a quiet countryside. Consider factors such as scale, detail, and compatibility with your track layout. Position buildings and structures realistically based on their purpose and real-world functionality. Take into account factors like access to tracks, roads, and scenic elements when positioning your structures.
Adding small details and accessories
Small details and accessories can greatly enhance the realism of your model railroad. Add elements such as vehicles, people, signs, and streetlights to bring life to your scenes. Consider the scale and placement of these details to maintain realism. Pay attention to the small details, such as realistic weathering on vehicles or figures interacting with the scenery, to create a visually engaging and convincing model railroad.
Creating realistic scenes
A successful model railroad tells a story through its scenes. Create realistic scenes that evoke emotions and capture the essence of your chosen era or location. Consider factors such as lighting, weathering, human interaction, and overall composition when designing your scenes. Incorporate elements such as landscaping, buildings, vehicles, and figures to create a dynamic and visually appealing model railroad.
Enhancing Your Model Railroad with Lighting
Using different types of lighting
Lighting is a powerful tool in setting the mood and enhancing the realism of your model railroad. Experiment with different types of lighting, such as LED strips, spotlights, and fiber optics, to create different lighting effects. Use warm white lights for indoor scenes, cool white lights for outdoor scenes, and colored lights to simulate specific lighting conditions. Dimmer switches or digital control systems can add versatility and allow you to adjust lighting levels to suit different scenarios.
Creating different lighting effects
Lighting effects can add an extra layer of realism to your model railroad. Consider adding flickering lights for fire or welding effects, simulate daylight variations with sunrise and sunset lighting, or create the illusion of moving headlights using LEDs and timers. Experiment with different lighting techniques to bring your scenes to life and draw attention to specific details or areas of interest.
Positioning and connecting lighting fixtures
Proper positioning and wiring of lighting fixtures are essential for a professional-looking model railroad. Consider the angle and intensity of lighting to highlight specific areas or create a specific mood. Conceal wiring by running it under the baseboard or utilizing wiring channels to maintain a clean and tidy appearance. Test the lighting effects before permanently attaching fixtures to ensure the desired results are achieved.
Maintaining and Troubleshooting Your Layout
Regular cleaning and dusting
Regular maintenance is necessary to keep your model railroad running smoothly. Dust and debris can accumulate on the tracks, causing poor electrical conductivity. Use a soft brush or track cleaning car to remove dirt and regularly clean the wheels of your locomotives and rolling stock. Dust structures and scenery using a soft cloth or brush to maintain their overall appearance and prevent any long-term damage.
Fixing track and wiring issues
Occasionally, you may encounter issues with track or wiring that require troubleshooting and repairs. Inspect the track for any loose connections, damaged rails, or misaligned sections. Check for any loose or frayed wires and ensure all connections are secure. Repair or replace any faulty components promptly to avoid potential derailments or electrical issues.
Preventing common problems
Prevention is better than cure when it comes to maintaining your model railroad. Take steps to minimize common issues such as dust accumulation, track dirt, and electrical shorts. Regularly inspect the layout for any signs of wear and tear and address them promptly. Properly secure and protect wiring to prevent accidental damage during construction and avoid overcrowding tracks with too many trains or accessories.
Joining Online Communities and Clubs
Finding N scale model railroad communities
Joining online communities is a great way to connect with fellow N scale model railroad enthusiasts. Look for forums, message boards, and social media groups dedicated to N scale model railroading. These communities provide a platform to share experiences, seek advice, and learn from others who share the same passion.
Benefits of joining clubs and forums
Joining model railroad clubs and forums offers numerous benefits to N scale enthusiasts. You can participate in group projects, attend workshops, and benefit from collective knowledge and experiences. Clubs often organize exhibitions and activities, giving you an opportunity to showcase your layout and learn from other model railroaders. Additionally, being part of a community allows you to stay updated on the latest trends, techniques, and products in the N scale model railroading world.
Sharing and learning from fellow enthusiasts
One of the most enjoyable aspects of being part of a model railroad community is the opportunity to share your progress, ideas, and challenges with others. Whether it's through online forums, club meetings, or model railroad conventions, you can share your layout photos, discuss techniques, and inspire others with your creativity. Likewise, you can learn from fellow enthusiasts, gain inspiration from their layouts, and receive valuable advice and feedback to improve your own model railroad.