If you're new to the world of model railroading, then this article is tailor-made for you! From the basics to the finer details, "Model Railroading for Newcomers: Essential Tips and Techniques" will guide you through everything you need to know to embark on this exciting hobby. Whether you're looking to build your own miniature railway or simply want to appreciate the craftsmanship of model trains, this article has got you covered. So grab your conductor's hat and get ready to explore the wonderful world of model railroading!
Choosing the Right Scale
Consider the available space
When starting out with model railroading, it's important to take into account the space you have available. Whether you have a large basement or a small room, the size of your layout will largely depend on the scale you choose. If you have limited space, you may want to consider a smaller scale such as N or Z, which require less room compared to larger scales like HO or O. However, if you have ample space, you might opt for a larger scale to create a more detailed and impressive layout.
Research the different scale options
Before diving into model railroading, it's crucial to research the different scale options available. Each scale has its own distinct characteristics and advantages. The most popular scales include N, HO, O, and G. N scale is the smallest, allowing for intricate details in a compact space, while G scale is the largest, ideal for outdoor garden railroads. Take your time to explore the various scales and their pros and cons to find the one that best suits your preferences and goals.
Evaluate your own preferences
Choosing the right scale ultimately comes down to personal preference. Ask yourself what aspects of model railroading appeal to you the most. Are you fascinated by realistic detailing and intricate scenery? Or are you more interested in the mechanical aspects, such as locomotive operations? Understanding your own preferences will help you make an informed decision when selecting a scale. Remember, there's no right or wrong scale – it's all about what brings you joy and satisfaction in your model railroad journey.
Planning Your Layout
Create a rough sketch of your layout
Before embarking on building your model railroad, it's essential to have a plan in place. Start by creating a rough sketch of your desired layout. Consider the available space, the scale you've chosen, and your envisioned theme and era. Sketch out the placement of tracks, structures, and scenery elements. This will give you a visual representation of your layout and help you make any necessary adjustments before beginning construction.
Decide on the theme and era
Model railroading allows you to bring your own creative vision to life. To give your layout a cohesive and captivating look, decide on a theme and era. Do you envision a bustling cityscape with towering skyscrapers? Or perhaps a peaceful countryside with quaint villages and rolling hills? Additionally, choose an era that resonates with you – whether it's the steam-dominant era of the past or the modern-day diesel and electric locomotives. Defining your theme and era will guide your decisions throughout the model railroad construction process.
Consider track configurations
The track configurations you choose will greatly impact the flow and functionality of your model railroad. There are various types of track configurations, including point-to-point, loop, and continuous run. Point-to-point layouts have two endpoints where trains operate back and forth, while loop layouts have trains continuously circulating on a closed loop of track. Continuous run layouts allow for long uninterrupted operations. Consider the space available, the type of operations you prefer, and the theme and era you've chosen when selecting a track configuration.
Include elements of scenery
Creating a realistic and immersive environment for your model railroad involves incorporating elements of scenery. From trees and mountains to roads and buildings, scenery adds depth and visual interest to your layout. Research different scenery materials such as foam, plaster, and paper mache to determine which best suits your needs. Experiment with terrain modeling techniques to create realistic landscapes that capture the essence of your chosen theme and era. By including elements of scenery, you'll bring life to your model railroad and enhance the overall experience.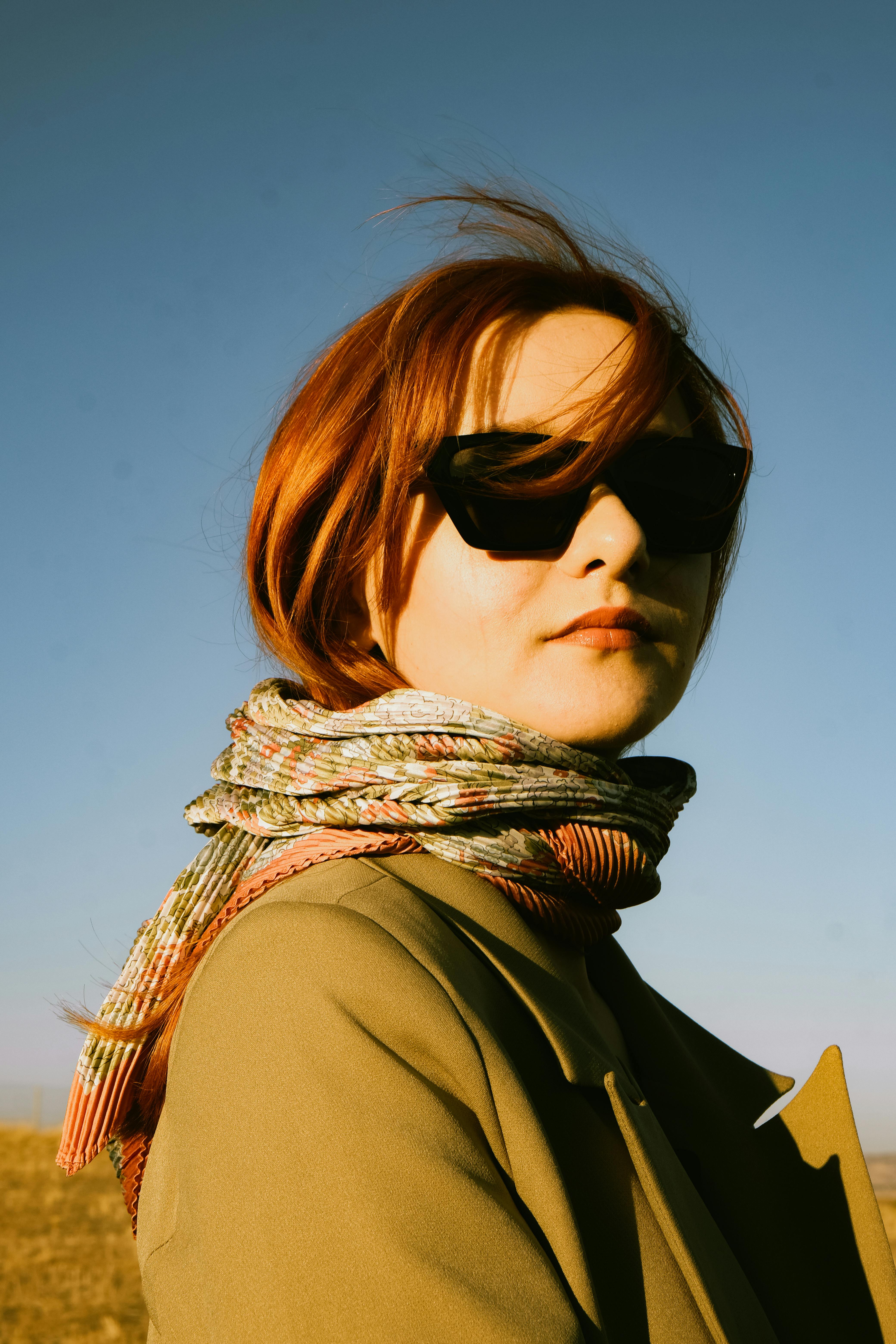 Selecting the Right Track
Choose between flexible and sectional track
When selecting track for your model railroad, you'll typically have the option of choosing between flexible and sectional track. Flexible track comes in long rolls that allow for smooth curves and custom layouts, whereas sectional track comes in pre-formed straight and curved pieces. The choice between flexible and sectional track depends on your skill level and the level of customization you desire. Flexible track provides more freedom to create unique track layouts, while sectional track is easier to work with for beginners.
Consider different track materials
Track is available in various materials, including brass, nickel silver, and steel. Each material has its own advantages and considerations. Brass track is durable and corrosion-resistant, but it requires regular cleaning to maintain proper electrical conductivity. Nickel-silver track offers good conductivity and is less prone to corrosion, making it a popular choice among model railroaders. Steel track, while less common, is budget-friendly but may require additional weatherproofing measures. Consider the specific requirements of your chosen scale and the level of maintenance you're willing to undertake when selecting track materials.
Evaluate the track system's compatibility with your chosen scale
Ensure that the track system you choose is compatible with the scale you've selected for your model railroad. Different scales have different track systems, and using a track system that matches your chosen scale will make it easier to source accessories, rolling stock, and locomotives. It's also important to consider the availability of track components such as switches, crossings, and turnouts in your chosen track system. Compatibility with your chosen scale will ensure a smoother construction and operation of your model railroad.
Understanding Wiring and Electronics
Learn about basic wiring principles
To effectively operate your model railroad, it's crucial to have a basic understanding of wiring principles. Learn about concepts such as polarity, voltage, and amperage. Understand how to connect wires to track sections, switches, and other electrical components. Familiarize yourself with wiring diagrams and color coding to ensure safe and efficient electrical connections. Taking the time to learn about basic wiring principles will help you troubleshoot and maintain your model railroad effectively.
Understand the different types of electrical components
Model railroading involves a variety of electrical components that contribute to the functioning and realism of your layout. Become familiar with different types of components such as power packs, transformers, and control panels. Learn how these components interact with each other and affect locomotive operations. Additionally, explore lighting options to enhance the visual appeal of your model railroad. Understanding the different types of electrical components will give you greater control over the operations and aesthetics of your layout.
Consider using Digital Command Control (DCC) systems
Digital Command Control (DCC) systems have revolutionized model railroading by providing greater control and realism. Consider using a DCC system to power and control your model railroad. DCC systems allow you to individually control multiple locomotives on the same track, adjust speeds, and program various functions. They also enable realistic sound and lighting effects. While DCC systems may require a higher initial investment, they provide an enhanced level of control and customization for your model railroad.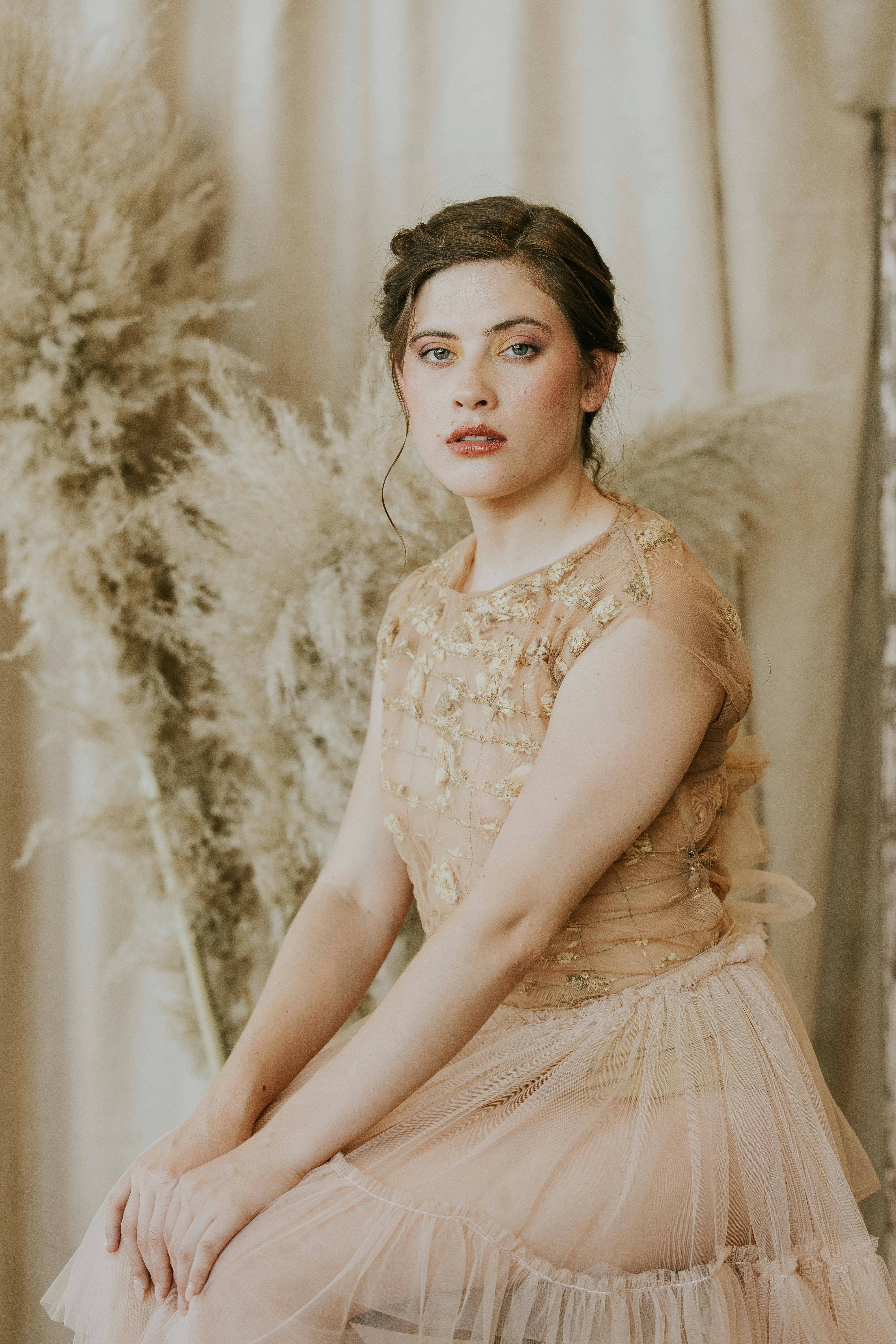 Building and Customizing Structures
Start with simple kits
When it comes to building structures for your model railroad, it's best to start with simple kits. Model railroad kits are available for a wide range of structures, including houses, industrial buildings, and even entire towns. Beginners should choose kits that have clear instructions and require minimal tools and skills. Starting with simple kits will help you gain confidence and develop basic assembly techniques. As you gain experience, you can move on to more complex and detailed kits or even explore scratch-building your own structures.
Learn basic structure assembly techniques
Building structures for your model railroad requires basic assembly techniques. Learn how to properly cut, glue, and paint different building materials such as plastic, wood, and resin. Understand how to create realistic textures and weathering effects to enhance the authenticity of your structures. Pay attention to details such as windows, doors, and roofing materials to bring your structures to life. Practice these basic assembly techniques to improve your skills and create visually appealing structures for your model railroad.
Explore advanced customization options
Once you've mastered the basics of structure assembly, you can explore advanced customization options to add a personal touch to your model railroad. Consider adding interior details to your buildings, such as furniture, lighting, and figurines. Experiment with weathering techniques to give your structures a worn and realistic appearance. Customize signage and decals to reflect the era and theme of your layout. Advanced customization allows you to create unique and captivating scenes that truly showcase your creativity and passion for model railroading.
Creating Realistic Landscapes
Research different scenery materials
Creating realistic landscapes is an essential part of model railroading. Research different scenery materials to find the ones that best suit your desired environment. Materials such as ground foam, static grass, and flocking can be used to simulate grassy areas, while various shades of brown and gray can mimic earth and dirt. Woodland Scenics and other manufacturers offer a wide range of scenery materials designed specifically for model railroading. Experiment with different materials to achieve the desired look and texture for your landscape.
Learn about terrain modeling techniques
Terrain modeling is the art of creating realistic landforms and contours for your model railroad. Learn about techniques such as sculpting with plaster or foam, carving mountains and valleys, and creating realistic water features. Utilize tools such as knives, wire brushes, and sandpaper to shape and texture the terrain. Consider natural elements such as rock formations, cliffs, and waterfalls to add visual interest and variety. Mastering terrain modeling techniques will elevate the realism of your model railroad and make it truly captivating.
Add details such as trees, roads, and buildings
To bring your model railroad landscape to life, it's important to pay attention to details. Add elements such as trees, roads, and buildings to enhance the realism and create a sense of depth. Trees can be made from various materials such as wire armatures and foam foliage, while roads can be created using modeling paste or textured paper. Consider incorporating structures such as bridges, tunnels, and stations to add focal points and create visual interest. By adding these details, you'll create a captivating and immersive world for your model railroad.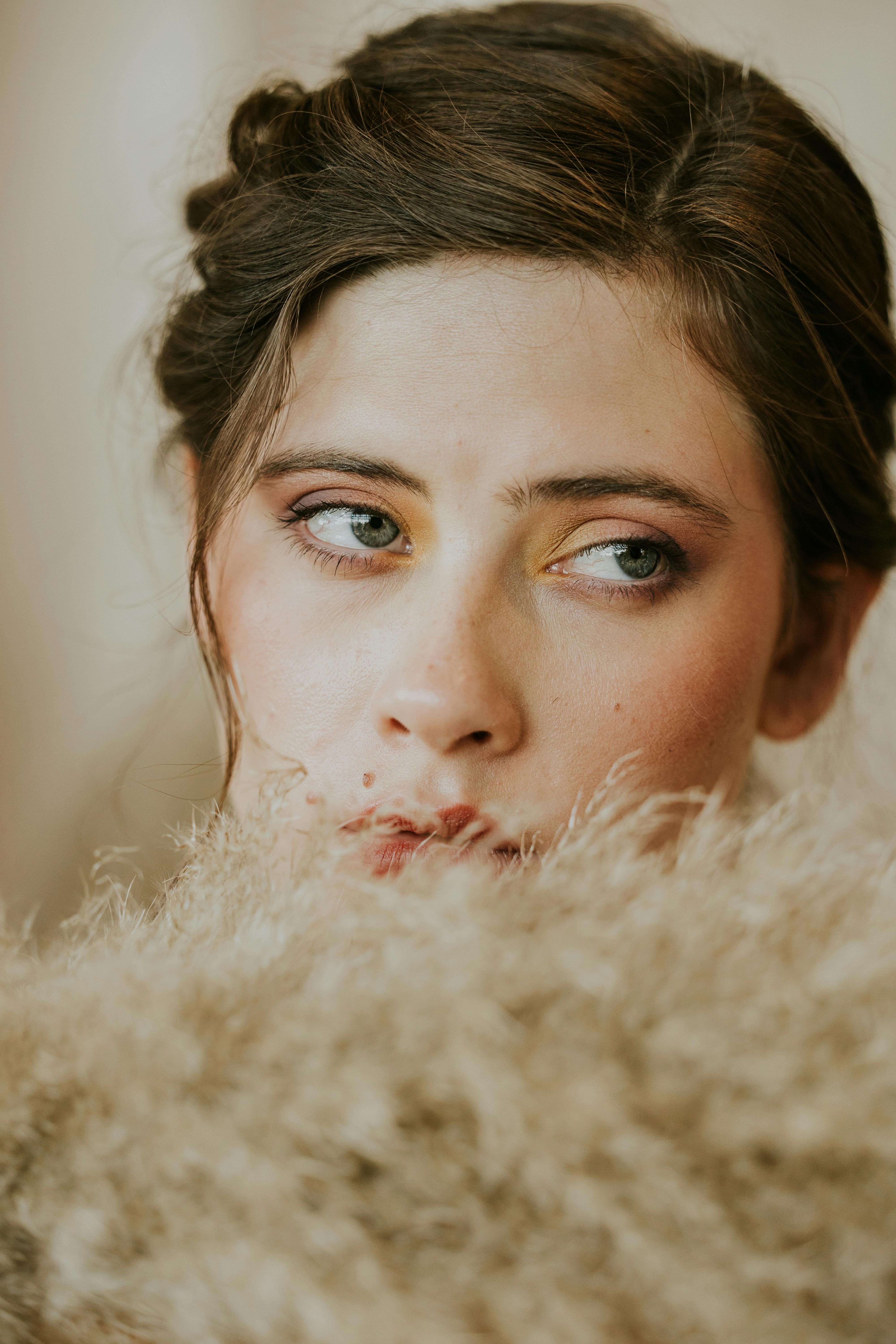 Mastering Weathering Techniques
Learn about weathering powders and paints
Weathering is the process of adding realistic wear and tear to your locomotives and rolling stock. Learn about weathering powders and paints, which can be used to simulate rust, dirt, and grime. Weathering powders can be applied using brushes or airbrushes, while weathering paints can be airbrushed or hand-painted onto your models. Experiment with different colors, layers, and techniques to achieve the desired level of weathering and authenticity. Weathering adds character and depth to your models, making them appear more realistic and true to life.
Practice weathering locomotives and rolling stock
To master weathering techniques, practice on locomotives and rolling stock. Start with older, less expensive models or ones that you won't mind experimenting on. Apply weathering powders or paints to simulate wear and tear, faded paint, or oil stains. Pay attention to areas that naturally accumulate dirt and grime, such as wheels, exhaust stacks, and undercarriages. Experiment with different weathering techniques and intensities until you achieve the desired level of realism. Remember, weathering is subjective, so trust your artistic instincts and have fun with the process.
Experiment with different techniques for realistic effects
Don't be afraid to experiment with different weathering techniques to achieve realistic effects. Try using washes to highlight details and create depth, or use chipping techniques to simulate worn-off paint. Explore methods such as dry brushing or stippling to add texture and create subtle weathering effects. Consider using masking techniques to create realistic paint chipping or masking off areas to create sharp, crisp edges. The more you experiment, the more you'll discover new and exciting ways to achieve stunning weathering effects on your locomotives and rolling stock.
Operating Your Model Railroad
Learn about train operations and signaling
Once your model railroad is built and your trains are running smoothly, it's time to learn about train operations and signaling. Familiarize yourself with the basic rules of operation such as signals, switches, and block control. Understand the different types of signaling systems and how they can be implemented on your layout. Learn about train movements, including switching, coupling, and uncoupling. By gaining knowledge of train operations and signaling, you'll be able to create realistic train movements and enhance the overall experience of operating your model railroad.
Explore different operational styles
Model railroading offers various operational styles to suit different preferences and interests. Whether you prefer prototypical operations, where trains follow a specific timetable and schedule, or more relaxed operations where you can simply enjoy watching your trains run, there's an operational style for everyone. Explore different styles such as realistic operations, showcase operations, or even fantasy-based operations. Find the style that resonates with you and brings the most enjoyment to your model railroad experience.
Consider joining a local model railroad club
One of the best ways to enhance your model railroad experience is to join a local model railroad club. These clubs provide opportunities to connect with fellow enthusiasts, learn from experienced model railroaders, and gain inspiration from their layouts. Club members often organize operating sessions, layout tours, and group projects. They can also provide valuable guidance and support as you navigate the challenges and intricacies of model railroading. Joining a club will allow you to expand your knowledge, make lasting friendships, and be a part of a vibrant and supportive community.
Troubleshooting and Maintenance
Identify and fix common electrical issues
As with any complex system, model railroads can encounter electrical issues from time to time. It's important to familiarize yourself with common electrical problems and how to troubleshoot them. Issues like short circuits, poor connectivity, or locomotive performance can often be attributed to wiring or track problems. Learn how to identify these issues and fix them efficiently. Regularly inspect and maintain your wiring, track, and locomotives to prevent or address potential electrical problems. By understanding troubleshooting techniques and performing routine maintenance, you'll keep your model railroad running smoothly.
Maintain proper track and locomotive cleanliness
Keeping your track and locomotives clean is essential for smooth operation and longevity. Dried dirt, dust, and debris can impede conductivity and cause track issues. Regularly clean your track using a track cleaning car, track eraser, or a lint-free cloth dampened with a mild cleaning solution. Similarly, clean your locomotives by gently wiping them with a soft cloth to remove any dirt or residue. Take care not to damage delicate parts or decals during the cleaning process. By maintaining proper track and locomotive cleanliness, you'll ensure reliable performance and prolong the lifespan of your equipment.
Understand how to repair and replace components
Over time, model railroad components may require repair or replacement. Familiarize yourself with basic repair techniques for locomotives and rolling stock, such as replacing gears, wheels, or couplers. Learn how to solder and desolder electrical connections, replace faulty switches or wiring, and repair damaged structures. Stock up on essential spare parts and components specific to your scale and model types. By having the necessary skills and knowledge to repair and replace components, you'll be able to address any issues that may arise and keep your model railroad running smoothly.
Connecting with the Model Railroading Community
Attend model railroad conventions and exhibitions
Attending model railroad conventions and exhibitions is an excellent way to immerse yourself in the world of model railroading. These events bring together enthusiasts, manufacturers, and vendors, offering an opportunity to view impressive layouts, learn from experts, and discover the latest products and techniques. Attend seminars, workshops, and demonstrations to expand your knowledge and gain insights from experienced model railroaders. Interact with fellow attendees and build connections within the model railroading community. Model railroad conventions and exhibitions provide a rich and inspiring environment for newcomers and experienced hobbyists alike.
Join online forums and social media groups
The internet has made it easier than ever to connect with like-minded individuals who share your passion for model railroading. Join online forums and social media groups dedicated to model railroading to exchange ideas, seek advice, and showcase your own progress. These communities offer a wealth of knowledge and support, allowing you to tap into the experiences and expertise of fellow model railroaders from around the world. Share photos and videos of your layout, participate in discussions, and contribute to the collective knowledge of the community.
Participate in model railroad swap meets and auctions
Model railroad swap meets and auctions provide an opportunity to buy, sell, and trade model railroad-related items. Attend these events to find unique pieces for your layout, discover rare or discontinued models, and connect with other model railroaders. Swap meets allow you to interact directly with sellers and negotiate deals, while auctions can offer a chance to acquire items through bidding. Participating in these events not only expands your collection but also connects you with fellow enthusiasts who may share your interests and offer valuable insights into the hobby.
By following these essential tips and techniques, you'll be well on your way to creating a remarkable model railroad. Remember to take your time, be open to learning, and enjoy every step of the process. Model railroading is a rewarding and enriching hobby that allows you to unleash your creativity, connect with fellow enthusiasts, and bring amazing miniature worlds to life.