Are you curious about the world of model trains? Look no further, as this Beginner's Guide to Model Trains: Getting Started is here to help you embark on your exciting journey. From choosing the right scale to setting up your train layout, this comprehensive guide will equip you with the essential knowledge and tips to immerse yourself in the captivating world of model trains. Whether you are a complete novice or a hobbyist looking to expand your collection, this guide will provide you with the necessary steps to get started and create your very own miniature railway empire.
Choosing the Right Scale
Understanding Scale and Gauge
When it comes to model trains, choosing the right scale is crucial. Scale refers to the proportional size of the model train compared to its real-life counterpart. Gauge, on the other hand, refers to the distance between the two rails on the track. It is important to understand the scale and gauge of the model trains as they determine the compatibility and realism of the entire setup.
Common Scale Options
There are several common scale options available for model trains, each offering its own unique advantages and characteristics. One of the most popular scales is HO scale (1:87), which is widely used and offers a good balance between detail and space requirements. Other popular options include N scale (1:160) for those with limited space, O scale (1:48) for those looking for larger and more detailed trains, and G scale (1:22.5) for outdoor garden railways.
Considerations for Choosing a Scale
When choosing a scale for your model trains, there are a few considerations to keep in mind. First and foremost, consider the space available for your train layout. If you have limited space, smaller scales like N or Z might be more suitable. Additionally, think about your personal preferences and the level of detail you desire. Some scales offer more intricate detailing options, while others focus on broader strokes. Lastly, consider the availability of accessories and trains in your chosen scale, as this will impact the variety and options you have for expanding your collection in the future.
Selecting the Type of Train
Steam Trains
Steam trains evoke a sense of nostalgia and charm, making them a popular choice among model train enthusiasts. These trains are powered by a steam engine, which uses steam pressure to drive the locomotive. Steam trains come in various scales and offer a wide range of detailing and customization options. If you are a fan of classic trains and enjoy the sound and sight of steam billowing out of a locomotive, steam trains might be the perfect choice for you.
Diesel Trains
Diesel trains, which typically run on electric power generated by a diesel engine, are known for their efficiency and versatility. They are commonly seen in modern railroads and provide a realistic and contemporary touch to model train layouts. Diesel trains come in different scale options and offer a wide variety of locomotives and rolling stock to choose from. These trains are a great choice for those who prefer a more modern aesthetic and enjoy the reliability and power of diesel engines.
Electric Trains
Electric trains are powered by electricity and are an excellent choice for those who want a hassle-free and reliable running experience. These trains are available in various scales, from small N scale to larger O scale, and offer a wide range of features and detailing options. Electric trains come with ready-to-run sets that are easy to assemble and operate, making them an ideal choice for beginners or those who want a simpler setup. With electric trains, you can enjoy smooth and consistent performance without the fuss of dealing with fuel or steam.
Freight Trains
If you are fascinated by the movement of goods and the logistics of a functioning railway system, freight trains might be the perfect choice for you. Freight trains are designed to transport cargo and are typically longer and heavier than passenger trains. They come in various scales and offer a wide array of freight car options to choose from. Whether you are interested in hauling containers, lumber, or goods from a bygone era, freight trains can add a unique and realistic touch to your model train layout.
Passenger Trains
Passenger trains are a classic choice for model train enthusiasts. These trains are designed to carry passengers and often feature beautifully detailed locomotives and cars. Passenger trains can be found in various scales and offer a wide range of options, from historic steam-powered trains to modern high-speed electric trains. If you are interested in bringing the allure of travel and the golden age of railways to life, passenger trains are a fantastic choice.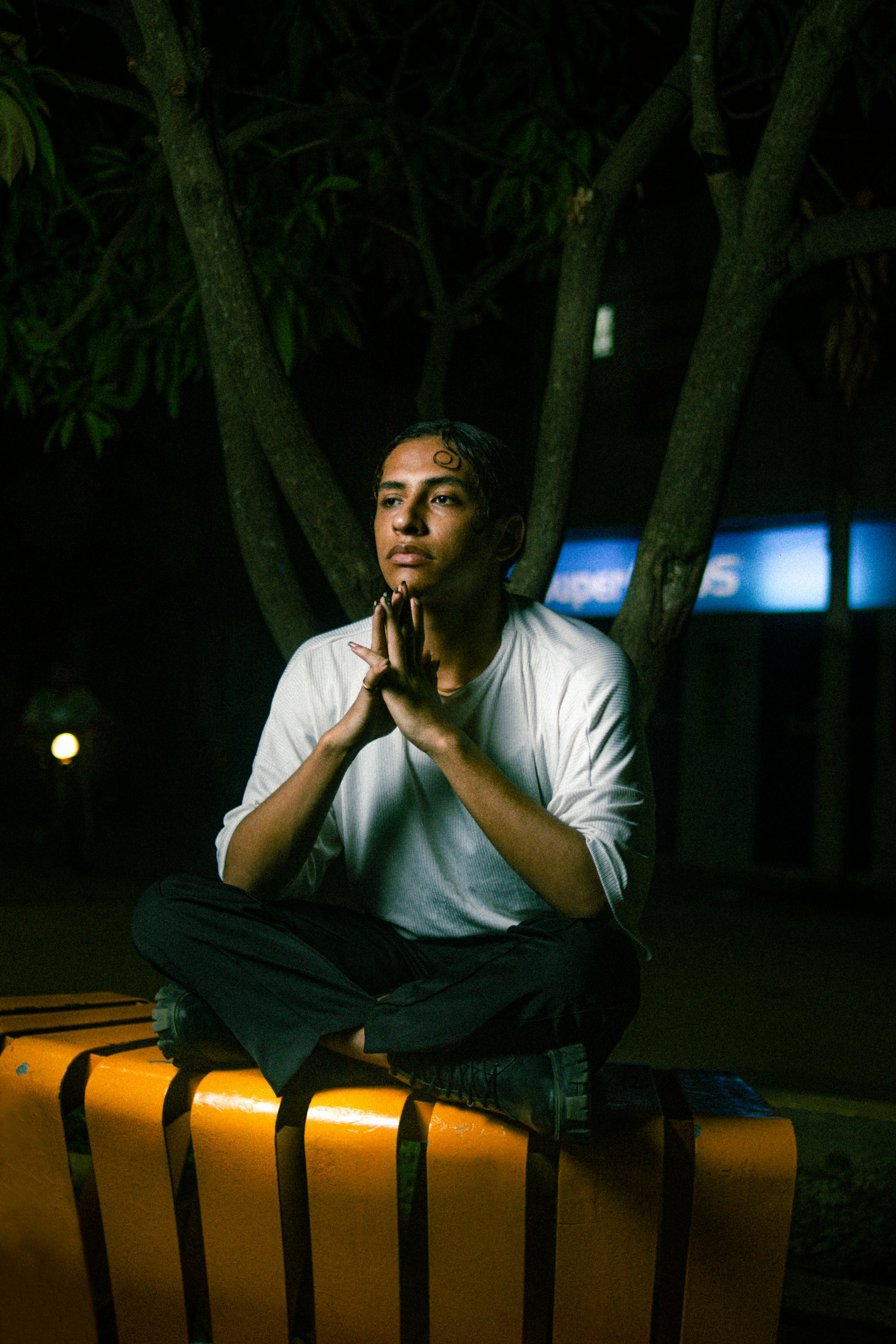 Understanding the Components
Locomotives
The locomotive is the heart and soul of the model train setup. It is the engine that pulls the train and sets the stage for realistic movement. Locomotives are available in various types, such as steam, diesel, and electric, as mentioned earlier. They come in different scales and offer a wide range of detailing and features that can enhance the realism of your layout. When choosing a locomotive, consider factors such as the scale, era, and style that best fit your vision for your model train setup.
Train Cars
Train cars are what make up the body of the train and carry passengers or cargo. They come in various types, including passenger cars, freight cars, and specialty cars. Passenger cars can range from classic coaches to luxurious sleeper cars, while freight cars can transport anything from goods and containers to livestock and machinery. The type of train you choose will determine what types of train cars are compatible and appropriate for your setup.
Tracks
Tracks are the foundation of your model train layout. They determine the layout's shape and provide the path for the train to travel on. Tracks come in different gauges and are available in various materials, such as brass, nickel-silver, and plastic. When laying tracks, ensure that they are properly aligned and connected to provide a smooth and realistic running experience for your trains.
Power Supply
The power supply is what keeps your model trains running smoothly. Depending on the type of train you have chosen, the power supply may vary. For electric trains, the power is typically supplied through the tracks, while steam and diesel trains may require additional power sources such as batteries or transformers. It is important to understand the power requirements of your chosen train type and ensure that your power supply is compatible and reliable.
Controllers
Controllers are the devices used to operate and control the movement of the trains. They allow you to start, stop, and control the speed and direction of the trains. Controllers come in different forms, from simple analog controllers to advanced digital control systems. The type of controller you choose will depend on your personal preference and the level of control you desire over your train movements.
Accessories
Accessories add the finishing touches to your model train layout, creating a realistic and immersive experience. These can include items such as signals, switches, trackside structures, and people. Accessories help bring your layout to life and provide opportunities for customization and personalization. Whether you want to create a bustling train station or a serene countryside scene, accessories play a vital role in enhancing the overall aesthetic and storytelling of your model train setup.
Setting Up the Train Layout
Choosing the Right Space
Before setting up your model train layout, it is important to choose the right space. Consider factors such as the available area, accessibility, and the ability to expand in the future. Make sure the space allows for comfortable movement around the layout and provides adequate room for scenery and additional tracks if desired. It is also crucial to consider factors such as temperature, humidity, and lighting, as these can impact the longevity and performance of your trains.
Planning the Layout
Once you have selected a suitable space, it's time to plan your layout. Start by considering your vision and the type of experience you want to create. Sketch out a rough plan, including the placement of tracks, buildings, scenery, and other elements. Take into account factors such as train movement, realistic track configurations, and accessibility for maintenance and troubleshooting. Planning your layout beforehand will help ensure a smooth and enjoyable building process.
Laying the Tracks
Laying the tracks is a critical step in setting up your model train layout. Start by connecting the tracks according to your planned layout design. Ensure that the tracks are connected securely and aligned properly to avoid derailments or connectivity issues. Take your time to adjust and fine-tune the positioning of the tracks to ensure smooth train movements. It is also important to consider the terrain and elevation changes, as they can add variety and visual interest to your layout.
Creating Scenery
Creating scenery is where you can let your creativity shine. Consider the theme or era of your model train layout and start adding scenic elements such as grass, trees, mountains, and water features. Use a combination of readily available scenery products and DIY techniques to bring your layout to life. Experiment with different textures, colors, and materials to achieve a realistic and visually appealing result. Remember to consider the scale of your scenery elements to maintain a proportional and realistic look.
Adding Buildings and Structures
Buildings and structures are key elements in creating a realistic and immersive model train layout. From train stations to warehouses and factories, these structures help set the scene and add character to your layout. Consider the era and location of your layout when choosing buildings and structures. Whether you prefer a bustling cityscape or a quaint countryside setting, there are a wide variety of kits and accessories available to suit your desired theme.
Installing Wiring and Control Systems
Wiring and control systems are essential for ensuring the smooth operation of your model train layout. Properly plan and install the wiring system to provide power to the tracks, accessories, and control systems. Depending on the complexity of your layout, you may need to install switches and control panels to manage the operation of different sections of track or accessories. It is important to follow safety protocols and consult guides or professionals if needed when installing wiring and control systems.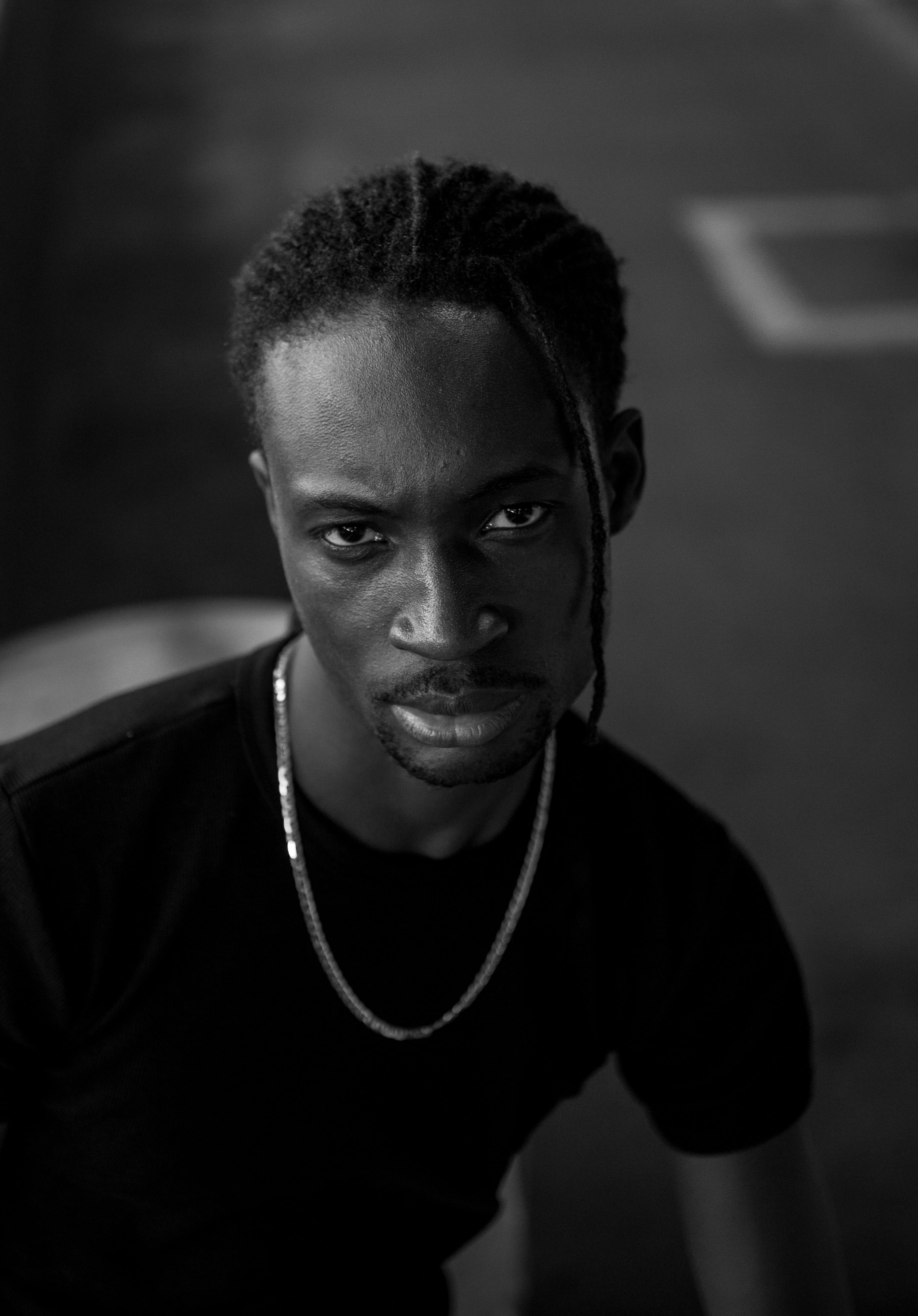 Assembling and Maintaining the Train
Assembling the Train Set
Assembling the train set is an exciting step in the journey of building your model train layout. Start by unboxing the locomotive and train cars and carefully inspecting each component. Follow the manufacturer's instructions to assemble the train, ensuring that all parts are securely connected. Pay special attention to any detailing or customization options that may be included with the train set. Take your time to assemble the train properly to ensure smooth running and longevity.
Connecting the Train Cars
Connecting the train cars is a crucial step in getting your model train up and running. Depending on the type of train you have chosen, connecting the cars may involve simply placing them on the track and coupling them together, or it may require additional steps such as connecting electrical wires or couplers. Follow the manufacturer's instructions and ensure that the connection is secure to prevent derailments or connectivity issues.
Cleaning and Lubricating the Train
Regular cleaning and lubrication are important for maintaining the performance and longevity of your model train. Dust and debris can accumulate on the tracks and moving parts of the train, impacting its smooth operation. Use a soft brush or cloth to clean the tracks and wheels, and apply a small amount of lubricant to the moving parts, such as the axles and gears. Be cautious not to over-lubricate, as this can attract more dust and cause performance issues.
Troubleshooting Common Issues
Even with proper maintenance, model trains may encounter occasional issues. Some common problems include poor or no train movement, track connectivity problems, electrical short circuits, sound issues, and derailments. If you encounter any of these issues, consult troubleshooting guides or reach out to experienced model train enthusiasts for assistance. They can provide valuable insights and solutions to ensure your trains run smoothly.
Operating the Model Train
Starting and Stopping the Train
To start the train, ensure that the power supply is connected and the controller is turned on. Gradually increase the speed using the controller until the train starts moving. To stop the train, reduce the speed gradually until it comes to a complete stop. It is important to exercise caution and avoid sudden starts or stops, as they can cause derailments or damage to the train.
Controlling the Speed
Controlling the speed of your model train allows you to create a realistic and enjoyable running experience. Use the controller to adjust the speed according to your desired pace. Experiment with different speeds to achieve a smooth and realistic movement. Be mindful of curves or inclines in the track, as higher speeds can increase the risk of derailments on these sections.
Changing Directions
Changing directions is a common operation when operating model trains. To change the direction of the train, first bring it to a complete stop. Then, use the controller to adjust the direction switch to the desired position. Gradually increase the speed to resume the train's movement in the new direction. Be mindful of the train's positioning on the tracks when changing directions to avoid collisions or derailments.
Operating Signals and Switches
Signals and switches add an extra layer of realism to your model train layout. Depending on the type of control system you have, operating signals and switches may involve the use of dedicated control panels, switches on the tracks, or digital interfaces on your controller. Familiarize yourself with the controls and functionality of your chosen signaling and switching system to effectively operate these features.
Creating Realistic Train Movements
Creating realistic train movements is an art that can elevate the overall experience of your model train layout. Experiment with different running patterns, such as varying speeds, stopping at stations, or shunting cars in a yard. Consider incorporating sound and lighting effects to further enhance the realism. With practice and creativity, you can bring your model trains to life and captivate the imagination of both young and old.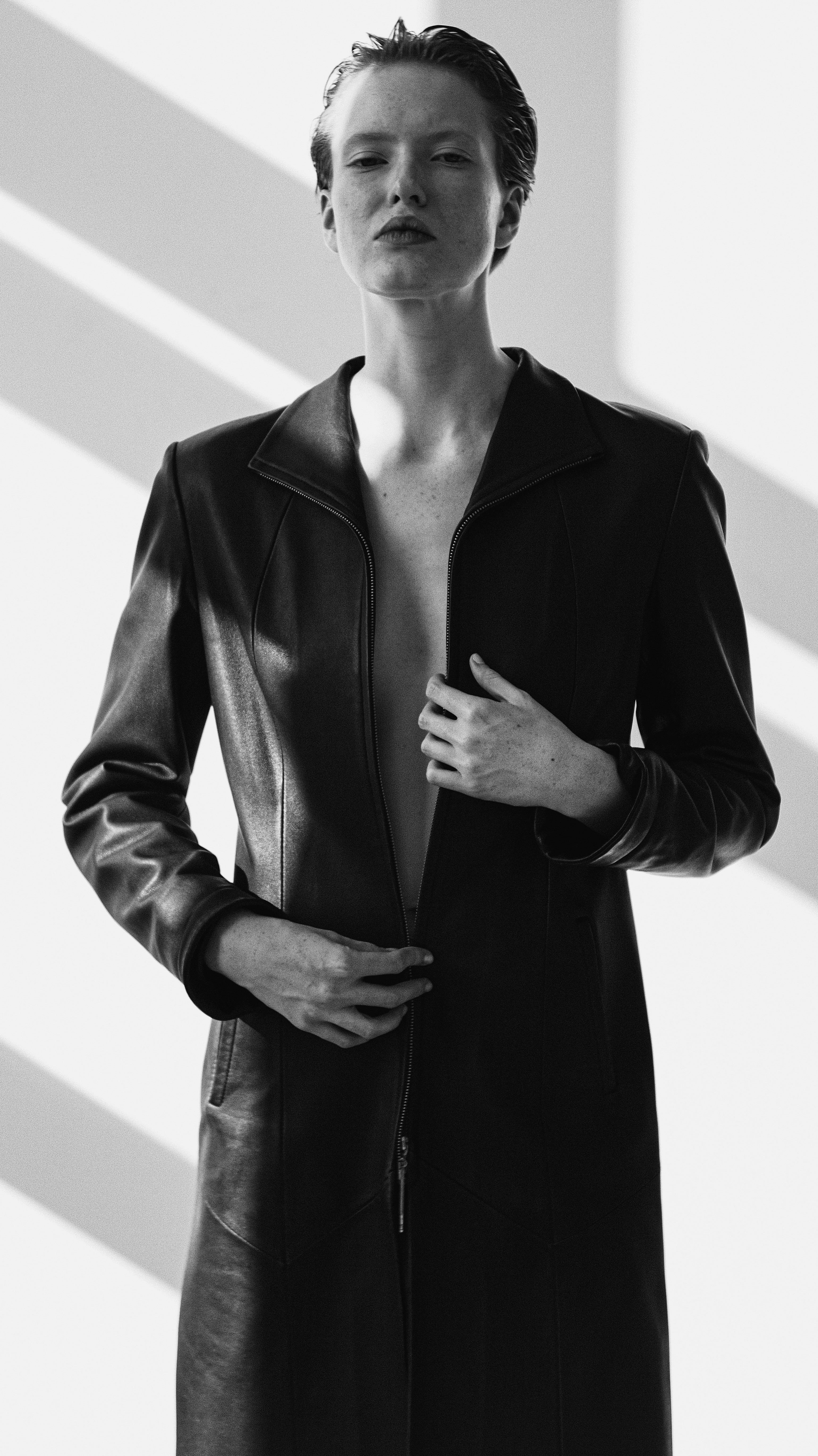 Expanding your Train Collection
Purchasing Additional Trains
Building a diverse and expansive train collection is a thrilling aspect of model train hobby. As you become more experienced and knowledgeable, consider expanding your collection by purchasing additional trains. Explore different scales, eras, and styles to add variety to your layout. Pay attention to compatibility with your existing tracks and power systems when choosing new trains to ensure smooth integration and operation.
Expanding Track Layout
Expanding your track layout opens up endless possibilities for creativity and realism. Consider adding new sections, loops, or sidings to provide more options for train movement and destinations. Expand your knowledge of track planning principles to create a layout that flows smoothly and offers visual interest. Take into account the space available, track compatibility, and accessibility for maintenance when expanding your track layout.
Adding Dioramas and Scenery
Dioramas and scenery contribute to the immersive and realistic experience of a model train layout. Add dioramas or vignettes to showcase specific scenes or moments along your track. Pay attention to smaller details, such as people, vehicles, and natural elements, to enhance the overall visual impact. Dioramas and scenery provide opportunities for customization and storytelling within your layout.
Joining Model Train Clubs
Joining a model train club can be a rewarding experience for model train enthusiasts. Clubs offer opportunities to connect with like-minded individuals who share the same passion for trains. They provide a platform for exchanging ideas, learning new techniques, and showcasing your layout. Joining a club can open doors to exciting events, exhibitions, and even collaborative projects with fellow enthusiasts.
Safety Precautions
Avoiding Electrocution
When dealing with power supplies and wiring systems, it is important to prioritize safety to avoid the risk of electrocution. Ensure that the power supply is disconnected when working on wiring or making changes to the setup. Use proper insulation materials and follow safety guidelines when handling electrical components. If you are unsure about any electrical work, consult professionals or experienced individuals for guidance.
Preventing Overheating
Model trains can generate heat during operation, especially if running for extended periods or at higher speeds. Prevent overheating by ensuring proper ventilation and allowing the trains to cool down between sessions. Avoid running the trains on excessively hot surfaces or in confined spaces. Regularly check the temperature of the train components, particularly the motor, to ensure they are within safe operating limits.
Minimizing Fire Hazards
Fire hazards can arise from various sources when dealing with model trains, including electrical faults, overheating, or flammable scenery materials. Take precautions to minimize fire risks by using appropriate electrical components and properly insulating the wiring. Avoid using flammable materials for scenery or structures, and ensure that heat-generating components have proper ventilation and cooling measures in place.
Using Proper Tools and Equipment
Using proper tools and equipment is essential for both safety and achieving quality results in your model train hobby. Invest in high-quality tools that are appropriate for the tasks at hand. Ensure that your tools are well-maintained and in good working condition. Follow safety guidelines when using tools and wear appropriate personal protective equipment, such as safety goggles or gloves, as needed.
Handling Chemicals Safely
Certain aspects of model train hobby, such as weathering and detailing, may involve the use of chemicals. Handle these chemicals with care and follow the manufacturer's instructions and safety guidelines. Ensure proper ventilation when working with chemicals and wear appropriate protective gear, such as gloves or masks, as recommended. Store chemicals safely and away from heat sources or flammable materials.
Troubleshooting Common Issues
Poor or No Train Movement
If your train is experiencing poor or no movement, start by checking the connections between the locomotive, train cars, and tracks. Ensure that they are securely connected and seated properly. If the issue persists, inspect the track for any debris or foreign objects that may be obstructing the wheels or causing connectivity issues. Cleaning the track with a soft brush or cloth can often resolve this problem.
Track Connectivity Problems
If you are encountering track connectivity problems, start by examining the connections between the track sections. Make sure that the tracks are securely connected and the rails are aligned properly. Inspect the tracks for any damaged or bent sections that may be causing connectivity issues. Cleaning the track and using track cleaning solutions can also help improve electrical conductivity.
Electrical Short Circuits
Electrical short circuits can occur when there is a direct connection between the positive and negative sides of the electrical system. This can cause the train to stop running or trip the circuit breaker. To troubleshoot an electrical short circuit, inspect the wiring and connections for any exposed wires or loose connections. Repair or replace any damaged or faulty components to restore proper electrical flow.
Sound Issues
If you are experiencing sound issues with your model train, first check the volume settings on your train's sound system or controller. Ensure that the sound functions are properly activated, and adjust the volume accordingly. If the issue persists, inspect the speakers and wiring connections for any damage or loose connections. Cleaning the contacts and ensuring proper insulation can often resolve sound-related problems.
Derailments
Derailments can occur for various reasons, such as improper track alignment, inadequate track support, or foreign objects on the tracks. To troubleshoot derailments, inspect the track for any misaligned sections or damaged track components. Ensure that the track is properly supported and leveled. Clear any debris or foreign objects from the tracks that may be causing obstructions. Adjusting the tension of the couplers between train cars can also help prevent derailments.
Tips for Advanced Model Train Enthusiasts
Weathering and Aging Techniques
Weathering and aging techniques can add a touch of realism and character to your model trains and scenery. Experiment with techniques such as airbrushing, dry brushing, or applying weathering powders to create the appearance of rust, dirt, or wear and tear. Research and study real trains and their surroundings to gain inspiration and insight into realistic weathering techniques.
Digital Command Control (DCC)
Digital Command Control (DCC) systems provide advanced control and functionality for model trains. Consider upgrading to a DCC system if you desire more precise control over your trains, such as individual speed and direction control, advanced sound functions, or the ability to operate multiple trains simultaneously. Familiarize yourself with the features and programming options to take full advantage of the capabilities offered by DCC.
Creating Realistic Scenery
Creating realistic scenery is an ongoing process that can greatly enhance the visual appeal and storytelling of your model train layout. Pay attention to details such as texture, color, and scale when building and weathering scenery elements. Experiment with different materials and techniques to replicate natural features, architectural styles, or specific era-specific elements. Continuously refine and improve your scenery to achieve an ever more realistic and immersive environment.
Installing Sound Systems
Sound systems can add another layer of realism and ambiance to your model train layout. Consider installing sound modules or speakers in your locomotives or around your layout to replicate the sounds of a running train, whistles, or ambient background noises. Research and invest in high-quality sound systems that are compatible with your chosen scale and era to enhance the audio experience of your model trains.
Customizing Train Cars and Locomotives
Customization offers an opportunity to create unique and personalized trains that reflect your individual tastes and interests. Explore techniques such as painting, decaling, or kitbashing to modify or personalize the appearance of your train cars and locomotives. Consider adding custom details, such as signage, logos, or weathering effects, to give your trains a distinct character and story. Respecting the integrity of the original models, unleash your creativity and make your trains truly one-of-a-kind.
In conclusion, model trains offer an endless world of creativity, engineering, and storytelling. By carefully choosing the right scale, selecting the type of train that resonates with you, understanding the components, setting up the layout, assembling and maintaining the train, operating it effectively, expanding your collection, prioritizing safety, troubleshooting common issues, and exploring advanced techniques, you can create a captivating and immersive model train experience. Whether you are a beginner or an advanced enthusiast, the world of model trains is waiting to be explored and enjoyed. So grab your controller, start your locomotive, and embark on a journey through the fascinating world of model trains. Happy railroading!