Are you a fan of model trains or are you just curious about this fascinating hobby? Look no further because "The Ultimate Guide to Model Trains" is here to provide you with all the information you need to know. From the history of model trains to the different types of scales and models available, this comprehensive guide will take you on a delightful journey through the world of model trains. Whether you are a beginner looking to start your own model train collection or a seasoned enthusiast seeking new inspiration, this guide has got you covered. So, grab a cup of tea, sit back, and get ready to embark on an exciting adventure into the miniature world of model trains!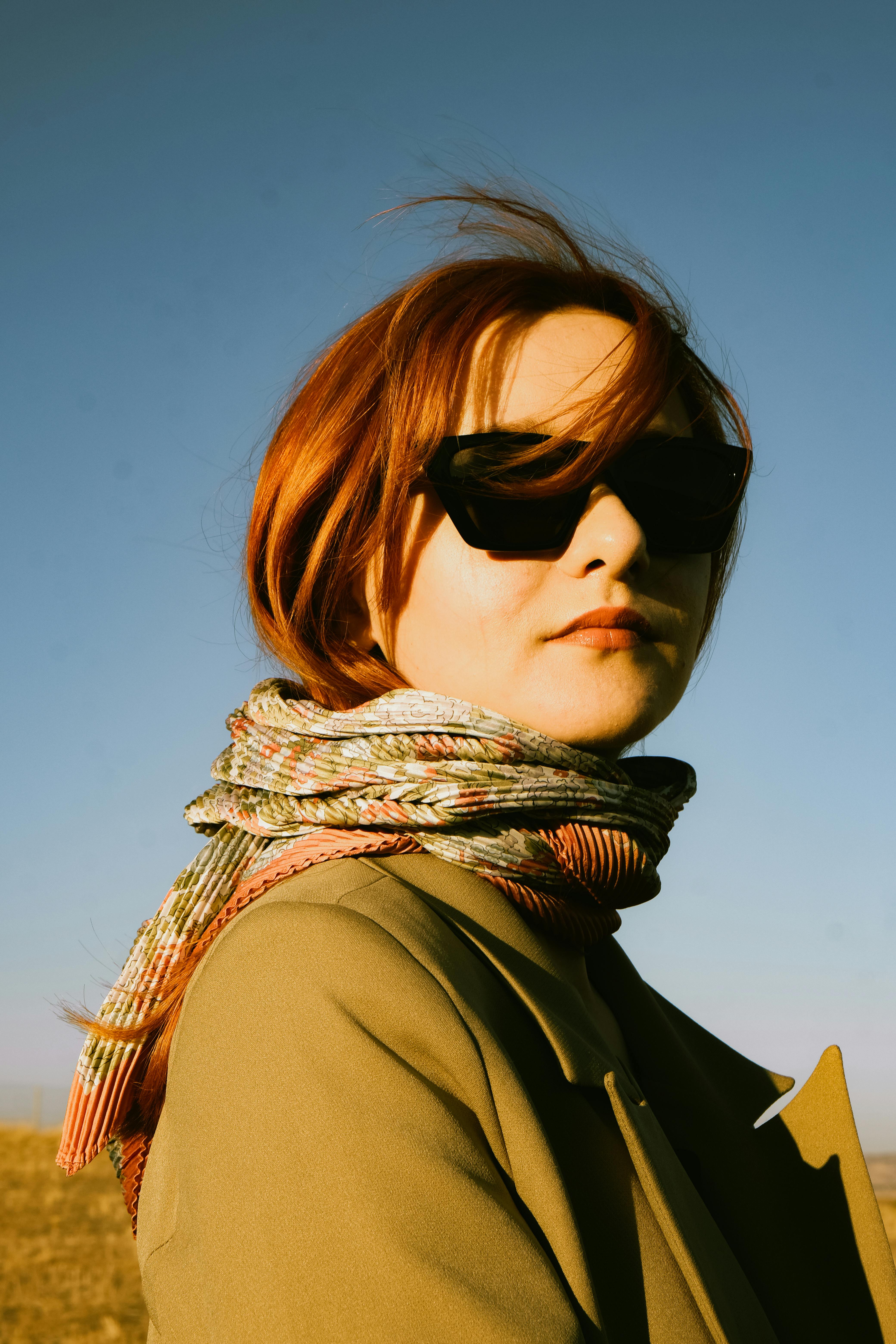 Choosing the Right Scale
Understanding Scale and Gauge
When it comes to model trains, scale and gauge are two important factors to consider. Scale refers to the proportion of the model train to the real-life train it represents, while gauge refers to the distance between the rails. Understanding these concepts will help you choose the right scale for your model train.
Popular Model Train Scales
There are several popular scales to choose from when it comes to model trains. The most common scales include HO scale, N scale, O scale, and G scale. HO scale is the most popular scale and is known for its versatility and wide range of available accessories. N scale is smaller and allows you to build bigger layouts in smaller spaces. O scale is larger and is a great choice for those who want to showcase a lot of detail. G scale is even larger and is often used for outdoor garden railways.
Considerations for Choosing a Scale
When choosing a scale for your model train, there are several factors to consider. Firstly, consider the amount of space you have available for your layout. Smaller scales like N or HO will require less space, while larger scales like O or G will require more room. Secondly, consider your level of expertise and the amount of detail you want to incorporate into your layout. Larger scales allow for more intricate detailing, while smaller scales may be easier for beginners. Lastly, consider your budget. Larger scales generally cost more than smaller scales, so make sure to factor in the costs of locomotives, rolling stock, and accessories when making your decision.
Types of Model Trains
Steam Trains
Steam trains are a classic and popular choice among model train enthusiasts. These trains are powered by steam engines, which use heated water to generate steam and power the locomotive. Steam trains have a nostalgic charm and are known for their distinctive chugging sound and billowing smoke. They often evoke a sense of history and can be a great addition to any model train layout.
Diesel Trains
Diesel trains, on the other hand, are powered by diesel engines. These trains are commonly used in modern railway systems and are known for their efficiency and power. Diesel trains are often seen in freight and passenger services, and their sleek design and powerful engines make them a popular choice for model train collectors. They offer a more contemporary feel to your model train layout.
Electric Trains
Electric trains are another popular option for model train enthusiasts. These trains are powered by electricity, either through overhead wires or through a third rail. Electric trains are known for their smooth operation and quiet running. They are often used in urban transit systems and can be a great addition to a cityscape or subway-themed model train layout. Electric trains are also a safer option for younger enthusiasts, as they do not require any combustion or open flames.
Bullet Trains
Bullet trains, also known as high-speed trains, are a popular choice for those interested in modern railway technology. These trains are capable of reaching extremely high speeds and are often seen in countries like Japan and China. Bullet trains are sleek and aerodynamic, and their futuristic design can add a sense of excitement and speed to your model train layout. They are typically available in smaller scales like N or HO.
Freight Trains
Freight trains are an essential part of any model train layout. These trains are responsible for transporting goods and materials across the country, and they come in a variety of sizes and configurations. From boxcars to flatbeds, each type of freight car serves a specific purpose. Adding a collection of freight trains to your layout can bring a sense of realism and industry to your model train world.
Building a Model Train Layout
Planning Your Layout
Before you start building your model train layout, it's essential to plan it out carefully. Consider the available space, your chosen scale, and the elements you want to incorporate. Sketch out the layout on paper or use computer software to visualize how the tracks, structures, and landscaping will come together. Planning ahead will help you avoid any issues or challenges during the construction process.
Choosing a Theme
One of the most exciting parts of building a model train layout is choosing a theme. The theme will determine the overall look and feel of your layout and can be anything from a historic railroad to a modern cityscape. Consider your interests and preferences when selecting a theme, as this will make the building process more enjoyable. Once you've chosen a theme, you can start gathering the necessary elements to bring it to life.
Track Design
The track design is a crucial aspect of any model train layout. It determines the flow of trains and the overall functionality of the layout. There are various track configurations to choose from, including simple loops, complex switchbacks, and even multi-level designs. Consider the scale of your trains, the available space, and the desired realism when designing your track layout. It's also important to ensure that the tracks are securely attached and properly aligned to avoid any derailments.
Structures and Landscaping
Adding structures and landscaping elements is where you can get creative and bring your model train layout to life. Whether it's a small rural town or a bustling city, the structures you choose will contribute to the overall theme and realism of the layout. Research different architectural styles and historical references to ensure accuracy. In addition, landscaping elements like trees, grass, and bodies of water can add depth and texture to the layout. Consider using realistic materials and techniques to create a visually appealing and cohesive environment.
Wiring and Electronics
Wiring and electronics play a crucial role in the operation of a model train layout. Proper wiring ensures that all elements, from the trains to the lighting and accessories, function correctly. It's important to follow wiring diagrams and best practices to prevent any electrical issues or short circuits. Additionally, consider incorporating electronics such as automatic switches, signals, and sound systems to enhance the realism and interactivity of your layout. Always make safety a priority when working with electricity.
Essential Tools and Materials
Track and Accessories
When building a model train layout, you'll need various tracks and accessories to create a realistic and functional railway system. Depending on your chosen scale, you'll need tracks of appropriate size and type. Additionally, accessories such as switches, crossings, and signals will add realism and interactive features to your layout. It's important to invest in high-quality tracks and accessories to ensure durability and proper functioning.
Locomotives and Rolling Stock
No model train layout is complete without locomotives and rolling stock. Depending on your chosen era and theme, you'll need a collection of trains that accurately represent the time period and region you're modeling. Consider factors such as scale, level of detail, and operating features when selecting locomotives and rolling stock. Building a diverse collection of trains will bring variety and interest to your layout.
Scenery Materials
Scenery materials are essential for creating realistic landscapes and structures on your model train layout. Materials such as foam, plaster, or lightweight modeling clay can be used to shape hills, mountains, and valleys. Ground cover materials like grass, gravel, and sand can add texture and realism to the layout. Additionally, trees, foliage, and other landscaping elements can be made using various materials such as moss, wire, and paint. Research different techniques and materials to achieve the desired effect for your scenery.
Tools and Supplies
To build and maintain your model train layout, you'll need a range of tools and supplies. Basic tools such as a hobby knife, files, pliers, and screwdrivers are essential for assembling and modifying trains and structures. Adhesives, paints, brushes, and decals will be needed for detailing and finishing touches. It's important to invest in quality tools and supplies to ensure accurate and reliable results. Keep your tools organized and easily accessible for efficient and enjoyable modeling.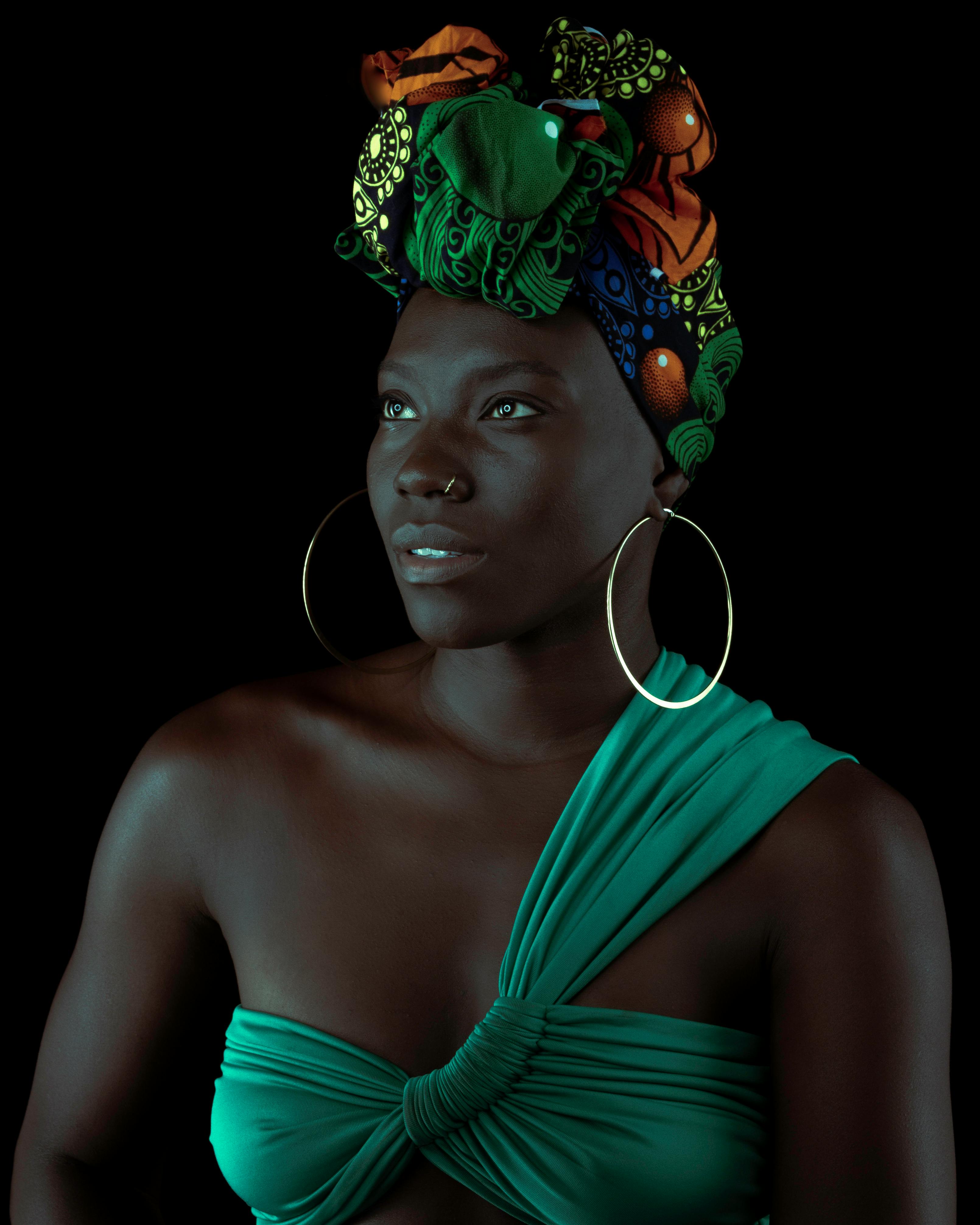 Getting Started with Model Train Collecting
Researching and Identifying Vintage Trains
If you're interested in collecting vintage model trains, it's essential to do thorough research to identify different models and their value. Consult books, online resources, and experienced collectors to gather information about specific train models, their production years, and any unique features. Understanding the history and significance of vintage trains will help you make informed decisions when building your collection.
Building a Collection
Building a model train collection can be a rewarding and enjoyable hobby. Start by setting specific goals and themes for your collection. Whether you're interested in specific eras, regions, or types of trains, having a clear focus will make it easier to narrow down your choices. Begin by acquiring a few key pieces and gradually expand your collection over time. Attend model train shows, swap meets, and online auctions to find unique and rare pieces for your collection.
Understanding Values and Pricing
Understanding the values and pricing of model trains can be a complex task, especially when it comes to vintage or rare pieces. Factors such as condition, rarity, demand, and supply can all influence the value of a train. Consult price guides, visit specialty train stores, and join online communities to gain insights into market trends and pricing. Remember that the value of a model train can fluctuate over time, so it's essential to stay informed and updated on the current market.
Model Train Maintenance and Troubleshooting
Cleaning and Lubricating
Regular cleaning and lubrication are essential for maintaining the performance and longevity of your model trains. Dust and dirt can accumulate on the tracks, wheels, and gears, causing issues with operation. Use a soft brush or cleaning pad to remove dirt from the tracks, and clean the wheels and gears with a cotton swab or a specialized cleaning tool. Applying a small amount of lubricant to the moving parts will reduce friction and keep the trains running smoothly.
Track and Electrical Maintenance
To ensure proper functioning of your model train layout, regular track and electrical maintenance is necessary. Inspect the tracks for any loose connections, damaged elements, or debris that may cause derailments or electrical shorts. Clean the tracks regularly to remove dust and dirt, and check the electrical wiring for any loose connections or frayed wires. Replace any damaged or worn-out components to avoid potential issues.
Troubleshooting Common Issues
Despite regular maintenance, model trains may sometimes experience issues that require troubleshooting. Common issues include derailments, electrical shorts, and motor malfunctions. When troubleshooting, start by checking the track alignment and ensuring that all connections are secure. Inspect the wheels and gears for any obstructions or damage. In the case of electrical issues, check the wiring and connections for any faults or loose connections. Consult user manuals or online resources for specific troubleshooting steps based on the model and brand of your trains.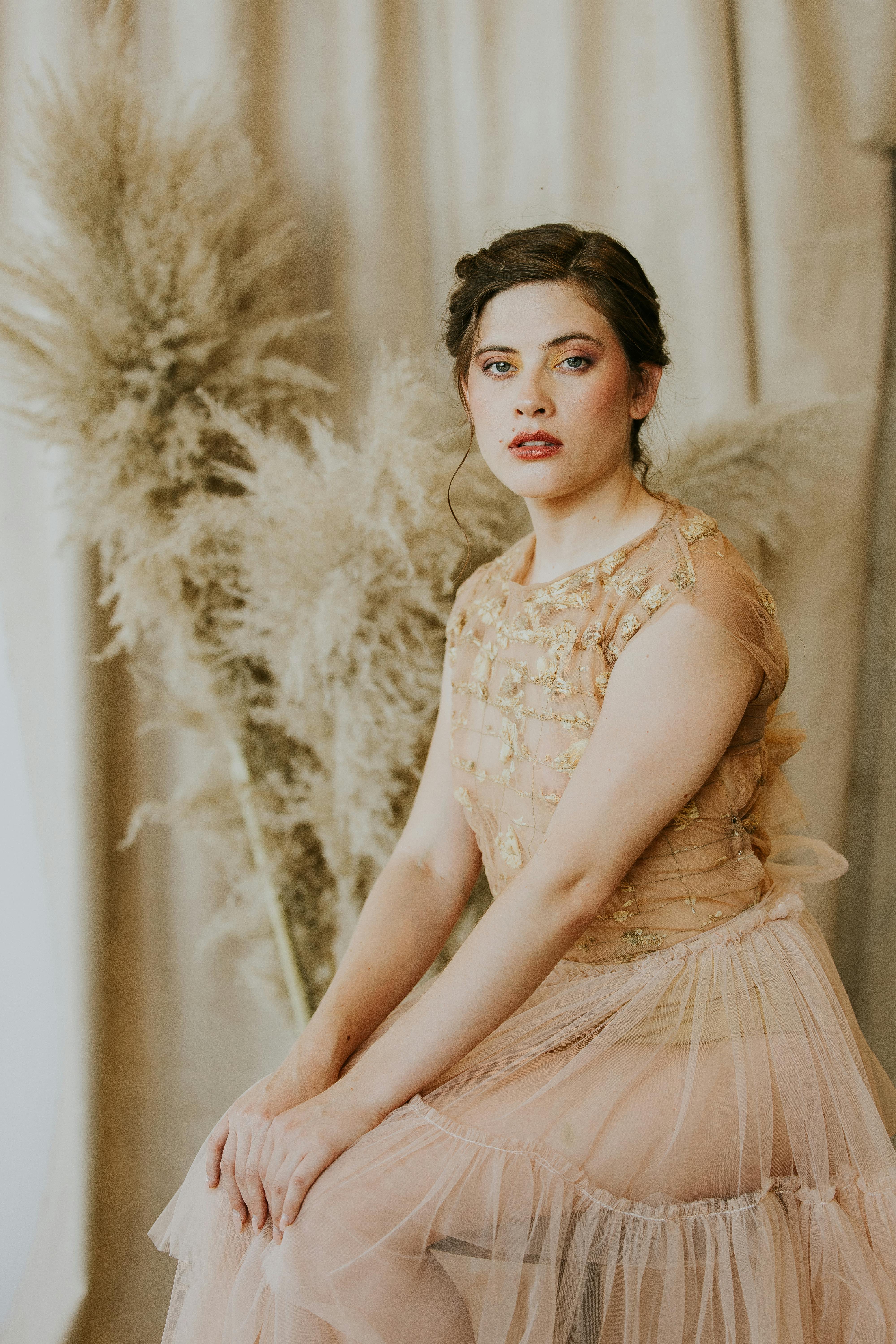 DCC vs. Analog Control Systems
Overview of Digital Command Control (DCC)
Digital Command Control (DCC) is a modern control system that allows for individual control of multiple trains on a single track. With DCC, each train is assigned an address, and commands are sent through the track to control speed, direction, lighting, and sound. This system provides more realistic and precise control over trains and allows for advanced features such as automation and programming.
Pros and Cons of DCC
One of the major advantages of DCC is the ability to independently control multiple trains on the same track. This allows for more realistic operations and better control over train movements. DCC also enables advanced features such as sound and lighting effects, automated operations, and programming capabilities. However, DCC systems can be more expensive and require additional equipment and wiring compared to analog control systems. Additionally, transitioning from analog to DCC may require some learning and adjustment.
Analog Control Systems
Analog control systems, also known as conventional control systems, use simple variable DC voltage to control the speed and direction of trains. With analog control, the throttle provides power to the track, and the voltage applied determines the speed of the trains. While analog systems are less expensive and easier to set up compared to DCC, they offer limited control over multiple trains and lack advanced features like sound and lighting effects. Analog control can be a good option for beginners or those with smaller layouts.
Creating Realistic Scenery
Choosing and Applying Ground Cover
Ground cover plays a vital role in creating realistic and visually appealing scenery on your model train layout. There are various options available, such as static grass, turf, ground foam, and gravel. Consider the scale of your layout and the desired effect when selecting ground cover materials. Apply adhesive to the desired area, and sprinkle the chosen ground cover material over it. Use a brush or a vacuum cleaner to remove any excess and achieve a natural finish.
Modeling Trees and Vegetation
Trees and vegetation are essential for adding depth and realism to your model train scenery. Various materials and techniques can be used to create realistic trees. For example, you can use commercially available model trees or make your own using wire armatures and foliage materials such as moss or foam. Paint and weathering techniques can be applied to add detail and create a natural appearance. Experiment with different sizes, shapes, and colors to achieve a diverse and visually interesting forest or landscape.
Adding Structures and Details
Structures and details bring life to your model train layout and help create a sense of realism. Whether it's a train station, a factory, or a residential building, the chosen structures should align with the chosen theme and era. Consider the scale and level of detail when selecting and constructing structures. Adding details such as signs, vehicles, people, and other accessories will further enhance the realism and storytelling potential of your layout. Pay attention to small details like weathering, painting, and proper placement to achieve a cohesive and visually appealing scene.
Advanced Model Train Techniques
Weathering and Aging Techniques
Weathering and aging techniques are used to give model trains and structures a more realistic and lived-in appearance. Dust, dirt, rust, and wear can all be simulated using various techniques such as dry brushing, airbrushing, washes, and weathering powders. Experiment with different application methods and colors to achieve the desired effect. It's important to practice and start with small areas before applying weathering techniques to the entire layout.
Kitbashing and Scratchbuilding
Kitbashing and scratchbuilding are advanced techniques that allow you to create unique and customized models by combining different parts or building from scratch. Kitbashing involves modifying and combining parts from different model kits to create a new and original model. Scratchbuilding, on the other hand, involves building a model entirely from raw materials using specialized tools and techniques. These techniques open up endless possibilities for creativity and customization. Remember to plan and sketch your ideas before starting the project.
Digital Sound and Lighting Effects
Digital sound and lighting effects can take your model train layout to the next level of realism. Sound modules can be installed in locomotives to produce realistic train sounds such as bell ringing, steam hissing, and horn blowing. Lighting effects, such as simulated headlights and cabin illumination, can be added to enhance the visual impact of the trains. These effects can be controlled through DCC systems or separate control modules. Incorporating these features will make your layout more immersive and enjoyable.
Joining the Model Train Community
Local Model Train Clubs
Joining a local model train club is a great way to connect with fellow enthusiasts and learn from experienced hobbyists. These clubs often organize regular meetings, workshops, and layout tours, providing opportunities to share knowledge and get hands-on experience. You can learn new techniques, gain insights into different scales and eras, and even participate in group projects or exhibitions. Local model train clubs are a fantastic way to immerse yourself in the hobby and make friends who share your passion.
Online Forums and Communities
The internet has made it easier than ever to connect with model train enthusiasts from around the world. Joining online forums and communities allows you to ask questions, share ideas, and showcase your work. These platforms provide a wealth of information, tutorials, and resources that can help you expand your knowledge and skills. Participating in online discussions and engaging with other hobbyists will keep you motivated and inspired.
Model Train Shows and Events
Attending model train shows and events is a great way to see a wide variety of layouts, collections, and products in one place. These events often feature vendors selling model train supplies, displays of elaborate layouts, and educational seminars. You can meet industry experts, observe different modeling techniques, and get inspired by the creativity of others. Model train shows and events are not only informative but also enjoyable outings for individuals and families interested in the hobby.
By following this comprehensive guide, you'll be well-equipped to enter the exciting world of model trains. Whether you're a beginner starting with a simple layout or an experienced enthusiast looking to refine your skills, the possibilities for creativity and enjoyment are endless. So, choose your scale, select your trains, design your layout, and let your imagination bring your model train world to life. Happy railroading!