If you're a model train enthusiast looking to create a captivating and realistic layout, you've come to the right place. This article will provide you with a range of valuable tips and tricks to help you build a stunning model train layout that will truly impress. From selecting the right materials to understanding track configurations and incorporating intricate details, we've got you covered. Get ready to embark on an exciting journey as we explore the world of model trains and unbox the secrets to creating a layout that will bring joy and excitement for years to come.
Choosing the Scale
Considering available space
When choosing the scale for your model train layout, one of the first things you'll want to consider is the amount of available space you have. If you have a limited area, a smaller scale like N or Z might be more suitable. On the other hand, if you have ample space, you can opt for a larger scale like O or G.
Deciding on the level of detail
Another important factor to consider when choosing the scale is the level of detail you want to incorporate into your layout. Smaller scales generally allow for more intricate detailing, as they provide greater space for adding small elements such as buildings, vehicles, and people. Larger scales, while they may have fewer details, can often accommodate carefully crafted scenery and larger structures.
Availability of accessories and trains
It's also essential to take into account the availability of accessories and trains in the scale you choose. Some scales may have a wider variety of options and models available, making it easier to find the specific items you need to create your desired layout. Therefore, it's a good idea to research the availability of accessories, locomotives, rolling stock, and other components before finalizing your decision.
Planning the Layout
Determining the size and shape
Once you've chosen the scale, the next step is to plan the size and shape of your model train layout. Consider the available space, both in terms of width and length, and take into account any constraints or existing structures. Whether you opt for a simple oval or a more complex track plan, ensure that it fits well within the designated area and allows for smooth operation and easy access for maintenance.
Sketching the layout
Before proceeding with the construction of your layout, it's a good idea to sketch the design on paper. This will help you visualize how the tracks, scenery, and structures will fit together. As you draw the layout, consider the flow of the trains, the space needed for turnouts and sidings, as well as any specific features or themes you want to incorporate. This initial sketch will serve as a blueprint for the construction phase.
Considering track configurations
When planning the layout, it's crucial to think about the various track configurations you can use to create interest and variety. Straight tracks, curves, and switches can be combined to form loops, figure eights, or more complex track arrangements. Experiment with different configurations to find a layout that suits your preferences and is enjoyable to operate. Keep in mind that the track configuration will also impact the scenery and structures you can incorporate into your layout.
Selecting the Right Track
Exploring different track options
Now that you have a layout plan in mind, it's time to explore different track options available for your chosen scale. There are various track systems on the market, each offering its own advantages and features. Whether you prefer traditional sectional tracks or more advanced flexible tracks, take the time to research and compare different brands and types to find the one that best fits your needs and budget.
Evaluating track materials
When selecting the right track, consider the materials used in its construction. Tracks are typically made from brass, nickel silver, or steel. Brass tracks are known for their durability and electrical conductivity but require more maintenance to avoid tarnishing. Nickel silver tracks offer good electrical conductivity and are low maintenance. Steel tracks are affordable but can be susceptible to rust over time. Consider the pros and cons of each material and choose the one that suits your layout requirements and personal preferences.
Considering track compatibility
Before finalizing your track selection, make sure it is compatible with your chosen scale, layout design, and other components such as turnouts and switches. Check if the track system you've chosen offers a wide range of accessories and components that will be needed to complete your layout. Ensuring compatibility upfront will save you time and frustration during the construction phase.
Designing the Landscape
Creating a realistic terrain
Designing the landscape is a crucial step in bringing your model train layout to life. Begin by creating a realistic terrain using materials such as foam boards, Styrofoam, or plaster. These materials can be shaped and sculpted to create hills, valleys, and other natural features. Consider the geographical region or era you are modeling and try to replicate the terrain accordingly. Researching real-life landscapes and studying photographs can provide inspiration for creating a believable and visually appealing terrain.
Choosing appropriate scenery materials
To enhance the realism of your landscape, carefully choose appropriate scenery materials. These can include ground coverings such as static grass, turf, or natural materials like dirt, sand, and rocks. Additionally, consider using materials such as cork or foam for creating roads, paths, and water features. By selecting materials that closely resemble their real-life counterparts, you'll achieve a more visually convincing and immersive setting.
Adding vegetation and structures
No landscape is complete without greenery and structures. Add realistic vegetation, such as trees, shrubs, and bushes, to enhance the natural feel of your layout. You can purchase ready-made trees and foliage, or create your own using materials like wire, foam, and painter's flock. For structures, choose appropriate buildings, bridges, stations, and other elements that match your chosen scale and era. Position these structures strategically within the landscape to create depth and interest.
Wiring and Electrical Considerations
Understanding basic electrical concepts
Before delving into wiring your model train layout, it's important to have a basic understanding of electrical concepts. Familiarize yourself with terms like voltage, current, and resistance. Learn how to properly handle electrical wires, connectors, and soldering tools. This knowledge will help you avoid potential safety hazards and ensure the smooth operation of your layout.
Planning the power supply
While planning the layout, consider how you will power your trains and accessories. Determine whether you will use a conventional DC power supply or a more advanced Digital Command Control (DCC) system. DC power supplies are simpler and less expensive, while DCC systems offer greater control over multiple trains and accessories. Take into account the power requirements of your locomotives and accessories to ensure your chosen power supply can handle the load.
Installing wiring and switches
Once you've planned the power supply, it's time to install the necessary wiring and switches. Lay out your wiring according to your track plan, ensuring that each section of track is properly powered. Use appropriate gauge wiring for the required current and follow electrical safety practices to avoid electrical shorts or overheating. Install switches to control turnouts and track sections, allowing you to change the direction of trains and switch between different tracks.
Building the Baseboard
Choosing suitable materials
The baseboard forms the foundation of your model train layout, so choosing suitable materials is crucial. Common options include plywood, MDF (medium-density fiberboard), or foam boards. Plywood and MDF provide stability and strength, while foam boards are lightweight and easy to shape. Consider the weight of your layout, the level of portability desired, and your budget when selecting the material for the baseboard.
Measuring and cutting the baseboard
Once you have your chosen material, measure and cut it according to the dimensions of your layout plan. Ensure that the baseboard fits within the available space and leaves enough room for overhangs and access points. Double-check the measurements before cutting to avoid any costly mistakes. If necessary, sand the edges to create smooth surfaces for connecting multiple sections of the baseboard.
Assembling and reinforcing the baseboard
After cutting the baseboard, assemble and reinforce it to ensure stability and durability. Use screws, nails, or adhesive to join the sections together securely. Reinforce weak points or areas that will support heavy structures or scenery with additional bracing. A solid and sturdy baseboard will provide a solid foundation for the rest of your layout and prevent any undesirable movement or warping over time.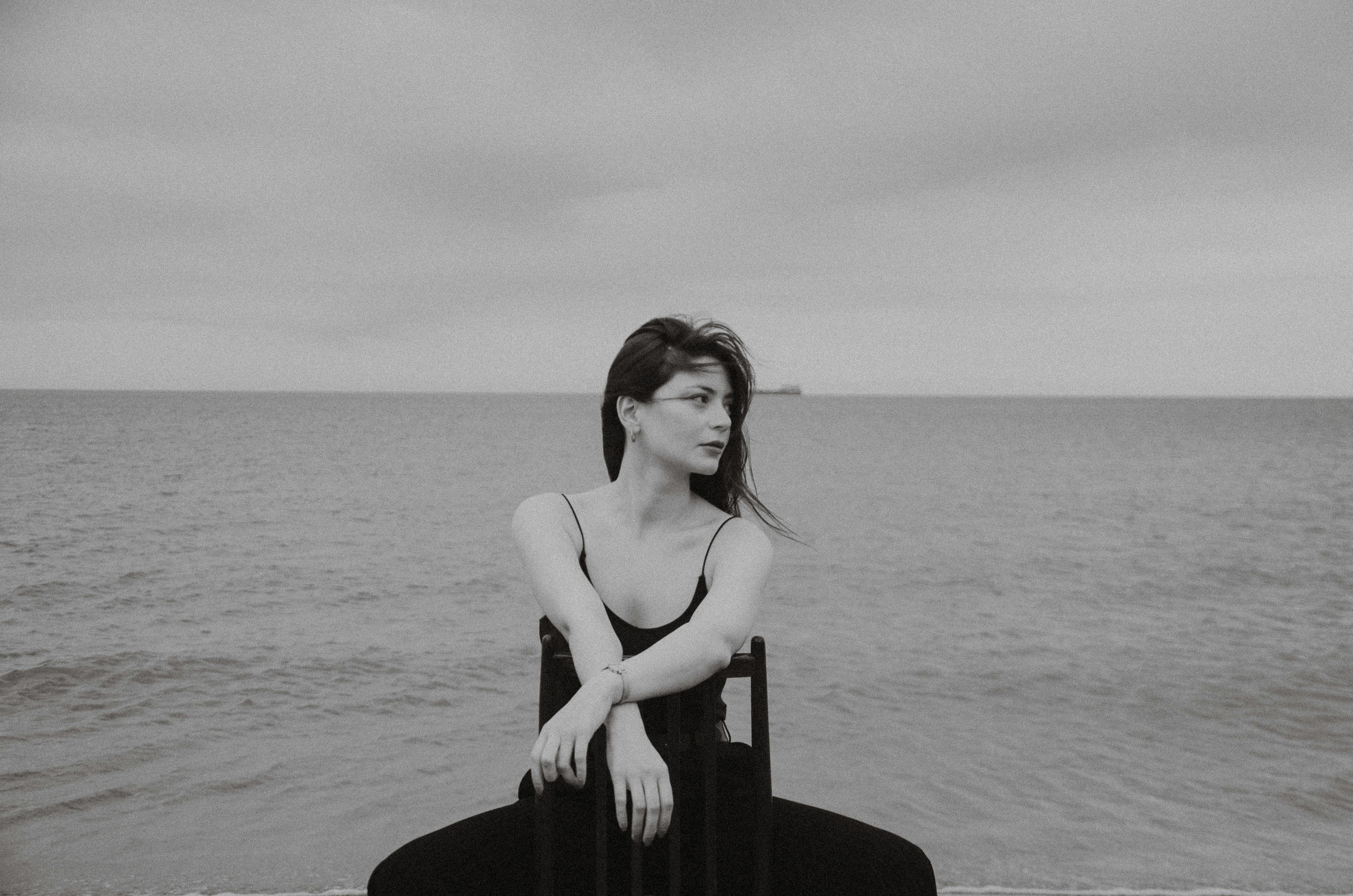 Laying the Track
Preparing the surface
Before laying the track, prepare the surface of the baseboard to ensure a smooth and level foundation. Fill any gaps or imperfections with wood filler or putty and sand the surface to create an even finish. Remove any excess dust or debris to prevent it from interfering with the track alignment and operation.
Installing the track sections
With the baseboard prepared, it's time to install the track sections according to your layout plan. Carefully align the track sections, making sure they are straight and properly connected. Use rail joiners or connectors to secure the track sections together and maintain proper electrical continuity. Verify the alignment and gauge with a track gauge tool to ensure the smooth and reliable operation of your trains.
Securing the track
To prevent any movement or shifting of track sections, secure them to the baseboard using adhesive or track nails. Apply adhesive on the underside of the track at regular intervals or spike the track down using small nails designed specifically for model train tracks. Secure any loose ends or tails of the track to ensure a sturdy and reliable trackwork. Make sure the track is firmly attached but avoid using excessive force, which can cause distortion.
Building Bridges and Tunnels
Constructing durable and realistic bridges
Bridges add a captivating element to your model train layout and can serve as both functional and decorative elements. When constructing bridges, choose materials that are both durable and provide a realistic appearance. Materials such as wood, plastic, or metal can be used to create sturdy bridge structures. Consider the style and era you are modeling, as different bridge designs were popular in different periods. Ensure that your bridge features suitable supports and a level surface for the trains to cross.
Creating fascinating tunnels
Tunnels allow trains to disappear into the scenery and reemerge elsewhere on the layout, adding excitement and intrigue. Constructing tunnels involves creating a tunnel portal and lining the inside with tunnel walls. Choose appropriate materials for the portals, such as plaster or molded plastic, and consider adding realistic texture and details to the walls. Ensure that your tunnels are wide enough to accommodate your rolling stock and that the track inside is properly aligned for smooth operation.
Blending bridges and tunnels with the scenery
To create a seamless integration between bridges, tunnels, and the surrounding scenery, consider blending them with the landscape. Use appropriate scenery materials to cover the supports or bases of bridges and tunnels. Incorporate realistic vegetation and terrain features around the structures to create a natural transition. By doing so, you'll achieve a more cohesive and visually appealing model train layout.
Adding Realism with Structures
Selecting appropriate buildings and structures
Adding structures such as buildings, stations, and other architectural elements brings life and realism to your model train layout. When selecting structures, consider their scale, era, and purpose. Research prototype buildings and structures that existed during the time and region you are modeling, and choose models that closely resemble them. Pay attention to the level of detail and quality of the models to ensure a realistic appearance.
Placing structures strategically
Placement of structures is key to creating an engaging and realistic scene. Consider the purpose and function of each structure and position them strategically within the layout. Locate stations near the tracks for convenient passenger access. Place industries and warehouses near sidings or spurs to simulate loading and unloading activities. Pay attention to the flow of traffic and the overall composition of your layout to determine the optimal placement for each structure.
Customizing and detailing the structures
To make your structures truly unique, consider customizing and detailing them. Paint the models with appropriate colors and weathering techniques to simulate wear and tear. Add architectural details such as window frames, doors, and signs using fine brushes and decals. Consider adding interior details to buildings visible through windows to create a more realistic scene. By personalizing and adding small details to your structures, you'll create a visually captivating and engaging model train layout.
Adding Finishing Touches
Applying paint and weathering techniques
One of the final steps in creating a realistic model train layout is applying paint and weathering techniques. Use appropriate colors and shades to bring your scenery, structures, and rolling stock to life. Experiment with different weathering techniques to give your models an aged and weathered appearance. Apply washes, dry brushing, and weathering powders to add depth and realism to your scenery and structures. Take your time, be patient, and enjoy the process of transforming your layout into a work of art.
Adding realistic details such as signs and fences
Small details can make a significant difference in the overall appearance of your model train layout. Add realistic details such as signs, fences, and streetlights to bring your scene to life. Use miniature signs and decals to replicate real-life advertising and street signs. Install fences along the trackside or around buildings for added realism. Consider using miniature LED lights to create the illusion of street lighting or interior illumination in your structures. The addition of these small details will enhance the authenticity and visual appeal of your layout.
Enhancing the overall appearance with lighting effects
To further enhance the overall appearance of your model train layout, consider incorporating lighting effects. Use miniature LED lights to create day and night lighting scenarios. Install lights on buildings, lampposts, and signals to simulate illumination. Experiment with different colors and intensities to create the desired mood and atmosphere. Lighting effects can add depth and realism to your scenery and structures, taking your model train layout to the next level.
Building a model train layout requires careful planning, attention to detail, and a creative approach. By following these tips and tricks, you'll be well on your way to creating a visually captivating and realistic model train layout that will bring joy and fascination for years to come. Enjoy the process, experiment with different techniques, and let your imagination guide you as you bring your dream layout to life. Happy modeling!