Step into a miniature world that captivates both young and old alike, as we delve into the fascinating world of model trains. From intricately detailed locomotives that chug along perfectly scaled tracks to meticulously crafted landscapes, this hobby combines craftsmanship, artistry, and a passion for trains. Immerse yourself in the joy of collecting and building model trains, as you create your own miniature universe with endless possibilities. Get ready to embark on an enchanting journey that will transport you back to a bygone era and ignite a lifelong love for these mesmerizing miniature marvels.
History of Model Trains
Early Developments
The history of model trains can be traced back to the early 19th century when the first miniature locomotives were created. These early models were not functional, but rather static representations of trains. However, they sparked a fascination for trains and ignited the imaginations of many hobbyists.
Rise in Popularity
As technology advanced, so did model trains. In the late 19th century, manufacturers began producing functional model trains that could be operated using clockwork mechanisms. This innovation led to a surge in the popularity of model trains among both children and adults. It soon became a cherished hobby and a source of entertainment for people of all ages.
Technological Advancements
In the 20th century, model trains saw significant technological advancements. The introduction of electric power revolutionized the industry, allowing model trains to be controlled more efficiently and realistically. With the advent of digital control systems, enthusiasts were able to operate multiple trains simultaneously and even replicate the sounds and movements of real trains. These technological advancements continue to shape the world of model trains and push the boundaries of realism.
Different Types of Model Trains
Steam Trains
Steam trains are perhaps the most iconic type of model train. They evoke a sense of nostalgia and are often seen as symbols of the industrial revolution. The steam-powered locomotives emit real steam and have an unmistakable charm. Many hobbyists collect and operate steam trains to recreate the golden era of rail transport.
Electric Trains
Electric trains are popular among beginners and experienced enthusiasts alike. They are reliable, easy to operate, and offer a wide range of options in terms of design and scale. Electric trains are powered by electricity from a track or overhead wire, allowing for smooth and consistent operation. They come in various styles, from classic passenger trains to modern high-speed locomotives.
Diesel Trains
Diesel trains emerged as a dominant force in the mid-20th century, replacing steam locomotives in many parts of the world. Model diesel trains faithfully replicate their real-life counterparts, featuring intricate detailing and the distinct diesel engine sound. These trains are favored by enthusiasts who are drawn to the rugged and powerful aesthetic of diesel locomotives.
Maglev Trains
Maglev trains, short for magnetic levitation trains, represent cutting-edge technology in both the real world and model train industry. These trains use magnetic forces to suspend and propel themselves, resulting in incredibly fast and smooth travel. Maglev model trains provide a glimpse into the future of transportation and are admired for their sleek and futuristic design.
Trolley Trains
Trolley trains, also known as streetcars or tramways, are a unique addition to the world of model trains. These models replicate the charm of vintage urban transportation systems, complete with overhead wires and tracks. Trolley trains are popular for their quaint and nostalgic appeal, reminiscent of a bygone era when public transportation was dominated by these iconic vehicles.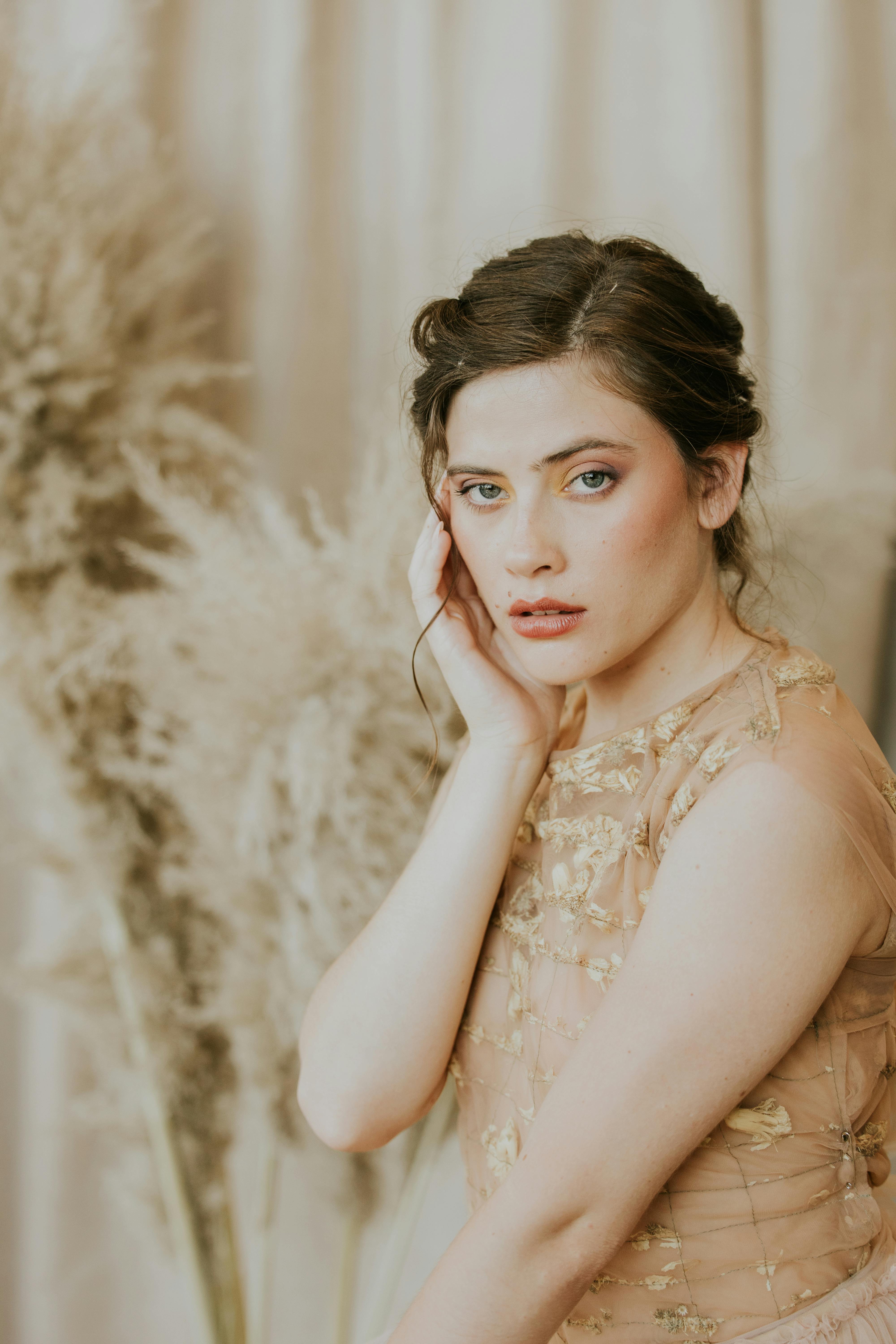 Scales and Gauges in Model Trains
Scale vs. Gauge
When it comes to model trains, scale and gauge are two essential factors to consider. Scale refers to the ratio of the model's size to the real train, while gauge refers to the distance between the rails. Scale determines the overall dimensions and proportions of the model, while gauge determines the compatibility with the track system.
Popular Model Train Scales
There are several popular model train scales, each offering its own unique advantages and appeal. The most common scales include HO scale (1:87), N scale (1:160), O scale (1:48), and G scale (1:22.5). HO scale and N scale are popular choices for their compact size and wide availability of models and accessories. O scale and G scale, on the other hand, are favored by enthusiasts who appreciate the larger size and intricate detailing.
Different Model Train Gauges
Gauge refers to the distance between the rails, and different gauges are commonly used in model train layouts. The most widely used gauges include standard gauge, narrow gauge, and broad gauge. Standard gauge (4 feet 8 ½ inches) is the most common gauge used in model trains and replicates the standard gauge found in real trains. Narrow gauge and broad gauge models offer enthusiasts the opportunity to recreate specific types of railways, such as mountainous or industrial lines.
Building a Model Train Layout
Choosing a Theme
When building a model train layout, one of the first decisions to make is the theme. The theme sets the overall ambiance and style of the layout, whether it's a historical setting, a bustling cityscape, or a scenic countryside. By choosing a theme that resonates with your interests, you can create a layout that tells a story and brings your model trains to life.
Planning the Layout
A well-planned layout is crucial for the success and enjoyment of a model train project. Take into consideration the available space, the desired scale, and the complexity of the layout. Sketch out a track plan, ensuring smooth operation and accessibility. Consider incorporating areas for scenery, structures, and other elements that will enhance the realism of the layout.
Creating Landscapes
Adding realistic landscapes is an essential part of any model train layout. From rolling hills and mountains to rivers and lakes, the scenery brings the layout to life and provides a backdrop for the trains. Use various materials such as foam, plaster, and paints to create realistic terrain features. Incorporate trees, bushes, and foliage to replicate the natural environment and create a sense of depth and authenticity.
Constructing Track Layouts
The track layout is the backbone of the model train layout and determines the flow and functionality of the trains. Carefully follow the track plan, ensuring accurate placement of curves, switches, and junctions. Lay the tracks securely and make sure the connections are tight. Regularly check for smooth operation and make adjustments as needed.
Adding Scenery and Structures
To complete the model train layout, add scenery and structures that reflect the chosen theme. Use miniature buildings, vehicles, and figures to create a realistic environment. Incorporate details such as streetlights, signs, and benches to enhance the authenticity. Pay attention to the placement and arrangement of these elements to create a visually appealing and immersive experience.
Collecting Model Trains
Rare and Limited Edition Trains
Collecting rare and limited edition model trains is a passion shared by many enthusiasts. These trains are often produced in limited quantities, making them highly sought after and valuable. Rare and limited edition trains can range from vintage models that have become collectible over time to special releases commemorating significant events or anniversaries. Collectors enjoy searching for and acquiring these unique pieces to enhance their collections.
Collecting Old vs. New Models
When it comes to collecting model trains, enthusiasts have the option of focusing on either old or new models. Collecting old models allows for the exploration of historical and vintage pieces, showcasing the evolution of the hobby over the years. On the other hand, collecting new models offers the excitement of acquiring the latest technology and design innovations. Many collectors pursue a combination of both, appreciating the nostalgia of vintage trains and the advancements of modern models.
Price Factors and Valuations
The value of model trains can vary significantly depending on several factors. Rarity, condition, and historical significance all contribute to the price of a model train. Limited edition trains and models associated with popular franchises or historical events tend to have a higher value. Additionally, the condition of the train, including any modifications or restorations, can affect its price. Valuations can be researched through collectors' guides, auction houses, and online marketplaces.
Preserving and Displaying Collections
Preserving and displaying model train collections is essential to ensuring their longevity and enjoyment. Proper storage in controlled environments helps protect the trains from dust, humidity, and other damaging factors. Display cases and shelves provide a safe and visually appealing way to showcase the trains. Regular cleaning and maintenance, such as dusting and oiling, are necessary to keep the trains in pristine condition.
Model Train Clubs and Communities
Benefits of Joining a Club
Joining a model train club offers numerous benefits to enthusiasts. Clubs provide a platform for like-minded individuals to come together, share their passion, and learn from one another. Members have access to valuable resources, including expertise, advice, and information about the latest trends and technologies in the hobby. Clubs often organize group activities and events, fostering a sense of community and camaraderie among members.
Networking and Socializing
Model train clubs provide a unique opportunity to network and socialize with fellow enthusiasts. Engaging in discussions, participating in workshops, and attending club meetings allow for the exchange of ideas and experiences. Building connections with others who share your passion can lead to lifelong friendships and invaluable support in pursuing the hobby.
Club Activities and Events
Model train clubs organize various activities and events throughout the year to engage their members. These can range from exhibitions and layout tours where members showcase their creations to operating sessions where members come together to operate their trains on a shared layout. Club-sponsored workshops and lectures offer opportunities to learn new techniques and gain insights from experienced modelers. These activities and events contribute to the overall growth and enjoyment of the hobby.
Sharing Tips and Expertise
One of the most significant advantages of joining a model train club is the opportunity to learn from experienced modelers. Club members willingly share their knowledge, tips, and expertise, helping beginners navigate the complexities and challenges of building and operating model trains. Through discussions, demonstrations, and hands-on experiences, club members can expand their skills and enhance their enjoyment of the hobby.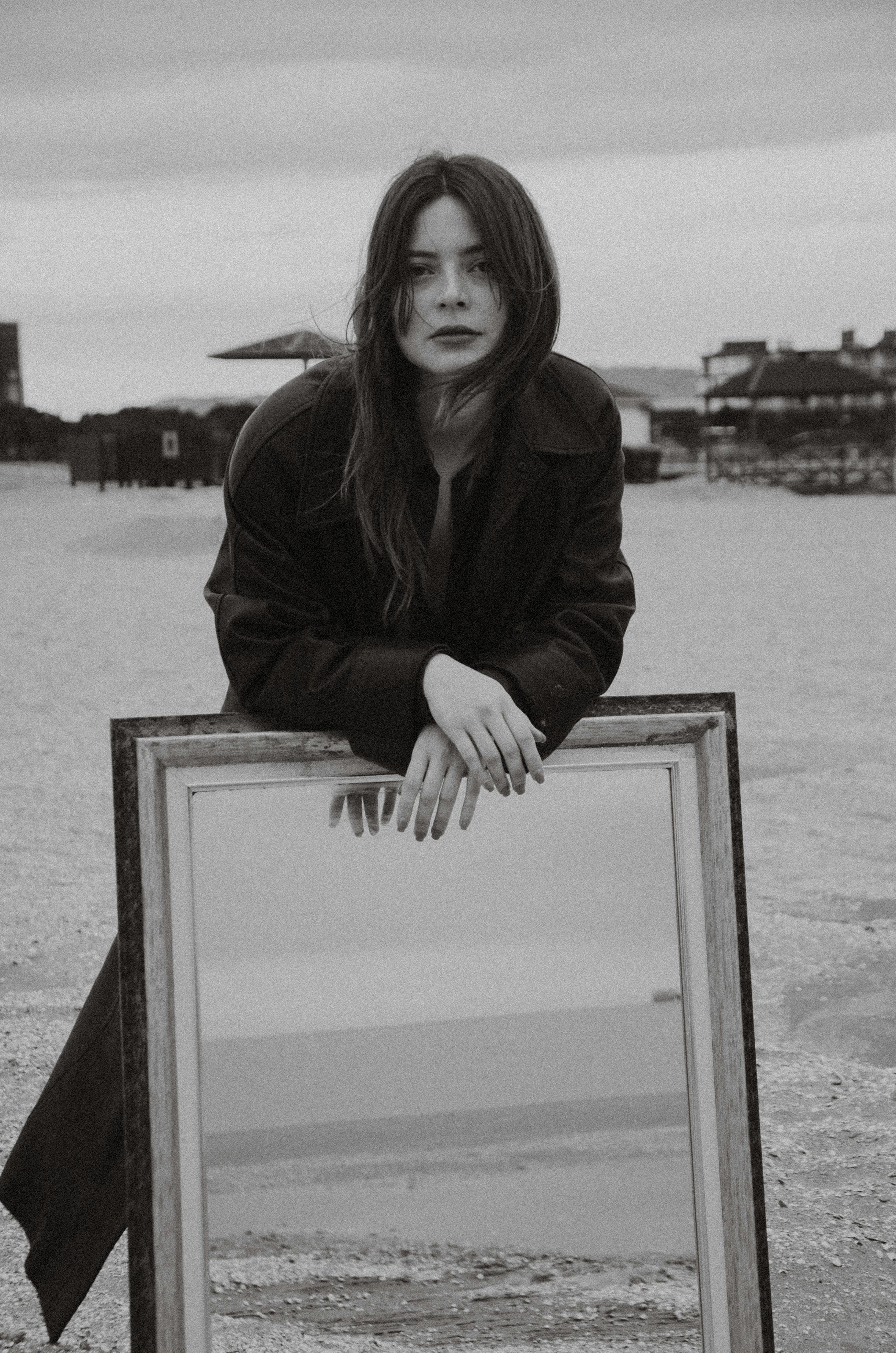 Model Train Exhibitions and Shows
Regional Train Shows
Regional train shows are popular events that attract model train enthusiasts from a specific local area or region. These shows provide an excellent opportunity for collectors, hobbyists, and vendors to come together and showcase their model trains. Visitors can explore a wide variety of layouts, purchase new model trains and accessories, and engage in discussions with fellow enthusiasts. Regional train shows are an excellent chance to discover new trends, share ideas, and expand one's collection.
International Exhibitions
International exhibitions bring the model train community together on a global scale. These large-scale events attract enthusiasts, collectors, and manufacturers from around the world. International exhibitions often feature elaborate layouts, including highly detailed and technologically advanced displays. These exhibitions provide a unique opportunity to witness the creativity and innovation of the global model train community, as well as to connect with fellow enthusiasts from different cultures and backgrounds.
Showcase of Innovative Layouts
Model train exhibitions and shows are an ideal platform for showcasing innovative layouts and designs. From intricate cityscapes to breathtaking mountain landscapes, these exhibits push the boundaries of creativity and take visitors on a journey through miniature worlds. Talented modelers utilize advanced techniques and technologies to create realistic scenery, lifelike train movements, and captivating storytelling. Experiencing these innovative layouts at exhibitions can inspire and motivate enthusiasts to explore new ideas and techniques in their own projects.
Opportunities for Trading and Buying
Model train exhibitions and shows also offer ample opportunities for trading, buying, and selling model trains, accessories, and parts. Vendors set up booths to sell a wide range of products, including both new and vintage model trains. Collectors and hobbyists can explore the offerings and add to their collections. Additionally, trading between enthusiasts allows for the exchange of rare or unique items, further enhancing the model train community's interconnectedness.
Model Train Maintenance and Troubleshooting
Cleaning and Lubricating Trains
Regular cleaning and lubrication are vital for maintaining the smooth operation and longevity of model trains. Dust and debris can accumulate on the tracks and wheels, impeding performance and causing wear. Use a soft brush or cloth to gently remove dirt and grime from the train's exterior. Apply a small amount of appropriate lubricant to the moving parts to ensure smooth movement and prevent friction-related issues.
Fixing Track Issues
Occasionally, model train tracks may develop issues that need attention. Common problems include loose or misaligned tracks, broken or worn-out switches, and electrical connectivity issues. Regularly inspect the tracks and address any visible problems promptly. Secure loose tracks, replace damaged switches, and clean the track connections to ensure uninterrupted operation. Proper maintenance of the tracks ensures optimal performance and minimizes the risk of derailments or other accidents.
Repairing Locomotives and Rolling Stock
Model train locomotives and rolling stock may require repairs from time to time due to wear and tear or accidental damage. Common issues include broken couplers, damaged wheels, and malfunctioning motors. Many manufacturers offer replacement parts that can be easily installed. Some repairs may require more advanced knowledge and experience, in which case it may be advisable to seek professional assistance. Regular inspections and maintenance can help identify potential problems and prevent larger issues from arising.
Addressing Electrical Problems
Electrical issues can disrupt the operation of model trains. These problems can range from faulty wiring connections to malfunctioning power supplies or control systems. Troubleshooting electrical problems requires a systematic approach, checking each component for proper functioning and connectivity. Ensure all wiring connections are secure and free from damage, and check that power sources are providing the correct voltage. Familiarizing yourself with the electrical system and seeking assistance from experienced modelers can help resolve these issues effectively.
Model Trains in Pop Culture
Trains in Movies and TV Shows
Model trains have played iconic roles in various movies and TV shows throughout history. From classic films like "The Great Train Robbery" to modern hits like "Polar Express," trains have captivated audiences and become important symbols in storytelling. Model trains are often used to replicate authentic train scenes, allowing filmmakers to recreate historical periods or fantastic worlds. The inclusion of model trains in popular media has further cemented their status as a beloved hobby.
Music and Literature with Train Themes
The allure of trains has inspired numerous songs and literary works over the years. From folk and blues tunes referencing the hardships of train travel to rock and pop hits that capture the excitement and romanticism of trains, music celebrates the role of trains in our culture. Similarly, books and poems have depicted trains as symbols of adventure, freedom, and personal journeys. Model train enthusiasts often incorporate these musical and literary themes into their layouts, further enhancing the storytelling aspect of their hobby.
Model Trains as a Hobby in Art
Model trains have not only influenced popular culture but have also become a subject of artistic expression. Artists have used the intricate and detailed nature of model trains to create stunning photographic compositions, paintings, and sculptures. These artworks capture the beauty and nostalgia associated with model trains, often evoking a sense of wonder and fascination. By infusing their passion for model trains into their creative endeavors, artists bring a unique perspective to the hobby and provide enthusiasts with a new way to appreciate and engage with their trains.
Impact on Popular Imagination
The fascination with model trains extends beyond the hobby itself and has left an indelible mark on the popular imagination. Trains represent more than just a means of transportation; they symbolize adventure, exploration, and the human desire to connect and move forward. Model trains, with their ability to recreate the magic of the railroad in miniature form, ignite the imagination of enthusiasts young and old, reminding us of the important role trains have played in shaping our world.
Educational Benefits of Model Trains
Teaching Engineering and Physics
Model trains offer a unique and engaging way to teach engineering and physics principles. Enthusiasts can explore concepts such as gear ratios, momentum, and electricity as they build and operate their trains. Additionally, designing and constructing layouts involve planning, problem-solving, and critical thinking, providing hands-on experience in engineering principles.
Developing Problem-Solving Skills
Model train enthusiasts frequently encounter challenges and problems that require problem-solving skills. From troubleshooting electrical issues to implementing creative solutions for track layouts, enthusiasts sharpen their ability to think critically and find innovative solutions. This ability to identify and address problems translates well into many other aspects of life and can be beneficial in various fields and professions.
Enhancing Creativity and Imagination
Building and designing model train layouts allow enthusiasts to tap into their creativity and imagination. From crafting realistic landscapes to creating unique scenes and scenarios, enthusiasts have the freedom to express their individuality and personal style. The open-ended nature of the hobby encourages experimentation and fosters imagination, stimulating the artistic and creative side of the brain.
Learning about History and Culture
Model trains often evoke a sense of nostalgia and a connection to the past. By recreating historical periods or specific locations, enthusiasts can gain a deeper understanding of history and culture. Researching and modeling accurate details from different eras helps enthusiasts develop a broader perspective and a greater appreciation for the rich tapestry of human history.
In conclusion, model trains have a rich and fascinating history, with early developments paving the way for the popularity and technological advancements witnessed today. The different types of model trains, scales, and gauges offer enthusiasts a wide range of options to explore and collect. Building a model train layout requires careful planning, creativity, and attention to detail, while collecting and preserving model trains becomes a lifelong passion for many. Model train clubs and exhibitions provide opportunities for networking, socializing, and showcasing the latest innovations. Maintenance and troubleshooting skills ensure the smooth operation of model trains, while their presence in pop culture and educational benefits highlight their enduring appeal. As a hobby, model trains continue to captivate and inspire enthusiasts, fostering a sense of wonder and fascination with the world of trains.