If you've ever been captivated by the world of model railways and fantasized about creating your own intricate track layout, this article is for you. In "Creating a Custom Model Railway Track Plan," we will explore the steps involved in designing and constructing a personalized track plan that perfectly fits your vision. Whether you're a seasoned model railway enthusiast or just beginning your journey into this fascinating hobby, this article will provide valuable insights and tips to help you bring your dream track to life.
Choosing the Scale and Theme
Determining the Scale and Gauge
When starting your journey of creating a custom model railway, the first decision you need to make is the scale and gauge. The scale represents the proportion of the model to the real-life counterpart, while the gauge refers to the distance between the tracks. It's essential to find the right balance between the two to ensure a visually pleasing and realistic representation. Popular scales include HO scale, N scale, and O scale, so take the time to research each one and choose the best fit for your preferences and available space.
Selecting the Theme and Era
With countless options available, selecting a theme and era for your model railway adds personality and charm to your layout. Your theme could be anything from a bustling city with skyscrapers and subway lines to a serene countryside dotted with farms and rolling hills. Consider your personal interests and what captivates your imagination the most. Additionally, think about the era you want to depict, whether it's the steam locomotive era of the 19th century or the modern era of high-speed trains. Choosing a theme and era that resonate with you will keep you engaged and motivated throughout the construction process.
Considering Available Space
Before delving too far into the design process, it's important to consider the available space you have for your model railway. Whether you have a dedicated room, a basement, or just a small corner of a room, understanding the limitations of your space will help you plan accordingly. Measure the dimensions carefully and take note of any obstacles or architectural features that you'll need to work around. By considering your available space from the beginning, you can ensure that your model railway fits seamlessly into its designated area.
Gathering Inspiration and Research
Visiting Model Railways and Exhibitions
To gather inspiration for your own model railway, visiting other model railways and exhibitions can be incredibly beneficial. Seeing the craftsmanship and attention to detail firsthand can spark your creativity and help you visualize what is possible. Take the time to observe the layouts, study the techniques, and talk to experienced model railway enthusiasts. They can provide valuable insights and offer advice on various aspects of your project. These visits will not only inspire you but also broaden your knowledge about the hobby.
Browsing Online Forums and Websites
The internet has revolutionized the hobby of model railways, providing a treasure trove of resources at your fingertips. Online forums and websites dedicated to model railways are excellent places to connect with fellow enthusiasts and seek information and inspiration. Browse through forums, ask questions, and share your ideas, as the community is often friendly and eager to help. Numerous websites offer track plans, scenery ideas, and tutorials that can inspire and educate you. Make sure to bookmark your favorite sites and take advantage of the wealth of knowledge available online.
Reading Books and Magazines
Another fantastic way to research and gather inspiration for your model railway is by reading books and magazines dedicated to the hobby. These publications are filled with expert advice, step-by-step guides, and stunning photography that will ignite your creativity. Look for books and magazines that cover various aspects of model railroading, from track planning to realistic scenery techniques. Reading about the experiences and projects of other model railway enthusiasts can also provide practical tips and insights that you can incorporate into your own layout.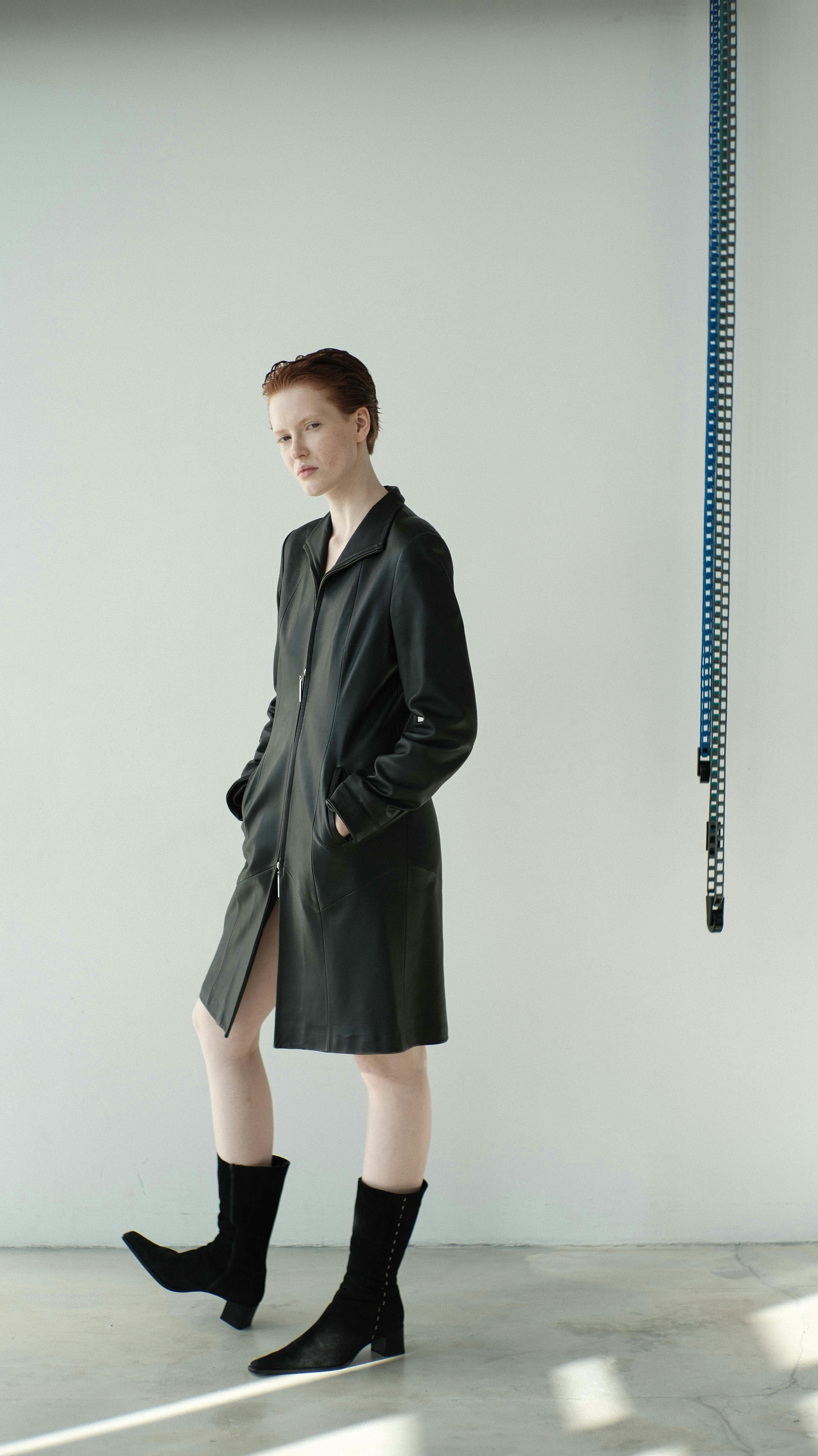 Preparing the Design
Creating a Rough Sketch
Once you have gathered inspiration and conducted thorough research, it's time to start preparing the design of your model railway. Begin by creating a rough sketch that outlines the basic layout and arrangement of tracks, structures, and scenery. This sketch serves as a starting point and allows you to visualize how everything will fit together. Don't worry about details at this stage; focus on getting a general idea of the space allocation and track flow.
Taking Measurements and Creating a Scale Drawing
With your rough sketch in hand, it's time to take precise measurements of your available space. Ensure that you measure accurately, as these measurements will be crucial in creating a scale drawing of your model railway. Utilizing a scale ruler, transfer your measurements onto graph paper or use specialized software to create a digital representation of your layout. Consider the scale you have chosen and ensure that your scale drawing accurately reflects the dimensions of your actual space.
Considering the Track Layout and Features
When designing your model railway, one of the most critical aspects to consider is the track layout. Decide whether you want a loop design, where the train continuously circles the track, or a point-to-point design, where the train stops at a specific destination. Think about the flow of the tracks, incorporating curves, straights, and elevation changes to create visual interest for the viewer. Additionally, consider including features such as sidings and industrial areas to add realism and operational possibilities to your layout.
Selecting Track Components
Choosing the Track System
Selecting the right track system is essential in ensuring smooth operation and compatibility with your chosen scale and gauge. There are various track systems available, from popular brands like Atlas and Peco to more specialized options. Research the features and benefits of each track system, considering factors such as ease of installation, durability, and availability of additional components. It's also crucial to ensure that the chosen track system aligns with your desired era and theme.
Deciding on Turnouts and Crossings
Turnouts and crossings are essential components of any model railway layout as they allow trains to switch tracks and navigate intersections. When deciding on turnouts and crossings, consider the scale and gauge of your layout, as well as the desired level of realism. Determine the number and placement of these components based on your track layout design, ensuring smooth transitions and operational flexibility for your trains.
Selecting Flex Tracks or Pre-built Tracks
Another consideration when selecting track components is whether to use flex tracks or pre-built tracks. Flex tracks offer flexibility in shaping the track to fit your desired layout, allowing for more customization. On the other hand, pre-built tracks save time and effort as they come ready to use straight from the package. Consider your skill level, time constraints, and desired level of customization when deciding between flex tracks and pre-built tracks. It's worth noting that a combination of both can also be used to create a unique and varied track layout.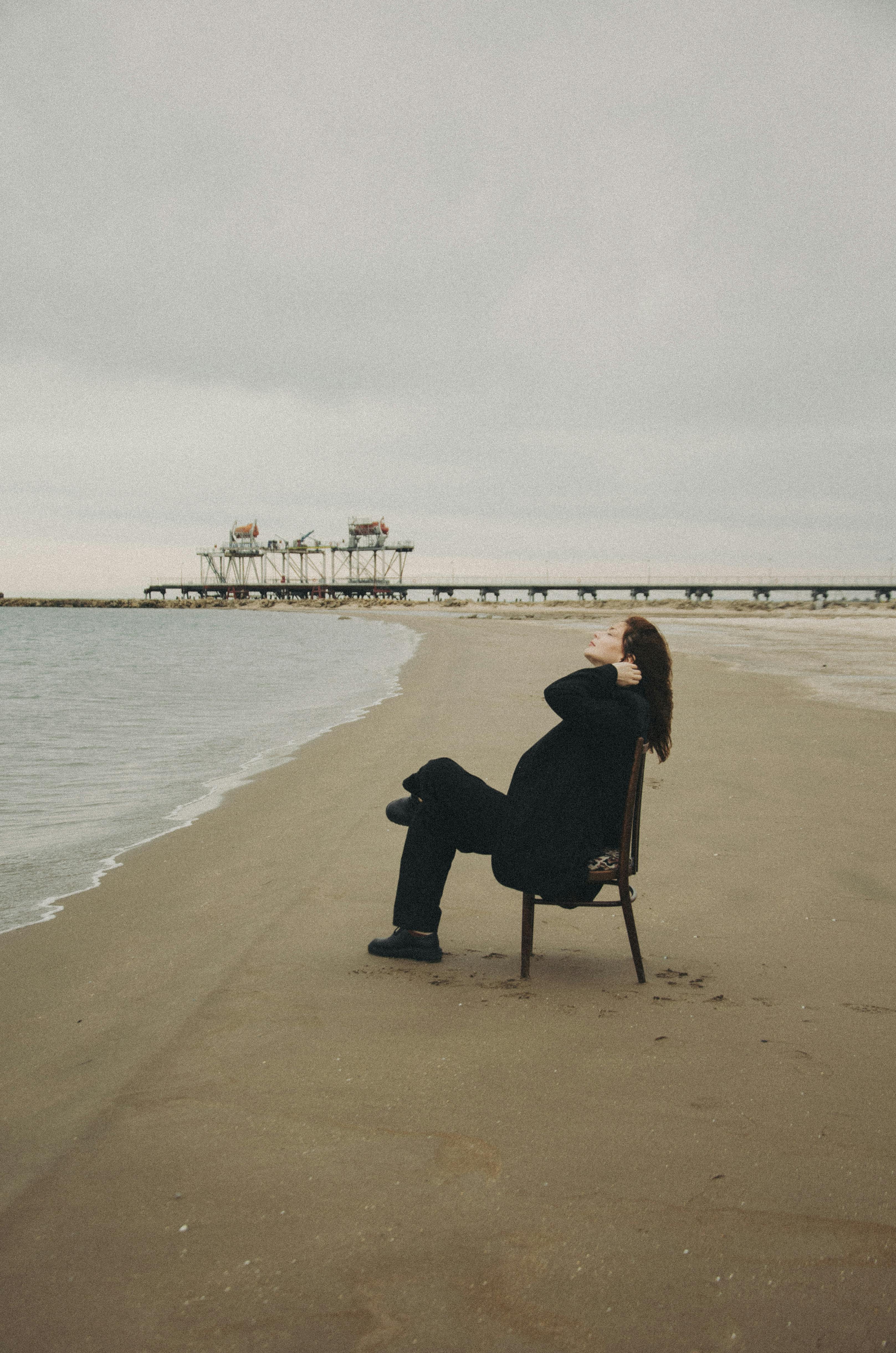 Designing the Track Layout
Creating a Loop or Point-to-Point Design
When designing the track layout, one of the key decisions to make is whether to create a loop or a point-to-point design. A loop design is a continuous circuit where the train moves continuously around the track. This design allows for continuous operation but can be visually repetitive. On the other hand, a point-to-point design features a defined starting point and destination, with the train stopping at specific locations. This design offers more operational possibilities and can be visually interesting. Consider the type of operation you want to achieve and choose the design that best suits your preferences.
Incorporating Different Track Configurations
Incorporating a variety of track configurations adds visual interest and realism to your model railway. Experiment with different curve radii, straight sections, and switches to create a dynamic and visually appealing layout. Avoid repetitive patterns and strive for smooth transitions between different track configurations. By incorporating a variety of track components, you can create an engaging and realistic environment for your trains to traverse.
Including Sidings and Industrial Areas
To add functionality and operational interest to your layout, consider including sidings and industrial areas. Sidings are additional tracks that allow trains to park or be switched onto while the mainline remains unobstructed. Industrial areas can include factories, warehouses, or freight depots, providing opportunities for loading and unloading operations. By incorporating sidings and industrial areas, you can enhance the realism of your layout and introduce additional operational possibilities.
Designing Scenery and Structures
Planning the Landscape and Terrain
Designing the scenery and structures of your model railway is where the true creativity and artistic expression come into play. Begin by planning the landscape and terrain, considering the topography, vegetation, and landforms that you want to depict. Think about whether you want rolling hills, mountains, valleys, or waterfront areas. Pay attention to the natural flow and curves of the land, creating realistic contours and gradients. The landscape sets the stage for the entire layout and establishes the atmosphere and mood you want to convey.
Incorporating Structures and Buildings
Once you have planned the landscape, it's time to incorporate structures and buildings into your model railway. Depending on your chosen theme and era, you can include various types of structures, such as houses, commercial buildings, factories, and landmarks. Research architectural styles and features that are specific to your chosen era and location, ensuring accuracy and authenticity. Consider the placement and positioning of the structures to create a coherent and visually appealing scene.
Adding Vegetation and Details
To bring your model railway to life, adding vegetation and details is crucial. Incorporate a variety of trees, bushes, grass, and other foliage to create a realistic and immersive environment. Consider the type of vegetation that is typical for your chosen landscape and era, incorporating appropriate colors and textures. Additionally, pay attention to the small details that make a big difference, such as street signs, vehicles, people, and animals. These details add depth and character to your layout and bring it to life.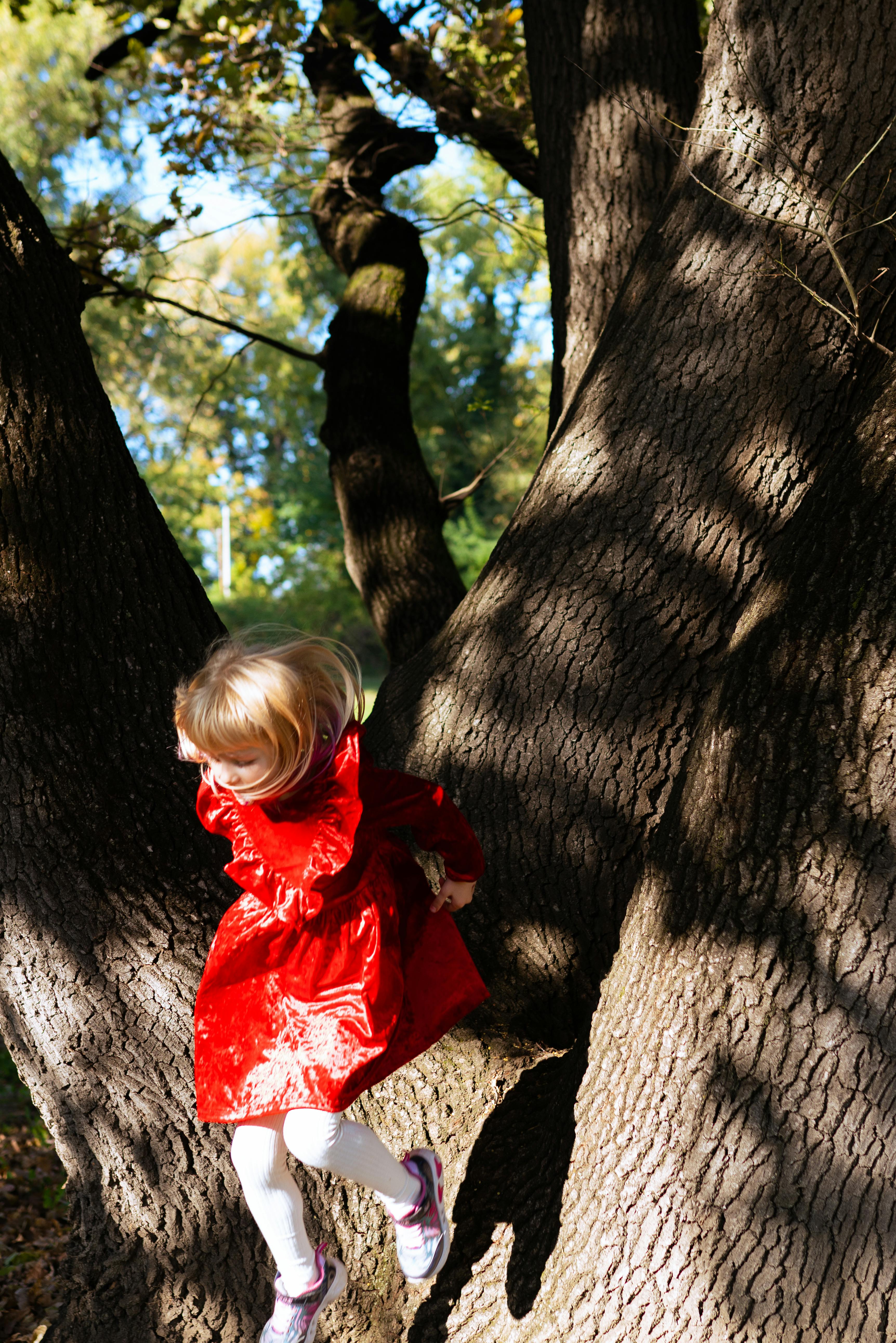 Wiring and Electrical Considerations
Planning the Power Distribution
To ensure smooth operation of your model railway, proper planning of the power distribution is crucial. Decide on the type of power supply you will use, whether it's traditional DC or modern digital command control (DCC). Consider the required voltage for your trains and accessories and plan the power distribution accordingly. Ensure that the wiring layout is neat, organized, and easily accessible for future maintenance or troubleshooting.
Installing Wiring for Track and Accessories
When it comes to installing wiring, take the time to do it properly to avoid potential issues down the line. Lay the track wiring underneath the track bed or use dedicated wire channels to maintain a clean and realistic appearance. Separate the track power from accessory power to prevent interference and allow for independent control. Properly insulate and label the wires for easy identification and troubleshooting in the future.
Incorporating Digital Command Control (DCC)
Digital command control (DCC) is a popular choice for model railway enthusiasts as it allows for independent control of multiple trains on the same track. If you choose to incorporate DCC into your layout, ensure that your selected track system and locomotives are compatible with this technology. Consider the additional wiring and components required for DCC operation and allocate space for the control station and power boosters. By incorporating DCC, you can enjoy the benefits of enhanced control and realistic operation.
Creating a Construction Plan
Breaking the Layout into Phases
Creating a construction plan is essential to ensure a smooth and organized building process. Break down the layout construction into manageable phases, focusing on one area at a time. Start with the baseboard or benchwork, followed by track installation, scenery construction, and finally, detailing and finishing touches. By dividing the construction into phases, you can maintain focus and easily track your progress.
Listing Required Materials and Tools
Before embarking on the construction of your model railway, create a comprehensive list of all the materials and tools you will need. This list may include items such as lumber for the baseboard, track components, wiring, scenery materials, paint, and adhesive. Having a well-prepared list will save you time and frustration, preventing unnecessary trips to the store during the construction process.
Creating a Timeline and Budget
To keep your project on track, it's crucial to create a timeline and budget for your model railway. Determine a realistic timeframe for each phase of construction and allocate sufficient time for unexpected delays or challenges. Additionally, establish a budget that includes all necessary materials, tools, and accessories. Keep in mind that hobbies can quickly become expensive, so it's essential to set a budget and stick to it.
Building the Model Railway
Preparing the Baseboard or Benchwork
Before laying track and starting construction, ensure that your baseboard or benchwork is sturdy and level. Pay attention to the materials used and ensure they can support the weight of the track, trains, and scenery. Take the time to properly reinforce the baseboard or benchwork, ensuring it is rigid and able to withstand movement and operating forces.
Laying and Securing the Track
With the baseboard or benchwork prepared, it's time to lay and secure the track in place. Follow your scale drawing and track plan to ensure correct placement and alignment. Use appropriate adhesives or track nails to secure the track securely to the baseboard or benchwork. Take care to achieve smooth transitions and ensure that all track connections are secure and free from any obstructions or kinks.
Building and Installing Scenery
Once the track is laid and secure, it's time to bring your landscape to life by building and installing scenery. Start by sculpting the landforms using materials like foam, plaster, or papier-mâché. Consider using terrain features like hills, valleys, and water bodies to add depth and visual interest. As the scenery takes shape, gradually add vegetation, structures, and details, using techniques such as flocking, static grass application, and weathering to achieve a realistic appearance. Take your time during this phase, as it is the most visually impactful aspect of your model railway.
Testing and Troubleshooting
Checking for Proper Track Alignment
Before running trains on your model railway, it's essential to check for proper track alignment. Ensure that all tracks are level, without any dips or uneven sections. Test each section individually to verify that trains move smoothly throughout the layout. Pay attention to turnouts and crossings, as these areas can sometimes cause derailments if not aligned correctly. Make any necessary adjustments and test repeatedly until you achieve optimal track alignment.
Testing Electrical Connections
With the track properly aligned, it's time to test the electrical connections. Ensure that power is distributed evenly throughout the track and that all sections receive sufficient voltage. Test each section individually for functionality and check that all accessories and lighting operate correctly. Invest in a good quality multimeter to accurately measure voltages and diagnose any potential electrical issues.
Troubleshooting Issues
Despite thorough planning and careful construction, it's common to encounter issues or challenges during the testing phase of your model railway. Problems such as derailments, electrical shorts, or inconsistent operation can occur. When faced with these issues, remain patient and methodical. Go back to the basics and check all connections, track alignment, and wiring. Utilize online resources, forums, and fellow enthusiasts for troubleshooting advice. By systematically diagnosing and addressing issues, you can overcome challenges and ensure a smooth-running model railway.
Creating a custom model railway is an exciting and rewarding hobby that allows you to unleash your creativity and imagination. By carefully choosing the scale and theme, gathering inspiration, preparing the design, selecting track components, and designing scenery and structures, you can bring your vision to life. Remember to consider wiring and electrical considerations, create a construction plan, and build your model railway in phases while, testing and troubleshooting along the way. With dedication, patience, and attention to detail, you'll have a remarkable model railway that brings joy to both yourself and others for years to come.