You are about to embark on a fascinating journey into the intriguing world of model railroads. From their humble beginnings in the 19th century to the intricate and lifelike designs of modern times, these miniature train sets have captured the hearts of enthusiasts worldwide. Get ready to explore the rich history, innovative techniques, and enduring appeal of model railroading. Get ready to be amazed by the history of model railroads.
Early Beginnings of Model Railroads
The origins of model railroads
Model railroads have a fascinating history that dates back to the early 19th century. The origins of model railroads can be traced back to the emergence of the railway system itself. As trains became a popular mode of transportation, people developed a fascination with their mechanics and operation. This led to the creation of miniature models of trains and railways, allowing individuals to experience the joy of railroading on a small scale.
The first model railroad exhibitions
The first model railroad exhibitions were a pivotal moment in the development of the hobby. These exhibitions showcased intricate and detailed model train sets, attracting enthusiasts from all walks of life. One of the earliest and most influential exhibitions was held in the Crystal Palace in London in 1862. This event marked a turning point in the history of model railroads, as it brought widespread attention to the hobby and inspired many to start building their own miniature railway worlds.
Early types of model train sets
In the early days, model train sets were often crafted by skilled craftsmen using materials such as wood and metal. These sets were highly detailed and realistic, mimicking the intricate design of real-life locomotives and railway cars. However, due to their high production cost and limited accessibility, model train sets were primarily enjoyed by the wealthy. Over time, advancements in manufacturing techniques and the availability of affordable materials made model train sets more accessible to a wider audience, sparking the growth and development of the hobby.
Growth and Development of Model Railroads
The influence of technological advancements
Technological advancements played a significant role in the growth and development of model railroads. The introduction of electricity and steam-powered engines in the late 19th century revolutionized the hobby by allowing model trains to move on their own. This brought a new level of realism and excitement to model railroading, attracting more enthusiasts and advancing the hobby further.
The rise of mass production
As the 20th century rolled around, mass production techniques emerged, making model train sets more affordable and accessible than ever before. Companies like Lionel and Bachmann began producing pre-built model train sets at a larger scale, making it easier for individuals to enter the hobby. This shift towards mass production also led to the standardization of scales and gauges, making it easier for model railroaders to mix and match different components and expand their layouts.
Model railroads in the 20th century
The 20th century saw the hobby of model railroading flourish. Model railroad clubs sprouted up around the world, providing enthusiasts with a sense of camaraderie and a platform to share their passion. The introduction of new materials, such as plastic, allowed for more intricate and realistic detailing in model train sets. The increased availability of model railroad accessories, such as buildings, landscapes, and rolling stock, further enriched the hobby and allowed for the creation of highly immersive and captivating model railroad layouts.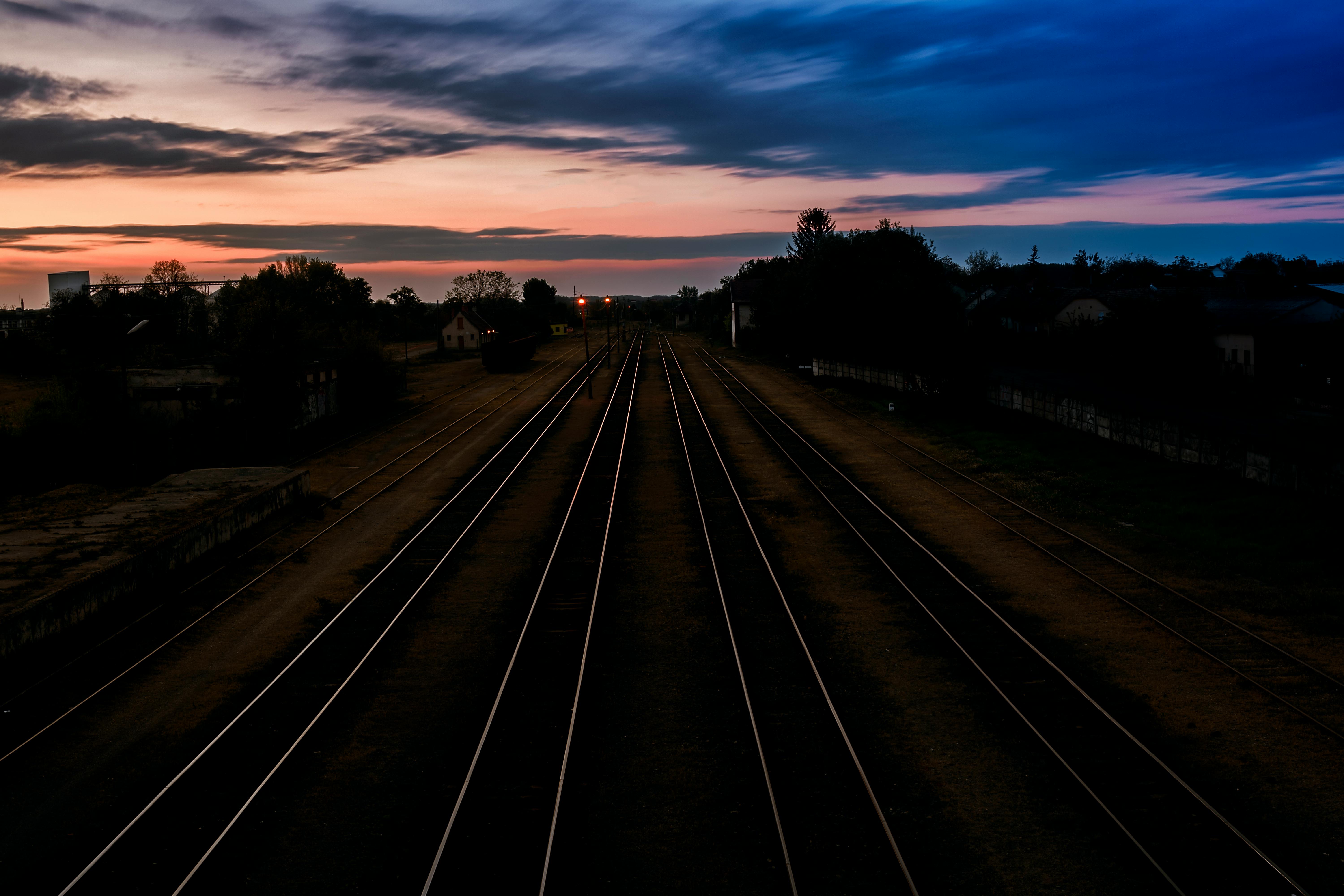 Various Scales and Gauges of Model Railroads
Understanding scale and gauge
When it comes to model railroads, scale and gauge are essential concepts to understand. Scale refers to the proportional relationship between the model and the real-life object it represents. Gauge, on the other hand, refers to the distance between the rails of a track. Scale and gauge work together to determine the size and compatibility of different model train components.
Different popular scales for model railroads
There are several popular scales commonly used in model railroading. The most widely used scales include HO scale, N scale, and O scale. HO scale is the most popular scale worldwide, offering a good balance between detail and space requirements. N scale is smaller, allowing for more intricate layouts in a smaller space. O scale is larger and offers greater detail, but requires more space for a layout. Other scales, such as Z scale and G scale, cater to specific preferences and requirements.
The impact of scale on model railroad layouts
The chosen scale greatly influences the overall look and feel of a model railroad layout. Smaller scales, like N scale, allow for more elaborate and expansive layouts with intricate detailing. Larger scales, like O scale, provide a more immersive and visually stunning experience, but require more space. Scale also affects the availability of accessories and rolling stock options, with some scales offering a wider range of choices than others. Ultimately, the scale chosen depends on personal preference, available space, and desired level of detail.
Model Railroads and Railroading Clubs
The birth of model railroad clubs
Model railroad clubs have played a crucial role in the growth and development of the hobby. These clubs emerged as a way for enthusiasts to connect, share ideas, and collaborate on large-scale projects. The first model railroad clubs were formed in the early 20th century, bringing together individuals with a passion for trains and model railroading. These clubs provided a platform for members to showcase their layouts, exchange knowledge, and organize exhibitions.
Benefits of joining a model railroad club
Joining a model railroad club offers numerous benefits to hobbyists. Clubs provide a supportive community where individuals can learn from experienced members and gain valuable insights into building and operating model railroads. Members can access shared resources, including tools, equipment, and space for building layouts. Clubs also offer a platform for showcasing layouts and participating in exhibitions and events. Additionally, clubs often organize workshops, seminars, and guest speaker sessions, allowing members to enhance their skills and knowledge.
Prominent model railroad clubs around the world
There are many well-known model railroad clubs around the world that have made significant contributions to the hobby. The Train Collectors Association (TCA) in the United States is one of the largest and oldest clubs, organizing events and conventions for train collectors. The Model Railway Club in the United Kingdom is another prominent club that has been in existence since 1910 and boasts an extensive collection of model trains and layouts. The Tokyo Model Railroad Association in Japan is known for its intricate and detailed layouts, attracting model railroaders from across the globe. These clubs, along with many others, continue to foster the growth of the hobby and bring enthusiasts together.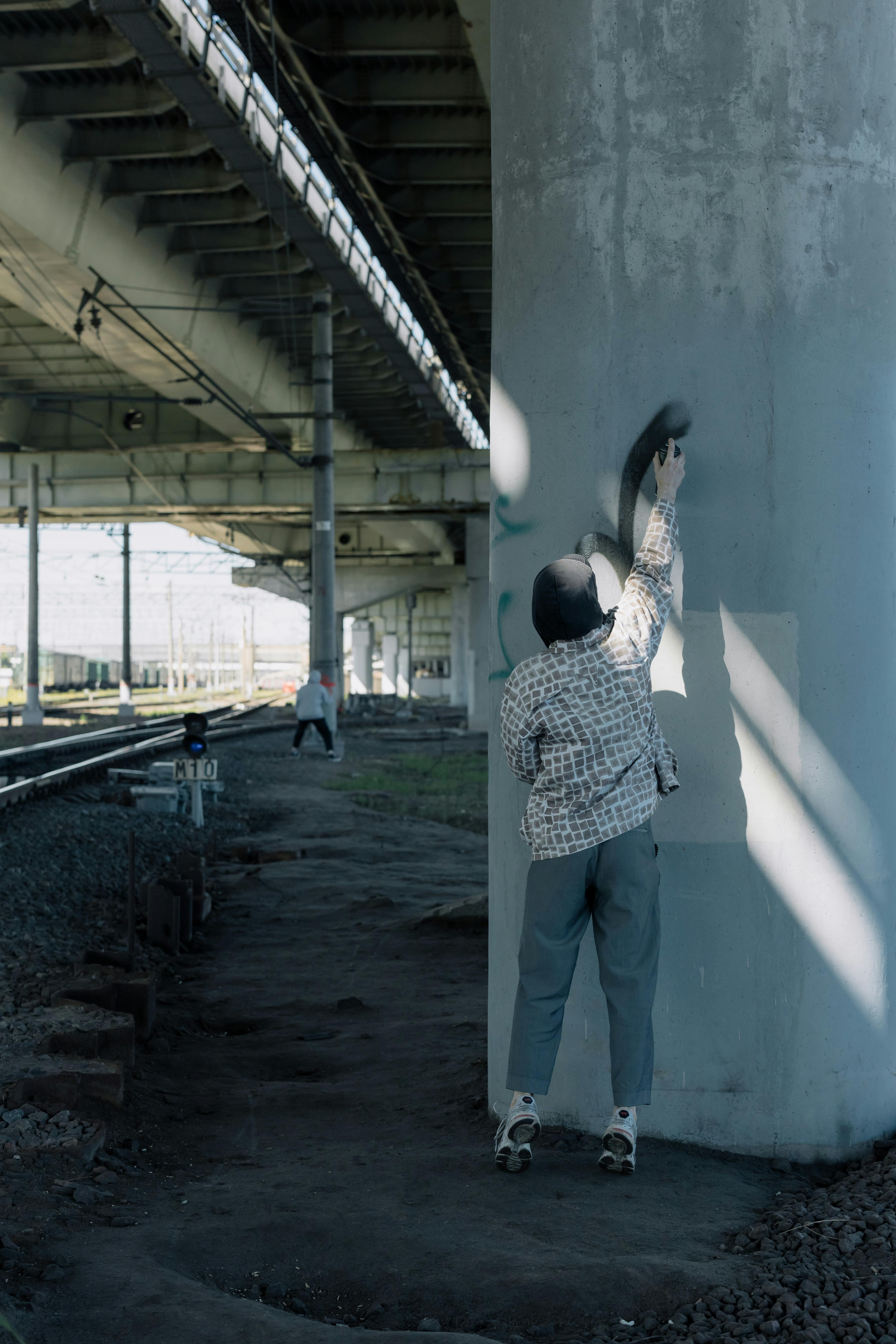 Model Railroads as a Hobby
Why people choose model railroading as a hobby
People choose model railroading as a hobby for a variety of reasons. For some, it is a way to reconnect with their childhood memories of trains and railways. Building and operating a model railroad layout allows individuals to indulge in nostalgia and relive the joy they experienced as a child. For others, model railroading is a creative outlet that allows them to design and construct intricate miniature worlds. The hobby also offers a sense of accomplishment, as individuals can see their vision come to life through careful planning and craftsmanship. Lastly, model railroading provides a means of relaxation and escape from the stresses of everyday life, offering a peaceful and enjoyable pastime.
Building and designing a model railroad layout
Building and designing a model railroad layout requires careful planning and attention to detail. The first step is to determine the available space and choose a suitable scale and gauge. Next, individuals must decide on a theme or era for their layout, which will determine the types of rolling stock, buildings, and scenery elements to be included. Once the foundation is set, track planning begins, taking into consideration factors such as curves, switches, and sidings. After the trackwork is completed, the scenery and detailing come into play, with the addition of mountains, rivers, trees, and structures. Finally, wiring and control systems are installed to power the trains and enable realistic operation.
Creating realistic scenery and landscapes
One of the most enjoyable aspects of model railroading is creating realistic scenery and landscapes. With a wide range of materials available, including foam, plaster, and static grass, hobbyists can bring their layouts to life. Mountains can be crafted using foam and covered in plaster to create realistic textures, while rivers and lakes can be made using clear epoxy resin. Trees, bushes, and grass are added using static grass applicators, giving the landscape a natural and textured look. Buildings and structures, such as houses, train stations, and factories, are painstakingly detailed and weathered to mimic the effects of time and wear. Paying attention to these details adds depth and realism to the model railroad layout.
Collecting Model Railroad Memorabilia
The allure of collecting model trains
Collecting model trains has its own unique appeal within the hobby of model railroading. For many enthusiasts, collecting allows them to acquire and preserve unique and rare pieces that hold historical and sentimental value. Model trains, especially those from older manufacturers or limited editions, can become valuable collectors' items over time. Collecting also offers an opportunity to explore the vast variety of train models and brands available, allowing enthusiasts to expand their knowledge and appreciation of the hobby.
Types of model train collectibles
Model train collectibles can range from vintage locomotives and rolling stock to limited edition releases. Vintage pieces from bygone eras often hold a special allure, as they represent the history and evolution of model railroading. Limited edition releases, such as those commemorating famous trains or events, are highly sought-after by collectors due to their rarity and exclusivity. Model train collectibles can also include accessories and memorabilia such as signage, posters, and books. Each piece adds depth to a collection and showcases the rich history and diversity of the hobby.
Common challenges in model train collecting
Collecting model trains presents its own set of challenges. One common challenge is the availability of certain models, especially those from discontinued manufacturers. Tracking down specific pieces and negotiating fair prices can be a time-consuming and sometimes frustrating process. Additionally, collecting can be an expensive hobby, particularly when it comes to acquiring rare or limited edition items. Ensuring the authenticity and condition of collectibles is also important, as counterfeit or damaged pieces can greatly diminish their value. Despite these challenges, the thrill of the hunt and the satisfaction of adding a prized piece to a collection make model train collecting a rewarding pursuit.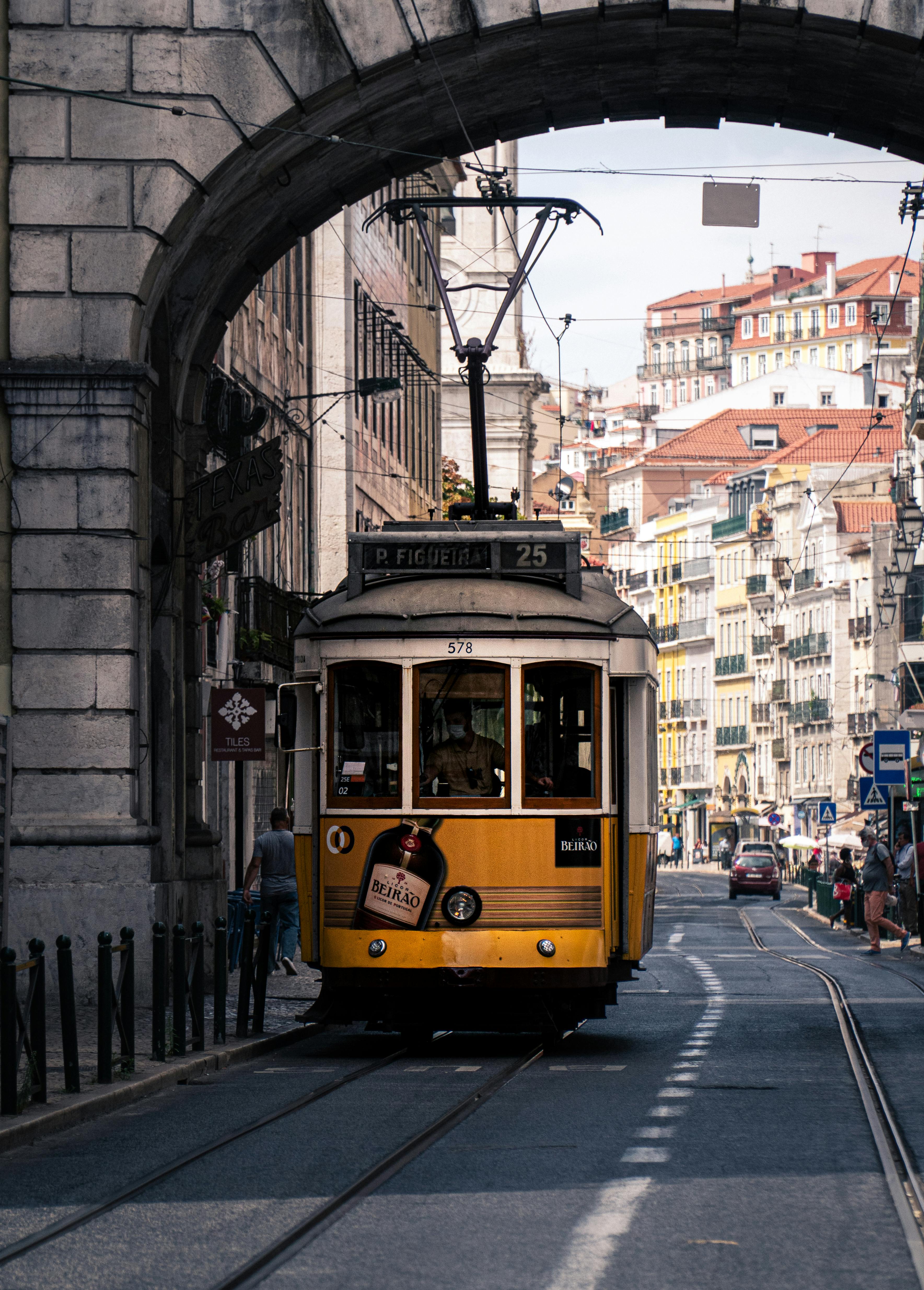 Model Railroads in Popular Culture
Model railroads in movies and TV shows
Model railroads have made appearances in various movies and TV shows, often playing a significant role in the storytelling. From classics like "The Great Train Robbery" to modern films like "The Polar Express," model railroads have captured the imagination of audiences. They have been used to depict nostalgic settings, highlight characters' hobbies or professions, or simply add a touch of whimsy to a scene. Model railroads have a timeless appeal that resonates with both filmmakers and viewers, evoking a sense of wonder and nostalgia.
Influence of model railroads on art and literature
Model railroads have also influenced art and literature, inspiring artists and writers to depict the charm and beauty of miniature railroading. Paintings, photographs, and sculptures have captured the intricate details and vibrant landscapes of model train layouts. Similarly, literature has featured model railroads as settings or themes, allowing authors to explore the concepts of time, memory, and escape. Model railroads serve as a muse for creativity, providing a source of inspiration that transcends the boundaries of mediums.
Model railroad exhibitions and events
Model railroad exhibitions and events are a popular way to showcase the hobby to the public and enthusiasts alike. These events gather model railroaders, clubs, manufacturers, and suppliers in one place, creating a vibrant and immersive experience. Exhibitions often feature elaborate layouts and dioramas, showcasing the skill and craftsmanship of model railroaders. Manufacturers and suppliers use these events to launch new products and showcase the latest advancements in the hobby. Model railroad exhibitions and events provide an opportunity for enthusiasts to network, learn, and be inspired by the creativity and passion of others.
Preserving Model Railroad History
Museums dedicated to model railroads
Preserving the rich history of model railroads is essential to understanding the development and significance of the hobby. Museums dedicated to model railroads play a vital role in collecting, preserving, and displaying historical artifacts. These museums showcase a wide range of model trains, layouts, and memorabilia from different eras, allowing visitors to appreciate the evolution and diversity of the hobby. Model railroad museums often offer interactive exhibits, educational programs, and workshops to engage and educate visitors of all ages.
Restoration and preservation efforts
Restoration and preservation efforts are crucial in ensuring that model railroad history is safeguarded for future generations. Many collectors and model railroad enthusiasts undertake restoration projects to bring vintage or damaged pieces back to their original condition. Careful attention is given to cleaning, repairing, and repainting the models, while preserving their historical integrity. Documentation, such as photographs and records, is also essential in capturing the history and significance of model train components. Collaboration between collectors, museums, and enthusiasts is essential to enhancing the preservation efforts and ensuring the longevity of model railroad history.
The importance of documenting model railroad history
Documenting model railroad history is fundamental in preserving the legacy and impact of the hobby. By recording the stories, experiences, and innovations of model railroaders, future generations can learn from and appreciate the contributions made by those who came before them. Documenting history also provides valuable insights into the evolution of model railroading techniques, materials, and designs over time. Whether through written accounts, photographs, or oral histories, documenting model railroad history ensures that the hobby's development is recognized and celebrated.
Model Railroads and STEM Education
Model railroads as educational tools
Model railroads have proven to be valuable educational tools, particularly in the areas of science, technology, engineering, and mathematics (STEM). Building and operating model railroads require problem-solving skills, spatial awareness, and an understanding of basic physics and engineering principles. By engaging with model railroads, students can develop critical thinking, logical reasoning, and creativity. The hands-on nature of the hobby encourages experimentation and fosters a deeper understanding of concepts such as electricity, mechanics, and motion.
Benefits of using model railroads in STEM education
Using model railroads in STEM education offers several benefits to students. The interactive nature of the hobby provides an engaging and immersive learning experience, capturing students' interest and motivating them to explore complex concepts. Model railroads also promote teamwork and collaboration, as students often work together in building layouts and solving challenges. Additionally, the tactile nature of the hobby appeals to different learning styles, allowing students to apply theoretical concepts in a practical and tangible manner. By combining fun and education, model railroads make STEM subjects more accessible and enjoyable for students of all ages.
Case studies and success stories
Numerous case studies and success stories highlight the positive impact of using model railroads in STEM education. Schools and educators have reported increased student engagement, improved problem-solving skills, and a deeper understanding of scientific and mathematical principles. For example, a middle school in Pennsylvania integrated model railroading into their science curriculum, resulting in improved grades and a greater enthusiasm for learning. Similarly, a high school in California used model railroads as a platform for teaching physics, allowing students to apply theoretical concepts to real-world scenarios. These success stories demonstrate the potential of model railroads in enhancing STEM education and fostering a passion for lifelong learning.
Future Trends and Innovations in Model Railroads
Advances in digital control systems
The future of model railroading lies in advances in digital control systems. Traditional analog control systems are gradually being replaced by digital command control (DCC) systems, which allow for precise control and realistic operation of model trains. DCC systems offer features such as individual train control, automated operations, and sound effects. They also enable model railroaders to integrate computer software and mobile applications, enhancing the overall experience and unlocking new possibilities for layout automation and customization. As technology continues to evolve, the capabilities and functionalities of digital control systems will only continue to expand.
Integration of technology in model railroad layouts
The integration of technology in model railroad layouts is another trend that will shape the future of the hobby. Model railroaders are increasingly utilizing computer-aided design (CAD) software and 3D printing technology to design and manufacture custom components. This allows for greater creativity and customization, as well as the ability to replicate intricate details and structures. The use of sensors, microcontrollers, and wireless communication systems also enables the creation of dynamic and interactive layouts. Model railroads of the future will likely incorporate augmented reality (AR) and virtual reality (VR) elements, further blurring the line between the real and the miniature world.
Emerging trends and predictions
Looking ahead, several emerging trends and predictions can be expected in the world of model railroads. With the increasing popularity of green and sustainable technologies, there may be a rise in model train sets powered by renewable energy sources such as solar or wind. The use of artificial intelligence (AI) and machine learning algorithms may facilitate more sophisticated automation and operation of model railroads. Additionally, the hobby may witness a surge in interest from younger generations as new technologies are integrated, making it even more accessible and appealing. As model railroading continues to evolve, it will undoubtedly remain a cherished hobby that captivates the imagination and brings joy to enthusiasts around the world.