Whether you're a novice or an experienced model railroader, there's always something new to learn when it comes to this captivating hobby. In this article, you will find a collection of essential tips that will elevate your model railroading skills to new heights. From choosing the right scale to creating realistic scenery, we've got you covered. So grab your conductor's hat and let's embark on a journey through the world of model railroading 101!
Choosing the Right Scale
When it comes to model railroading, one of the first decisions you'll need to make is choosing the right scale for your layout. The scale refers to the ratio of the model's size to the size of the real object it is representing. There are several popular scales to choose from, each with its own unique characteristics and advantages. Let's explore some of the most common options.
G Scale
G scale is the largest of the commonly used scales for model railroading. With a scale ratio of 1:22.5, G scale trains are known for their larger size and impressive level of detail. These trains are often used in outdoor garden railways due to their durability and ability to withstand the elements. G scale trains are perfect for those who want to create a grand and eye-catching layout.
O Scale
O scale trains are another popular choice among model railroaders. With a scale ratio of 1:48, O scale trains are larger than HO and N scale, making them easier to handle and work with. They are often preferred by those who want to focus on the intricate details of their models. O scale trains are commonly used in model train displays and are perfect for creating a nostalgic and classic atmosphere.
HO Scale
HO scale is the most popular scale for model railroading. With a scale ratio of 1:87, HO scale trains are smaller than O scale but larger than N scale, striking a perfect balance between detail and size. HO scale trains are widely available, making it easier to find a variety of locomotives, rolling stock, and accessories. They are great for both beginners and experienced model railroaders and offer a vast range of options for creating layouts of various themes and sizes.
N Scale
N scale trains are known for their compact size and incredible level of detail. With a scale ratio of 1:160, N scale trains are significantly smaller than HO scale trains, which means you can fit more track and scenery into a limited space. This makes N scale ideal for those with space limitations or those who prefer to create a realistic and intricate layout in a smaller area. Although N scale requires more precision and care, it offers a rewarding experience for model railroaders.
Z Scale
Z scale is the smallest of the commonly used scales and is known for its tiny trains and intricate detailing. With a scale ratio of 1:220, Z scale trains are perfect for those who want to create a micro-sized layout or have limited space. While Z scale requires delicate handling due to its small size, it offers a unique challenge and the ability to create layouts with impressive realism. Z scale is often chosen by experienced model railroaders looking to push the boundaries of their skills.
Deciding on a Theme
Once you have chosen the scale for your model railroad, it's time to decide on a theme for your layout. The theme will determine the overall look and feel of your railroad and guide your decisions when it comes to selecting scenery, structures, and rolling stock. Here are some popular themes to consider:
Historical
A historical theme takes inspiration from real-life railroads and time periods. You can recreate a specific era, such as the golden age of steam or the heyday of diesel locomotives. Historical themes allow you to capture the charm and nostalgia of bygone times, and there is a wealth of historical information and reference materials available to help guide your modeling efforts.
Contemporary
A contemporary theme focuses on representing modern railroading. This theme allows you to showcase the latest locomotives, rolling stock, and technologies. It can be an excellent choice for those who are passionate about current railroad operations or want to showcase their favorite modern trains. Contemporary layouts often incorporate industrial areas, urban scenes, and intermodal facilities.
Industrial
An industrial theme highlights the industrial aspects of railroading. This theme is all about showcasing factories, warehouses, and other industrial structures. It allows you to create scenes that depict the operations of industries such as mining, steel production, or logging. Industrial layouts often feature an intricate network of sidings, loading docks, and switches, creating a bustling environment filled with activity and movement.
Scenic
A scenic theme focuses on capturing the natural beauty of landscapes and the charm of rural areas. This theme often includes elements such as mountains, valleys, rivers, and forests. Scenic layouts allow you to channel your creativity and artistic skills in creating lifelike scenery. From rolling hills to tranquil lakes, scenic themes evoke a sense of tranquility and serenity.
Once you have decided on a theme, it's time to start planning the layout of your model railroad.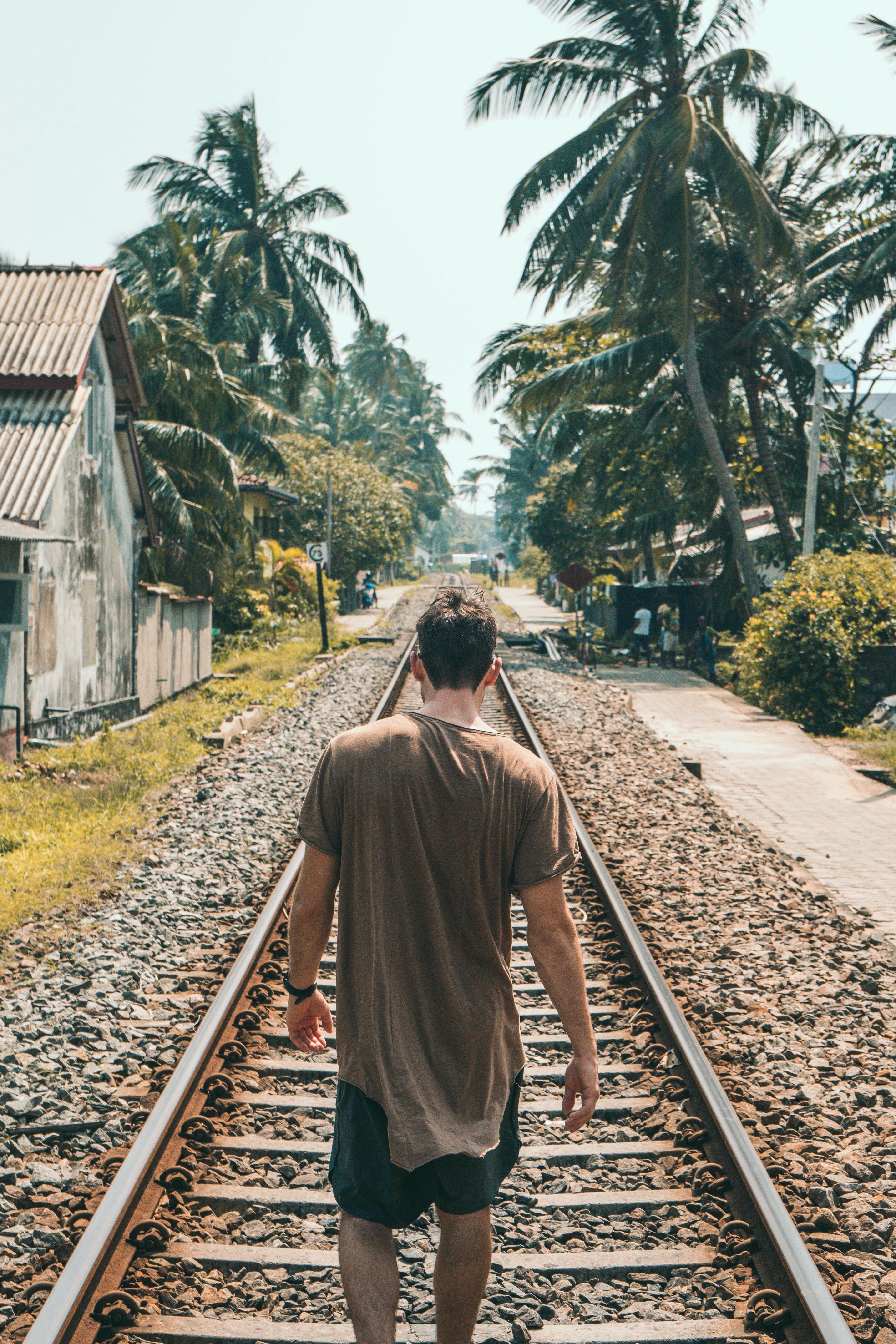 Planning the Layout
Designing a model railroad layout is an essential step in the construction process. It involves determining the track configuration, scenery placement, and overall flow of the layout. Proper planning ensures that your railroad operates smoothly and meets your vision. Here are some key factors to consider when planning your layout:
Designing a Track Plan
A track plan is a detailed diagram of the layout, illustrating the arrangement of tracks, turnouts, and sidings. It is helpful to sketch a rough track plan on paper or use specialized software to visualize the layout before building it. Consider factors such as track spacing, curves, grades, and traffic flow. A well-thought-out track plan will ensure that your trains can navigate the layout smoothly and realistically.
Considering Space Limitations
The available space for your layout will influence the size and complexity of your design. Analyze the dimensions of your chosen area and take note of any obstacles such as columns or corners. Consider whether you want a permanent or modular layout, as modular layouts offer flexibility when it comes to future expansions or reconfigurations. Be creative in maximizing your space, utilizing techniques such as multi-level layouts or hidden staging yards.
Creating a Realistic Environment
A great layout goes beyond just tracks and trains; it incorporates lifelike scenery to create a realistic environment. Consider elements such as landforms, structures, vegetation, and details. Research reference materials, visit real-world locations, and study photographs to gather inspiration for your scenery. Take into account the geographical features of your chosen theme, whether it's mountains, plains, or urban landscapes.
With a well-planned layout in mind, it's time to move on to the construction phase.
Building the Baseboard
The baseboard is the foundation of your model railroad layout, providing support for tracks, structures, and scenery. Building a sturdy and level baseboard is crucial for the overall stability and longevity of your layout. Here are some steps to follow when constructing your baseboard:
Selecting the Proper Material
When choosing the material for your baseboard, consider factors such as weight, durability, and ease of construction. Commonly used materials include plywood, particleboard, foam, or extruded foam insulation. Each material has its advantages and disadvantages, so research and choose the one that suits your needs best. Ensure that the material is thick enough to prevent warping or sagging under the weight of your layout.
Cutting and Assembling the Baseboard
Once you have selected your baseboard material, use appropriate tools to cut it to the desired dimensions. Carefully measure and mark the cut lines, ensuring accuracy and precision. Assemble the baseboard components using screws, nails, or adhesive, depending on the material chosen. Ensure that the joints are tight and reinforced for added stability. Take your time during this step, as a well-constructed baseboard will provide a solid foundation for your layout.
Creating Support Structures
To prevent any sagging or flexing of the baseboard, it is essential to include support structures. These can be built using sturdy legs or brackets attached to the baseboard. The number of support structures required will depend on the size and weight of your layout. Consider adding removable sections to allow for easy access to the underside of the layout for maintenance and troubleshooting purposes.
With your baseboard constructed and in place, it's time to move on to the next crucial step: electrical wiring.
Electrical Wiring
Proper electrical wiring is essential for a smoothly operating model railroad. It ensures that power is delivered efficiently to the tracks and accessories while allowing for control over locomotives and other electrical components. Here are some aspects to consider when it comes to electrical wiring:
Installing Track Power
To power your trains, you will need to install track power. Decide whether you want to use conventional direct current (DC) power or Digital Command Control (DCC). DC power is more straightforward to set up but limits control over individual trains. DCC allows independent control of multiple trains on the same track and provides additional features such as sound effects and lighting control. Follow the manufacturer's instructions for installing power feeders and connecting the wiring to the tracks.
Connecting Turnouts and Signals
Turnouts, also known as switches or points, are crucial for guiding trains onto different tracks. You will need to wire power feeds to the turnouts to ensure they function correctly. Additionally, if you plan on implementing signals for added realism, they will also require electrical wiring for proper operation. Take note of the specific wiring requirements for your chosen turnouts and signals and follow the manufacturer's instructions accordingly.
Adding Light and Sound Effects
Lighting and sound effects can greatly enhance the realism and overall experience of your model railroad. Consider installing lighting to illuminate structures, tunnels, and other scenic elements. Sound effects, such as locomotive sounds or ambient background noise, can add another layer of immersion. Depending on your layout's complexity, you may need to dedicate separate power sources or utilize specialized control systems for lighting and sound effects.
With the electrical wiring complete, it's time to focus on the next step: choosing and laying track.
Choosing and Laying Track
Selecting the right track and properly installing it is crucial for a functional and realistic model railroad. Here are some considerations and steps to follow:
Using Flex Track or Pre-formed Track Sections
Flex track and pre-formed track sections are the two primary options for laying track. Flex track allows for more flexibility and can be shaped and curved to fit your layout's design. Pre-formed track sections, also known as sectional track, are pre-manufactured in specific sizes and configurations. Decide which option is best suited for your layout based on the track plan and your preferences.
Curves, Grades, and Straight Sections
Consider the track's alignment and layout when determining the placement of curves, grades, and straight sections. Curves can add visual interest and variety to your layout, but be mindful of the minimum curve radius for your chosen scale to ensure smooth operation. Grades, or inclines and declines, add realism but should be within a manageable range to prevent strain on locomotives. Straight sections are essential for long stretches and sidings, allowing trains to gather speed or stop if needed.
Adding Sidings and Sidetracks
Sidings and sidetracks provide additional areas for trains to be stored or for switching operations. They are essential for creating realistic operations on your layout. Determine where you want to place sidings or sidetracks based on your track plan and desired theme. Consider the length of sidings and the types of rolling stock you plan to have on your layout. Properly insulate and wire these sections to allow for proper operation and control.
With the track laid and secured, it's time to move on to one of the most exciting aspects of model railroading: constructing scenery.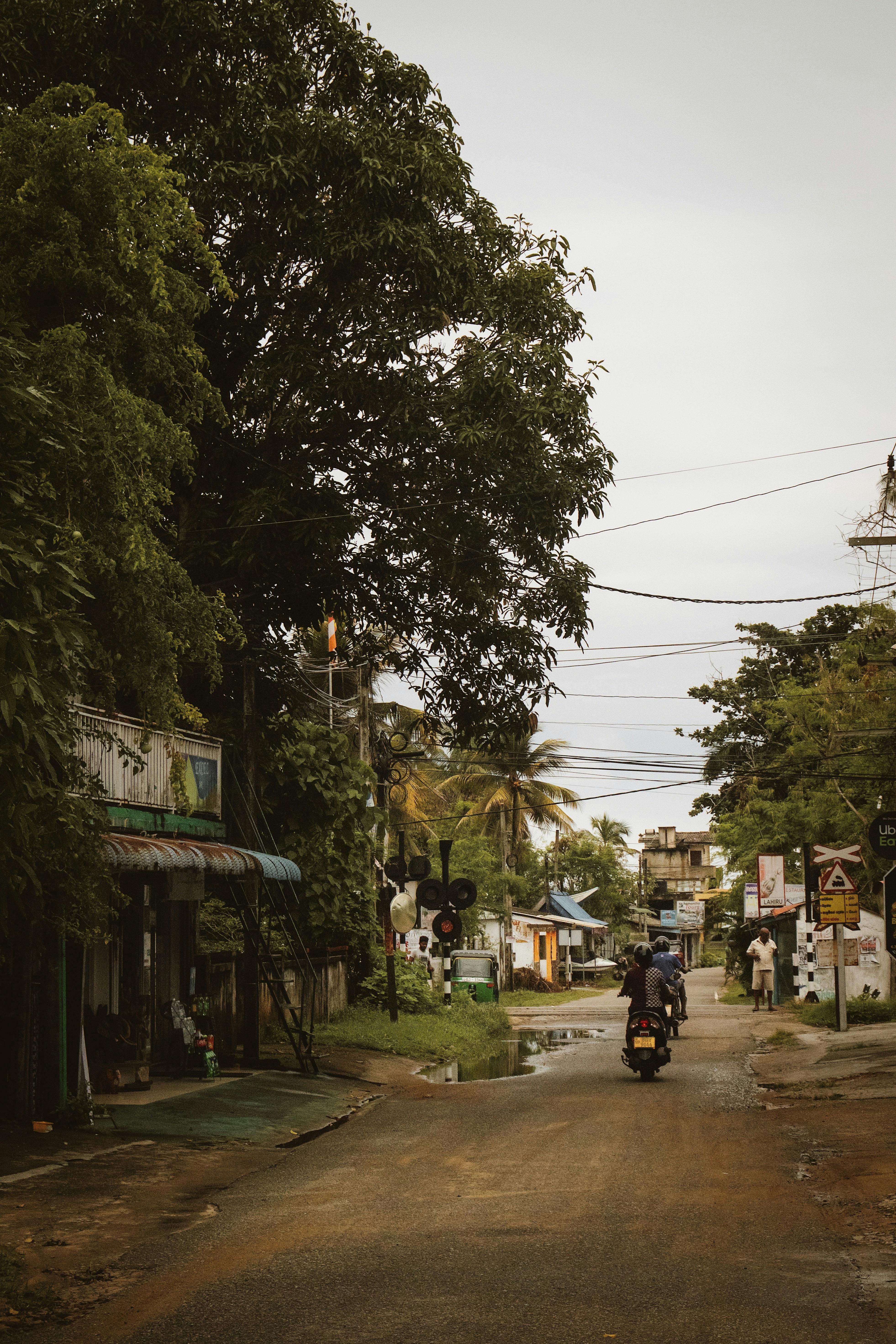 Constructing Scenery
Scenery construction allows you to bring your layout to life, creating a realistic environment that enhances the overall experience of your model railroad. Here are some steps to help you create lifelike scenery:
Creating Landforms and Terrain
Start by shaping and forming the landscape of your layout. Use materials such as plaster, foam, or lightweight sculpting materials to create rolling hills, mountains, valleys, and other geographical features. Build up layers to create depth and add texture to your terrain. Consider using reference photos or visiting real-world locations to study the natural features and textures of your chosen theme.
Building Structures and Buildings
Structures and buildings add character and visual interest to your layout. Whether it's houses, factories, or train stations, carefully assemble and paint model kits or scratch-build structures from raw materials such as plastic, wood, or paper. Pay attention to the small details and use weathering techniques to make them look realistic. Consider the era and theme of your layout when selecting and arranging structures, ensuring coherence and accuracy.
Adding Vegetation and Details
Vegetation such as trees, shrubs, grass, and flowers bring life to your layout. Incorporate various types of foliage that are common to your chosen theme or geographical area. Use materials such as plastic foliage, foam, static grass, and ground cover to add color and texture. Don't forget to add realistic details such as road signs, fences, benches, and other small elements that will enhance the visual appeal and storytelling potential of your layout.
With your scenery in place, it's time to add the finishing touches: painting and weathering.
Painting and Weathering
Painting and weathering techniques help bring realism and character to your models and structures. Here are some steps to guide you through this crucial phase:
Applying Base Colors
Start by priming your models and structures with a suitable primer. Select appropriate base colors for each element, considering the era and theme of your layout. Model paints, weathering paints, and airbrushes can be used to achieve the desired colors and effects. Work in thin layers, building up color gradually to prevent paint buildup or obscuring details. Don't forget to paint the backdrops and sky areas of your layout to enhance the overall atmosphere.
Adding Weathering Effects
Weathering adds depth and realism to your models and structures, making them look aged, worn, and lived-in. Use techniques such as dry brushing, washes, and airbrushing to apply weathering effects, such as rust, dirt, grime, and fading. Focus on high-traffic areas, exposed surfaces, and areas prone to wear and tear. Experiment with different weathering techniques and take inspiration from real-life examples to create convincing and authentic weathering effects.
Detailing Buildings and Structures
Small details can make a significant difference in the overall appearance of your buildings and structures. Add architectural details such as windows, doors, and trim using paint or specialized detailing materials. Enhance realism by adding interior details such as furniture or equipment visible through windows. Add signage, posters, or advertisements appropriate to the era and theme of your layout. Pay attention to proper scale when adding details to maintain realism and proportion.
With your models and structures painted and weathered, it's time to move on to the next phase: installing model trains and equipment.
Installing Model Trains and Equipment
Installing model trains and equipment is the moment when your layout truly comes to life. Here are some steps to guide you through this exciting phase:
Selecting and Acquiring Model Trains
Choose locomotives and rolling stock that are appropriate for your chosen era, theme, and scale. Consider factors such as prototype accuracy, quality, and level of detail. Research reputable manufacturers and explore customer reviews and forums to help you make informed decisions. Acquire a variety of train cars and locomotives to add diversity and interest to your roster. Pay attention to compatibility between trains and track systems, ensuring smooth operation.
Installing DCC or DC Control Systems
Depending on your preference and chosen scale, decide whether you want to use Digital Command Control (DCC) or Direct Current (DC) control systems. DCC offers digitally controlled independent operation of multiple trains on the same track, while DC is a simpler system that allows trains to be run independently. Follow the manufacturer's instructions for installing and calibrating the control system, ensuring proper configuration and operation.
Adding Accessories and Rolling Stock
Complete your layout by adding accessories and rolling stock appropriate for your chosen era and theme. Accessories can include signals, crossings, infrastructure, and maintenance facilities. Rolling stock should match your chosen theme and reflect the industries and operations depicted on your layout. Consider adding details such as figures, vehicles, and realistic loads for added authenticity. Continuously update and expand your collection to keep your layout fresh and engaging.
With your model trains and equipment installed, it's time to focus on maintaining and troubleshooting your layout to ensure smooth operation.
Maintaining and Troubleshooting
To keep your model railroad running smoothly, regular maintenance and troubleshooting are essential. Here are some tips to help you maintain and troubleshoot your layout:
Cleaning and Lubricating the Track
Regularly clean your track to remove any dust, dirt, or debris that can affect the performance of your trains. Use a track cleaning tool or a soft cloth moistened with an appropriate cleaning solution. Lubricate your trains' wheels and gear mechanisms to ensure smooth operation. Be mindful of any excess lubricant, as it can attract dirt and cause buildup over time.
Troubleshooting Electrical Issues
If you encounter electrical issues such as power loss, shorts, or intermittent operation, carefully inspect and test your wiring connections. Check for loose or damaged wires, loose connectors, or faulty switches. Invest in a multimeter to help diagnose and identify electrical problems. Ensure that all electrical components are properly insulated and secured to prevent accidental shorts or disruptions.
Maintaining and Repairing Models
Regularly inspect your models and equipment for any signs of damage, wear, or loose parts. Repair or replace any broken parts or components promptly. Pay special attention to locomotive motors, couplers, and wheels, as these parts are subject to extensive use. Develop a maintenance schedule to clean, oil, and lubricate your locomotives as needed. Consult manufacturer guidelines and instructional materials for specific maintenance and repair instructions.
By following these maintenance and troubleshooting practices, you can ensure that your model railroad remains in excellent condition and provides endless hours of enjoyment.
In conclusion, model railroading is a rewarding hobby that allows you to create a miniature world filled with trains, scenery, and endless possibilities. By choosing the right scale, deciding on a theme, planning the layout, building a solid baseboard, wiring the electrical components, choosing and laying track, constructing lifelike scenery, painting and weathering, installing model trains and equipment, and maintaining and troubleshooting your layout, you can create a truly impressive and captivating model railroad. Enjoy the journey, be creative, and let your imagination run wild as you bring your miniature world to life!