Are you intrigued by the world of model railroading but don't know where to begin? Look no further! "Getting Started with Model Railroading: A Beginners Guide" is here to help you embark on your journey into this fascinating and rewarding hobby. Whether you have a nostalgic love for trains or simply crave a creative outlet, this guide will provide you with all the essential information and tips you need to kickstart your model railroading adventure. From choosing the right scale and track layout to understanding locomotives and scenery design, this comprehensive guide will ensure that you become a confident beginner in no time. So, join us as we set off on this exciting endeavor together!
Choosing a Scale
Understanding Model Train Scales
When starting with model railroading, one of the first decisions you'll need to make is choosing a scale. Model train scales refer to the proportion of the model trains and the real-life trains they represent. There are several common scales available, each with its own unique characteristics.
The most popular scales include HO scale, N scale, O scale, and G scale. HO scale is the most widely used scale and offers a good balance between detail and size. N scale is known for its smaller size and is perfect for those with limited space. O scale is larger and provides excellent detail, making it a favorite for enthusiasts who enjoy showcasing highly detailed models. Lastly, G scale is the largest scale and is often used for outdoor garden railways.
Considerations for Choosing a Scale
When selecting a scale, there are a few factors to consider. The size of your available space is one of the most significant considerations. If you have limited space, a smaller scale like N scale might be more suitable. On the other hand, if you have ample space and want to create a visually impressive layout, O scale or G scale could be the right choice.
Additionally, consider your budget and the availability of model trains and accessories in your chosen scale. Some scales have a wider variety of products available, making it easier to find what you need. It's also worth thinking about your personal preferences and the type of model trains you are most interested in. Research different scales and examine the models available to see which ones appeal to you the most.
Common Model Train Scales
Here are some more details about the most common model train scales:
HO Scale: This scale has a proportion of 1:87, meaning that the model trains are 1/87th the size of the real trains. It is the most popular scale due to its balance between detail and size.
N Scale: With a proportion of 1:160, N scale trains are significantly smaller than HO scale. They are ideal for those with limited space or when you want to create more expansive layouts.
O Scale: O scale models have a proportion of 1:48 or 1:43.5, depending on the region. They are larger and provide excellent detail, making them suitable for showcasing highly realistic models.
G Scale: The largest of the common scales, G scale has a proportion of 1:22.5 or 1:29, depending on the manufacturer. These models are often used for outdoor garden railways and offer impressive detail and realism.
When choosing a scale, take the time to research and consider the various factors that will impact your model railroad layout. This will ensure that you select the scale that best suits your needs and preferences.
Planning Your Layout
Finding Available Space
Before diving into designing your model railroad layout, it's essential to assess the available space you have. Whether you have a dedicated room, a basement, or a corner of your living room, understanding the dimensions and limitations will help you plan your layout more effectively. Measure the available space and take note of any obstructions, such as support columns or windows.
Determining Layout and Design
Once you know the dimensions of your available space, it's time to determine the layout and design of your model railroad. Consider what type of scenery you want, whether it's a mountainous region, a cityscape, or something else entirely. Think about the era or theme you want to portray, such as a historic railroad or a modern transit system.
Sketch out different layout ideas, taking into account the available space and the scale you have chosen. Consider the flow of the track, the locations for scenery and structures, and any operational features you want to include, like sidings or yards. Don't be afraid to experiment with different configurations until you find the one that best suits your vision.
Considerations for a Realistic Layout
Creating a realistic layout involves considering various elements to enhance the overall appearance and operation of your model railroad. Here are a few key considerations:
Grades and Elevations: Mimicking the natural landscape, incorporating realistic changes in terrain elevation and grades adds visual interest and realism to your layout. Plan for gentle inclines and declines where appropriate but be careful not to exceed the capabilities of your chosen trains.
Curves and Straightaways: Balancing curves and straight tracks is crucial to achieving a believable look for your model railroad. Real railroads have varying degrees of both, so try to replicate that in your layout to capture the realism.
Scenic Elements: Enhancing the visual appeal of your layout by incorporating realistic scenery is essential. This can include trees, rocks, rivers, buildings, and other detailed elements that bring your model railroad to life.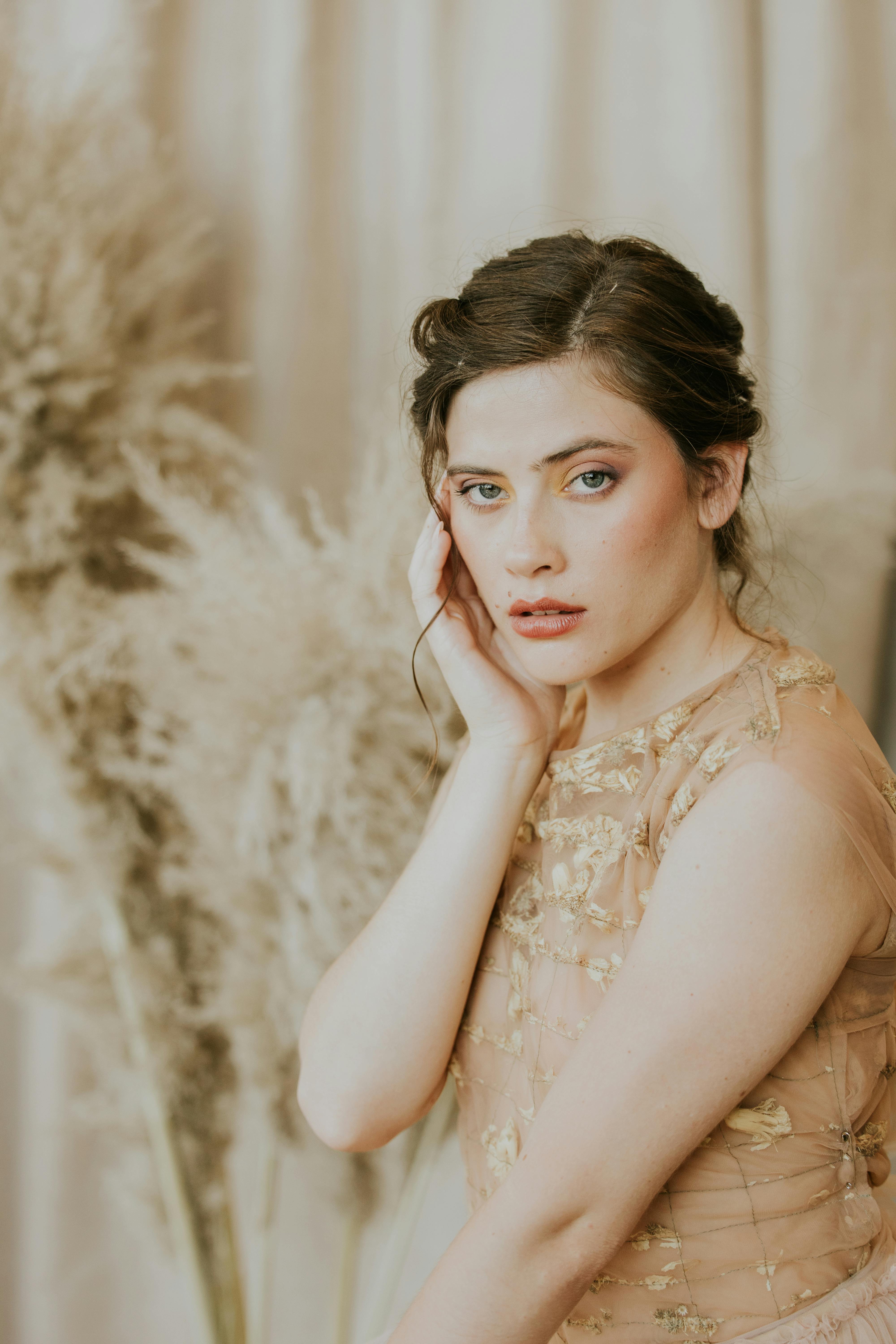 Layout Plan Tools and Resources
To help you plan your model railroad layout, there are various tools and resources available. Computer-aided design software like AnyRail or SCARM can assist in creating detailed track plans. You can also find online resources, books, and magazines with layout design ideas to inspire your creativity. Additionally, joining local model railroad clubs and attending exhibitions can provide valuable insights and ideas from experienced model railroaders.
Building the Baseboard
Choosing Suitable Materials
The baseboard serves as the foundation for your model railroad, so choosing the right materials is crucial. The baseboard should be sturdy, lightweight, and able to withstand the weight of the trains and scenery. Common materials used for baseboards include plywood, MDF (medium-density fiberboard), and extruded foam insulation.
Plywood is popular due to its strength and durability. Make sure to choose a high-quality plywood that is smooth and free from warping. MDF is an excellent alternative as it is denser than plywood, allowing for a smoother surface. Extruded foam insulation is a lightweight option and provides a base for intricate landscapes and mountain formations.
Measuring and Cutting the Baseboard
Once you have chosen your preferred material, measure and mark the dimensions of your layout on the baseboard. Use a measuring tape, T-square, and a straight edge to ensure accuracy. If using plywood or MDF, score the marking lines with a utility knife before making the final cuts. For foam insulation, use a hot wire cutter or a serrated knife to cut through the material.
Assembling and Joining Baseboard Sections
If your layout requires multiple baseboard sections due to its size or shape, you will need to join them together. Use butt joints for straight sections and mitered joints for corners. Secure the sections using screws or nails, ensuring a secure connection. Reinforcing the joints with corner brackets or metal L-brackets can provide additional stability.
To improve the overall strength and rigidity of the baseboard, consider adding cross-supports or joists underneath. These supports help distribute the weight evenly and prevent sagging over time. Use screws or nails to attach the supports to the bottom of the baseboard, spacing them appropriately.
Adding Legs and Supports
Once the baseboard sections are assembled, it's time to add legs and supports to elevate the layout to a comfortable working height. Depending on your personal preference and the design of your layout, you can use trestles, adjustable height sawhorses, or custom-built legs.
Ensure that the legs are securely attached to the baseboard, providing stability and preventing any wobbling. It's also important to consider the overall weight of your layout when choosing leg materials and support systems. Reinforce the legs and supports as necessary to hold the weight of the baseboard, trains, and scenic elements.
By carefully considering the materials, measurements, and construction techniques for your baseboard, you'll create a solid foundation for your model railroad layout.
Track and Turnouts
Understanding Track Components
Track components are essential for a functional model railroad layout. Understanding the different parts of the track system will help you choose and install the right components for your specific needs.
The main components of the track system include:
Track Sections: These are the individual pieces of track that connect together to form the layout. They come in various lengths and types, such as straight track sections or curved track sections.
Turnouts: Also known as switches, turnouts allow trains to change tracks. They consist of movable rails that guide the train along the desired path.
Joiners and Rail Joiners: Joiners connect track sections together, ensuring smooth transitions between pieces. Rail joiners are used to connect the rails, ensuring proper electrical conductivity.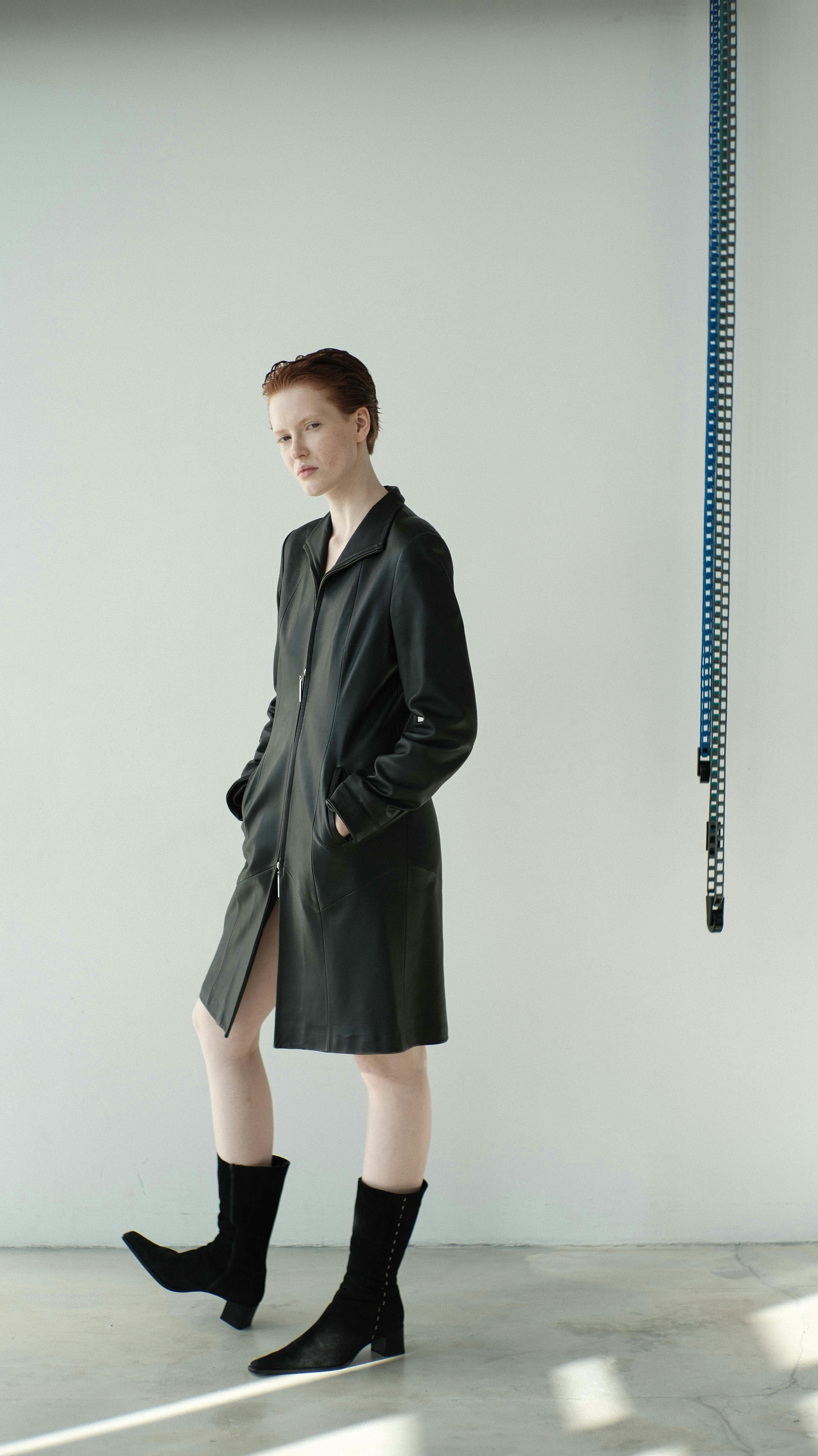 Selecting the Right Track Type
There are different types of track available, each with its own characteristics and advantages. The most common types include:
Sectional Track: This type of track comes in fixed-length sections, making it easy to assemble and modify your layout. Sectional track is available in various curves and straight configurations, providing flexibility in design.
Flex Track: Flex track is flexible, allowing you to create smooth curves and custom-fit the track to your layout. It requires additional effort during installation, as you must secure it in the desired shape using track nails or adhesive.
Handlaid Track: Handlaid track is created using individual rails that are soldered together and spiked or glued to a roadbed. This method provides the utmost realism and customization but requires advanced skills and more time to install.
Consider factors such as your skill level, the desired realism, and your overall layout design when selecting the track type for your model railroad.
Installing and Connecting Track Sections
Begin by placing the track sections along the desired route, ensuring proper alignment and smooth transitions between sections. Use rail joiners to connect the rails, securing them tightly to ensure good electrical conductivity. Make sure the ends of the rails are flush and that there are no gaps between the sections.
To achieve a smooth and seamless layout, ensure the track is level and free from bumps or dips. Use small shims or additional roadbed material under the track if necessary. The track should be firmly attached to the baseboard using track nails, adhesive, or screws, depending on the chosen track type.
Integrating Turnouts and Switches
Turnouts or switches allow trains to change tracks, enabling more complex operations and routing possibilities for your model railroad. Integrating turnouts into your layout requires careful planning and consideration.
Begin by determining the desired locations for turnouts based on your layout design and operational requirements. Place the turnouts and mark the location of the movable rails. Carefully align the turnouts with the existing track sections to ensure smooth transitions and proper centering.
Once the turnouts are in the correct positions, secure them to the baseboard with screws or nails. Connect the turnout to the existing track by aligning the rails and using rail joiners to ensure proper electrical conductivity. Test the turnout by running trains through it, confirming smooth operation and reliable performance.
Troubleshooting Track and Turnout Issues
Even with careful installation, track and turnout issues can occasionally arise. Some common problems include poor electrical conductivity, derailments, or turnout failure. Here are a few troubleshooting tips to address these issues:
Electrical Conductivity: Ensure the rail joiners are securely connected, providing proper electrical contact. Clean the rails and wheels periodically to remove any dirt or debris that may disrupt conductivity.
Derailments: Check for any obstructions or misaligned rails that could cause derailments. Ensure the tracks are level and smooth, paying special attention to turnouts for smooth transitions.
Turnout Failure: If a turnout fails to operate correctly, inspect the movable rails for obstructions or damage. Clean the turnout mechanism if necessary, and lubricate moving parts to ensure smooth performance.
Addressing these common issues promptly will help maintain the functionality and enjoyment of your model railroad layout.
Power and Control
DC vs DCC Power Systems
When it comes to powering your model railroad, you have two primary options: DC (direct current) or DCC (digital command control) systems.
DC Power Systems: DC systems provide a simple and cost-effective way to power your trains. Each train operates independently, and the speed and direction are controlled through manual voltage adjustments. DC systems are suitable for smaller layouts or those on a budget.
DCC Power Systems: DCC systems offer more advanced control and functionality. They allow multiple trains to operate on the same track independently, with individual control of each locomotive. DCC systems also provide additional features like sound, lighting, and automated operations, enhancing the realism of your model railroad.
Consider your layout size, desired level of control, and budget when deciding between DC and DCC power systems for your model railroad.
Wiring and Installing Power Supplies
To ensure reliable power distribution, proper wiring and installation of power supplies are crucial. Here are the steps to follow:
Determine Power Requirements: Calculate the power requirements based on the number and type of trains you plan to run simultaneously. Consider factors such as locomotive motor size, lighting, and accessories to ensure you have enough power capacity.
Choose Power Supplies: Select power supplies that meet your power requirements and are compatible with your chosen power system (DC or DCC). Consider features like overload protection and adjustable voltage output.
Plan the Wiring Layout: Map out the wiring plan, including the routes and connections between the power supplies, track sections, and control panels. Label the wires and ensure they are neatly organized to simplify troubleshooting and maintenance.
Install Terminal Blocks: Use terminal blocks or bus wires to distribute power from the power supplies to different sections of the track. Terminal blocks provide a central connection point and simplify future modifications or additions to your layout.
Wire the Track: Connect the power supply to the track using separate feeder wires or track feeders. These wires should be soldered or securely attached to the track to provide reliable electrical connections.
Test the Power System: Before proceeding, thoroughly test the power system to ensure proper operation. Check for any shorts or voltage drops along the length of the track. Fine-tune the power supply voltage if necessary to achieve smooth and consistent train operation.
Connecting Track and Power Feeds
To ensure reliable power distribution, you need to connect track sections and power feeds correctly. Here's how:
Track Connections: Use rail joiners to connect the track sections, ensuring seamless transitions and good electrical conductivity. Make sure the connections are secure, with no gaps or misaligned rails.
Power Feeders: Install power feeders at regular intervals to supply electricity to the track. These feeders connect the track to the power supply and ensure consistent power distribution throughout the layout. Solder the feeders to the underside of the track or attach them securely using other methods appropriate to your chosen track type.
Test Connections: Test the conductivity of the track by measuring the voltage at different points along the layout. Ensure that the power feeds are providing the necessary voltage and current to maintain consistent train operation at all locations.
Following proper wiring and power distribution practices will help ensure reliable and accurate control of your model railroad layout.
Adding Control Panels and Accessories
Control panels and accessories enhance the functionality and enjoyment of your model railroad. Control panels allow you to manage the various aspects of your layout, such as track switches, signals, and automation. Here are some considerations when adding control panels and accessories:
Layout Design: Plan the layout and arrangement of the control panels before installation. Consider ergonomics and ease of use, ensuring that all controls are readily accessible.
Control Panel Components: Determine the necessary components for your control panels, such as toggle switches, push buttons, rotary switches, or touch-screen interfaces. Choose components that provide the desired functionality while being user-friendly.
Wiring and Interfacing: Properly wire the control panels to the corresponding track sections, turnouts, and accessories. Use consistent labeling and color-coding to simplify troubleshooting and operation. Consider using terminal blocks or connectors for easier connection and maintenance.
Automation and Digital Control: Explore the possibilities of automation and digital control systems. These systems can enhance operations by enabling automatic train routing, synchronized signals, and realistic sound effects. Research different automation and digital control solutions compatible with your chosen power system.
Adding control panels and accessories to your model railroad layout will make operations more efficient and enjoyable, allowing you to create a customized and interactive experience.
Understanding Train Control
Understanding how to control the speed and direction of your model trains is essential for an enjoyable model railroading experience. Here are the basics of train control:
Speed Control: Adjust the voltage supplied to the track to control the speed of your trains. For DC systems, this is typically done with a variable DC power supply or controller. In DCC systems, a throttle or digital command control unit allows you to adjust the speed of individual locomotives.
Direction Control: Change the direction of your trains by flipping a switch or changing the polarity of the track's power supply. In DC systems, this is typically done using a polarity switch or relay. In DCC systems, you can change the direction of a locomotive directly from the throttle or control unit.
Accessory Control: Control various accessories like turnouts, signals, and lighting using auxiliary power. Depending on your power system, this can be achieved by toggling switches or using digital command control interfaces. Accessories can add realism and operational interest to your model railroad.
Familiarize yourself with the operation of your chosen control system and experiment with different speeds, directions, and accessory controls to fully enjoy the capabilities of your model trains.
Building Scenery
Planning and Designing Scenery
One of the most exciting aspects of model railroading is creating realistic scenery. Whether you want to recreate a specific location or design a scenic landscape, proper planning and designing are essential. Here's how to get started:
Research and Gather Inspiration: Study real-life scenery and railway landscapes to gather ideas and inspiration for your model railroad. Books, magazines, online forums, and photography websites are excellent resources for finding reference material.
Create a Theme or Focus: Determine a theme or focus for your scenery, such as a particular era, location, or landscape type. This will help guide your design decisions and ensure a cohesive and realistic result.
Develop a Sketch or Plan: Sketch out your scenery design, considering track placement, topographical features, and any specific scenic elements you want to incorporate. This plan will act as a blueprint for your scenery construction.
Collect Materials: Gather the necessary materials for your scenery, including backdrops, ground cover materials, trees, rocks, and structures. Consider using both commercial products and natural materials to achieve the desired realism.
Experiment and Test: Before permanently attaching scenery elements, experiment with different arrangements and techniques to find the most visually appealing and realistic results. Play with colors, textures, and proportions to achieve a sense of depth and perspective.
By carefully planning and designing your scenery, you can bring your model railroad to life and create an immersive and captivating environment.
Creating Landforms and Ground Cover
Landforms and ground cover are crucial for creating a visually pleasing and realistic scenery on your model railroad. Here's how to create different landforms and apply ground cover:
Hills and Mountains: Use lightweight materials such as aluminum foil, crumpled newspaper, or foam insulation to create the basic shape of hills and mountains. Apply plaster cloth or paper mache over the forms, sculpting the desired contours. Once dry, cover the landforms with a mixture of plaster, sculpting the details with tools or sandpaper.
Valleys and Canyons: Carve out valleys or canyons from the baseboard using a utility knife or a hot wire cutter. Cover the slopes with plaster or sculpting materials to create realistic textures, and paint them with appropriate colors and weathering techniques.
Ground Cover: Apply ground cover materials to create the appearance of grass, dirt, gravel, or other landscape features. This can include commercial scatter materials, static grass, ground foam, or natural materials like dirt and sand. Experiment with different textures and colors to achieve the desired effect. Use a mixture of glue and water as a binder for the ground cover, applying it with a spray bottle or a brush.
By carefully sculpting landforms and adding appropriate ground cover, you can transform a flat baseboard into a three-dimensional and immersive scenery for your model railroad.
Adding Vegetation and Trees
Vegetation and trees play a significant role in creating a realistic and visually appealing scenery for your model railroad. Here's how to add vegetation and trees to your layout:
Grass and Shrubs: Apply static grass or ground foam to represent grassy areas or shrubs. Use a static grass applicator to evenly distribute the material, creating a natural-looking texture. For shrubs, consider using commercial foliage material or hand-painted foam shapes.
Trees: Start by creating a basic tree armature using twisted wire or thin dowels. Wrap the armature with floral tape or masking tape to act as a base for the foliage. Apply foliage material or flocking using a spray adhesive or a diluted glue mixture. Paint the trunk and branches with appropriate colors and add details like moss or vines for added realism. Finally, secure the tree to the layout using glue or small screws, making sure it is stable and secure.
Experiment with different types of foliage materials and tree armature techniques to create a varied and realistic vegetation scene that brings your model railroad to life.
Building Structures and Buildings
Adding structures and buildings to your model railroad layout enhances the realism and provides focal points of interest. Here are the steps to building structures and buildings:
Select and Assemble Kits: Choose suitable model building kits that match your desired era, theme, and realism level. Building kits come with all the necessary parts and instructions to assemble the structure. Follow the provided instructions carefully, ensuring proper alignment and fit.
Paint and Weather: After assembling the structure, paint it with appropriate colors using acrylic or enamel paints. Weather the building by using washes, dry brushing, or airbrushing techniques to simulate aging, fading, or rusting. Add additional detailing like window frames, signage, or rooftop accessories for an added layer of realism.
Install and Secure Buildings: Determine the location and orientation of the buildings on your layout based on your scenic plan. Use glue or small screws to secure the building to the baseboard, ensuring stability and preventing accidental damage during operation.
Accessorize and Detail: Enhance the realism of your buildings by adding accessories and details. This includes elements like figures, vehicles, signage, interior details, and lighting. Carefully select and place these additional details to bring your structures to life and create a visually engaging scene.
By incorporating carefully crafted structures and buildings, you can transform your model railroad into a vibrant and realistic world.
Enhancing Realism with Details and Weathering
Adding details and applying weathering techniques will enhance the realism and depth of your model railroad scenery. Here are some ways to fine-tune your scenery to achieve a more realistic look:
Signage and Billboards: Add signs, posters, and billboards to structures and along the tracks to create a sense of authenticity and era-specific detail. Use printed images or create custom decals for a personalized touch.
People and Animals: Populate your scenes with figures and animals to create a sense of activity and life. Place them realistically, taking into consideration scale and positioning. Customizing figures with paint and small accessories can make them even more lifelike.
Weathering: Use weathering techniques to simulate the effects of age, wear, and environmental conditions. This can include applying washes, dry brushing, airbrushing, or using weathering powders to create rust, dirt, grime, or fading. Apply weathering techniques to buildings, structures, rolling stock, and scenery elements to create a more realistic and lived-in appearance.
Details: Pay attention to small details that add character and realism to your models. This can include rusty pipes, peeling paint, broken windows, or even the sound of distant birds chirping. The more attention you give to the finer details, the more authentic your model railroad will feel.
Adding these final touches and perfecting the details will help elevate your model railroad's realism, creating an engaging and visually compelling experience.
Adding Structures and Details
Selecting and Assembling Kits
One of the most enjoyable aspects of model railroading is selecting and assembling building kits to enhance your layout. Here's how to choose and assemble kits effectively:
Research and Select: Research different manufacturers and kit options to find ones that fit your desired theme, era, and level of detail. Consider factors such as accuracy, ease of assembly, and compatibility with your chosen scale.
Prepare the Kit: Before assembly, carefully inspect the kit and organize the parts. Familiarize yourself with the instructions and any additional tools or materials required for assembly. Test-fit components and clean up any flashing or excess plastic.
Glue and Assemble: Use plastic model glue or adhesive recommended by the kit manufacturer to assemble the parts. Follow the instructions carefully, ensuring proper alignment and fit. Take your time to achieve neat and secure construction.
Paint and Detail: After assembly, paint the structure using appropriate colors and techniques. Apply weathering techniques, washes, or dry brushing to enhance realism and bring out detail. Add additional details like signage, window treatments, or interior details to further enhance the structure.
Secure and Install: Determine the location and orientation of the structure within your layout based on your scenic plan. Use glue or small screws to secure the structure to the baseboard, ensuring stability and preventing accidental damage during operation.
By selecting and assembling building kits that match your desired theme and era, you can create a diverse and visually interesting layout that adds depth and character to your model railroad.
Painting and Weathering Structures
The painting and weathering of structures is a crucial step to enhance the realism and bring your buildings to life. Here are some tips for painting and weathering structures effectively:
Priming: Before painting, it is advisable to apply a primer coat to help the paint adhere better to the plastic or resin surface. Use a primer specifically designed for plastic models, following the manufacturer's instructions.
Base Coat: Apply a base coat of paint to cover the entire structure. Choose colors that match the building's intended purpose and historical accuracy. Use a combination of brushes, airbrushing, or spray cans, depending on your preferred method and the level of detail required.
Detail Painting: Once the base coat is dry, add detail by painting doors, windows, trims, and other architectural elements. Use small brushes, fine-tipped pens, or micro-paint applicators for precision.
Weathering Techniques: Apply weathering techniques to simulate the effects of age, weather, and wear-and-tear on the structure. Use washes, dry brushing, or airbrushing to add patina, rust, grime, or fading. Concentrate on corners, edges, and areas subject to the most natural weathering.
Clear Coating: After weathering, protect the paint job by applying a clear coat. This not only seals the paint but also provides a protective layer for future handling and adjustments.
Interior Detailing: Depending on the structure's design and accessibility, consider adding interior detailing. This can include furniture, lighting, signage, or other elements that contribute to the realism and bring the structure to life.
By painting and weathering structures meticulously, you can add depth, character, and realism to your model railroad layout.
Adding Small Details and Accessories
Adding small details and accessories is an effective way to enhance the overall realism and visual interest of your model railroad. Here's how to incorporate small details effectively:
Research and Gather Reference Material: Study real-life scenes and railway environments to gather ideas and inspiration for small details and accessories. Books, historical photos, and online resources can provide invaluable references.
Select and Collect: Choose appropriate details and accessories that match the era, theme, and location of your model railroad. These can include figures, vehicles, signage, crates, barrels, luggage, tools, and more.
Placing Details: Carefully position the small details within your layout, paying attention to scale and realistic placement. Consider the era and focus of your model railroad to ensure the accessories enhance the scene rather than distract from it.
Creating Custom Details: If desired details are unavailable or you wish to add a personal touch, consider creating custom details. This can include modifying commercial accessories or scratch-building items using materials like styrene, wire, and other craft supplies.
Weathering and Painting: After placing the details, weather and paint them to match the surrounding scenery and structures. Use weathering techniques, washes, or dry brushing to add realism and make the details look aged or used.
Maintenance and Upkeep: Regularly inspect and clean the small details to ensure they remain in good condition. Dust or handle them gently to avoid accidental damage.
By thoughtfully incorporating small details and accessories, you'll create a model railroad that captivates viewers and tells a unique story.
Incorporating Lighting and Effects
Lighting and special effects can greatly enhance the visual impact and realism of your model railroad. Here's how to incorporate lighting and effects effectively:
Ambient Lighting: Ensure that your layout is well-lit to showcase the scenery, structures, and rolling stock. Consider using LED lights, trackside lighting, or overhead lighting to provide adequate ambient illumination. Experiment with different color temperatures and intensities to achieve the desired effect.
Building Lighting: Add lighting to buildings and structures to bring them to life. Use small LED lights, fiber optics, or miniature bulbs to simulate interior lighting. This creates the illusion of occupied spaces and adds depth to your model railroad.
Scene Lighting: Install spotlights or directional lighting to highlight specific scenes or areas within your layout. Accentuate features like water bodies, trees, buildings, or other focal points by selectively illuminating them.
Special Effects: Consider incorporating special effects like smoke, steam, fire, or moving parts to enhance the realism and create dynamic scenes. This can be achieved through small electronic devices, miniature motors, or even natural elements like steam or dry ice.
Automation and Timers: Use timers or automation devices to control lighting effects, creating realistic day-night cycles or dynamic lighting scenarios. This adds an extra layer of immersion and visual interest to your model railroad.
By strategically incorporating lighting and special effects, you'll elevate the visual impact of your model railroad and create a captivating and realistic experience.
Adding Trains and Rolling Stock
Choosing Locomotives and Rolling Stock
Choosing locomotives and rolling stock is an enjoyable and important process in model railroading. Here's how to select the right trains for your layout:
Research Prototypes: Research the specific prototypes that match your chosen era, theme, and geographic region. Consider factors such as historical accuracy, available liveries, and compatibility with your chosen scale.
Quality and Detailing: Examine the quality and level of detail offered by different manufacturers. Look for fine detailing, crisp lettering, and accurate coloring. Consider the reputation of the manufacturer and read reviews from other model railroaders.
Locomotive Specs: Consider the power requirements and capabilities of the locomotives. Ensure they are suitable for your layout size, grades, and operational requirements. Different locomotives have varying pulling power, motor types, and electrical requirements. Make sure they are compatible with your chosen power system (DC or DCC).
Rolling Stock Varieties: Consider the variety of rolling stock available from each manufacturer. Look for a range of freight cars and passenger cars that match your chosen era and theme. This allows you to create diverse and realistic trains.
Coupler Compatibility: Check the coupler types used by the locomotives and rolling stock. Ensure they are compatible with the couplers used in your model railroad. Consider converting to a standardized coupler system if necessary to ensure smooth and reliable coupling operations.
By carefully selecting locomotives and rolling stock that match your desired era, theme, and level of detail, you'll create visually consistent and realistic trains.
Understanding Couplers and Compatibility
Couplers are the mechanisms that connect and disconnect the cars of a train. Understanding couplers and ensuring compatibility is essential for smooth operations. Here are some commonly used coupler types and their characteristics:
Knuckle Couplers: Knuckle couplers are the most widely used type in model railroading. They offer reliable coupling and uncoupling operations and closely resemble real-life couplers. Popular brands include Kadee, Micro-Trains, and Sergent Engineering.
Rapido Couplers: Rapido couplers are commonly used in N scale and some HO scale models. They have a simpler design and offer automatic coupling and uncoupling. However, they may not provide as realistic appearance as knuckle couplers.
Compatibility Considerations: Pay attention to coupler compatibility when expanding your rolling stock collection. Some manufacturers or locomotives may use proprietary couplers that require additional modifications to ensure compatibility. If necessary, consider converting to a standardized coupler system for seamless operations.
Ensure that the couplers on your locomotives and rolling stock are compatible with each other and that they match the desired realism and operations of your model railroad.
Customizing and Detailing Trains
Customizing and detailing your trains is a rewarding way to add personal touches and enhance the realism of your model railroad. Here are some customizing and detailing options to consider:
Weathering: Apply weathering techniques to mimic the appearance of real-world wear and tear on your trains. Use washes, dry brushing, or airbrushing to add grime, rust, or weathered paint. Focus on areas that naturally accumulate dirt, such as the undercarriage, wheels, and roofs.
Decals and Lettering: Add custom decals, lettering, or numbers to individualize your rolling stock and make them match your chosen theme or era. Research prototypical lettering styles and designs for accuracy.
Interior Detailing: Depending on the rolling stock's openness, consider adding interior details like seats, passengers, cargo, or lighting. This adds depth to your trains and makes them more visually interesting.
Sound and Lighting: Install sound decoders or lighting modules to create realistic effects. This can include sound modules that mimic the sound of a steam or diesel locomotive or lights that replicate the lighting conditions of real trains.
Integrating Remote Control: Explore the possibility of adding remote control capabilities to your locomotives. This allows you to operate your trains wirelessly and adds an extra layer of convenience and realism.
By customizing and detailing your trains, you'll create unique and visually compelling rolling stock that adds authenticity to your model railroad.
Maintaining and Caring for Trains
Proper maintenance and care ensure the longevity and reliable performance of your trains. Here are some tips for maintaining and caring for your model trains:
Regular Cleaning: Clean your trains regularly to remove dust and dirt that can accumulate on the wheels and track pick-up mechanisms. Use a soft cloth or a track cleaning car to keep the wheels and track free from debris.
Track Maintenance: Maintain clean and well-aligned track to ensure smooth and reliable running of your trains. Remove any debris or loose ballast that may obstruct the tracks and check for loose or damaged track sections.
Lubrication: Apply appropriate lubricants to the locomotive drive mechanisms and gears as recommended by the manufacturer. Excessive lubrication, however, can attract dirt and lead to decreased performance.
Store Properly: When not in use, store your trains in a clean and dry environment to prevent dust accumulation and potential damage. Consider using storage cases or display shelves to protect the trains from accidental bumping or dropping.
Periodical Servicing: Schedule periodic maintenance for your locomotives, especially if they are heavily used. This includes checking and cleaning electrical contacts, inspecting gears and motor performance, and ensuring proper alignment of wheels and trucks.
Professional Assistance: If you encounter issues beyond your expertise, consider seeking professional help from experienced model railroad technicians or hobby shops that offer repair and maintenance services.
By following proper maintenance and caring practices, you can enjoy reliable and trouble-free operation of your model trains for years to come.
Adding Realistic Effects
Simulating Natural Elements
Simulating natural elements like rivers, lakes, mountains, and forests adds a sense of realism and beauty to your model railroad. Here's how to simulate natural elements effectively:
Water Bodies: Create water bodies like rivers, lakes, or ponds using clear epoxy or resin. Pour the resin into designated areas and shape it accordingly. Paint the resin using layers of transparent colors to achieve lifelike water effects.
Mountains and Hills: Craft hills and mountains using lightweight materials like foam, plaster, or papier-mâché. Sculpt the desired contours and cover them with a mix of plaster and scenic material to create realistic textures. Paint the landforms using appropriate colors and apply washes or dry brushing techniques for added realism.
Vegetation and Trees: Use a combination of realistic ground cover materials like static grass, ground foam, and natural scenic materials to create lush vegetation. Add a variety of trees, bushes, and shrubs to create depth and texture. Customize trees with appropriate details like foliage color variations, branch realism, and accurate scaling to achieve a natural look.
Rock Formations: Sculpt rock formations using lightweight foam or plaster, and paint them using various shades of gray or brown to mimic the natural colors of rocks. Apply washes, dry brushing, or weathering techniques to accentuate details and create depth.
Weather Effects: Enhance the realism by incorporating weather effects like rain, snow, or fog. Use selective application of transparent glazes, talcum powder, or stretched cotton to create these effects. Experiment with different techniques to achieve the desired look.
Scenic Details: Add small scenic details like fallen leaves, flowers, or wildlife to create a sense of life and activity in the natural scenery. Use commercial scenic materials or natural elements like twigs, dried flowers, or lichen.
By simulating natural elements effectively, you'll create a realistic and visually stunning environment for your model railroad.
Creating Water Effects
Water effects can add visual interest and realism to your model railroad. Here's how to create water effects effectively:
Choose the Type of Water: Determine the type of water effect you want to create, such as a static body of water like a lake or a flowing water effect like a river. Research and study real water bodies for inspiration and reference.
Preparing the Base: Create the base for water effects using foam or plaster. Shape the base to replicate the desired water body contours, ensuring smooth transitions with surrounding landforms.
Applying Resin: Use clear epoxy or resin to create a water-like surface on the base. Pour the resin in layers, allowing each layer to cure fully before adding more. To create depth, vary the thickness of each layer and add ripples or waves using a heat gun or a specialized tool.
Coloring the Water: Add color to the resin to mimic the natural colors of the water body you are recreating. Use transparent paints or artist-grade pigments to achieve the desired color palette. Apply the colors selectively, focusing on variations and gradients to create a lifelike effect.
Adding Reflections and Transparency: Enhance the realism by adding reflections and transparency to the water surface. Use gloss varnish or a clear lacquer to simulate the reflective properties of water. Apply the varnish selectively to create areas of transparency or highlights.
Finishing Touches: Add additional details like water plants, rocks, or shorelines to enhance the water effect. Incorporate miniature fishes, ducks, or boats for added visual interest and to create a bustling water scene.
By carefully replicating the characteristics of water, you'll bring life and movement to your model railroad, adding an extra layer of realism and beauty.
Implementing Smoke and Steam
Simulating smoke and steam adds a captivating and realistic touch to your model railroad. Here's how to implement smoke and steam effects:
Smoke Generators: Use smoke generators specifically designed for model trains to create the appearance of smoke from steam or diesel locomotives. Place the smoke generator in the appropriate location, such as the locomotive's stack or exhaust, and power it correctly according to the manufacturer's instructions.
Using Dry Ice: For a more dramatic effect, consider using dry ice to create believable smoke and steam effects. Place a small piece of dry ice in the locomotive's stack or behind buildings or structures to produce dense smoke. Exercise caution and follow safety guidelines when handling dry ice.
Ventilation and Airflow: Ensure proper ventilation and airflow in your layout area to avoid any buildup of smoke or steam. Monitor the area for excessive smoke accumulation, and adjust the smoke generator or ventilation accordingly to maintain a safe and visually pleasing environment.
Safety Considerations: When using any smoke-generating materials or equipment, always follow safety guidelines and the manufacturer's instructions. Keep smoke and steam effects away from flammable materials, and ensure they are used in well-ventilated areas.
Implementing smoke and steam effects can provide an immersive and visually engaging experience for your model railroad, enhancing the realism and charm of your layout.
Adding Lighting and Sound Effects
Lighting and sound effects bring your model railroad to life, creating a more immersive and realistic experience. Here's how to add lighting and sound effects effectively:
Lighting Techniques: Use LED lights, fiber optics, or miniature bulbs to bring your layout to life. Install appropriate lighting in buildings, structures, street lamps, or vehicles to simulate interior or exterior illumination. Experiment with different color temperatures, brightness levels, and lighting angles to achieve the desired effect.
Sound Modules: Install sound modules or digital sound decoders to evoke the sounds of real trains. These modules provide realistic engine sounds, horn blasts, bell ringing, or wheel screeches. Mount speakers discreetly underneath or near the locomotives or hidden within scenery elements for more realistic audio distribution.
Sound Effects Devices: Use standalone sound effects devices to create ambient sounds like birds chirping, flowing water, or street noise. These devices enhance the overall soundscape, bringing added realism and immersion to your model railroad.
Automation and Synchronization: Coordinate lighting and sound effects with the movement of trains and other elements on your layout. Employ automation devices or digital control systems to synchronize the lighting and sound effects to create dynamic scenes and scenarios.
Control and Adjustment: Utilize appropriate control panels or digital command control interfaces to adjust and fine-tune lighting and sound effects. This allows you to create custom lighting scenarios or adjust volumes and specific sound effects to match your desired realism and train operations.
By incorporating lighting and sound effects, you'll create a model railroad that stimulates multiple senses, capturing the essence and excitement of a real train journey.
Using Automation and Digital Control
Automation and digital control systems offer advanced functionality and convenience in operating your model railroad. Here are some ways to utilize automation and digital control:
Automated Train Operations: Implement automated train operations to simulate realistic train movements without manual intervention. This can include shuttle operations, automated switching, or timed departure and arrival scenarios. Use automation devices or programming software specifically designed for model railroading.
Digital Command Control (DCC): Utilize DCC systems to control multiple trains independently on the same track. DCC allows for precise control of speed, direction, lighting, and sound effects for each locomotive. Take advantage of the functionality provided by DCC decoders, such as programming acceleration, deceleration, and other operational characteristics.
Accessory Decoders: Connect accessory decoders to your digitized control system to automate the operation of turnouts, signals, or other accessories. Use digital control interfaces or programming software to define the desired operational scenarios and create realistic simulations.
Block Detection and Occupancy Sensors: Install block detection and occupancy sensors on your layout to track train movement and prevent collisions. These sensors, when connected to your digital control system, provide accurate train detection and allow for the implementation of advanced signaling and traffic control features.
Smartphone or Tablet Control: Utilize smartphone or tablet control apps that interface with your digital control system. This allows you to control train movements, sound effects, and accessory operations directly from your mobile device, making operations more convenient and accessible.
Integration with Computer Software: Integrate your digital control system with computer software like train simulators or layout planning tools. This allows for an even more comprehensive and immersive model railroading experience.
By harnessing the power of automation and digital control, you'll unlock advanced operations and functionality, creating a dynamic and engaging model railroad.
Operating and Enjoying Your Model Railroad
Running Trains and Operations
Running trains and conducting operations is the culmination of your model railroading journey. Here's how to run trains and enjoy your model railroad:
Schedule and Plan Operations: Develop a schedule and plan for your operations, considering train movements, switching operations, and timetables. Define various scenarios and objectives to create a sense of purpose and realism to your model railroad.
Train Operations: Operate your trains using a combination of manual control and automation. Utilize your chosen control system to set the speed, direction, and control other features of your locomotives. Observe operational cues like signaling, timekeeping, and realistic train routes to create a smooth and enjoyable experience.
Staying Committed to Safety: Adhere to safety guidelines and protocols to ensure the well-being of both the model trains and operators. Follow proper electrical, track, and train-handling procedures to prevent accidents or damage.
Maintenance and Cleaning: Regularly clean and inspect your trains, track, and scenery to maintain the reliability and visual appeal of your model railroad. Keep an eye out for loose parts, wear and tear, or damage that may need repair.
Interaction and Protocols: Engage with others who share your passion for model railroading. Attend model railroad exhibitions, join local clubs or organizations, and participate in online forums to learn from and connect with fellow enthusiasts. Share experiences, ideas, and techniques to continuously improve and enjoy your model railroad.
Continuous Learning: Model railroading is an ever-evolving hobby, so embrace lifelong learning. Stay informed about new technologies, techniques, and products through books, magazines, online resources, or attending workshops and seminars. This will help you stay engaged and continually improve your model railroad skills.
By planning operations, focusing on safety, and embracing the joy of running trains, you'll enjoy countless hours of fulfilling and immersive experiences on your model railroad.
Developing Scenarios and Timetables
Developing scenarios and timetables adds structure and purpose to your model railroad operations. Here's how to create engaging scenarios and timetables for your model railroad:
Research and Document: Research and document historical and geographical information about the railroad or region you're modeling. Use real-life timetables, train schedules, or historical records as references to create accurate scenarios.
Define Train Routes: Determine the various train routes, destinations, and types of freight or passenger services operating on your model railroad. Consider peak travel times, local industry needs, and historical train movements to create diverse and realistic scenarios.
Schedule Trains: Create a timetable that outlines the scheduled arrivals and departures of each train on your layout. Consider factors like train length, speed, acceleration, and operational requirements to set realistic time allowances. Avoid unrealistic scheduling conflicts by allowing for buffer times between train movements.
Operations Scenarios: Develop operations scenarios by simulating the transportation of goods or passengers between various industries, depots, or stations on your layout. Incorporate realistic operational requirements like switching, uncoupling, or loading and unloading procedures to add complexity and realism.
Signal Control: Integrate signaling systems into your model railroad to control train movements based on real-life signal indications. Use automated or manual control panels to manage signals and ensure safe and accurately timed operations.
Track Occupancy and Traffic: Utilize block detection systems or occupancy sensors to ensure smooth and safe train movements. Monitor train occupancy on the layout, avoiding overcrowding or delays that may affect the scheduled operations.
Extending Timetable: Extend and modify the timetables and scenarios as your model railroad grows or evolves. Incorporate new routes, industries, or operational requirements to continuously enhance the realism and variety of your model railroad.
By developing scenarios and timetables, you'll add purpose and structure to your model railroad operations, creating an enjoyable and immersive experience for both operators and onlookers.
Creating Interactions and Stories
Creating interactions and stories within your model railroad adds depth and narrative to your layout. Here's how to incorporate interactions and stories effectively:
Character Development: Assign personalities, occupations, or roles to your figures and railway workers. This simple addition adds human interest and sparks storytelling possibilities.
Creating Scenes: Create scenes or vignettes that tell a story or evoke a specific emotion. This can include a bustling train station, a quiet rural scene, or a construction site. Use figures, vehicles, and accessories to bring these scenes to life.
Operational Challenges: Develop operational challenges that require problem-solving or special actions from the operators. This can include a broken-down train, a derailed car, or weather-related incidents. Encourage creativity and interaction as operators work through these challenges.
Passenger Experiences: Design passenger experiences by creating waiting areas, ticket booths, or platforms where figures interact with the trains. Use signage, benches, or announcements to simulate the boarding and disembarking of passengers.
Utilizing Sound Effects: Utilize sound effects to enhance the storytelling qualities of your model railroad. Incorporate sound effects that match specific scenes or scenarios, such as station announcements, freight loading or unloading sounds, or locomotive whistles.
Thematic Layouts: Consider developing themed layouts that tell a specific story or evoke a particular era or location. This could include historical events, famous rail journeys, or the representation of a real-life railway line. Research and incorporate unique elements and scenery to support the chosen theme.
Dynamic Scenarios: Create dynamic scenarios that change with time or specific events. This could include seasonal changes, holiday scenes, or the display of specific locomotives or rolling stock during notable dates like anniversaries, festivals, or historical milestones.
By incorporating interactions and storytelling elements within your model railroad, you'll engage viewers and operators alike, encouraging a deeper connection to the layout and fostering a sense of immersion and enjoyment.
Incorporating Electronics and Technology
Incorporating electronics and technology into your model railroad allows for enhanced functionality, interactivity, and immersive experiences. Here are some ways to incorporate electronics and technology effectively:
Digital Control Systems: Utilize digital command control (DCC) systems to control multiple aspects of your model railroad, including train movements, lighting effects, sound modules, and auxiliary components. Familiarize yourself with the capabilities and features of your chosen system to maximize its potential.
Automated Control Interfaces: Implement automated control interfaces to add convenience and streamline operations. Automation devices or software can handle train scheduling, signaling, turnout control, and other routine operations.
Computer-Controlled Layout: Integrate your model railroad with computer software to automate operations and simulate realistic running scenarios. Use train simulators and layout planning software to create intricate layouts and explore the potential of different operational scenarios.
Radio Frequency Identification (RFID): Use RFID technology to identify and track rolling stock for automated train detection and control. By equipping each train car with an RFID tag, you can create accurate detection and operational control, minimizing human intervention.
Mobile Device Integration: Connect your model railroad to mobile devices like smartphones or tablets using control apps or web interfaces. This enables wireless control and monitoring of train movements, lighting effects, or other electronic components.
Sensor Technology: Utilize sensor technology to enhance the interactivity and realism of your model railroad. Incorporate occupancy sensors, photoresistors, or infrared detectors to trigger events or activate lighting, sound, or animation effects.
Miniature Cameras: Install miniature cameras within your scenery to create a realistic first-person perspective or provide unique live-streaming views. Use wireless or wired camera systems to transmit the video feed to a display device or live-streaming platform.
By skillfully incorporating electronics and technology, you'll enhance the functionality, interactivity, and realism of your model railroad, creating a captivating and immersive experience.
Joining Model Railroad Associations and Communities
Joining model railroad associations and communities offers a wealth of opportunities for learning, networking, and showcasing your model railroad. Here's how to get involved:
Research Local Associations: Research local model railroad associations, clubs, or organizations in your area. Attend exhibitions, visit hobby shops, or ask fellow model railroaders for recommendations. Explore national or international associations and consider joining those that align with your interests.
Participate in Exhibitions and Events: Attend and participate in model railroad exhibitions and events to showcase your layout, interact with other model railroaders, and gain inspiration from innovative layouts and techniques. These events provide valuable opportunities for learning, sharing knowledge, and fostering connections with like-minded enthusiasts.
Join Online Communities: Join online forums, social media groups, or model railroad-specific websites. Engage in discussions, ask questions, and share your knowledge and experiences. These communities provide a platform for continuous learning, problem-solving, and collaboration.
Attend Workshops and Seminars: Explore opportunities to attend workshops or seminars offered by model railroad associations, hobby shops, or experienced model railroaders. These events cover various topics like scenery construction, electronics, weathering techniques, or advanced operations. Participating in hands-on learning experiences can further develop your skills and provide valuable insights.
Contribute to Publications: Submit articles, photos, or layout plans to model railroad publications or online platforms. Sharing your experiences and layouts helps build your reputation within the model railroading community and provides valuable content to fellow hobbyists.
Mentorship Programs: Seek out mentorship programs offered by model railroad associations or experienced model railroaders. Mentors can provide guidance and support as you navigate various aspects of the hobby and help you improve your skills and techniques.
By actively participating in model railroad associations and communities, you'll connect with other enthusiasts, learn from experienced model railroaders, and contribute to the growth and vibrancy of the hobby.
In conclusion, venturing into the world of model railroading offers a rewarding and creative hobby for enthusiasts of all ages and backgrounds. By carefully selecting scales, planning layouts, constructing baseboards, and incorporating realistic details, you can create a visually stunning and immersive model railroad. Powering and controlling your trains, building scenery, and adding structures will further enhance the realism of your layout. Whether you focus on enjoying train operations, creating scenarios and stories, or incorporating advanced technology, model railroading offers a rich and ever-evolving experience. Embrace lifelong learning, join model railroad associations, and participate in communities to share your passion and immerse yourself in a vibrant and supportive hobby. So, embark on your model railroading journey and watch your layout come to life with creativity, innovation, and joy.