Are you fascinated by the idea of owning your very own model train set? "Getting Started with Model Trains: A Beginner's Journey" is an article that takes you on an exciting adventure into the world of model trains. Whether you're a true beginner or just curious about this timeless hobby, this article will serve as your ultimate guide, providing all the tips, tricks, and essential information you need to kickstart your journey into building and operating your own miniaturized railroad empire. Get ready for a thrilling ride into the captivating world of model trains!
Choosing the Right Scale and Gauge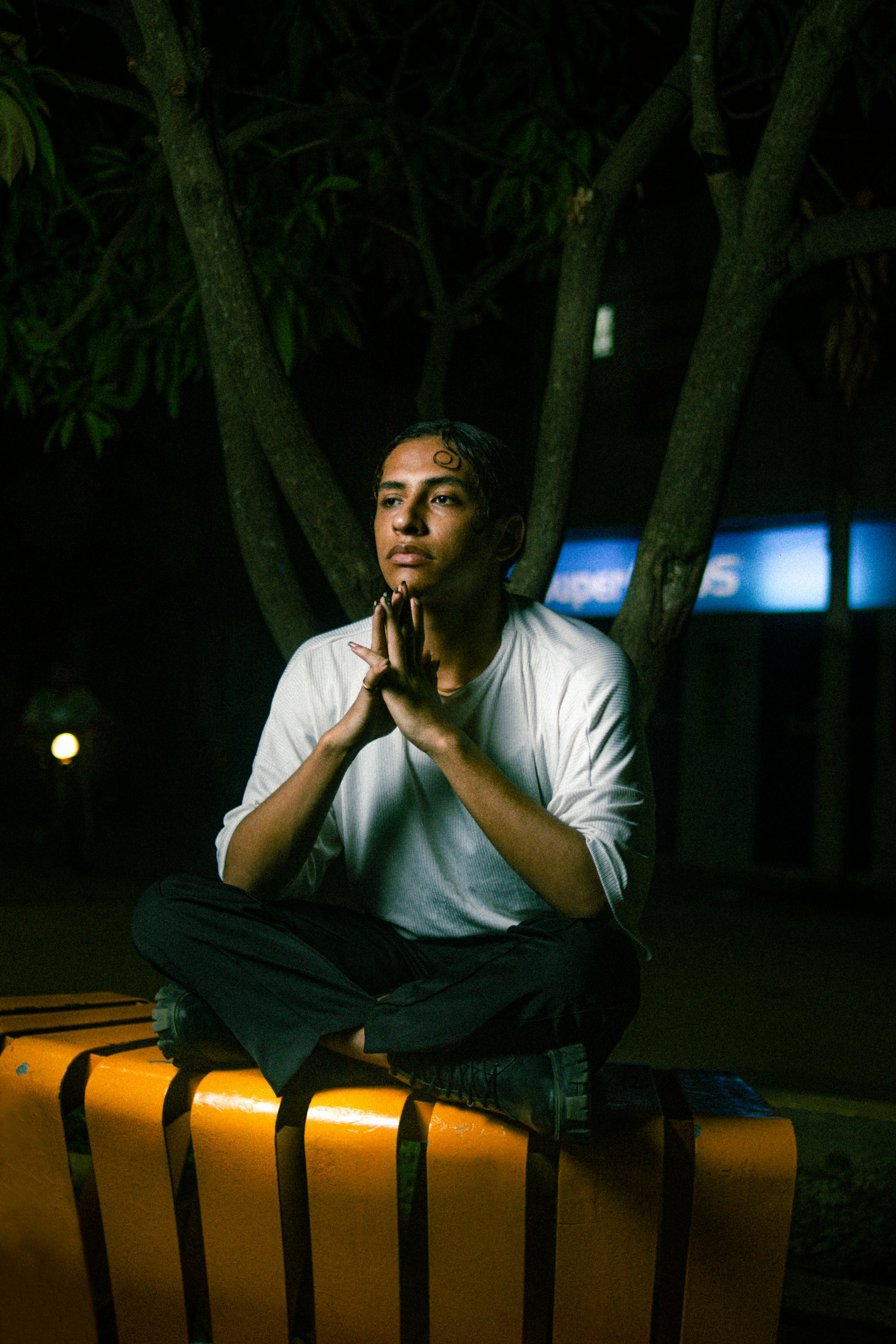 Understanding Scale and Gauge
When it comes to model trains, one of the first decisions you need to make is choosing the right scale and gauge for your layout. Scale refers to the proportion of the model to the real thing, while gauge refers to the distance between the rails. It's important to understand the difference between these two terms, as they play a crucial role in determining the overall look and functionality of your model train setup.
Popular Scales and Gauges for Model Trains
There are several popular scales and gauges available for model trains, each with its own unique characteristics. Some of the most common scales include HO, N, O, and G, while popular gauges include standard gauge, narrow gauge, and dual gauge.
HO (1:87 scale) is one of the most popular scales for model trains, known for its versatility and wide range of available accessories.
N (1:160 scale) is a smaller scale that is great for those with limited space, as it allows for more detailed layouts in a smaller area.
O (1:48 scale) is a larger scale that is favored by many model train enthusiasts for its realistic look and detail.
G (1:22.5 scale) is a large-scale used primarily for garden railways.
Considering Space and Budget Constraints
When choosing the right scale and gauge for your model train setup, it's important to consider your available space and budget constraints. If you have a small space, a smaller scale like N or HO might be more suitable, whereas a larger scale like O or G would require a larger area. Additionally, different scales and gauges vary in terms of price, so it's important to factor in your budget when making your decision.
Determining the Suitable Scale and Gauge
To determine the suitable scale and gauge for your model trains, ask yourself the following questions:
How much space do you have available for your layout?
What is your budget for your model train setup?
What level of detail and realism are you looking for in your trains and scenery?
What types of trains do you plan on running?
Consider these factors and do some research to find the scale and gauge that best fits your preferences and requirements. Remember, choosing the right scale and gauge is crucial for creating a layout that you will enjoy for years to come.
Selecting the Type of Train
Steam Locomotives
Steam locomotives are the epitome of classic trains, known for their distinct aesthetic and nostalgic appeal. These trains are powered by steam produced from burning coal or other fuel sources and offer a unique and charming experience. If you are a fan of historical trains or are looking to recreate a vintage ambiance on your layout, steam locomotives are an excellent choice.
Diesel Locomotives
Diesel locomotives are a popular choice among model train enthusiasts due to their versatility and wide availability. These trains are powered by diesel engines, offering a more modern and efficient alternative to steam locomotives. Diesel locomotives come in various sizes and designs, making them suitable for a wide range of layouts and scenarios.
Electric Locomotives
Electric locomotives are another common type of train found in model train setups. These trains are powered by electricity, either through an overhead catenary system or by a third rail. Electric locomotives are often seen in urban and commuter trains, and they can add a touch of authenticity to your layout if you are aiming for a modern or urban theme.
Passenger Trains
Passenger trains are a popular choice for model train enthusiasts who are interested in recreating the experience of traveling by train. These trains are specifically designed for transporting people and often feature detailed and well-appointed interiors. Passenger trains come in various styles, from historical steam-era trains to sleek and modern high-speed trains.
Freight Trains
Freight trains are the workhorses of the railroad industry, responsible for transporting goods and materials across the country. Model freight trains offer a fantastic opportunity to create diverse and realistic scenes on your layout, complete with different types of cargo cars and realistic loading and unloading operations.
Specialty Trains
In addition to the more common types of trains mentioned above, there are also specialty trains available for model train enthusiasts with specific interests. These include trains such as logging trains, mining trains, military trains, and circus trains. Specialty trains can add a unique and exciting element to your layout, allowing you to showcase niche interests or historical events.
When selecting the type of train for your model train setup, consider your personal preferences, the era and theme you want to recreate, and the overall atmosphere you want to achieve. The type of train you choose will greatly impact the look and feel of your layout, so take your time to explore the different options and choose the one that best suits your vision.
Exploring Different Train Manufacturers
Reputable Train Manufacturers
When it comes to purchasing model trains, it's important to choose a reputable manufacturer that produces high-quality products. There are several well-known and trusted train manufacturers in the market, each with its own strengths and specialties. Some of the most reputable train manufacturers include:
Bachmann: Known for its wide range of affordable and beginner-friendly model trains, Bachmann offers a variety of scales and gauges suitable for different layouts.
Lionel: With a long history in the model train industry, Lionel is known for its iconic O scale trains, offering both traditional and modern designs.
Märklin: A German manufacturer renowned for its high-quality trains, Märklin specializes in HO and Z scales and is known for its attention to detail and craftsmanship.
Athearn: Athearn is a popular choice among model train enthusiasts for its well-crafted and detailed diesel locomotives and rolling stock.
Comparing Price and Quality
When exploring different train manufacturers, it's important to consider both the price and quality of their products. While it can be tempting to go for the cheapest option, it's worth investing in high-quality trains that will stand the test of time. Cheaper trains may not have the same level of detail, durability, or smooth operation as their higher-priced counterparts. Consider your budget and prioritize quality when making your decision.
Considering Availability of Spare Parts
Another important factor to consider is the availability of spare parts for the trains you are considering. Over time, parts may wear out or become damaged, and being able to easily find and replace these parts can save you from frustration and potential downtime. Research the availability of spare parts for the trains you are interested in and choose manufacturers that offer a wide range of replacement parts.
Reading Reviews and Seeking Recommendations
Lastly, it's always a good idea to read reviews and seek recommendations from other model train enthusiasts. Online forums, social media groups, and model train clubs can be valuable resources for gathering information and insights from experienced hobbyists. Hearing about others' experiences and opinions can help you make an informed decision and avoid potential pitfalls.
Take the time to research different train manufacturers, compare prices and quality, consider the availability of spare parts, and seek advice from the model train community. By doing so, you can ensure that you are purchasing trains from reputable manufacturers that will meet your expectations and provide you with years of enjoyment.
Understanding Model Train Power Systems
DC Power System
One of the key components of any model train setup is the power system. The most basic and traditional power system for model trains is the DC (Direct Current) system. In a DC system, voltage is applied directly to the tracks, and the polarity determines the direction of the train. DC power systems are relatively simple and affordable, making them a popular choice for beginners or those on a budget.
DCC Power System
DCC (Digital Command Control) is a more advanced and versatile power system for model trains. Instead of applying voltage to the tracks, a DCC system sends digital commands using a decoder inside each locomotive. This allows for individual control of multiple trains on the same track, as well as enhanced features such as realistic sound effects, lighting control, and more. DCC power systems offer a higher level of realism and flexibility but are generally more expensive compared to DC systems.
Advantages and Disadvantages of Each System
Both DC and DCC power systems have their own advantages and disadvantages. DC systems are simpler and more affordable, making them a good choice for beginners or those with small layouts. However, they have limitations when it comes to controlling multiple trains simultaneously or enabling advanced features. DCC systems, on the other hand, offer more flexibility and realism, but they can be more complex to set up and costlier.
Determining the Suitable Power System
To determine the suitable power system for your model train setup, consider the following factors:
The size and complexity of your layout: If you have a small layout or plan on running only one or two trains at a time, a DC system may be sufficient. However, if you have a larger layout or desire more advanced features, a DCC system would be a better choice.
Your budget: DC systems are generally more affordable than DCC systems, making them a suitable option for those on a tight budget.
Your long-term goals: If you plan on expanding your layout and adding more trains or accessories in the future, investing in a DCC system may be a wise choice, as it offers more scalability and flexibility.
Consider your layout size, budget, and long-term goals when deciding between a DC or DCC power system. Both options have their own merits, so choose the one that aligns with your needs and preferences.
Building the Train Layout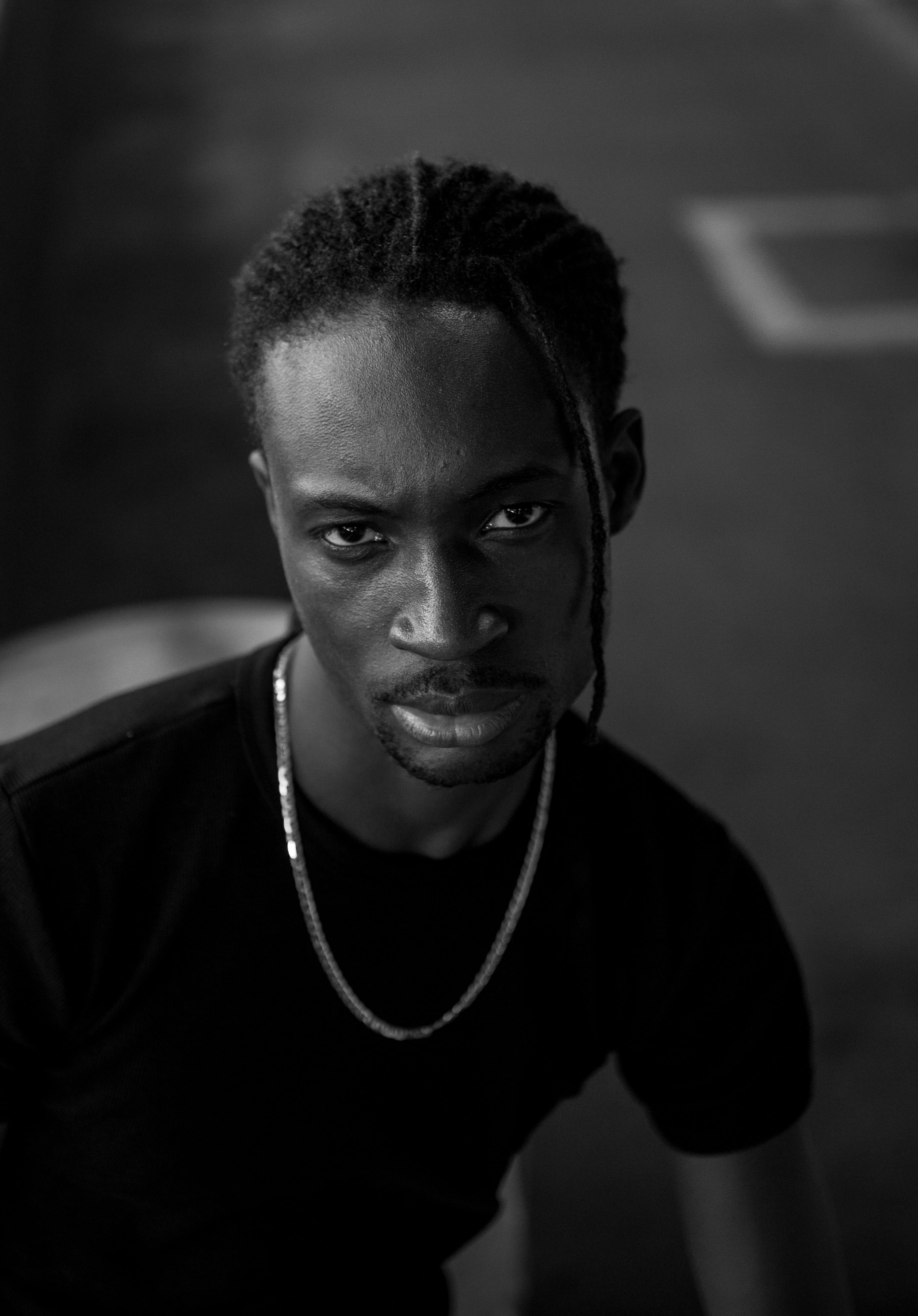 Choosing a Location for the Layout
Before you can start building your train layout, you need to determine the location where it will be set up. Consider factors such as available space, accessibility, and practicality when selecting a location. Some common locations for train layouts include basements, spare rooms, or dedicated train rooms. Ensure that the chosen location provides enough room for your desired layout size and allows for ease of access and maintenance.
Designing the Layout
Designing the layout is an essential step in creating a functional and visually appealing train setup. Start by sketching a rough plan of your layout, considering elements such as tracks, scenery, buildings, and any special features you want to include. Take into account factors like curves, gradients, and clearances to ensure smooth and realistic train operations. There are various software programs and online resources available to assist you in creating a detailed and accurate layout design.
Constructing the Base and Track
Once you have a clear design plan, it's time to start constructing the base and laying the track. The base is the foundation of your layout and can be made from materials such as plywood, foam board, or even a specialized modular base system. Ensure that the base is sturdy and level to provide a stable surface for your trains to operate on.
When it comes to track, there are different types and materials to choose from, including sectional track and flex track. Sectional track comes in predetermined lengths and is easy to assemble, making it suitable for beginners. Flex track, on the other hand, allows for greater flexibility in designing track layouts but requires a bit more skill to install. Consider your skill level and layout design when selecting the type of track to use.
Adding Scenery and Landscaping
One of the most exciting and creative aspects of building a model train layout is adding scenery and landscaping. This step involves creating a realistic and visually appealing environment around your tracks. You can use materials such as foam, plaster, or papier-mâché to create the terrain, then paint and add details such as trees, grass, roads, and water features. This is where your imagination can truly shine, so don't be afraid to experiment with different techniques and materials.
Incorporating Buildings and Structures
To bring your train layout to life, it's important to incorporate buildings and structures that complement the overall theme and era. There are countless options available, from train stations and depots to houses, factories, and landmarks. Consider the scale of your trains and ensure that the buildings and structures are proportional. You can choose to purchase ready-made structures or build them from scratch using kits or your own design.
Building the train layout is a creative and enjoyable process, allowing you to bring your vision to life. Take your time, plan meticulously, and don't be afraid to experiment and have fun along the way.
Getting Familiar with Track Components
Types of Track Sections
When it comes to model train track sections, there are several options available, each serving different purposes. Some common types of track sections include straight track sections, curved track sections, turnout sections, and crossing sections. Straight track sections are the basic building blocks of any layout, while curved track sections allow for smooth turns and loops. Turnout sections, also known as switches, enable trains to change tracks, and crossing sections provide a way for trains to cross paths.
Joiners and Connectors
Joiners and connectors are essential components for connecting and securing track sections. Joiners are small metal pieces that connect two track sections together, ensuring a smooth and seamless track surface. Connectors, on the other hand, provide electrical continuity between track sections, allowing for proper power distribution. It's important to use high-quality joiners and connectors to ensure reliable and uninterrupted train operations.
Switches and Turnouts
Switches, also known as turnouts, are necessary for creating branching or intersecting track layouts. They consist of movable rails that divert a train from one track to another. Switches come in various sizes, including different angles and radii, allowing for customization and flexibility in creating different track configurations. Learning how to install and operate switches is an important skill for model train enthusiasts.
Track Wiring and Feeder Wires
Proper track wiring is crucial for ensuring a smooth and reliable power supply to the trains. Feeder wires are used to provide power to different sections of the track, eliminating any potential voltage drops or interruptions. It's essential to follow proper wiring techniques and guidelines to prevent short circuits and ensure safe and efficient train operations.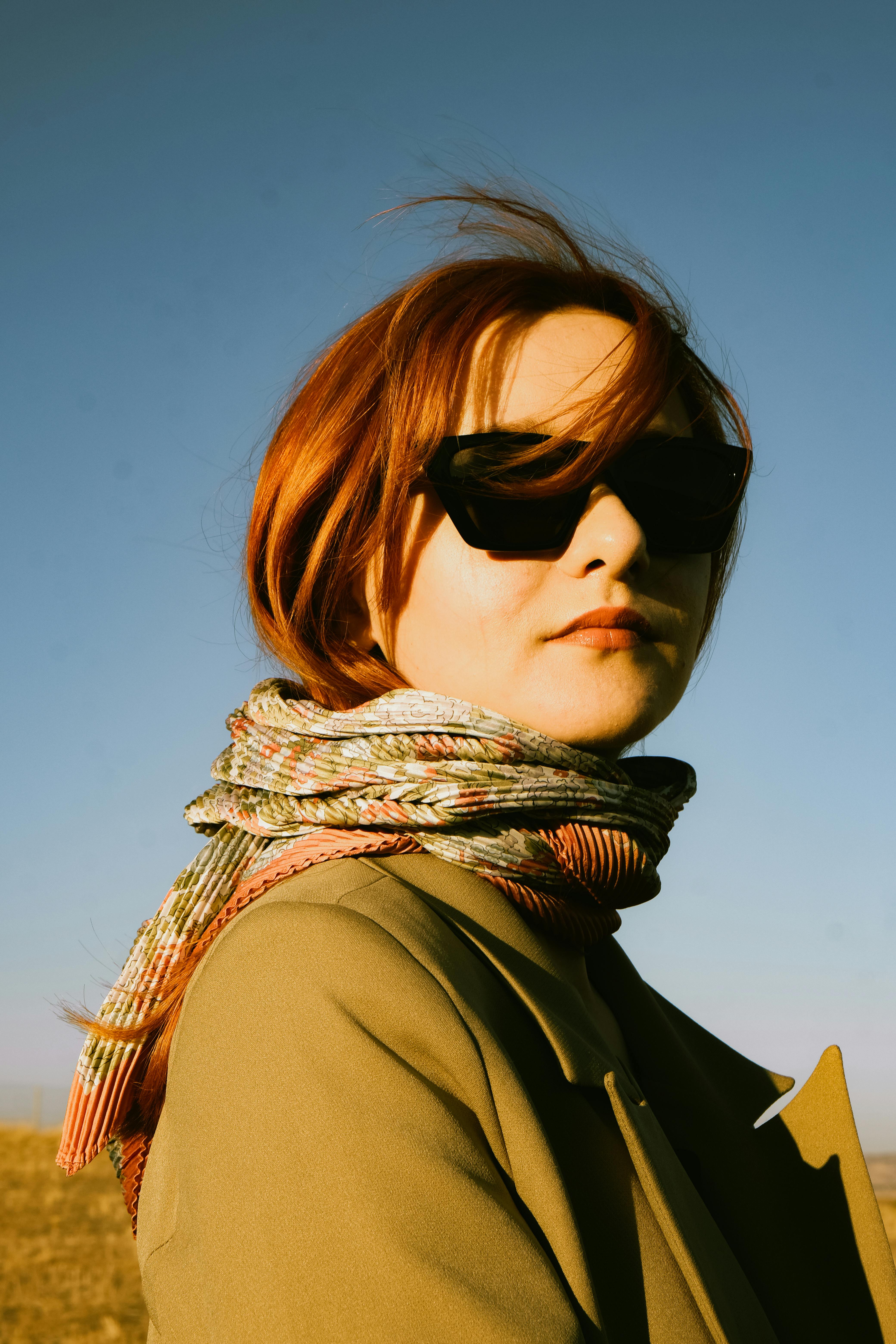 Track Maintenance and Cleaning
Regular track maintenance and cleaning are necessary to keep your trains running smoothly. Dust, dirt, and debris can accumulate on the track surface over time, causing poor electrical conductivity and train performance. Use a track cleaning solution or rubbing alcohol to clean the tracks periodically, and regularly inspect the track for any loose or damaged components. Proper maintenance and cleaning will prolong the life of your track and ensure reliable train operations.
By familiarizing yourself with different track components and their functions, you can create a well-functioning and visually appealing track layout that enhances your model train experience.
Learning About Train Controls
Manual Control Systems
Manual control systems, also known as analog control systems, are the simplest and most straightforward way to operate model trains. These systems typically consist of a power pack, throttle, and transformer. The throttle controls the speed and direction of the train, while the power pack supplies the voltage to the track. Manual control systems are easy to understand and operate, making them a good choice for beginners or those who prefer a more hands-on approach.
Digital Control Systems
Digital control systems, also known as command control or DCC systems, offer advanced features and capabilities for operating model trains. In a digital control system, each locomotive is equipped with a decoder that receives digital commands sent through the track. This allows for individual control of multiple trains on the same track, as well as the ability to control additional features such as lighting, sound effects, and accessories. Digital control systems offer a higher level of realism and flexibility, but they require more complex setup and can be more expensive.
Operating Turnouts and Signals
In addition to controlling the trains themselves, it's important to learn how to operate turnouts and signals on your layout. Turnouts, also known as switches, allow you to change the direction or path of a train, enabling more intricate track layouts. Signals, on the other hand, provide visual cues to the train operator, indicating whether it is safe to proceed or stop. Learning how to properly operate turnouts and signals will enhance the realism and functionality of your model train setup.
Mastering Train Speed and Direction
Controlling train speed and direction is a fundamental aspect of operating model trains. Whether you are using a manual control system or a digital control system, it's important to practice and develop a good understanding of how to control the speed and direction of your trains. Start by familiarizing yourself with the controls and gradually increase your proficiency as you gain more experience. Mastering train speed and direction will allow you to create smooth and realistic train operations on your layout.
By learning about different train control systems and practicing your skills, you can confidently operate and control your model trains, bringing your layout to life.
Adding Realistic Details to Trains and Layout
Weathering Techniques
To add a touch of realism to your model trains and layout, consider using weathering techniques. Weathering involves simulating the effects of age, wear, and weather on the trains and scenery. You can use various techniques such as dry brushing, airbrushing, or applying washes to create the appearance of rust, dirt, fading, and other weathering effects. Be sure to practice these techniques on spare parts or test surfaces before applying them to your precious models.
Applying Decals and Paint
Decals and paint can greatly enhance the appearance of your model trains, allowing you to add custom details and markings. Decals are adhesive stickers that can be applied to the trains to represent logos, numbers, or other specific designs. Paint can be used to add unique color schemes and finishes to your trains, giving them a personalized touch. Make sure to use high-quality decals and paints specifically designed for model trains to achieve the best results.
Installing Lighting and Sound Effects
For an immersive and realistic experience, consider installing lighting and sound effects in your trains. This can include interior lighting to illuminate passenger cars, headlights, and taillights for locomotives, or even a smoke generator for steam trains. Sound effects such as train whistles, engine sounds, and station announcements can further enhance the ambiance of your layout. There are various lighting and sound kits available for model trains, allowing you to customize and personalize your trains to your liking.
Using Figures and Accessories
To further add life and realism to your layout, incorporate figures and accessories that suit the theme and era of your trains. Figures can represent passengers, station personnel, maintenance workers, and other individuals, adding a human element to your scenes. Accessories such as vehicles, trees, signaling equipment, and buildings can help create a vibrant and realistic environment around your trains. Be mindful of the scale of the figures and accessories to ensure they are proportionate to your trains and scenery.
By adding realistic details to your model trains and layout, you can create a visually stunning and immersive experience that captivates both you and your spectators.
Troubleshooting and Maintenance
Detecting and Fixing Common Issues
As with any hobby, model trains can encounter technical issues that may require troubleshooting and maintenance. Common issues include poor track conductivity, locomotive motor problems, electrical shorts, or derailments. When faced with such issues, it's important to remain calm and systematically identify the problem. Consult the user manual, online resources, or seek advice from experienced model train enthusiasts to diagnose and fix the issue. Regular maintenance, such as cleaning tracks, lubricating locomotive motors, and inspecting connections, can also help prevent common problems.
Cleaning and Lubricating Trains
Regular cleaning and lubrication are essential for maintaining the performance and longevity of your trains. Use a track cleaning solution or rubbing alcohol to clean the wheels and tracks, removing dust and debris that may hinder smooth operations. Lubricate the locomotive motor, gears, and axles using a specialized model train lubricant to ensure smooth running and reduce wear and tear. Follow the manufacturer's recommendations for cleaning and lubrication intervals to keep your trains in optimal condition.
Maintaining the Track and Electrical System
In addition to train maintenance, it's important to regularly inspect and maintain the track and electrical system. Check for loose or damaged track components, ensuring that joints and connectors are secure and properly aligned. Inspect the power supply, wiring, and switches for any signs of wear or corrosion. Clean the track regularly to maintain good electrical conductivity. As model trains are susceptible to dust and dirt, keeping the track and electrical system well-maintained will prevent unnecessary issues and ensure reliable train operations.
Storing and Displaying the Model Trains
When not in use, it's important to properly store and display your model trains to protect them from dust, sunlight, and potential damage. Use dedicated storage boxes or cabinets designed specifically for model trains to keep them safe and well-organized. Ensure that the storage area is clean, dry, and away from direct sunlight to prevent paint fading or deterioration. If you wish to display your trains, consider using display cases or shelves that provide protection while allowing for easy viewing.
By troubleshooting and performing regular maintenance on your model trains, you can avoid common issues and keep your trains running smoothly and reliably for years to come.
Joining Model Train Communities
Online Model Train Forums and Groups
One of the best ways to connect with fellow model train enthusiasts is by joining online forums and groups. These communities, often hosted on dedicated websites or social media platforms, provide a space for hobbyists to share their experiences, ask questions, and seek advice. Participating in online discussions allows you to learn from others, gain inspiration, and stay updated with the latest trends and developments in the model train world.
Attending Model Train Shows and Exhibitions
Model train shows and exhibitions are fantastic opportunities to immerse yourself in the world of model trains and connect with like-minded enthusiasts. These events feature impressive layouts, vendors selling trains and accessories, and educational seminars or workshops. Attending model train shows and exhibitions allows you to see firsthand the creativity and craftsmanship of fellow hobbyists, gain inspiration for your own layout, and potentially make new friends.
Joining a Local Model Train Club
Local model train clubs are a great way to meet fellow enthusiasts in your area and actively engage with the hobby. These clubs often have regular meetups, workshops, and layout tours where members can share knowledge, work on projects together, and socialize. By joining a model train club, you can tap into a wealth of expertise and experience, as well as develop lasting friendships. Participating in club activities and events can enhance your model train journey and provide ongoing support and camaraderie.
By joining model train communities, whether online or offline, you can connect with others who share your passion, gain valuable insights and advice, and contribute to the vibrant and supportive model train community.