Have you ever been captivated by the intricate landscapes and miniature train sets that showcase the beauty of railroad systems? If so, then "Exploring Model Railroading: A Beginner's Perspective" is the perfect article for you. This insightful piece takes you through the fascinating world of model railroading, providing a beginner's perspective on this beloved hobby. Whether you're a beginner looking to start your own model railroad or simply curious about the intricacies involved, this article will offer valuable insights and tips to help you embark on your journey. Get ready to discover the joy and creativity behind model railroading!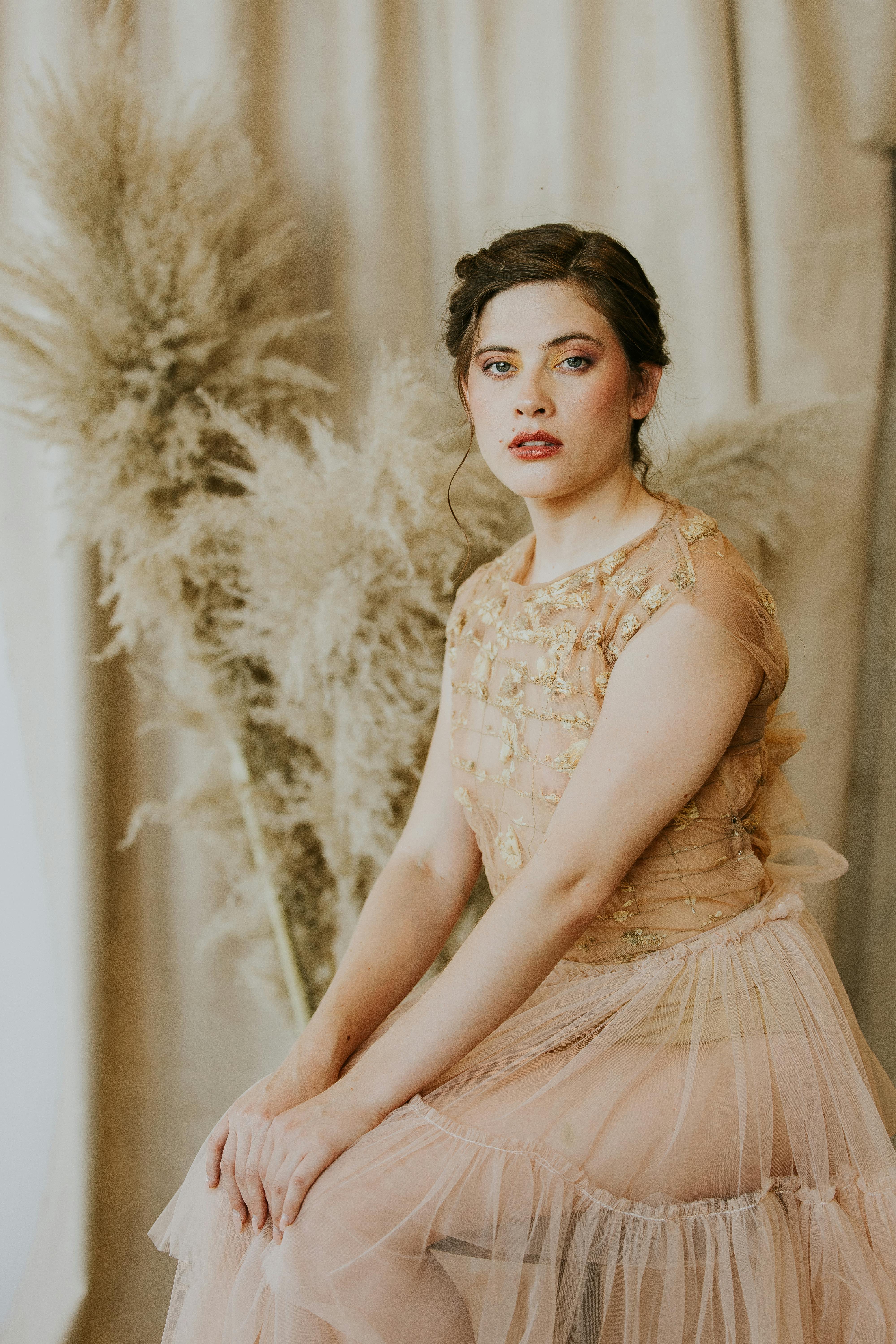 Choosing the Scale and Gauge
Understanding the Scale
When it comes to model railroading, the first decision you will need to make is which scale to choose. The scale refers to the size of the trains and tracks in relation to their real-life counterparts. There are several popular scales to choose from, such as HO, N, O, and G scale. Each scale has its own unique pros and cons, so it's important to consider factors such as available space, budget, and personal preferences when making your selection.
Exploring Gauge Options
Once you have decided on a scale, the next step is to determine the gauge of the track. The gauge is the distance between the rails and affects the overall look and operation of your model railroad. Some common gauge options include standard gauge, narrow gauge, and dual gauge. It's important to consider factors such as the type of trains you plan to run and the level of detail you want to achieve when choosing the gauge for your model railroad.
Considering Space Constraints
Before diving into the world of model railroading, it's essential to assess the space you have available for your layout. Whether you have a dedicated room or just a small corner in your home, understanding the limitations of your space will help you make informed decisions about scale, gauge, and track configuration. Taking measurements and creating a rough layout plan will ensure that you have a realistic vision for your model railroad and avoid any potential issues down the line.
Selecting the Right Track System
Different Track Types
When it comes to track systems, you have a few options to consider. One popular choice is sectional track, which consists of pre-made sections of track that can be easily assembled and disassembled. Another option is flex track, which allows for more flexibility in creating custom curves and layouts. Lastly, there is hand-laid track, which involves constructing the track entirely from scratch using individual rails and ties. Each track type has its own advantages and disadvantages, so it's important to weigh the pros and cons based on your specific needs and preferences.
Track Configuration and Layout
The configuration and layout of your track will greatly impact the overall look and functionality of your model railroad. Before settling on a final design, consider factors such as curves, turnouts, and sidings. Curves are essential for creating a realistic and visually appealing layout, while turnouts allow trains to change tracks. Sidings provide additional areas for trains to park or pass each other. By carefully planning your track configuration and layout, you can create an engaging and dynamic model railroad that brings your vision to life.
Power Options for Track
To bring your model railroad to life, you'll need to consider how to power your track. The most common power option is DC (direct current), which provides a constant voltage to the track. Another option is DCC (digital command control), which allows for individual control of multiple trains and accessories on the same track. While DC is simpler to set up and less expensive, DCC offers more flexibility and control. It's important to research and understand the different power options available to determine which one suits your needs and budget.
Building the Foundation
Planning and Designing the Layout
Before constructing your model railroad, take the time to plan and design the layout. Consider factors such as scenery, track configuration, and operational features. Planning ahead will not only ensure that you have a well-thought-out layout, but it will also save you time and frustration in the long run. Use graph paper or computer software to create a scaled drawing of your layout, allowing you to visualize and make adjustments as needed. Remember to also consider key elements such as access points, storage areas, and wiring requirements during the planning process.
Creating Support Structures
Once you have a solid plan in place, it's time to create support structures for your model railroad. Depending on the size and complexity of your layout, you may need to construct a baseboard or framework to provide stability and support. Consider factors such as weight distribution and access to wiring and hidden areas when building your support structures. Additionally, make sure to use quality materials that can withstand the weight and movement of your model trains over time.
Preparing the Baseboard
The baseboard is the foundation of your model railroad, so it's essential to properly prepare it before moving forward with construction. Start by ensuring that the baseboard is level and sturdy. You may need to reinforce weak areas or add additional bracing if necessary. Next, cover the baseboard with a suitable surface, such as plywood or MDF, to provide a smooth and stable surface for laying the track and creating scenery. Finally, consider adding insulation or sound-deadening materials underneath the baseboard to minimize noise and vibrations during operation. Properly preparing the baseboard will set the stage for a successful and enjoyable model railroad.
Model Railroad Components
Locomotives and Rolling Stock
The heart of any model railroad is the locomotives and rolling stock. These are the vehicles that will run on your track and bring your layout to life. When selecting locomotives and rolling stock, consider factors such as scale, era, and personal interests. Research different manufacturers, read reviews, and visit hobby shops or model railroad shows to see the options available. Quality locomotives and rolling stock will not only enhance the realism of your model railroad but also provide reliable performance for years to come.
Building Structures
To create a realistic and immersive model railroad, you'll want to include various buildings and structures. Whether it's a bustling cityscape or a quaint countryside scene, the buildings you choose will help set the scene and add character to your layout. Consider factors such as scale, era, and geographic location when selecting buildings. You can find a wide variety of pre-built structures, as well as kits that allow you to assemble and customize your own. Take your time when building structures, paying attention to details such as weathering, paint, and signage, to create a truly authentic and visually appealing scene.
Scenery and Landscaping
One of the most exciting aspects of model railroading is creating realistic scenery and landscaping. From rolling hills and mountains to rivers and forests, the possibilities are endless. Start by researching different techniques and materials that can be used to create scenery, such as foam, plaster, and static grass. Experiment with different textures and colors to achieve the desired effect. Additionally, consider incorporating natural elements such as rocks, twigs, and foliage for added realism. The key is to take your time and be patient, building up layers and adding details to create a visually stunning and lifelike landscape.
Electrical Components
Proper wiring and electrical components are essential for the smooth operation of your model railroad. From powering the track to controlling various accessories, it's important to understand the basics of electrical systems in model railroading. Start by researching different wiring techniques and materials, such as bus wires, feeders, and terminal blocks. Plan the layout of your wiring carefully, considering factors such as power requirements, circuit protection, and accessibility. By taking the time to properly install and organize your electrical components, you can ensure reliable operation and minimize troubleshooting in the future.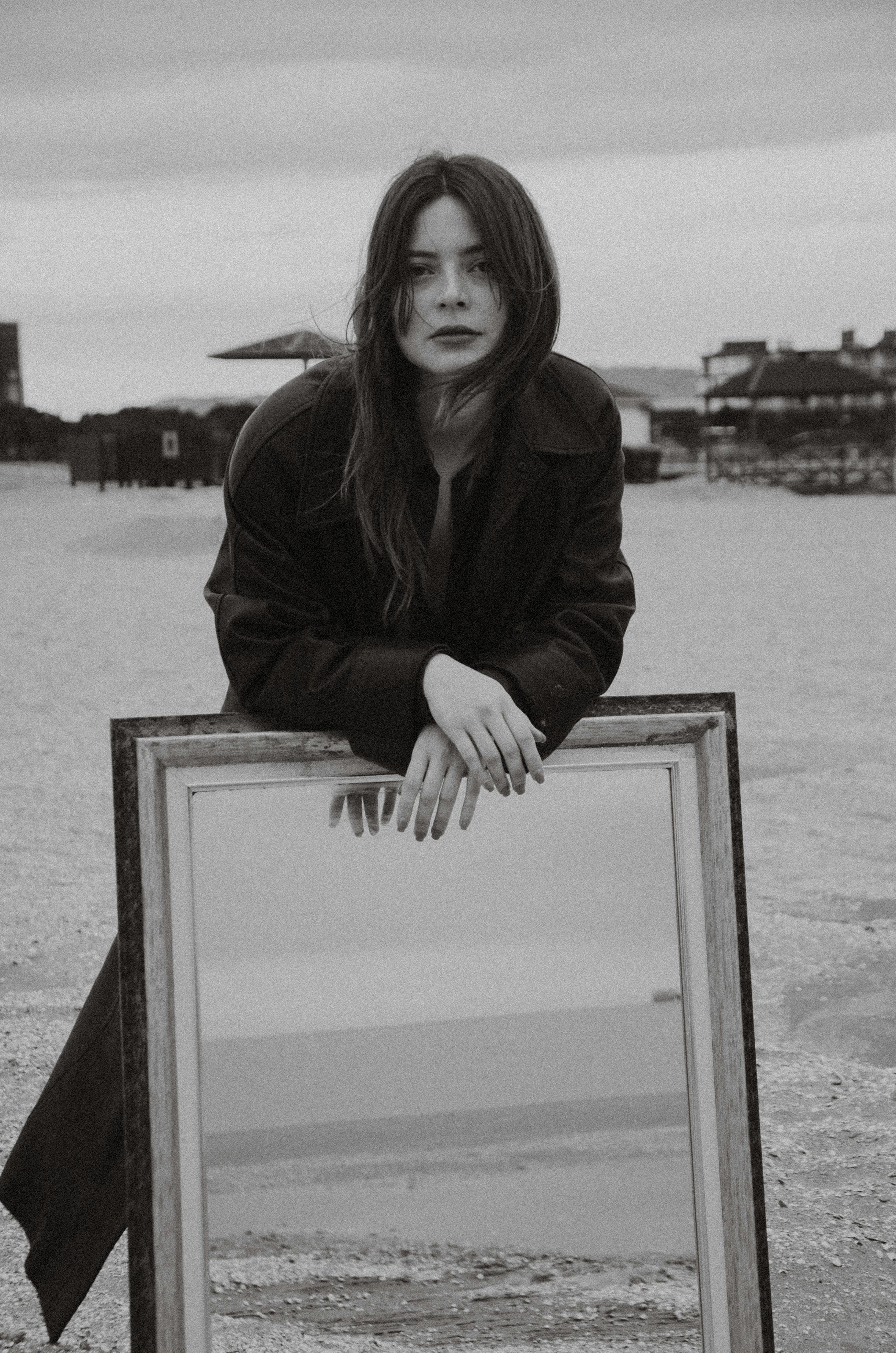 Assembling the Track
Laying the Base
Before laying the actual track, it's important to lay a solid base for it to rest on. Start by cleaning and preparing the baseboard, ensuring it is level and free from any debris. Next, lay down a layer of track underlay or cork roadbed to provide a cushion and absorb sound. This will also help reduce vibrations and protect the track from damage. Take your time to carefully measure and mark the desired track layout, ensuring proper alignment and clearances. By taking these initial steps, you'll create a solid foundation for your track and ensure smooth and reliable operation.
Track Bedding and Ballasting
Once the base is prepared, it's time to lay the track and create a realistic appearance. Start by connecting the track sections according to the desired layout, ensuring the rails are properly aligned and connected. Secure the track to the baseboard using track spikes, nails, or adhesive as per your preference. Once the track is in place, it's important to apply ballast to create a realistic appearance. Ballast is crushed rock or gravel that is used to simulate the bed of a real railroad track. Apply the ballast evenly along the track, making sure to leave the tops of the ties exposed. Use a mixture of glue and water to secure the ballast in place and create a stable and visually appealing track bed.
Installing the Track Sections
With the track bedded and ballasted, it's time to install the remaining track sections. Carefully align each section and ensure that the rails are properly connected and secured. Take your time to check for any gaps or misalignments and make any necessary adjustments. Depending on the track type you have chosen, you may need to connect or disconnect sections using track joiners or rail joiners. Always refer to the manufacturer's instructions and take care not to damage the track during installation. As you progress, test each track section to ensure that the trains can travel smoothly throughout the layout. Making any adjustments or repairs as needed will ensure the integrity and functionality of your track system.
Wiring and Powering
Understanding Wiring Basics
Wiring is a crucial aspect of model railroading, as it allows you to power the track and control various accessories. Before diving into wiring, it's important to have a basic understanding of electrical principles. Research topics such as voltage, amperage, and circuitry to ensure a safe and efficient wiring setup. Make sure to use quality electrical cables, connectors, and soldering techniques to create reliable connections. It's also a good idea to label and organize your wiring to facilitate troubleshooting and future modifications.
Powering the Track
Choosing the right power source for your track will depend on the scale, size, and complexity of your model railroad. DC power packs are a common choice for smaller layouts and beginner setups. These power packs provide a constant voltage to the track and allow you to control the speed and direction of your trains. DCC systems, on the other hand, offer more advanced features and the ability to control multiple trains independently. These systems utilize digital signals to control each locomotive and accessory on the layout. Consider your specific needs and budget when selecting a power source, and be sure to follow the manufacturer's instructions for installation and operation.
Adding Lighting and Accessories
To add an extra touch of realism and ambiance to your model railroad, consider adding lighting and accessories. Lighting can highlight key areas of your layout, such as buildings, tunnels, and stations. Use LED lights, fiber optics, or small bulbs to create the desired effect and ensure safety by using low-voltage systems. Additionally, consider adding accessories such as signals, crossing gates, or sound modules to enhance the interactivity and visual appeal of your model railroad. Plan your wiring and power distribution carefully to accommodate these additional features and ensure reliable operation.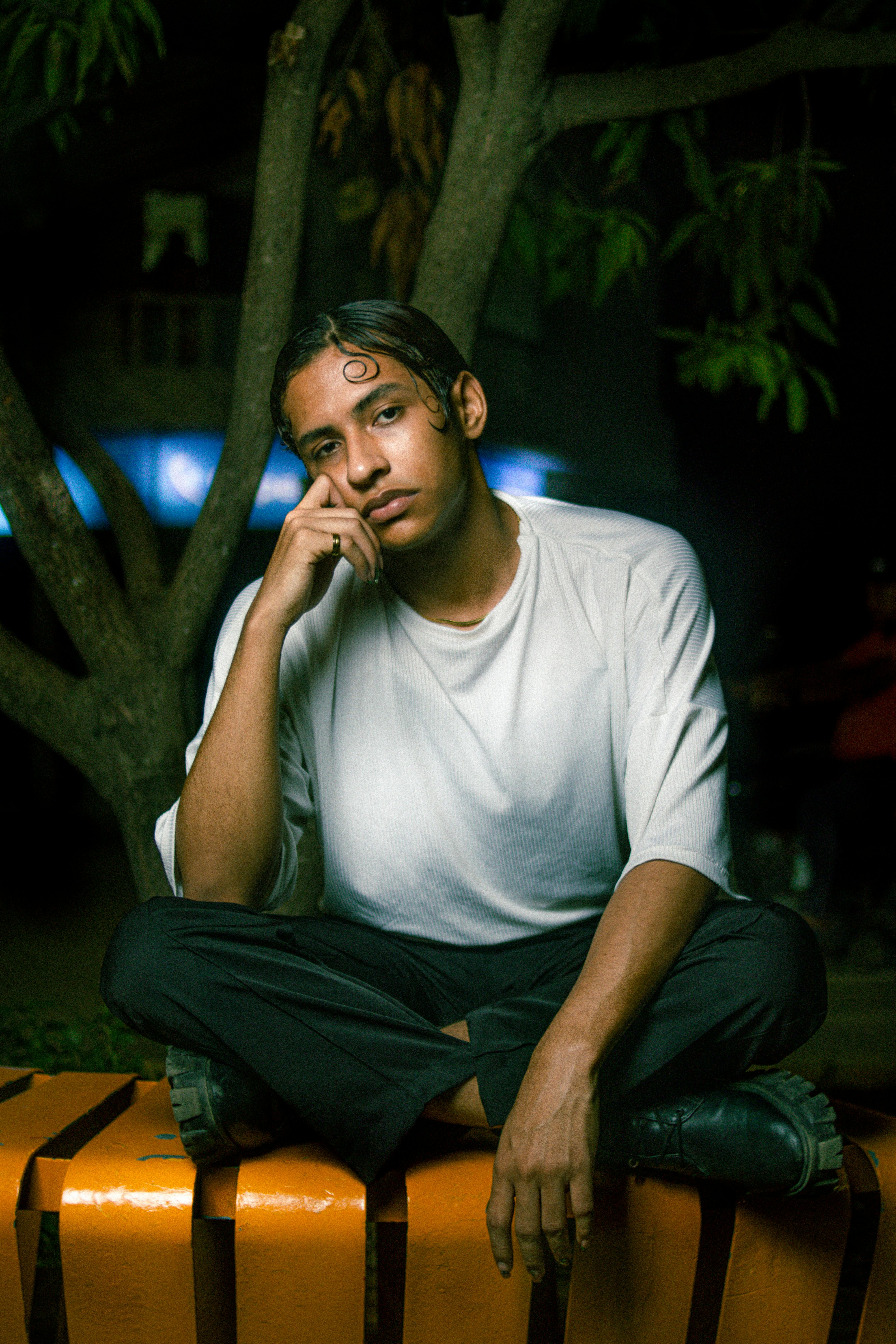 Creating Realistic Scenery
Modeling Trees and Vegetation
Creating realistic trees and vegetation can greatly enhance the overall appearance of your model railroad. Consider using materials such as foam, wire, and static grass to create lifelike foliage. Research different techniques such as armature construction, flocking, and weathering to achieve the desired effect. Experiment with different colors, textures, and sizes to create variety and depth. Don't forget to consider the scale and geographic location of your layout when selecting trees and vegetation. Attention to detail and patience will help you create visually stunning landscapes that transport viewers to a miniature world.
Building Mountains and Hills
Whether you're replicating a specific geographic location or creating your own scenic masterpiece, building mountains and hills adds dimension and drama to your model railroad. Start by creating a structural framework using materials such as foam, wire mesh, or cardboard. Apply a layer of plaster or sculpting compound to shape and contour the landforms. Once dry, seal and paint the mountains or hills using realistic colors and textures. Finish by adding vegetation, rocks, and other details to bring the scenery to life. Remember to consider the scale and perspective when building your mountains and hills to maintain a sense of realism and proportion.
Adding Water Features
Water features such as rivers, lakes, and ponds can bring a sense of tranquility and life to your model railroad. Start by selecting appropriate materials and colors to represent water, such as acrylic paint, epoxy resin, or pre-made water products. Apply multiple layers of the chosen material, allowing each layer to dry completely before adding the next. Use techniques such as stippling or brushing to create texture and movement on the water surface. Finally, add details such as rocks, vegetation, and boats to enhance the realism of the water feature. Pay attention to reflections and transparency to create a visually appealing and convincing water effect.
Adding Decals and Details
Applying Decals and Paint
Decals and paint can add the finishing touches to your model railroad, bringing it to life with intricate details and customization. Whether it's lettering on rolling stock or signage on buildings, decals allow you to add specific details that reflect your chosen era or prototype. Make sure to use quality decals and follow the manufacturer's instructions for application. Additionally, consider using paints and weathering techniques to further enhance the realism of your models. Research different techniques such as dry brushing, washes, and airbrushing to add depth and character to your models.
Weathering and Distressing Techniques
Weathering and distressing techniques can transform a pristine model into a realistic representation of a well-used and aged piece of equipment. Consider using techniques such as dry brushing, washes, and powders to simulate rust, dirt, and wear on your models. Pay attention to areas that would naturally accumulate grime and wear, such as wheels, undercarriages, and exposed metal parts. Experiment with different colors and textures to achieve the desired effect. Remember, practice makes perfect, so don't be afraid to test different weathering techniques on scrap models or parts before applying them to your prized rolling stock.
Adding Fine Details and Accessories
To truly make your model railroad come alive, consider adding fine details and accessories that reflect the era and setting you've chosen. Whether it's streetlights, figures, or small cargo loads, these details can add depth, interest, and realism to your layout. Shop for accessories that match the scale and era of your railroad, or consider creating your own custom details using materials such as styrene, wire, and small scrap pieces. Take your time to position and secure these details, paying attention to scale, perspective, and historical accuracy. The addition of fine details and accessories will surely captivate viewers and bring your model railroad to life.
Practical Tips and Techniques
Maintaining and Cleaning the Layout
Regular maintenance and cleaning are crucial to keeping your model railroad in top shape. Dust and debris can accumulate on the tracks, causing poor electrical conductivity and reduced performance. Use a soft brush or vacuum with a suitable attachment to clean the track and remove any loose dirt or dust. Avoid using liquid cleaners that can leave residue or damage the electrical components. Additionally, periodically check for loose or damaged track sections, wiring connections, and scenery elements. By taking the time to clean and maintain your layout, you'll ensure years of enjoyment and trouble-free operation.
Avoiding Common Mistakes
As a beginner in model railroading, it's important to be aware of common mistakes that can be made during the construction and operation of your layout. These can include improper track alignment, wiring errors, inadequate support structures, and unrealistic scenery. Take the time to research and gather information from experienced model railroaders, join online forums or clubs, and learn from their expertise. By avoiding common mistakes and seeking advice from seasoned hobbyists, you'll save time, money, and frustration during the construction and operation of your model railroad.
Joining Model Railroad Communities
Joining model railroad communities can greatly enhance your experience as a beginner. These communities provide a platform for sharing knowledge, ideas, and experiences with fellow enthusiasts. From online forums and social media groups to local clubs and exhibitions, there are plenty of opportunities to connect with like-minded individuals and learn from their expertise. Joining a community can provide valuable insights, feedback, and support throughout your model railroading journey. Additionally, participating in local exhibitions or open houses allows you to showcase your layout, learn from others, and be inspired by their creativity.
Showcasing Your Model Railroad
Creating Display Cases
Once you have completed your model railroad, you'll likely want to protect and showcase your hard work. Display cases provide a safe and dust-free environment for your layout while allowing viewers to admire your craftsmanship. You can purchase pre-made display cases or build custom ones using materials such as acrylic, glass, or wood. Consider factors such as size, accessibility, and lighting when selecting or designing a display case. By properly showcasing your model railroad, you can proudly share your work with others and enjoy it for years to come.
Participating in Exhibitions
Participating in model railroad exhibitions is a great way to connect with other enthusiasts, showcase your layout, and learn from experienced model railroaders. Exhibitions provide a platform for sharing your creativity and expertise with a wider audience, and they can offer valuable feedback and inspiration for future projects. Research local exhibitions in your area, contact organizers for guidelines and registration information, and prepare your layout for display. By participating in exhibitions, you'll not only gain exposure and recognition for your work but also contribute to the vibrant and diverse model railroad community.
Sharing Your Work Online
In today's digital age, sharing your model railroad online is a popular and convenient way to connect with fellow enthusiasts from around the world. Social media platforms, online forums, and dedicated model railroad websites provide spaces to showcase your layout, ask questions, and learn from others. Consider creating a dedicated website or blog to document your progress, share photos, and write about your experiences. Remember to engage with others, provide constructive feedback, and be open to learning from different perspectives. By sharing your work online, you can inspire and be inspired by the global model railroad community.
In conclusion, model railroading is a rewarding hobby that combines creativity, craftsmanship, and a love for trains. By carefully choosing the scale and gauge, selecting the right track system, building a solid foundation, and assembling the track, you can lay the groundwork for a successful and enjoyable model railroad. From there, the possibilities are endless, as you explore the world of locomotives and rolling stock, build realistic structures and scenery, and add fine details and accessories. Remember to maintain and clean your layout, seek advice from experienced model railroaders, and join communities to enhance your knowledge and skills. Finally, don't forget to proudly showcase your model railroad through display cases, exhibitions, and online platforms, sharing your love and passion for this timeless hobby with others. Happy railroading!