Step into the exciting world of model trains, where imagination meets precision and creativity flourishes. Whether you're a curious beginner or a seasoned enthusiast, model trains offer an immersive and captivating hobby that transcends age. From meticulously crafted miniature landscapes to the thrill of controlling trains with lifelike precision, the world of model trains allows you to indulge in a pursuit that is as rewarding as it is enjoyable. So, come on board and embark on a journey that will transport you to a world of endless possibilities and nostalgia.
Benefits of Model Trains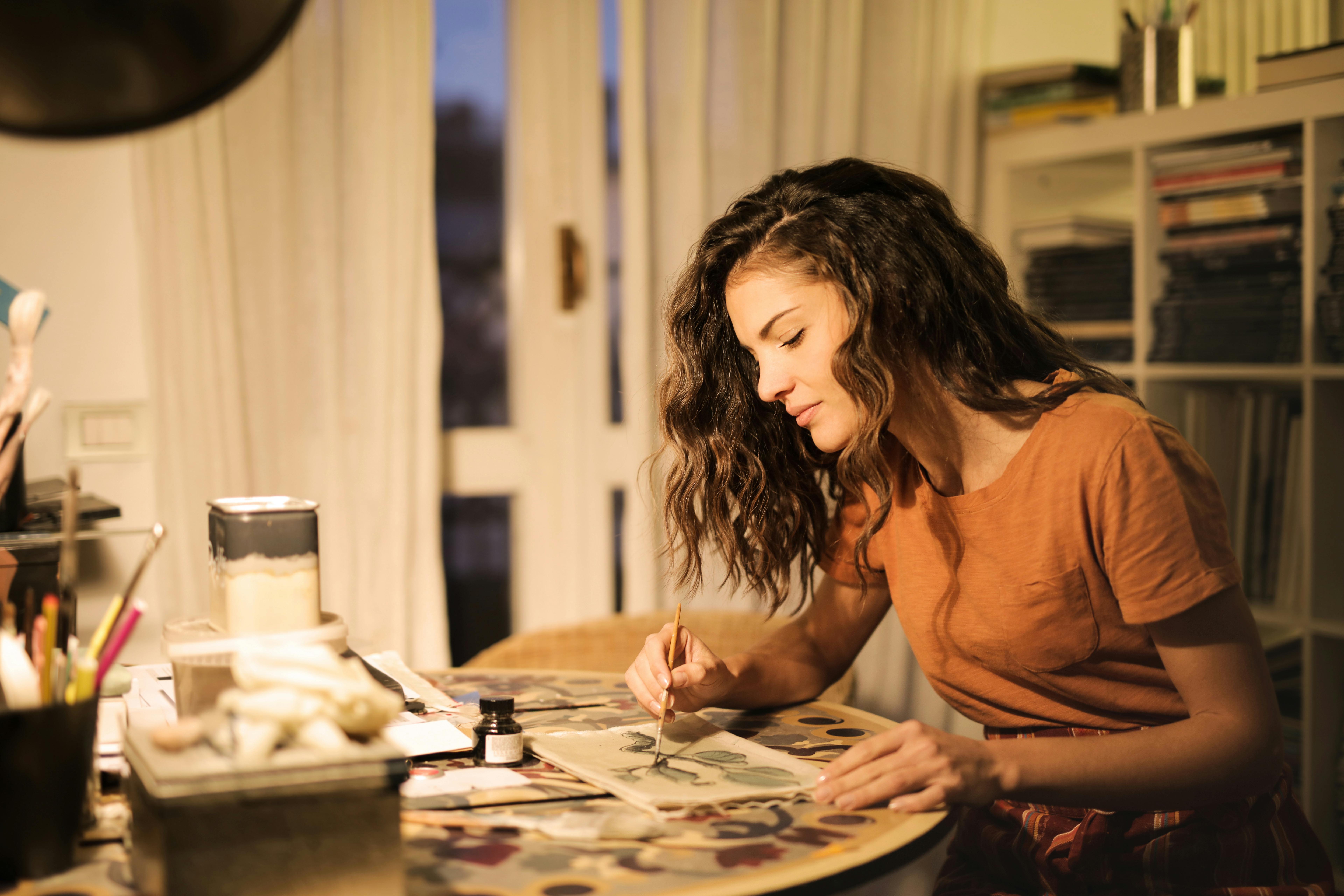 Educational opportunities
Model trains offer a unique way to learn about various subjects. From history to geography, engineering to architecture, model trains provide ample educational opportunities for enthusiasts of all ages. As you engage in building and operating your trains, you can explore different time periods, recreate historical events, and visualize landscapes from around the world. This hands-on approach to learning makes it easier to understand and retain information, making model trains a fantastic educational tool.
Therapeutic effects
Engaging in model trains can be a wonderfully therapeutic activity. The focus and concentration required to build and operate the trains can provide a much-needed escape from the stresses of everyday life. As you immerse yourself in the intricate world of model trains, you can experience a sense of relaxation and stress relief. Additionally, the repetitive and rhythmic motion of model train operation can have a soothing effect on the mind, offering a form of relaxation similar to meditation.
Bonding with family and friends
Model trains provide an excellent opportunity to bond with your loved ones. Whether it's spending quality time with your children, connecting with friends who share the same interest, or even passing down the hobby to the next generation, model trains can strengthen relationships and create lasting memories. Working together to build and operate a layout fosters teamwork and cooperation, while sharing stories and experiences with fellow enthusiasts can deepen connections and form lifelong friendships.
Creative outlet
Model trains offer a wonderful creative outlet for those with an artistic flair. From designing and building unique layouts to crafting intricate scenery and landscapes, the possibilities for creativity are endless. You can let your imagination run wild as you bring your vision to life, customizing and personalizing every aspect of your model train world. Whether you're painting figurines, weathering train cars, or designing realistic structures, the creative aspects of model trains allow you to express yourself and showcase your artistic talents.
Getting Started with Model Trains
Selecting the right scale
Choosing the right scale is a crucial step when starting with model trains. The scale refers to the ratio between the size of the model train and the size of the real train it represents. There are several popular scales to choose from, including HO scale, N scale, O scale, and G scale, each offering different levels of detail and space requirements. Consider factors such as available space, budget, and personal preferences when selecting the appropriate scale for your model train journey.
Choosing between kits and ready-to-run models
Once you've determined the scale, you'll need to decide between building kits or purchasing ready-to-run models. Building kits offer a satisfying hands-on experience, allowing you to assemble and customize your trains and scenery. Ready-to-run models, on the other hand, are pre-assembled and ready to go straight out of the box. These models are a great option for those who prefer to focus on operating the trains rather than building them. Consider your preferences, time commitment, and level of interest in construction when making this decision.
Essential tools and equipment
To get started with model trains, there are a few essential tools and equipment you'll need. These include a quality hobby knife, a selection of paintbrushes, a soldering iron for electrical work, a track cleaning tool, and a set of track connectors. Additionally, you'll need a power supply or transformer to provide electricity to your trains. It's also important to invest in a reliable locomotive, as it will be the heart of your model train system. Familiarize yourself with these tools and equipment to ensure a smooth and enjoyable journey into the world of model trains.
Setting up a layout
Creating a layout is where the real fun begins. Before you start building, take some time to plan and design your layout. Consider factors such as available space, scenery ideas, track configurations, and operational features. Sketch out your ideas and experiment with different layouts on paper before moving on to the physical construction. Once you have a plan in place, start by laying the track, ensuring smooth curves and proper spacing. From there, you can add scenery elements, structures, and details that bring your layout to life. Remember, creating a layout is an ongoing process, so don't be afraid to experiment and make changes as you go along.
Different Types of Model Trains
Steam locomotives
Steam locomotives are the most iconic and historical type of train. They were the backbone of transportation during the 19th and early 20th centuries, chugging along with the power of steam. Model steam locomotives capture the nostalgia and charm of the bygone era, with their intricate detailing and realistic sound effects. Whether you're recreating a historical railroad or simply appreciating the beauty of these majestic machines, steam locomotives are a popular choice among model train enthusiasts.
Diesel locomotives
Diesel locomotives revolutionized the railroad industry by replacing steam power with more efficient and cleaner diesel engines. These engines became the standard for most modern railroads, and their models are widely available in the model train market. Diesel locomotives come in various sizes and designs, reflecting the diversity of real-life counterparts. Their versatility and reliability make them a popular choice for both model train beginners and experienced enthusiasts.
Electric locomotives
Electric locomotives are powered by electricity from overhead wires or a third rail. They are commonly used in urban transit systems and high-speed passenger trains. Model electric locomotives offer a fascinating glimpse into the future of train technology, with advanced designs and engineering. These models are often equipped with sophisticated features such as sound and lighting effects, making them a favorite among collectors and enthusiasts.
Passenger cars
Passenger cars are an essential component of any model train collection. They come in a variety of styles and designs, ranging from luxurious coaches to nostalgic vintage cars. Passenger car models allow you to recreate historical train journeys or design your own fictional rail adventures. They often feature exquisite detailing, interiors, and even lighting effects to enhance the realism of your layout.
Freight cars
Freight cars are the workhorses of the railroad industry, used to transport goods and materials across the country. Model freight cars come in a wide range of types, including boxcars, flatcars, tank cars, and hopper cars. These models allow you to recreate realistic freight operations, complete with loading and unloading activities. Whether you're interested in modern intermodal trains or vintage steam-era freights, there is a freight car model to suit every preference.
Model Train Accessories
Tracks and turnouts
The tracks and turnouts form the foundation of your model train layout. They come in various sizes and configurations to accommodate different scales and layouts. When selecting tracks, ensure they are compatible with your chosen scale and provide smooth and reliable operation for your trains. Turnouts, also known as switches or points, allow trains to change tracks and navigate different routes. These accessories are crucial for creating a diverse and dynamic layout, offering endless possibilities for train movements.
Scenery and landscaping
Scenery and landscaping elements bring life and realism to your model train layout. From mountains and forests to rivers and cities, you can create a detailed and immersive environment for your trains to traverse. Use materials such as foam, plaster, and landscaping turf to shape the terrain. Adding trees, shrubs, flowers, and other vegetation enhances the visual appeal of your layout. Remember to consider the scale and proportion of your scenery to maintain realism and create a captivating backdrop for your trains.
Buildings and structures
Model train layouts often feature a variety of buildings and structures to represent the towns and industrial areas along the railroad. Whether it's a train station, a factory, or a residential building, these structures add depth and character to your layout. Kits and ready-to-use buildings are available in different architectural styles and scales, allowing you to create a diverse and realistic urban landscape. You can also enhance the realism by adding details such as signage, lighting, and weathering effects.
Figures and vehicles
Adding figures and vehicles to your model train layout brings it to life and adds a sense of scale. Model figures, such as passengers, workers, and animals, can populate your stations, streets, and landscapes, creating a bustling atmosphere. Similarly, model vehicles, including cars, trucks, and even emergency vehicles, add realism and context to your scenes. Consider the era, setting, and theme of your layout when selecting figures and vehicles to ensure they fit seamlessly into the overall aesthetic.
Lighting and sound effects
Lighting and sound effects enhance the realism and immersive experience of your model train layout. By incorporating lighting fixtures, you can simulate day and night effects, create atmospheric lighting conditions, and highlight specific areas of interest. Sound effects, such as train whistles, station announcements, and ambient noises, further enhance the sensory experience. These accessories add an extra layer of depth and engage multiple senses, making your model train layout truly come alive.
Collecting and Maintaining Model Trains
Building a collection
Collecting model trains can be an exciting and rewarding pursuit. As you explore different scales, eras, and types of trains, you can build a diverse collection that reflects your personal interests and preferences. Start by focusing on a specific theme or era, such as steam trains, modern diesel locomotives, or a particular region's railroad history. Research and knowledge play an essential role in building a collection, as understanding the rarity and value of certain models can guide your purchasing decisions.
Organizing and displaying models
Proper organization and display of your model train collection ensure its longevity and enjoyability. Invest in storage cases or display cabinets that provide protection from dust, humidity, and potential damage. Organize your trains by scale, era, or type to create an organized and visually pleasing collection. Consider incorporating shelving, display tracks, and lighting to showcase your prized models. Regular cleaning and maintenance of your collection will ensure it remains in top condition for years to come.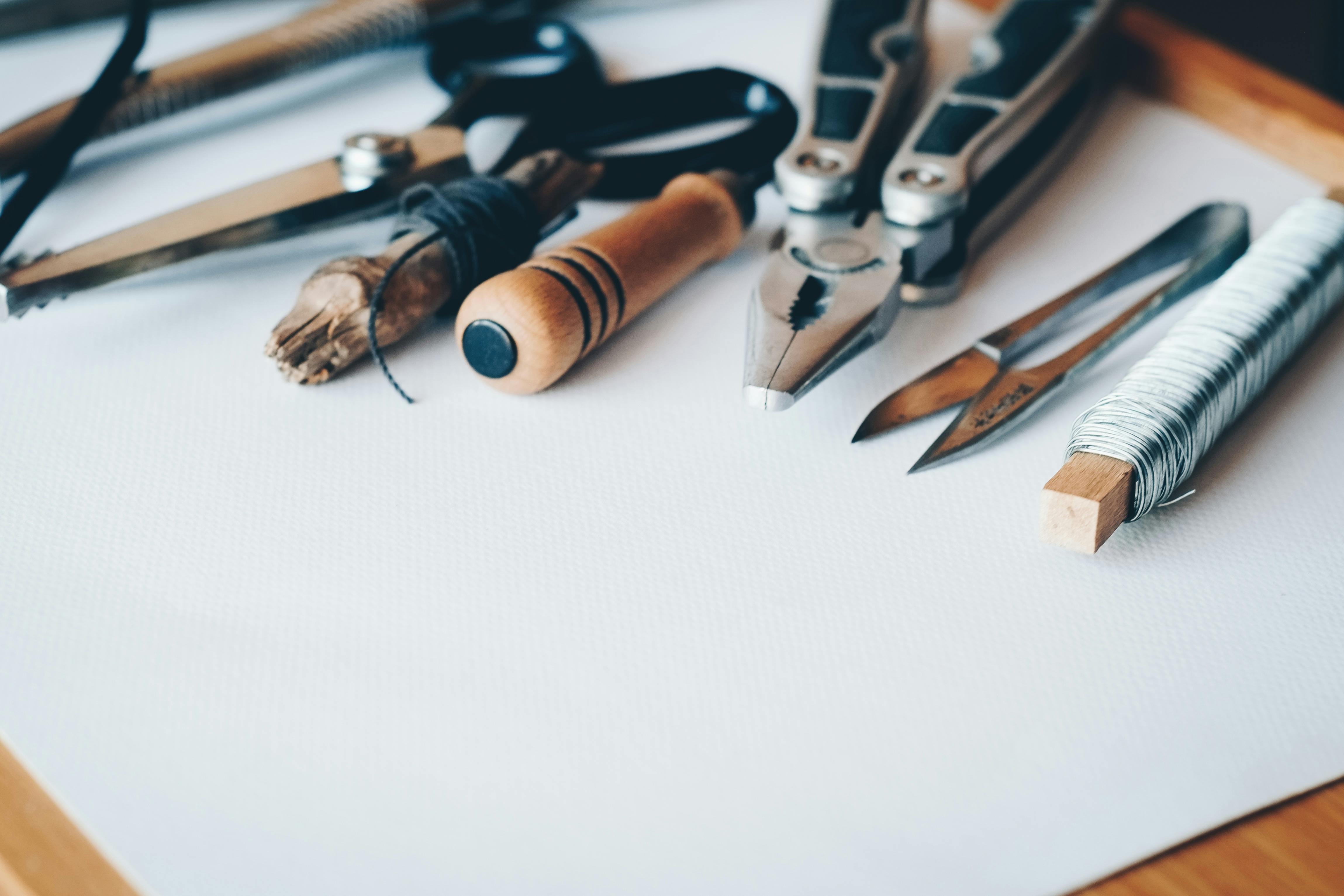 Cleaning and maintenance tips
Regular cleaning and maintenance are essential for the longevity and optimal performance of your model trains. Dust can accumulate on the tracks, wheels, and mechanisms, affecting the trains' smooth operation. Use a track cleaning tool to remove dirt and debris from the tracks regularly. Clean the wheels and pick-up contacts using a soft brush or cotton swab. Lubricating the gears and moving parts with model-specific lubricants prevents friction and ensures smooth operation. Performing routine maintenance checks and addressing any issues promptly will keep your trains running smoothly.
Repairing and restoring models
Over time, your model trains may require repair or restoration. Whether it's fixing a broken coupling, replacing a motor, or repainting a worn-out model, the ability to repair and restore models adds an extra dimension to the hobby. Invest in a set of basic modeling tools, such as pliers, screwdrivers, and a soldering iron, to tackle common repairs. Take the time to learn basic soldering and painting techniques, as these skills will come in handy when restoring older or damaged models. With patience and practice, you can breathe new life into a beloved model and keep it running for years to come.
Joining Model Train Clubs and Communities
Benefits of joining a club
Joining a model train club offers numerous benefits and opportunities for enthusiasts. Clubs provide a platform for like-minded individuals to connect, share knowledge, and exchange ideas. By joining a club, you gain access to a wealth of experience and expertise from fellow members. These clubs often organize events, exhibitions, and operating sessions, providing ample opportunities to showcase your layout, learn from others, and collaborate on exciting projects. The camaraderie and support of fellow enthusiasts make the hobby even more enjoyable and fulfilling.
Access to shared resources and expertise
Model train clubs are treasure troves of shared resources and expertise. Club members often have a vast collection of tools, equipment, and reference materials that they are willing to share with fellow enthusiasts. From specialized tools and rare models to historical photographs and documentation, the collective knowledge and resources within a club can significantly enhance your own modeling journey. By tapping into the expertise of others, you can learn new techniques, troubleshoot challenges, and elevate your skills to new heights.
Attending exhibitions and events
Exhibitions and events organized by model train clubs are a highlight of the hobby. These gatherings provide opportunities to showcase your layout to a wider audience, receive valuable feedback, and inspire others with your creativity. Additionally, attending exhibitions allows you to view other layouts, learn from advanced modelers, and discover new techniques and products. The atmosphere of excitement and passion at these events is infectious, fostering a sense of community and fueling your enthusiasm for the hobby.
Collaborative projects
Model train clubs often engage in collaborative projects that bring together the creativity and skills of multiple members. Collaborative layouts, dioramas, and operating sessions allow enthusiasts to combine their unique perspectives and expertise to create something truly exceptional. Working alongside fellow club members on a shared project not only strengthens bonds but also challenges you to push your creative boundaries and learn from others. Collaborative projects also showcase the collective talent of the club, attracting attention and admiration from the wider model train community.
Model Trains as a Family Activity
Creating a family layout
Model trains provide an incredible opportunity to engage the whole family in a shared project. Creating a family layout allows everyone to contribute their ideas, skills, and creativity. Assign different tasks to each family member, such as designing the scenery, building structures, or operating the trains. By involving everyone in the process, you foster a sense of teamwork and togetherness. The family layout becomes a collective effort, uniting generations and nurturing a love for model trains that will be cherished for years to come.
Involving children in building and operating
Model trains are an excellent way to introduce children to the world of STEM (Science, Technology, Engineering, and Mathematics). Involving them in building and operating the trains helps develop their problem-solving skills, spatial awareness, and creativity. Start with simple tasks such as assembling buildings, laying tracks, or painting figures, and gradually introduce more complex tasks as their skills and interest grow. Spending quality time together and sharing the excitement of creating something from scratch will create cherished memories and ignite a lifelong passion for model trains.
Teaching history and geography through model trains
Model trains offer a unique opportunity to teach children about history and geography in a hands-on and engaging manner. As you construct different landscapes and recreate historical scenes, you can explain the significance of various landmarks, events, and time periods. Integrate maps and books into the learning process, encouraging children to explore and discover the world through model trains. This interactive approach fosters a deeper understanding of historical and geographical concepts, making learning an enjoyable and memorable experience.
Creating memories together
Engaging in model trains as a family activity creates lasting memories and strengthens relationships. From the initial planning and construction to the joy of operating the trains together, every step of the journey becomes a shared experience. The laughter, excitement, and sense of accomplishment that come with building and operating your family layout create a bond that transcends the hobby itself. As you reminisce about the hours spent together, you'll cherish the memories created and the special moments shared with your loved ones.
Model Trains for Enthusiasts
Advanced modeling techniques
For enthusiasts seeking a more advanced modeling experience, there are various techniques that can take your layouts to the next level. Weathering, for example, involves adding realistic wear and tear to your trains and structures to create an authentic appearance. Techniques such as airbrushing, weathering powders, and washes can be employed to achieve stunningly realistic effects. Other advanced techniques include kitbashing (combining parts from different kits to create a unique model) and scratch-building (building models from raw materials). These techniques allow you to showcase your creativity and elevate the realism of your layouts.
Customizing and weathering models
Customizing and weathering models add a personal touch and enhance the realism of your trains. By customizing locomotives and rolling stock, you can create unique and one-of-a-kind models that reflect your style and preferences. Whether it's adding extra details, changing paint schemes, or modifying components, the possibilities for customization are endless. Weathering techniques, such as adding rust, dirt, and grime, can transform shiny new models into realistic representations of well-worn equipment. These customization and weathering processes provide a sense of ownership and allow you to create truly individualized models.
Developing intricate layouts with multiple levels
For enthusiasts who crave a greater level of complexity and visual interest, designing layouts with multiple levels is a thrilling challenge. By incorporating elevation changes, you can create a three-dimensional layout that adds depth and realism. Multiple levels allow for more extensive track configurations, intricate scenery, and fascinating operational possibilities. Consider using bridges, tunnels, and gradients to connect different levels and create visually stunning transitions. Designing and constructing layouts with multiple levels require careful planning, attention to detail, and a willingness to experiment.
Participating in competitions and exhibitions
For enthusiasts looking to showcase their talent and receive recognition for their work, participating in competitions and exhibitions is an exciting opportunity. Competitions often focus on various aspects of the hobby, such as layout design, scenery, weathering, and craftsmanship. Exhibitions allow you to display your layout to a wider audience, garner feedback, and network with fellow enthusiasts. This exposure not only boosts your confidence and validation but also pushes you to continuously improve and refine your skills. Participating in competitions and exhibitions adds another layer of excitement and motivation to the hobby.
Model Trains as a Retirement Hobby
Relaxation and stress relief
Model trains make for an ideal retirement hobby, providing relaxation and stress relief. After a lifetime of work and responsibilities, engaging in a hobby that allows you to unwind and escape into a world of creativity is invaluable. The focus and concentration required when building and operating model trains help alleviate stress and provide a sense of calm. As you immerse yourself in the hobby, you can forget about everyday worries and find solace in the meditative rhythm of train operation.
Engaging in hands-on activities
Model trains offer hands-on activities that can keep retirees mentally and physically active. From building intricate layouts to assembling and detailing models, the hobby engages your mind, improves dexterity, and keeps you mentally sharp. The satisfaction of seeing your hard work come to life and the sense of accomplishment that comes with completing a challenging project provide a sense of purpose and fulfillment in retirement. Engaging in hands-on activities through model trains allows retirees to continue learning, growing, and exploring their creativity in a meaningful way.
Building a lifelong interest
Retirement often provides the opportunity to pursue lifelong interests and hobbies. For many, model trains have been a fascination since childhood. Engaging in this hobby during retirement allows you to indulge in your passion and dedicate more time to further developing your skills and knowledge. By broadening your understanding of model trains, exploring different scales and eras, and staying up-to-date with the latest developments, you can build a lifelong interest that continues to bring joy and fulfillment for years to come.
Meeting fellow retirees
Model trains provide a fantastic avenue to connect with fellow retirees and build new friendships. Joining model train clubs, attending exhibitions, and participating in hobby-related events allow you to meet like-minded individuals who share a similar passion. Bonding over shared experiences, stories, and challenges, you can form meaningful connections and create a strong support network. The camaraderie among retirees in the model train community creates a sense of belonging and fulfillment during this new chapter of life.
Model Train Safety Guidelines
Electrical safety precautions
When working with model trains, it's important to follow electrical safety precautions to prevent accidents and damages. Ensure that all electrical connections and wiring are properly insulated and secured to avoid short circuits and overheating. Use circuit breakers or fuses to protect your trains and accessories from electrical surges and overloads. Always handle transformers and power supplies with dry hands and disconnect them from the power source when not in use. Regularly inspect wires, connectors, and power cords for signs of wear or damage, and replace them if necessary.
Avoiding accidents and injuries
While model trains may seem harmless, accidents can still occur if proper safety measures are not followed. Keep small parts, such as track pieces, figures, and tools, away from young children to prevent choking hazards. Educate children and inexperienced operators about safe train operation and the potential dangers of getting fingers or clothing caught in moving parts. Be cautious when working with sharp tools, adhesives, paints, and solvents, and always follow the manufacturer's instructions. By promoting a culture of safety and awareness, accidents and injuries can be significantly reduced.
Safe storage and handling of materials
Proper storage and handling of model train materials are essential for maintaining a safe environment. Store paints, solvents, glues, and other chemicals in a cool and dry place, out of reach of children and pets. Dispose of used materials in accordance with local regulations. When handling fragile models or small parts, use tweezers or wearing protective gloves to prevent accidental damage or injury. If you have pets, be mindful of their curious nature and keep them away from the layout to prevent accidental ingestions or interference.
Children and pet safety
When introducing model trains to children or having pets around your layout, it's crucial to ensure their safety. Supervise children closely when they are operating trains or handling model train accessories. Educate them about the potential risks and teach them how to properly and safely engage in the hobby. In the presence of pets, create barriers or use pet-friendly deterrents to prevent them from interfering with the trains or ingesting small parts. By being mindful of children and pets' safety, you can enjoy the hobby without any worries.