Ready to embark on your very own model railroading adventure? Look no further! In this beginner's edition, we'll guide you through the exciting world of model railroading and provide you with all the essential information you need to get started. From selecting the right scale and layout to understanding the basic components of a model railroad, we've got you covered. So, fasten your seatbelts and get ready to unleash your creativity as you dive into this captivating hobby. Let's get rolling!
Choosing the Right Scale
Determining the Space Available
When starting your model railroading adventure, one of the first things to consider is the scale of your layout. The scale refers to the ratio used to model the trains and scenery in relation to their real-life counterparts. The size of the space you have available will play a significant role in determining which scale is right for you. If you have limited space, a smaller scale like N or Z might be more suitable. On the other hand, if you have ample room and want to include more detail, you may opt for a larger scale like HO or O.
Considering Budget Constraints
Another important factor to consider when choosing the scale for your model railroad is your budget. Different scales can vary in cost, with some being more affordable than others. It's essential to do some research and consider the cost of locomotives, rolling stock, track, and scenery materials for each scale. By understanding your budget constraints, you can make an informed decision that aligns with your financial resources.
Researching Different Scale Options
To choose the right scale for your model railroad, it's crucial to research different options thoroughly. Each scale offers its own advantages and disadvantages, so it's important to consider factors such as available models, variety of accessories, and the level of detail you desire. Take the time to visit model railroad shops and exhibitions, read model railroading magazines, and explore online resources to gather information about the various scales. By doing so, you can make an educated decision that suits your preferences and goals.
Understanding the Basics of Model Railroading
Learning about Track Systems
Before diving into building your model railroad, it's essential to familiarize yourself with the different track systems available. The most common types include traditional DC track systems and newer Digital Command Control (DCC) systems. Traditional DC systems provide power to the tracks through variable voltage, allowing for train control. DCC, on the other hand, uses digital signals to control multiple trains independently on the same track. Understanding the pros and cons of each system will help you determine which one is the best fit for your needs.
Exploring Different Types of Trains
Model railroading offers a vast array of trains to choose from, each with its own unique characteristics and historical significance. Take the time to research and explore different types of trains, such as steam locomotives, diesel locomotives, and electric trains. Consider your specific interests, whether it's a particular era or a specific railroad company, and choose trains that reflect your preferences. This will add a personal touch to your layout and make it even more enjoyable for you as you bring your vision to life.
Understanding the Basics of Electrical Wiring
A solid understanding of electrical wiring is crucial when it comes to model railroading. You will need to connect the tracks, locomotives, and accessories to a reliable power source to ensure proper functionality. It's important to learn about basic electrical concepts, such as polarity, wiring techniques, and safety precautions. By doing so, you'll be able to troubleshoot any electrical issues that may arise during the construction and operation of your model railroad.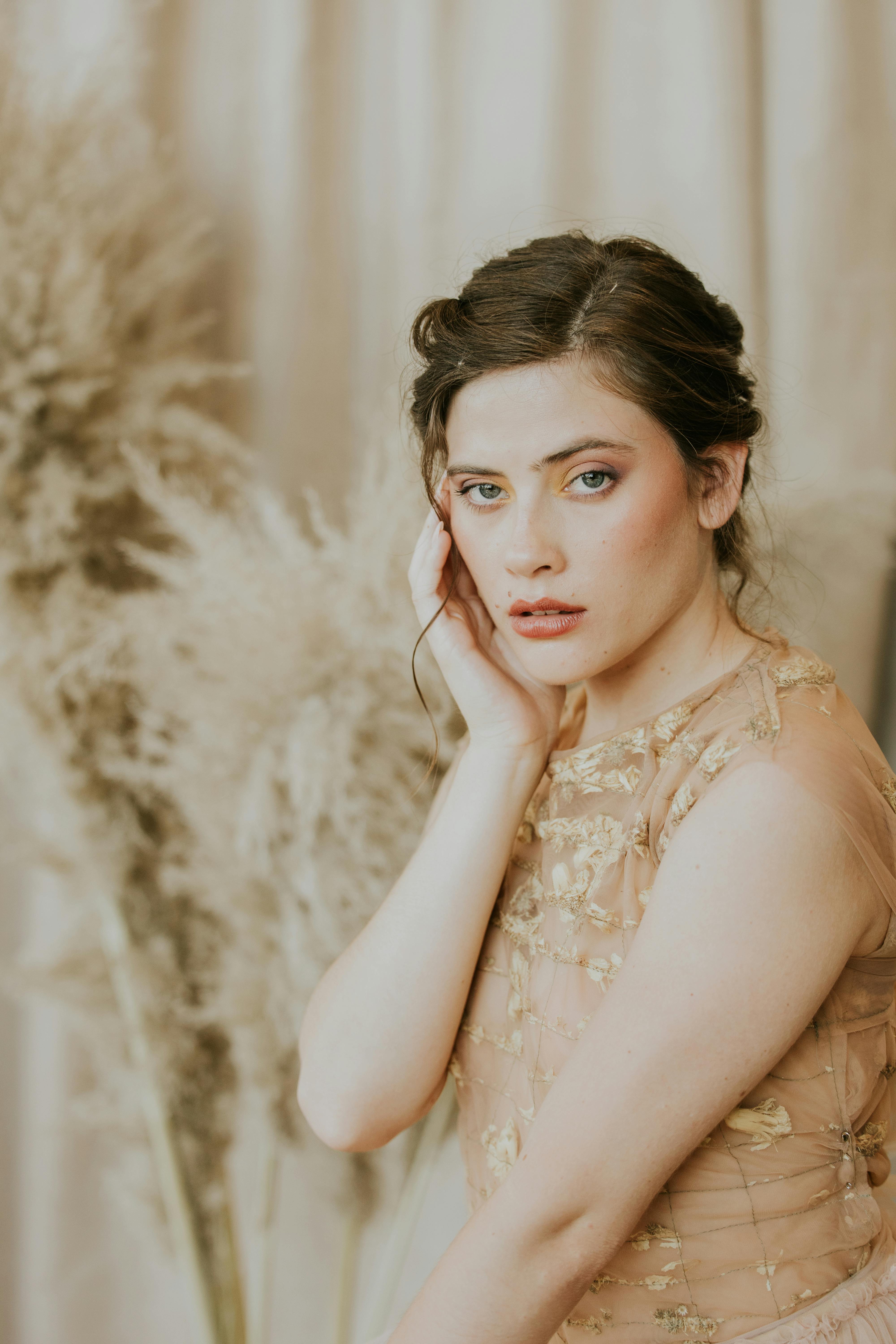 Designing Your Layout
Planning the Shape and Size
When designing your model railroad layout, it's important to plan the shape and size of your track. Consider the available space and determine how much of it you want to allocate for your layout. Take note of any architectural features or obstacles in the designated area that may affect the track's design. Sketch out different layout ideas, taking into consideration your desired scenery, track configurations, and operational possibilities. Planning the shape and size of your layout will provide a solid foundation for the rest of your model railroading journey.
Incorporating Landscapes and Structures
A crucial aspect of designing an engaging and realistic model railroad is incorporating landscapes and structures. Research different types of terrains, such as mountains, plains, or coastal scenes, and choose one that resonates with your preferences. Consider the types of structures you would like to include, such as bridges, tunnels, or buildings, and plan their placement within your layout. The combination of well-designed landscapes and structures will create a visually appealing and immersive model railroad.
Considering Accessibility and Maintenance
While designing your layout, it's important to consider accessibility and maintenance. Ensure that there is enough space to reach all areas of the track for maintenance and repairs. Adequate accessibility will make it easier to clean the tracks, fix any issues, or make adjustments as needed. Additionally, consider incorporating features like removable scenic elements or lift-out sections to allow for easy access to hidden areas. By keeping accessibility and maintenance in mind during the design phase, you'll save time and effort in the long run.
Building Your Model Railroad
Assembling the Track
Once you have designed your layout, it's time to bring it to life by assembling the track. Start by laying the groundwork, which usually involves a sturdy baseboard or benchwork. Follow the track plan you created, ensuring that the tracks are aligned correctly and securely attached to the baseboard. It's crucial to pay attention to the track joints, making sure they are smooth and secure to ensure smooth train operations. Take your time during this phase to avoid any issues that may arise later on.
Constructing the Benchwork
The construction of the benchwork is an essential step in building your model railroad. Depending on your chosen scale and the complexity of your layout, you may need to build a rigid framework to support the track and scenery. This framework can be made from materials such as wood or lightweight aluminum. It's important to ensure the benchwork is stable and able to withstand the weight of your trains and scenery. Building a solid and sturdy benchwork will provide a reliable foundation for your model railroad.
Installing Scenery and Landscapes
To bring your model railroad to life, it's time to install scenery and landscapes. Use a variety of materials such as plaster or foam to create realistic terrain. Sculpt hills, valleys, and mountains, and add texture using ground cover materials like static grass or crushed foliage. Invest in quality scenery products to enhance the realism of your layout. Consider adding trees, shrubs, and other vegetation to create a vibrant and visually appealing environment. By incorporating realistic scenery and landscapes, you'll make your model railroad a true work of art.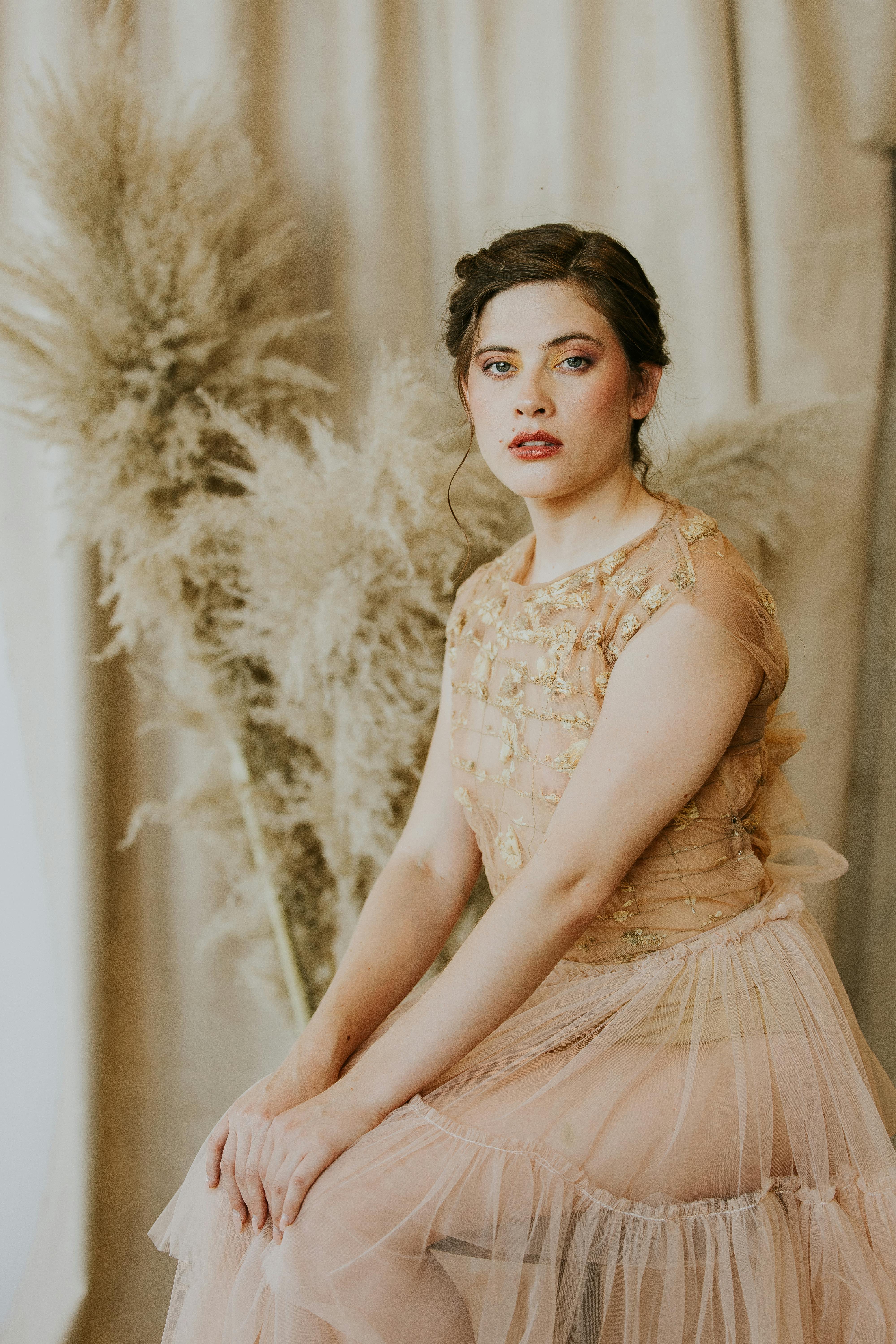 Choosing the Right Tools and Materials
Essential Tools for Model Railroading
To ensure a smooth and enjoyable model railroading experience, it's essential to have the right tools at your disposal. Some key tools include a quality track cutter for precise track cutting, a soldering iron for electrical connections, various sizes of paintbrushes for scenery painting, and a good set of needle files for smoothing track joints. Additionally, having a reliable power supply, a digital multimeter, and a selection of adhesive materials will aid in the construction and maintenance of your model railroad. Investing in the right tools will make your journey easier and more enjoyable.
Recommended Materials for Scenery
When it comes to building scenery for your model railroad, there is a wide range of materials available. Some essential materials include plaster for creating terrain, foam for shaping landscapes, and acrylic paints to add color and texture. You can also use various ground cover materials, such as static grass, to simulate grassy areas. Additionally, consider using realistic modeling materials for structures, such as plastic kits or laser-cut wood. By choosing high-quality materials, you'll achieve a more realistic and visually appealing scenery for your model railroad.
Understanding DCC Systems and Controllers
Digital Command Control (DCC) systems have revolutionized model railroading by allowing for precise control of multiple trains on the same track. When choosing a DCC system, it's important to consider factors such as the number of locomotives you plan to operate simultaneously, the ease of programming, and expandability options. Familiarize yourself with the different DCC systems and controllers available, and choose one that suits your needs and budget. Understanding DCC systems will allow you to take full advantage of the advanced features they offer and enhance the overall operation of your model railroad.
Adding Realistic Detail
Creating Realistic Terrain
To achieve a truly immersive model railroad, it's important to create realistic terrain. Use modeling materials like plaster to sculpt mountains, hills, and valleys. Experiment with different texturing techniques to create the appearance of rough or weathered surfaces. Add small details like rocks, cliffs, or ravines to enhance the realism of the terrain. By paying attention to the details and incorporating realistic geological features, you'll create a visually stunning landscape for your trains to traverse.
Adding Vegetation and Trees
Incorporating vegetation and trees is another critical element in bringing your model railroad to life. Use a variety of foliage materials like static grass, flocking, and ground foam to simulate grass, bushes, and shrubs. Consider adding different types of trees to create depth and variety in your scenery. Using various shades of green, along with other colors found in nature, will make the vegetation appear more realistic. Additionally, strategically placing the vegetation to mimic natural growth patterns will add to the authenticity of your model railroad.
Adding Structures and Buildings
Structures and buildings play an important role in creating a realistic setting for your model railroad. Research different types of structures that match your chosen era and location, such as houses, factories, or train stations. Consider using plastic kits or laser-cut wood kits to assemble the structures. Pay attention to details like weathering, signage, and interior details to add depth and character to the buildings. By adding realistic structures and buildings, you'll enhance the overall authenticity of your model railroad.
Mastering Wiring and Electronics
Understanding Electrical Circuits
A solid understanding of electrical circuits is crucial when it comes to model railroading. Familiarize yourself with basic electrical principles such as voltage, current, and resistance. Learn how to properly wire your track, including understanding different wiring schemes like block wiring or bus wiring. Additionally, it's important to implement safety measures such as circuit breakers or fuses to protect your trains and accessories from electrical issues. By mastering wiring and electronics, you'll have greater control over the operation of your model railroad.
Installing Lighting and Signals
Adding lighting and signals to your model railroad can greatly enhance its visual appeal and realism. Consider installing streetlights, building lights, or even working crossing signals to simulate real-life scenarios. It's important to understand the wiring techniques required for lighting and signals, as well as how to connect them to your power source. Pay attention to scale-appropriate lighting fixtures and signals to ensure they fit seamlessly into your layout. By adding lighting and signals, you'll bring your model railroad to life with a vibrant and dynamic atmosphere.
Implementing Digital Command Control (DCC)
Digital Command Control (DCC) offers advanced features for controlling and operating multiple trains independently on the same track. To implement DCC on your model railroad, you'll need to invest in a DCC system and compatible decoders for your locomotives. Understand the programming capabilities of your chosen DCC system and learn how to program decoders to control functions like speed, direction, and lighting effects. By embracing DCC, you'll have more precise control over your trains and be able to enjoy more realistic operation on your model railroad.
Adding Operation and Automation
Incorporating Train Operations
To bring your model railroad to life, consider incorporating train operations into your layout. Develop schedules, assign trains to specific routes, and establish prototypical operating practices that match your chosen era and region. Create scenarios that simulate different types of train movements, such as passenger service, freight operations, or switching operations. By incorporating train operations, you'll add an element of realism and challenge to your model railroad.
Implementing Automation Systems
Automation systems can enhance the functionality and realism of your model railroad. Consider incorporating systems like automated train control, which allows trains to run on predetermined routes without manual control. You can also automate other aspects, such as turnouts or signals, to simulate realistic train operations. Research different automation systems available and choose one that aligns with your goals and preferences. By implementing automation systems, you'll streamline and enhance the operation of your model railroad.
Using Digital Control Software
Digital control software offers powerful capabilities for managing and controlling your model railroad. With this software, you can create and customize train schedules, automate train movements, and even simulate realistic sound and lighting effects. Familiarize yourself with the available digital control software options and choose one that meets your needs and is compatible with your chosen DCC system. By using digital control software, you'll have greater control and versatility in operating your model railroad.
Joining a Model Railroading Community
Finding Local Model Railroading Clubs
Joining a local model railroading club is a great way to connect with fellow enthusiasts and learn from their experiences. Explore your area for clubs that cater to your chosen scale or specific interests. Attending club meetings and participating in group activities will provide opportunities to share ideas, gain knowledge, and receive valuable feedback on your model railroad. Being part of a model railroading community will not only enhance your skills but also provide a sense of camaraderie and support.
Attending Train Shows and Exhibitions
Attending train shows and exhibitions is a fantastic way to immerse yourself in the world of model railroading. These events offer the chance to see beautifully crafted layouts, learn from experienced modelers, and discover the latest products and techniques. Take the opportunity to engage with exhibitors, ask questions, and gain inspiration for your own model railroad. Attending train shows and exhibitions will broaden your horizons and keep you informed about the latest trends and innovations in the hobby.
Engaging with Online Model Railroading Forums
In addition to joining local clubs and attending events, engaging with online model railroading forums can be a valuable resource for knowledge and support. Participate in discussions, ask questions, and share your progress and challenges with a community of like-minded individuals. Online forums provide an avenue to connect with model railroaders from all over the world, allowing you to gain insights, receive feedback, and exchange ideas. Embracing the online model railroading community will expand your network and provide a continuous source of inspiration and guidance.
Maintaining and Expanding Your Layout
Keeping Your Layout Clean and Dust-Free
Regular maintenance is essential to keep your model railroad in optimal condition. Dust and dirt can accumulate on the tracks, affecting train performance and causing electrical issues. Incorporate a regular cleaning routine using a track cleaning solution and a soft cloth or track cleaning car. Additionally, periodically clean scenery, structures, and rolling stock to maintain the visual appeal of your layout. By keeping your layout clean and dust-free, you'll ensure smooth train operations and a visually appealing model railroad.
Performing Regular Track Maintenance
Track maintenance is an ongoing task that ensures the reliable operation of your model railroad. Check the condition of the tracks regularly for any loose connections or damaged sections. Adjust or replace any worn-out parts, such as rail joiners or switches, to maintain good electrical conductivity. Lubricate movable parts like turnouts and couplers to prevent sticking or malfunctioning. Regular inspection and maintenance of the tracks will contribute to the longevity and performance of your model railroad.
Expanding Your Model Railroad with New Features
As you gain experience and confidence in model railroading, you may want to expand and add new features to your layout. This can include extending the track, building new structures, or incorporating advanced scenery techniques. Take the time to plan and design these additions carefully, ensuring that they seamlessly integrate with your existing layout. By expanding your model railroad with new features, you'll continue to challenge yourself and push the boundaries of your creativity.
Starting your model railroading adventure as a beginner can be an exciting and rewarding experience. By considering factors such as scale, space, and budget, you can choose the right foundation for your layout. Understanding the basics of model railroading, such as track systems and electrical wiring, will allow you to navigate the construction phase with confidence. Designing a well-thought-out layout, with attention to landscapes and structures, will bring your model railroad to life. As you progress, investing in the right tools and materials, adding realistic details, and mastering wiring and electronics will contribute to the authenticity and functionality of your model railroad. Joining a model railroading community, attending events, and engaging with online forums will provide support, inspiration, and knowledge-sharing opportunities. Lastly, maintaining and expanding your layout will ensure its longevity and provide ongoing satisfaction in your model railroading journey. So, embark on this adventure, unleash your creativity, and enjoy the endless possibilities of the world of model railroading.