Have you ever been captivated by the intricate details and craftsmanship of model trains and miniature landscapes? If so, then "Exploring Model Railroading Techniques" is the perfect guide for you. In this article, you will discover the fascinating world of model railroading, from the basics of building your own train layout to advanced techniques for creating realistic scenery. Whether you are a beginner or an experienced hobbyist, this article will provide you with valuable insights and tips to enhance your model railroading journey. So grab your conductor's hat and get ready to embark on an adventure through the captivating world of model trains.
Introduction
Welcome to the exciting world of model railroading! Whether you're a beginner or a seasoned enthusiast, this comprehensive guide will provide you with all the information you need to get started and take your model railroad to the next level. From choosing the right scale and theme to building the foundation and adding intricate details, we've got you covered. So, let's dive in and explore the wonderful world of model railroading!
Getting Started with Model Railroading
Choosing the Right Scale
The first step in your model railroading journey is to choose the right scale. Scales determine the size of your models and the space required for your layout. From the popular HO scale to N, O, and G scales, there are various options to choose from. Consider factors such as available space, budget, and personal preference when selecting the scale that suits you best.
Selecting a Theme or Era
Once you've decided on a scale, it's time to choose a theme or era for your model railroad. Do you want to recreate a historic railway from the Wild West or replicate a bustling modern city? The possibilities are endless! Consider your interests, research different time periods, and find inspiration to create a cohesive and captivating theme for your layout.
Determining Space Requirements
Before you dive into construction, it's crucial to determine the space requirements for your model railroad. Assess the available area in your home or dedicated hobby space and measure the dimensions. This will help you plan and design your layout accordingly, ensuring that it fits perfectly within the allocated space.
Planning and Designing Your Layout
Now comes the fun part – planning and designing your model railroad layout! Sketch out your ideas and experiment with different track arrangements. Consider elements such as curves, inclines, and scenic areas. Plan for sufficient operational space, access points, and staging areas. This critical step will set the foundation for a well-designed and functional model railroad.
Acquiring the Necessary Tools and Materials
To bring your model railroad to life, you'll need to gather the necessary tools and materials. Invest in quality tools such as track cutters, drill bits, and a soldering iron for electrical work. Gathering the right materials, including track sections, scenery supplies, and building kits, will ensure a smooth and enjoyable construction process. Visit your local hobby shop or explore online options to find everything you need.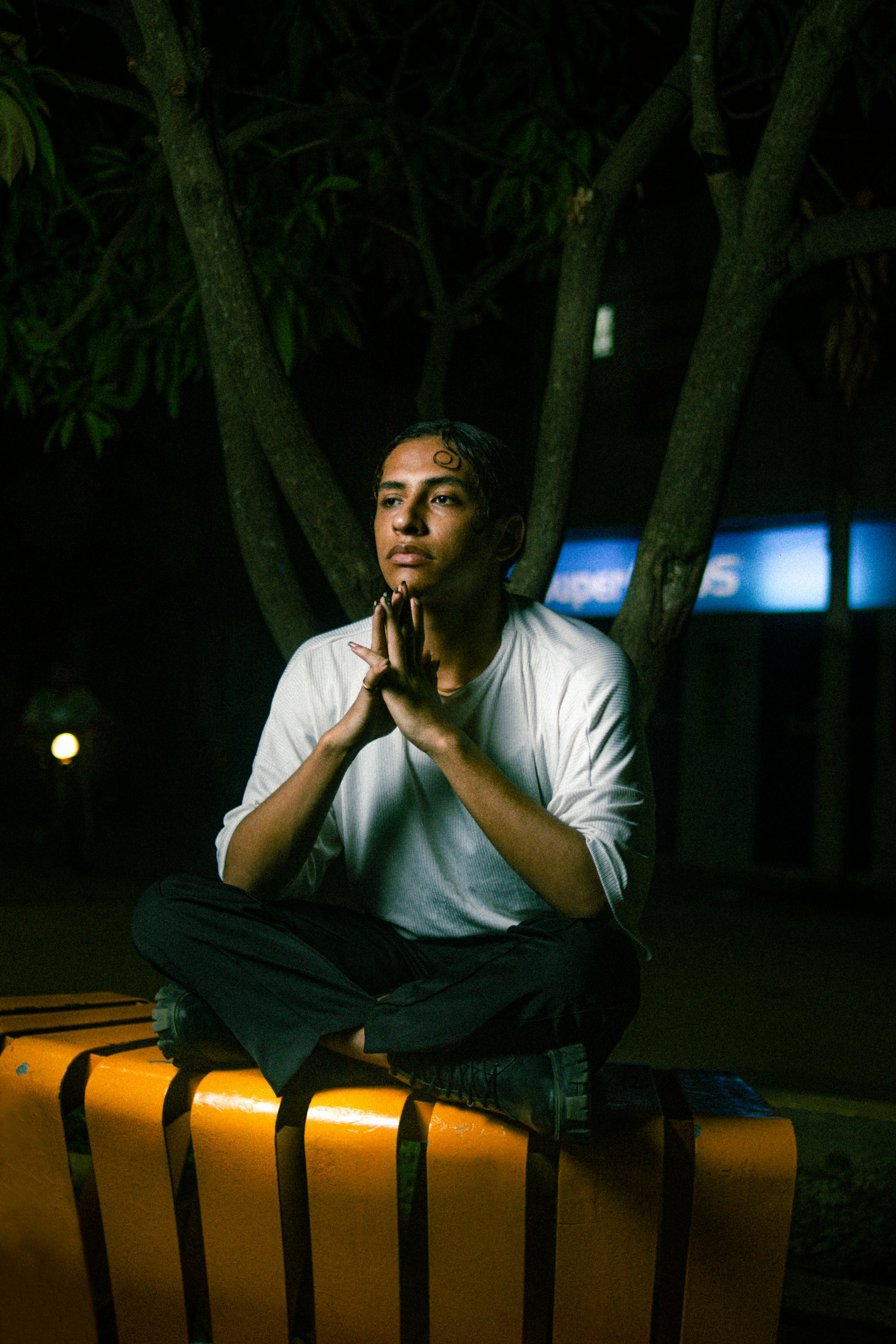 Building the Foundation
Preparing the Baseboard
Before constructing your model railroad, prepare the baseboard or tabletop where the layout will be built. Ensure that it is sturdy, level, and capable of supporting the weight of your model trains, scenery, and structures. If necessary, make any necessary repairs or modifications to create a solid foundation for your layout.
Constructing the Framework
Creating a framework for your model railroad provides structural integrity and stability. Use materials such as plywood, foam insulation, or even a combination of both to build the framework. Consider factors such as portability, accessibility, and ease of maintenance when designing your framework.
Installing Track Beds
Track beds provide a smooth and stable surface for your model trains to run on. Use materials like cork or foam roadbed to create a cushioned and realistic track foundation. The track bed also helps reduce noise and vibration, enhancing the overall experience of your model railroad.
Establishing an Electrical System
To power your trains and accessories, you'll need to establish a reliable electrical system. Install wiring to supply power to the track, signals, and other electrical components. Consider using a dedicated power supply, such as a transformer, to ensure steady and controlled voltage throughout your model railroad.
Trackwork and Wiring
Laying and Securing Tracks
With the foundation in place, it's time to lay and secure the tracks on your model railroad. Follow the track plan you developed during the planning stage and use track sections appropriate for your chosen scale. Ensure smooth and level trackwork, and use tactics such as flex-track for more realistic curves. Secure the tracks properly using track nails, screws, or adhesive to prevent movement during operation.
Creating a Realistic Track Plan
A well-designed track plan is essential for a visually appealing and operationally efficient model railroad. Consider factors such as realistic curves, sidings for storage and switching, and scenic elements like bridges and tunnels. Experiment with different configurations before finalizing your track plan, and ensure that it offers an engaging and enjoyable operating experience.
Wiring the Tracks for Power
To provide power to the tracks, establish a comprehensive wiring system. Connect the tracks to a power bus, which serves as the main conductor for the electrical supply. Use feeders to distribute power evenly along the tracks and add electrical switches or Digital Command Control (DCC) systems for precise control over individual trains and accessories.
Implementing Signal Systems
To enhance the realism of your model railroad, consider incorporating signal systems. Install signals at appropriate locations to indicate the status of tracks, allowing for safe and realistic train operations. Research different signal types and their corresponding meanings to ensure accuracy in your signaling system.
Adding Turnouts and Switches
Adding turnouts, also known as switches or points, allows for train routes to diverge or converge. Use turnouts to create various track configurations, including sidings, crossovers, and yard entrances. Consider the appropriate turnout sizes and types for your chosen scale and ensure smooth and reliable operation by testing and adjusting them as needed.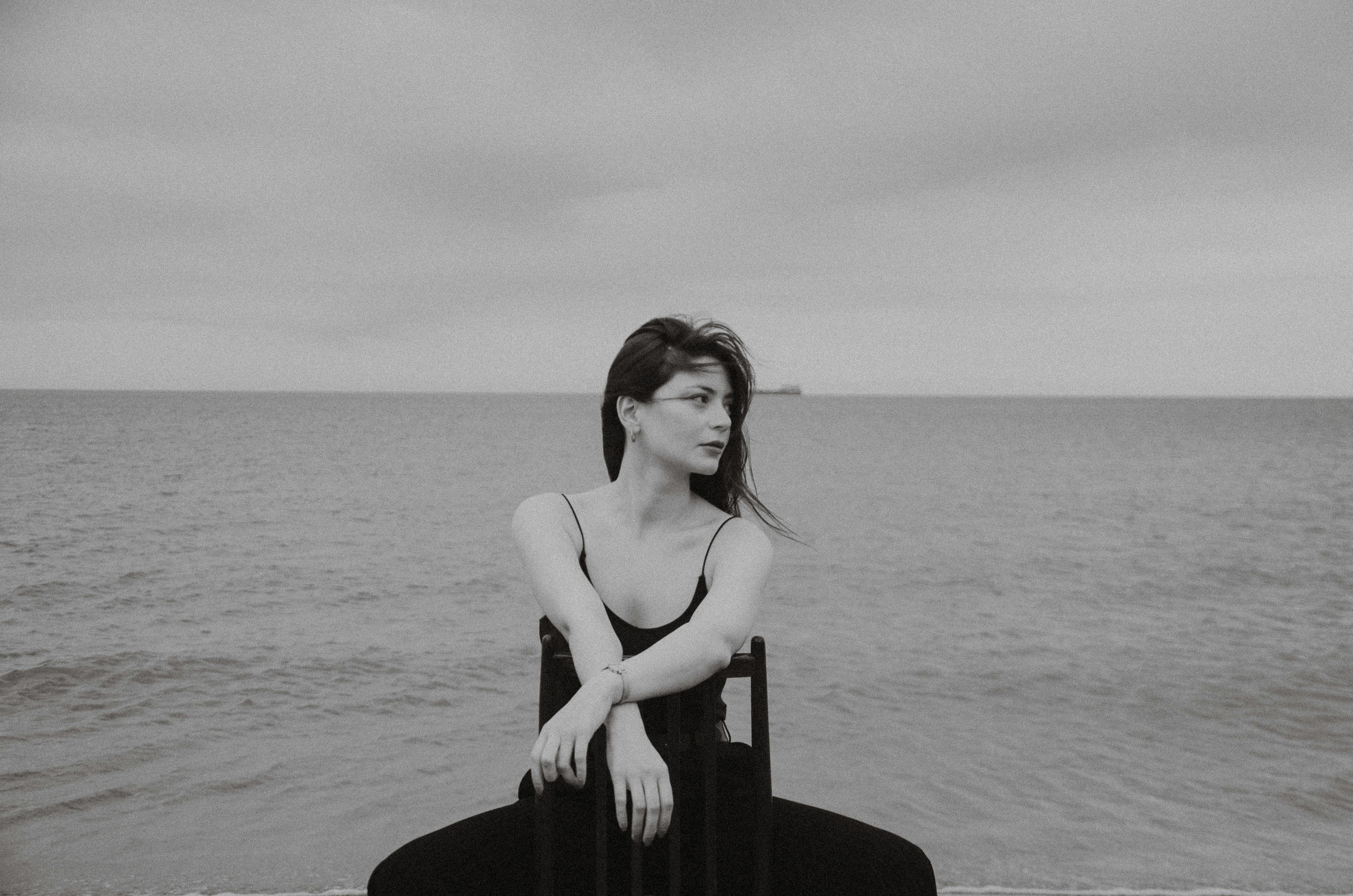 Creating Scenery
Planning the Landscape
Scenery plays a pivotal role in bringing your model railroad to life. Start by planning the overall landscape and envisioning the desired look and feel of your layout. Consider elements such as mountains, rivers, bridges, and urban or rural landscapes. This will guide your choices as you begin creating the scenery for your model railroad.
Working with Terrain and Landforms
To create realistic terrain, experiment with different methods and materials. Sculpt foam insulation or paper-mache to form mountains, hills, and valleys. Use plaster cloth to create rock formations or cliff faces. Don't be afraid to get creative and mix different techniques to achieve the desired effect.
Building Mountains, Hills, and Valleys
Mountains, hills, and valleys add depth and interest to your model railroad. Layer your terrain with lightweight materials like foam or plaster, shaping them to create realistic contours. Experiment with painting and dry-brushing techniques to add texture and color variation, bringing your mountains to life.
Adding Trees, Foliage, and Ground Cover
A lush and vibrant landscape is essential for creating a visually appealing model railroad. Add trees, foliage, and ground cover to complete the scenery. Use a variety of materials, such as plastic tree armatures, flocking, and static grass, to create a realistic mix of vegetation. Experiment with different colors and textures to achieve a natural look.
Simulating Water Bodies
Water bodies, such as rivers, lakes, and ponds, add a touch of realism to your model railroad. Use clear resin or acrylic sheets to create the illusion of flowing or still water. Experiment with different techniques to achieve a realistic water effect, and consider adding details like bridges, docks, or boats to enhance the overall scene.
Incorporating Structures and Buildings
Structures and buildings bring character and purpose to your model railroad. Consider the era and theme of your layout when selecting structures to incorporate. Choose from a wide range of kits or opt for scratch-building to create custom structures. Pay attention to details such as weathering, signage, and lighting to create an authentic and visually captivating scene.
Enhancing Realism with Details
Weathering and Aging the Rolling Stock
To achieve a more realistic appearance, weather and age your rolling stock. Use techniques such as airbrushing, dry-brushing, and weathering powders to add subtle wear and tear, rust, and grime to your train cars and locomotives. This adds depth and character to your rolling stock, making them appear more authentic.
Customizing and Detailing Locomotives
Customizing and detailing your locomotives adds a personal touch to your model railroad. Consider adding additional details such as grab irons, weather vanes, or rooftop accessories to enhance the realism of your locomotives. Research the prototype locomotives you are modeling to ensure accuracy in your detailing work.
Painting and Weathering Buildings
Similar to rolling stock, buildings can benefit from weathering and painting techniques. Experiment with different shades and hues to achieve a convincing aged or weathered look. Use techniques such as dry-brushing, washes, and weathering powders to add depth and texture to your structures.
Installing Lighting and Illumination
Proper lighting and illumination can dramatically enhance the overall ambiance of your model railroad. Strategically place lights inside structures, buildings, and vehicles to create realistic and captivating scenes. Utilize LED lights for their longevity and energy efficiency, and consider adding adjustable lighting systems to simulate day and night conditions.
Adding Roadways, Vehicles, and People
To create a bustling and dynamic scene, add roadways, vehicles, and people to your model railroad. Incorporate realistic road systems using materials like asphalt or gravel, and populate them with carefully selected vehicles. Add miniature figures and people to bring life and character to your scenes, creating a visually engaging and interactive model railroad.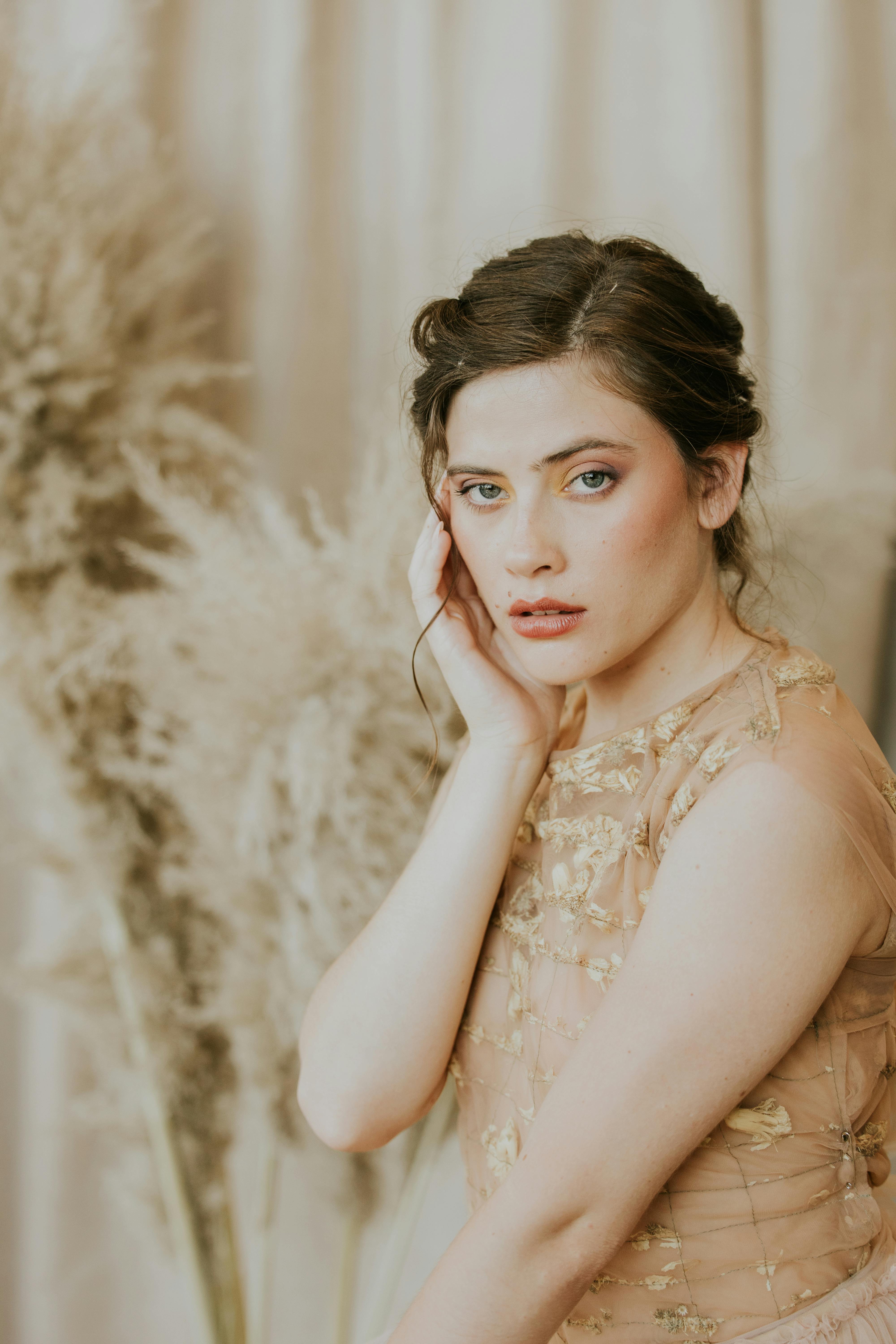 Operating Your Model Railroad
Understanding Train Controls
To operate your model railroad efficiently, it's essential to understand train controls. Familiarize yourself with the functions of different control systems and learn how to control the speed, direction, and lighting of your model trains. Mastering train controls ensures seamless and realistic operation of your model railroad.
Creating Timetables and Schedules
Developing timetables and schedules for your model railroad adds structure and purpose to your operations. Determine the frequency, duration, and destinations of trains, and establish a timetable that allows for smooth and coordinated movement. Consider creating a schedule that includes passenger and freight trains, allowing for a diversified operating experience.
Operating Signals and Switches
Signal control adds another layer of realism to your model railroad operations. Familiarize yourself with the meanings and operation of different signals, and use them to control train movements and ensure safety on your layout. Mastering signal operation and coordinating it with train movements will elevate the authenticity of your model railroad.
Conducting Freight and Passenger Operations
Immerse yourself in the world of freight and passenger operations. Arrange rolling stock according to the developed timetables and schedules, ensuring efficient and accurate departure and arrival times. Experiment with different types of loads and consist formations to add variety and realism to your model railroad operations.
Simulating Yard and Industrial Activities
Bring the bustling activities of a real train yard or industrial area to your model railroad. Implement shunting and switching operations, simulate loading and unloading of freight cars, and mimic industrial activities such as sawmills or factories. Adding these elements introduces complexity and depth to your operations.
Model Railroad Maintenance
Cleaning and Lubricating the Tracks
Regular maintenance of your model railroad is essential for smooth and reliable operation. Clean your tracks regularly using appropriate track cleaning tools to remove dirt, dust, and debris. Lubricate moving parts, such as wheels and couplers, to minimize friction and ensure proper functionality of your rolling stock.
Inspecting and Servicing Locomotives
Inspect and service your locomotives periodically to keep them running smoothly. Check for any loose or worn parts, clean the wheels and gears, and apply lubrication as needed. Address any issues promptly to avoid unnecessary wear and tear and ensure the longevity of your locomotives.
Maintaining Rolling Stock and Structures
Maintaining your rolling stock and structures contributes to the overall appeal and functionality of your model railroad. Clean the exteriors of your rolling stock, repair or replace any damaged parts, and touch up any paintwork as needed. Inspect your structures for loose parts or signs of wear, and make any necessary repairs or modifications.
Troubleshooting Electrical Issues
Electrical issues can occasionally disrupt the operation of your model railroad. Familiarize yourself with common troubleshooting techniques to identify and address any electrical issues efficiently. Check connections, inspect wiring, and test components to isolate and rectify any problems that may arise.
Repairing and Refurbishing Components
Over time, components of your model railroad may require repairs or refurbishment. Whether it's repairing a damaged section of track, repainting a building, or replacing worn-out scenery, addressing these issues promptly will ensure that your model railroad remains in top condition. Take the time to maintain and restore your components to preserve the overall quality and realism of your layout.
Advanced Techniques and Special Effects
Creating Realistic Weather Conditions
To add an extra element of realism to your model railroad, consider creating realistic weather conditions. Utilize techniques such as airbrushing, dry-brushing, and the application of weathering powders to simulate rain, snow, or the effects of harsh sunlight. Experiment with different methods to achieve the desired weathered look and enhance the overall authenticity of your model railroad.
Implementing Sound Systems
Integrating sound systems can provide an immersive experience for both you and your viewers. Enhance your model railroad by adding realistic train sounds, ambient noise, or even station announcements. Explore options such as pre-installed sound decoders or external sound systems to bring another dimension to your layout.
Building Animated Scenes
Incorporating animated scenes can capture the attention of viewers and create a captivating narrative within your model railroad. Create moving parts, such as rotating windmills or flashing lights, to add a sense of dynamism and interactivity. Experiment with motors, servo controllers, and other mechanisms to bring life to your scenes.
Simulating Smoke and Steam
To recreate the nostalgic charm of steam trains, consider adding simulated smoke and steam effects to your model locomotives. Install smoke systems or utilize dry ice to generate a realistic-looking smoke plume. By simulating smoke and steam, you can transport yourself and your viewers back in time to the golden age of railroading.
Integrating Digital Command Control (DCC)
If you're looking for advanced control features, consider integrating Digital Command Control (DCC) into your model railroad. DCC allows you to control individual trains and accessories digitally, offering enhanced realism and versatility. Research DCC systems and controllers that fit your needs, and invest in the necessary components to take your model railroad to the next level.
Conclusion
Congratulations on completing this comprehensive guide to model railroading! We hope this article has provided you with a solid foundation of knowledge and inspiration to embark on your model railroad journey. Whether you're a beginner just starting out or an experienced enthusiast looking to expand your skills, remember that model railroading is a creative and enjoyable hobby that allows you to bring miniature worlds to life. So, roll up your sleeves, grab your tools, and have a fantastic time building and operating your very own model railroad!