If you've ever dreamed of creating your own miniature world, packed with the charm and nostalgia of old-fashioned trains, then look no further. "Exploring the World of Model Trains: A Beginner's Perspective" is your ultimate guide to embarking on this exciting journey. Whether you're a complete novice or have dabbled in model train sets before, this article will take you by the hand and guide you through the wondrous and captivating realm of model trains. Prepare to be transported to a world where imagination knows no bounds, and where the clickety-clack of trains on miniature tracks becomes music to your ears. Get ready to unleash your inner train enthusiast as we embark on this fascinating adventure together.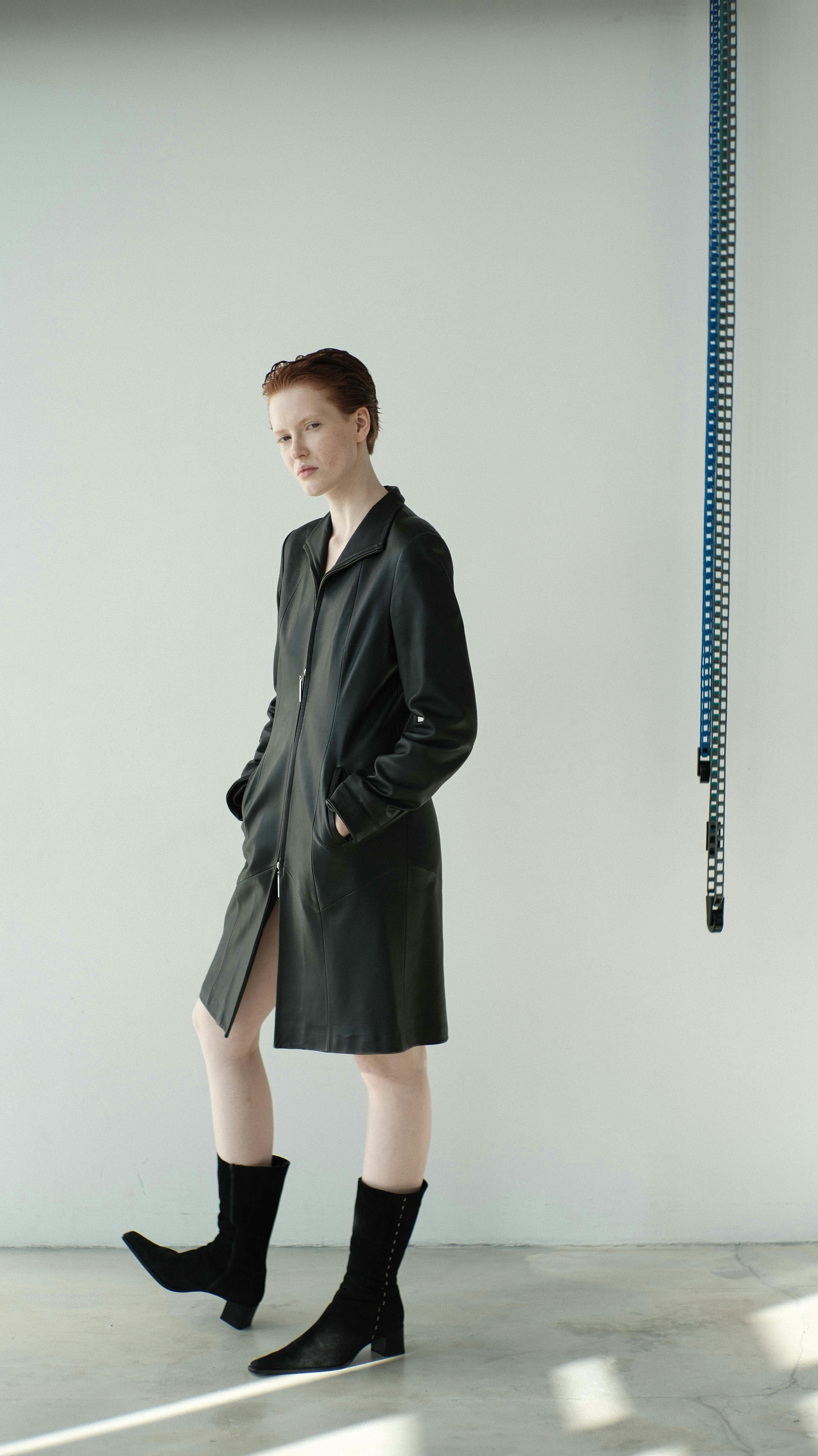 Finding Your First Model Train Set
Choosing the Right Scale
When it comes to model trains, one of the first decisions you'll need to make is the scale that suits your interests and available space. The scale refers to the ratio of the model train's dimensions to its real-life counterpart. The most popular scales include HO (1:87), N (1:160), O (1:48), and G (1:22.5). HO scale is often recommended for beginners due to its availability, affordability, and wide range of train and accessory options. However, it's important to choose a scale that you feel connected to and allows you to achieve your desired level of detail.
Considering Your Available Space
Before diving into the world of model trains, it's crucial to evaluate the space you have available for setting up your train layout. If you have limited space, smaller scales like N or Z might be a better fit. On the other hand, if you have a dedicated room or a larger area, you can consider larger scales like HO or O. Keep in mind that the size of your layout will also influence the complexity of design and the number of tracks you can include. Take measurements and consider the layout design that best fits your space to ensure an enjoyable and manageable model train experience.
Deciding on Analog or Digital Control
When it comes to controlling model trains, you have the option of choosing between analog or digital control systems. Analog control uses variable voltage to control the speed of trains on the track, while digital control, also known as Digital Command Control (DCC), uses digital signals to control multiple trains independently. Analog control is simpler and easier to understand, making it a good starting point for beginners. However, digital control offers more advanced features and allows for more realistic operations, such as controlling individual locomotive functions and lighting effects. Consider your preferences and long-term goals when deciding which control system is right for you.
Understanding the Different Types of Trains
There are various types of model trains available, and understanding the differences can help you make an informed decision about the type of trains you want to collect and run on your layout. Some popular types include steam locomotives, diesel locomotives, electric trains, and even specialized trains like trolleys and trams. Each type has its unique characteristics and historical significance. Researching and learning about the different types can help you narrow down your preferences and ensure that your model train collection aligns with your interests.
Researching Brands and Manufacturers
Before making your first model train purchase, it's essential to research the different brands and manufacturers available in the market. While there are several reputable brands known for their quality and craftsmanship, there are also lower-quality options that may not provide the best experience for beginners. Look for manufacturers with a good reputation, positive customer reviews, and a wide range of offerings. Taking the time to research and familiarize yourself with the various options will help you make an informed decision and ensure that you invest in a reliable and enjoyable model train set.
Building Your Model Train Layout
Designing Your Layout
Designing your model train layout is an exciting and creative part of the hobby. It involves planning and visualizing the arrangement of tracks, scenery, and structures to create a realistic and captivating miniature world. Start by considering the available space and determine the overall theme or era you want to recreate. Sketching a rough layout plan can help you visualize the placement of tracks, allow for smooth train operations, and maximize the use of space. Consider including elements such as loops, turns, bridges, and stations to add interest and variety to your layout.
Selecting the Track System
The track system is a crucial component of your model train layout, as it determines the layout's flow and functionality. There are various track systems available, each with its own unique characteristics and compatibility with specific scales. The most common track systems include snap-together tracks, flexible tracks, and hand-laid tracks. Snap-together tracks are beginner-friendly, easy to assemble, and provide consistency in terms of connections. Flexible tracks allow for more creative layouts but require careful bending and securing. Hand-laid tracks offer the most realistic appearance but require advanced modeling skills. Choose a track system that suits your skill level, budget, and desired level of realism.
Adding Landscapes and Scenery
Creating realistic landscapes and scenery is what brings a model train layout to life. Whether it's mountains, valleys, rivers, or towns, adding scenery enhances the overall visual appeal and storytelling of your model railroad. Begin by researching the specific terrain and vegetation that align with your chosen era or theme. Consider using materials such as foam, plaster cloth, and static grass to create realistic landforms. Add details like trees, bushes, rocks, and buildings to create a visually rich and engaging environment. Be patient and take your time to achieve the desired level of realism, as scenery construction can be a rewarding but time-consuming process.
Incorporating Structures and Buildings
To create a realistic miniature world, you'll want to incorporate structures and buildings into your model train layout. Research and select structures that are relevant to your chosen time period or theme, such as houses, factories, stations, or even landmarks. Kits and pre-built structures are available in various scales and offer a wide range of options. Consider the size of your layout and the available space as you decide which structures to include. Placing structures strategically and adding small details like signs, lights, and people can bring your layout to life and create a sense of authenticity.
Electrical Wiring and Power Supply
Proper electrical wiring and power supply are crucial for a smooth and reliable operation of your model train layout. Plan your wiring layout in advance, considering factors such as powering turnouts, signaling systems, and accessories. A dedicated power supply, such as a transformer or power pack, is recommended to provide consistent power to the tracks. Wiring tracks and accessories correctly ensures that your trains run smoothly and minimize the risk of short circuits or electrical issues. It's always a good idea to consult resources, books, or experienced hobbyists for guidance on electrical setup to ensure a safe and efficient model train layout.
Collecting and Maintaining Model Trains
Starting Your Train Collection
Collecting model trains can be as enjoyable as running them on your layout. As a beginner, it's essential to start with a few key pieces and gradually expand your collection. Before making your first purchase, determine your interests and preferences. Are you drawn to a specific era, railroad company, or region? Look for trains that align with your chosen theme. Consider starting with a locomotive and a few freight or passenger cars. As you build your collection, you can focus on acquiring more locomotives, rolling stock, and even unique pieces like specialty cars or limited-edition releases. Enjoy the process of building your collection and curating a unique set of trains.
Understanding the Value of Vintage Trains
Vintage or antique trains hold a special appeal for many model train enthusiasts. They evoke a sense of nostalgia and offer a glimpse into the history of railroading. If you're interested in vintage trains, it's important to understand their value and condition. Vintage trains can vary significantly in price, depending on factors such as rarity, condition, and demand. Research, consult with experts, and consider joining train forums or clubs to gather knowledge about the specific trains you're interested in. Be prepared to invest time and effort into finding and restoring vintage trains if you're interested in adding them to your collection.
Proper Cleaning and Maintenance
To ensure the longevity and optimal performance of your model trains, proper cleaning and maintenance are essential. Dust and debris can accumulate on your trains and tracks, resulting in decreased performance and potential damage. Use a soft brush or cloth to gently remove dust from the locomotives, cars, and tracks. Avoid using excess force or abrasive materials that may scratch or damage the delicate surfaces. Regular maintenance such as lubricating moving parts, checking couplers and wheels for proper alignment, and cleaning the electrical pickups will keep your trains running smoothly and help prevent unnecessary wear and tear.
Repair and Troubleshooting Tips
Despite your best efforts, model trains may occasionally require repairs or troubleshooting. It's crucial to familiarize yourself with common issues and learn basic repair techniques. Understanding how to fix loose couplers, address electrical connectivity problems, or replace worn-out components can save you time and money. Consult resources such as repair guides, online forums, or seek advice from experienced model railroaders. Additionally, troubleshooting techniques such as testing individual sections of track or isolating problem areas can help identify and resolve issues proactively.
Displaying and Storing Your Collection
Once you've started your model train collection, you'll want to showcase and protect it appropriately. Display shelves, glass cabinets, or custom-built display cases provide an attractive way to exhibit your trains while keeping them safe from dust and damage. Consider organizing your collection based on themes, eras, or scales for an appealing presentation. Additionally, invest in proper storage solutions for trains not currently in use. Keep them in a dry and clean environment to prevent corrosion and maintain their condition. Storing delicate and valuable trains in their original packaging can help preserve their value and protect them from potential damage.
Joining Model Train Clubs and Communities
Benefits of Joining Model Train Clubs
Joining a model train club offers numerous benefits for beginners and experienced hobbyists alike. Clubs provide a platform for enthusiasts to connect, share knowledge, and learn from each other. By joining a club, you'll have the opportunity to participate in group activities, work on collaborative layouts, and engage in friendly competitions. Club members often have varied expertise and can offer guidance on various aspects of the hobby. Additionally, being part of a club allows you to attend organized events, exhibitions, and shows that may not be accessible to the general public.
Finding Local Model Train Clubs
To find local model train clubs in your area, begin by conducting an online search or checking with hobby stores or train museums. Local clubs often host regular meetings where members come together to discuss their projects, share experiences, and offer advice. Attending these meetings can give you a sense of the club's interests, activities, and professionalism. Many clubs also have websites or online forums where you can interact with members and get a better sense of their community. Joining a local model train club can provide lasting friendships, mentorship opportunities, and a supportive community to enhance your model railroading journey.
Online Model Train Communities
In addition to local clubs, there are numerous online model train communities that offer valuable resources and opportunities for interaction. Online forums, social media groups, and specialized websites bring together model train enthusiasts from around the world. These communities provide a platform to ask questions, share experiences, and gain insights from a diverse range of participants. They often feature photo galleries, model railroad blogs, and tutorials that cover various aspects of the hobby. Connecting with online communities can provide a wealth of information, inspiration, and a sense of belonging to a global community of model train enthusiasts.
Participating in Model Train Shows and Exhibitions
Model train shows and exhibitions are exciting events where enthusiasts gather to showcase their layouts, collections, and share their passion for the hobby. Attending these shows offers a unique opportunity to view a wide variety of model train layouts and get inspired by the creativity of fellow hobbyists. These events often feature vendor booths with an extensive selection of trains, accessories, and scenery materials. Participating in model train shows can help you expand your knowledge, discover new techniques, and make connections with both fellow hobbyists and manufacturers.
Learning from Experienced Model Railroaders
Experienced model railroaders possess a wealth of knowledge and have valuable insights to share with beginners. They often have years of experience building layouts, operating trains, and troubleshooting issues. Engage in conversations with experienced model railroaders at club meetings, shows, or online communities. Ask questions, seek advice, and tap into their expertise. Many experienced hobbyists are passionate about sharing their knowledge and are more than willing to provide guidance to new enthusiasts. Learning from those who have already gone through the learning curve can significantly enhance your own model train journey.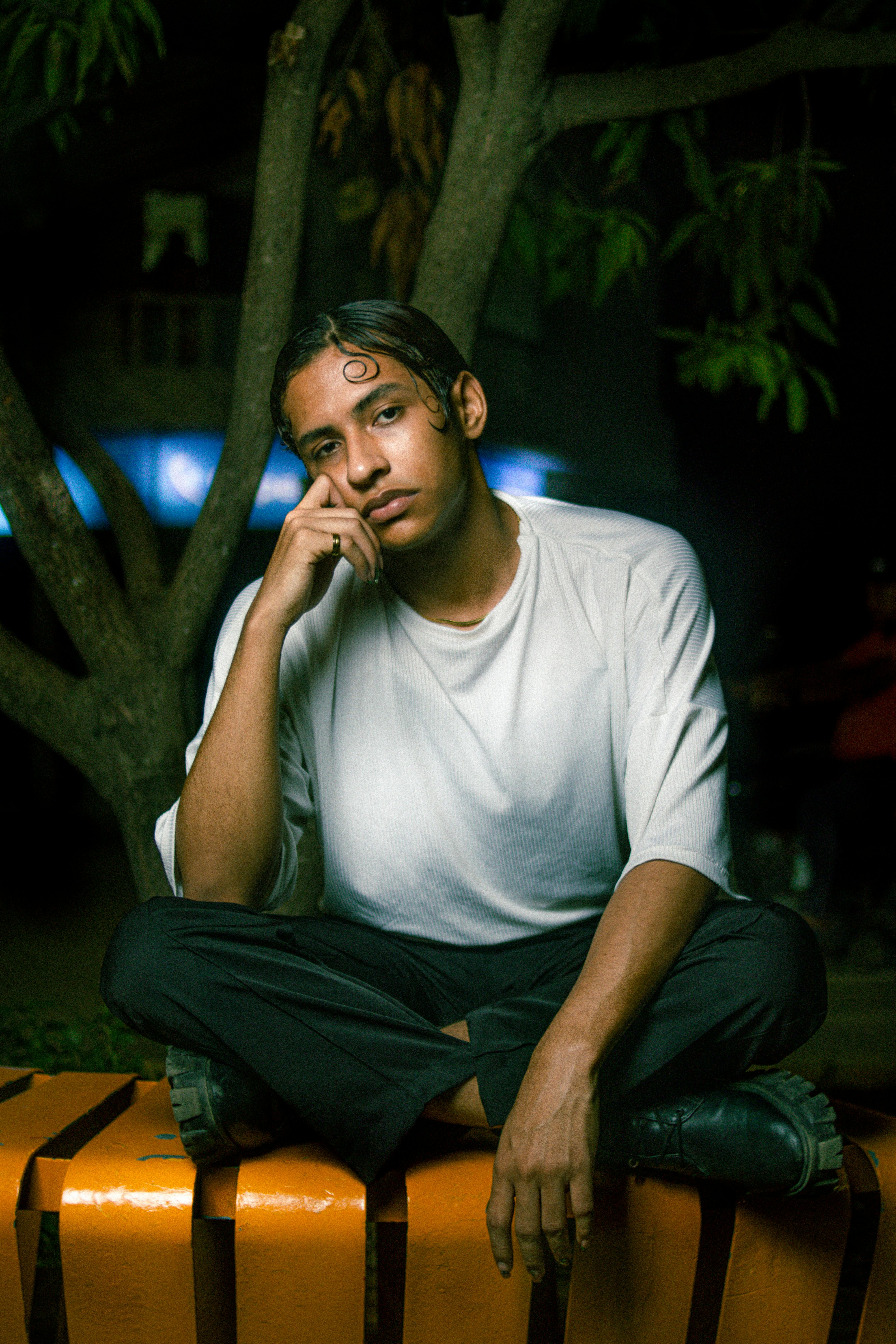 Attending Model Train Exhibitions and Events
Visiting Local Train Museums
Local train museums offer a unique opportunity to explore the history of railroads and gain insights into the world of model trains. These museums often have extensive collections of vintage locomotives, rolling stock, and artifacts from different eras. Visiting a train museum can provide inspiration for your own model train layouts and help you understand the evolution of trains and railroad technology. More often than not, local train museums also host special events, workshops, or hands-on activities that allow visitors to immerse themselves in the world of trains and model railroading.
Attending Model Train Shows and Conventions
Model train shows and conventions are a fantastic way to immerse yourself in the hobby and witness impressive model train layouts firsthand. These events feature a wide variety of layouts, ranging from small dioramas to sprawling displays highlighting intricate details. Manufacturers, vendors, and hobby stores also showcase their latest products and offer exclusive deals and discounts. Attending model train shows and conventions allows you to interact with other enthusiasts, gain inspiration, gather ideas, and stay updated with the latest trends and innovations in the hobby.
Participating in Model Train Auctions
Model train auctions are exciting events that offer the opportunity to acquire unique and often sought-after pieces for your collection. Auctions feature a wide range of trains, accessories, and memorabilia, including vintage and rare items that may be difficult to find elsewhere. Before participating, familiarize yourself with the auction process and set a budget to avoid overspending. Research the items you're interested in and determine their approximate value to make informed bidding decisions. Participating in model train auctions can be a thrilling experience and a chance to add special pieces to your collection.
Learning Opportunities at Workshops and Seminars
Workshops and seminars provide valuable learning opportunities for model train enthusiasts of all skill levels. These events are often conducted by experienced model railroaders, manufacturers, or industry experts. Workshops cover various topics such as scenery construction, weathering techniques, electronics, layout design, and even advanced operations like digital control systems. Seminars offer a more in-depth exploration of specific aspects of the hobby and provide an opportunity to learn from experts in a classroom-like setting. Attending workshops and seminars can enhance your skills, expose you to new techniques, and deepen your understanding of the craft.
Exploring Historical Steam Train Rides
For an immersive and nostalgic experience, consider exploring historical steam train rides. Many heritage railways offer scenic trips on vintage steam locomotives, providing a glimpse into the past and an opportunity to relive the golden age of railroading. These rides often have beautiful landscapes and allow passengers to appreciate the engineering marvels of the past up close. Historical steam train rides can be an excellent source of inspiration and give you a firsthand understanding of how locomotives worked and operated. They offer a unique perspective that can inform your own modeling efforts and help you create more authentic layouts.
Understanding Model Train Terminology
Learning the Basics of Model Train Lingo
Model train enthusiasts use specific terminology to describe different aspects of the hobby. Learning the basics of model train lingo can help you communicate with other hobbyists, understand written resources, and engage in discussions effectively. Familiarize yourself with terms such as locomotive, rolling stock, couplers, turnouts, track gauge, and decoder. Understanding these terms will make it easier to follow instructions, troubleshoot issues, and discuss model train-related topics with confidence.
Glossary of Common Model Train Terms
Locomotive: The main power unit of a model train that pulls the cars or coaches.
Rolling Stock: The cars or coaches that are pulled by the locomotive.
Couplers: The mechanical devices that connect the cars and allow them to articulate as a train.
Turnouts: Also known as switches or points, turnouts are track elements that allow trains to change direction or switch between multiple tracks.
Track Gauge: The distance between the rails on which the trains run. It determines the scale and compatibility of trains with the track system.
Decoder: A device that controls the various functions of a digital model train, such as speed, direction, and lighting effects.
This is just a small sampling of the many terms used in the world of model trains. As you delve deeper into the hobby, you'll encounter more specialized terms and industry jargon that will expand your understanding and enable you to communicate effectively with fellow enthusiasts.
Understanding Prototype and Scale Models
Model trains are essentially replicas or scaled-down versions of real-life trains. The term "prototype" refers to the actual, full-sized trains that exist in the real world. Scale models aim to replicate the appearance, proportions, and details of these prototypes. The scale indicates the ratio of the model's size to the real-life object. For example, in HO scale, a train model is 1/87th of the size of the actual train. Understanding the relationship between prototype and scale models helps you appreciate the level of detail and accuracy that can be achieved, as well as make informed decisions when selecting models and accessories for your own layout.
Difference Between HO, N, O, and G Scales
HO (1:87) scale is one of the most popular scales among model train enthusiasts. It offers a good balance between detail and space requirements, making it ideal for beginners with limited space. N (1:160) scale, on the other hand, is smaller and allows for more extensive layouts in compact areas. It's a good choice for those with limited space or a preference for intricate and detailed scenes. O (1:48) scale offers larger trains and accessories, making it suitable for enthusiasts who prioritize realism and have ample room. G (1:22.5) scale, also known as garden scale, is the largest scale and is often used for outdoor garden layouts. Each scale has its strengths and considerations, and understanding their differences will help you find the one that best suits your preferences and constraints.
Familiarization with Digital Command Control (DCC)
Digital Command Control (DCC) is a popular control system that allows for independent control of multiple trains on the same track. With DCC, each locomotive has a separate digital address and can be controlled individually, enabling features like realistic acceleration, deceleration, and sound effects. DCC also allows for greater compatibility with advanced automation and computer control systems. Familiarizing yourself with DCC principles, components, and operation can open up new possibilities for creating more dynamic and realistic model train layouts.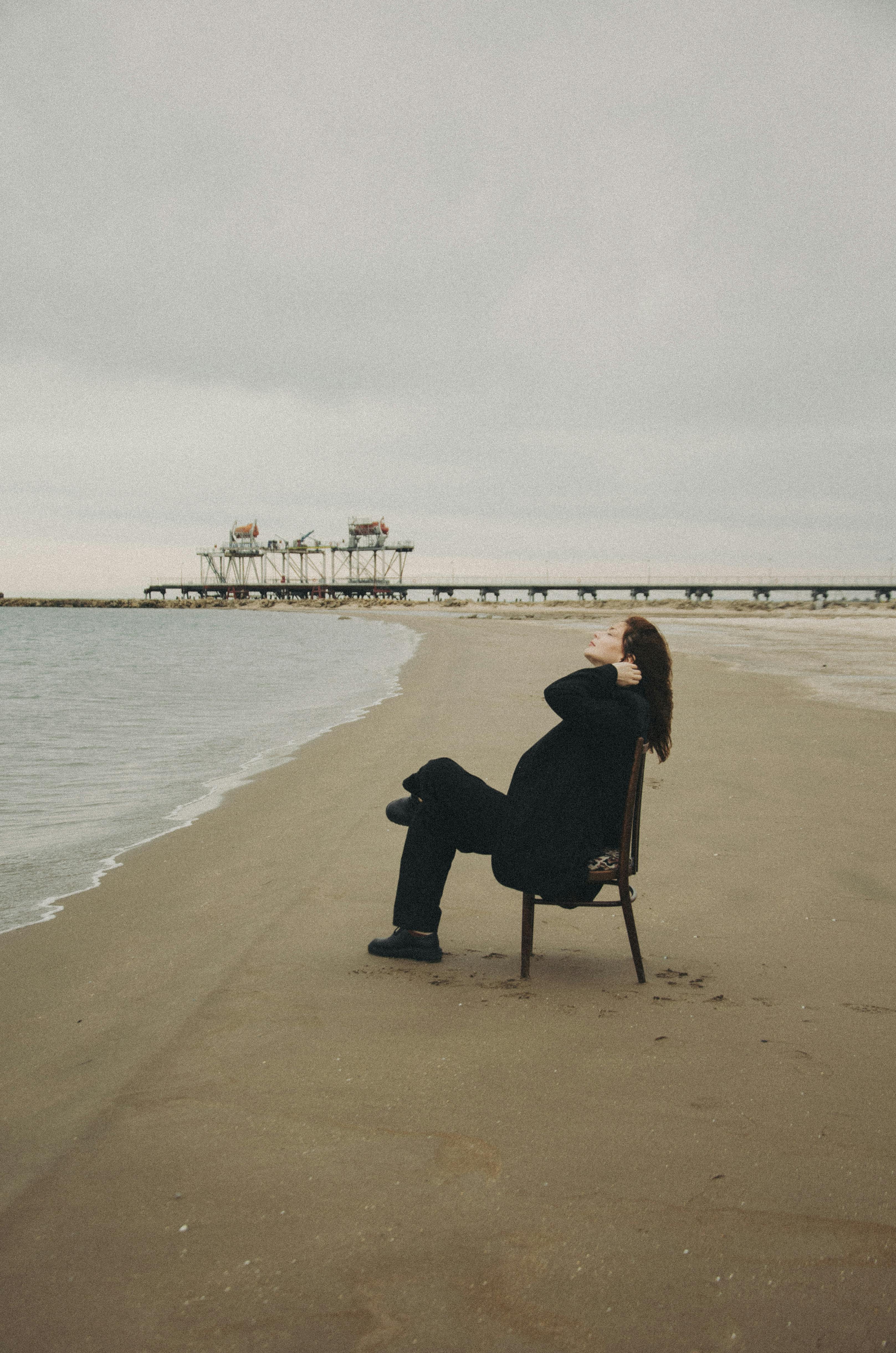 Getting Started with Model Train Layout Construction
Essential Tools and Supplies
When starting your model train layout construction, having the right tools and supplies is crucial. Some essential tools include a track-cleaning tool, side-cutting pliers, needle files, a hobby knife, and a set of screwdrivers. Additional supplies such as track connectors, wire, ballast, and various adhesives are also necessary for track installation and scenery construction. Keeping your tools organized and easily accessible will make the construction process smoother and more enjoyable. As you progress in the hobby, you may find the need for specialized tools or equipment, but starting with the basics will help you get started on the right track.
Choosing the Right Benchwork
Benchwork refers to the supporting structure upon which your model train layout is built. It provides stability, durability, and allows for easy modifications and expansions. When choosing benchwork for your layout, consider factors such as the available space, scale, and personal preferences. Common materials used for benchwork include plywood, foam board, or open grid systems made of wood or metal. The choice between a fixed or modular benchwork system depends on your layout's permanence and your desire for flexibility. Take the time to plan and construct a sturdy and level benchwork foundation to ensure the longevity of your model train layout.
Track Planning and Layout Design
Track planning and layout design is an integral part of model train layout construction. Start by sketching your ideas on paper or using specialized track planning software. Consider elements such as loops, sidings, yards, and industries to create interesting and realistic operations. Take into account the available space, track radius limitations, and the overall theme or era you've chosen. Test the layout design by laying out tracks on the benchwork before securing them permanently. This allows you to evaluate the flow, identify any potential issues, and make adjustments as necessary. A well-thought-out track plan ensures smooth operations and a visually appealing layout.
Weathering Techniques and Painting
Weathering your model trains and structures enhances realism and adds character to your layout. Weathering refers to the art of simulating wear, tear, and aging effects on the surfaces of trains and structures. Techniques such as dry brushing, airbrushing, and applying weathering powders can create the illusion of rust, grime, and faded paint. Before weathering, consider the specific weathering effects appropriate for the era or theme you're modeling. Research photographs of the prototype trains to understand how they aged over time. Experimentation and practice are key to achieving realistic weathering effects, so be patient and start with small, less visible parts before moving on to larger areas.
Creating Realistic Landscapes
Creating realistic landscapes is an essential part of model train layout construction. Whether it's mountains, valleys, farmlands, or urban scenes, building landscapes adds depth and visual appeal to your layout. Start by creating a solid base using materials like foam board or plywood. Shape the landforms using sculpting materials such as foam, plaster, or paper mache. Layering ground cover materials like static grass, turf, and dirt adds texture and realism. Accessorize with trees, bushes, rocks, and other natural or man-made features to complete the scene. Remember to consider perspective, depth, and balance when constructing your landscapes to create a visually pleasing and realistic environment.
Mastering Model Train Control Systems
Analog Control Systems
Analog control systems, also known as conventional control, operate by varying the voltage applied to the track to control the speed and direction of trains. Analog systems are simpler and easier to understand compared to digital control systems. They're an excellent choice for beginners or those who prefer a more straightforward approach to operating their trains. With analog control, all locomotives on the same track will respond to changes in voltage. However, it's worth noting that analog control does not offer the same level of control and functionality as digital control systems.
Digital Command Control (DCC)
Digital Command Control (DCC) is a more advanced control system that enables independent control of multiple trains on the same track. Each locomotive has a separate digital address, allowing for individual control of speed, direction, and various functions. DCC offers features like realistic acceleration, deceleration, sound effects, and the ability to control lighting and accessory functions. Because of the increased functionality, DCC is favored by model railroaders who crave more immersive and realistic operations. However, DCC systems may require a higher learning curve and initial investment compared to analog control.
Wiring and Power Management
Proper wiring and power management are essential for a smooth operation of your model train layout. When wiring your layout, ensure that all track sections are connected securely and all electrical connections are reliable. Use appropriate wire gauges to handle the amperage requirements of your trains and accessories. Depending on the size of your layout, you may need to create electrical blocks to isolate different sections and allow for simultaneous operations. Implementing block detection and signaling systems can further enhance the realism of your layout. Adequate power management, such as utilizing boosters and power districts, helps distribute power evenly and prevent voltage drops or uneven performance.
Understanding Turnouts and Switches
Turnouts, also referred to as switches or points, are track elements that allow trains to change direction or switch between different tracks. Understanding turnouts and switches is key to creating a functional and reliable model train layout. Different types of turnouts, such as manual or remote-controlled, offer different levels of convenience and realism. Manual turnouts require physical manipulation by the operator, while remote-controlled turnouts can be operated from a control panel. Pay attention to compatibility between turnouts and track systems to ensure smooth train operations and reliable electrical connectivity.
Automatic Train Control and Block Signaling
Advanced model train layouts often incorporate automatic train control and block signaling systems. These systems mimic real-world railroad operations by automatically controlling train movements and signaling when sections of track are occupied. Automatic train control (ATC) systems detect trains and ensure proper spacing and collision avoidance. Block signaling systems use signals to indicate whether a section of track is clear or occupied. Implementing these systems adds an additional layer of realism and operational complexity to your layout. Research and consult with experts to understand the components, wiring, and programming involved in setting up an automatic train control and block signaling system.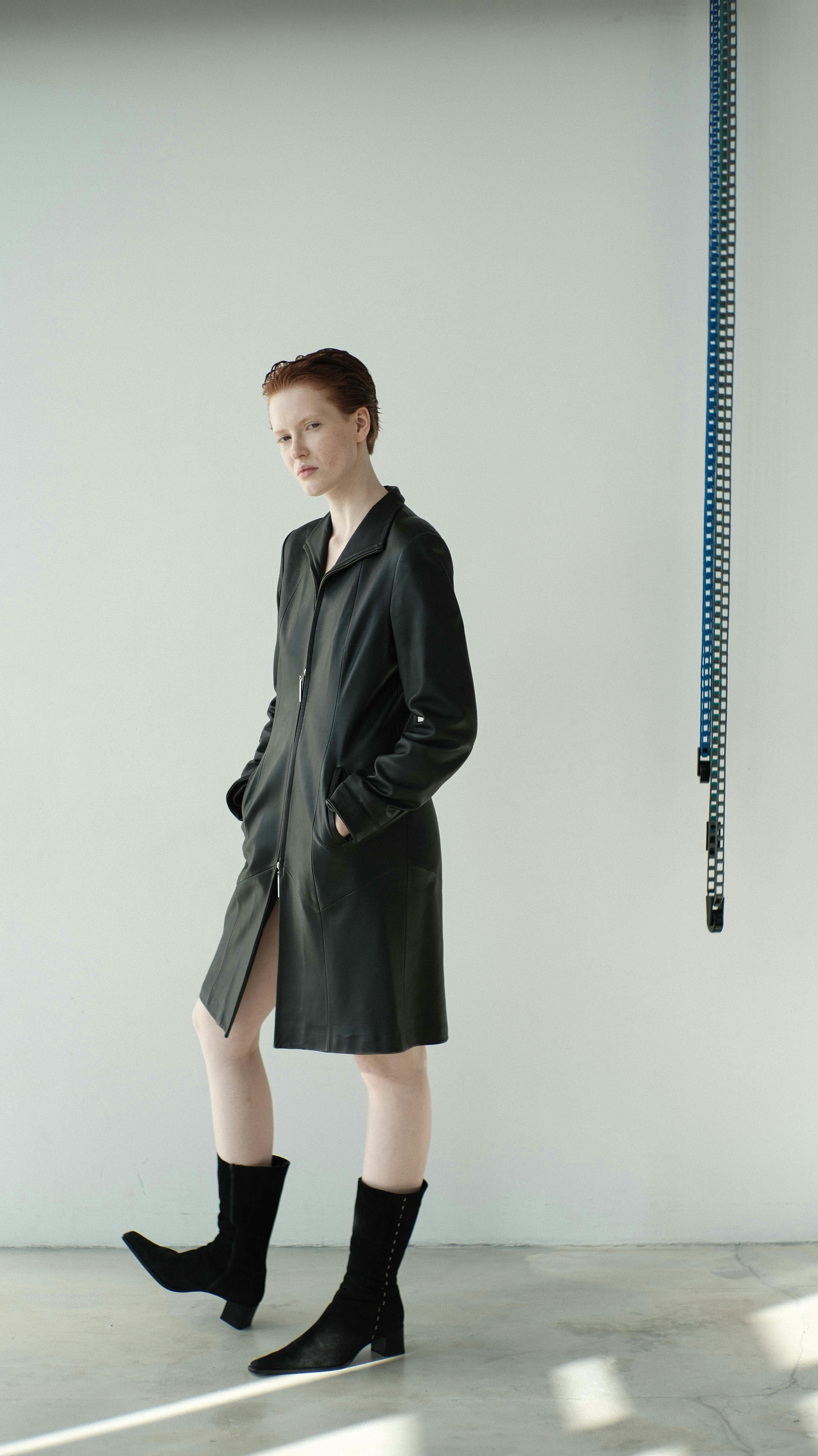 Creating Realistic Scenery for Your Model Train Layout
Choosing the Right Scenic Materials
Creating realistic scenery for your model train layout requires selecting the right materials. Various scenic materials, such as ground cover, foliage, trees, rocks, and water features, are available to bring your layout to life. When choosing scenic materials, consider the scale and era of your layout to ensure accuracy and authenticity. Look for materials with natural textures and colors that replicate the real-world counterparts. Consider using a variety of materials to add depth and visual interest to your scene. Experiment with different combinations to find the ones that best suit your layout's theme and create the desired aesthetic.
Building Mountains and Valleys
Mountains and valleys add drama and visual interest to your model train layout. Building realistic terrain features requires a few simple techniques. Start by shaping the landforms using materials such as foam, plaster, or paper mache. Layering strips of foam or cardboard allows you to create the different levels of elevation. Apply plaster cloth or sculpting materials to create texture and shape the slopes of your mountains or the contours of valleys. Once the basic structure is complete, cover it with appropriate scenic materials like ground cover, turf, and rocks. Pay attention to natural shapes and features, incorporating details like cliffs, ridges, and crevices for added realism.
Creating Water Features
Adding water features, such as rivers, lakes, or ponds, can enhance the visual appeal of your model train layout and create a sense of movement and life. Start by determining the location and size of the water feature you want to simulate. Using materials like acrylic or epoxy resins, carefully pour and shape the water area. Pay attention to the texture and transparency of the water to create a convincing effect. Consider adding appropriate accessories like boats, bridges, or shoreline vegetation to enhance the realism. Water effects can be enhanced by using clear resin or creating ripples and waves with appropriate texturing techniques.
Adding Trees and Vegetation
Trees and vegetation bring life and realism to your model train layout. There are various ways to create trees, ranging from ready-made options to DIY approaches. Ready-made trees are available in different scales and can be purchased from hobby stores or specialized manufacturers. These trees often come with realistic foliage and trunks, requiring minimal effort to incorporate into your layout. If you prefer a hands-on approach, consider making your own trees using materials like wire, foam, and modeling flock. By shaping wires and covering them with foliage material or static grass, you can create customized trees that match the specific characteristics of your layout.
Weathering Structures and Scenery
To add realism and authenticity to your model train layout, weathering structures and scenery is crucial. Weathering refers to replicating natural aging, wear, and tear on various surfaces. When weathering structures, use techniques such as dry brushing, airbrushing, or applying weathering powders to simulate paint chipping, rust, or dirt. Pay attention to areas that would naturally accumulate dirt or show signs of weathering, such as roofs, doors, or corners. Similarly, when weathering scenic elements, consider the effects of weather and human activity. Add layers of dirt, moss, or rust to structures, rocks, or tracks to create a natural, lived-in look. Weathering structures and scenery not only enhances the realism of your layout but also adds character and visual interest.
Troubleshooting and Maintenance Tips for Model Trains
Identifying Common Issues
Model trains may encounter common issues that can affect their operation or performance. Identifying these issues is the first step in troubleshooting and resolving problems. Some common issues include derailments, electrical connectivity problems, or mechanical defects. When encountering problems, observe the train's behavior and inspect the tracks, wheels, and couplers for any visible issues. Dust, debris, or loose connections can often be the culprit, so clean and check these areas first. Familiarize yourself with the specific signs and symptoms of common issues to quickly identify and address them.
Preventing Derailments and Track Problems
Derailments and track problems can be frustrating, but with proper preventive measures, they can be minimized. Regularly inspect your tracks for loose connections, proper alignment, and secure joiners. Ensure that the tracks are level and not subject to excessive vibrations or movement. Clean the tracks regularly to remove dust and debris that can impede smooth train operation. Take note of areas prone to derailments and investigate potential causes, such as tight curves, uneven track heights, or improperly installed turnouts. By addressing these issues promptly, you can prevent derailments and maintain smooth train operations.
Fixing Electrical and Wiring Problems
Electrical and wiring problems can disrupt the operation of your model trains and accessories. When encountering electrical issues, start by checking the power supply and connections. Loose connections, corroded terminals, or faulty switches can cause electrical problems. Inspect and test individual sections of track for proper voltage and connectivity. Ensure that the wiring layout is organized and well-maintained. If necessary, consult wiring diagrams or seek guidance from experienced hobbyists to troubleshoot complex electrical problems. With patience and attention to detail, most electrical problems can be resolved to restore smooth electrical operations.
Maintaining and Lubricating Rolling Stock
Regular maintenance and lubrication are crucial for ensuring the long-term performance and reliability of your rolling stock. Inspection and cleaning of wheels, gears, and axles help remove dust and debris that can impair smooth movement. Lubricate moving parts with an appropriate lubricant to minimize friction and reduce wear and tear. Pay attention to bearing surfaces, gears, and axles when applying lubricants. However, avoid over-lubrication, as excess lubricant can attract dirt and cause operational issues. Following the manufacturer's recommendations and regularly maintaining your rolling stock will ensure optimal performance and prolong the lifespan of your trains.
Replacing Faulty Parts and Components
Over time, model trains may experience wear and tear or encounter faulty parts. Knowing when and how to replace these parts is essential for the continuous operation and longevity of your trains. When a part becomes visibly damaged, no longer functions as intended, or causes operational issues, it's a good indication that it needs to be replaced. Consult manufacturer resources or seek professional advice to identify the specific part and source a replacement. Keep a stock of commonly used spare parts like wheels, couplers, or motor brushes to quickly address issues as they arise. Replacing faulty parts ensures the smooth operation and reliable performance of your model trains.
Conclusion
Embarking on the journey of model trains as a beginner opens up a world of creativity, historical exploration, and endless possibilities. By carefully considering the scale, available space, and control system that resonate with you, you can embark on a lifelong hobby that brings joy, relaxation, and a sense of accomplishment. Building your model train layout, collecting and maintaining trains, participating in clubs and communities, attending exhibitions and events, and continuously expanding your knowledge will create a rich and rewarding experience. So, gather your essential tools, start designing your layout, and let your imagination and passion guide you into the captivating world of model trains.