So you've decided to embark on the exciting world of N Scale Model Trains, but where do you begin? This article will provide you with a brief overview and essential tips to help you get started in this captivating hobby. From understanding the scale and its advantages to selecting the perfect train set and layout, we'll guide you through the initial steps of your N Scale journey. So grab your conductor's hat and get ready to dive into the fascinating world of N Scale Model Trains!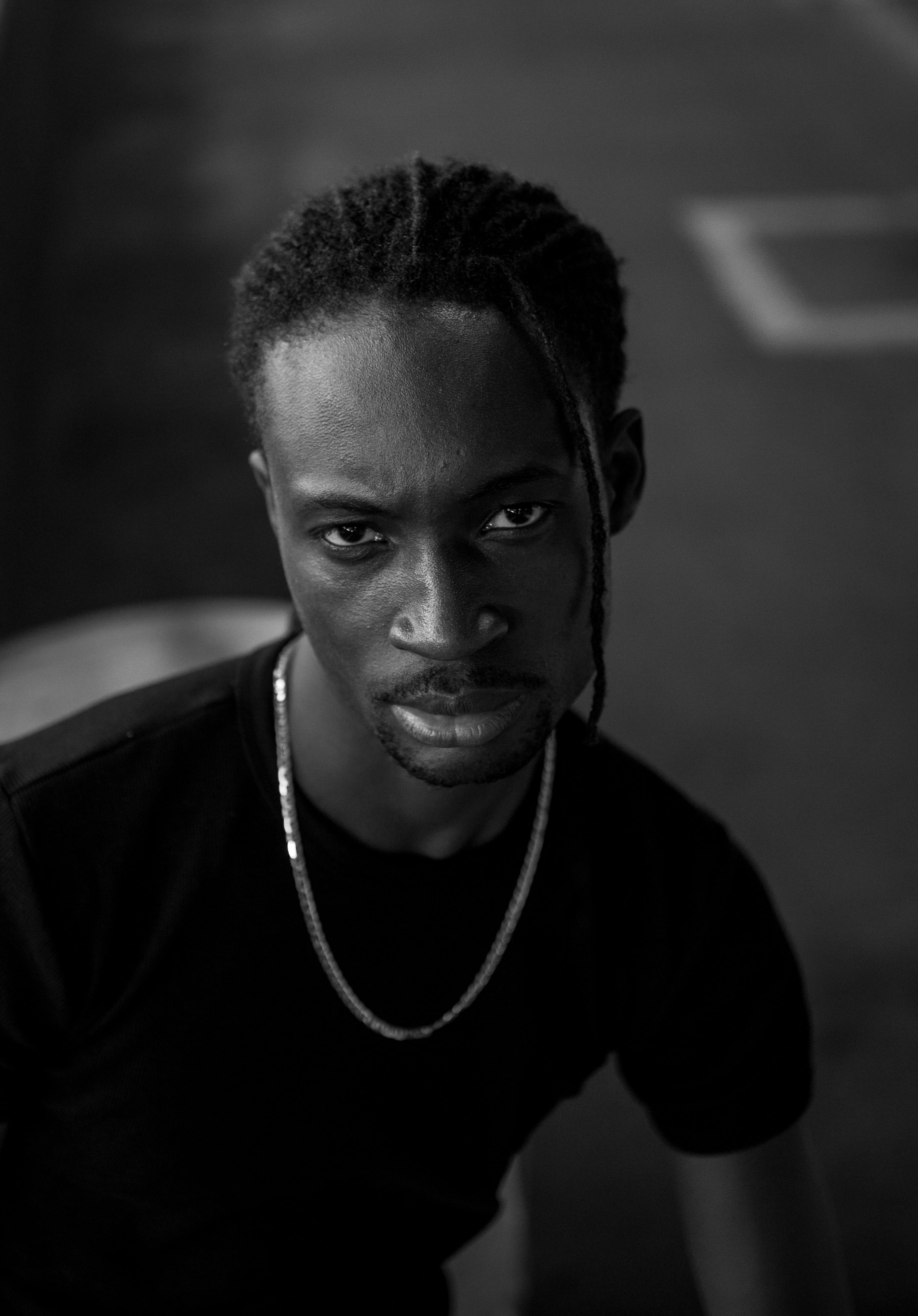 Choosing the Right Scale
Understanding the Basics of Scale Models
When it comes to model trains, one of the first decisions you have to make is choosing the right scale. Scale refers to the proportion in which the model represents the real-life object. N Scale, also known as N Gauge, is a popular choice among model railroad enthusiasts. It is characterized by a scale of 1:160, meaning that every inch on the model represents 160 inches on a real train. Understanding the basics of scale models is essential in creating a realistic and visually appealing layout.
Advantages of N Scale Models
There are several advantages to choosing N Scale models for your model railroad. First and foremost, N Scale allows you to create a more extensive layout in a smaller space. The smaller size of N Scale trains allows for more intricate details and a larger number of features in a limited area. Additionally, N Scale models are generally less expensive compared to larger scales, making it a cost-effective option for many hobbyists. Furthermore, N Scale trains are lightweight and easy to handle, making them ideal for those who may have physical limitations or limited space.
Considerations for Choosing N Scale Trains
While there are numerous benefits to choosing N Scale models, it is essential to consider a few factors before diving into your N Scale journey. One crucial consideration is your level of detail preference. N Scale models are smaller, which means that some intricate details may be more challenging to see compared to larger scales. If you are someone who enjoys focusing on minute details, you may want to consider a slightly larger scale. Additionally, keep in mind that N Scale models require more delicate handling during construction and operation. If you have dexterity issues or a preference for sturdy models, another scale may be more suitable for you.
Setting Up Your N Scale Layout
Planning Your Layout Design
Before you embark on setting up your N Scale layout, it's essential to spend some time planning the design. Consider the available space, your preferred theme (such as an urban or rural setting), and any specific scenes or landmarks you want to include. Sketching out your layout on paper or using design software can help visualize and refine your ideas. Take into account factors such as track curves, grades, and the placement of structures and scenery elements to ensure a well-balanced and visually appealing layout.
Selecting a Suitable Space
One advantage of N Scale models is their ability to fit into smaller spaces. Consider the available space in your home, whether it's a dedicated room, a corner of a living space, or even a shelf or tabletop. N Scale layouts can be designed to fit in various configurations, allowing you to maximize the available space. Remember to consider access for maintenance and increase the visibility of your layout, either by elevating it or adding lighting below.
Building the Foundation for Your Layout
The foundation of your layout is crucial for stability and longevity. Whether you choose a solid baseboard or a modular setup, ensure that it is sturdy and level. A solid base allows for smoother operation and minimizes the risk of derailments. If you opt for a modular layout, consider using a lightweight material such as foam boards, which are easy to shape and transport.
Installing Track and Wiring
Once the foundation is in place, it's time to lay down the track and wiring for your N Scale layout. Decide on the track plan that suits your needs and preferences, whether it's a simple oval or a more complex, multi-level design. Lay the track according to your plan, ensuring smooth transitions and avoiding sharp curves. Properly insulate and connect the track sections, as well as install wiring for power and control. Test the track for functionality before proceeding to the next steps.
Acquiring N Scale Model Trains
Researching and Selecting N Scale Models
Before purchasing N Scale model trains, it's essential to conduct thorough research and gather as much information as possible. Look for reputable manufacturers that produce high-quality N Scale models. Read reviews, check online forums, and consult experienced modelers to get insights into the performance and reliability of different models. Consider the era and location you want to replicate on your layout, as manufacturers often offer models that are specific to certain time periods and regions.
Buying New or Used Trains
Once you have decided on the specific N Scale models you want, the next decision is whether to buy new or used trains. Purchasing new trains guarantees that you are getting the latest models with all the accompanying features and improvements. However, buying used trains can be a more budget-friendly option, especially if you are starting your collection or experimenting with different models. When buying used trains, carefully inspect the condition of the trains, including their running performance, appearance, and any potential damage or modifications.
Exploring N Scale Train Sets
If you are new to the world of N Scale model trains, consider purchasing a train set. Train sets are a great way to get started as they typically include a locomotive, several cars, and the necessary track and power supply. These sets are often designed to work seamlessly together and provide an excellent introduction to N Scale modeling. Furthermore, train sets are an economical way to begin your collection while getting a taste of the hobby.
Expansion and Customization Options
As you delve deeper into the hobby, you may want to expand and customize your N Scale collection. Fortunately, there are numerous options available to cater to your specific interests and creative vision. Manufacturers produce a wide range of locomotives, rolling stock, and accessories, allowing you to build a diverse and personalized fleet. Consider adding structures, scenery elements, and details to bring your layout to life. Additionally, various aftermarket suppliers offer customization parts and decals to make your models truly unique.
Essential Tools and Equipment
Basic Tools for N Scale Model Trains
Having the right tools is essential for constructing and maintaining your N Scale model trains. Some basic tools to consider include a hobby knife for precise cutting, small files for shaping and smoothing, tweezers for delicate handling, and a quality set of screwdrivers for assembling locomotives and rolling stock. It is also useful to have a magnifying glass or a head-mounted magnifier to assist with intricate work. Remember, investing in high-quality tools will make your modeling experience more enjoyable and efficient.
Necessary Equipment for Layout Construction
In addition to tools, there are several pieces of equipment required for layout construction. A stable work surface, such as a workbench or a large table, provides the necessary space for assembling and working on your layout. A reliable power drill or a screwdriver with different bits is essential for securing track sections and building structures. Depending on the complexity of your layout, you may also need a soldering iron, wire strippers, and a digital multimeter for precise wiring and electrical work.
Maintenance and Repair Tools for N Scale Trains
Regular maintenance is crucial for keeping your N Scale trains in optimal condition. Invest in a track cleaning tool or a track cleaning car to remove dust and debris from the track, ensuring smooth operation. Additionally, a set of small brushes and compressed air can be used to clean your locomotives and rolling stock. Keep spare parts such as couplers, wheels, and motor brushes on hand for quick repairs. Having a designated area for maintenance and repair with proper lighting and storage will make these tasks easier and more organized.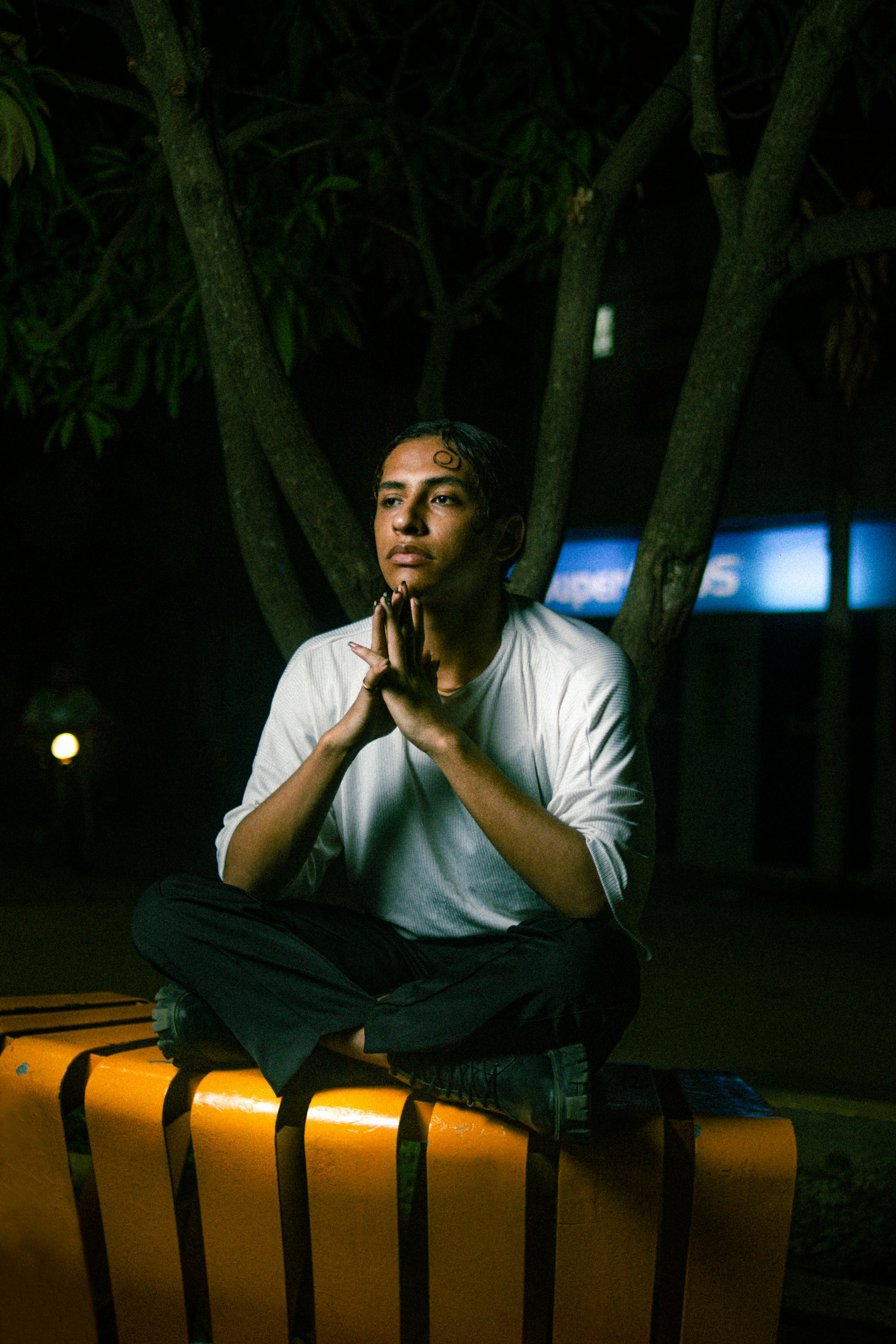 Understanding N Scale Track Systems
Overview of N Scale Track Systems
N Scale track systems consist of various components that allow you to create a realistic and functional layout. The track itself is made up of individual sections that fit together to form a continuous loop or a specific track plan. N Scale tracks come in various types, including flex track, which allows for smooth curves and custom shapes, and pre-formed track sections, which are convenient for beginners or those who want a straightforward layout. Additionally, there are accessory components such as turnouts (switches), crossing tracks, and bumpers that add versatility and operational possibilities to your layout.
Choosing the Right Track System for Your Layout
Selecting the right track system is vital to the success of your layout. Consider factors such as compatibility, availability, and ease of installation. Some popular N Scale track manufacturers include Kato, Atlas, and Bachmann. Research and compare the features and reviews of different track systems before making a decision. If possible, examine the track in person to get a feel for its quality and compatibility with your layout plan.
Understanding Track Layout and Configuration
Creating a well-designed track layout is essential for both visual appeal and operational efficiency. Consider incorporating various elements such as straight sections, curves, crossovers, and turnouts to add variety and interest. Pay attention to the minimum radius and clearance requirements of your rolling stock to avoid derailments or other operational issues. Balance the number of straight sections and curves to ensure that your trains can navigate the layout smoothly. Experimenting with different configurations and using layout design software can help you visualize and optimize your track layout.
Tips for Laying and Connecting Tracks
When laying and connecting tracks, precision and attention to detail are crucial. Ensure that the track sections are aligned correctly and securely joined to prevent any gaps or misalignment. Connect the track sections using appropriate rail joiners or other connecting mechanisms provided by the manufacturer. Pay close attention to ensuring smooth transitions between different track elements such as curves and crossovers. Regularly test the track for functionality and make any necessary adjustments before moving on to scenic elements and structures.
Electrical Considerations
Powering Your N Scale Trains
Properly powering your N Scale trains is essential for smooth operation and preventing damage to your locomotives and rolling stock. Most N Scale trains use direct current (DC) power, provided by a power pack or a controller. Determine the appropriate power requirements based on the number and type of locomotives you plan to operate simultaneously. Consider investing in a power pack with adjustable voltage settings to control the speed and responsiveness of your trains. It is also advisable to use a power pack with built-in overload protection to prevent damage caused by excessive voltage.
Understanding Wiring and Electrical Components
Understanding the basics of wiring and electrical components is necessary for setting up a functional N Scale layout. Learn about concepts such as polarity, insulation, and power distribution. Familiarize yourself with the various electrical components involved, such as terminal blocks, power feeds, and circuit breakers. Properly insulate and connect the wires, ensuring that electrical connections are secure and protected. Follow manufacturer instructions and safety guidelines to minimize the risk of electrical issues and potential damage to your layout.
Troubleshooting Common Electrical Issues
Despite careful planning and installation, electrical issues may arise in your N Scale layout. Some common problems include intermittent power loss, poor locomotive performance, or flickering lights. Troubleshooting these issues involves systematically checking connections, inspecting wiring for damage, and identifying potential shorts or electrical overloads. Use a digital multimeter to measure voltage and continuity, and isolate the affected section or component until the problem is identified and resolved. Consulting online resources, forums, or seeking advice from experienced modelers can provide valuable insights and solutions.
Enhancing Your Layout with Lighting Effects
Lighting adds another layer of realism and visual interest to your N Scale layout. Consider incorporating various lighting effects, such as streetlights, building interiors, and even simulated sunrise or sunset scenes. LED lights are an excellent choice for their efficiency and longevity. Determine the appropriate voltage and current requirements for your lighting elements, and plan the wiring accordingly. Use diffusing materials or techniques to create a soft and realistic lighting effect. Experiment with different lighting arrangements to achieve the desired atmosphere and ambiance on your layout.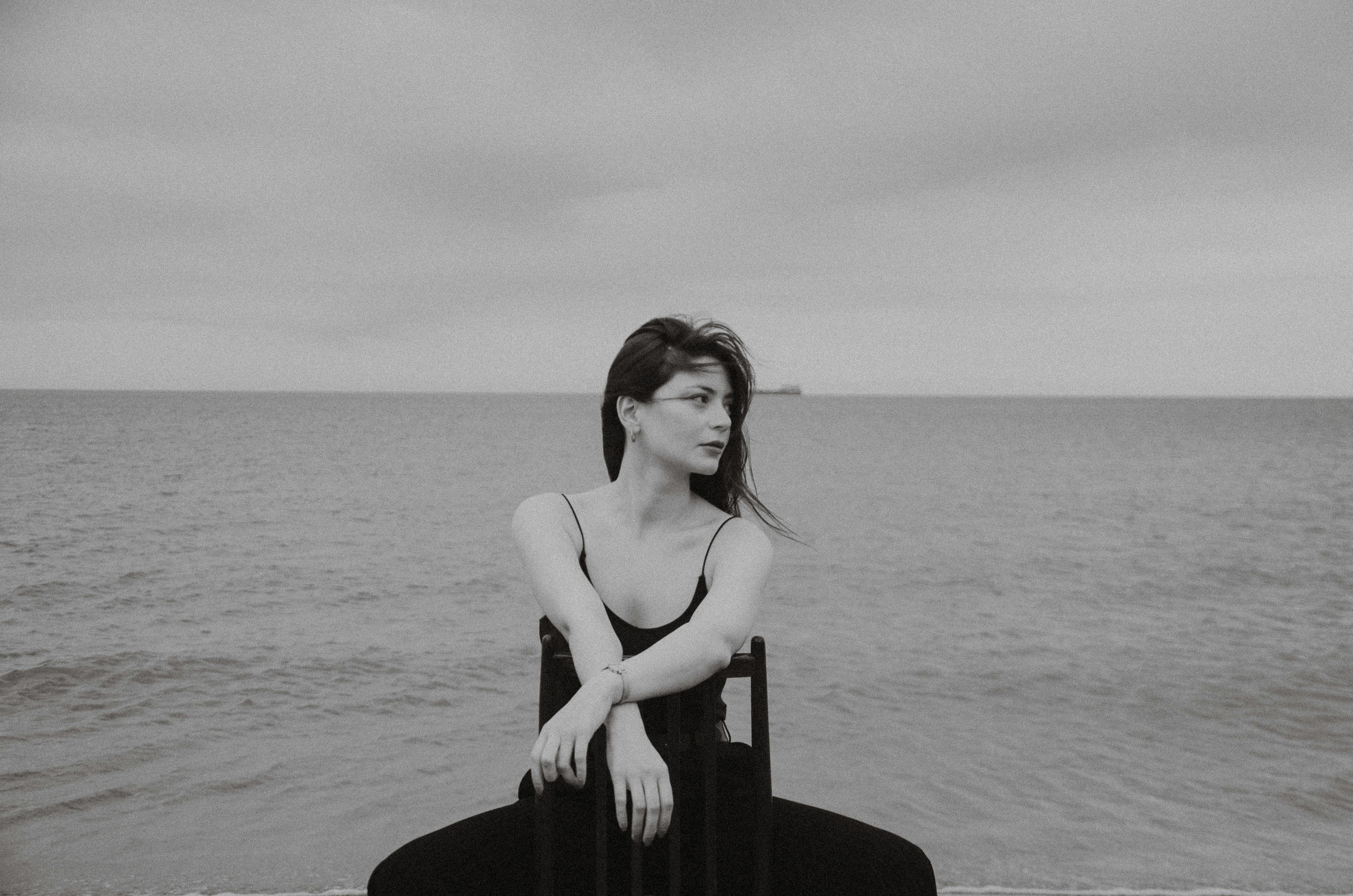 Creating Realistic Landscapes
Materials and Techniques for Scenery
Creating realistic landscapes is an essential aspect of N Scale modeling. Various materials and techniques can be employed to represent terrain, foliage, and other natural elements. Depending on your theme, you may work with materials such as sculpting plaster, foam, lightweight modeling clay, or even recycled materials. Consider using ground textures, foliage materials, and rocks to add depth and texture to your scenery. Experiment with different techniques such as dry brushing, airbrushing, or using static grass applicators to achieve realistic results.
Modeling Terrain and Landforms
Modeling terrain and landforms is an opportunity to bring your creativity to life. Utilize foam or cardboard to create hills, mountains, valleys, and other topographical features. Shape the terrain using hot wire cutters or a hobby knife, and cover it with sculpting plaster or other suitable materials. Gradually build up layers to create a realistic texture and add details such as rock molds, boulders, or cliff faces. Take inspiration from real-world landscapes and photographs to ensure accuracy and authenticity in your modeling.
Adding Landscaping Details
Just like in the real world, adding landscaping details can make all the difference in creating a visually stunning N Scale layout. Consider incorporating trees, bushes, flowers, and other vegetation using materials such as static grass, foliage clusters, and leaf flake. Pay attention to the scale of the vegetation to maintain realism. Enhance your scenery with details such as fences, walls, signage, and road crossings. Small details such as people, animals, and vehicles further contribute to the overall atmosphere and storytelling of your layout.
Incorporating Structures and Buildings
Structures and buildings are essential elements that add character and context to your N Scale layout. Whether it's a small country cottage, a bustling cityscape, or an industrial complex, there are numerous options available to suit your chosen era and theme. Many manufacturers offer N Scale building kits, which can be assembled, painted, and weathered to match your layout's specific requirements. Take the time to research and select structures that are appropriate for your chosen setting, and consider adding details such as interior lighting, window glazing, and intricate architectural features to elevate the realism.
Weathering and Detailing N Scale Trains
Introduction to Weathering Techniques
Weathering is a technique used to add realism by simulating wear, tear, and weather effects on your N Scale trains. While N Scale models are small, the weathering process helps bring out the details and makes them appear more authentic. There are various techniques and materials available for weathering, including dry brushing, washes, powders, and airbrushing. Experiment with different methods on scrap pieces or less visible parts of your models before applying them to your prized locomotives and rolling stock.
Weathering Freight and Passenger Cars
Freight and passenger cars are prime candidates for weathering, as they often accumulate dirt, rust, and other signs of use. Start by researching and studying real-world examples to understand how dirt and weathering affect different areas of the cars. Apply rust and grime using techniques such as washes or dry brushing, paying attention to recessed areas and exposed surfaces. Consider adding subtle details such as faded logos, graffiti, and other markings that reflect the individual history of each car.
Detailing Locomotives and Rolling Stock
Detailing your locomotives and rolling stock takes your N Scale models to the next level. Begin by carefully painting small details such as handrails, steps, and other components using fine paintbrushes and appropriate paints. Apply decals, add small added-on details, and ensure that all parts fit and function correctly. Consider adding weathering to specific areas such as exhaust stacks, smokeboxes, or undercarriages to create a sense of realism. Take your time and pay attention to the details, as these little touches can make a significant difference in the overall appearance of your models.
Achieving Realistic Railroad Scenes
By combining weathered and detailed locomotives and rolling stock with well-crafted scenery, you can create realistic railroad scenes that transport viewers to another world. Pay attention to the overall composition and visual flow of your layout, ensuring that the scenes tell a story and engage the viewer's imagination. Incorporate appropriate scenery elements, structures, and details that reflect the era, location, and purpose of your railroad. Experiment with lighting, perspective, and depth-of-field techniques to enhance the realism and create compelling views throughout your layout.
Operating and Controlling Your Layout
DCC vs Analog Control Systems
When it comes to controlling your N Scale layout, you have a choice between Digital Command Control (DCC) and analog control systems. Analog control uses variable voltage to control the speed and direction of the trains, while DCC uses digital signals to communicate with individual locomotives and accessories. DCC allows for more precise control, multiple train operation, and additional features such as sound and lighting effects. However, analog control can be a simpler and more cost-effective option for those with smaller layouts or prefer a more straightforward approach.
Setting Up Digital Command Control (DCC)
Setting up a DCC system requires specific equipment and knowledge, but it offers a range of benefits for N Scale modelers. Begin by selecting a DCC command station that suits your needs and supports the number of locomotives and accessories you plan to operate. Install decoders in your locomotives to enable them to communicate with the DCC system. Set up a power bus and connect it to the command station, ensuring proper insulation and wire management. Configure the DCC system using the manufacturer's instructions and test the functionality before controlling your trains digitally.
Operating Multiple Trains Simultaneously
One of the advantages of N Scale models is the ability to operate multiple trains simultaneously. This adds excitement and realism to your layout, mimicking the operations of real railroads. Ensure that your track layout includes sufficient passing sidings, spurs, and other track configurations that allow trains to run independently without interference. Use appropriate signaling systems, such as block detectors and occupancy detectors, to regulate train movements and maintain safe operation. Experiment with different train schedules, operating sessions, and train consists to create dynamic and engaging sessions on your layout.
Installing Signals and Accessories
To enhance the realism and operational possibilities of your N Scale layout, consider installing signals and other accessories. Signals can be used to control train movements, indicate occupied tracks, and add visual interest. Choose signals that are appropriate for your chosen era and geographic location. Additionally, explore options such as working crossing gates, railroad crossings, and other activated accessories that add functionality and interactivity to your layout. Properly wire and connect these accessories to your system, and ensure that they are compatible with your chosen control method, whether it's analog or DCC.
Joining N Scale Model Train Communities
Benefits of Joining Model Train Clubs
Joining a model train club provides numerous benefits to N Scale enthusiasts. Being part of a community allows you to connect with like-minded individuals who share your passion for model railroading. Clubs often organize regular meetings, layout tours, and operating sessions, providing opportunities to learn, share ideas, and gain inspiration. Additionally, clubs may offer access to resources such as workshops, libraries, and specialized tools. Joining a club can also help you overcome challenges, receive valuable feedback, and expand your knowledge through the collective experience of fellow modelers.
Participating in Exhibitions and Shows
Exhibitions and shows are fantastic opportunities to showcase your N Scale layout and share your creativity with a wider audience. Participating in local, regional, or even national model train exhibitions allows you to connect with enthusiasts, exchange ideas, and receive feedback on your work. Exhibitions often feature layouts of different scales, eras, and themes, providing a rich learning experience and a chance to see unique approaches and techniques. Sharing your layout at exhibitions can be a rewarding experience, allowing you to inspire others and contribute to the vibrant model train community.
Online Resources and Forums for N Scale Enthusiasts
The internet has revolutionized the way model railroaders connect and share their experiences. Joining online resources and forums dedicated to N Scale modeling provides a wealth of information and support. Online communities allow you to interact with modelers from around the world, seek advice, share photos and videos of your layout, and ask questions on various topics. These platforms are excellent for troubleshooting, discovering new techniques, and staying up to date with the latest trends and innovations in N Scale modeling. Engaging with online communities can be an enriching experience that broadens your horizons and connects you with a global network of fellow enthusiasts.
Sharing and Learning from Other Modelers
One of the most rewarding aspects of the model train hobby is the opportunity to learn from and be inspired by other modelers. Attend workshops, clinics, or seminars conducted by experienced modelers to gain insights into specific techniques or aspects of N Scale modeling. Participate in modeling challenges or contests to challenge yourself and receive constructive feedback from experts. Attend layout tours and open houses to see firsthand how others have approached their N Scale layouts and learn from their successes and challenges. Sharing and learning from other modelers is an ongoing process that helps you grow as a hobbyist and continually improve your skills.