In the world of model train enthusiasts, where miniature locomotives and intricate tracks come to life, there is a hidden gem that brings like-minded hobbyists together. Model train clubs and communities serve as the vibrant hub for individuals who share a passion for this timeless pastime. From swapping tips and tricks to showcasing their impressive collections, these clubs offer a bustling platform that fosters connections and camaraderie amongst hobbyists. Step aboard and explore the rewarding world of model train clubs, where friendships are forged, knowledge is shared, and the love for all things locomotive is celebrated.
Benefits of Joining a Model Train Club
Access to a Community of Like-Minded Individuals
Joining a model train club provides you with the opportunity to connect with a community of like-minded individuals who share your passion for model trains. These clubs often have members from all walks of life, united by their love for model railroading. Being part of such a community allows you to meet people who understand your hobby and can offer insights, tips, and support along your journey.
Mentorship and Learning Opportunities
One of the greatest advantages of joining a model train club is the mentorship and learning opportunities it offers. Many experienced modelers are part of these clubs and are eager to share their knowledge and expertise with newcomers. Whether you are looking to improve your skills in constructing layouts, weathering models, or operating trains, there will always be someone willing to guide you and answer your questions.
Sharing Ideas and Techniques
Model train clubs are a hub for creative individuals who are constantly experimenting with new ideas and techniques. By joining a club, you gain access to a wealth of knowledge and inspiration. Members often engage in discussions, presentations, and workshops where they exchange ideas, share techniques, and showcase their latest projects. This collaborative environment fosters innovation and can greatly enhance your own skills and creativity.
Access to Club Facilities and Resources
Another significant benefit of joining a model train club is the access to club facilities and resources. Many clubs have dedicated clubhouses or layouts where members can gather to work on their projects. These facilities are often equipped with tools, equipment, and resources that would be costly or difficult to obtain individually. This shared space not only provides a convenient location for pursuing your hobby but also encourages camaraderie and collaboration among members.
Different Types of Model Train Clubs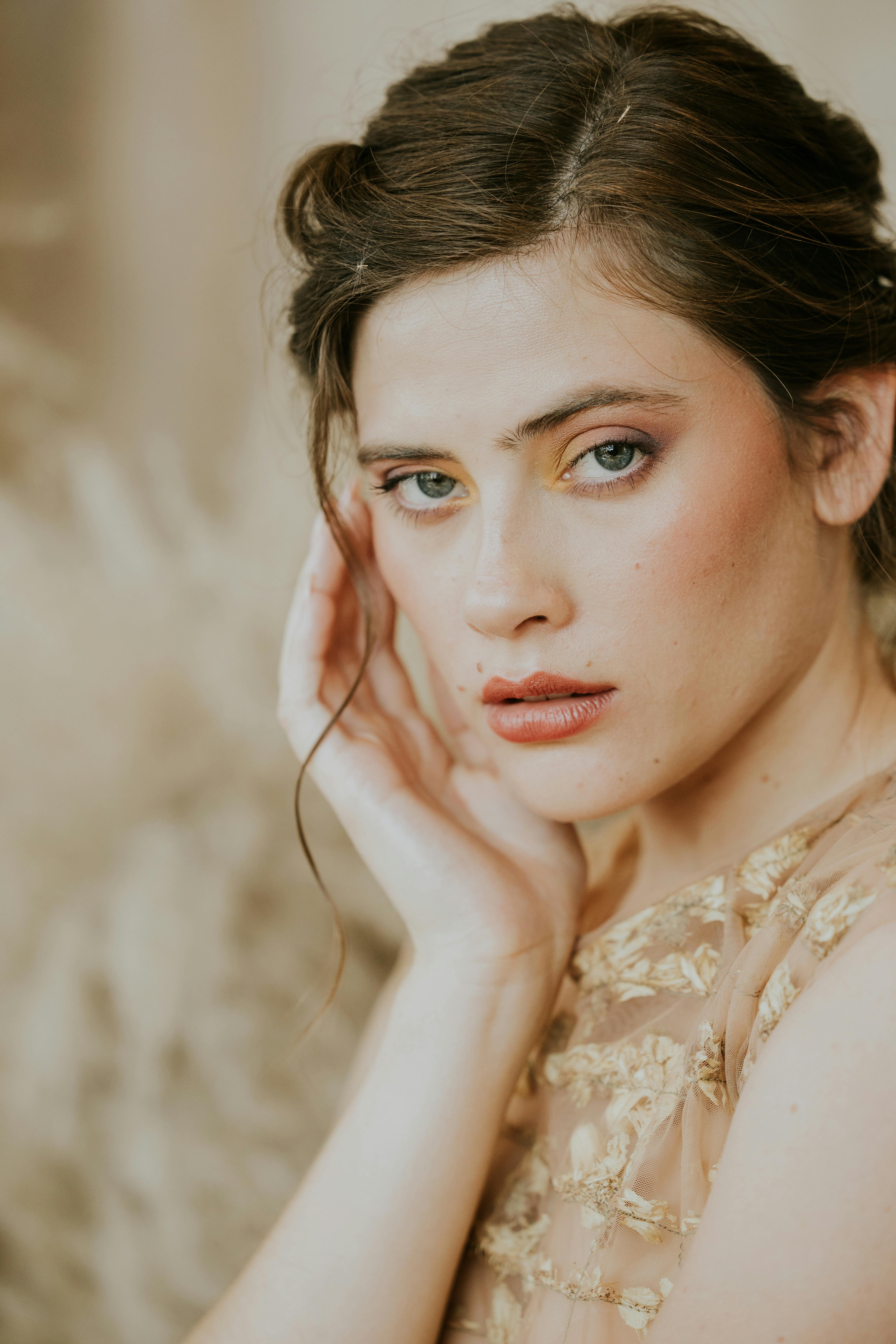 Scale-Specific Clubs
Scale-specific clubs focus on a particular scale or gauge of model trains. Whether you are interested in HO, N, O, or any other scale, there is likely a club dedicated to it. These clubs offer a niche community where members can share their knowledge and experiences specific to their chosen scale. Joining a scale-specific club allows you to connect with fellow enthusiasts who have a deep understanding of the intricacies and challenges of your preferred scale.
Prototype-Based Clubs
Prototype-based clubs are perfect for those who have a keen interest in replicating real-life railroads or historical periods. These clubs focus on modeling specific railroads or time periods accurately. By joining such a club, you can learn about the nuances of prototypical modeling, study historical documentation, and receive guidance on replicating authentic scenes and structures.
Module Clubs
Module clubs are popular among modelers who prefer a modular approach to their layouts. These clubs typically follow a standardized module system, where individual members construct their own sections of a layout. When combined, these modules form a cohesive and expansive layout that can be displayed at exhibitions or shows. Joining a module club offers opportunities to collaborate on large-scale projects, exchange ideas for module construction, and participate in the process of designing and connecting modules.
Garden Railroads
Garden railroads combine the beauty of model trains with the scenic elements of a garden setting. These clubs specialize in creating outdoor layouts with trains running through miniature landscapes. Being part of a garden railroad club allows you to learn about landscaping techniques, plant selections, and the unique challenges and benefits of running trains in an outdoor environment. Moreover, these clubs often organize open houses where members can showcase their gardens and layouts to the general public.
How to Find a Model Train Club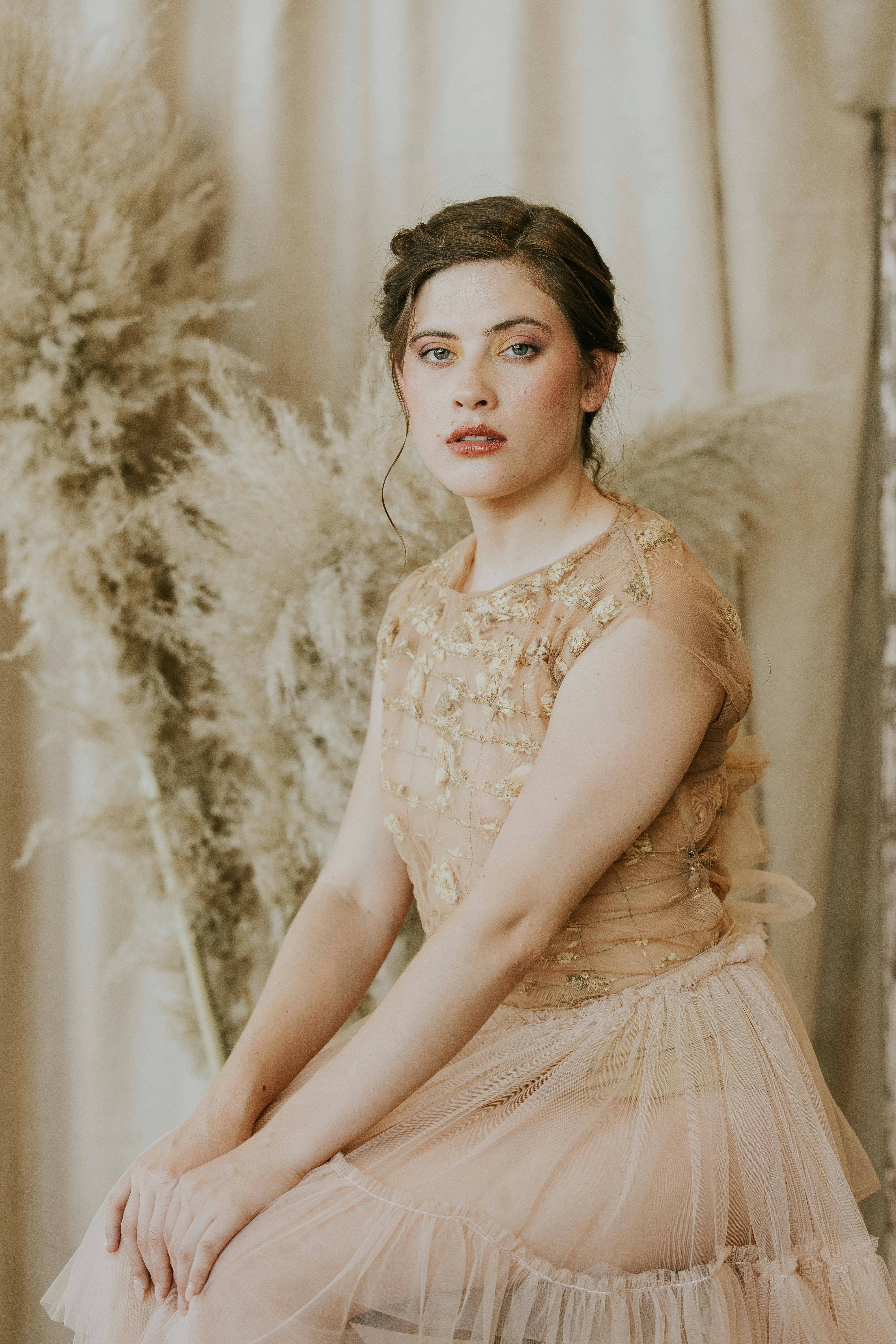 Online Directories and Forums
The internet is an excellent resource for finding model train clubs in your area or around the world. Online directories and forums dedicated to model railroading provide comprehensive listings of clubs with contact information and brief descriptions. These directories allow you to search for clubs based on location or specific interests, making it easier to find a club that aligns with your preferences.
Local Hobby Shops
Local hobby shops are often at the heart of the model train community. They serve as gathering places and information hubs for hobbyists. Many hobby shops maintain bulletin boards or have information available about nearby model train clubs. By visiting your local hobby shop and expressing your interest in joining a club, the staff can provide you with valuable suggestions and connections to local clubs that you may not have been aware of.
Train Shows and Exhibitions
Train shows and exhibitions attract model train enthusiasts from far and wide. These events offer a fantastic opportunity to network and interact with both individual modelers and club representatives. Many model train clubs set up booths or layouts at these shows, allowing you to see their work in person and learn more about their club activities. Attending train shows and exhibitions can help you discover clubs that align with your interests and establish connections with fellow hobbyists.
Word of Mouth
Sometimes, the best way to find a model train club is through word of mouth. Talk to other model train enthusiasts, friends, or acquaintances who share your interest in the hobby. They may already be part of a club or know someone who is. By asking around and spreading the word about your desire to join a club, you increase your chances of finding a suitable and welcoming community of modelers.
Tips for Getting Involved in a Model Train Club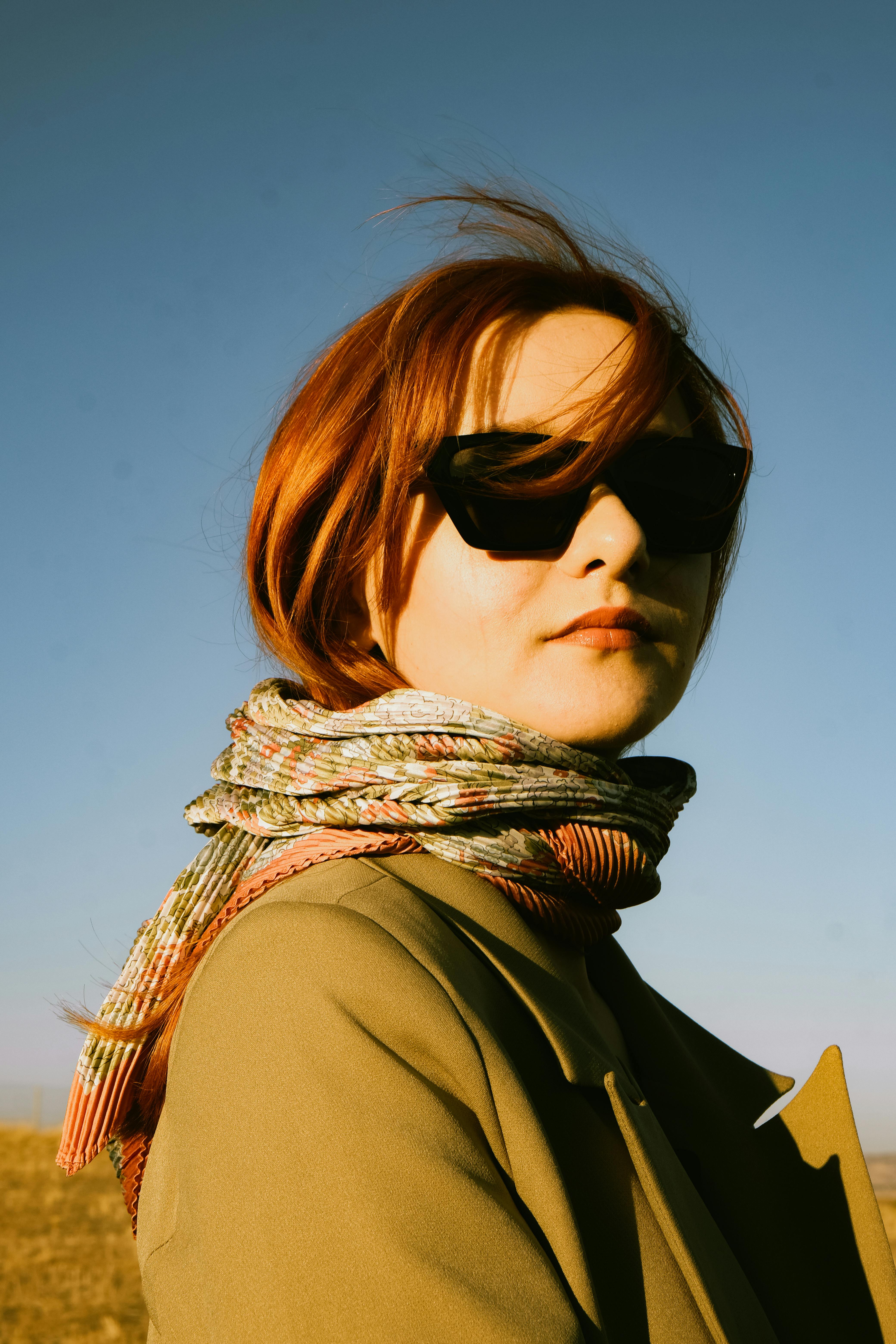 Attend Meetings and Events
The key to getting involved in a model train club is active participation. Attend club meetings and events regularly to familiarize yourself with the club dynamics and get to know the members. These gatherings often include presentations, discussions, and workshops that can expand your knowledge and inspire you in your own model railroading endeavors.
Participate in Work Sessions
Many model train clubs have work sessions where members come together to build, maintain, or enhance the club layout or clubhouse. By participating in these work sessions, you not only contribute to the club's progress but also have the opportunity to learn new techniques and collaborate with experienced members. Don't be afraid to get your hands dirty – it's through hands-on work that you'll develop practical skills and forge stronger connections with clubmates.
Contribute to Club Projects
Being an active participant in club projects is crucial for fostering a sense of belonging and making a meaningful impact on the club's activities. Offer your skills and expertise to help with layout construction, scenery detailing, or electrical work. By contributing your knowledge and time, you become an integral part of the club's success and gain the respect and camaraderie of your fellow members.
Network and Socialize
Building relationships within the club is just as important as honing your model railroading skills. Take the opportunity to network and socialize with fellow members at meetings, events, or informal gatherings. Strike up conversations, ask about their projects, and share your own experiences. Establishing connections and friendships within the club not only enhances your overall experience but also opens doors to collaborative projects and mentorship opportunities.
Challenges and Benefits of Running a Model Train Club
Organizational and Administrative Tasks
Running a model train club involves various organizational and administrative tasks. Club officers are responsible for managing memberships, organizing meetings and events, and maintaining communication channels. While these tasks require time and effort, they also provide opportunities for leadership development and organizational skills. By taking on administrative roles within the club, you contribute to its smooth functioning and play an important role in shaping its future.
Maintaining Club Facilities and Layouts
Club facilities and layouts require regular maintenance and upkeep. Whether it's cleaning tracks, repairing locomotives, or enhancing scenery, these responsibilities fall on the shoulders of club members. The maintenance tasks can be time-consuming, but they offer valuable hands-on experience and allow members to develop their skills in model train maintenance and repair.
Access to Funding and Sponsorship
Securing funding and sponsorships is often a challenge for model train clubs. Funds are needed for various club expenses, such as renting or maintaining a clubhouse, purchasing equipment and supplies, and organizing events. However, with proactive fundraising efforts, collaboration with local businesses, and partnerships with manufacturers, clubs can alleviate the financial burdens and ensure the long-term sustainability of their activities.
Building and Sustaining Membership
Recruiting new members and retaining existing ones is vital for the longevity of a model train club. Clubs must actively engage with their local communities, promote their activities, and create a welcoming atmosphere for newcomers. By hosting open houses, participating in local events, and reaching out to schools and youth groups, clubs can attract new members and ensure a diverse and enthusiastic membership base.
The Rise of Online Model Train Communities
Social Media Groups and Pages
Social media platforms, such as Facebook and Instagram, have become popular hubs for model train enthusiasts to connect and share their passion. Joining relevant groups and following model train pages allows you to interact with a global community of modelers, exchange ideas, and showcase your own projects. These online communities provide a convenient space for seeking advice, finding inspiration, and staying up-to-date with the latest trends and developments in the hobby.
Online Forums and Discussion Boards
Online forums and discussion boards have been around for years and continue to be a valuable resource for model train enthusiasts. These platforms enable enthusiasts to engage in detailed discussions, ask specific questions, and receive feedback from experienced modelers. The archives of these forums often contain a wealth of information that can be searched and accessed at any time, making it a treasure trove of knowledge for both beginners and seasoned modelers.
Virtual Train Shows and Layout Tours
The advent of technology has brought about virtual train shows and layout tours, allowing modelers to share their creations with a global audience. These virtual events provide an immersive experience where you can explore layouts from the comfort of your own home. Through videos, photographs, and live-streamed demonstrations, you can witness intricate details, learn about construction techniques, and gain inspiration without the need to travel or attend physical exhibitions.
Digital Collaboration and Model Sharing
Online model train communities also enable digital collaboration and model sharing. Through platforms like YouTube and specialized model train sharing websites, modelers can showcase their layouts, provide step-by-step tutorials, and collaborate on large-scale projects. Making use of these virtual environments allows modelers to transcend geographical boundaries and collaborate with individuals from different parts of the world, fostering a global sense of camaraderie and creativity.
Benefits and Drawbacks of Online Model Train Communities
Access to a Global Network of Modelers
One of the primary benefits of online model train communities is the access to a vast global network of modelers. Through online platforms, you can connect with individuals from across the world, exchange ideas, and learn about different approaches to model railroading. This global perspective broadens your horizons, exposes you to new techniques and trends, and opens doors to collaboration on international projects.
24/7 Availability of Information and Discussion
Another advantage of online model train communities is the round-the-clock availability of information and discussion. Whether you have a question about a specific technique or need advice on a particular aspect of your layout, you can always find someone online who can help. With members from different time zones, the flow of knowledge and conversation never stops, allowing you to learn and engage with the hobby whenever it suits you.
Limited Physical Interaction and Hands-On Assistance
While online model train communities offer numerous benefits, they do have certain drawbacks. One of the limitations is the lack of physical interaction and hands-on assistance. Unlike in-person club meetings or events where you can observe techniques firsthand or receive immediate feedback, online interactions are often limited to written text or multimedia content. This lack of physical presence can sometimes hinder the learning process or limit the depth of engagement within the hobby.
Potential for Misinformation and Lack of Credibility
Another challenge of online model train communities is the potential for misinformation and lack of credibility. With the ease of sharing information on the internet, it becomes important to verify the accuracy and reliability of the content. While many online modelers are knowledgeable and experienced, there may be instances where inaccurate or misleading information is shared. Therefore, it is essential to exercise caution, cross-reference information, and seek advice from reputable sources to ensure the accuracy of the information you encounter online.
Promoting Model Train Clubs and Communities
Online Promotion and Advertising
To attract new members and increase awareness about model train clubs, online promotion and advertising play a crucial role. Clubs can create dedicated websites or social media pages to showcase their activities, upcoming events, and membership information. By regularly updating their online presence with engaging content, clubs can reach a wider audience of enthusiasts and create a strong online presence within the model train community.
Collaboration with Local Hobby Shops and Train Shows
Collaborating with local hobby shops and participating in train shows is an effective way to promote model train clubs and build connections within the community. By partnering with hobby shops, clubs can offer workshops or demonstrations, attracting potential members and providing valuable exposure. Similarly, participating in train shows allows clubs to display their layouts, interact with attendees, and distribute information about their activities, inviting interested individuals to join their community.
Hosting Open Houses and Public Demonstrations
Hosting open houses and public demonstrations is an excellent strategy for promoting model train clubs. By inviting the public to visit their club facilities or layouts, clubs can showcase their work and create a firsthand experience for potential members. Open houses provide an opportunity for individuals to see the hobby in action, ask questions, and interact with club members. Additionally, hosting demonstrations at local events or community fairs allows clubs to engage with a broader audience and ignite curiosity about model railroading.
Engaging with Local Schools and Youth Groups
Engaging with local schools and youth groups is a proactive way for model train clubs to foster interest in the hobby among younger generations. By offering presentations, workshops, or hands-on activities at schools or youth organizations, clubs can introduce students to the world of model railroading and inspire them to pursue the hobby. This outreach not only benefits clubs by potentially attracting new members but also helps preserve the art of model railroading for future generations.
Conclusion
Model train clubs and communities play a vital role in connecting hobbyists and preserving the art of model railroading. The benefits of joining a model train club are manifold, ranging from access to a supportive community and mentorship opportunities to sharing ideas and resources. With different types of clubs available, modelers can find a community that aligns with their specific interests, whether it's scale-specific clubs, prototype-based clubs, module clubs, or garden railroads.
Finding a model train club can be done through various avenues, such as online directories, local hobby shops, train shows, and word of mouth. Once you have found a club, active involvement is key to maximizing your experience. Attend meetings and events, participate in work sessions, contribute to club projects, and network with fellow members to make the most of your membership.
While there are challenges involved in running a model train club, such as organizational tasks and sourcing funds, the benefits far outweigh the difficulties. Club officers and members can work together to overcome these challenges and ensure the sustainability and growth of the club.
Online communities have also gained prominence in the model train world, providing modelers with access to a global network of enthusiasts, round-the-clock information, and virtual train shows. However, it is important to be mindful of potential misinformation and lack of credibility on online platforms and to exercise caution when seeking or sharing information.
Promoting model train clubs and communities can be done through online channels, collaboration with local hobby shops and train shows, hosting open houses, and engaging with local schools and youth groups. By actively promoting the hobby, clubs can attract new members, increase awareness, and contribute to the preservation of the art of model railroading.
In conclusion, model train clubs and communities serve as invaluable resources for hobbyists, fostering connections, inspiring creativity, and preserving the rich history and craftsmanship of model railroading. By joining a club or engaging with online communities, you become part of a larger network of like-minded individuals who share a common passion for the captivating world of model trains.