Imagine a world where you can create your own miniature universe, complete with bustling towns, rolling hills, and a network of captivating railways. The Joy of Model Railroading takes you on an exciting journey into the enchanting world of model railroad enthusiasts. Get ready to unleash your creativity, immerse yourself in a fascinating hobby, and witness the magical art of bringing small-scale locomotives to life. Whether you're a seasoned enthusiast or just starting out, this article will serve as your gateway to a world where imagination knows no bounds.
The Basics of Model Railroading
What is Model Railroading?
Model railroading is a popular hobby that involves the creation and operation of miniature railroads. It allows enthusiasts to build and design their own unique layouts, complete with miniature trains, tracks, scenery, and structures. Model railroading offers a perfect blend of creativity, craftsmanship, and historical representation. It provides a means of bringing the fascinating world of railways into your own home.
History of Model Railroading
Model railroading has a rich history that dates back to the early 19th century. The hobby gained popularity in the 20th century with the introduction of commercial model train sets. These sets, initially made of simple materials like tin and clockwork mechanics, evolved over time and began to include more realistic details and features.
The advent of plastic injection molding in the mid-20th century allowed for more intricate and accurate model train designs. As technology advanced, so did the level of detail and realism in model railroading. Today, the hobby continues to thrive, with enthusiasts around the world showcasing their creativity and passion for railways.
Scale and Gauge
Scale and gauge are two important aspects of model railroading that determine the size and compatibility of the trains and tracks. Scale refers to the ratio of the model's dimensions to that of the real-life prototype. Gauge, on the other hand, is the measurement between the rails.
Common scales include HO (1:87), N (1:160), O (1:48), and G (1:22.5). Each scale has its own benefits and considerations. Gauge refers to the distance between the inside edges of the rails, and common gauges include standard gauge, narrow gauge, and broad gauge.
Essential Components for Model Railroading
To create a model railroad layout, several essential components are required. These include trains, tracks, power supply, scenery materials, and structures. Trains can be either steam or diesel locomotives, or even electric trains powered by overhead wire systems. Tracks form the backbone of the layout and come in various sizes and configurations.
A reliable power supply is essential for running the trains, typically provided by a controller or transformer. Scenery materials such as trees, grass, rocks, and buildings bring the layout to life. Structures like stations, factories, and houses add realism and character to the scene.
Different Types of Model Trains
Model trains come in various types, each offering a unique experience and appeal. Steam locomotives evoke a sense of nostalgia and history, while diesel locomotives represent the modern era of railways. Electric trains, particularly those powered by overhead wires, add a touch of complexity and technicality to the hobby.
Various specialty trains are also available, such as passenger trains, freight trains, and even specific prototypes from different regions and time periods. These different types of trains cater to the diverse interests and preferences of model railroaders, allowing them to create layouts based on their favorite eras or themes.
Choosing the Right Scale and Gauge
Understanding Scale and Gauge
Scale and gauge are fundamental considerations when starting a model railroad project. As mentioned earlier, scale refers to the ratio of the model's size to its real-life counterpart. Gauge, on the other hand, is the measurement between the rails and determines the compatibility of trains and tracks.
It's important to understand that scale and gauge are independent of each other. For example, an HO scale train can run on HO gauge, as well as on N or any other gauge as long as it's properly accounted for. Conversely, trains of the same scale can run on different gauges depending on the prototype being modeled.
Common Scales and Gauges
The most popular scale among model railroaders is HO scale (1:87), which offers a balance between detail and size. HO scale trains are widely available, and a vast array of tracks, accessories, and scenery materials can be easily found in this scale.
N scale (1:160) is a smaller option that enables enthusiasts to create more extensive layouts in limited space. It has gained popularity due to its compact size and the ability to fit more tracks and scenery into a smaller area.
O scale (1:48) is larger and offers greater detail, making it ideal for modelers who enjoy intricate craftsmanship. G scale (1:22.5) is the largest scale commonly used for outdoor garden railways. It allows for large, robust trains and is often chosen by those with ample garden space.
Factors to Consider when Choosing Scale and Gauge
When choosing a scale and gauge for your model railroad, several factors should be considered. One important factor is the space available. If you have limited space, a smaller scale like N or Z (1:220) might be more suitable. On the other hand, those with ample space may prefer larger scales like O or G.
Another factor to consider is the level of detail you desire. Smaller scales, such as N and Z, may sacrifice some detail for their compact size. If you enjoy creating intricate scenes and adding fine details, larger scales like O or G will provide more room for craftsmanship.
It's also important to consider cost and availability. HO scale offers the widest range of products at a reasonable price, making it an excellent choice for beginners. However, if you have a specific prototype or era in mind, ensure that the desired scale and gauge are readily available for that particular model train.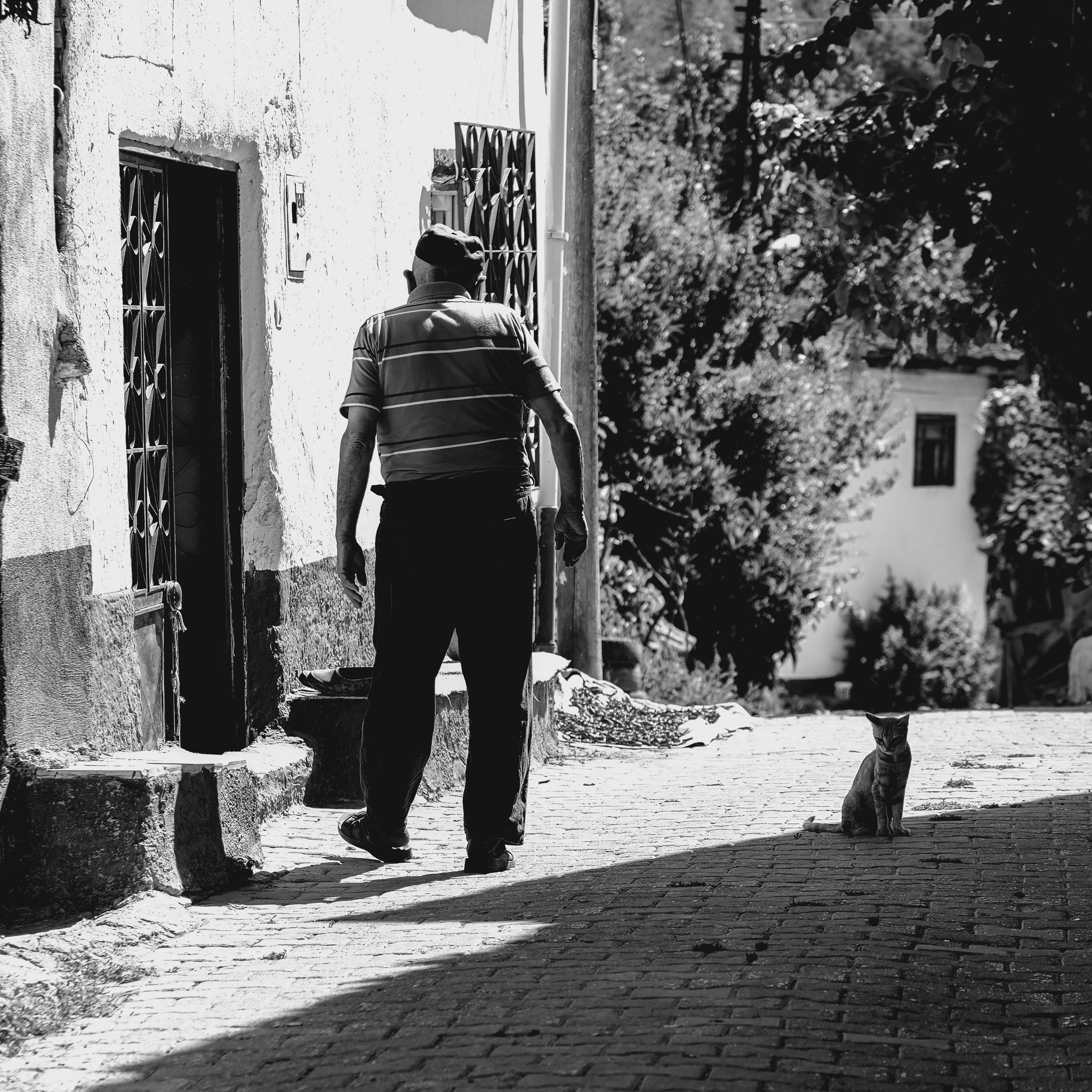 Building a Model Railroad Layout
Planning Your Layout
Before diving into building a model railroad layout, it's crucial to plan out your vision. Consider the space you have available, the scale and gauge you have chosen, and the theme or era you want to represent. Sketch out a rough plan to determine where the tracks, scenery, and structures will be placed.
Creating a Track Plan
Once you have a rough layout plan, the next step is to create a detailed track plan. This involves deciding on the track configuration, such as loops, figure eights, or switchyards. Consider the number and length of tracks needed to accommodate your desired train operations.
Use track planning software or design templates to experiment with different layouts and track arrangements. This will help you visualize how the tracks will fit together and allow you to make adjustments before committing to a final design.
Designing Scenery and Structures
One of the most enjoyable aspects of model railroading is designing and building the scenery and structures that enhance the realism of the layout. Research and gather reference materials to accurately recreate landscapes, buildings, and landmarks from your chosen era or region.
Experiment with various materials such as foam, plaster, and styrene to create realistic terrain and structures. Incorporate miniature trees, bushes, grass, and rocks to bring the scenery to life. Carefully consider the placement of roads, rivers, and other features to ensure a cohesive and visually appealing layout.
Wiring and Electrical Considerations
Proper wiring and electrical considerations are vital for the smooth operation of your model railroad. Plan the location of power sources and controls to ensure ease of access and functionality. Use appropriate wiring techniques to minimize signal interference and voltage drops.
Consider incorporating a control system that allows for easy train operation and automation. Modern digital command control (DCC) technology allows individual control of multiple locomotives and accessories, providing a realistic and dynamic operating experience.
Tips for Building a Realistic Layout
Building a realistic model railroad layout requires attention to detail and creativity. Here are some tips to help you achieve a lifelike and appealing scene:
Research and study real-world railroads to gain inspiration and understanding of railroad operations.
Utilize various weathering techniques to add realism and age to your trains, tracks, and structures.
Incorporate a variety of textures, colors, and materials in your scenery to create depth and visual interest.
Pay attention to proper scaling and perspective to maintain realism in your scenery and structures.
Add small details such as figures, vehicles, signage, and accessories to bring life and a sense of activity to your layout.
By following these tips and allowing your creativity to flow, you can build a model railroad layout that truly captures the charm and character of railroading.
Model Train Operation and Control
Manual vs. Automated Control Systems
When it comes to operating model trains, there are two primary methods: manual control and automated control systems. Manual control involves physically adjusting the speed and direction of the trains using a throttle or a controller.
Automated control systems, on the other hand, offer more advanced capabilities and a higher level of realism. These systems use computer software and digital control technology to control the individual functions of multiple trains simultaneously. Automated systems allow for precise train movements, realistic acceleration and deceleration, and synchronized sound and lighting effects.
Digital Command Control (DCC) Technology
Digital command control (DCC) technology has revolutionized model train operation and control. This system allows for individual control of multiple locomotives and accessories on the same track. Each locomotive is equipped with an onboard decoder that communicates with the DCC command station, enabling precise control over speed, direction, lighting, and sound.
DCC technology also allows for computer interface and automation through specialized software. This enables model railroaders to program train routes, create realistic train movements, and synchronize sounds and effects. DCC provides a level of realism and control that was previously unimaginable in model railroading.
Operating Trains
Operating model trains is one of the most enjoyable aspects of the hobby. Whether you choose manual or automated control, the experience of seeing your trains come to life is truly rewarding. Start by familiarizing yourself with the controls and functions of your chosen control system.
If using manual control, practice manipulating the throttle or controller to achieve smooth and realistic train movements. Pay attention to speed changes, braking, and acceleration to imitate the behavior of real trains. If using an automated control system, take the time to program train routes and create specific operating scenarios that showcase the capabilities of your layout.
Adding Realistic Sounds and Effects
Aim for a multisensory experience by incorporating realistic sounds and effects into your model railroad. Many model trains come equipped with sound decoders that produce authentic locomotive sounds such as steam chuffing, whistle blowing, or diesel engine noises. These sounds add an extra layer of realism to the operation of the trains.
Additionally, consider adding lighting effects to simulate the movement of headlights, cab lights, and interior lights in passenger cars. Ambient lighting can also be used to create day and night variations, further enhancing the visual appeal of the layout.
By incorporating these realistic sounds and effects into your model train operation, you can truly immerse yourself in the world of railroading.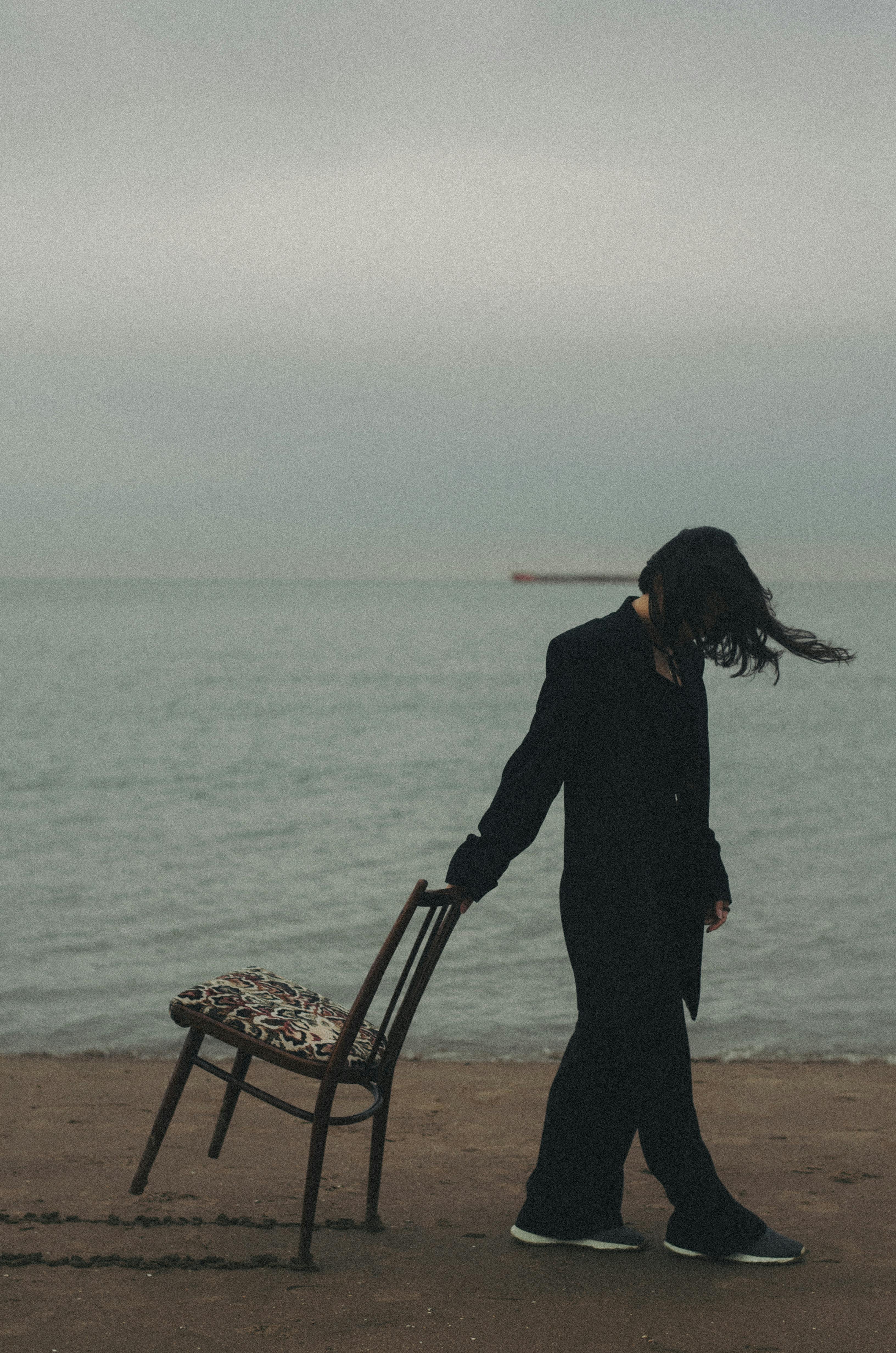 Model Train Maintenance and Troubleshooting
Cleaning and Lubricating Model Trains
Regular maintenance is essential to keep your model trains running smoothly. Dust, dirt, and debris can accumulate on the tracks and trains over time, impacting performance. Clean the tracks regularly using a track-cleaning device or a lint-free cloth dampened with a track cleaning solution.
To keep your model trains operating smoothly, clean the wheels and contacts of the locomotives using a small brush or a cotton swab. Apply a small amount of a suitable model train lubricant to the gears and moving parts to prevent wear and maintain proper operation.
Troubleshooting Common Issues
If you encounter issues with your model trains, there are common problems that can be easily diagnosed and resolved. If a train fails to move or operates erratically, check the track for debris, loose connections, or track misalignment. Ensure that the locomotive wheels make proper contact with the rails.
If you experience issues with your control system, check the power supply and connections. Make sure that all cables and connections are secure and that the controller or throttle is properly configured. Consult the user manual or seek assistance from experienced model railroaders if you need additional troubleshooting support.
Repairing Damaged Trains
Sometimes, despite best efforts, trains may require repair. Common issues include broken or loose parts, damaged gears, or faulty electronics. If you have the necessary skills and tools, you can attempt to repair minor issues yourself.
For more complex repairs, it's advisable to seek professional assistance or consult the manufacturer's customer support. Many manufacturers offer repair services or can provide guidance on troubleshooting and replacement parts.
Long-Term Maintenance Tips
To ensure the longevity of your model trains, implement a few long-term maintenance practices. Store your trains in a clean and dry environment to prevent damage from humidity or dust. Regularly inspect and maintain the tracks and electrical components to ensure optimal performance.
Consider implementing a regular maintenance schedule to clean the tracks, apply lubricant as needed, and inspect the trains for any signs of wear or damage. By investing time in long-term maintenance, you can enjoy your model trains for years to come.
Model Railroad Accessories and Enhancements
Trackside Structures and Scenery
Adding trackside structures and scenery to your model railroad layout enhances the realism and captivates the viewer's imagination. Structures such as stations, signal towers, warehouses, and houses bring the scene to life and create a sense of place.
Consider the era and region you are modeling when selecting trackside structures, as different time periods and locations may have distinct architectural styles. Pay attention to the materials, colors, and details of the structures to match the period and create an immersive experience.
Landscape Materials and Foliage
To create a realistic and visually appealing landscape, incorporate a variety of landscape materials and foliage. Simulate grass using static grass applicators to achieve a natural texture and color. Use foliage materials such as foam trees, bushes, and shrubs to create depth and variation.
Experiment with different ground cover materials like fine turf, ground foam, or crushed leaves to replicate various types of vegetation. Incorporate rocks, gravel, and dirt to add texture and realism to the scene. By combining different landscape materials, you can create a vibrant and lifelike environment for your model railroad.
Decals and Detailing Parts
To add further detail and customization to your model railroad, consider utilizing decals and detailing parts. Decals can be applied to rolling stock, structures, and vehicles to add realistic logos, signage, and markings. Many manufacturers offer a wide variety of decals for different time periods and regions.
Detailing parts, such as doors, windows, and accessories, can be added to structures and rolling stock to enhance the level of realism. These parts are often sold separately and can be easily applied using adhesives or modified to fit the desired application.
Lighting and Illumination Options
Proper lighting and illumination can dramatically enhance the visual impact of your model railroad layout. LED lighting is an increasingly popular option due to its energy efficiency and longevity. Consider incorporating different lighting techniques, such as ambient lighting, spotlights, or directional lighting, to create atmosphere and highlight specific areas of interest.
For added realism, simulate dawn or dusk lighting conditions using warm, soft lighting effects. To recreate the effect of streetlights, consider using fiber optics to create tiny points of light. Experiment with different lighting arrangements until you achieve the desired ambiance and realism.
Weathering Techniques
Applying weathering techniques to your trains, structures, and scenery can greatly enhance the realism of your model railroad. Weathering simulates the effects of age, wear, and exposure to the elements.
Use weathering powders, paints, and washes to add realistic rust, dirt, fading, and grime to trains and structures. Pay attention to areas that are prone to wear and tear, such as wheels, roofs, and undercarriages. For scenery, consider adding weathering effects to simulate variations in terrain, such as muddy patches or dry, cracked areas.
By utilizing weathering techniques, you can add depth and character to your model railroad, showcasing the life and story behind each scene.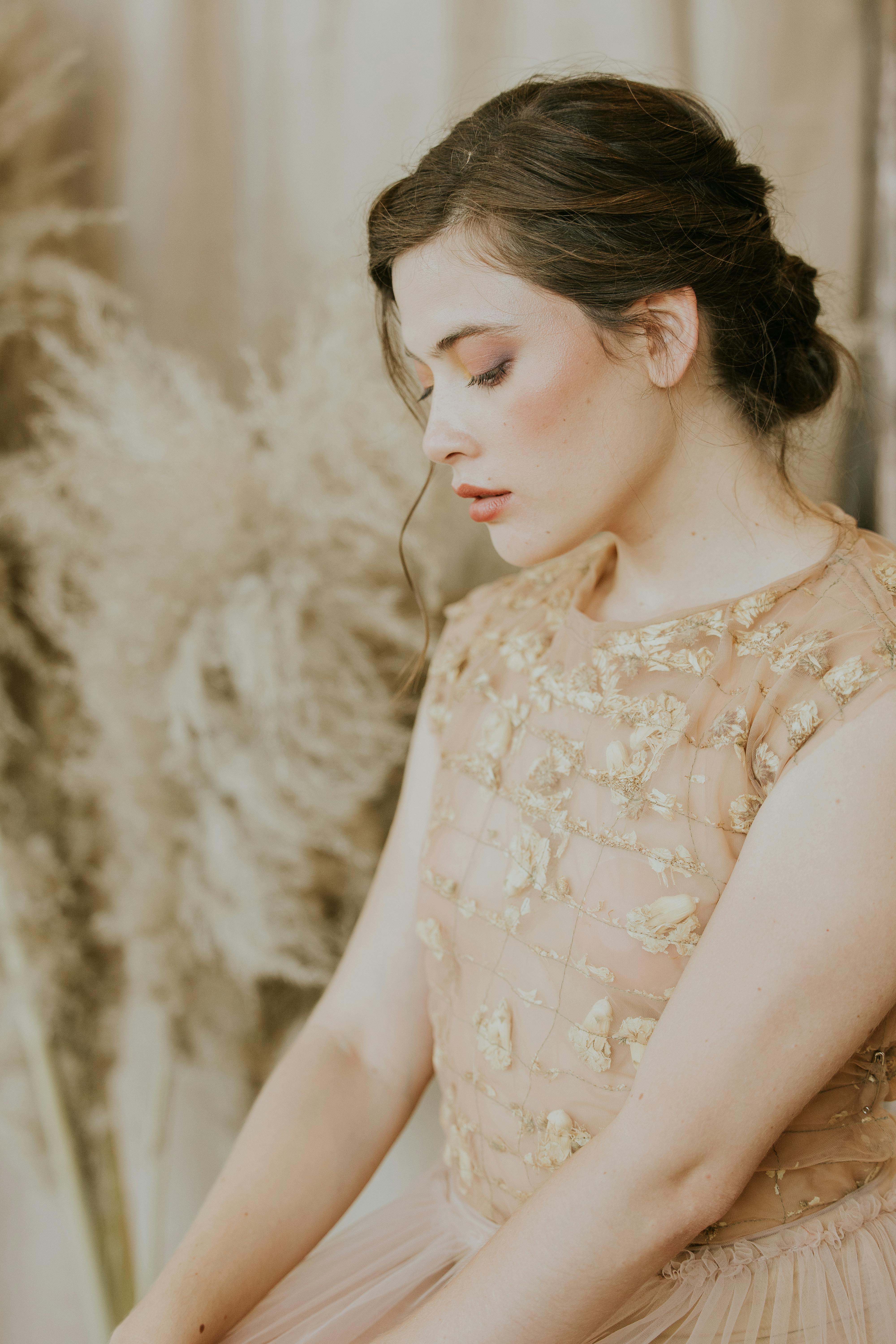 Model Railroading Clubs and Communities
Benefits of Joining a Model Railroading Club
Joining a model railroading club offers numerous benefits to enthusiasts. By being part of a club, you gain access to a community of like-minded individuals who share your passion for railroading. Clubs often host regular meetings, workshops, and operating sessions, providing opportunities to learn from and collaborate with experienced model railroaders.
Clubs also offer access to shared resources, such as layouts, tools, and equipment, which may not be feasible for individuals to own on their own. Club members can exchange ideas, techniques, and advice, fostering a supportive and inspiring environment.
Networking and Learning Opportunities
Model railroading clubs provide opportunities for networking and learning. You can connect with experts, experienced model railroaders, and even industry professionals who can provide valuable insights and guidance. Workshops and clinics are commonly offered by clubs, covering topics such as layout construction, scenery techniques, and electronics.
Joining a club also allows you to participate in group projects, exhibitions, and operating sessions. These events provide valuable hands-on experience and allow you to showcase your own layout or learn from others. Collaborating with fellow enthusiasts can inspire creativity and push your skills to new heights.
Participating in Model Train Exhibitions
Exhibiting your model railroad layout at model train exhibitions is a fantastic way to share your passion with a wider audience. These exhibitions attract enthusiasts, families, and the general public, providing an opportunity to showcase your layout and receive feedback and appreciation.
Participating in exhibitions also allows you to connect with other model railroaders, gain insights and ideas from their layouts, and establish contacts within the industry. It's a chance to inspire others and cultivate the art of model railroading in your community.
Online Forums and Resources
In addition to physical clubs and exhibitions, online forums and resources play a crucial role in the model railroading community. Numerous websites, blogs, and forums cater to model railroaders, providing a platform to share ideas, seek advice, and showcase projects.
Online resources offer a wealth of information on various aspects of the hobby, such as layout design, scenery techniques, and electronics. Engaging in discussions, asking questions, and participating in online communities can expand your knowledge and connect you with model railroaders from around the world.
Historical and Prototype Accuracy
Researching Historical Accuracy
For model railroaders aiming for historical accuracy, thorough research is essential. It's important to study the specific era, location, and railroad company you are modeling. Historical photographs, books, and archives can provide valuable information about the railroads, structures, and scenery of the time period you are replicating.
Pay attention to the details, such as the types of locomotives and rolling stock, the design and architecture of buildings, and the distinctive characteristics of the era. Accurate historical representation adds credibility and authenticity to the model railroad, capturing the spirit of a particular time and place.
Replicating Real-World Railroad Operations
Creating a model railroad that accurately replicates real-world railroad operations is a challenge that many enthusiasts enjoy. Studying the operations of the railroad you are modeling, such as the movement of trains, the layout of yards, and the scheduling of freight and passenger services, is crucial to achieve a realistic operation.
Consult historical documents, timetables, and maps to gain insights into the workings of the chosen railroad. Use this information to create a timetable, follow specific train movements, and simulate the interactions between various services. Operating your model railroad in a true-to-life manner adds depth and immersion to the experience.
Collecting and Recreating Authentic Locomotives
An important aspect of historical accuracy is collecting and recreating authentic locomotives. Research the locomotive designs and types that were used during the era you are modeling. Manufacturers offer models that closely replicate specific prototypes, providing the opportunity to recreate trains and services from a particular time period.
Modelers often strive to incorporate accurate paint schemes, logos, and markings on their locomotives and rolling stock. Custom decal sets and detailing parts can be used to add specific details unique to the prototype.
By meticulously collecting and recreating authentic locomotives, you can achieve a high level of accuracy and historical representation on your model railroad.
Recreating Specific Time Periods and Regions
Model railroading offers the unique ability to recreate and capture the essence of specific time periods and regions. Whether you're fascinated by the steam-powered era or the modern diesel era, you can build layouts that reflect the historical and cultural context of your chosen time period.
Consider the geographical features and landmarks of the region you want to represent. Modify the scenery, structures, and rolling stock to match the specific characteristics of that area. By recreating specific time periods and regions on your model railroad, you can transport your viewers back in time and showcase the evolution of railroading.
Model Railroading and Artistic Expression
Using Model Railroading as a Form of Artistic Expression
Model railroading offers a unique platform for artistic expression. The creation of a model railroad layout allows you to combine artistic elements with technical skill to produce a visually striking and emotionally engaging scene. You become the artist, blending colors, textures, and shapes to create a miniature world that captivates the imagination.
Through model railroading, you can experiment with different artistic techniques, such as perspective, composition, and color theory. You have the freedom to choose the narrative, the mood, and the atmosphere of your scene. By embracing the artistic aspect of model railroading, you can create layouts that transcend mere replication and become works of art.
Creating Unique and Imaginative Layouts
Model railroads don't have to strictly adhere to historical accuracy or specific prototypes. Many model railroaders enjoy creating layouts that are purely imaginative. They may incorporate elements of fantasy, science fiction, or personal storytelling.
These layouts allow for the free exploration of creative ideas and artistic concepts. By thinking outside the box, you can create layouts that transport viewers to new worlds, challenge their perceptions, and evoke powerful emotions. The imaginative aspect of model railroading opens up a realm of endless possibilities for artistic expression.
Incorporating Storytelling into Model Railroads
With a little imagination, model railroading can become a storytelling medium. You can create narratives and scenarios that unfold as trains traverse the layout. Craft a compelling story by aligning train movements, timed events, and scenic elements.
Consider the characters and their motivations, the conflicts and resolutions, and how they interact with the environment. Incorporate elements of drama, suspense, and tension to engage the viewers and leave them wanting more. By weaving stories into your model railroad, you transform it into an interactive and immersive experience.
Customization and Personalization
Model railroading allows for customization and personalization, offering a way to let your unique personality and interests shine through. Personalizing your model railroad can include adding small details that hold significance to you, incorporating elements from your favorite books, movies, or hobbies, or infusing it with your own artistic style.
Experiment with different techniques, materials, and themes to create a layout that reflects your individuality. Tailor it to your preferences, whether it's a specific era, a favorite prototype, or a particular artistic concept. Model railroading is a canvas for self-expression, where you can create a unique world that is a reflection of who you are.
The Future of Model Railroading
Advances in Technology and Digital Modeling
The future of model railroading is intertwined with technological advancements. As technology progresses, the hobby benefits from innovations that enhance the realism and capabilities of model train operation and control.
Digital modeling has already made significant strides, providing model railroaders with more sophisticated tools and techniques. 3D printing allows for the creation of highly detailed and accurate models, while computer-aided design (CAD) software simplifies the design and modification process. These advancements enable enthusiasts to create more intricate and unique layouts with ease.
Integration with Virtual Reality and Augmented Reality
The integration of virtual reality (VR) and augmented reality (AR) technologies has the potential to revolutionize the model railroading experience. VR can transport model railroaders into a digital world, allowing them to walk through their layouts and experience them on an entirely new level. AR, on the other hand, can overlay digital information onto the physical layout, providing additional details and interactivity.
By combining these technologies with physical model railroading, enthusiasts can create immersive experiences that blend the real and the virtual. These advancements may also offer opportunities for remote collaboration and online exhibitions, allowing model railroaders to connect and share their layouts with a global community.
Eco-Friendly and Sustainable Model Railroading
As the world becomes increasingly conscious of the environmental impact of various activities, model railroading can adapt to become more eco-friendly and sustainable. This includes utilizing energy-efficient components, such as LED lighting and DCC systems that optimize power consumption.
The use of recyclable materials for constructing layouts and structures can also contribute to sustainability efforts. Furthermore, the ability to model and simulate real-world rail operations can promote the development of more efficient and environmentally friendly rail transport systems.
Model railroading has the potential to inspire and educate enthusiasts about eco-conscious practices, encouraging a greener approach to the hobby.
Innovations in Design and Manufacturing
Advancements in design and manufacturing techniques continuously push the boundaries of what can be achieved in model railroading. Modern manufacturing methods, such as laser cutting and 3D printing, enable the creation of intricate and accurate models and structures.
Software tools that simulate physics, lighting, and weather effects allow for more realistic and immersive layouts. The integration of sound modules and lighting effects into rolling stock and structures adds another layer of dynamism to the hobby.
Home automation and internet connectivity can also play a role in the future of model railroading, allowing for remote control and operation of layouts. These innovations pave the way for a more streamlined, efficient, and captivating model railroading experience.
In conclusion, model railroading is a hobby that offers a combination of creativity, craftsmanship, and historical representation. Whether you enjoy replicating specific eras and regions or prefer to create imaginative and personalized layouts, model railroading provides a platform for artistic expression. With advancements in technology and design, the future of model railroading holds exciting possibilities for enthusiasts worldwide.