If you've ever been captivated by the intricate world of model trains, then this beginner's guide is perfect for you. From choosing the right scale to setting up your very first track, this article will take you on a journey through the wonderful hobby of model trains. Whether you're fascinated by the history of trains or simply enjoy building and operating miniature replicas, this guide has everything you need to get started and enjoy countless hours of creativity and relaxation. So, grab your conductor's hat and let's explore the exciting world of model trains together!
Choosing the Right Scale
Understanding Scale and Gauge
When it comes to model trains, one of the first decisions you'll need to make is choosing the right scale. Scale refers to the proportion of the model train to the real-life train it represents. Gauge, on the other hand, refers to the distance between the tracks. It's important to understand the difference between scale and gauge to ensure compatibility between trains, tracks, and accessories.
Popular Model Train Scales
There are several popular model train scales to choose from, each with its own advantages and disadvantages. The most common scales include HO scale, N scale, O gauge, and G gauge. HO scale and N scale are popular choices for beginners due to their versatility, while O gauge is known for its larger size and detail. G gauge, also known as garden scale, is ideal for outdoor layouts.
Considerations for Choosing a Scale
When selecting a scale for your model train, there are a few considerations to keep in mind. First, consider the available space you have for your layout. Smaller scales like N scale or HO scale are great for layouts with limited space, while larger scales like O gauge or G gauge require more room. Additionally, think about your level of detail preference and the variety of trains and accessories available in each scale.
Available Space and Scale Compatibility
Before deciding on a scale, it's essential to assess the available space for your model train layout. Consider the size of the trains, tracks, and scenery you want to incorporate in your layout. Additionally, factor in any future expansions or additions you may want to make. Ensuring that your chosen scale is compatible with the available space will help you create a well-balanced and realistic layout.
Types of Model Trains
Analog vs Digital Trains
When it comes to model train operation, one of the fundamental choices you'll need to make is between analog and digital trains. Analog trains operate using simple electrical circuits, where the speed and direction are controlled by adjusting the voltage. On the other hand, digital trains, also known as DCC (Digital Command Control) trains, allow for individual control of multiple trains on the same track.
Traditional vs Modern Trains
Another distinction to consider is between traditional and modern trains. Traditional trains, often referred to as "tinplate" trains, are replicas of the early 20th-century toy trains. They typically have a more simplistic design and are often associated with nostalgia. Modern trains, on the other hand, offer more detailed and realistic features, such as sound effects, digital controls, and intricate detailing.
Electric vs Steam Trains
When it comes to choosing the type of train for your model railway, you have the option of electric or steam trains. Electric trains are powered by electricity and are the most common choice for model train enthusiasts. They are easy to operate, require minimal maintenance, and offer a wide variety of models and accessories. Steam trains, on the other hand, provide a nostalgic charm and are beloved for their unique features and iconic appearance.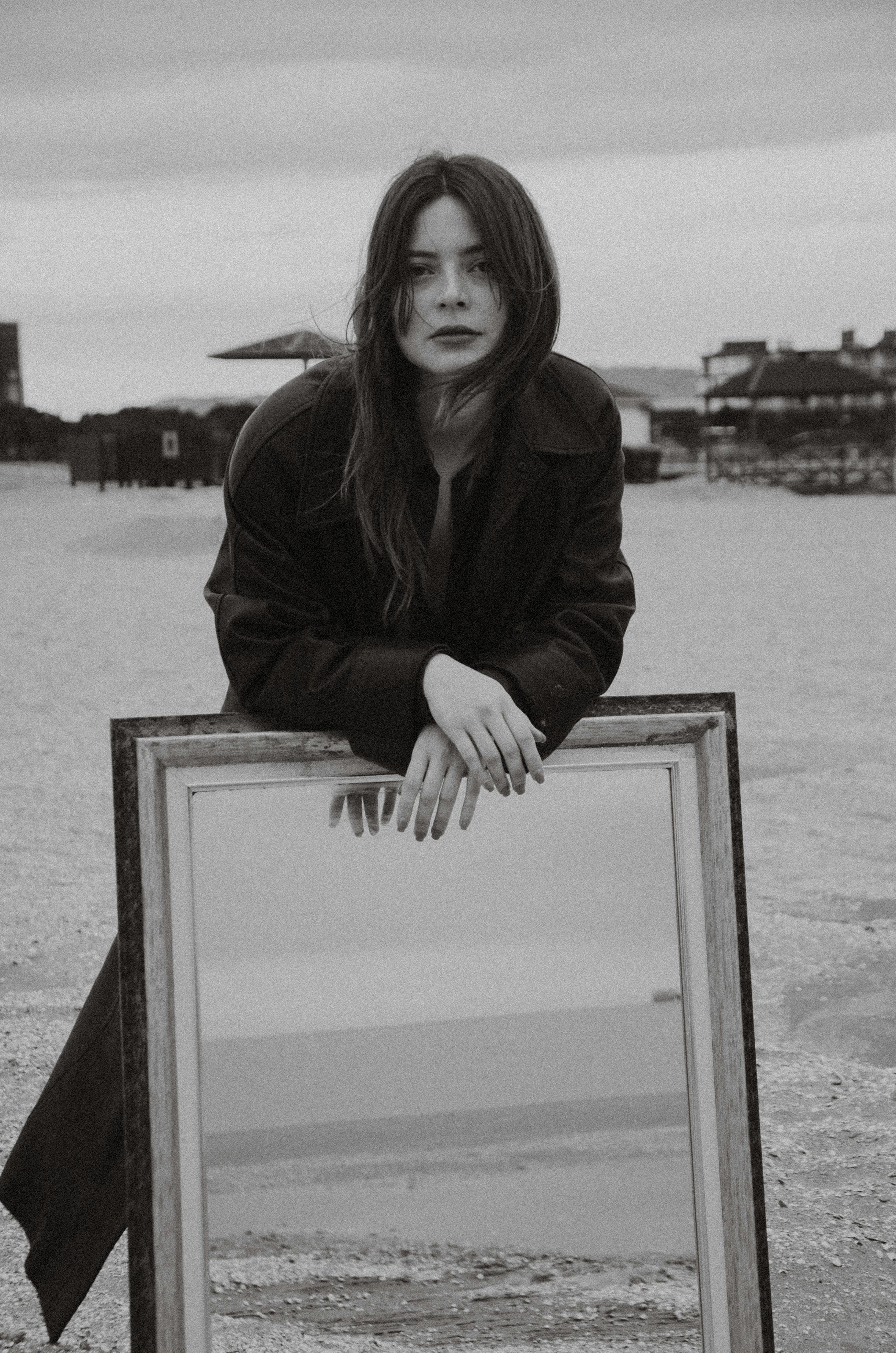 Basic Components of a Model Train
Locomotive
The locomotive is the heart and soul of any model train. It is the engine that pulls the train and generates the power to make it move. Locomotives come in various types, including steam, diesel, and electric, each with its own unique characteristics and benefits. When choosing a locomotive, consider factors such as scale compatibility, level of detail, and the era or theme you want to replicate.
Rolling Stock
Rolling stock refers to the cars or wagons that are pulled by the locomotive. These can include passenger cars, freight cars, tank cars, and more. Just like locomotives, rolling stock comes in different scales and styles, allowing you to create a diverse train consist. Consider the purpose of your layout and the era you want to represent when selecting rolling stock.
Track
Track is a crucial component of any model train layout as it provides the path for the trains to run on. Tracks come in various types, such as straight tracks, curved tracks, turnouts, and crossings. It's important to choose tracks that are compatible with your chosen scale and gauge. Additionally, consider the quality and durability of the track to ensure smooth and reliable operation.
Power Supply
A reliable power supply is essential to keep your model train running smoothly. Depending on the type of model train you have, you may need either an AC (alternating current) or DC (direct current) power supply. AC power is commonly used for larger scales, while DC power is more common for smaller scales and digital trains. It's important to select a power supply that matches the requirements of your trains and accessories.
Controllers
Controllers are used to regulate the speed, direction, and other functions of your model train. Depending on the complexity of your layout, you may opt for a simple knob-style controller or a more advanced digital command control (DCC) system. DCC systems offer greater control and flexibility, allowing you to operate multiple trains simultaneously with individual speed and direction control.
Building Your Model Train Layout
Designing Your Layout
Designing your model train layout is an exciting step that allows you to unleash your creativity. Consider factors such as available space, scale compatibility, and the theme or era you want to replicate. Sketch out a plan for your layout, taking into account the placement of tracks, scenery, and structures. Keep in mind any operational features you want to incorporate, such as bridges, tunnels, or a switching yard.
Preparing the Benchwork
Before you can start laying your track, you'll need to prepare the benchwork, which provides the foundation for your layout. Benchwork can be constructed from various materials, such as plywood or foam board. It's important to ensure that the benchwork is sturdy and level to avoid any issues with track alignment or train operation.
Laying the Track
Once the benchwork is ready, it's time to start laying the track. Begin by laying out the mainline tracks according to your design plan. Secure the track to the benchwork using track nails or adhesive. Take care to ensure that the tracks are properly aligned and have smooth transitions between sections. Consider using flex tracks for curved sections to create more realistic and visually appealing curves.
Adding Landscaping and Scenery
To bring your model train layout to life, consider adding landscaping and scenery elements. This can include trees, grass, bushes, roads, buildings, and more. Use materials such as foam, plaster, or paper mache to create realistic terrain features. Incorporate details such as bridges, tunnels, and water bodies to enhance the visual appeal of your layout. Remember to select scenery elements that match the scale of your model trains for a cohesive look.
Installing Wiring and Electronics
As you progress with your layout, it's important to install wiring and electronics to ensure proper operation and control of your model trains. Wiring is needed to provide power to the tracks and to connect various accessories such as switches, signals, and lights. Consider using wire colors that correspond to industry standards to simplify troubleshooting and maintenance. Additionally, plan for any electronics, such as DCC or sound systems, that you want to incorporate into your layout.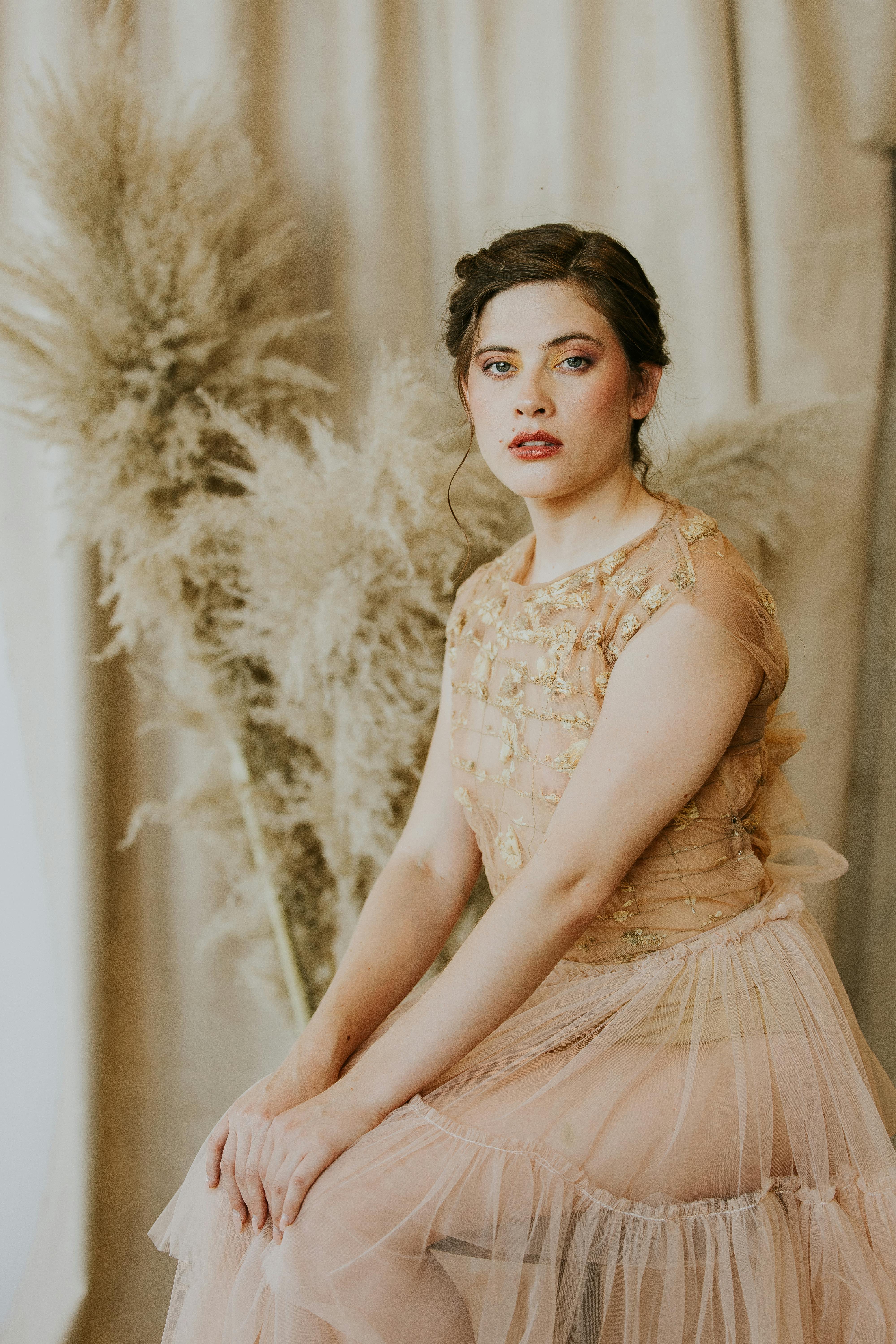 Understanding Model Train Terminology
Couplers and Coupling Systems
Couplers are the mechanisms that connect the cars or wagons together. There are various types of couplers, including knuckle couplers, hook and loop couplers, and magnetic couplers. Each type has its own advantages and compatibility considerations. When selecting couplers, ensure they are compatible with your chosen scale and gauge, as well as the rolling stock you plan to use.
Turnouts and Switches
Turnouts, also known as switches or points, are mechanisms that allow trains to switch between different tracks or routes. Turnouts come in manual and remote-controlled versions. When selecting turnouts, consider factors such as ease of use, compatibility with your chosen scale, and the level of realism you want to achieve in your layout.
DCC and DC Control Systems
DCC (Digital Command Control) and DC (Direct Current) are two common control systems in model train operation. DCC systems allow for individual control of multiple trains on the same track through the use of digital signals. DC systems, on the other hand, provide power to the track directly and control the trains by adjusting the voltage. Consider the complexity of your layout and your desired level of control when choosing between DCC and DC systems.
Decoder and Sound Systems
Decoders are electronic devices that are used in DCC systems to control various functions of a locomotive, such as speed, direction, and lighting. They can also be used to add sound effects to your trains, enhancing the overall realism of your layout. When selecting decoders and sound systems, ensure they are compatible with your chosen scale and locomotives.
Weathering and Detailing
Weathering and detailing are techniques used to add realism and visual interest to your model trains and scenery. Weathering involves simulating the effects of age, wear, and weather on the trains, giving them a more realistic appearance. Detailing, on the other hand, involves adding small details such as graffiti, signage, or figures to enhance the overall scene. These techniques can be applied using paint, powders, or other specialized materials.
Getting Started with Model Train Operation
Basic Train Operation
Once your model train layout is complete, it's time to start operating your trains. Familiarize yourself with the controls of your train controller or DCC system. Start by running your trains at a slow speed to ensure smooth operation. Experiment with different speeds, directions, and braking techniques to get a feel for your trains' capabilities. Don't forget to follow basic safety precautions, such as keeping your fingers clear of moving parts and avoiding excessive speeds on curves.
Operating Accessories
To add more realism to your model train operation, consider incorporating operating accessories. These can include things like automated signals, crossing gates, or animated figures. Use the wiring and electronics installed in your layout to connect and control these accessories. Operating accessories can greatly enhance the overall experience of operating your model trains.
Adding Realism to Train Operations
To take your model train operation to the next level, you can add various realistic features and scenarios. Consider incorporating features such as automated train stops at stations, synchronized lighting effects, or synchronized sound effects. Create diverse train consists with different types of rolling stock. You can also simulate realistic scenarios like switching operations or freight loading and unloading.
Troubleshooting Common Issues
Like any hobby, model trains can sometimes face issues or challenges. If your trains are not operating as expected, start by checking the power supply and wiring connections to ensure everything is properly connected. Inspect the tracks for any loose or misaligned sections. If the issue persists, consult your train's manual or reach out to fellow model train enthusiasts for guidance. Troubleshooting is a part of the learning process and can help you become more familiar with the intricacies of your model trains.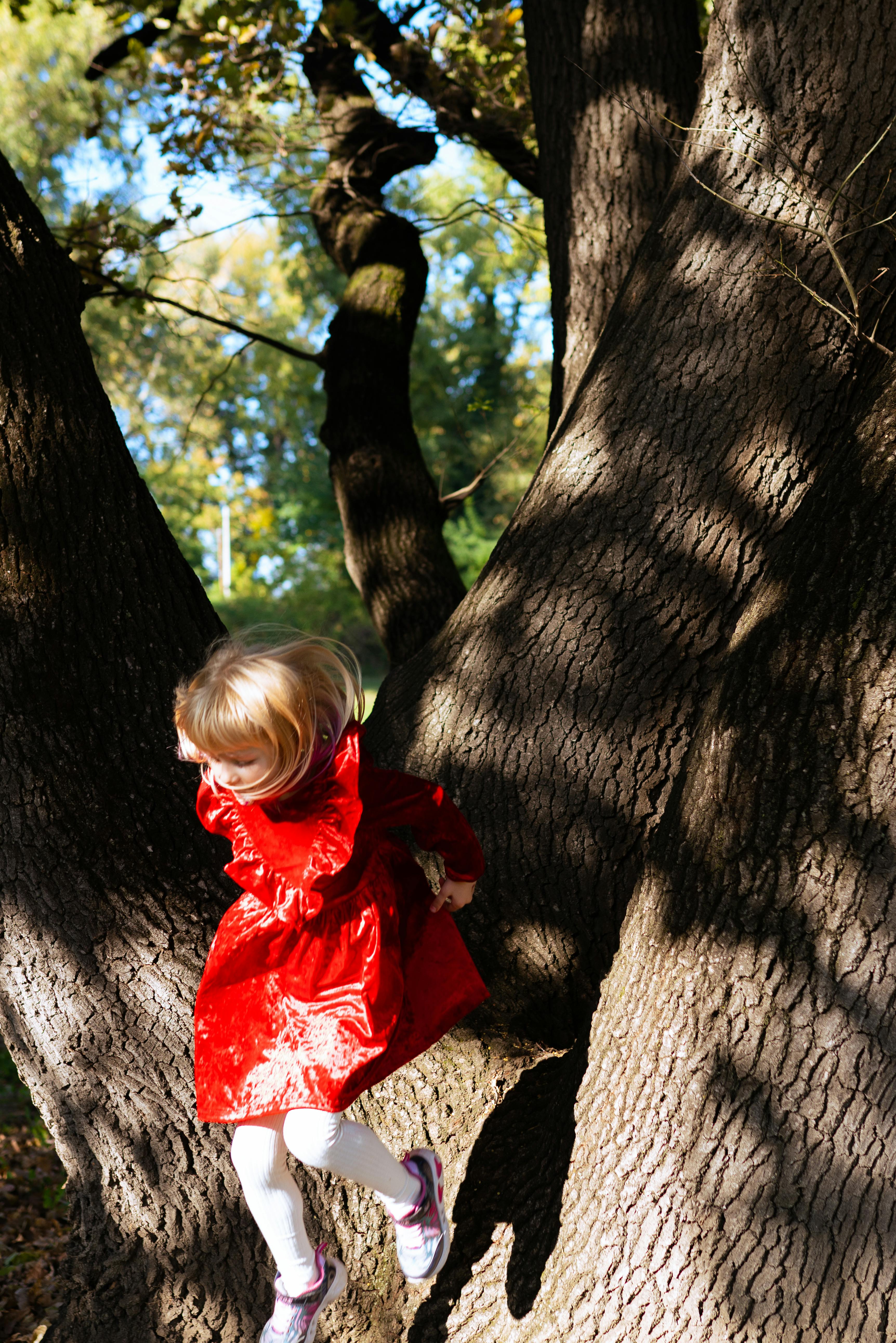 Model Train Maintenance and Care
Cleaning and Lubricating
Regular cleaning and lubrication are essential for maintaining the performance and longevity of your model trains. Use a soft cloth or brush to remove dust, dirt, and debris from the locomotives, rolling stock, and tracks. Avoid using harsh chemicals that may damage the paint or plastic surfaces. Lubricate the moving parts of your trains with a suitable lubricant to ensure smooth operation.
Inspection and Repair
Periodically inspect your model trains for any signs of wear or damage. Check for loose or missing parts, worn-out wheels or gears, and any electrical issues. Repair or replace any damaged components to maintain the optimal performance of your trains. It's a good idea to keep spare parts and basic repair tools on hand for any necessary repairs or maintenance tasks.
Storage and Protection
Proper storage and protection are crucial to keep your model trains in good condition. Store your trains in a dry and dust-free environment to prevent any damage or deterioration. Avoid exposing them to excessive heat or direct sunlight, as this can cause fading or warping. Consider using protective cases or carrying boxes to safeguard your trains during transportation or when not in use.
Expanding Your Model Train Collection
Adding New Locomotives and Rolling Stock
As you become more invested in the hobby, you may find yourself wanting to expand your model train collection. Adding new locomotives and rolling stock allows you to diversify your train consists and replicate different eras or themes. Research and explore the available options in your chosen scale, and consider factors such as compatibility, detail level, and authenticity when selecting new additions to your collection.
Upgrading and Customizing Trains
To further personalize your model train collection, consider upgrading or customizing your trains. This can include adding additional details or accessories to enhance the realism. There are many aftermarket parts and kits available that allow you to modify or customize your trains to your desired level of detail. Be sure to research and follow proper techniques and guidelines when embarking on customization projects.
Exploring Different Eras and Themes
Model trains offer the unique opportunity to recreate different eras and themes in your layouts. Whether you're interested in the nostalgic charm of steam trains or the modern power of diesel locomotives, there are endless possibilities to explore. Research different historical periods, regions, or fictional worlds to create diverse and captivating model train layouts. Immerse yourself in the history and stories behind the trains and let your imagination run wild.
Joining Model Train Communities
Local Model Train Clubs
Joining a local model train club is a great way to connect with fellow enthusiasts and learn from experienced model railroaders. These clubs often organize regular meetups, workshops, and layout visits where you can gain valuable knowledge and inspiration. You'll have the opportunity to share ideas, showcase your layouts, and learn new techniques from others who share your passion for model trains.
Online Forums and Communities
The internet has made it easier than ever to connect with model train enthusiasts from around the world. Online forums and communities provide a platform for sharing ideas, asking questions, and showcasing your work. Participate in discussions, interact with others, and browse through the vast resources and tutorials available online. You'll find a wealth of knowledge and inspiration just a click away.
Attending Train Shows and Exhibitions
Train shows and exhibitions are fantastic opportunities to immerse yourself in the world of model trains. These events often feature intricate layout showcases, product demonstrations, and vendor booths where you can explore the latest releases and purchase new trains or accessories. Attending train shows allows you to connect with like-minded individuals, gain inspiration from various layouts, and stay updated on the latest trends and innovations in the hobby.
Resources for Beginner Model Train Enthusiasts
Recommended Books and Magazines
There are numerous books and magazines available that cater to beginner model train enthusiasts. These resources provide valuable information on various topics such as layout design, scenery construction, and model train operation. Look for titles that specifically target beginners and offer step-by-step guidance and practical tips. Consider subscribing to model train magazines to stay informed about the latest trends and industry news.
Helpful Websites and Online Resources
The internet is filled with websites and online resources that cater to model train enthusiasts of all levels. Websites such as manufacturer websites, hobbyist blogs, and tutorial websites offer a wealth of information on topics ranging from layout design to wiring techniques. Take advantage of online tutorials, videos, and downloadable resources to enhance your knowledge and skills in the hobby.
Manufacturer Websites and Catalogs
Manufacturer websites and catalogs are valuable resources for exploring the wide range of products available in the model train market. These platforms provide detailed information on locomotives, rolling stock, track systems, and accessories. By browsing through manufacturer websites and catalogs, you can gather inspiration, compare different options, and make informed decisions when adding to your model train collection.
By following these tips and understanding the various aspects of model trains, you'll be well on your way to creating a captivating and realistic layout. Remember to take your time, experiment, and most importantly, have fun as you embark on this exciting hobby. Happy model railroading!